Looking for a closet staple that can be dressed up or down, and pairs with almost anything? Look no further! A Sexy Mama Maternity kimono is the perfect addition to any Mama's closet, as no occasion is complete without the perfect kimono! Cardigans and kimonos can be worn in so many different ways. Adding new life to a few of your fav pieces has never been so easy! And don't forget that you can wear kimonos during pregnancy, but also transition them into motherhood. To help you style your new favorite wardrobe staple, we have compiled a list of 7 ways to style maternity kimonos!
1. Over a Dress
Pair your kimono with your favorite dress for an effortless, super-adorable outfit! Choose a solid dress with your patterned and printed kimonos for a cute, feminine look. Dress it up by adding your favorite heels, or dress it down with sneakers for a casual outfit. Perfect for baby showers, pair a flowy, floral kimono with a bodycon dress for an effortlessly cute style. Mama @sarahguiler wears our Long-Sleeve Leopard Print Maternity Duster for a stylish, errand running outfit!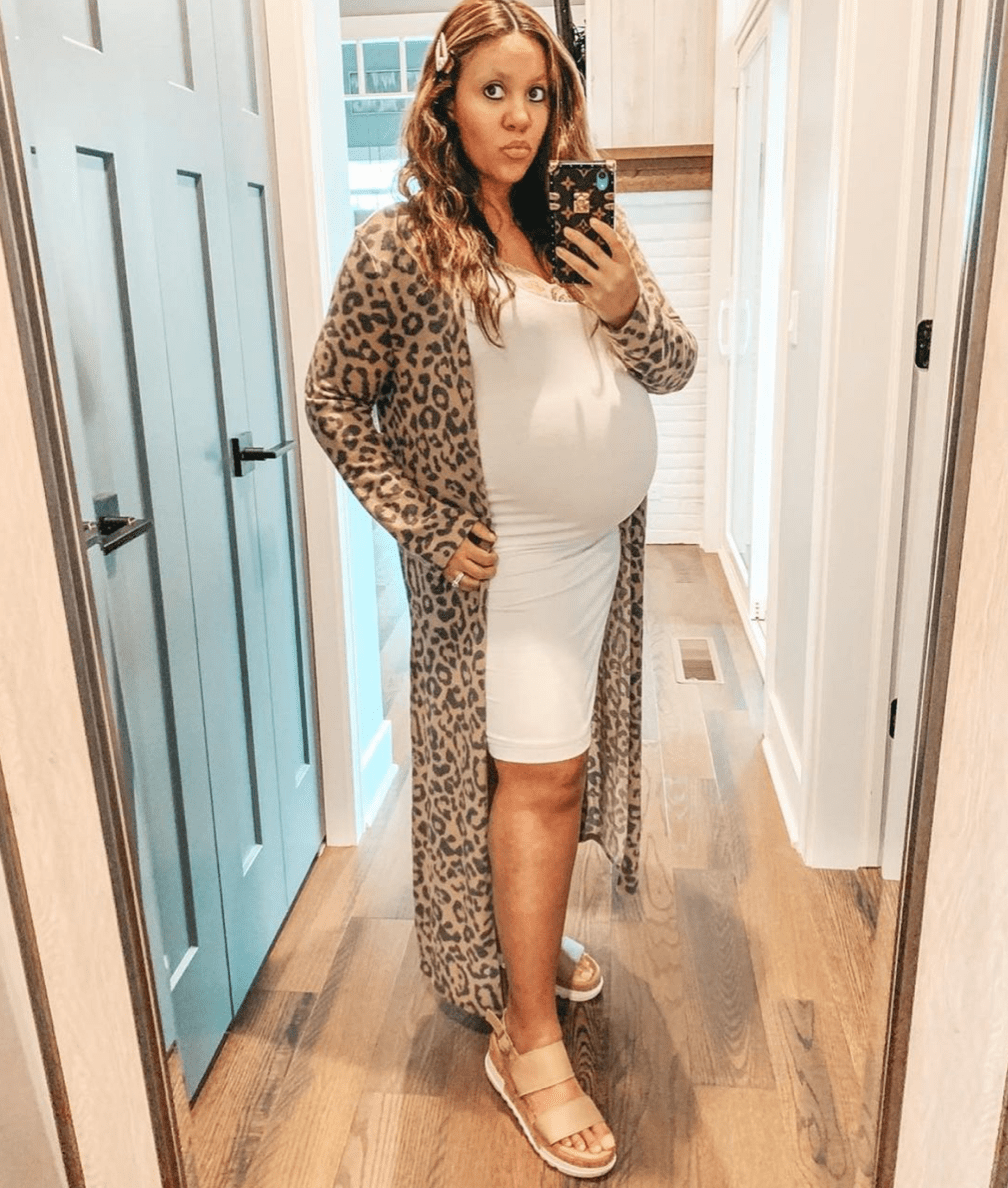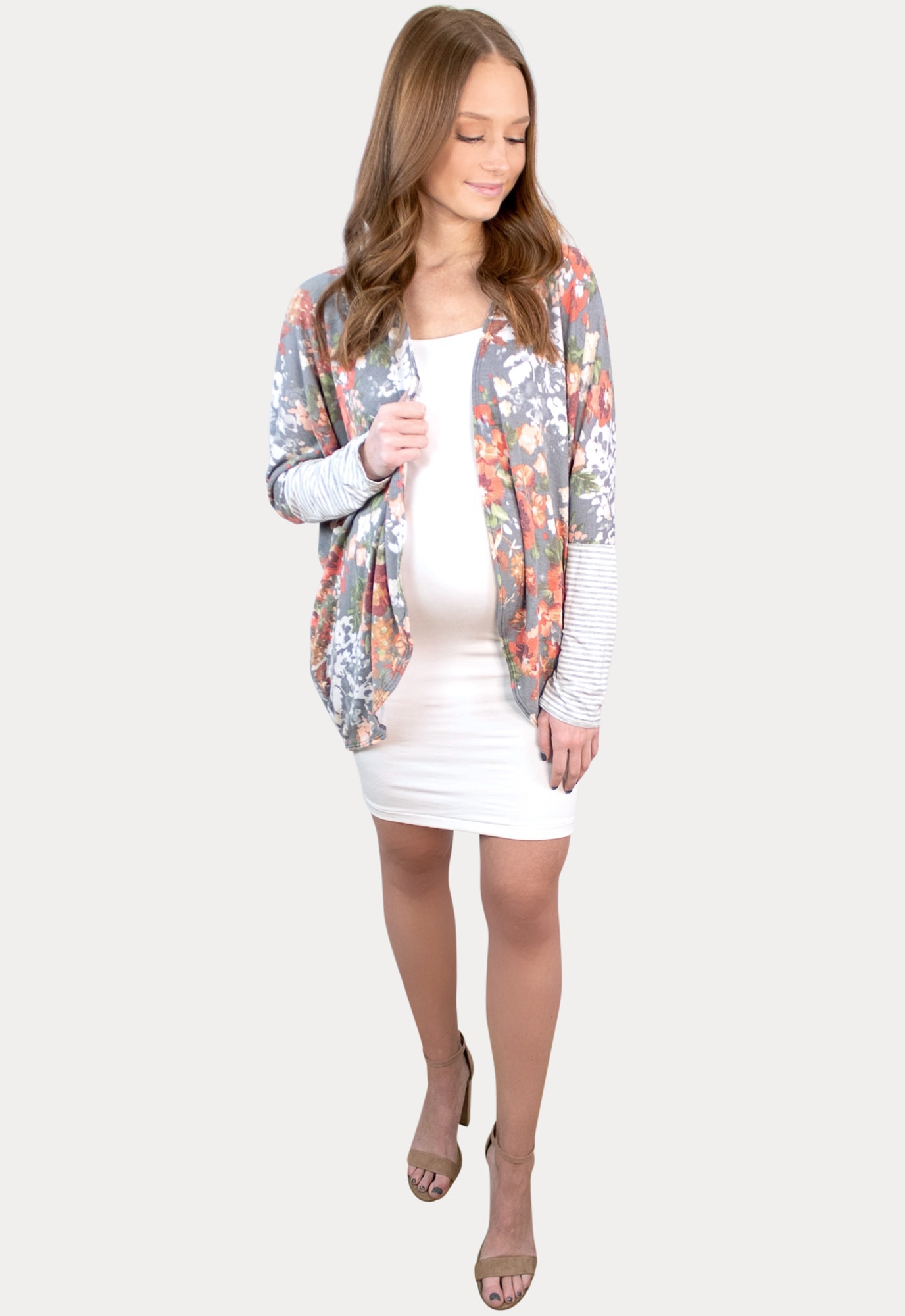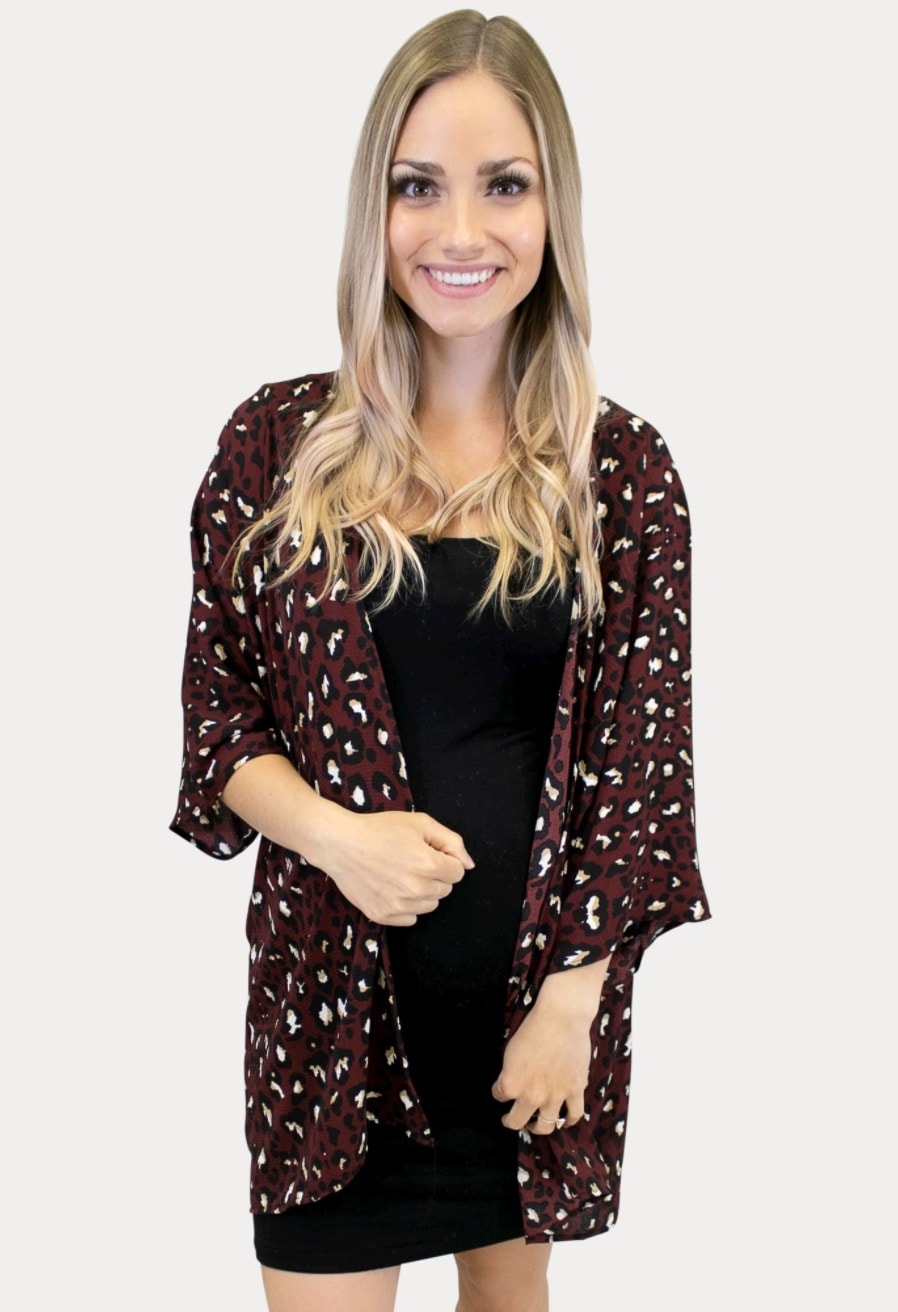 2. With Shorts
Sunny days ahead! For a summer-ready style, choose a lightweight kimono and pair with your favorite shorts and tee. Mama @growwithkee wears her Blush Pink Striped Long-Sleeve Maternity Cardigan! Add your favorite sandals and also accessories for a ready-to-wear outfit, perfect for the beach or any other summer outing.
3. With Jeans
It is hard to believe anything can beat your favorite jeans and t-shirt. However, pair this classic outfit with a kimono to upgrade your style! Keep it casual with sneakers, but also dress this outfit up with heels or sandals. Mama @growwithkee shows us how she styled her Heart Print Maternity Duster with her favorite pair of black jeans.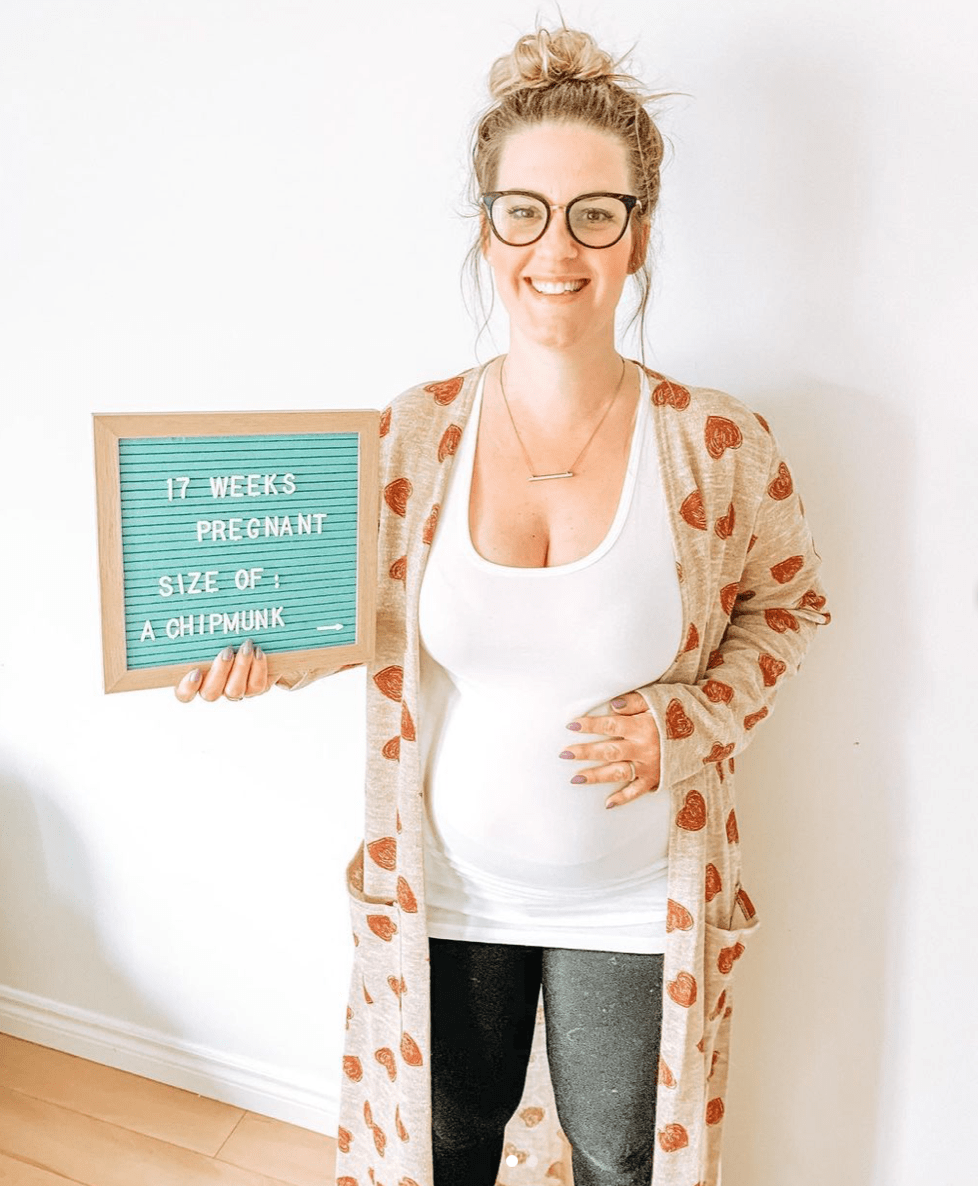 4. Over Leggings
Add a little flair to your everyday-casual outfit by throwing on a bright, pretty kimono! A win-win, our leggings and kimono combo is not only super comfy, but is also unbelievably cute. You can pair with sandals, or plush slippers for the ultimate mama win! Perfect for running errands, or even going out, this combination is a Mama match made in heaven!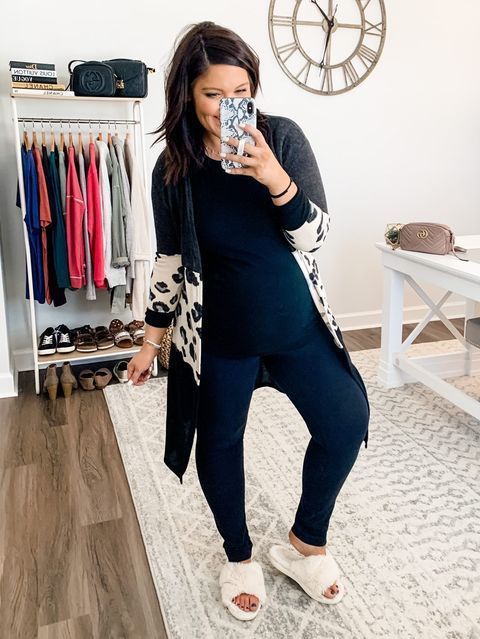 5. Bikini Cover-Up
Headed on a tropical or beachy babymoon, or going for a swim? Grab a lightweight kimono for a super cute swimsuit cover-up. Mama @marissagalle wears our Ultra Lightweight Leopard Print Maternity Kimono in Tan, paired with her favorite swimsuit for a beach-ready look!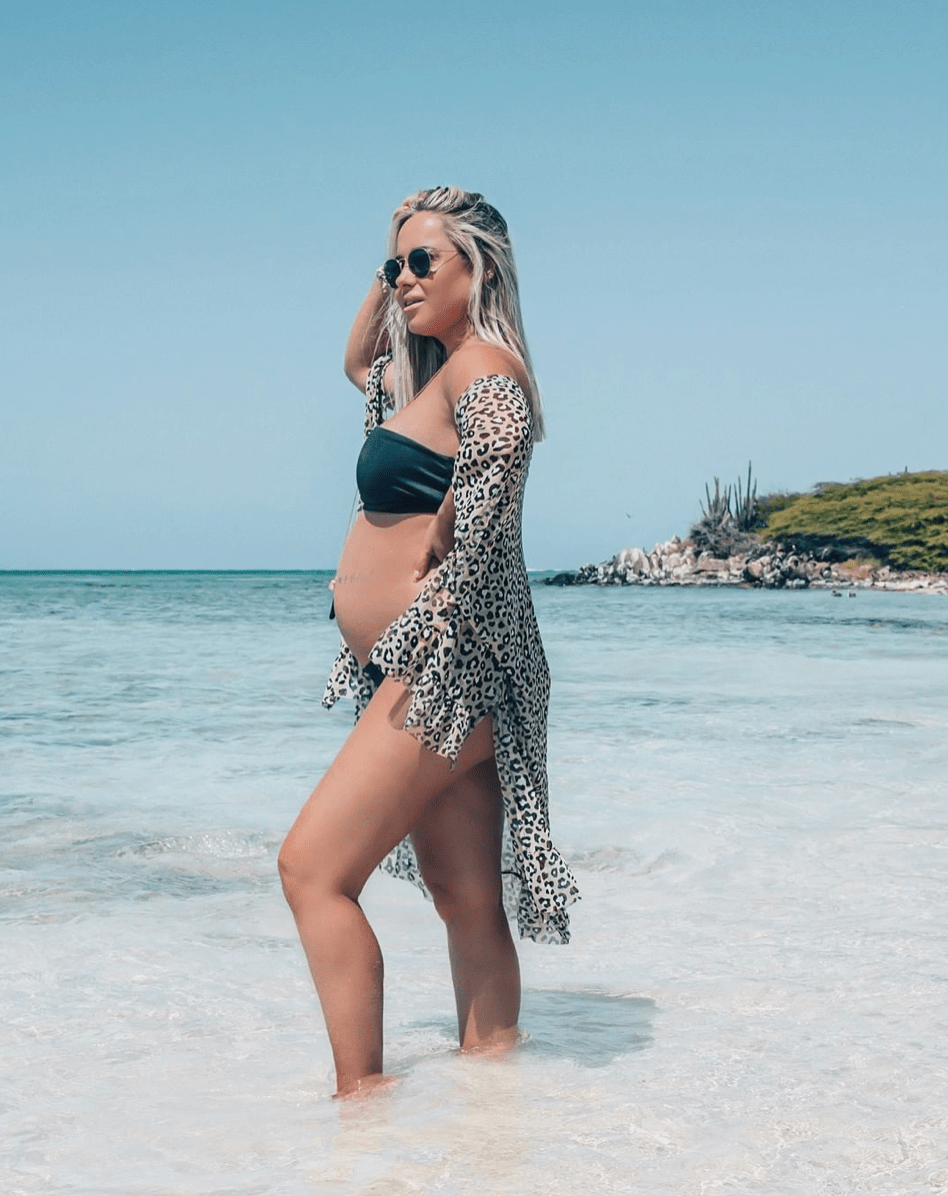 6. Over a Bumper
Adorable as can be, a kimono paired with a bumper is a fresh twist on a classic. Choose a lightweight kimono for warm days, but also a thicker cardigan for cooler days. Try a solid cardigan over a leopard bumper, just like @katelynnansari in her Knit 3/4 Sleeve Maternity Duster in Grey , but also our Sleeveless Leopard Print Bumper. Or try a colorful knit cardigan over bumperall shorts for cooler Spring and Summer mornings.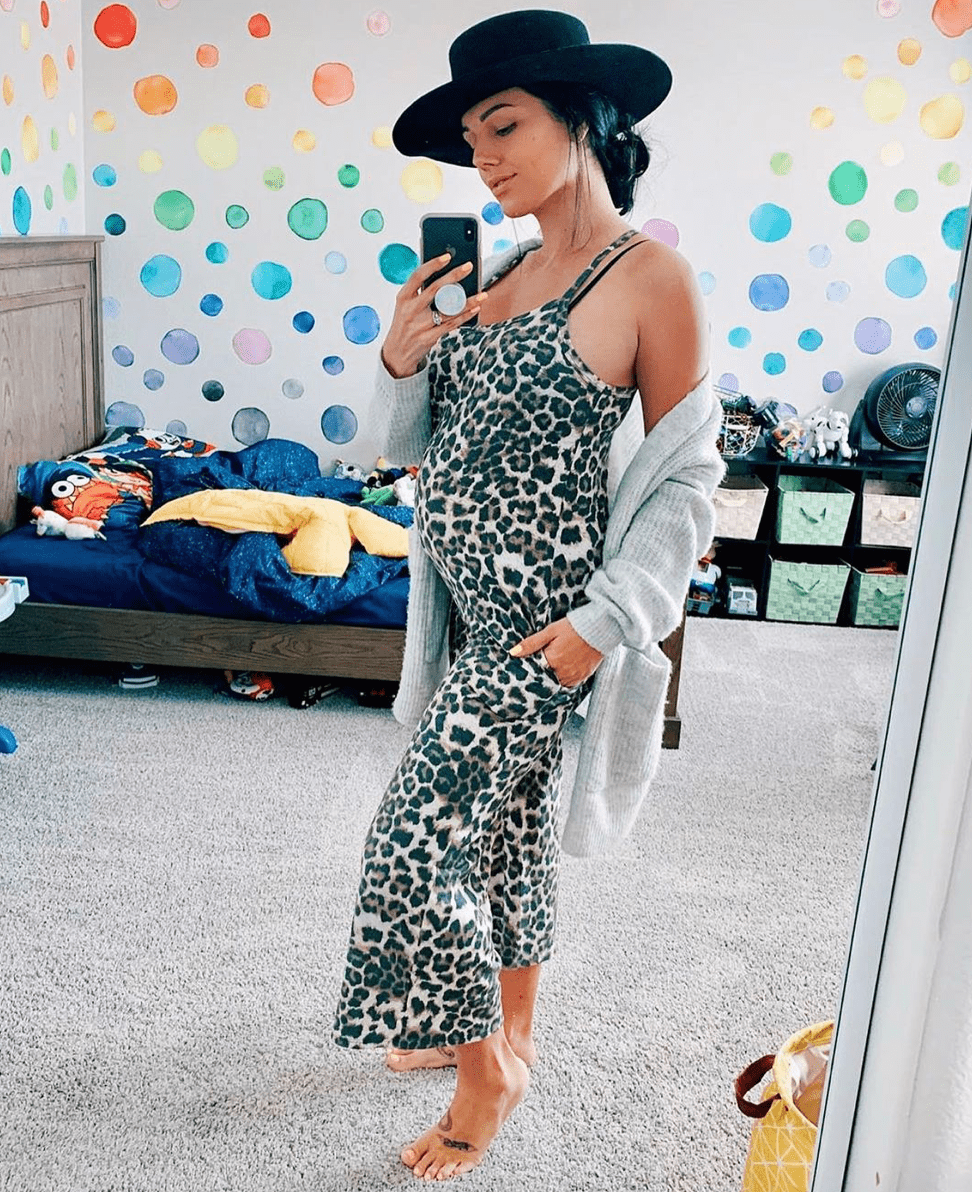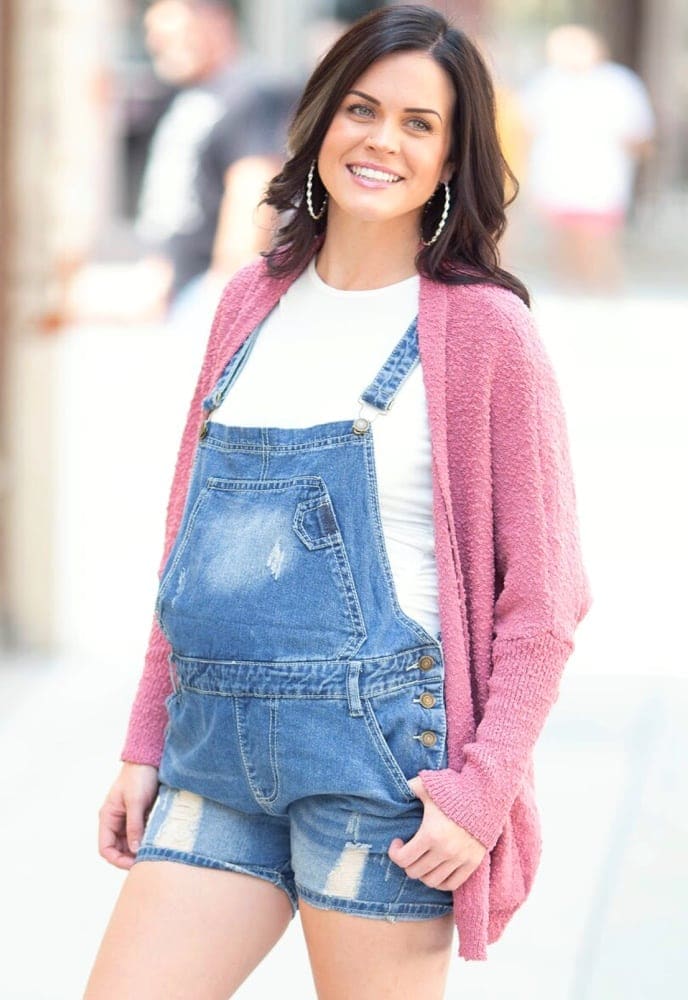 7. With a Bralette
Pair your kimono with a simple bralette for an intimate, at-home photoshoot. Mama @chelscaris did just that, wearing our Black Floral Maternity Kimono! Show off your adorable bump, all while staying stylish and comfortable. Opt for a belted kimono and you have the perfect outfit for a boudoir-styled shoot.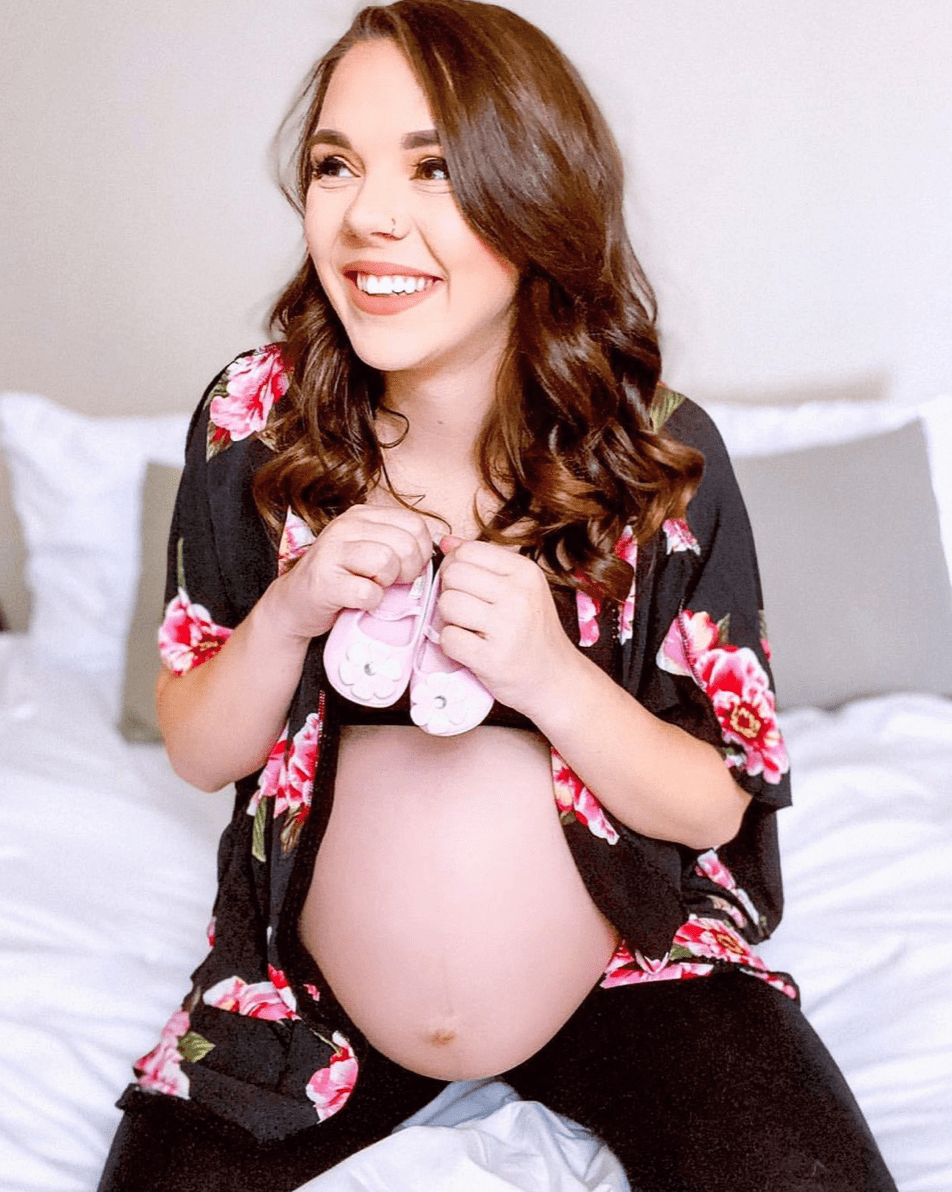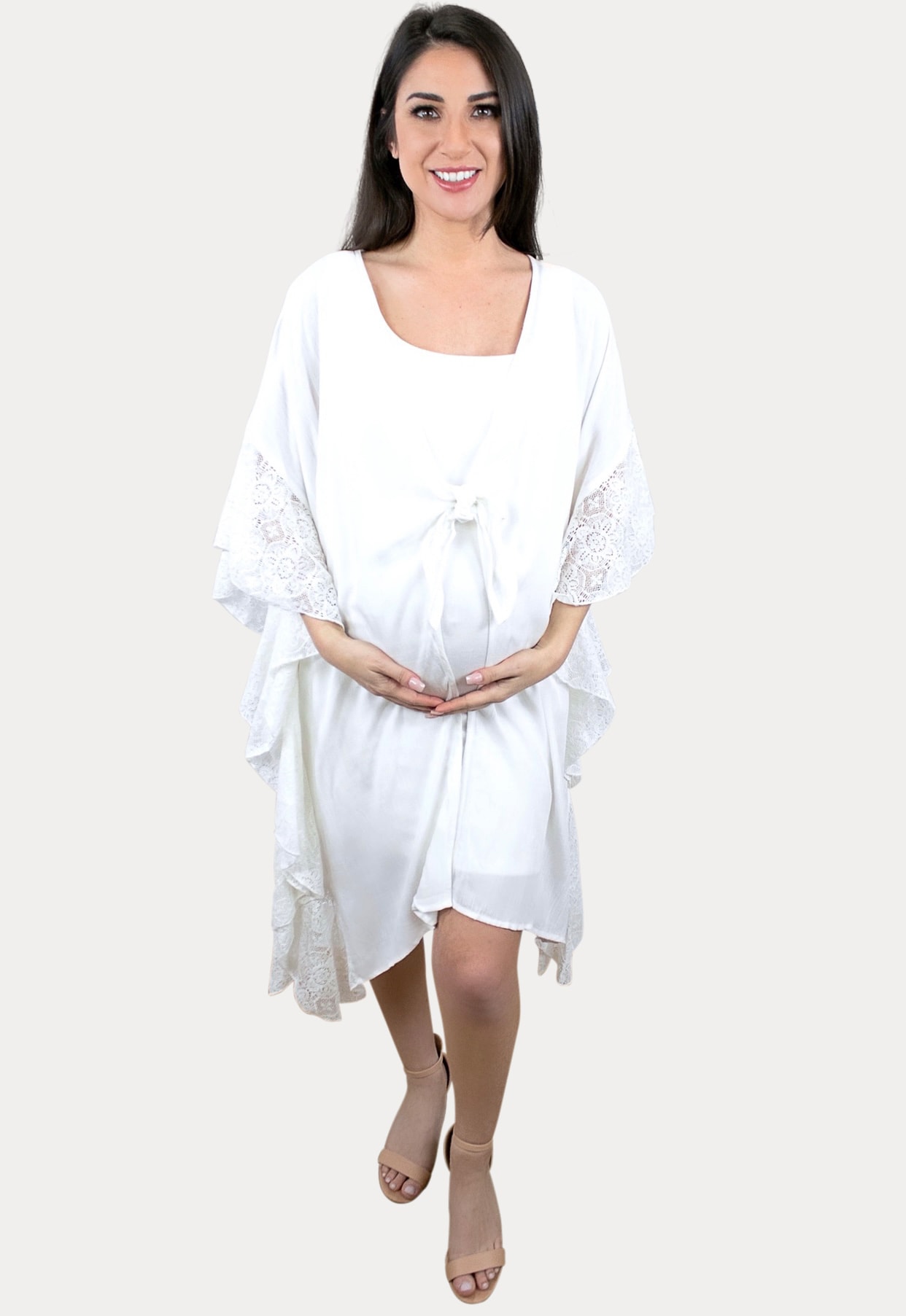 Need help sizing or styling any of our 7 ways to style maternity kimonos? As always, Sexy Mama Maternity is here to help! Chat with a stylist through the website on the bottom corner, but also you can shoot us and email or text too! Don't forget to send us your pictures! We love seeing our Mamas gorgeous and glowing!