Bump or not, animal print is here to stay! Male, female, young and old are all finding fun ways to incorporate animal print into their wardrobe. It probably comes as no surprise that  Sexy Mama Maternity loves taking a walk on the wild side! ROAR! Let's explore some popular maternity animal print trends. It's  just a little bonus that every one of the looks below are designed to be worn throughout pregnancy and beyond. 
TRADITIONAL:
Get wild. Go tight. Sport that leopard print maternity bodycon! Sexy, stylish, soft, with plenty of stretch. A traditional layering basic that every mama needs in her wardrobe. The beauty of a traditional leopard print bodycon is that it can be dressed up or down and paired with a variety of layers in your wardrobe. A total win!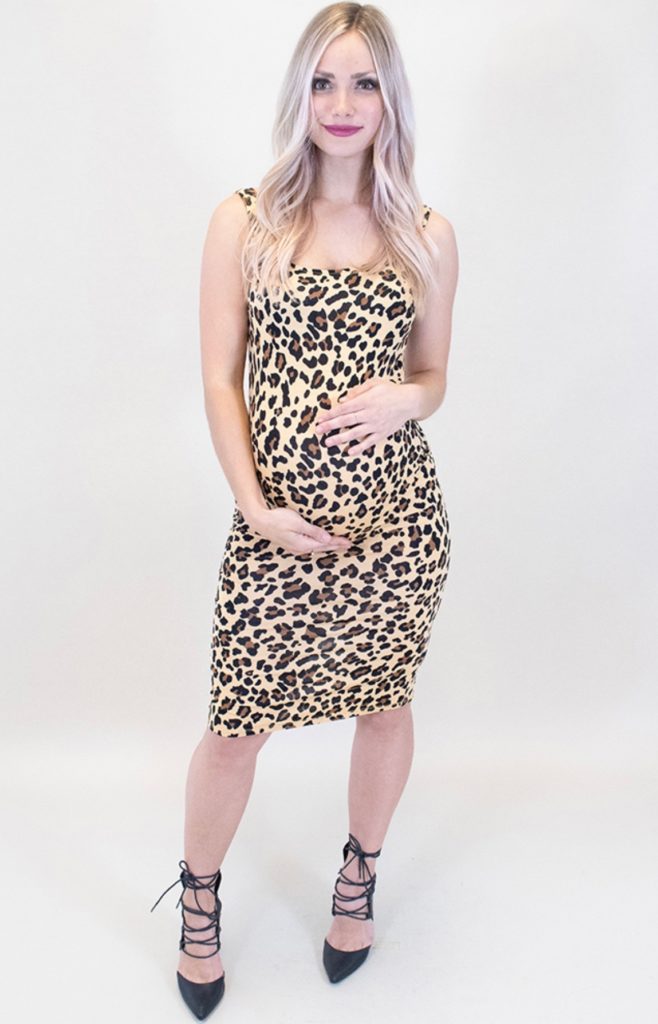 TRADITIONAL WITH A SPLASH OF COLOR:
Tired of the same old leopard print… Impossible! But it is possible that you love it so much that a new twist is 100% needed. Spice up your animal print wardrobe with a little leopard print NOT found in the jungle. This mustard leopard print bodycon is as sexy as our more "natural" animal prints, but something a little outside the norm. A great way to stand out in the crowd while still being completely on trend.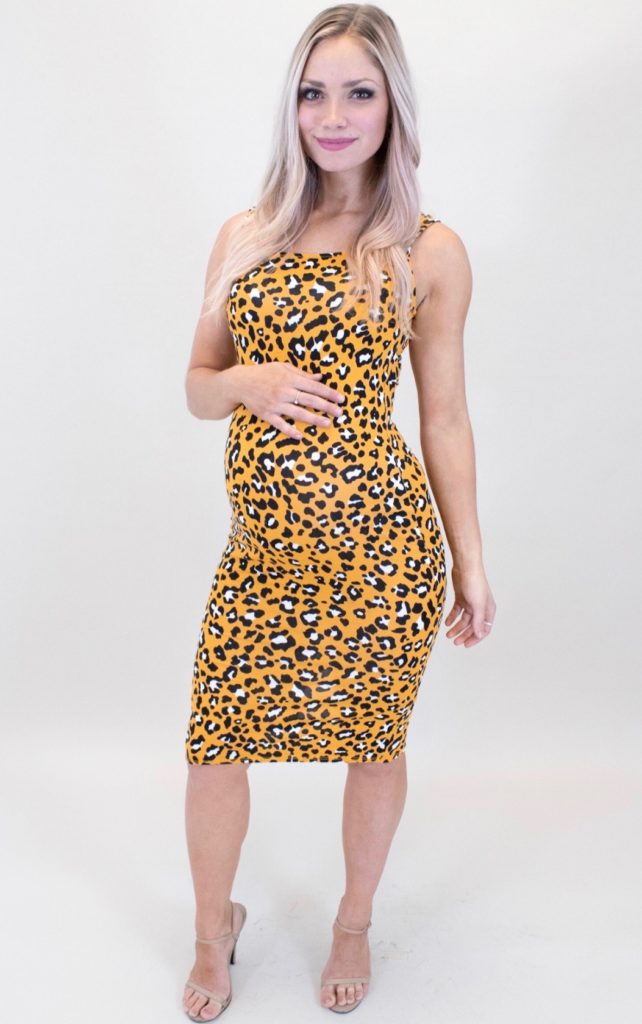 FLOWY, FUN:
Animal print maternity trends aren't all about the bodycon. Enjoy the sexiness of printed fabrics with the comfort of a looser fitting dress! Sometimes you just need a dress that allows for an extra slice of pizza while giving you a bit of a breeze. We get it! Both of the options below are easy to dress up or down. We also love that the leopard and snake skin both have a black and white base for additional versatility.
A LITTLE POP OF WILD:
Got that perfect basic that needs a little sass!? We've got you covered. Nothing brings a basic black or white to life like an animal print kimono. With all the patterns combining this season, a leopard-stripe combo is an on trend option for a day to evening look. Option two is a sheer snake skin kimono with a gold fleck. Perfect for dressing up while staying cooled down.
PANTS PLEASE:
Jeans kind of mama? Don't fret. Obviously all of our animal print kimonos are great options, but so is this perfect little tank. Not every day is a dress day, but every day is an animal print day. This color block leopard tank is on trend, comfy, and just the right amount of sexy. Perfect paired with your favorite pair of denim.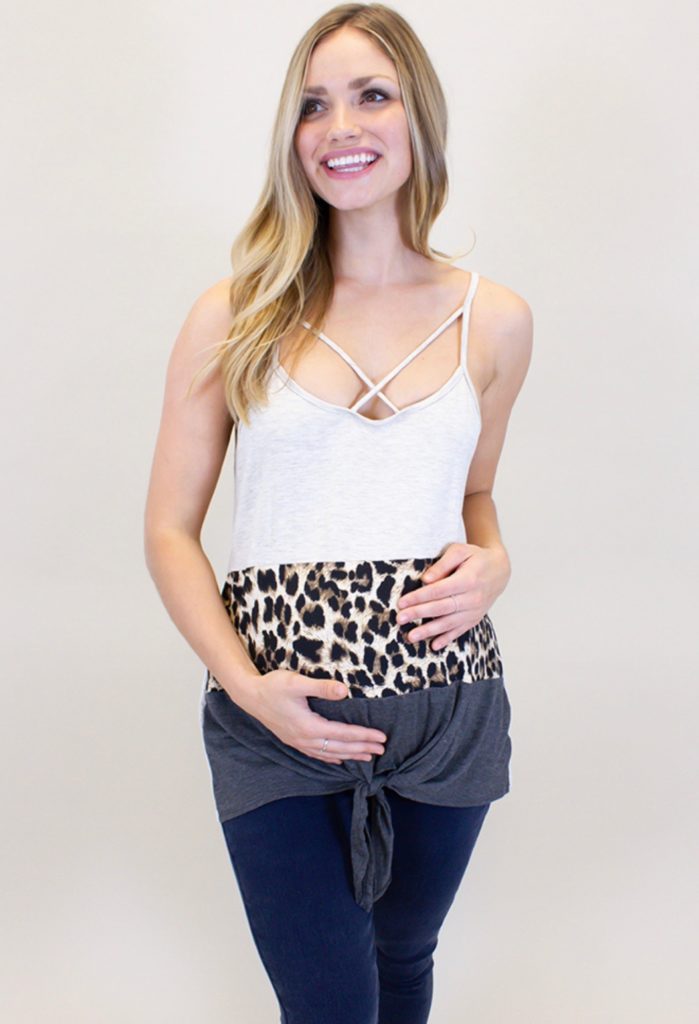 Need help with sizing and styling!? Sexy Mama Maternity is always here to help! Reach out on the chat window at the bottom right corner or shoot us an email at orders@sexymamamaternity.com. And don't be afraid to take a walk on the wild side!