Your bundle of joy is on the way! Finally it is time to celebrate the newest addition to your family with a baby shower to remember. Undoubtedly one of the most special moments in an expectant mother's life. However, the thought of planning your baby shower can be overwhelming. Between hosting, finding an outfit and choosing a theme it can be difficult to plan a party that is perfectly you. Sexy Mama is here to help! We've compiled a list of some of our favorite themes with corresponding outfits. Get ready for some serious baby shower inspo, while hopefully relieving a bit of stress!
Girl Power!
We can't get over Mama @ohhitssash's floral, chic baby shower theme! Simple pink floral themes are trendy and timeless! Ideal for any Mama who likes a feminine atheistic that never goes out of style. Whether you are having an indoor or outdoor shower, tapestry backdrops are an easy alternative to traditional decorations. Not only will you have endless options to choose from but they also provide a fun photoshoot backdrop without dropping tons of dough! She is wearing our Off the Shoulder Sweetheart Dress with Short Sleeves. Available in 40 different colors!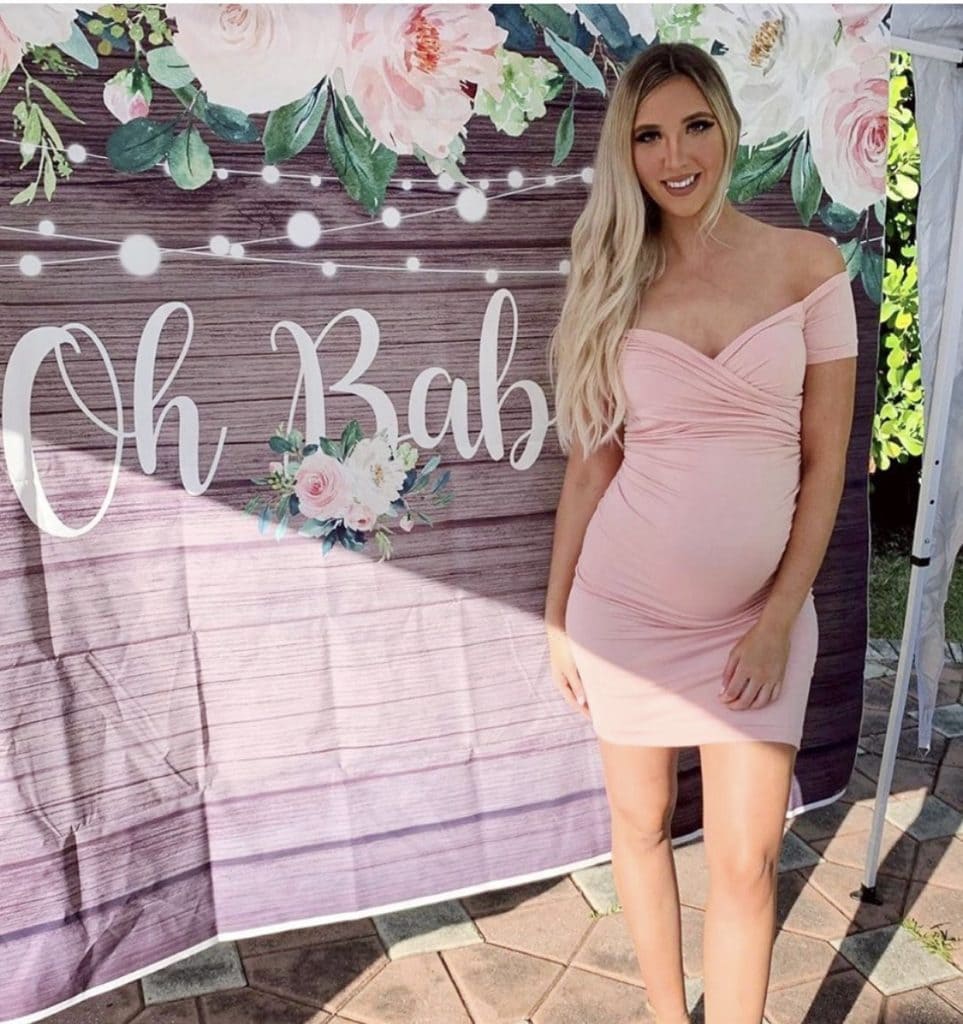 Oh Boy! 
If you are awaiting your little boy then you can't go wrong with shades of blue, white and pops of gold. We love Mama @tuangelcarol's classy take on her boy themed shower. For any Mama in the midst of planning, balloon bouquets are a fun alternative to a traditional flower bouquet! They add dimension to your venue and can also be made at home or ordered and delivered straight to your venue! Flowers coupled with vintage furniture will create an elegant yet fun aesthetic. Wall decals are a perfect touch if you have already picked out your baby's name. Once the shower has ended, you can transplant the name decor above your baby's crib. You can shop this gorgeous Off the Shoulder Sweetheart Flare Gown here!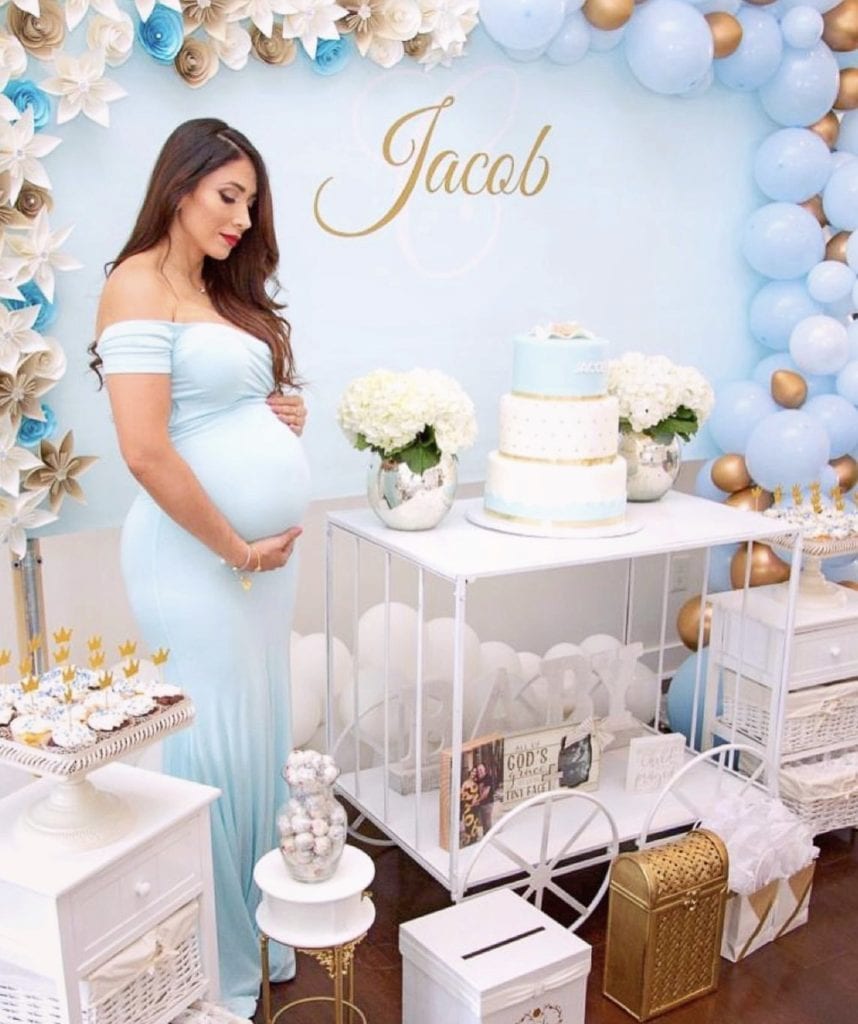 Flowers and Tall Towers
If you are all about those photo ops, a flower wall is the way to go! Mama @brianne_herklotz had the boy theme shower of our dreams. Not only are the "Baby" blocks fun decor but they add a nostalgic feel to the building blocks you had as a young child. Additionally, the different shades of blue are fun accents to contrast the white flowers. Hints of blue are great for any Mama who wants a boy theme, without having blue as the primary color. She is rocking our Off the Shoulder Sweetheart Flare Gown. If you are searching for the perfect baby shower gown, click here!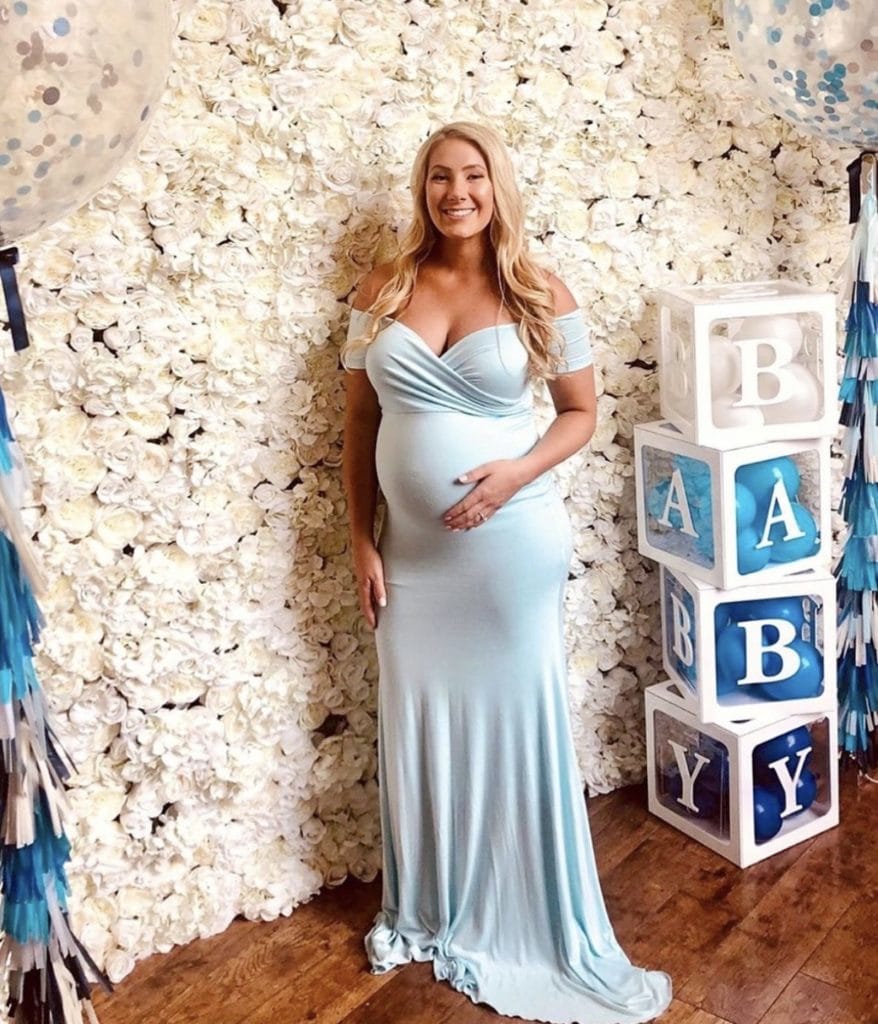 Gender Neutral.
Want to stray away from a gender based theme? Not a problem! Incorporate a rainbow theme into your shower! Ideal if your baby's sex is still under wraps or you're going gender neutral. Mama @selflovewithstephanie's rainbow baby shower was too fun not to share! We loved her use of the letter board. Not only are they completely customizable but they make great photo props too! This mama's look in available in 40 different colors. Guaranteed to match any theme!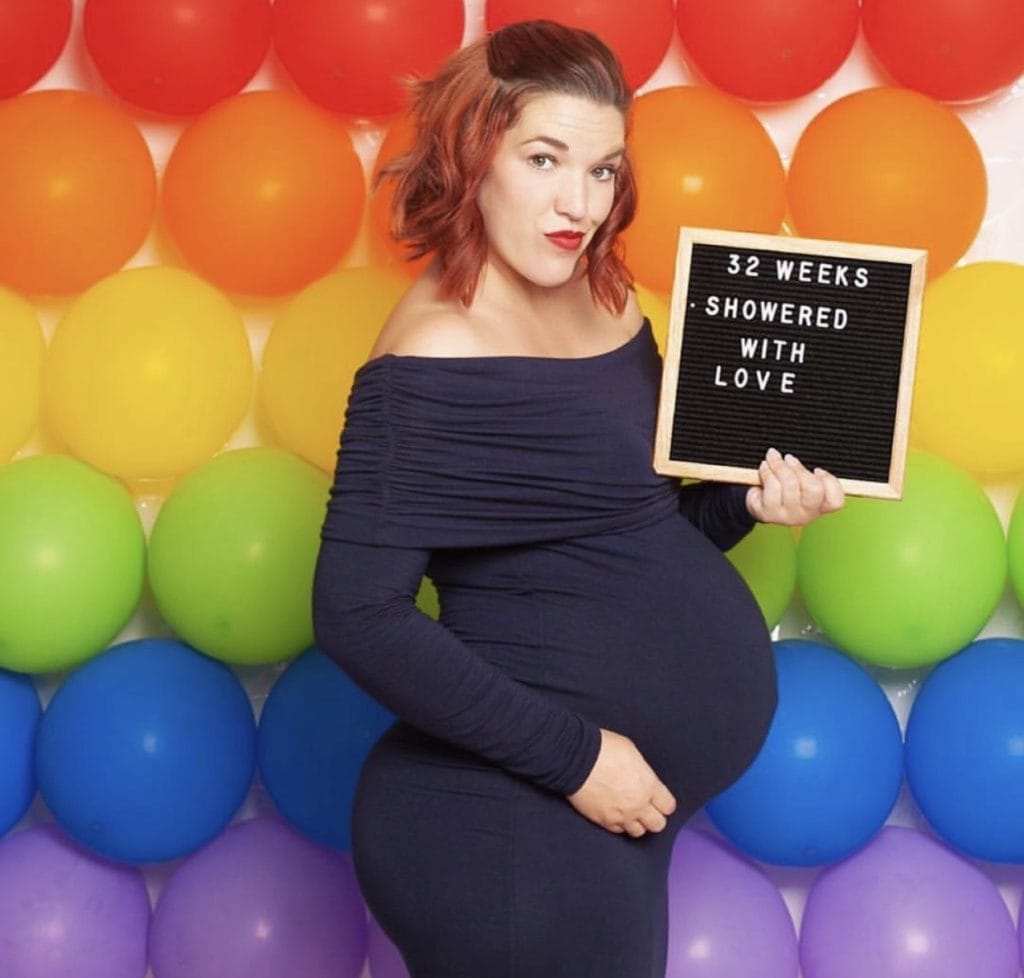 Need help picking the perfect maternity dress or gown? As always, Sexy Mama Maternity is here to help! Chat with a stylist through the website or send us an email for assistance with sizing and styling. Also don't forget to send us your pictures! We'd love to see your Baby Shower inspo!