Fall is here and Halloween is quickly approaching! If you and your bump are still deciding how to accessorize once the sun goes down, look no further! Sexy Mama Maternity offers the best maternity halloween costumes, sure to earn you compliments all evening long. Feeling funny, a little sexy, or even a bit spooky?! Your Sexy Mama Maternity Halloween costume awaits!
And the best part about our costumes is that you aren't buying a one and done outfit. We have designed our maternity Halloween costumes to serve as basic pieces long after the Halloween festivities end.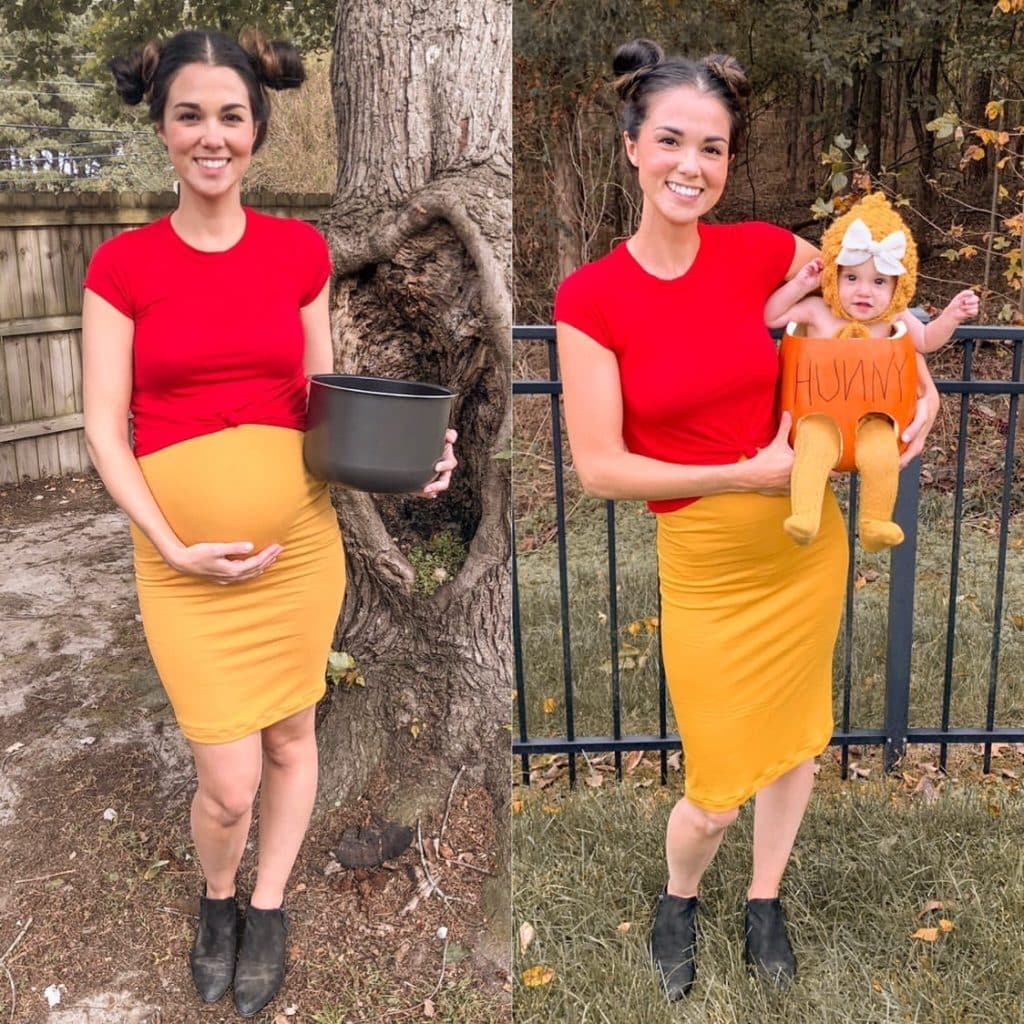 We love this Pooh Bear Costume for so many reasons. It's oozing with cuteness and offers the opportunity for an annual progression pic. A costume this adorable really is hard to pass up! A major bonus is that you'll receive two basic pieces ideal to mix and match with other favorites in your wardrobe.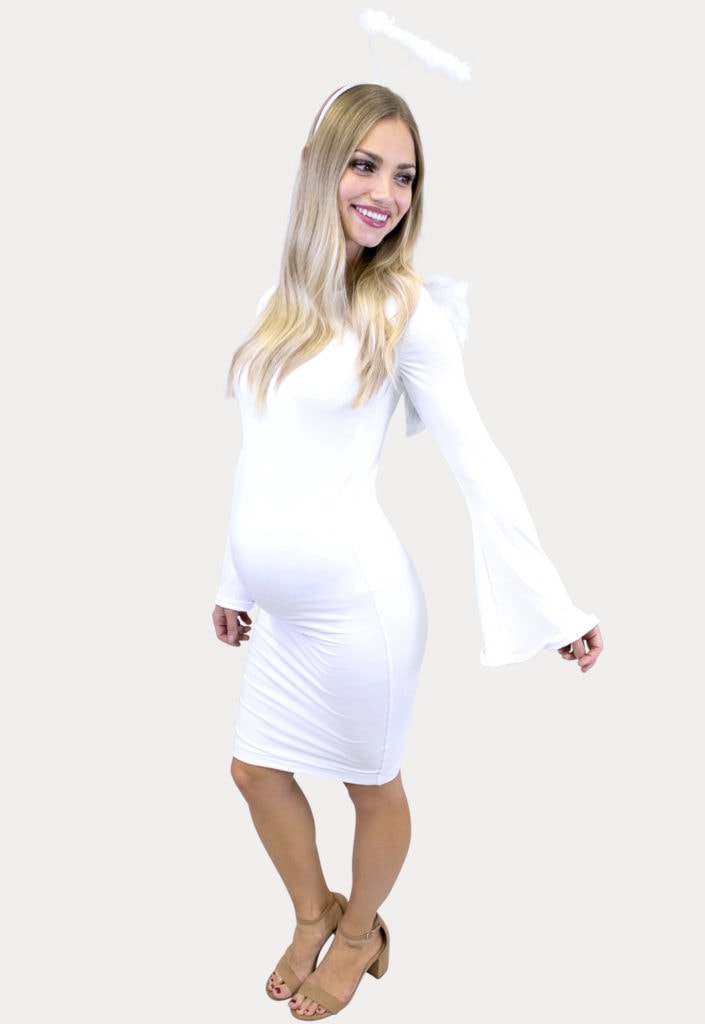 Feeling angelic? Try our Maternity Angel Costume for a heavenly sweet Halloween look. This costume comes with wings, a halo, and our Boat Neck Bell Sleeve Dress in White. This dress can also be worn alone for a baby shower, date night, or office to evening when paired with a vest or blazer.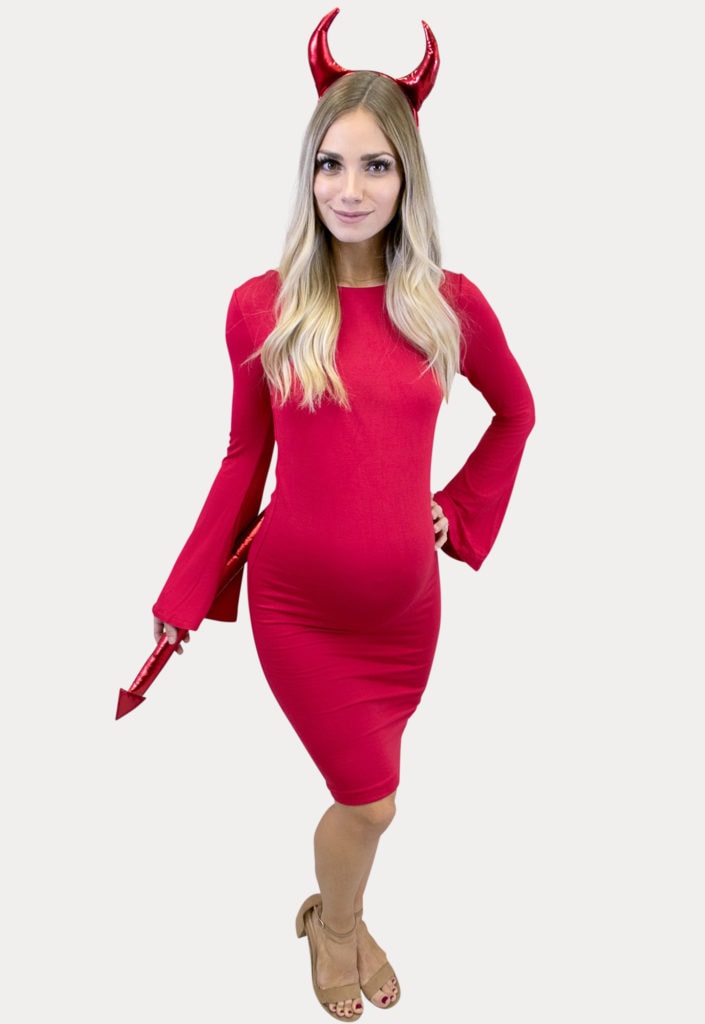 Not everyone walks the straight and narrow. For you, the traditional Devil Costume is waiting! Throw on your horns and a tail, plus our Boat Neck Bell Sleeve Dress is Red. Just remember not to be too evil while you're rocking the mama vibes. 
Sing it, Mama! Karaoke night is calling! With the Maternity Rocker Costume, you'll let your inner diva belt it out all night long! This costume features our Rocker Baby Crop Skirt Combo and a matching microphone to hit those high notes.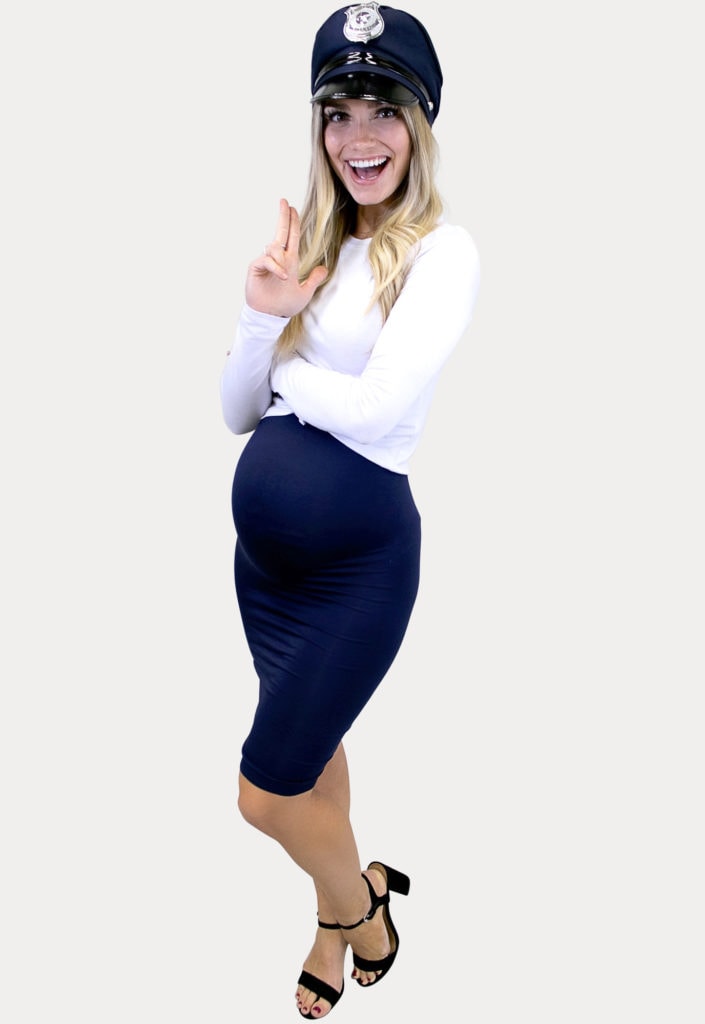 Lay down the law in the cutest way possible! Our Maternity Cop Costume features our Long Sleeve Crop Combo in White and Navy Blue with the matching hat! This costume is so cute, it should be illegal.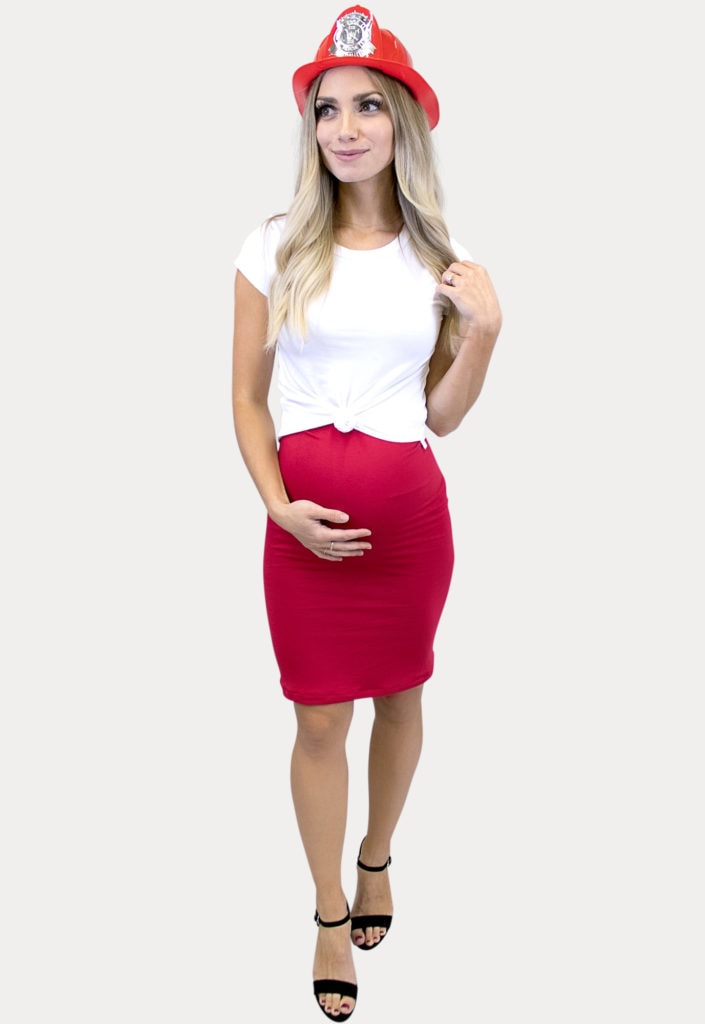 Turn up the heat with our Maternity Firefighter Costume! This costume includes the fireman's hat and our Short Sleeve Skirt Crop Combo in White and Red. This costume is a perfect purchase, because the skirt and crop is just as fiery, worn alone!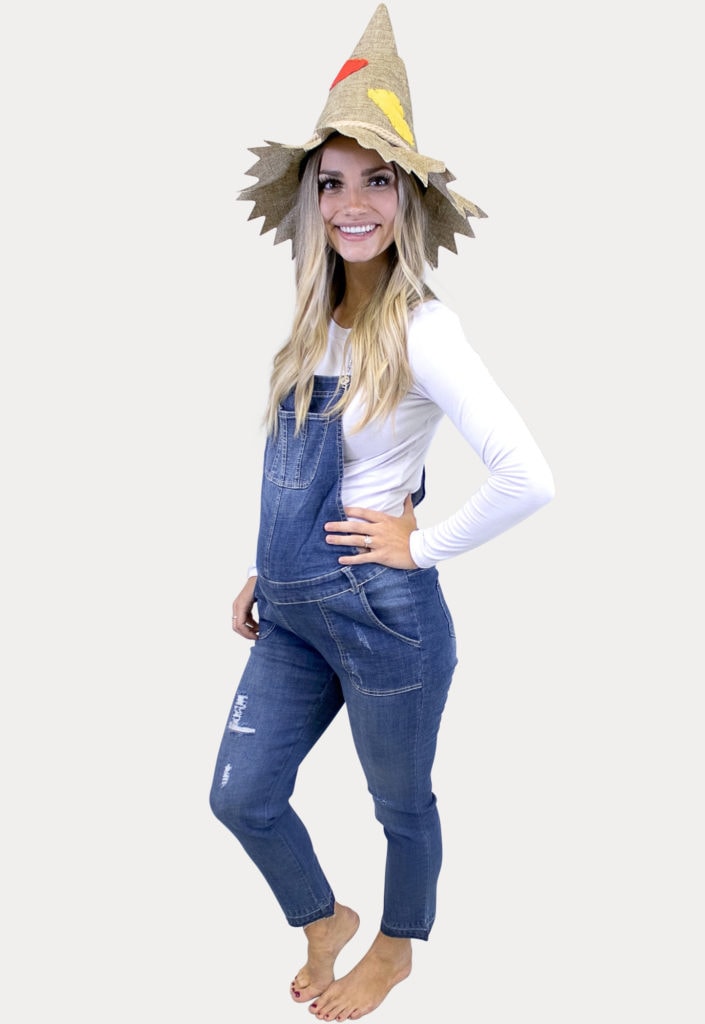 Our Maternity Scarecrow Costume is an instant costume party win! Steal all the smiles in our Ultra Stretch Bumperalls.  We guarantee you will be lounging in these Bumperalls, long after Halloween is over. This costume comes with the super cute hat to match!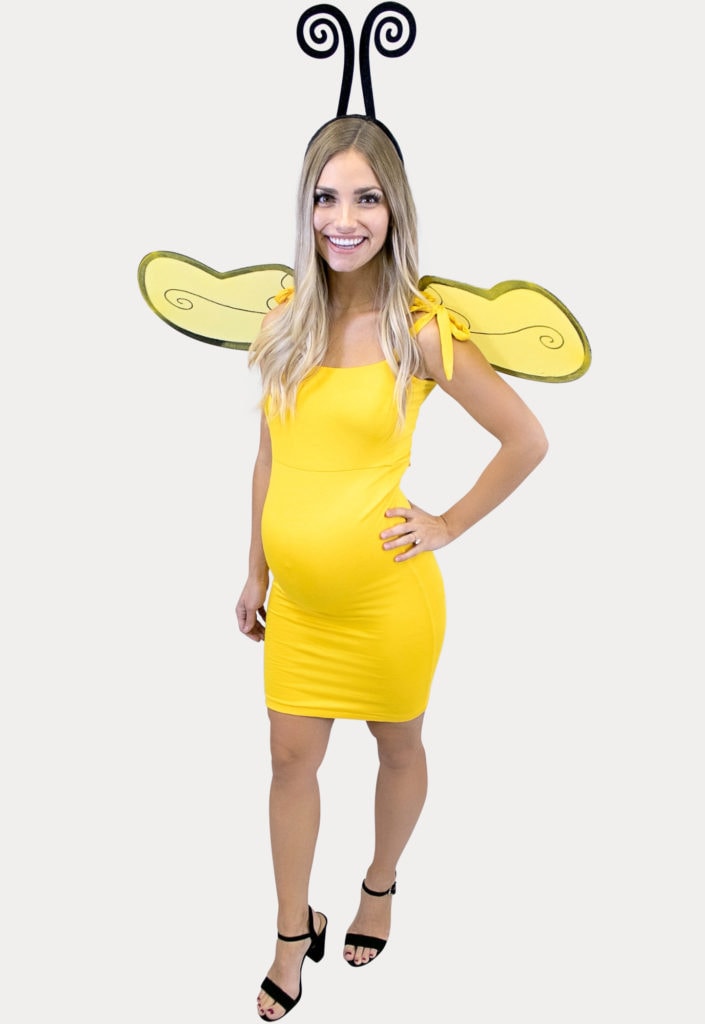 Everyone will be buzzing about your Maternity Bee Costume from Sexy Mama! This Halloween outfit includes adorable wings, antennas, and our Tie Strap Bow Back Dress in Marigold. This dress can also be worn alone after the 31st, for a flirty look, perfect for your baby shower, parties, or just to feel cute!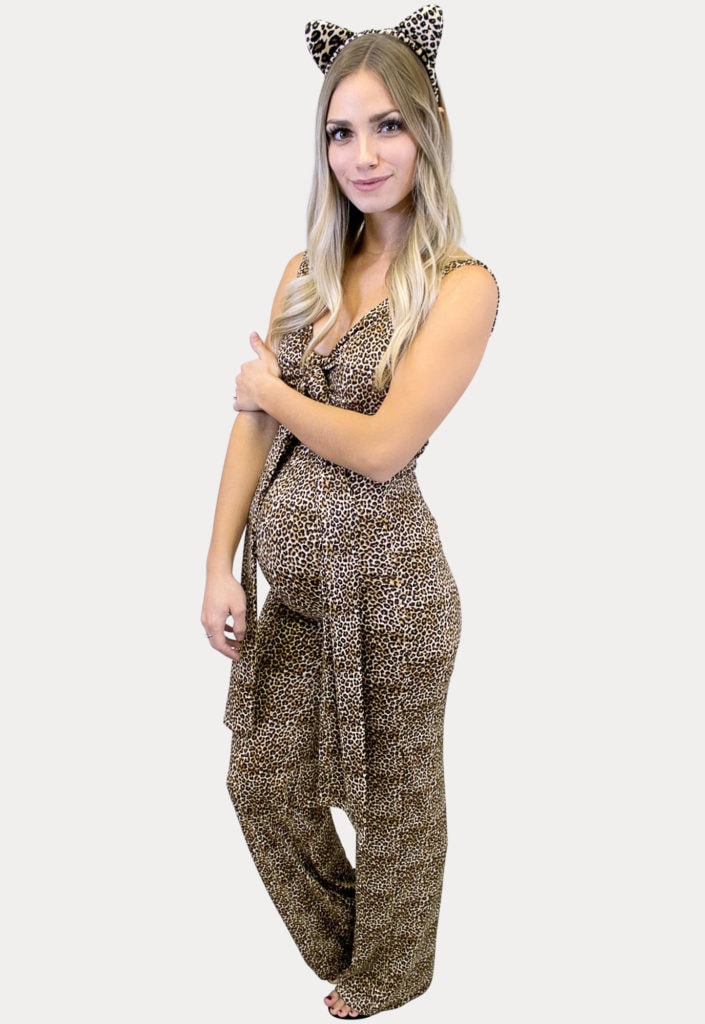 Get in touch with your wild side in our Leopard Maternity Costume! Featuring our Leopard Cutout Bumper and cute matching ears, this costume is sexy, cute, and effortless!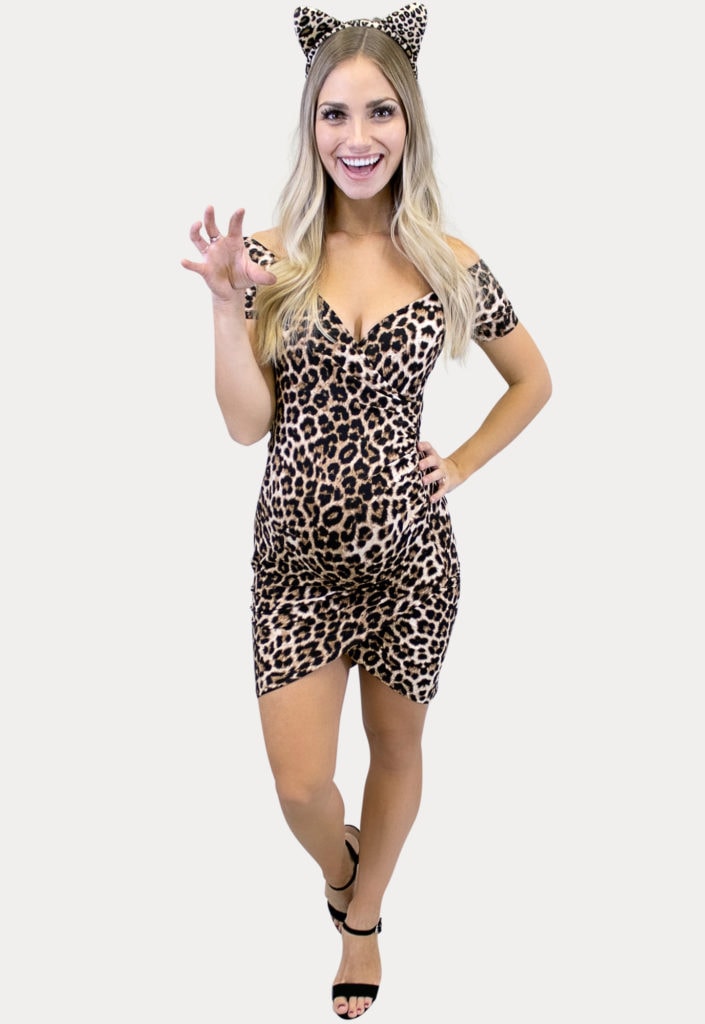 If you liked the last leopard costume, but want to show off more of your Sexy Mama curves, look no further! The Sexy Maternity Leopard Costume is the perfect mix of sexy and sweet. With the ability to wear this dress after Halloween, what else could you ask for?!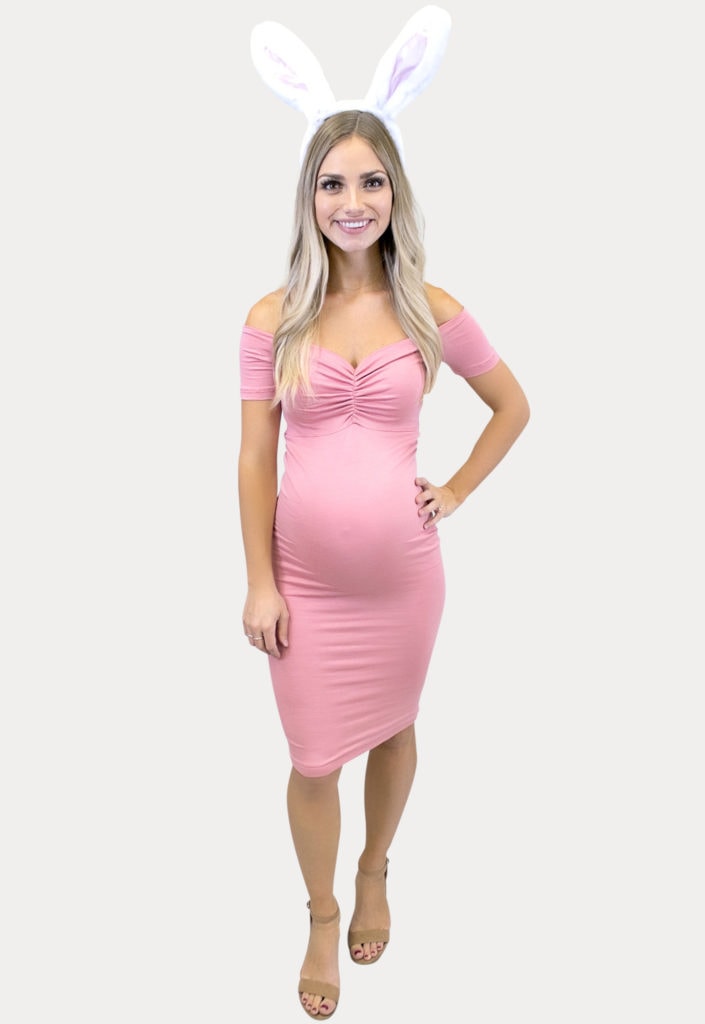 A classic Halloween costume, with a twist (or should we say bump). This adorable Bunny Costume features our Off the Shoulder Ruched Dress with cute bunny ears and a little fuzzy tail! Not to mention, this dress will look stunning alone once you've retired the bunny ears for the year.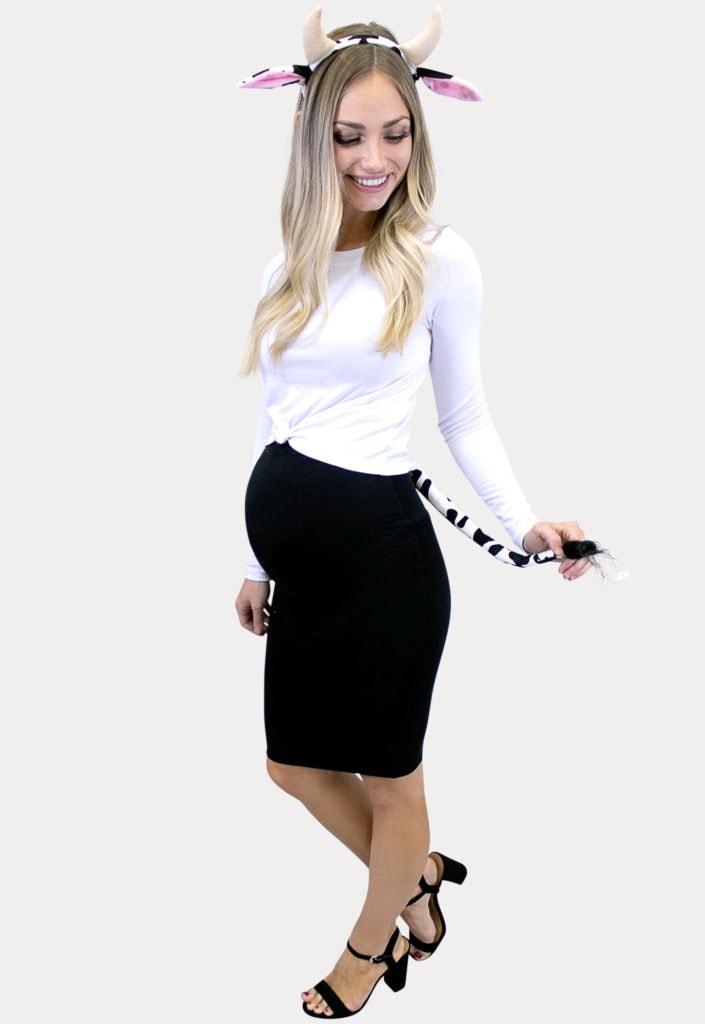 Don't have a cow, be one for Halloween! Our Maternity Cow Costume is the perfect combo of silly and sweet! This costume features our classic Skirt Crop Combo in White and Black and a set of matching ears and a tail. You'll be over the MOOn when you realize you can wear this set (minus the ears, of course) after Halloween too!
Skeleton Baby Costume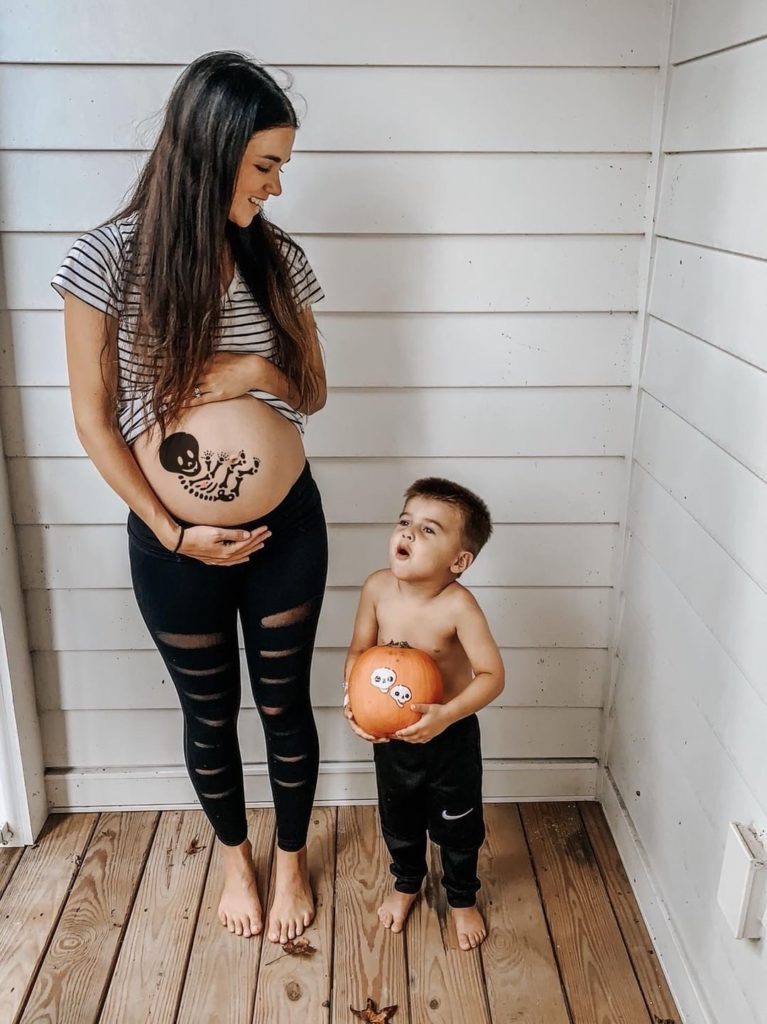 For our more artsy mamas, you can DIY this spooky, simple, and comfortable costume! Pair our Black Slit Over the Belly Pants with a painted belly for a scary-good Halloween look. These leggings are so comfortable for everyday, they make for a perfect costume too!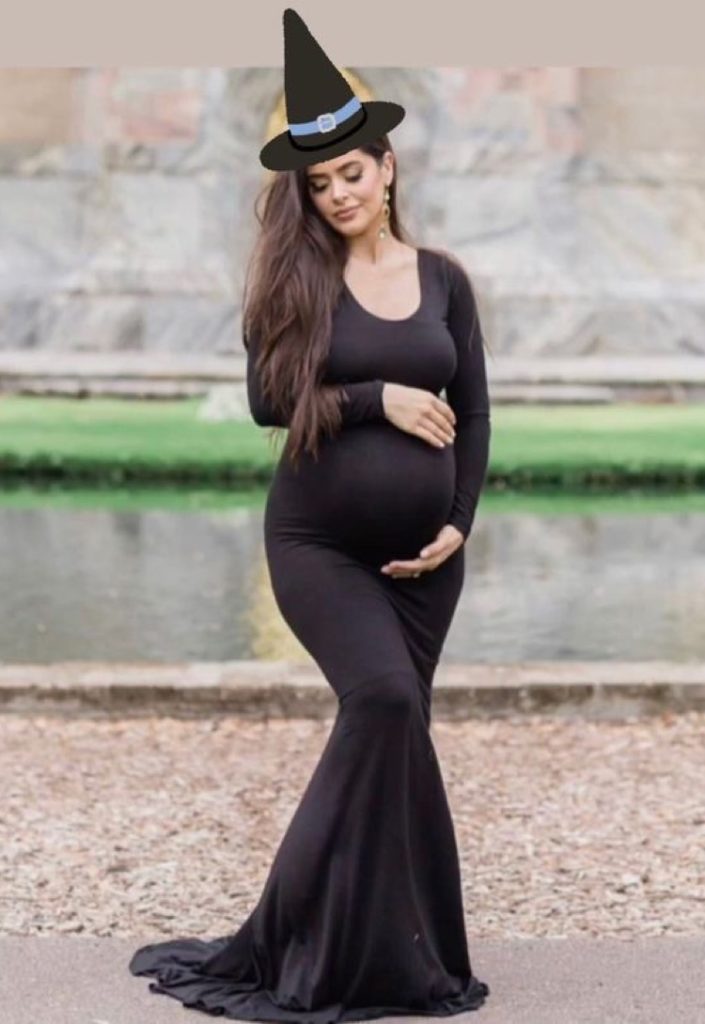 If you want classic Halloween maternity costumes, we have you covered with our Maternity Witch Costume. This set comes with our Simple Long Sleeve Gown in Black, and while you will feel glamorous, the added witch hat makes it perfectly spooky!
This Princess Halloween Maternity Costume is perfect for all the mamas that feel like a princess, but want to look like one too! This costume features our Off the Shoulder Sweetheart Flare Gown and a pretty tiara to top the look off. This gown can also be used for maternity photos or your baby shower! It's offered in all the traditional Disney princess colors.
Beauty and the Beast Costume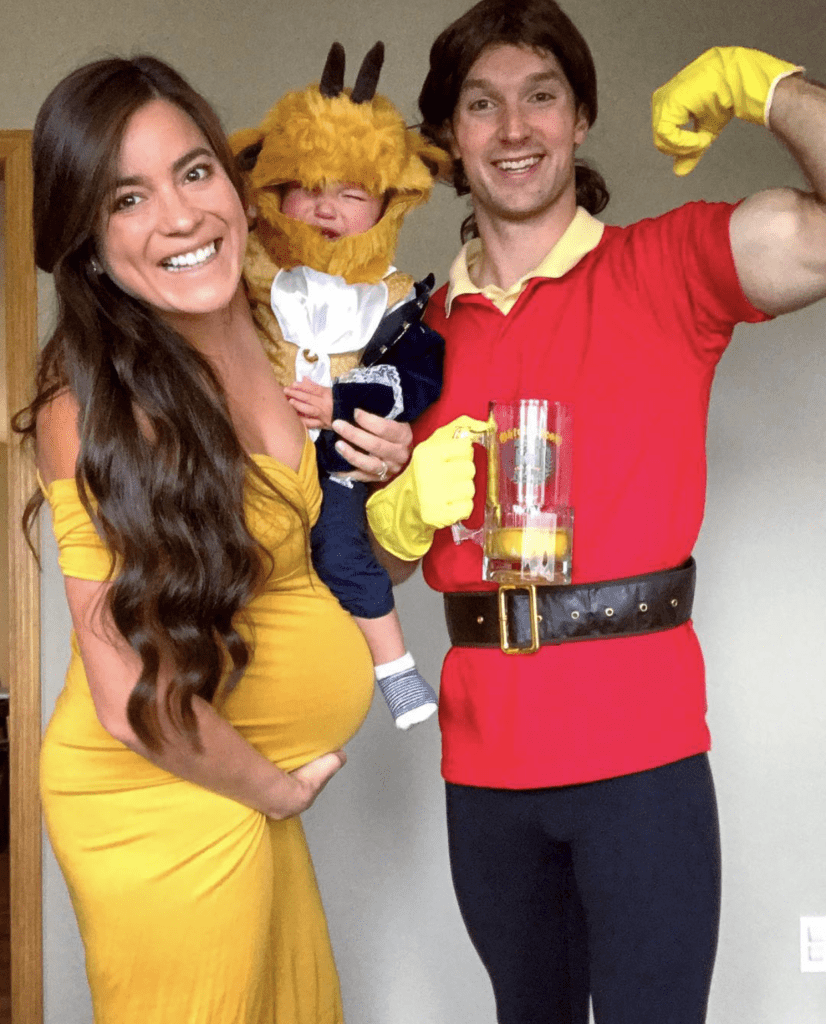 We love family coordinated costumes like this Beauty and the Beast themed family! Mama is wearing our Off the Shoulder Sweetheart Slim Fit Gown in Gold, and wow, does she look like Belle!
Need help with sizing and styling!? Sexy Mama Maternity is always here to help find the perfect outfits for every day, or for maternity Halloween costumes! Reach out on the chat window at the bottom right corner or shoot us an email at orders@sexymamamaternity.com. We can't wait to hear from you!