Hey Mamas! It's time to talk BLUE. Just like pink, blue is an extremely popular baby shower theme color. If you're having a baby boy, chances are you adore the color blue, or maybe you just want to stand out at your pink themed baby shower. Either way, you really can't go wrong with blue. With all attention on you (well and the baby of course), it's no surprise that you'll want to look stunning for this special occasion. Sexy Mama Maternity has you covered! We're here to help you pick the perfect blue baby shower gown!
The Off the Shoulder Sweetheart Flare Gown is a Sexy Mama must-have! That stunning sweetheart neckline and flowing flare bottom make for the perfect baby shower gown. (@GiannaHammer pictured)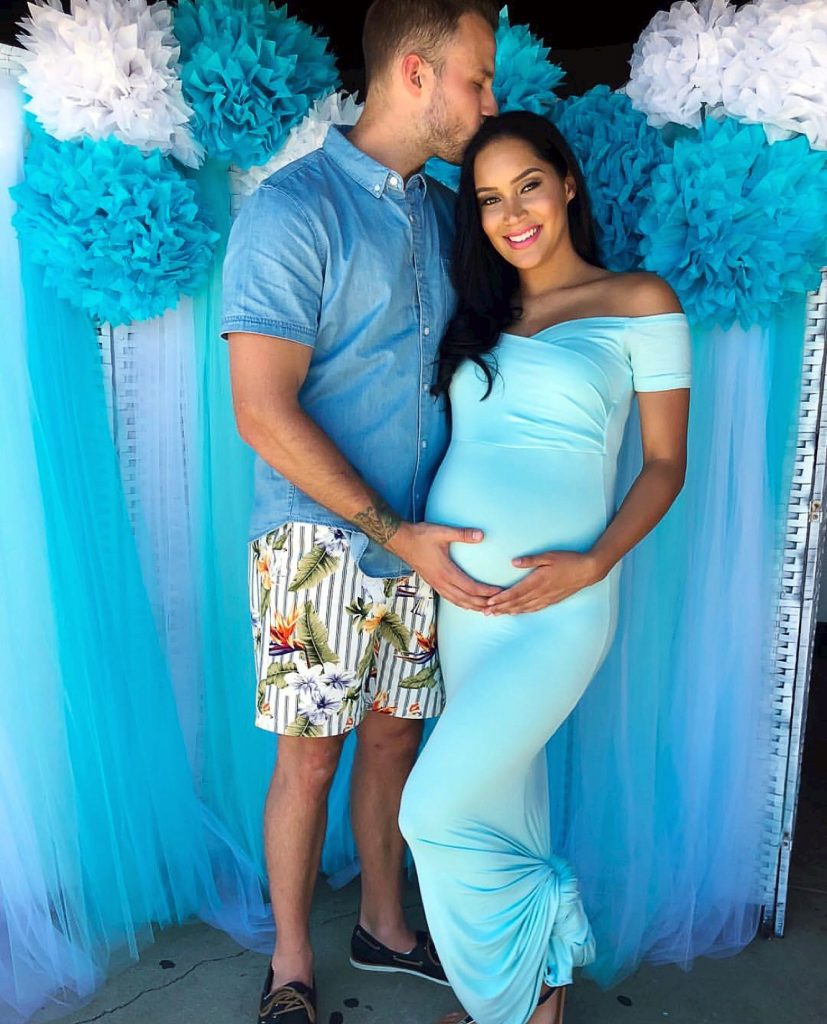 For those of you who love the gown above but aren't fond of the off-the-shoulder feel, the Short-Sleeve Sweetheart Flare Gown was made for you! The sweetheart neckline has a little more coverage, while still giving an elegant and sexy cut.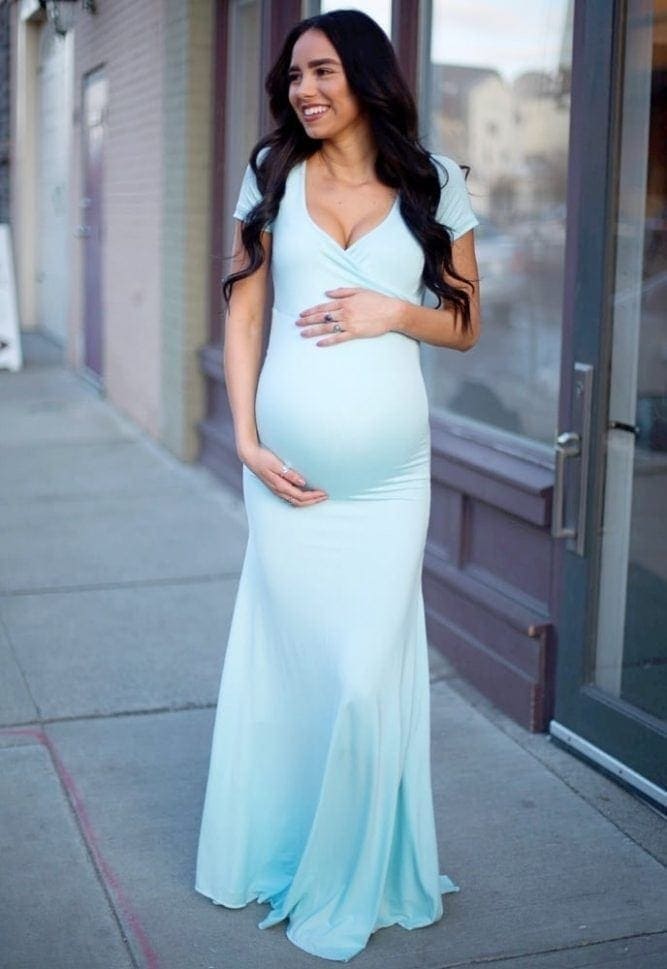 Simple in the front, dramatic in the back! The Sleeveless Scoop Back Gown is a perfect option for your baby shower, with just the right amount of glamour.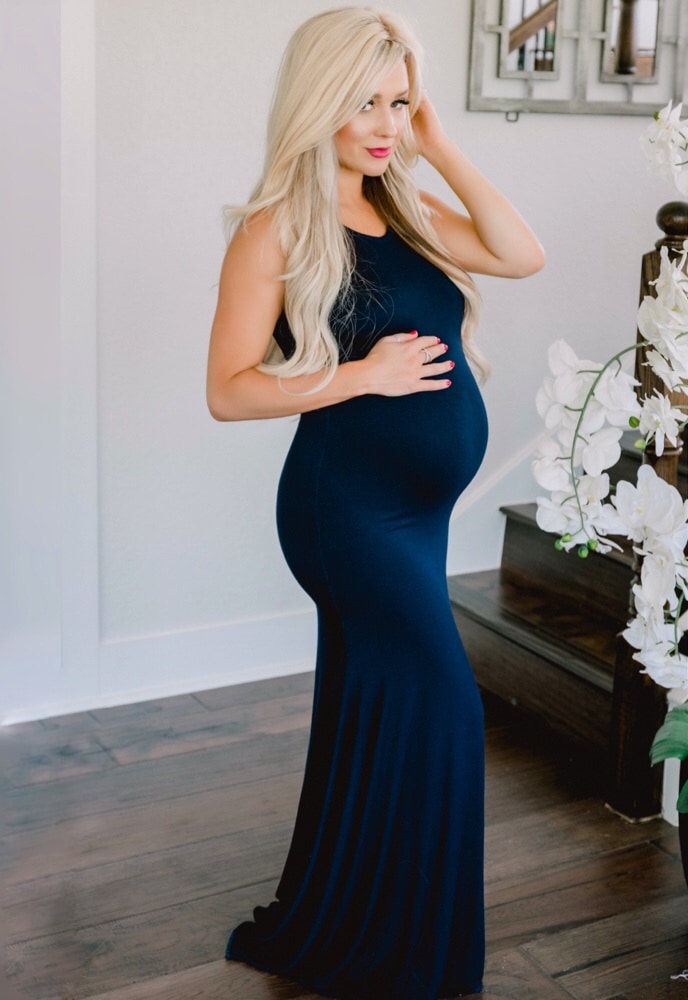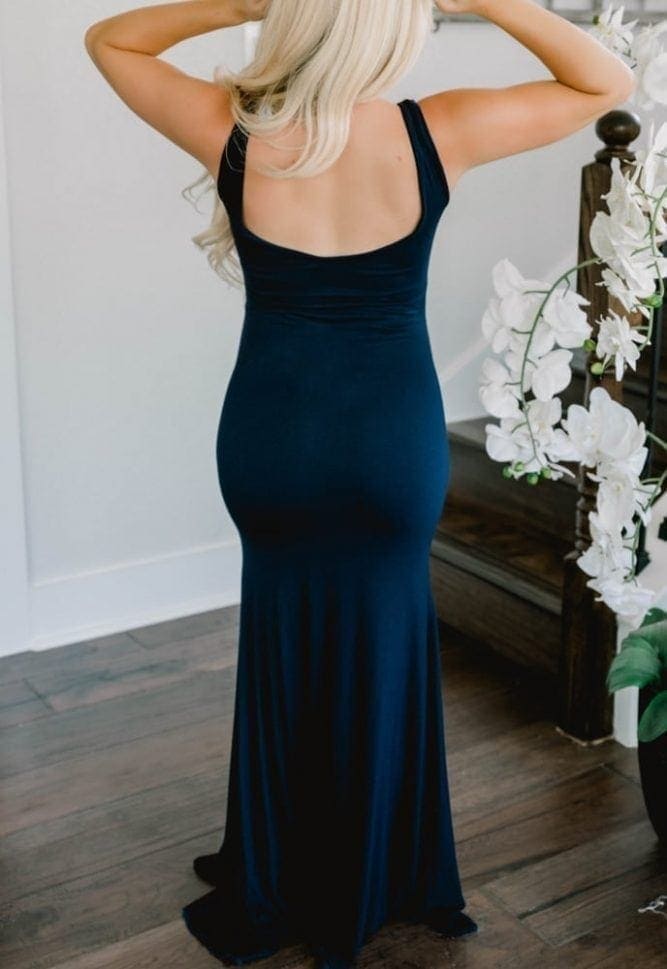 You really can't go wrong with the Ruched Fold Over Flare Gown with Long-Sleeves! This gown screams elegance, but lucky for you, there's no need to compromise your comfort for it. Plus, it even comes in a sleeveless version for you mamas that run hot!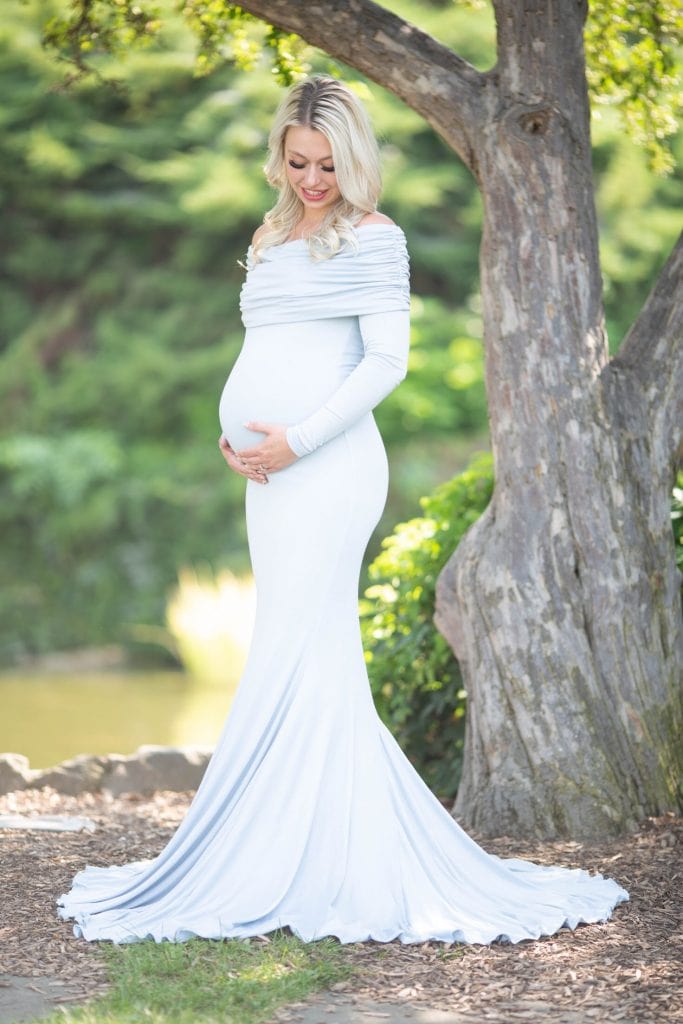 The Strapless Slim Fit Gown is a simple but stunning option. It's a more snug fitting style, so that slim fit bottom hugs your bump in all the right places!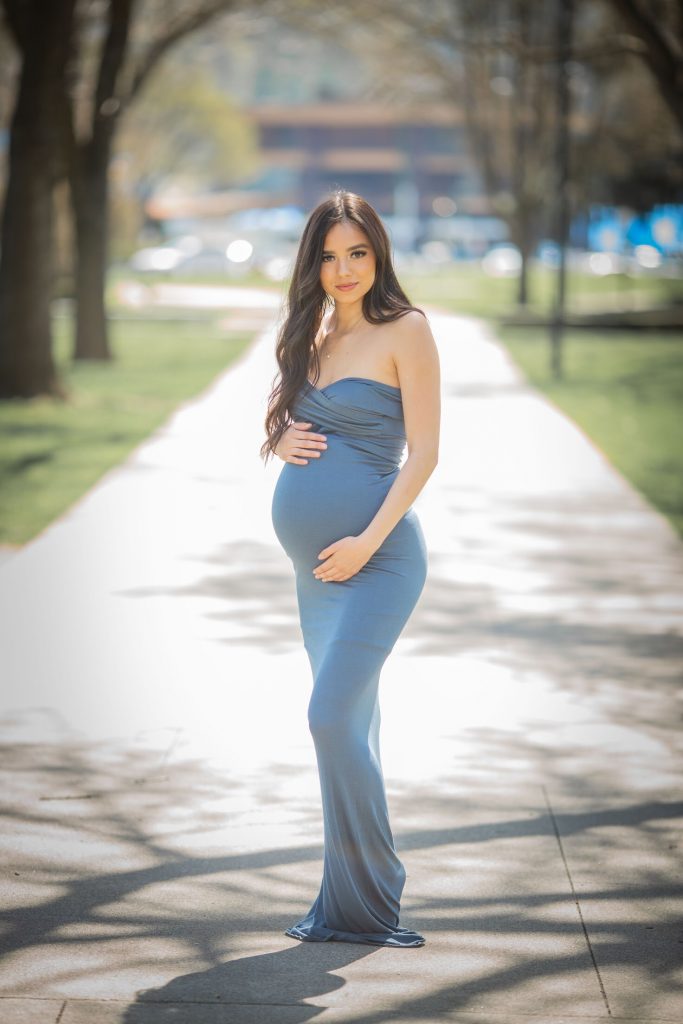 With so many options, we don't blame you if you need help deciding! Chat with a stylist through the website or send us an email for assistance with sizing and styling. Your perfect blue baby shower gown is waiting! And don't forget to send us your pictures! We love seeing our mamas gorgeous and glowing!