The only thing better than one bump is two! And the only thing better than a best friend is a bestie going through pregnancy with you. The term "bump bestie" is one that has gained popularity on social media with images of mamas sharing together as they grow their families and friendships. Bump besties can be sisters, lifelong friends, or strong bonds formed throughout pregnancy. Near or far, old or new, bump besties remind us that we are all in this together. 
Mamas @bonnie_engle and @lindsaymatway have formed a strong bond working together in the same industry. When planning bump bestie pics, they were pleased to find 40 colors available in the majority of Sexy Mama Maternity dress styles! They selected the Mini Dress with Long Sleeves in Blush Pink and Robin's Egg to celebrate their baby girl and baby boy bumps. A future romance in the making… You never know!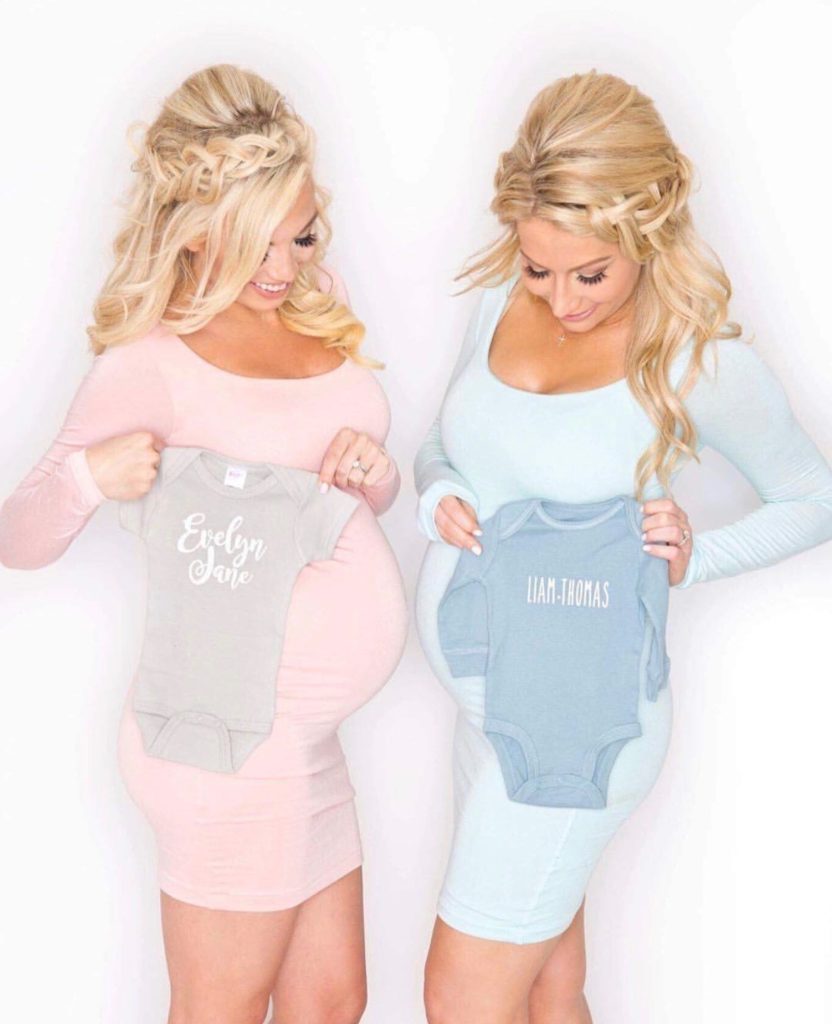 Twin sisters tracking together, how perfect! Mamas @_courtneyfluitt_ and @britttmoss managed to marry and carry in sync. These cousins are sure to have a lifelong bond as they grow up together more like siblings than cousins. These lifelong besties and now bump besties are both wearing a popular warm weather style. The Sexy Mama Maternity Two-Tone Halter is available in a variety of color combos making it perfect for every personality and occasion.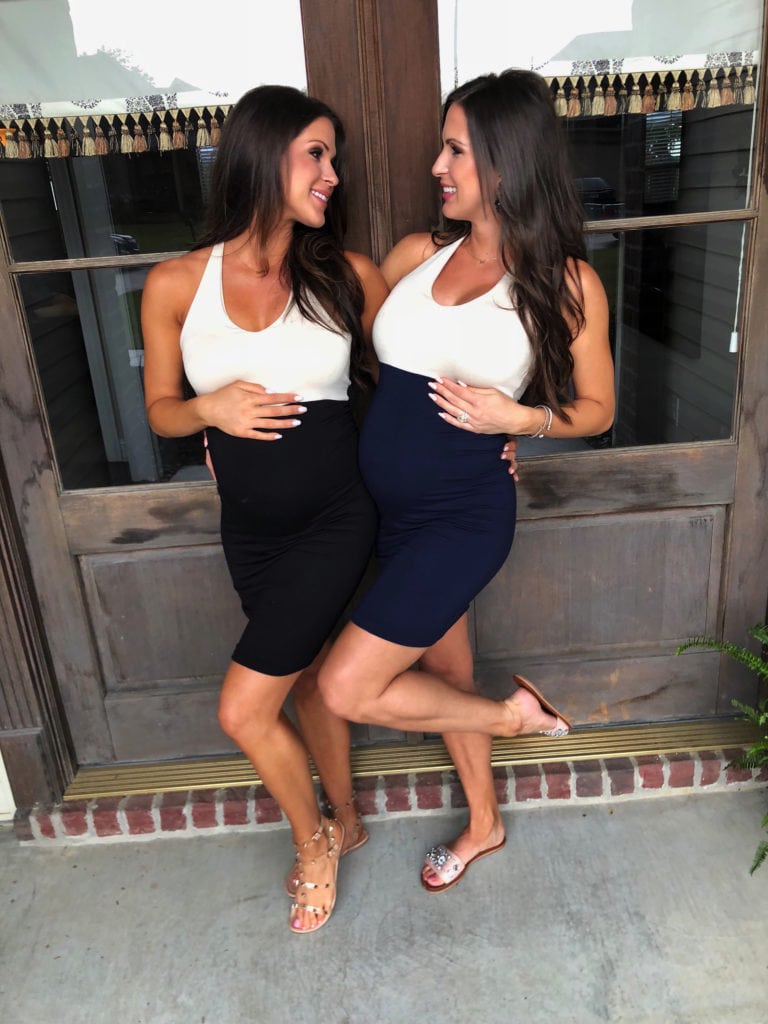 These bump besties, @ameskiefer and @lisa.boettcher, have been through it all together! As they've grown, they've learned to appreciate and love each other even more than in their younger years. They admit that their parenting styles and lifestyles are different. Even so, they have learned to lean into one another and seek different perspectives from one another. That is true friendship and an example for our little ones. Shop Sexy Mama Maternity gowns to find the perfect gown that also compliments your bump bestie's style.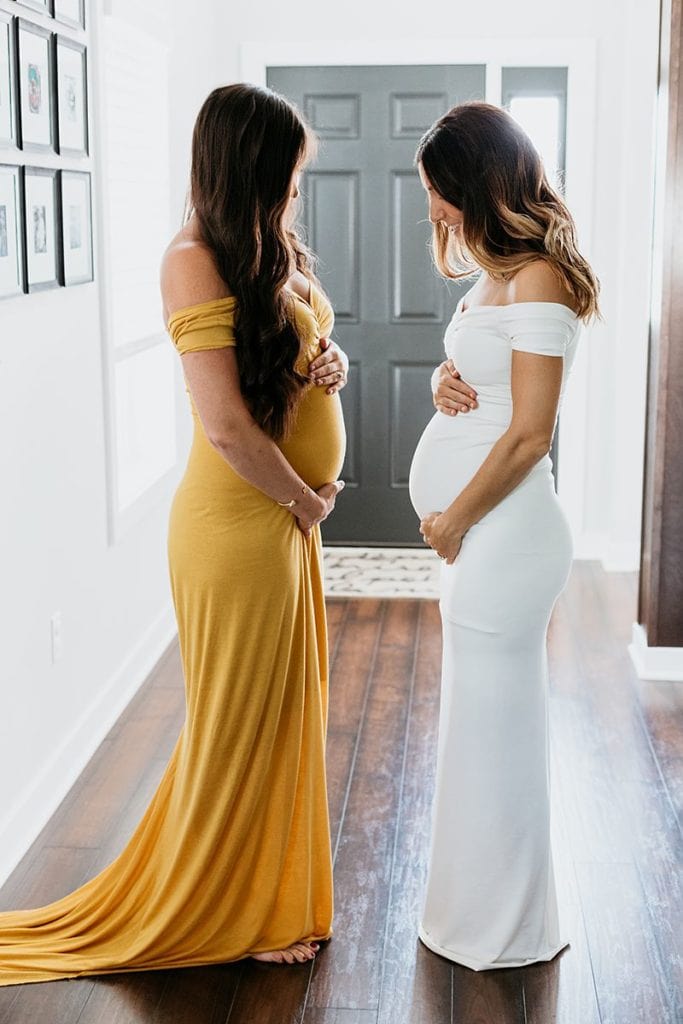 These bump besties aren't going to stop getting wild because of their buns in the oven! Brunch just got a little cuter when mamas @megan_kasey and @shannon_leigh_smith walked in. They are ready to take on their day date in style, wearing their complimentary Sexy Mama Maternity Scoop Back Leopard Dresses.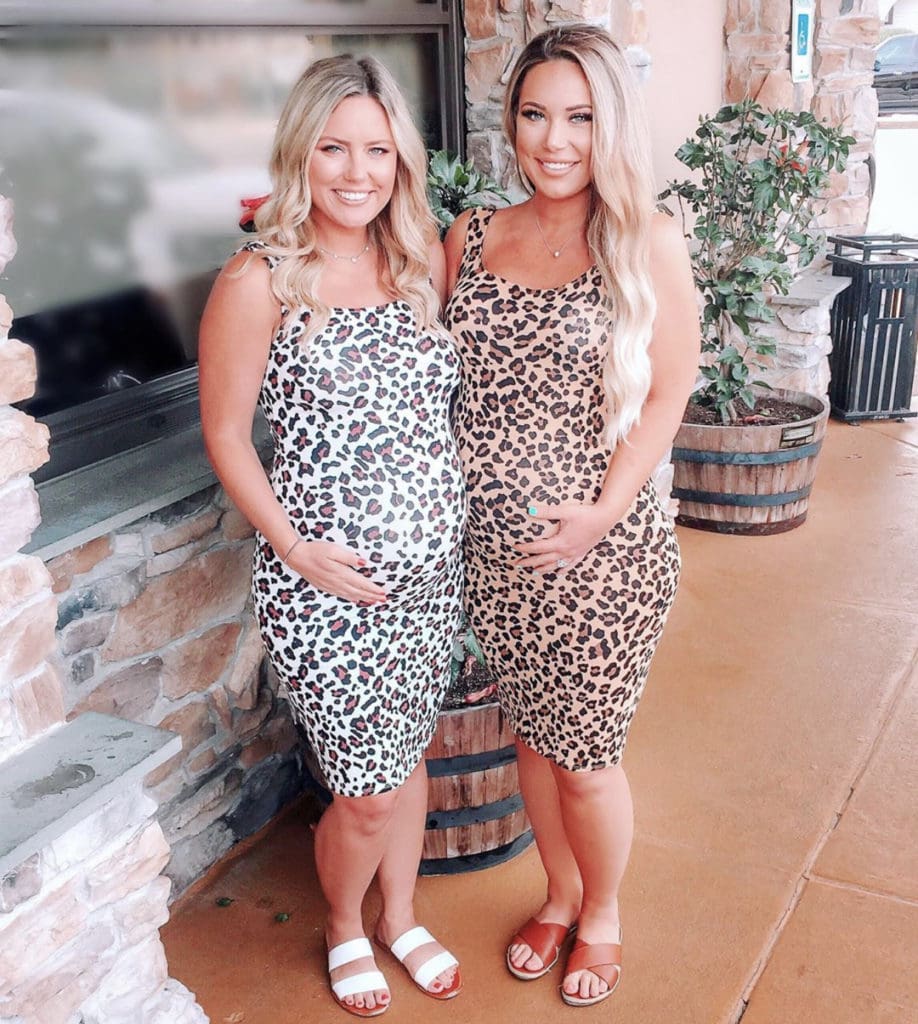 The bump bestie glam squad has arrived! First time mamas @hopegabriela and @functional.momma may have had different baby showers, but made sure to compliment the star of the show at each. For an all eyes on you shower, shop hundreds of Sexy Mama Maternity gowns. Be sure to have your bump bestie arrive in a corresponding shorter dress in the same color. Remember, Sexy Mama Maternity dresses and gowns are available in 40 matching colors.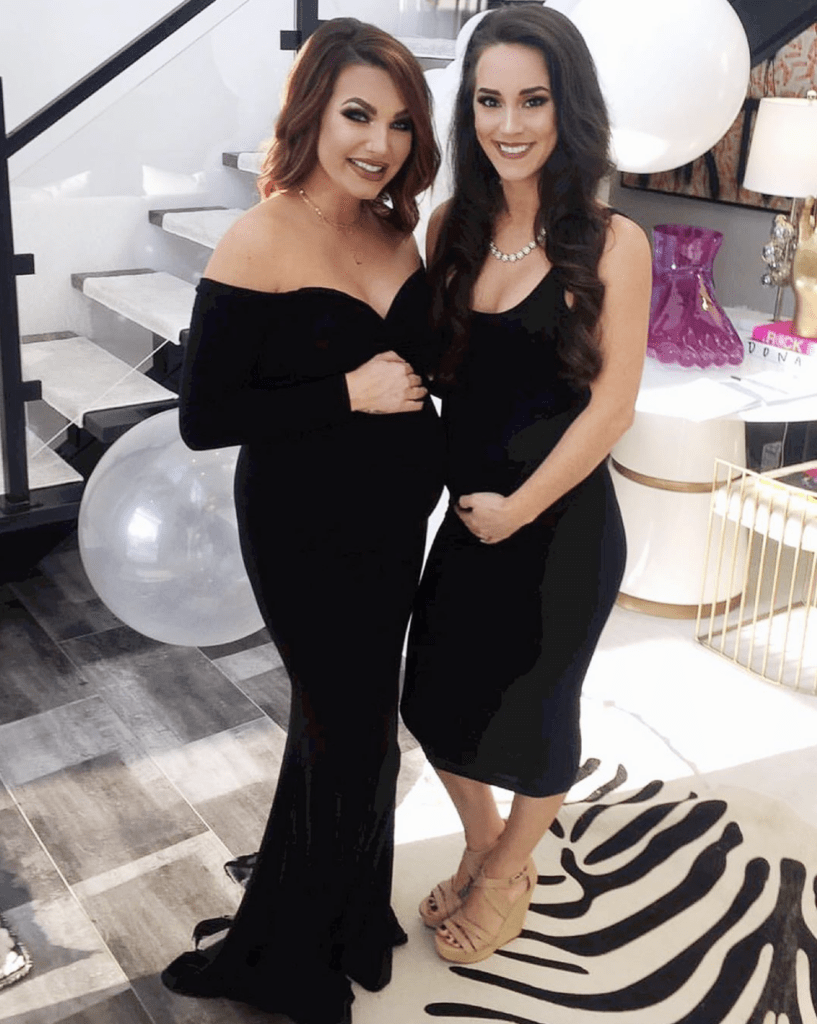 Need help with sizing and styling!? Sexy Mama Maternity is always here to help! Reach out on the chat window at the bottom right corner or shoot us an email at orders@sexymamamaternity.com.