Your baby shower is such a memorable occasion with picture taking coming from every direction. Deciding what to wear to your baby shower is no laughing matter, but Sexy Mama Maternity is here to help you pick the perfect casual baby shower outfit! While some mamas opt for a gown, others would rather take a slightly more casual approach. Keep on reading for Sexy Mama Maternity's tips on picking an outfit that is perfectly you, both beautiful and comfortable on your special day. (Mama Chelsea Bosak)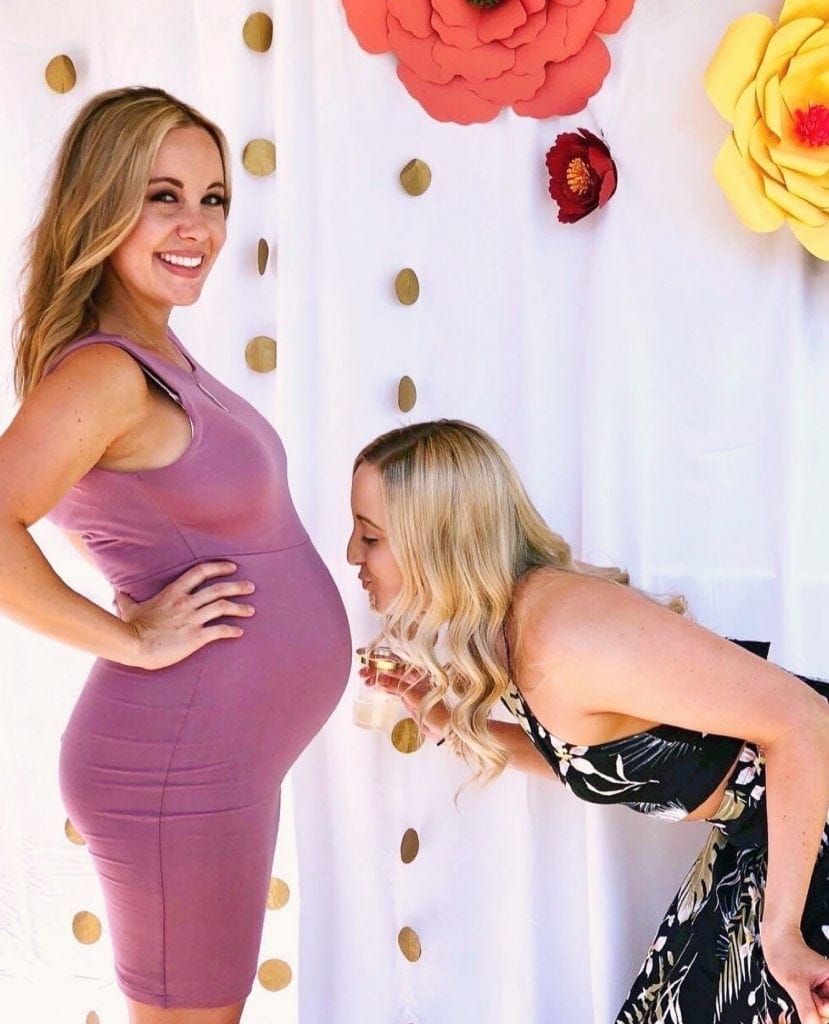 Sleeves or No Sleeves?
Whether you're planning an outside BBQ baby shower or a low-key brunch inside, we have plenty of sleeve options for you! If you're looking for simple beauty, a Mama Midi Dress with Ruffle Sleeves  (pictured below) might be the ticket! The sleeves are flowy, giving your arms room to breath, and it hugs all of your curves with out being uncomfortable (and also comes in 6 other sleeve variations, you're welcome!). Our Sleeveless Reversible Cowl Dress (pictured above) is another great option, and you really can't go wrong with something that's reversible – its two dresses in one! We know that most mama's run hot (it kind of comes with the territory) but for those that don't, our Off the Shoulder Midi Dress with Sleeves and Mama Mini Dress with Long Sleeves are perfect! (Shannon Hill)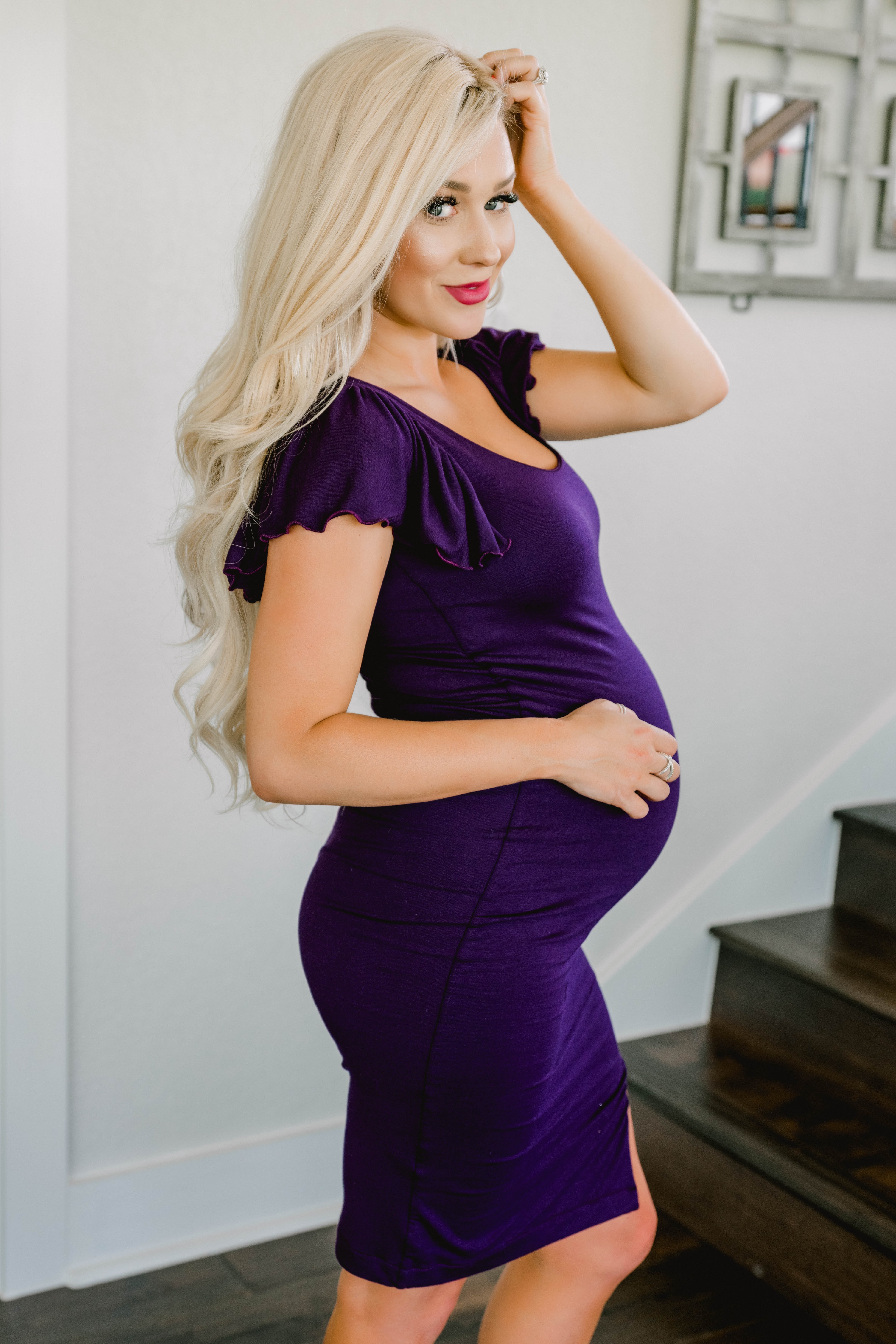 Baby Shower Themes:
Dressing to your theme is nothing new to us at Sexy Mama Maternity. The theme of your baby shower can play a huge role on your wardrobe selection. If your shower is centered around the gender of your baby, you'll want to pick one of our stunning blues or pinks. Our most popular blue is Robin's Egg, pictured in the Off the Shoulder Midi Dress. We also have Sky Blue and Denim Blue, as well as a classic Navy! When it comes to team pink, we have 4 options there as well  – Blush Pink (pictured below), Mauve, Fuchsia, and Magenta. All are gorgeous options that will keep you glowing during your whole baby shower!
(Team Pink – Richelle Hedlund, Team Blue – Carly Pinchin)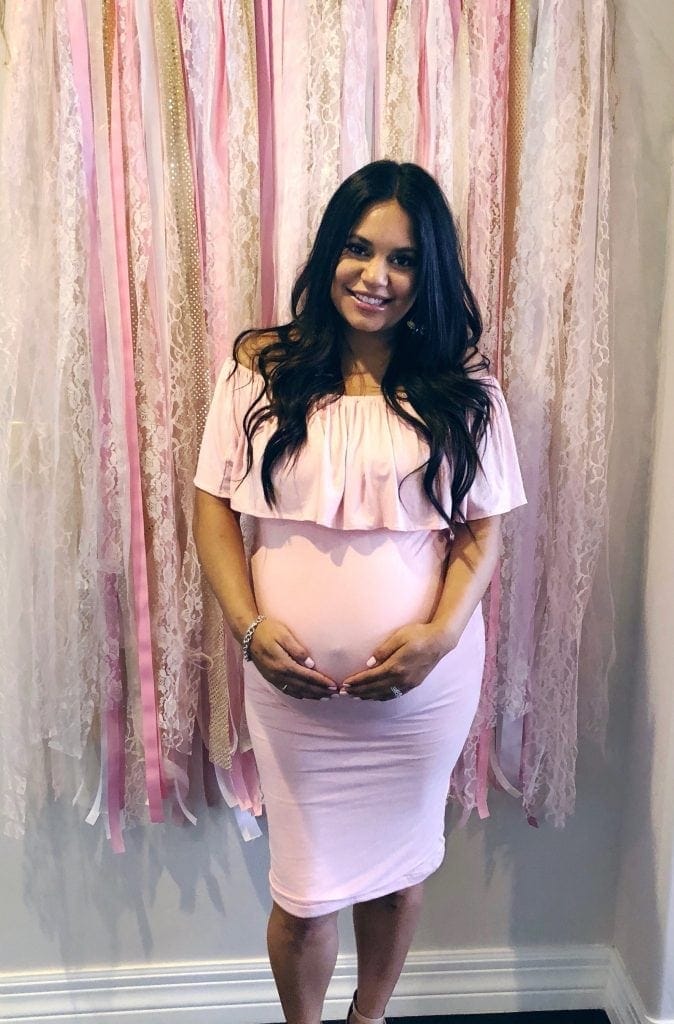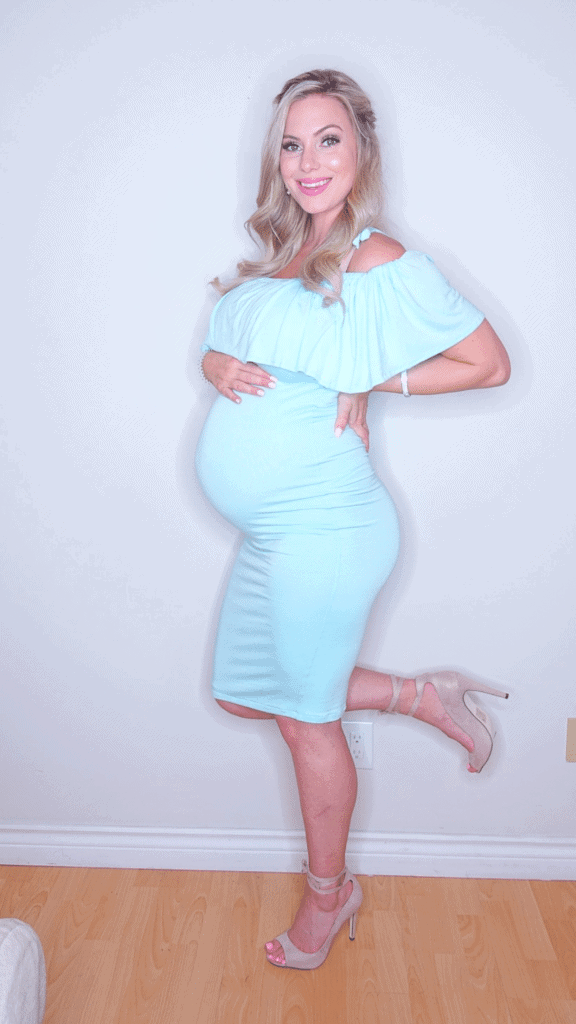 Taking a tropical spin on your baby shower? Our Growing a Pineapple Tank could not be more perfect! Pair it with a pair of Cool Mom Cut-Off Shorts or a pair of 3/4 Cutoff, Full Fun Jeans. And hey, did you know your baby is the size of a pineapple around 33 weeks pregnant! Too fun! (Mama Carla Maria in her Pineapple Top.)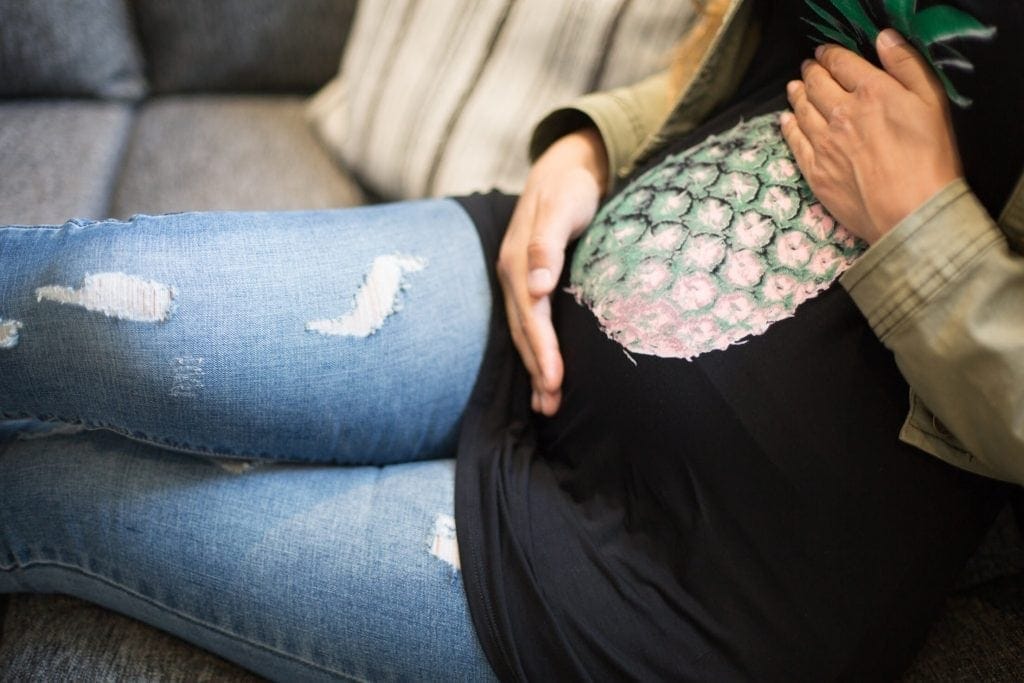 Another popular theme is a baby shower BBQ! If that's what you're going with, a dress might not be the most ideal for you. Don't worry we still got you mama's covered. Pair one of our Colored Crop Belly Tops with White Shorts Bumperalls or Tie Side Bumperalls for the perfect, cute and casual look!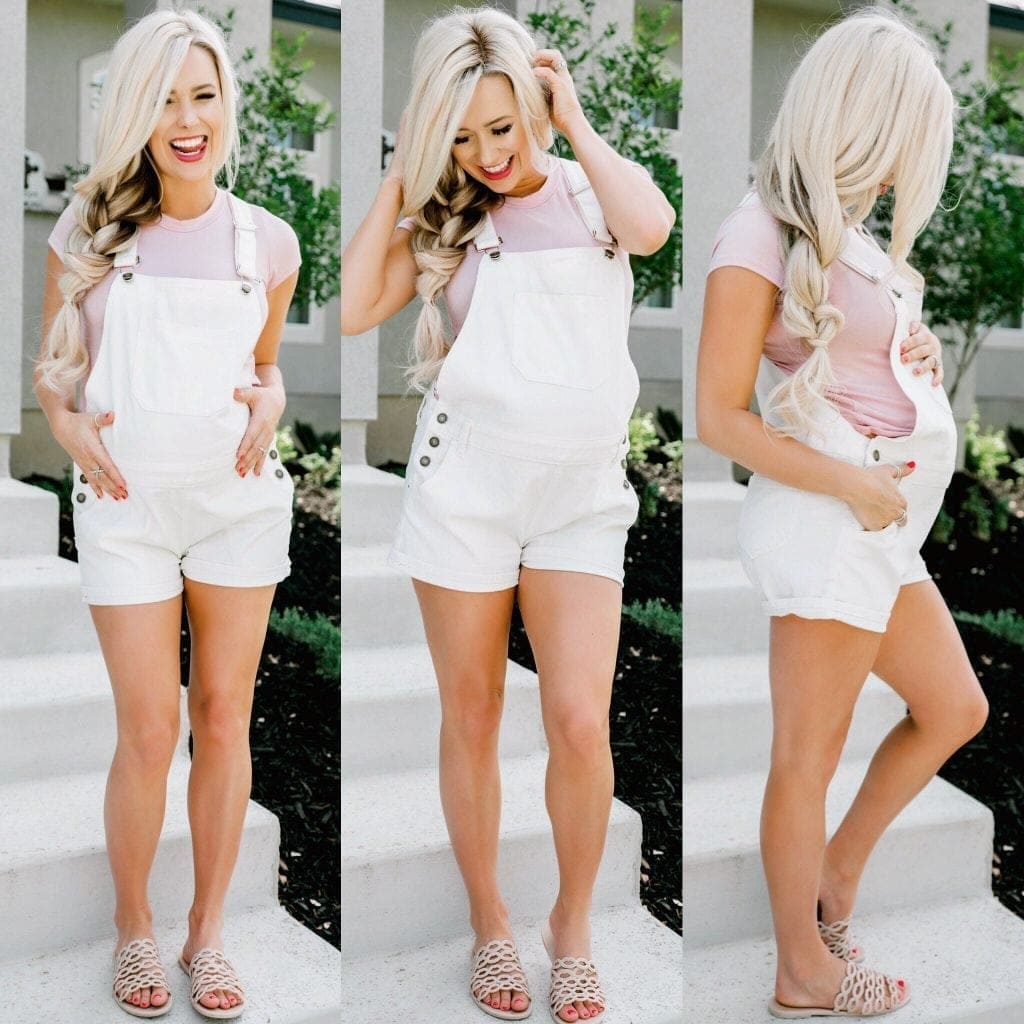 Picking out what to wear for your baby shower is not an easy decision but you really can't go wrong with any of the options at Sexy Mama Maternity! If you're still having a tough time narrowing it down, you can always talk to a stylist via chat or shoot us an email! And don't forget to send us your pics. We love to see our mamas glowing and getting pampered!