Leaves turning colors, weather getting cooler, and all the pumpkin spice your heart desires. That's right… it's Fall!! Here at Sexy Mama Maternity, we love Fall (I mean, what's not to love?!). Here are some of our favorite fall maternity dresses in the Sexy Mama lineup.
The Basic Ruched Dress with Long Sleeves was made to be in every mama's Fall wardrobe! You can't go wrong with the ruched sides, since they flatter every body type. Get it in Heather Grey for a more sporty look, or choose an elegant color like Burgundy to make it slightly more fancy!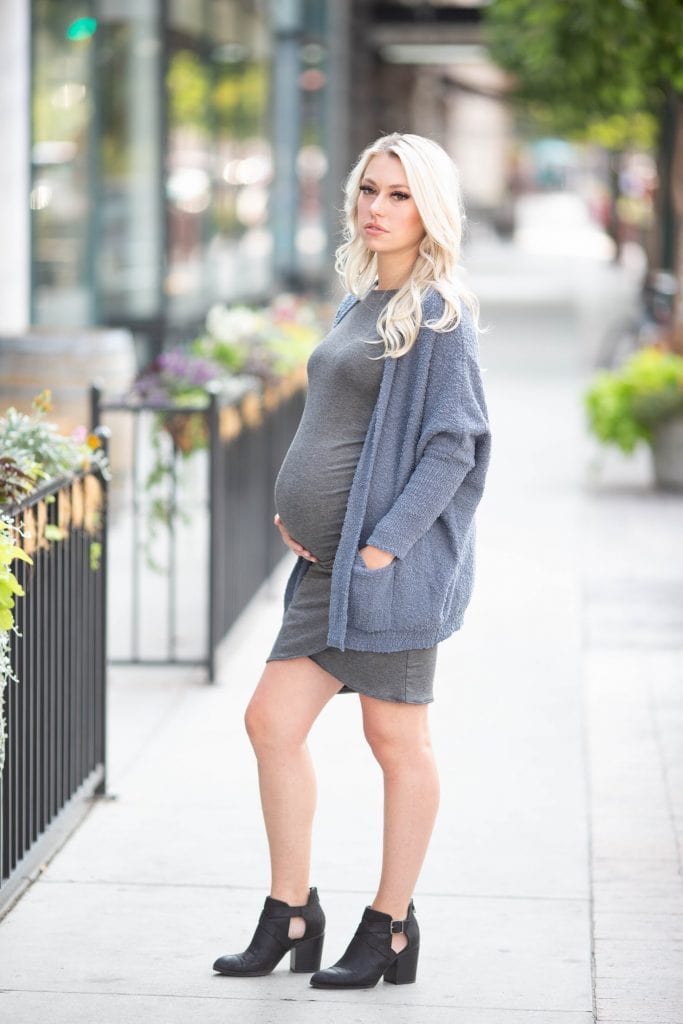 How could you not love bell sleeves?! They give you the ability to wear long sleeves without feeling too constricted, plus so much style! The Mini with Bell Sleeves Dress is super fun and cute for all mamas. It's the perfect layering basic or can be worn solo as a sexy day or night dress.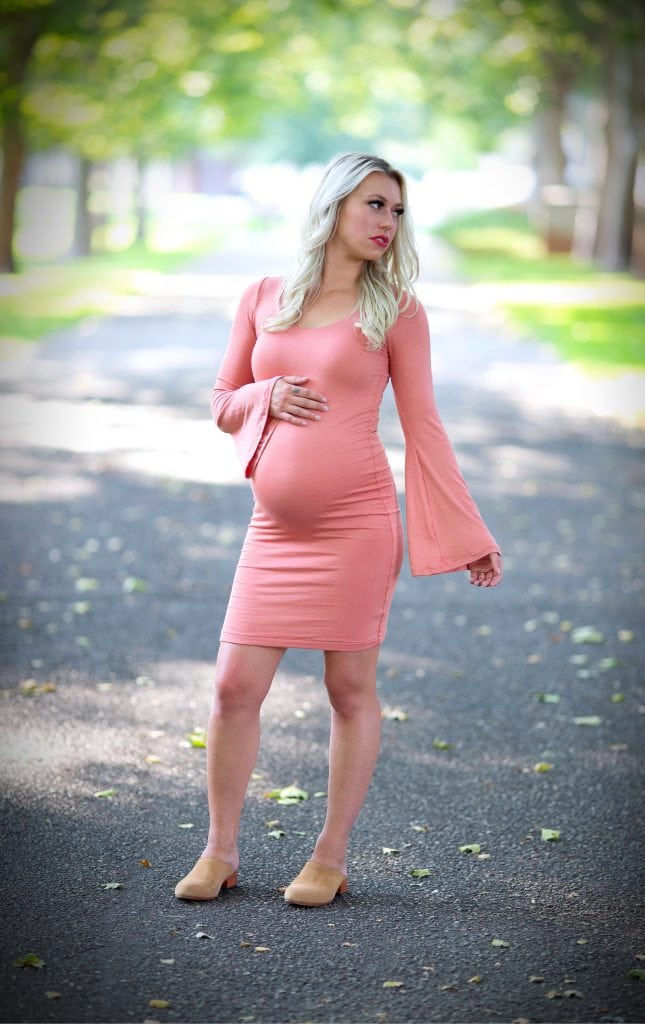 With the weather cooling down, how could you not want a turtleneck?! Lucky for you, we have the Mini Sleeveless Turtleneck Dress. It's the perfect Fall essential because you get the turtleneck but without the sleeves so you don't get too hot. This one's also great for layering, which makes for the perfect transitional piece.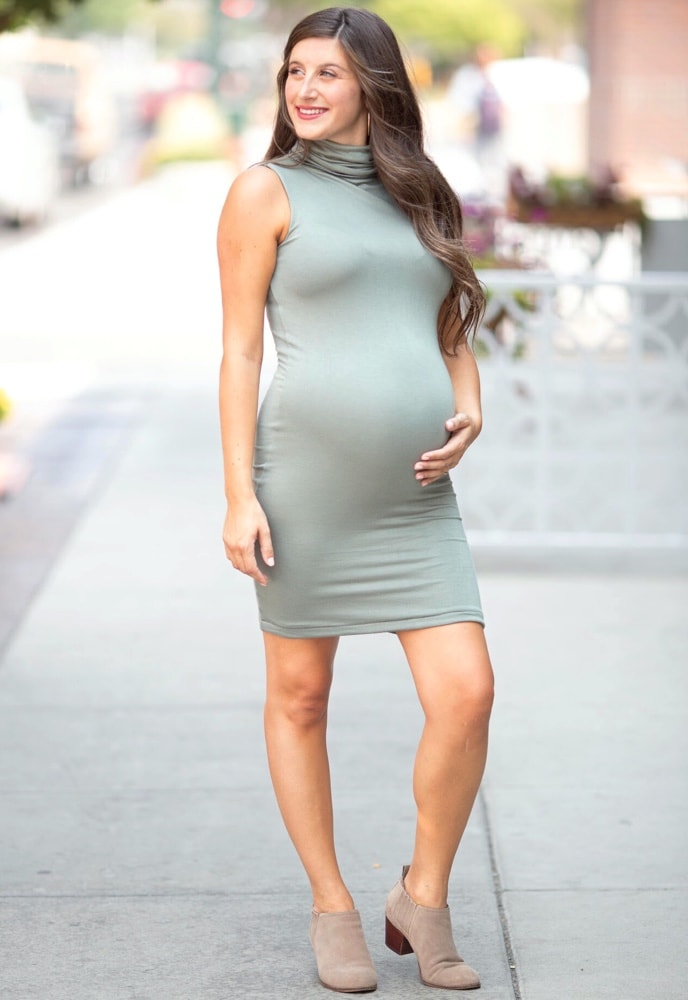 The Fold Over Ruched Dress with Long Sleeves is pure elegance and sophistication without having to compromise comfort! Romantic, Fall date night coming up? This is the dress for you! If you pick a color like Burgundy or Olive, this dress screams fall.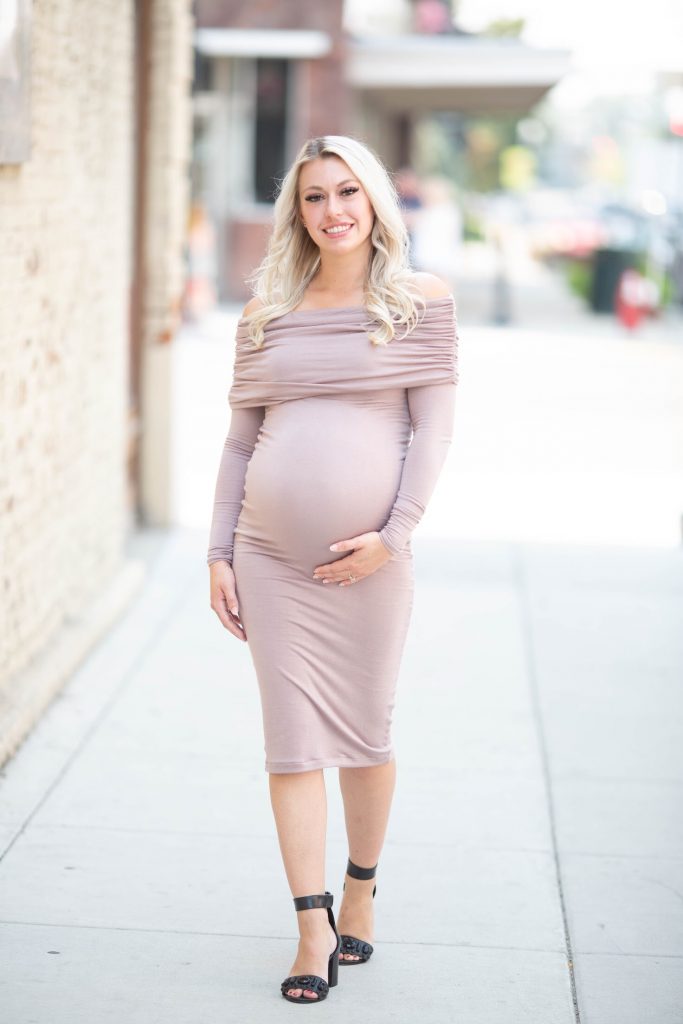 Need help picking the perfect fall maternity dress to fit your pregnancy style? As always, Sexy Mama Maternity is here to help! Chat with a stylist through the website or send us an email for assistance with sizing and styling. And don't forget to send us your pictures! We love seeing our mamas gorgeous and glowing!