Are you counting down the days until your little one arrives? Celebrate this special time with an in-studio maternity photoshoot! An in-studio photoshoot is the perfect option for mamas seeking a comfortable atmosphere that creates intimate and stunning photos. Sexy Mama Maternity has gathered our favorite in-studio maternity looks and tips, so you can have forever photos to remember this beautiful time.
One of the best parts of studio photoshoots, is the availability to wear whichever gown you want, regardless of rain or shine!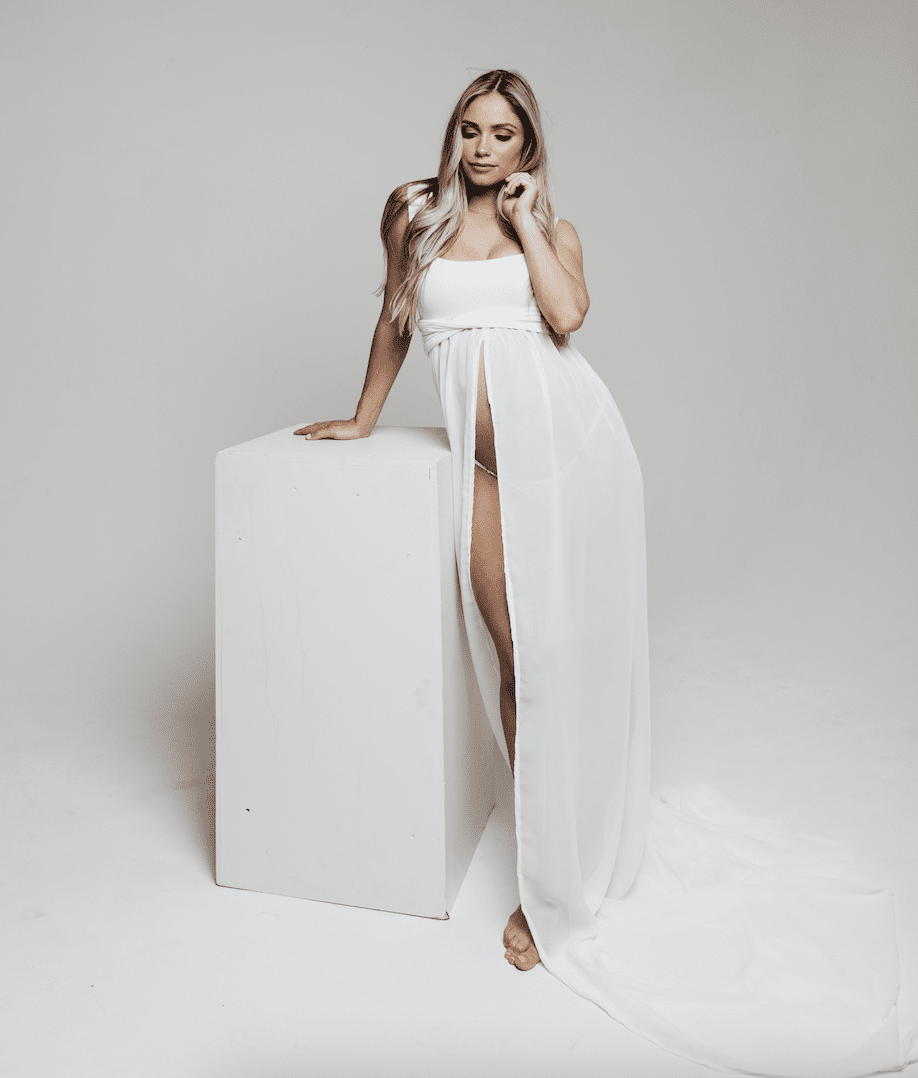 Intimate moments deserve an in-studio maternity photoshoot to remember forever. The delicate chiffon can be posed as you and your photographer want, to ensure a romantic look.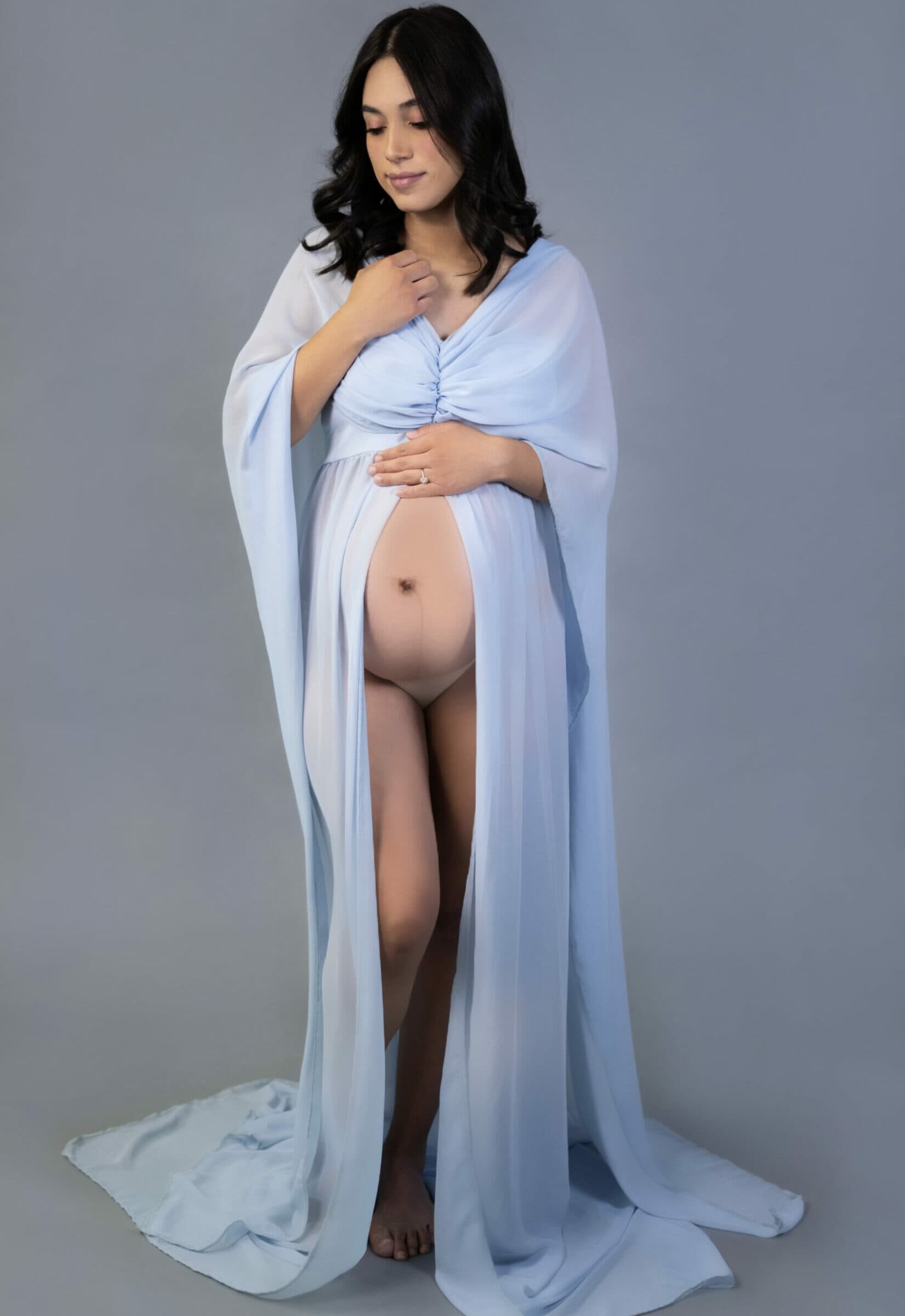 Simplicity of a clean backdrop draws all attention to your bump. A black turtleneck offers a flattering fit to show off your curves, while the slit adds the hint of sexiness!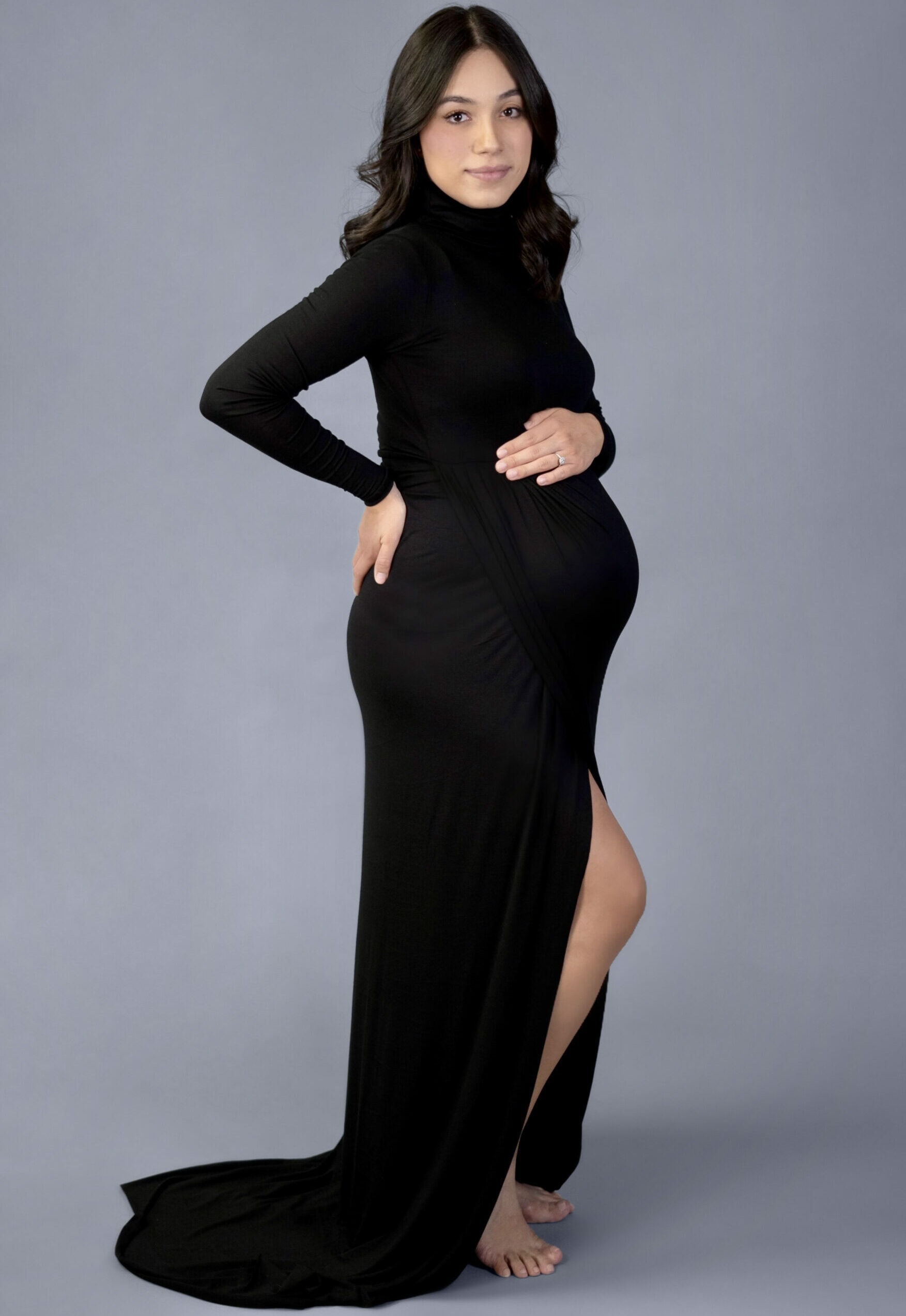 Fall and winter is calling this gown! But fear not, you can also wear this for an in studio shoot year round. Sheer chiffon sleeves and open slit add the perfect amount of delicate to this elegant style!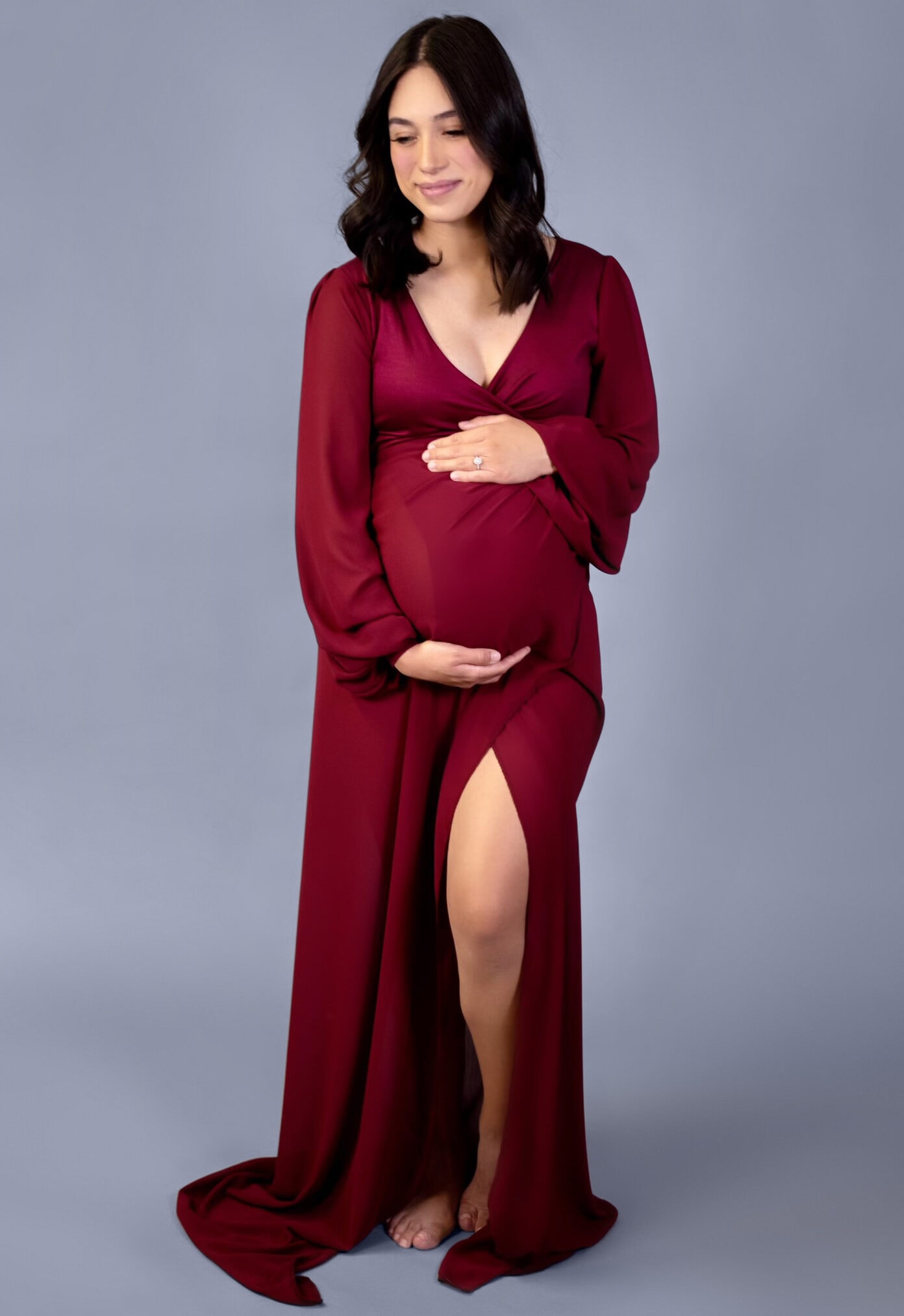 This is the gown of many looks! This is a gown with a jersey bodice and chiffon strips to drape and style as you choose!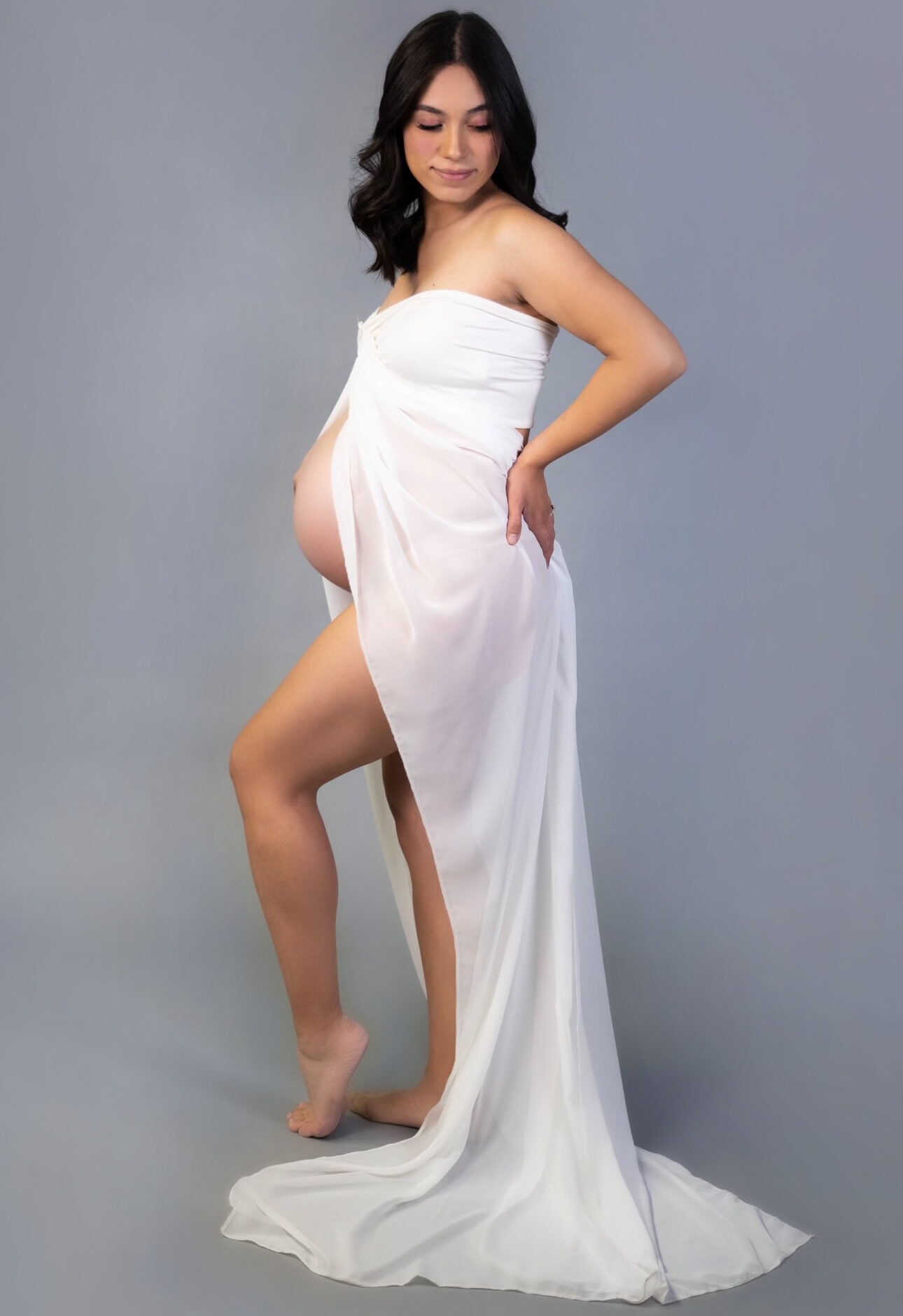 Need help picking out the perfect In Studio Maternity Looks? As always, Sexy Mama Maternity is here to help! Chat with a stylist through the website or send us an email for assistance with sizing and styling. And don't forget to send us pictures in your favorite looks! We love seeing our mamas gorgeous and glowing!