Congratulations to Mama @kate_braga for being our July 2021 "Share & Win" winner of the month! Her photoshoot was absolutely beautiful! The sweeping natural backdrop and gorgeous sunset is magical! It is safe to say we are totally obsessed with the look. We can't forget to also mention her Long-Sleeve Mock Neck Gown with Mini Train, in Black providing a stunning contrast against the scenic background!
Congrats on your bump, Mama! Sexy Mama Maternity sends our love and well wishes for the upcoming adventures of motherhood.
"I absolutely loved this dress! It was so comfortable and fit perfectly at 36 weeks pregnant. I really liked the double layer inside and that it ended by my ankle (I am 5,7"), as opposed to at my thigh, so you couldn't see it at all. It was the perfect dress and I love how it photographed!"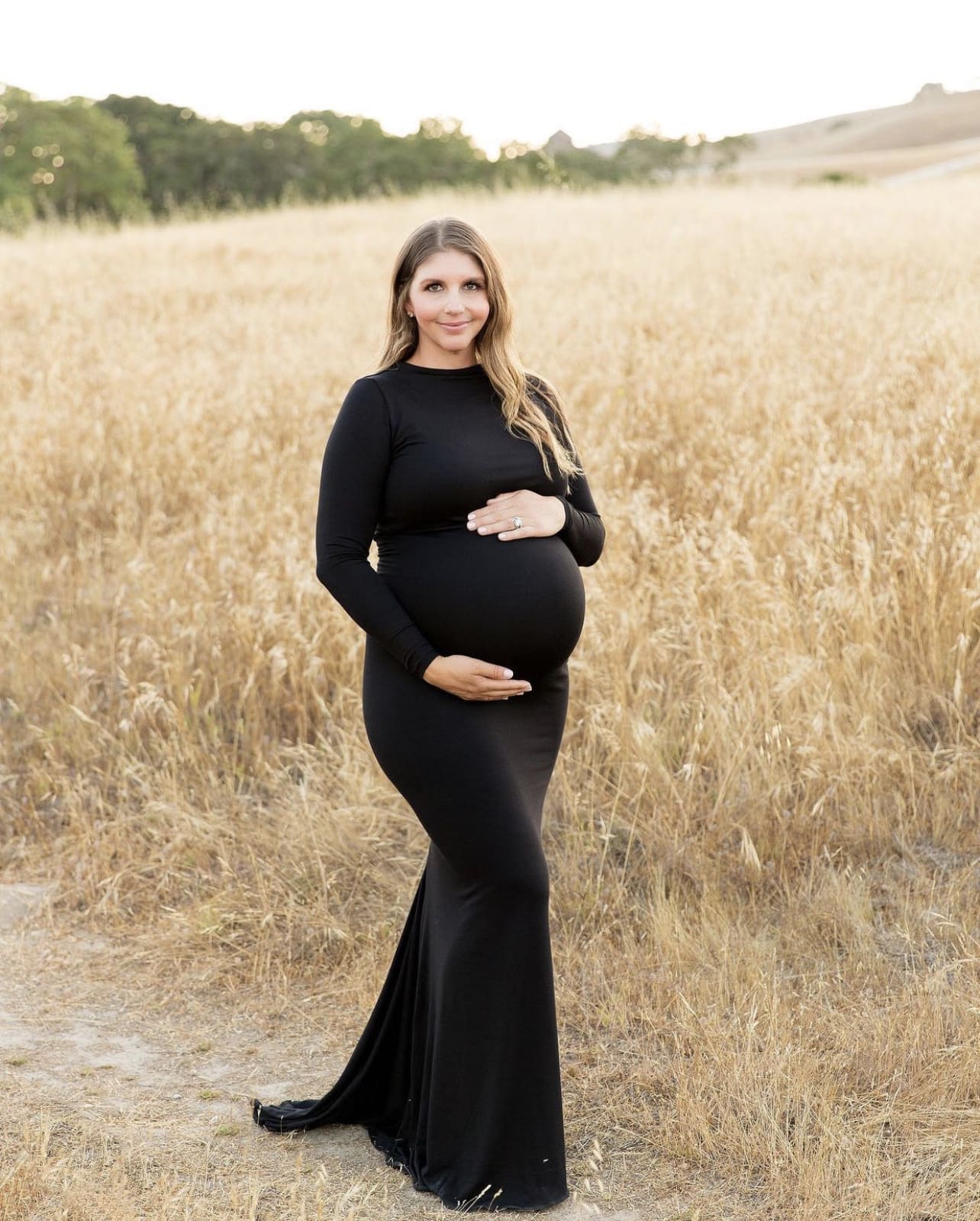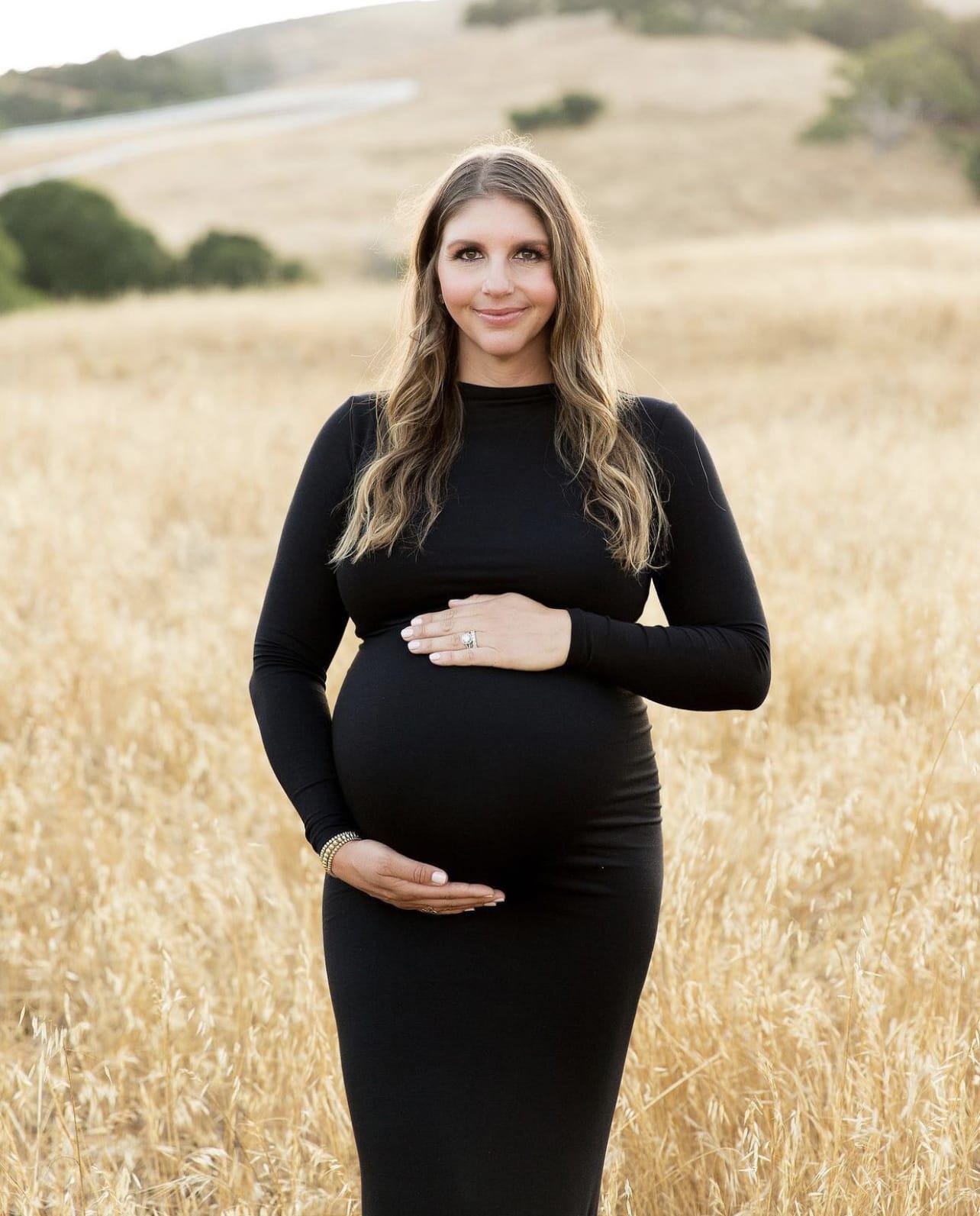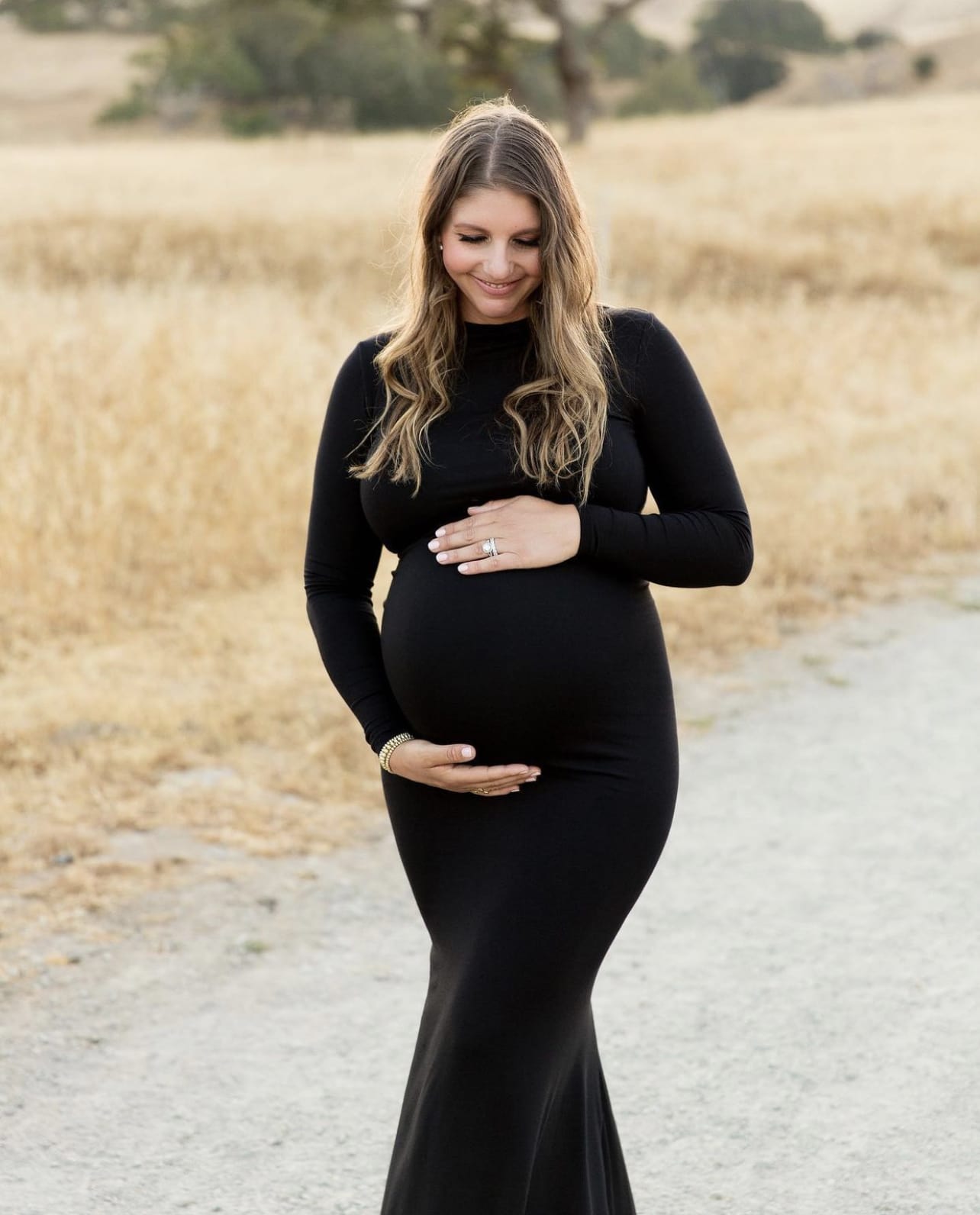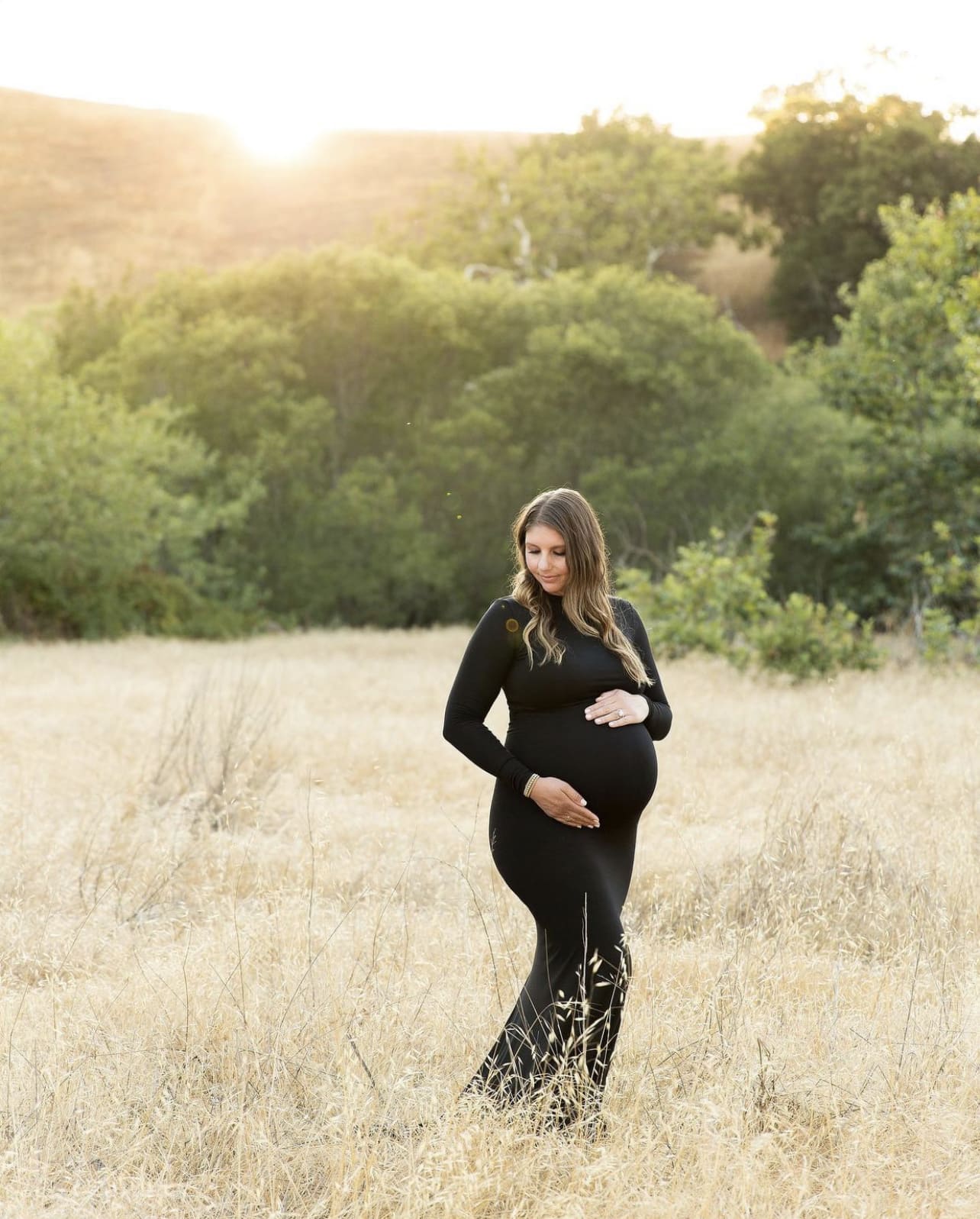 Congrats to our July 2021 Share & Win winner! Want to be the next Sexy Mama Maternity "Share and Win" winner of the month!? Make sure to submit your best photos to us! Winners will be featured on our Instagram on the last day of each month, but also will receive $50 in SMM cash! To enter, tag your pics as well as comments with @sexymamamaternity on your Instagram and email your Sexy Mama looks to media@sexymamamaternity.com. Make sure to include your Instagram handle and your number of weeks pregnant when emailing your pictures. Check out our Instagram stories, or here on our blog, on the last day of each month to see who the next lucky winner is.. it could be you!