Bell sleeves and baby bumps are on-trend and we predict they are here to stay. Luckily, Sexy Mama Maternity dresses are designed to fit throughout pregnancy and beyond, which means you score fun mix and max options for years to come. We will walk you through a few maternity bell sleeve dress options that are sure to flatter!
Mini Bell Sleeve Dress (The Fun Mama)
You're the fun mama and you know it. The Bell Sleeve Mini Dress is available in 37 colors, which makes it a go to for any occasion that calls for a specific shade. The beauty of the Bell Sleeve Mini is that it can transition through all four seasons and then go back around again. It is simple enough to be a basic, but fun enough to be a statement piece. Pairs perfectly with a sleeveless kimono or vest. Stands alone with the perfect pair of cowgirl boots or wedges! This maternity bell sleeve dress will be your mama fav in no time at all!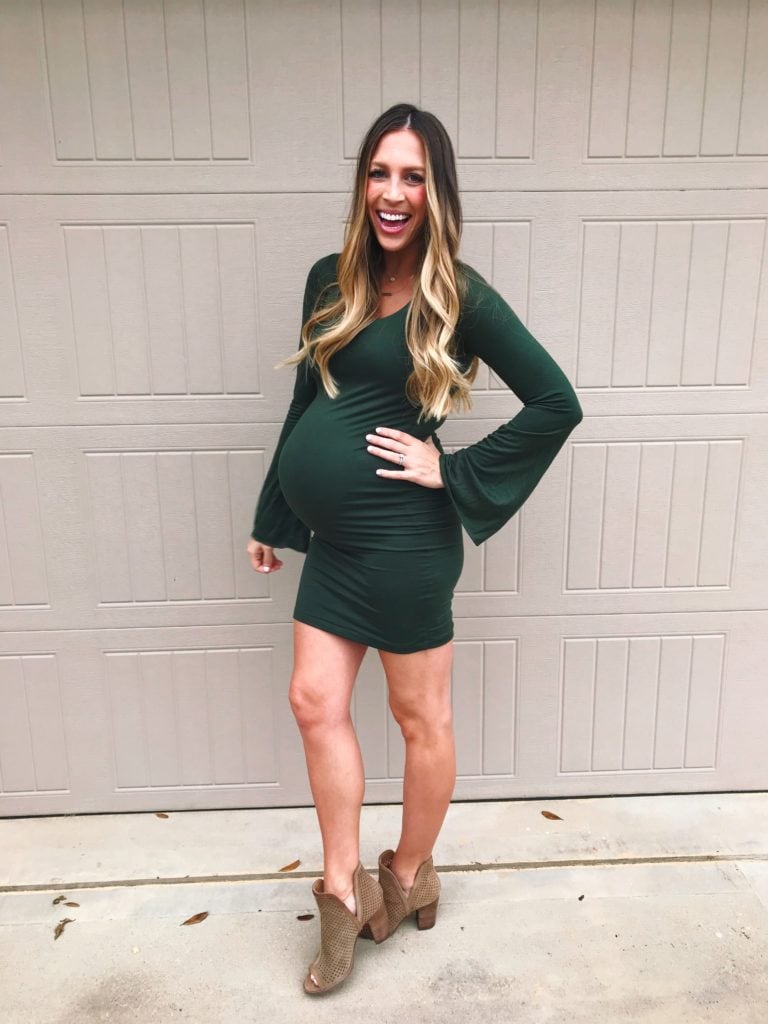 Boat Neck Bell Sleeve Dress (The Classic Mama)
Sophistication never looked so good. The Boat Neck Bell Sleeve Maternity Dress is perfect for the sophisticated mama who isn't interested in looking stuffy. Classy, but still fun. Our Boat Neck Bell Sleeve  is made of a premium stretch material, which means you get to enjoy all the benefits of a bodycon without losing an ounce of class.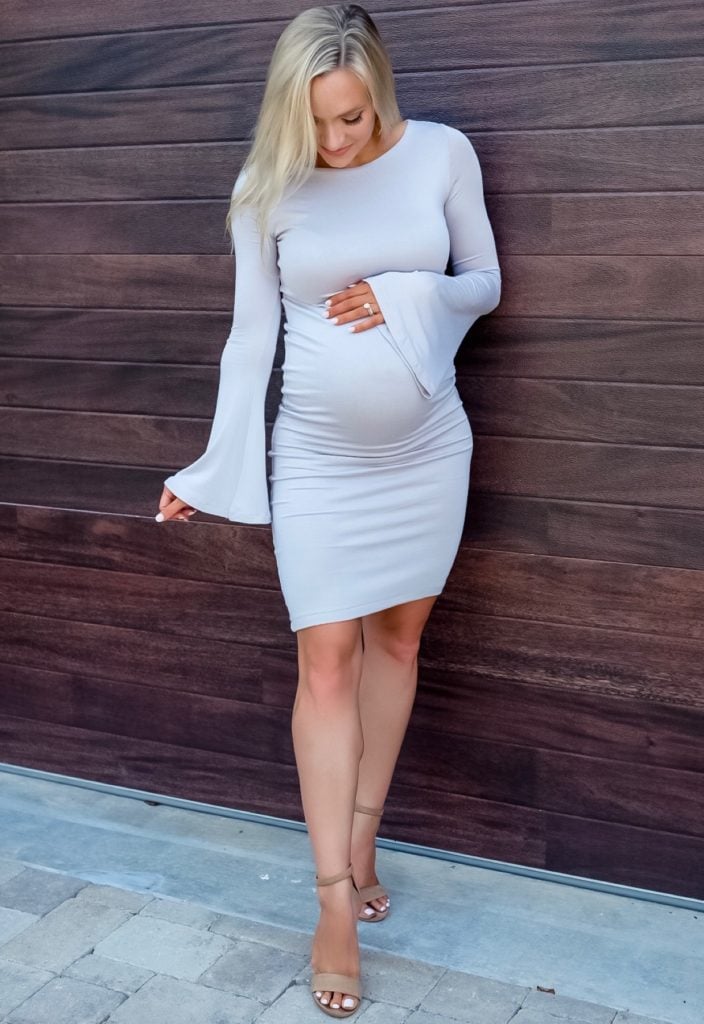 Ruched Front Mini Bell Sleeve Dress (The Sexy Mama)
We absolutely adore the ruched front addition to the bell sleeve family! It combines one of our best selling tops with the perfect fitting bell sleeves. This dress was made for the Sexy Mama! The ruched front is a flattering option for mamas with varying bust sizes.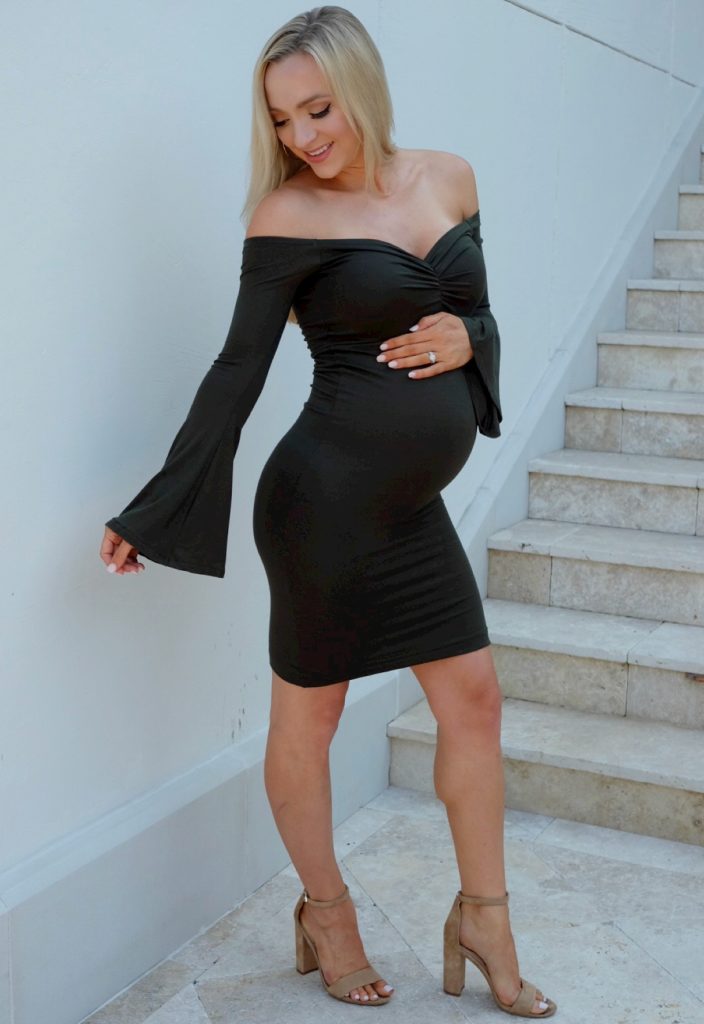 Off the Shoulder Mini Bell Sleeve Dress (The Trendy Mama)
Taking it off the shoulder! Mamas gotta keep it trendy too! This maternity bell sleeve is ideal for a casual baby shower or sprinkle. Available in every color of the rainbow with fast shipping options. The best part…This dress also has date night written all over it. Take this dress from day to night. Go ahead and have seconds because with all this stretch it will be as comfy when you put it on as when you take it off.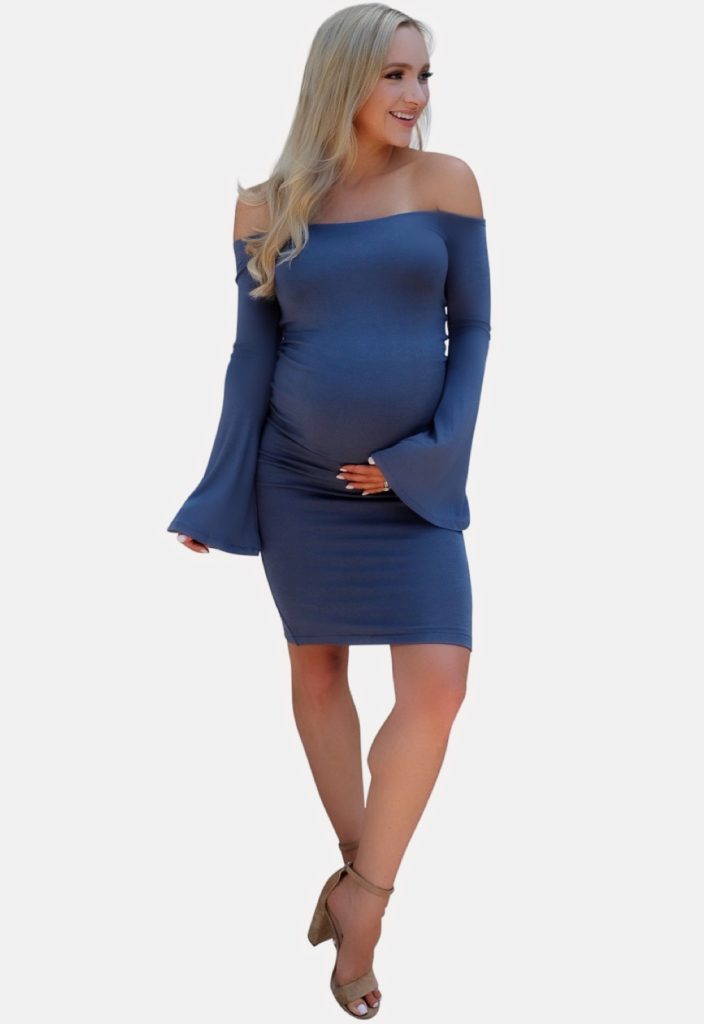 Need help with sizing and styling!? Sexy Mama Maternity is always here to help! Reach out on the chat window at the bottom right corner or shoot us an email at orders@sexymamamaternity.com.