Bye-bye mumu! Hello beautiful maternity bodycon dresses! Pregnancy is the most spectacular journey a woman's body experiences. It is a journey to celebrate and show off, not hide under baggy and unflattering clothes. Maternity bodycon dresses provide a sexy and feminine way to show off all stages of pregnancy. Here at Sexy Mama Maternity, we use premium stretch materials that keeps you comfy 24/7 while still letting you show off that beautiful bump! We hear all the time from our mamas that our dresses are "plenty thick and stretchier and more breathable than anything else" in their closet. You're welcome! We know you need to feel sexy and comfortable because we are moms ourselves.
It's no accident that we have a bunch of two-tone maternity bodycon dress styles available to our mamas. With the color change hitting just above your bump, it basically shrinks your waist in half! The Two-Tone Tank Dress is a simple and timeless option in this category. However if you're looking for something a little more summery try the Two-Tone Halter in mauve!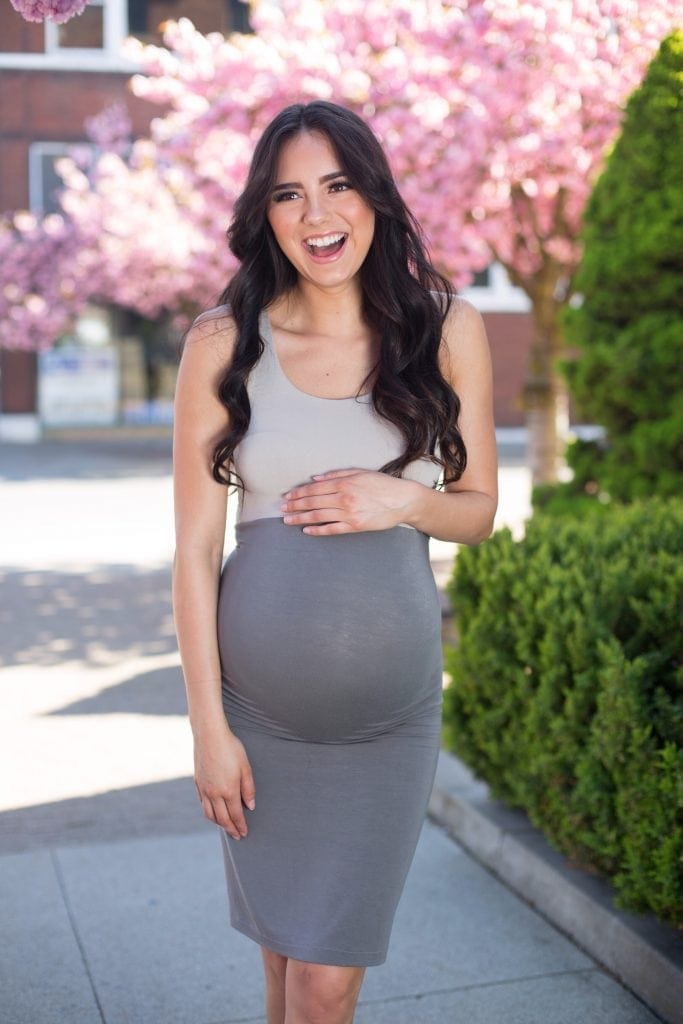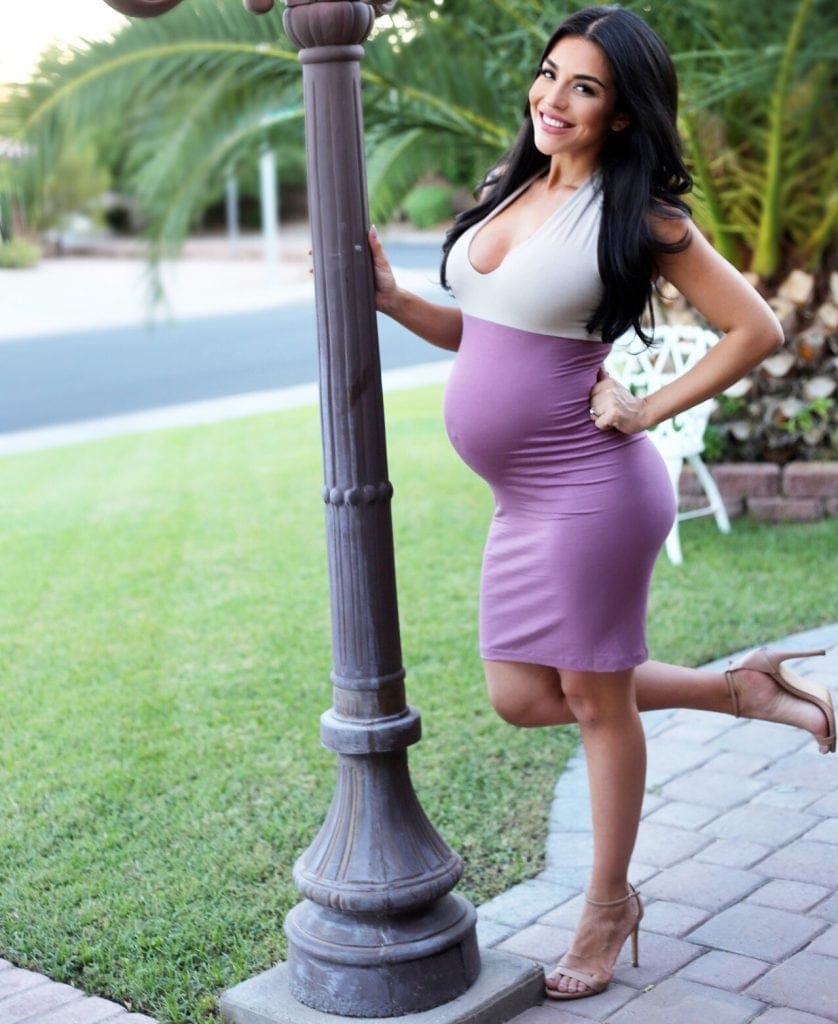 We have equally flattering options when it comes to solid color dresses. Our Sweetheart Mama Midi with Long Sleeves is one of our most popular options, especially for baby showers! You really can't go wrong with that stunning sweetheart neckline, and with three different sleeve options you don't have to let the season stop you. Check out the short-sleeve and sleeveless option as well! This dress looks drop dead gorgeous on every mama that wears it!
The Off the Shoulder Midi Dress is another choice you can't go wrong with! It has elastic sewn into the top and the sleeveless version sports the cutest tie straps that allow you to wear it with or without a bra. (We know, sometimes a bra is a necessity when preggo!) Fun fact! – This dress is perfect for nursing. Our dresses are made to fit you during and after pregnancy, so the extra fabric around the bust gives you just the right amount of privacy for public feedings. (Pictured below the Off the Shoulder Midi and The Long-Sleeve Off the Shoulder Midi.)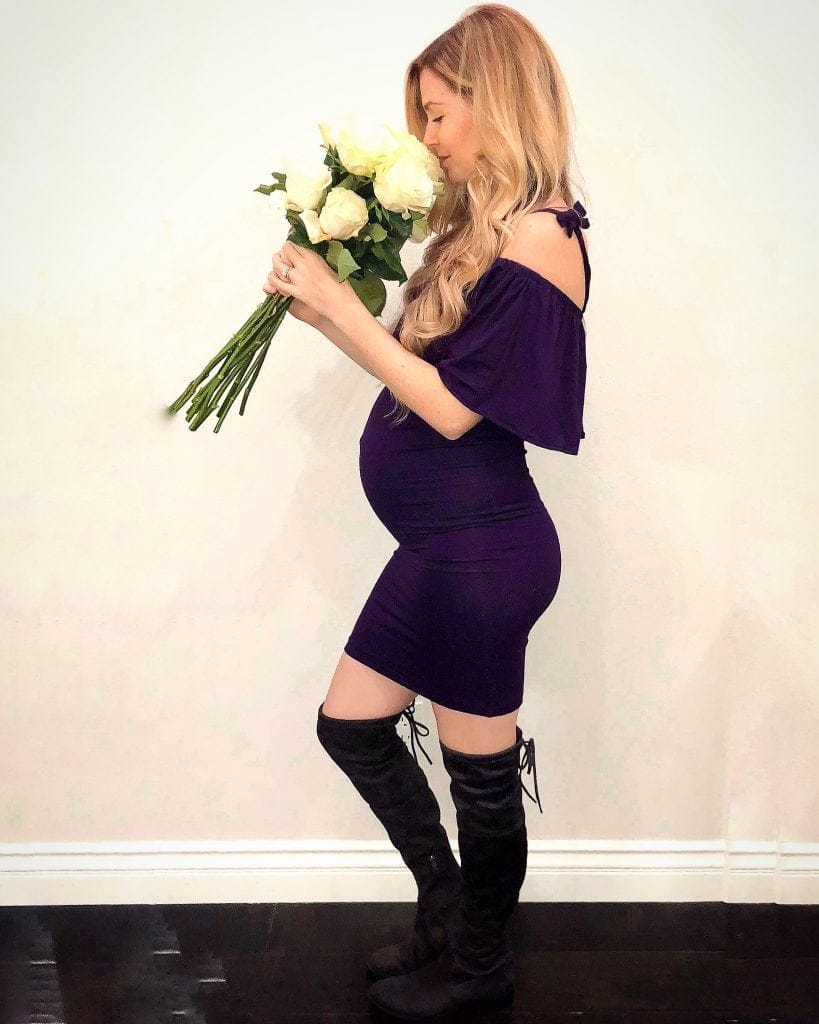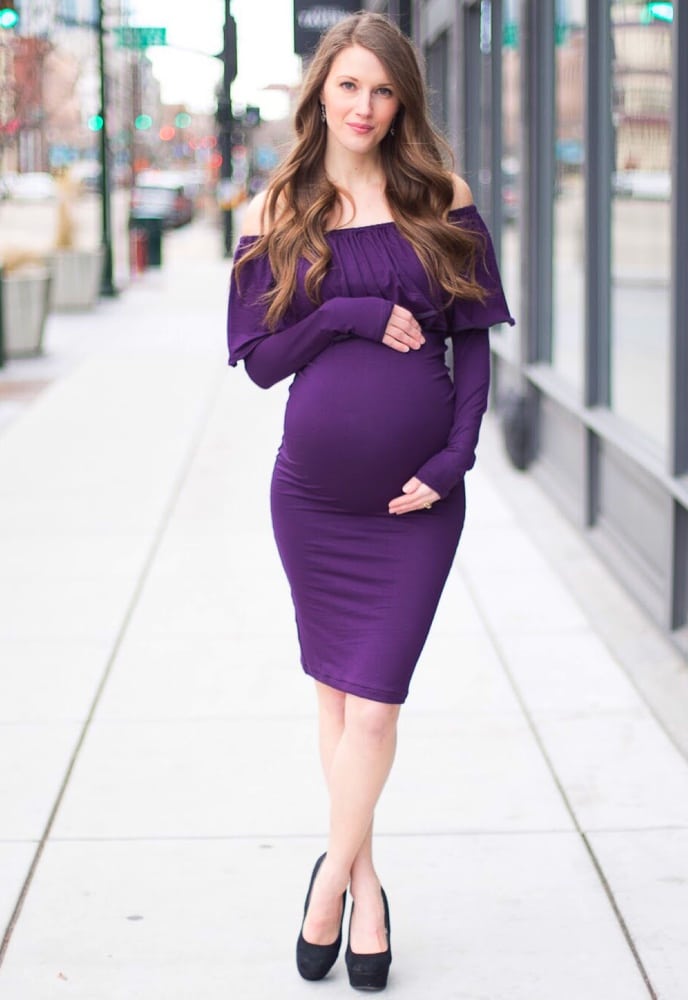 If you want to mix it up, give our Sleeveless Reversible Cowl a try. Sexy Mama Maternity has a reversible line, which means two dresses for the price of one! We bet that isn't a bodycon you've seen before! Another twist on the classic bodycon is our Mama Mini with Bell Sleeves. This has been a hit with our mamas for every-day-wear and casual baby showers.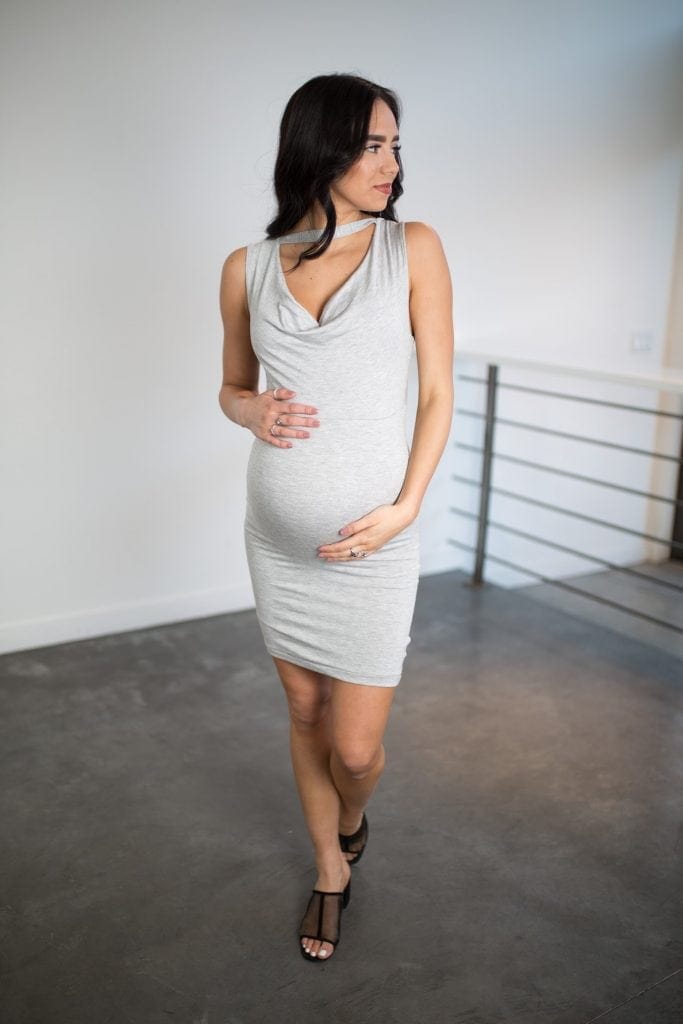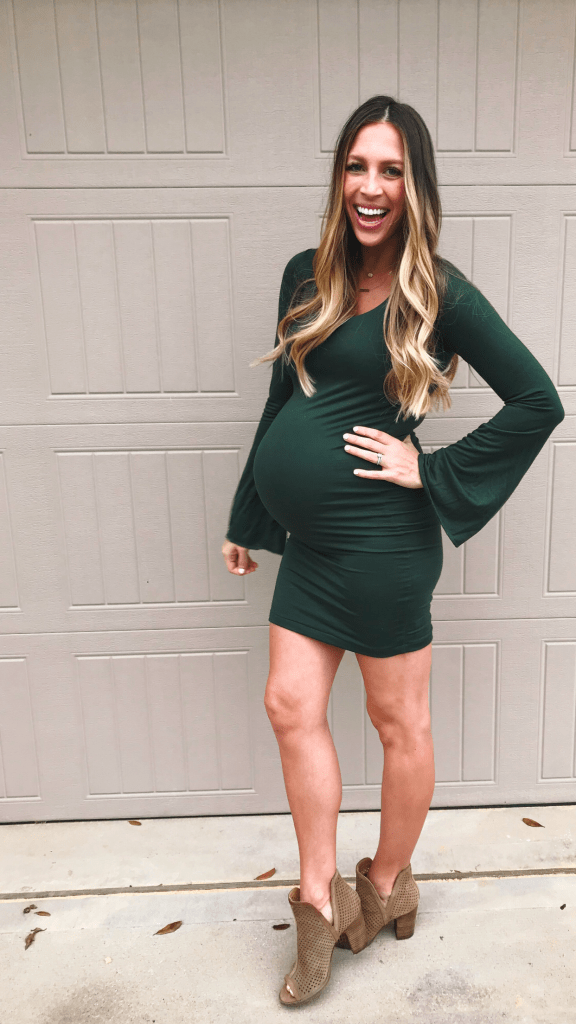 Last but not least is our Classic Mama Midi Dress! A classic bodycon that comes in 4 different sleeve styles and 16+ different colors which makes for endless combinations. This dress is truly an essential that every mama needs to have in her closet! For our shorter mamas or ones that prefer a little more leg, take a look at our Mama Mini Dress!(Pictured below Mama Midi and Mama Midi with Mini Sleeves)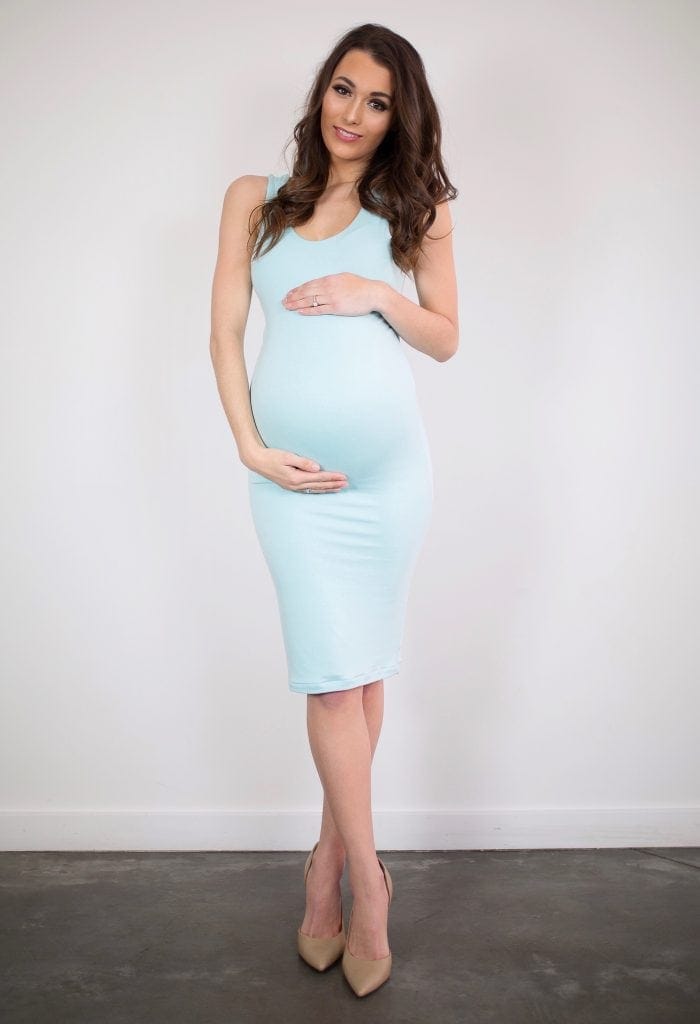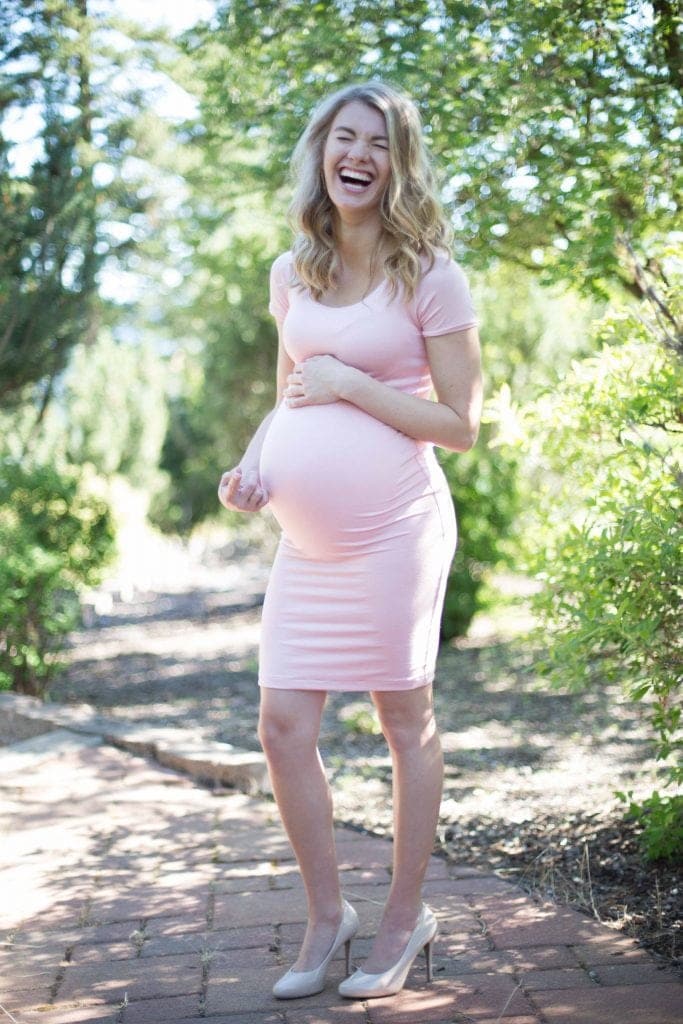 Not sure which color to choose or which style is the most flattering for your figure? Sexy Mama Maternity is here to help! Take a look at the dress section of the website and remember all of our bodycon maternity dresses come in endless colors! Chat with a stylist through the website or send us an email. And don't forget to send us your pictures! We love seeing our mamas gorgeous and glowing!