In today's blog, we will discuss why it is important to care where and how your maternity gown came to be. So, why should you care about your maternity gowns made in the USA? There are a wide range of benefits to buying domestically made maternity gowns, some to benefit you, some that benefit the world! Here at Sexy Mama Maternity, our gowns are US made from step one to arriving at your doorstep, so let's discuss the perks!
The selfish reasons:
As we are US based, we have a team of stylists, seamstresses, and real mamas to help with all of your sizing, styling and shopping needs! Not sure which of our 45+ colors would work best for you and your event? Our stylists are available to give suggestions!
As we make our gowns in our Idaho gown shop, we can offer free customizations to all gowns! As you may know, one size does not fit all. This is why we provide beautiful gowns for all mamas to be, regardless of size or height. Tall and short mamas rejoice!
As we ship domestically, we offer shipping methods that are quick and reasonable, including free shipping on all US orders! You do not have to worry about long international shipping times when shopping domestically.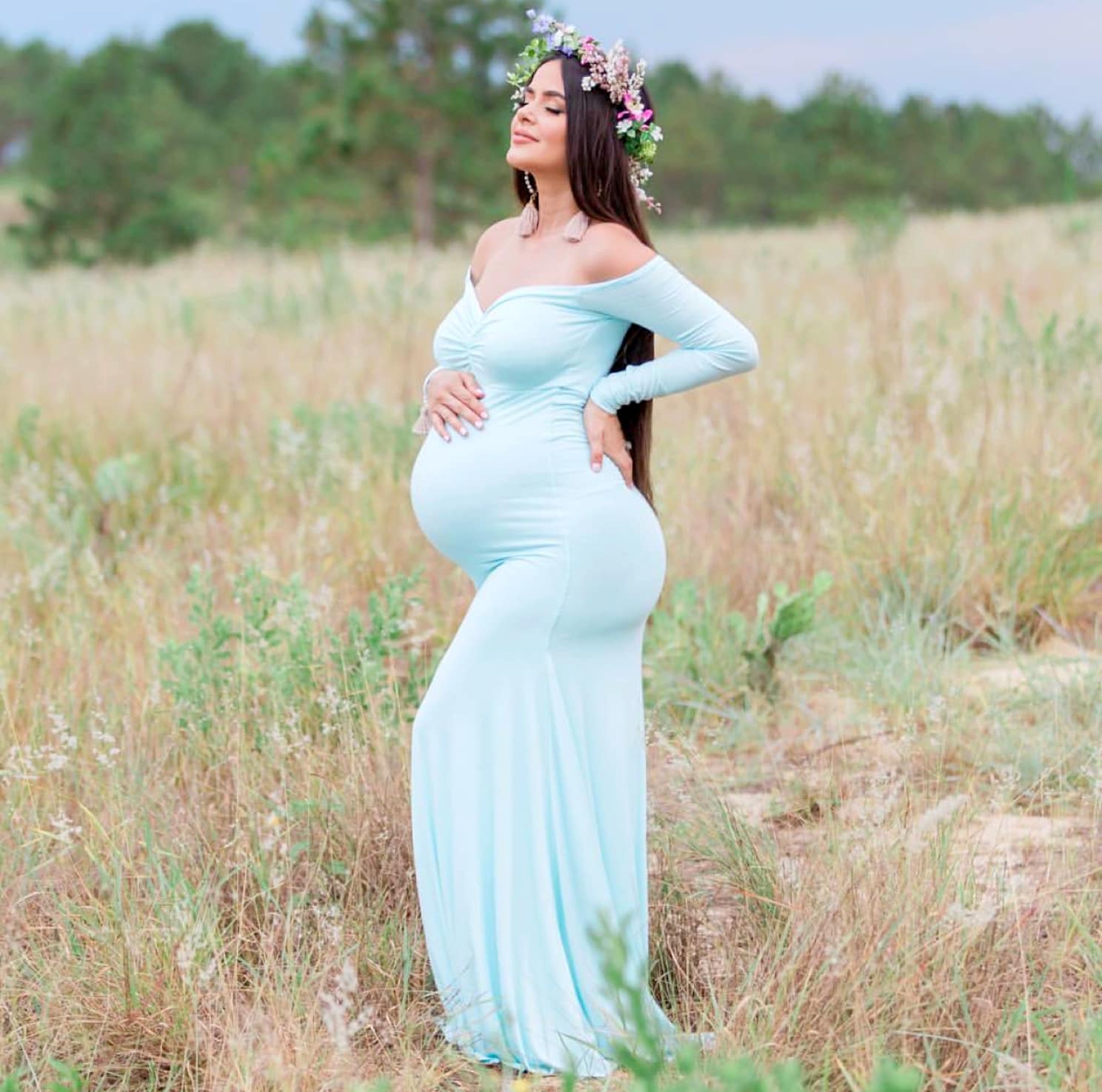 The worldly reasons:
As SMM manufactures in a US facility, we are held to a higher production standard. Unlike other companies, our gowns are ethically handmade in a US based work environment. No sweat shop here!
Our team is also made entirely of women from customer service, to our seamstresses, and our production team. Every gown purchased supports these bad-ass mamas, a win-win in our books!
Purchasing maternity gowns made in the USA not only gives you a stunning gown for maternity photos or your baby shower, it also provides jobs for US women. Buying gowns made in the US also prevents you from buying a gown that was created in unethical conditions.