Stay on-trend and get a little wild with the latest maternity leopard print styles! Here at Sexy Mama, we have lots of cute options for mamas who want a little, or a lot of this classic pattern. From crops and skirts, to kimonos or dresses, we've got you covered for your leopard print fix. Get ready to go wild with bump styles that are both comfy and cute! Whether you want a staple piece for everyday, or a dress for your baby shower, you can find something for a variety of occasions!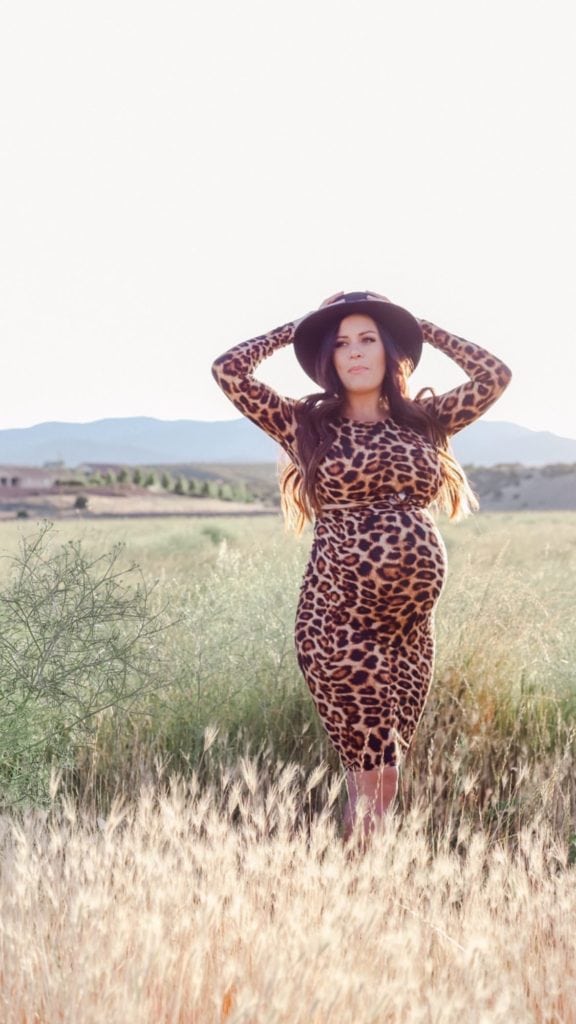 Pictured here is our Leopard Skirt-Crop Combo, a long sleeve crop top with a bump hugging midi skirt! This is an easy outfit for a seasonal maternity photoshoot, like pictured above, or a fun night out. These pieces can be worn separately and will transition perfectly into motherhood beyond a bump.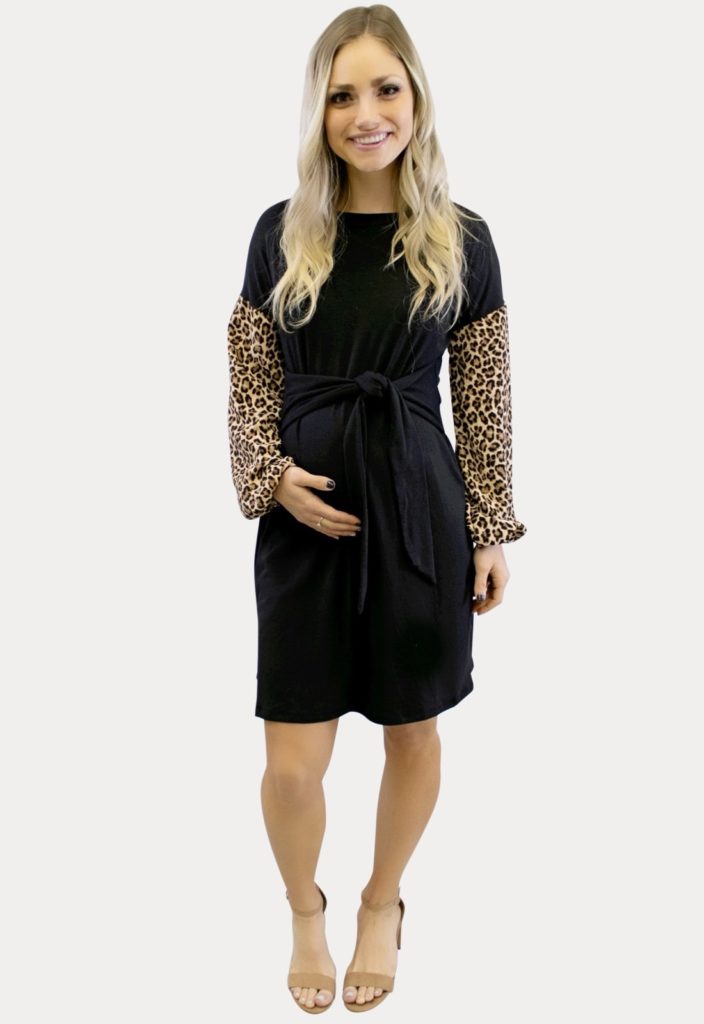 Our Black Tie Front Maternity Dress with Leopard Sleeves adds a fun, patterned twist to our classic tie front style. The tie front makes it easy to show off your mama curves, just to your liking!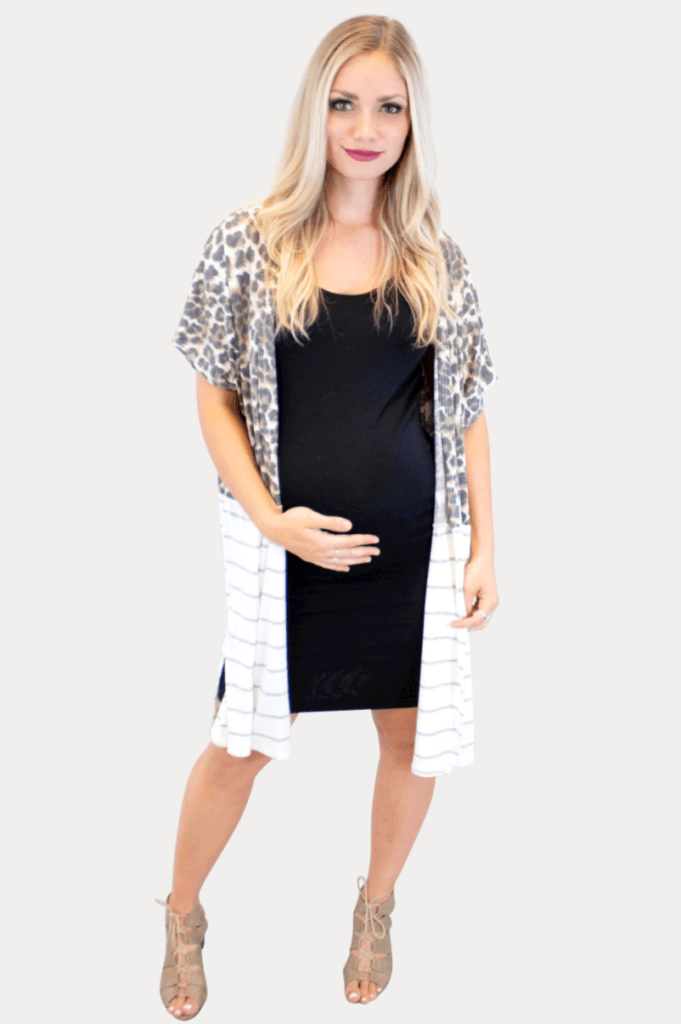 With Sexy Mama, you can be comfortable and fashionable! The Leopard and Stripe Colorblock Maternity Kimono with our Thin Strap Midi Maternity Dress is an unbeatable combination. Both pieces are perfect throughout pregnancy and beyond! So take our maternity leopard print styles right into postpartum!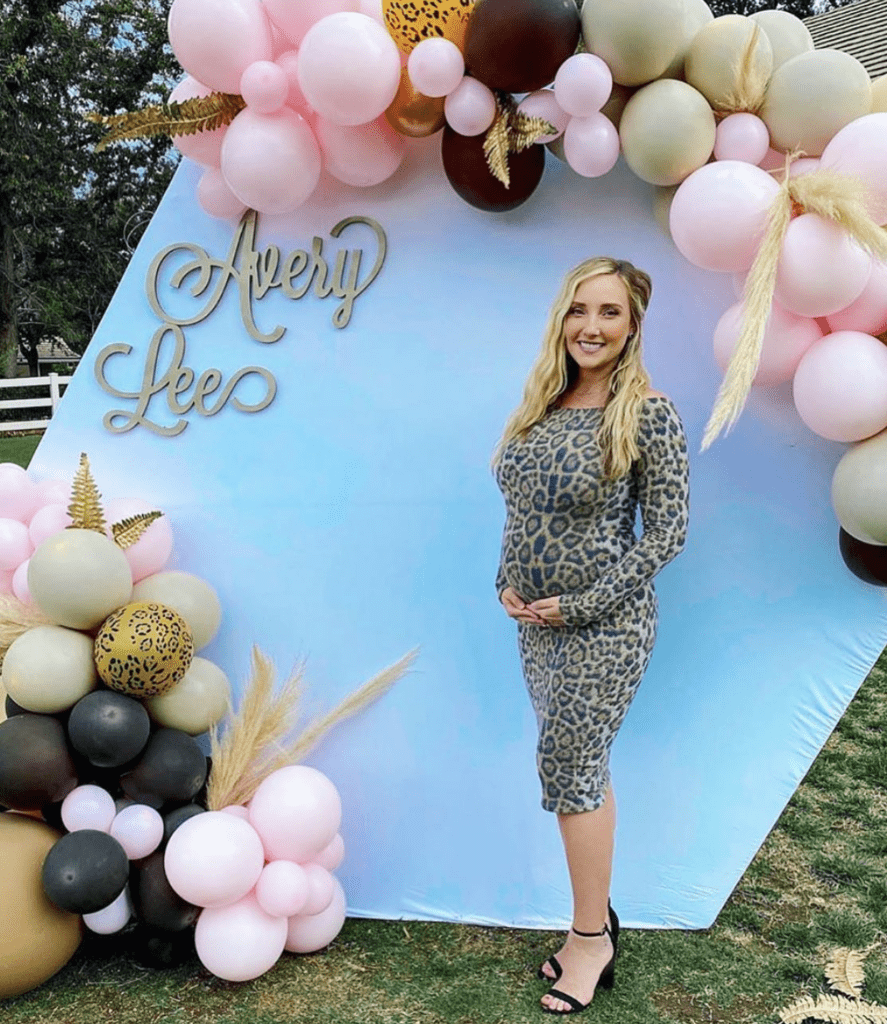 If you're looking for an extra comfy dress, that still looks fabulous, look no further! The Off the Shoulder Leopard Midi Maternity Dress with Long Sleeves is exactly what you need, the perfect combo of soft, comfy and stylish.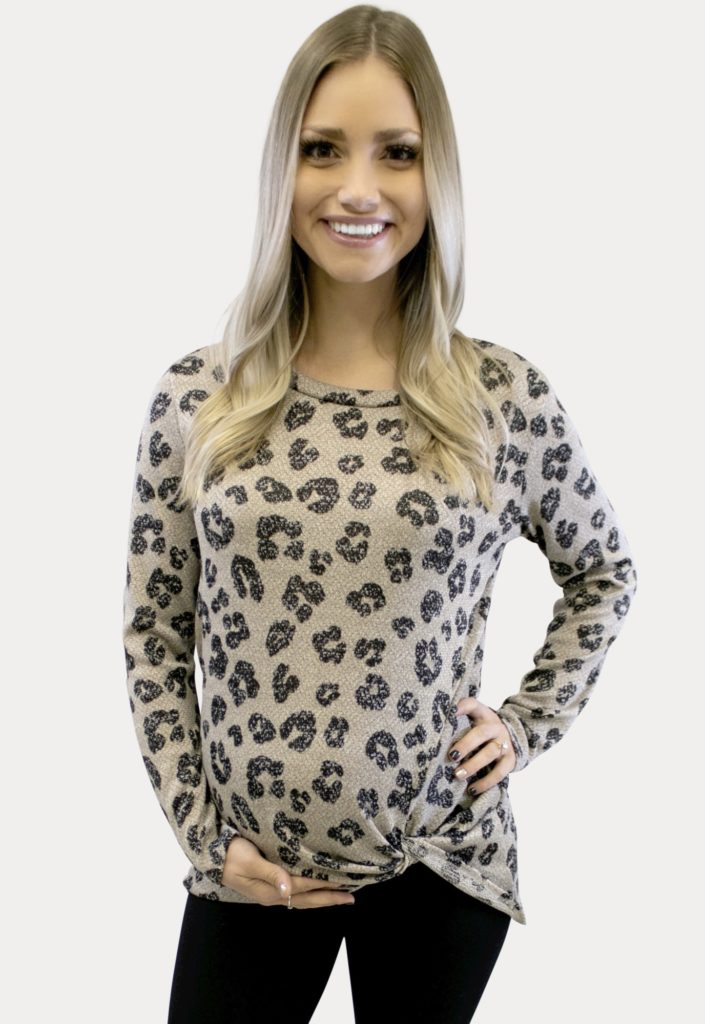 The Twist Front Leopard Maternity Top pairs perfectly with our Mama's Got Back Jeans in Black for a casual Fall outfit, thats effortlessly cute. Not to mention, the twist front is perfect for flattering any body type!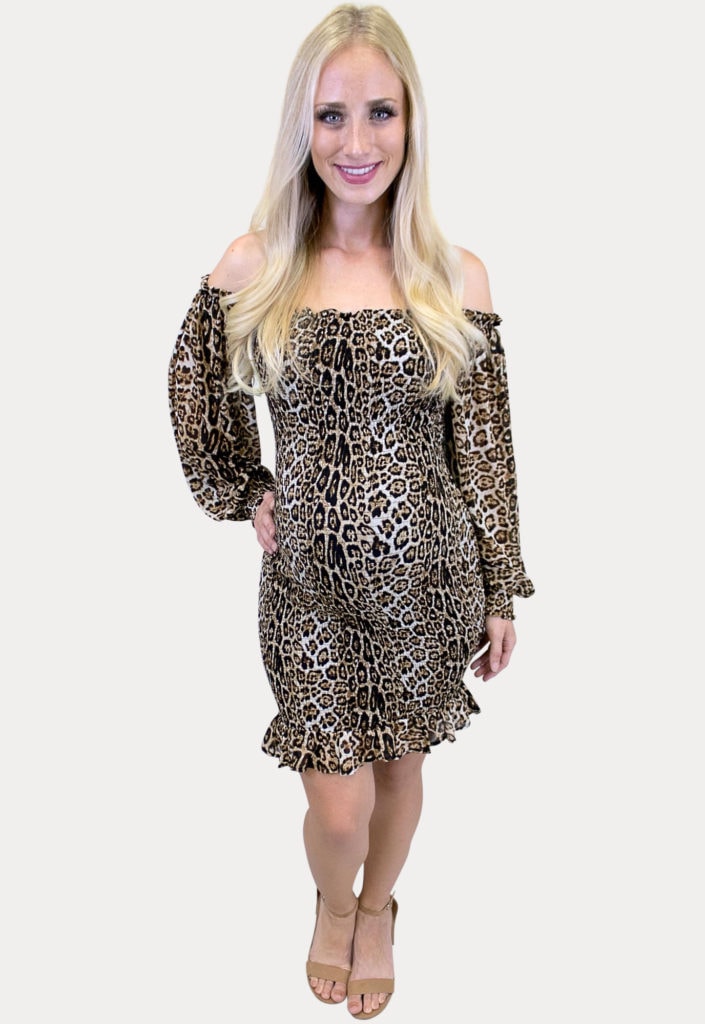 Spice up your wardrobe with this Off the Shoulder Smocked Leopard Midi Maternity Dress. You'll turn heads in all the right ways when you wear this out! Adorable, plenty of stretch and a thick ribbing sure to flatter.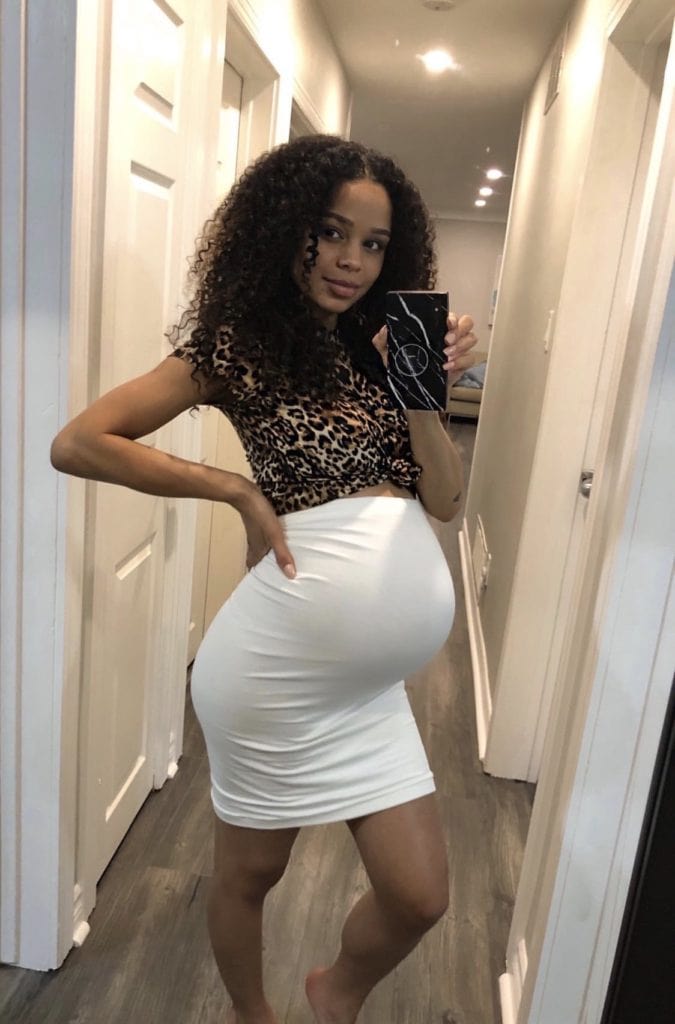 Our Leopard Crop-Skirt Combo is perfect to dress up or down, for almost any outing. You have a choice of 5 different skirt colors in this combo, but you can also get just the Leopard Maternity Crop Belly Top  and wear it with any of our denim bottoms! The perfect way to go wild with leopard print, and have different options to make your outift feel new each time.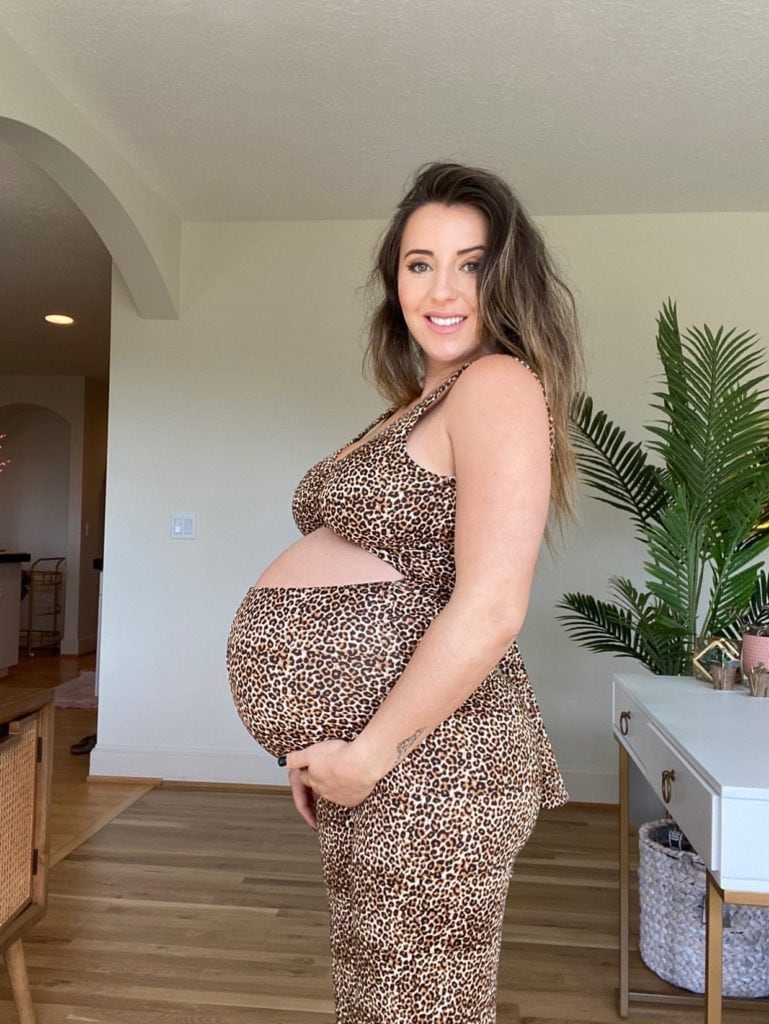 When we think of our Leopard Cutout Bumper, a few words come to mind: sexy, comfortable, and on-trend! Stretchy enough for all 9 months, adding this jumpsuit to your closet will be a total win. This is an Insta gave amongst some of our trendiest mamas.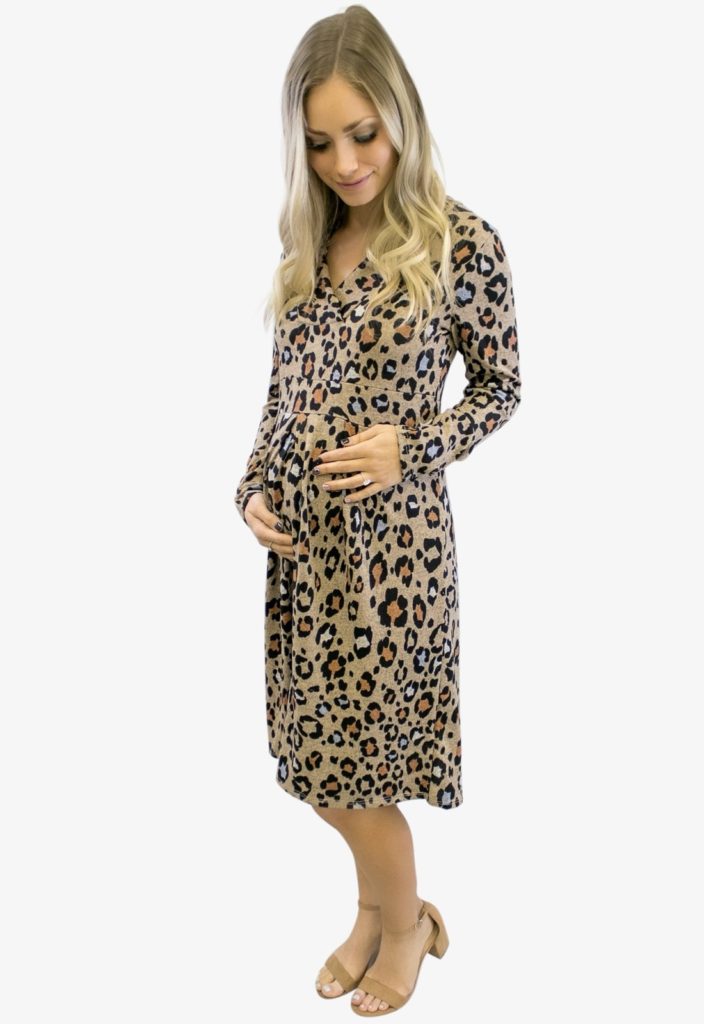 The long sleeves will keep you warm, with all the fun of leopard print! The Leopard V-Neck Maternity Dress with Long Sleeves will be your go to when the weather starts to cool.
Need help with sizing and styling? As always, Sexy Mama Maternity is here to help! Chat with a stylist through the website for assistance with sizing and styling, or send us an email! We can't wait to hear from you!