Adding another little one to your family is an exciting time! Your older children will soon have a sibling to add to the gang and a lifetime of memories ahead. Taking family maternity photos is the perfect way to start off the lifelong relationship that your children will share. It can also be a great opportunity for bonding with your babies out of the belly.
However special family photos are, there is no denying that when you add family members to your maternity photos, it also adds a bit of additional challenge. Here are a few simple tips to make the most of your maternity shoots with children.
1. Plan Your Outfits
Once your maternity shoot is on the books the fun begins! We recommend starting with yourself and working your way through outfits from there. Take into consideration your chosen location, your best colors, and what will make you feel most comfortable. At Sexy Mama Maternity, we offer 35+ colors in our gowns and dresses, along with a wide variety of floral and printed maternity dress options for those venturing outside of solids. Think about incorporating your gown color into one of your children's outfit just like @dear.november.days and use your backdrop to bring it all together! Chat with one of our stylists for sizing and styling suggestions to best fit your shoot.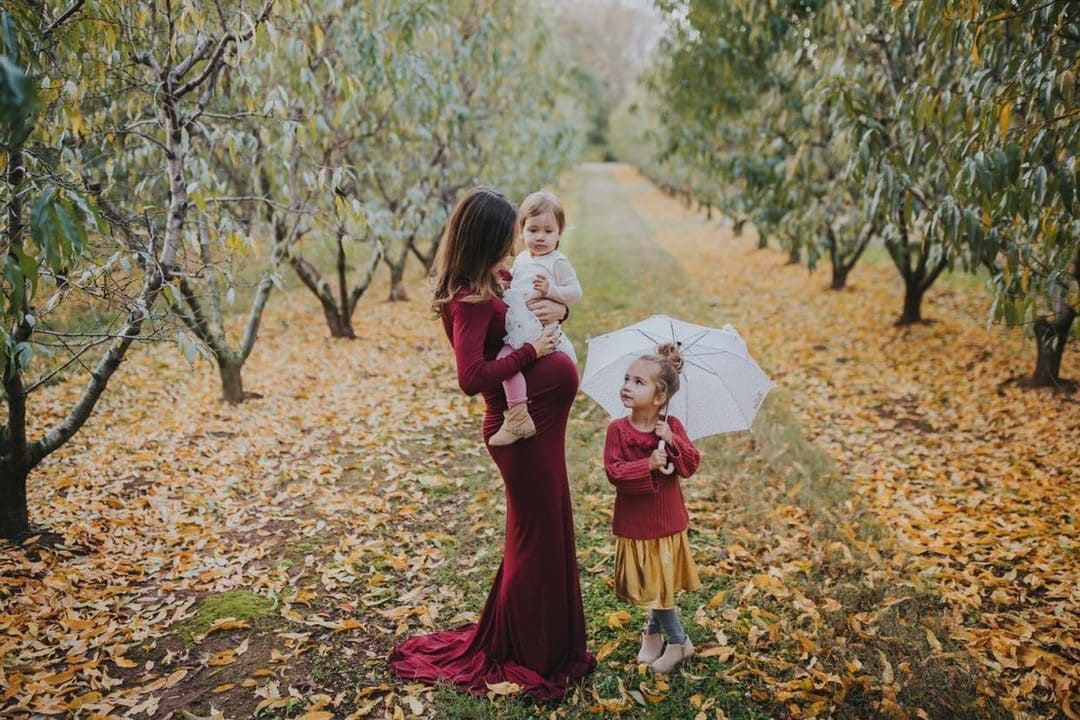 2. Prepare for Wardrobe Malfunctions
Bring a "just in case" outfit for your kiddos and even yourself if it's possible! Photoshoots aren't exempt from the "anything is possible" rule that you know so well from raising children. You've paid a lot of money and set aside valuable time. Don't let spilled juice or a blow out end your photoshoot. We've heard it all at Sexy Mama Maternity, but with some over preparation you'll be safe from wardrobe malfunctions. As a general rule, it is best to dress your children at the last possible moment. Do not let them eat anything messy once their outfits are on. And if the worst happens, do as @yaniragiselle did and smile your way through it!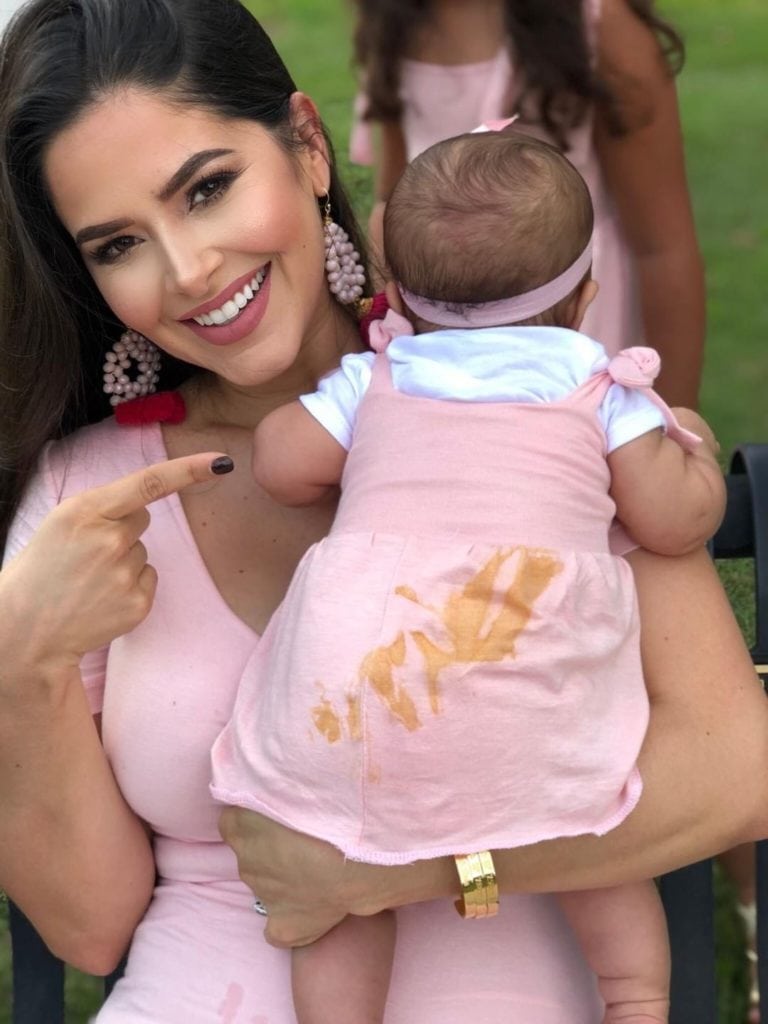 3. Suggest 3-5 Poses
Save some posed photo options and share them with your photographer! A few suggestions should be welcomed and appreciated. Make sure your suggestions are realistic and fit well with your family make up. Also allow your photographer to do their job and suggest ideas as well. @elliedaybdf made sure to get some bump kisses from her photographer @mandyleighphotography.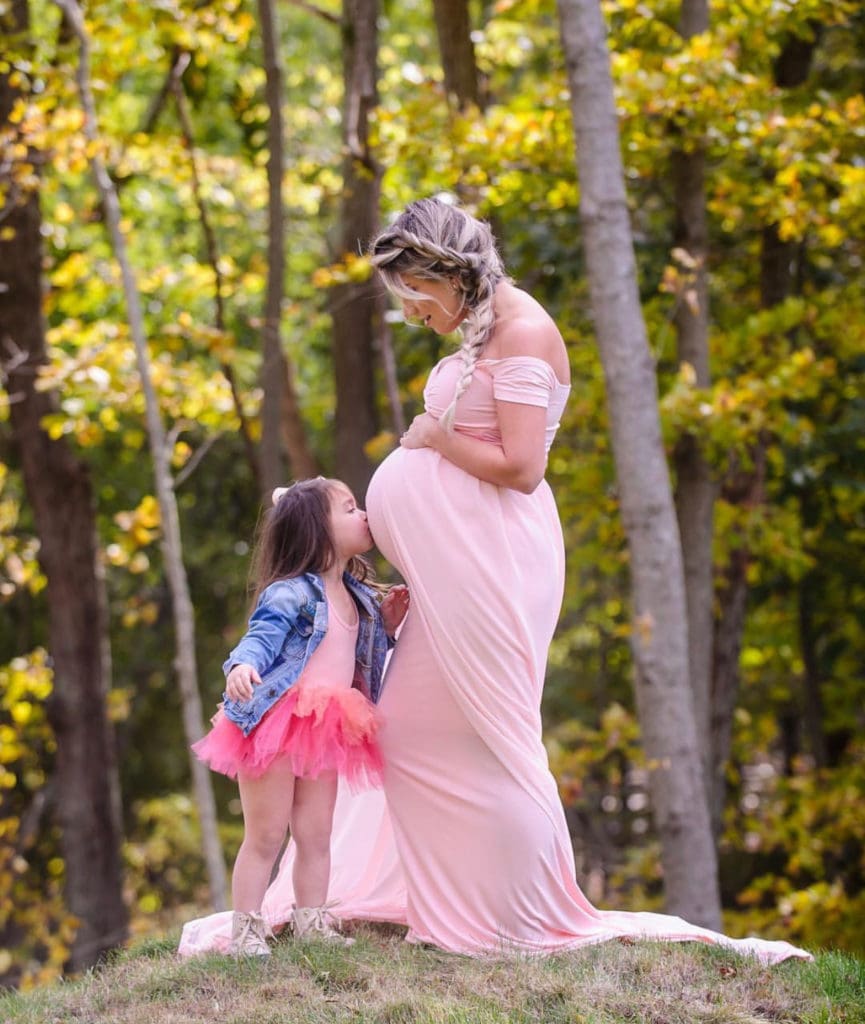 4. Schedule Strategically
Maybe the golden hour is your witching hour. That's okay! Save the golden hour for your solo or couples photos. Schedule your maternity family photos at a time that works best with your family. A good photographer can work around your schedule and where the sun is in the sky. It's not as easy to work around meltdowns and uncontrollable littles. Maybe the ideal time is first thing in the morning or right after nap time. Mama @kylee_bowden took some stunning family photos with the later day sun in her Simple Long-Sleeve Gown with Mini Train.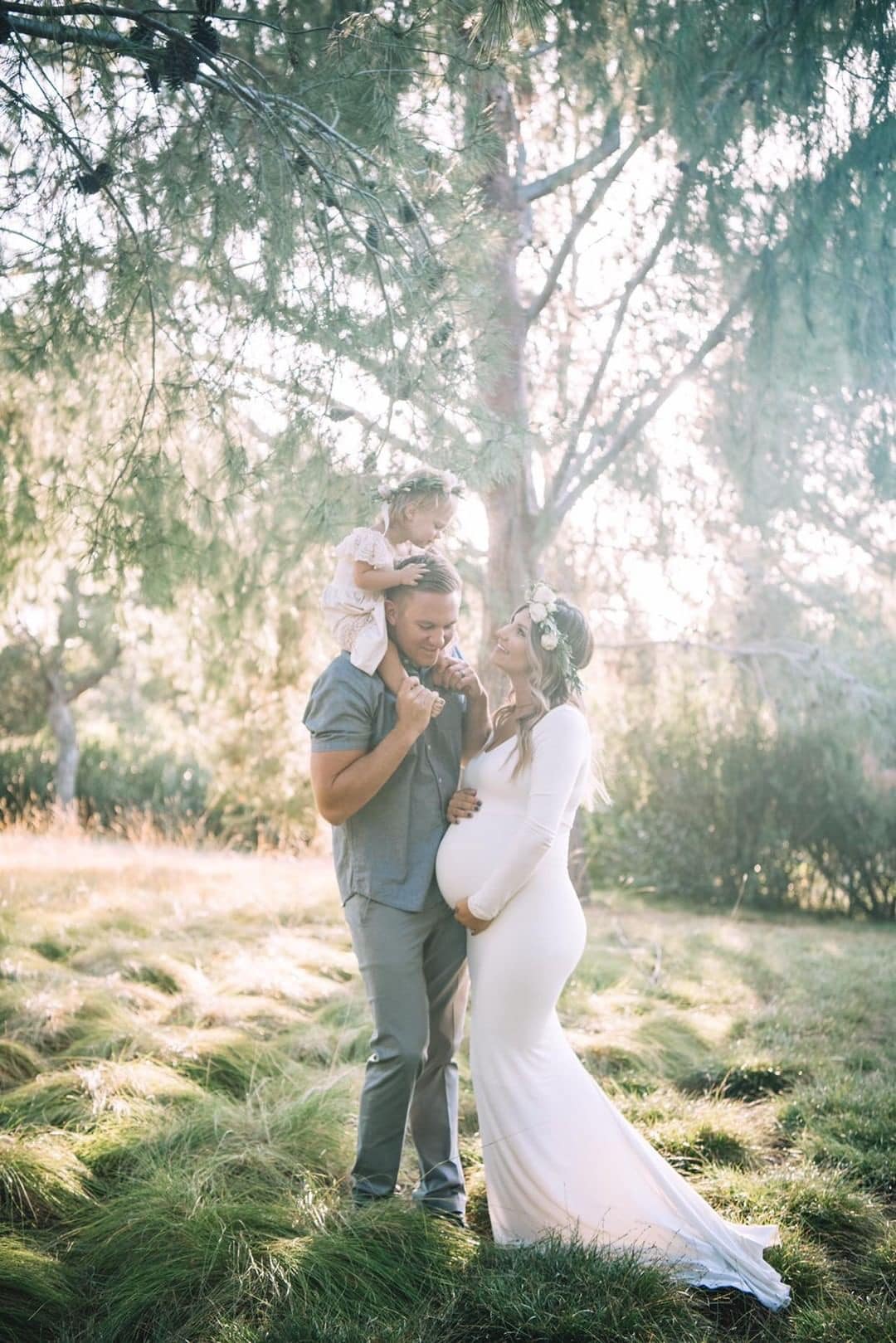 5. Pack Happiness
That's right, pack a bag of happiness! To start, be sure to have plenty of water and snacks for yourself. A hangry pregnant lady doesn't take her best photos! Same goes for your kiddos! Snacks or treats can also be an easy way to do some old-fashion bribing if it comes to that. You might also want to pack a few small toys that keep your children happy on the go. It's likely not every shot will involve them so distractions can ease the wait.
6. Ask for Help
Consider bringing help if it's available to you. Perhaps Grandma can attend your shoot in a support role, or even a favorite babysitter. A little help can go a long way in easing any worries you might have during a shoot.
7. Role with the Punches
In the end, the unexpected natural shots can be the most treasured photos. If things aren't going as planned try your best to let it go and laugh it off! Trust in the photographer you selected to capture authentic photos, along with your more planned shots. Let your children show their personalities! There is a lot of love to be captured in the chaos that is family. A little wind didn't stop @aharmonmoore from capture the cutest shot and some authentic laughs with her little guy.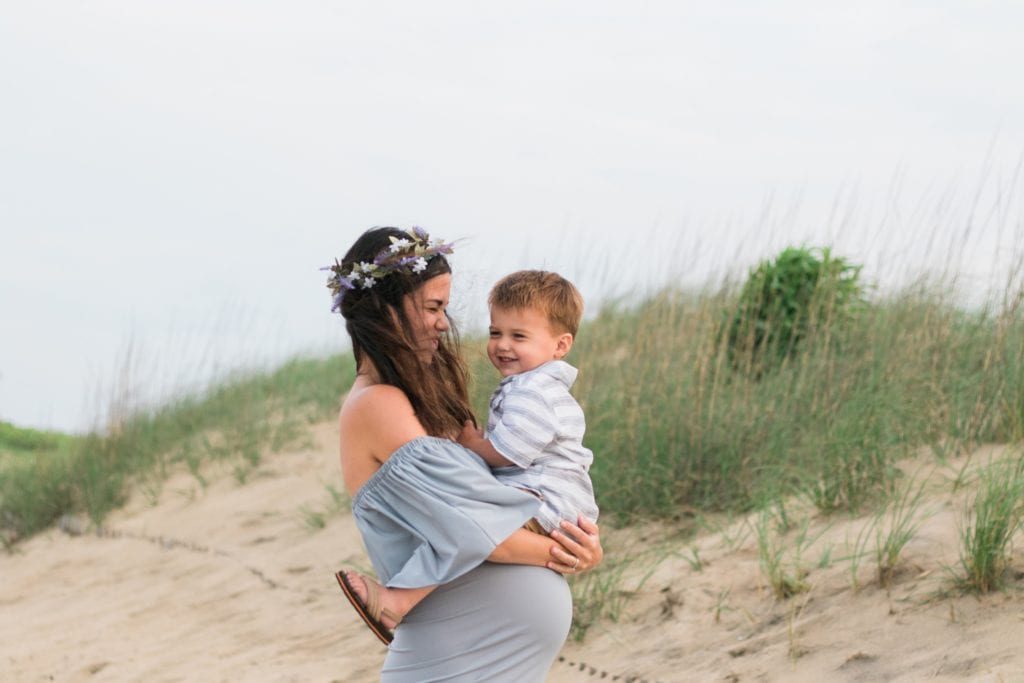 Don't forget to email us at orders@sexymamamaternity or use the chat feature in the lower right corner of your browser. Sexy Mama Maternity stylists are here to help with your dream gown!