Don't throw your maternity photoshoot dreams out the window quite yet! With a few easy to accomplish tips, you and your ammeter photographer (AKA your significant other or quarantine partner) will be ready to capture bump photos to last a lifetime. Sexy Mama Maternity experts have compiled priceless tips for your maternity photoshoot during social distancing. And better yet, we enlisted one of our main gown photographers to give you some insider tips. So get ready to strike a pose and glam it up in your Sexy Mama Maternity gown!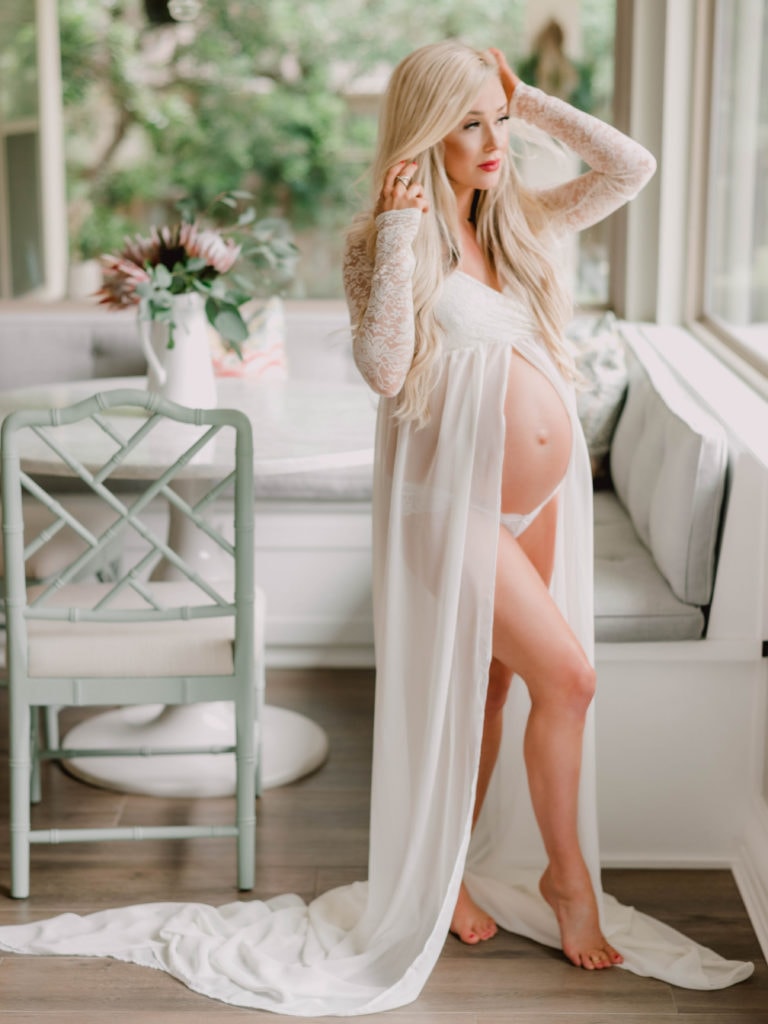 SPEAK TO YOUR PHOTOGRAPHER:
If your scheduled maternity photographer is no longer available, check in with him or her to see if they are willing to edit your photos for a reduced rate. No matter how photogenic you are (and we know you are), raw images never look as good as the edits! This is one of the reasons we pay photographers a premium. So much of the work they do occurs after your session has ended. If your photographer agrees, be sure to ask them for specifics about the format they prefer to receive photos.
If you did not schedule maternity photos, don't fret! There are a number of apps available for unbelievable photo editing. Don't overdo it. Focus on general lighting, colors and subtle smoothing.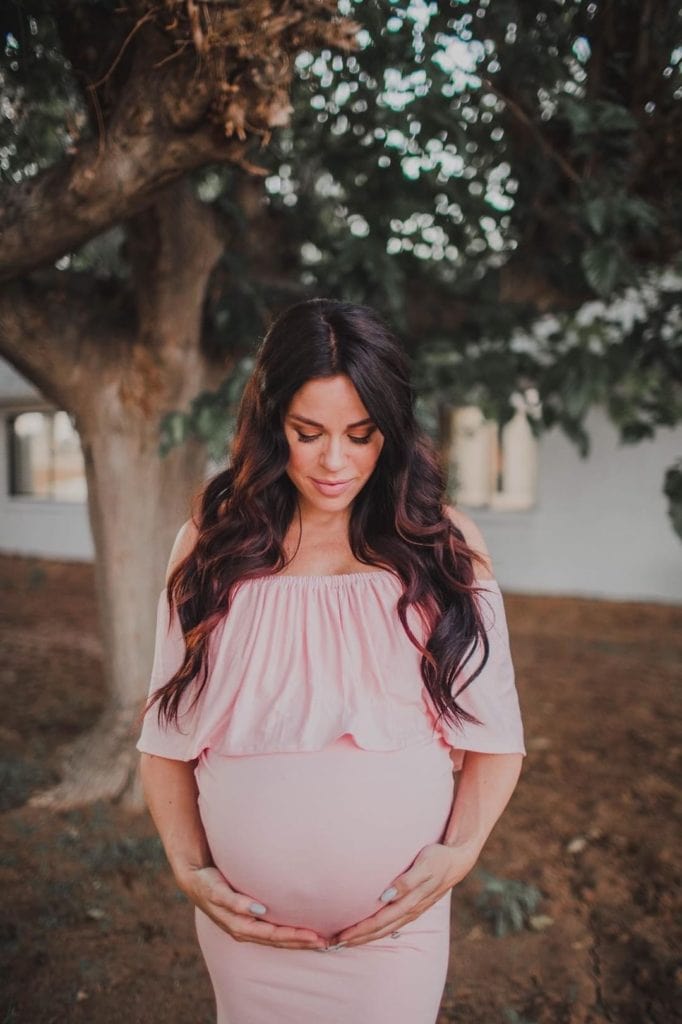 SELECT A LOCATION:
We suggest playing around with an at home shoot in additional to scenery nearby your home. Remember, you are the focal point of your photos. The backdrop should not distract, but rather enhance your beauty and bump. A few at home locations to consider include the baby nursery, your backyard, bath tub, even your staircase or kitchen can make for amazing shots. Tip: Check the surroundings of any location you plan to shoot. You do not want shampoo bottles, dishes, or clutter in the background of your home photos. Clean, crisp spaces are best. Also be sure there is ample lighting for any at home shooting, even if that means bringing an additional lamp or two into the room.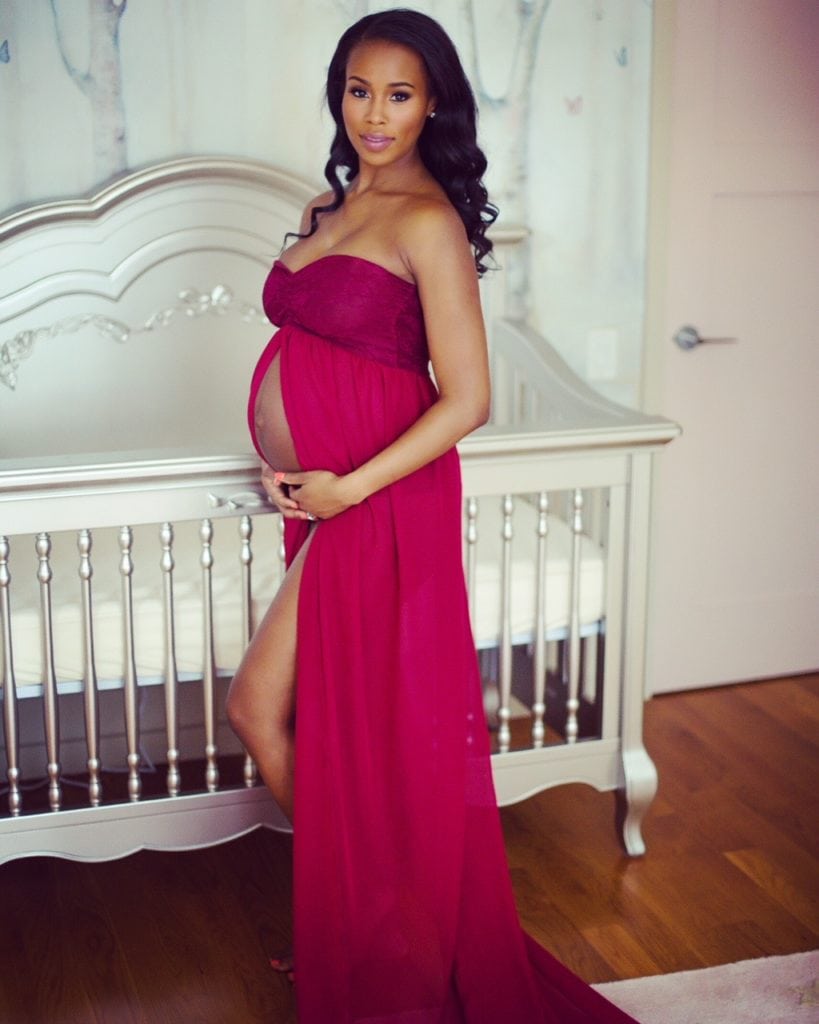 If you are able to take advantage of the golden hour nearby home, do it! Shoot on a full sun day, in a shaded area. Be sure the sun shadows are not cutting through your photos. This may require adjusting slightly to keep consistent lighting. Amazing outdoor maternity photography is all about the lighting and subject, and less about the surroundings. Beside a creek, a large tree, out in the dessert, amongst the evergreens all have the opportunity to be stunning!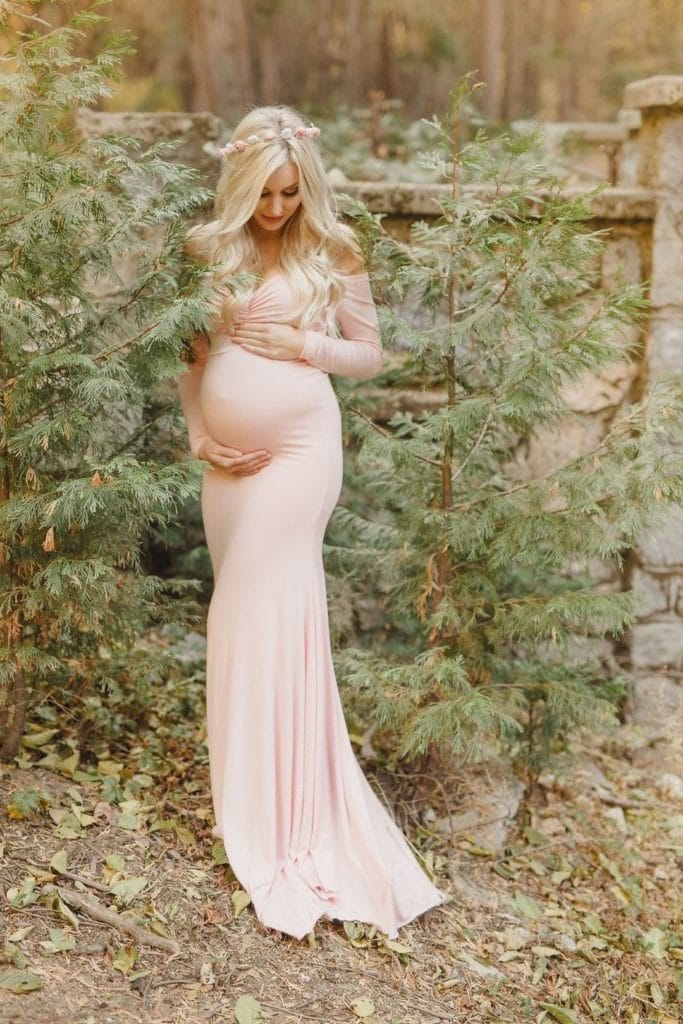 Once you have a photography plan, start shopping gowns! You are the star of the show and deserve a wardrobe that is perfectly you. The majority of our gowns come in 40 colors, ready to perfectly compliment your complexion, location, and mood. If your indoor and outdoor locations require different gowns, be sure to select contrasting looks. Sexy Mama Maternity offers free alterations and shipping on all gowns. We look forward to creating the gown of your dreams.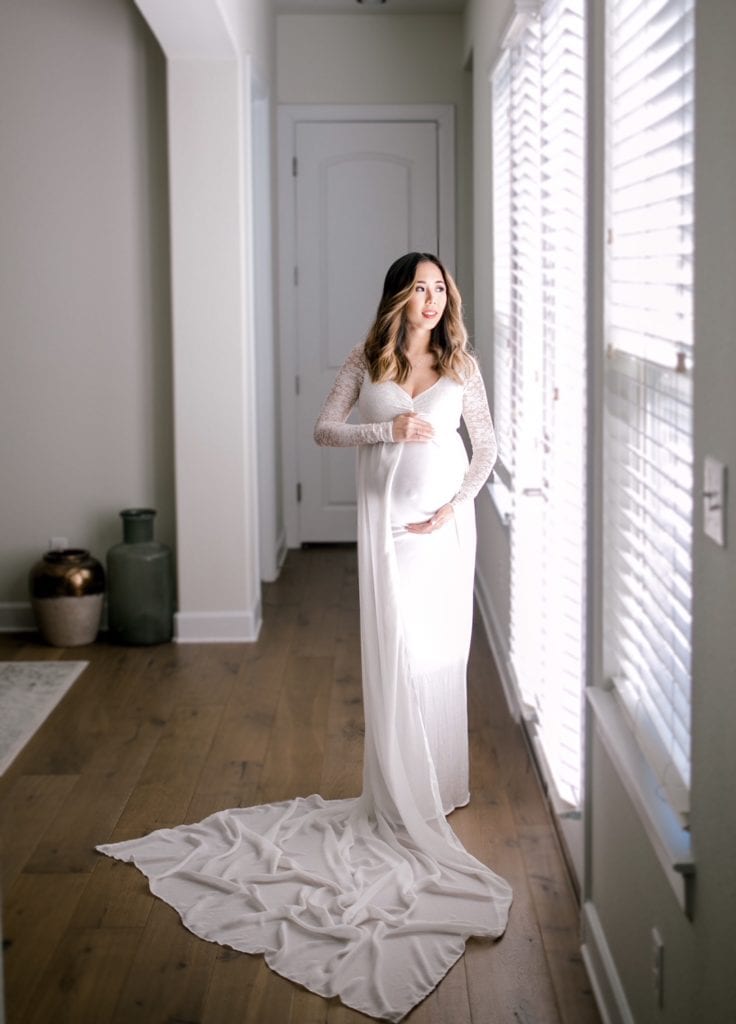 SNAP SNAP SNAP:
Don't be shy! Snap away. Professional photographers take A LOT of photos and you should take even more. For every hundred photos there will be a few gems, we promise! Take deliberate photos, but also take candids. A combination of both creates the perfect photo session.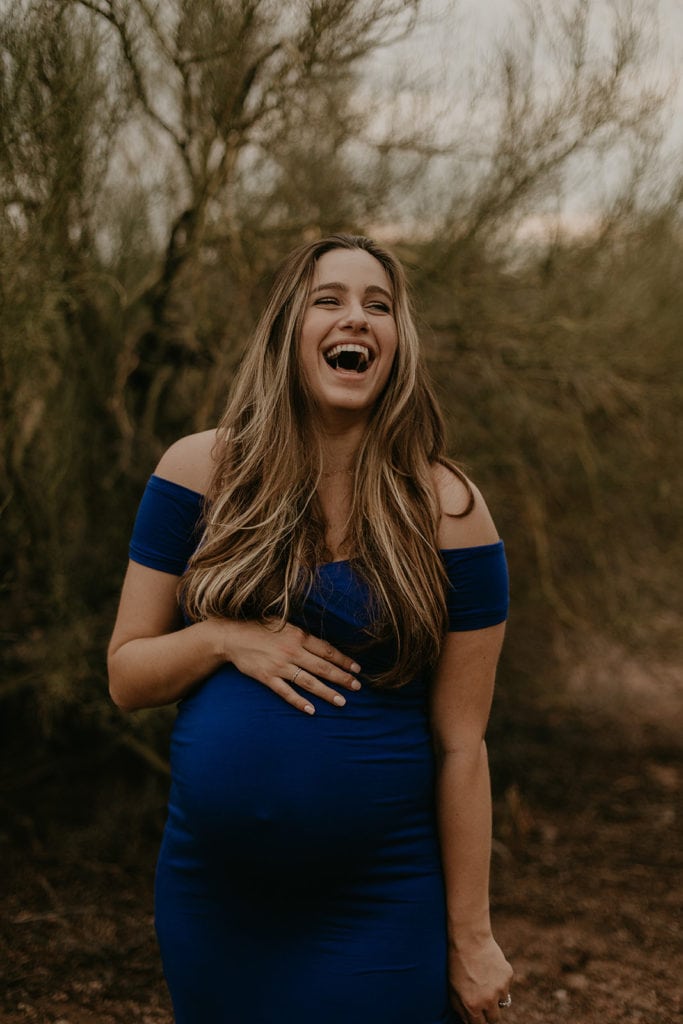 Our expect photographer, Sariah Harvey or Sariah Harvey Photography offers some specifics to put into action. Give these three tips a try in front of the mirror before heading out for the real thing.
"1. Prop your front legs. And not just a little prop, go up on your big toe as much as you can. This creates a line the accentuate the belly and lifts the rest of body so mama appears taller.
2. Don't put your hand too low on the belly. When this is done, it looks like your holding the belly up (like it's extremely heavy) and/or like you have to go to the bathroom.
3. Never shoot up!! This just isn't flattering. Don't do it!"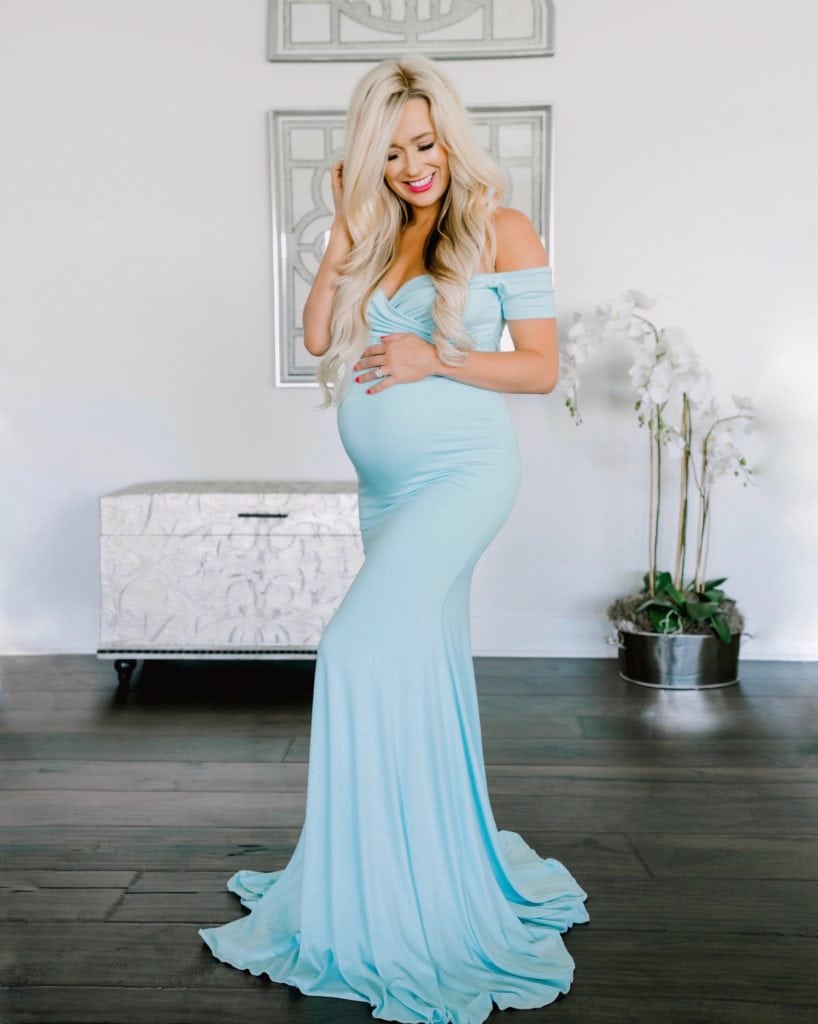 With the proper planning and a little patience, we promise you will have the maternity photos of your dreams! For help with sizing and styling, use the chat feature at the bottom right of your browser or email us! We can't wait to see your photos!