What better way to capture your pregnancy than a maternity photoshoot! We know that most days of pregnancy are far from glamorous, but there's nothing like putting on a gorgeous gown and getting all dolled up for memories that will last a lifetime. Sexy Mama Maternity is here to help you pick out perfect maternity photoshoot gowns!
With a slim fit bodice, a simple flare, and a premium stretch material these gowns are equal parts comfort and elegance. The flare bottom perfectly drapes the ground and since we carry many different top styles, there's one for every mama!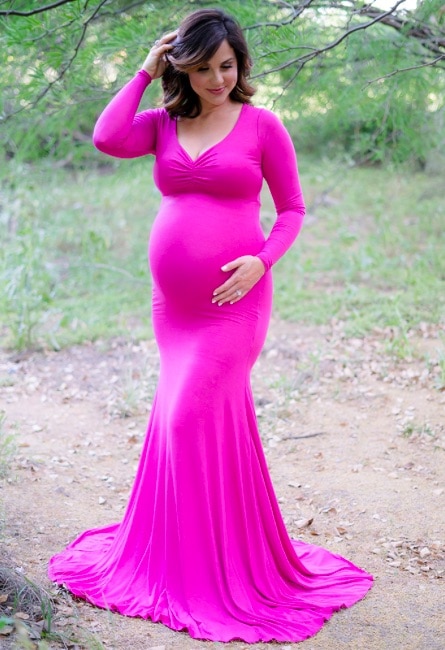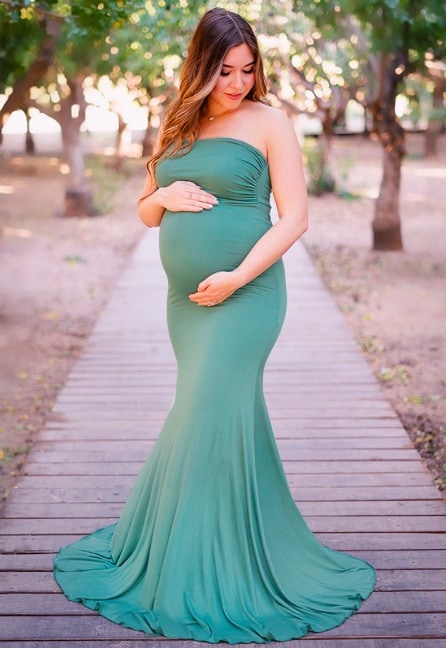 Some mamas have a train on their must-have list when picking a photoshoot gown and we totally understand! A long train can be gorgeous and eye catching. Maybe not ideal for everyday wear, but they sure are beautiful for photoshoots! Beach, forest, no matter what your location you can't go wrong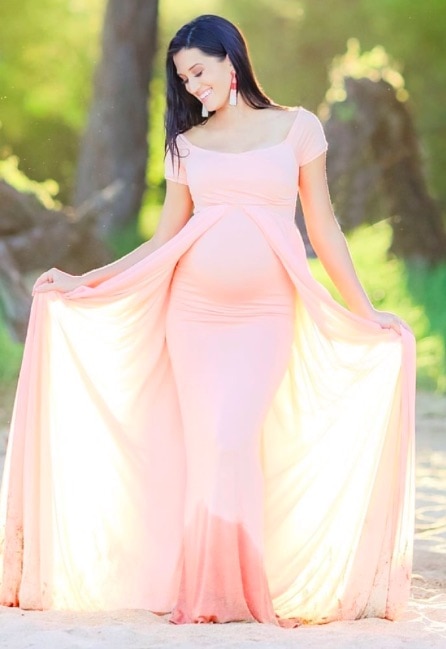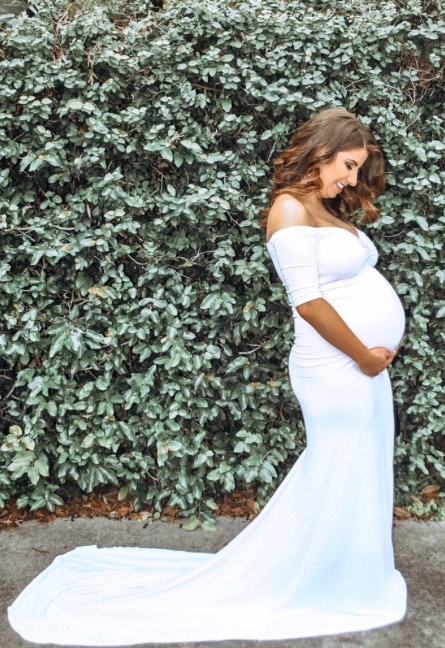 Open gowns are another popular route to go for expecting mamas! Your bump is a beautiful thing, so why not showcase it in your photos!? They're sexy but subtle and truly makes for stunning pictures! They cover all the necessities (literally!). With fabric in all the right places, it let's the beauty of your body shine while still being elegant and classy!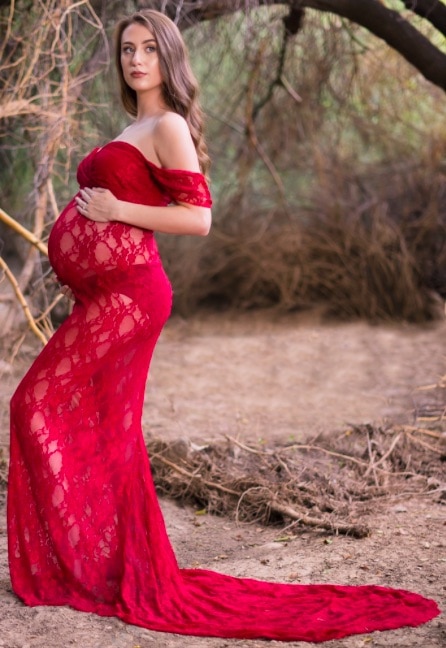 Still need help picking out the perfect maternity photoshoot gowns? As always, Sexy Mama Maternity is here to help! Chat with a stylist through the website or send us an email for assistance with sizing and styling. And don't forget to send us your pictures! We love seeing our mamas gorgeous and glowing!