Not all brides want to wear the same dress for their ceremony and reception! We get it! Long dresses and extended trains aren't always the most convenient when it's time to hit the dance floor. Sexy Mama Maternity is here to help you find the perfect maternity wedding reception dress for your big day.
Here are our top picks. Wedding reception dresses that are sure to keep all eyes on you!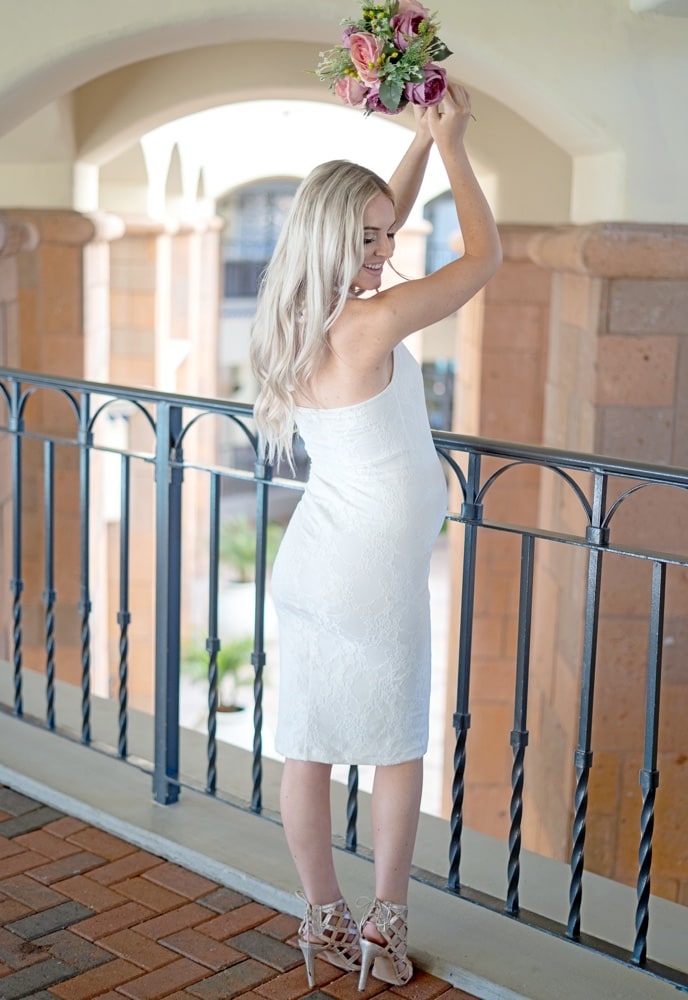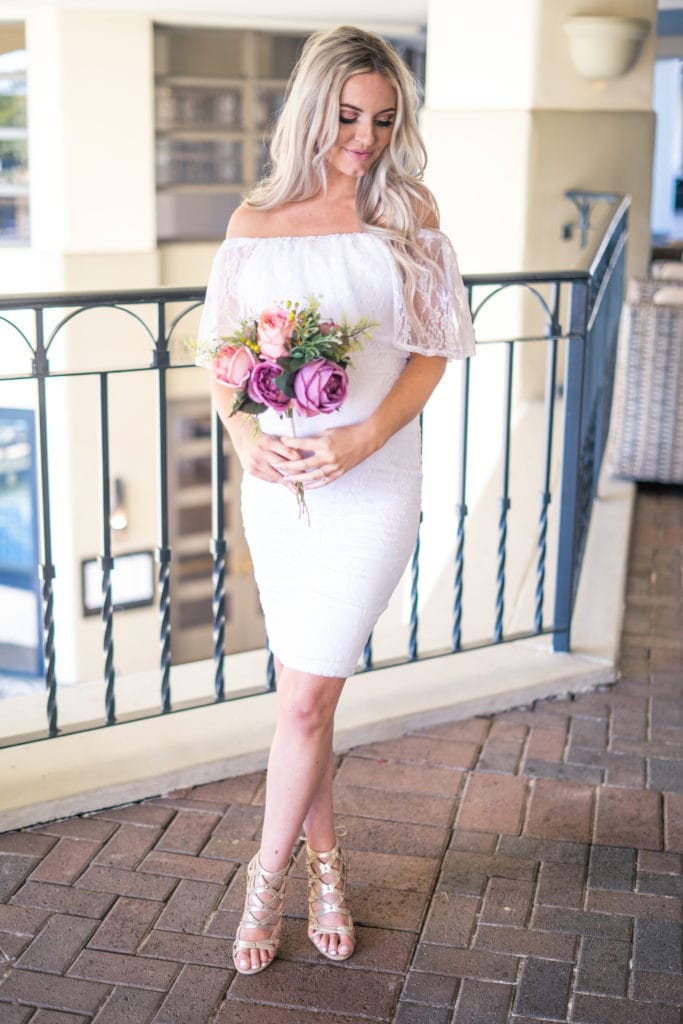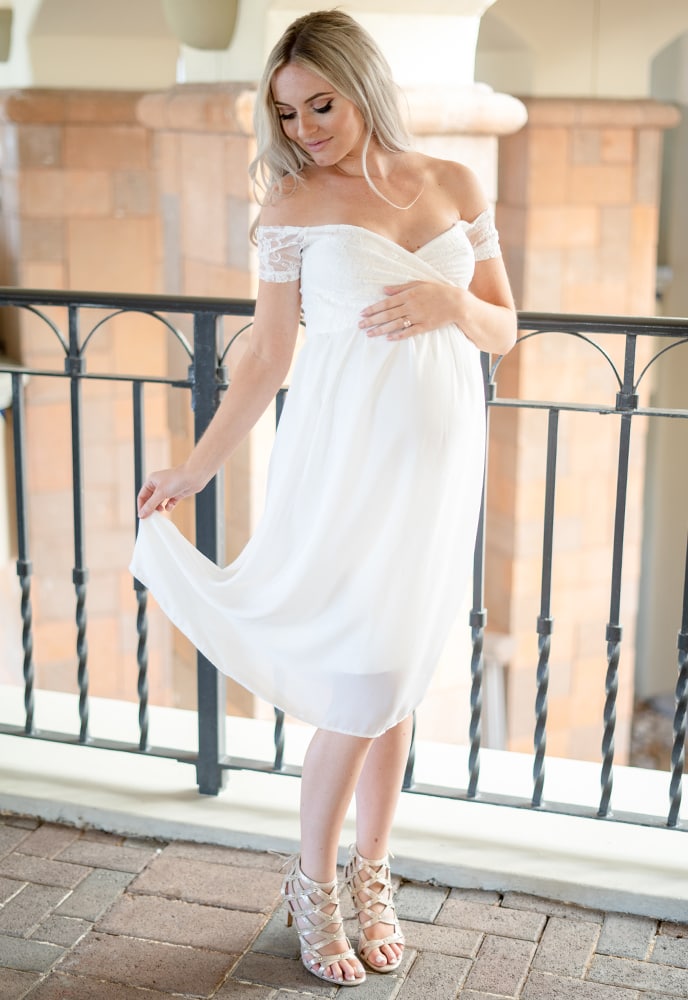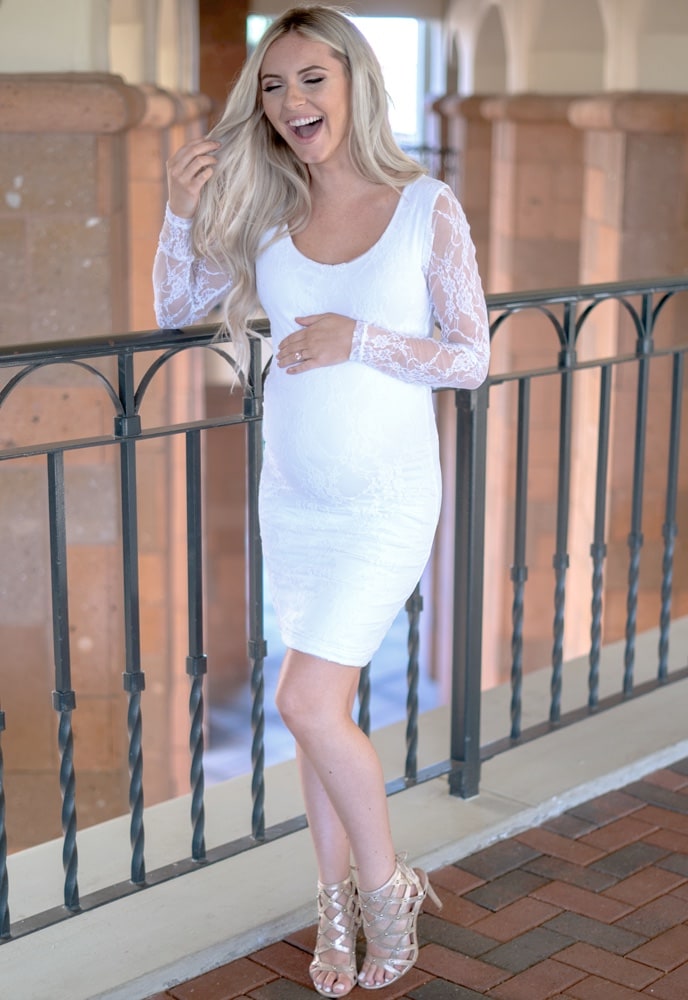 We are excited to be a part of your special day! For basic questions, please head over to the Bridal Information page here. An SMM Bridal Stylist will be happy to help with any other questions you have via email!