Dressing military mamas for events and photoshoots is a special honor for Sexy Mama Maternity. Our company is based in Boise, Idaho and we pride ourselves on providing meaningful employment in the USA. We are proud that we can help women in every aspect of our business. Every sales is personal to us, but we take extra pride in helping our military mamas feel beautiful throughout pregnancy and beyond. We are here to help dress your bump for military balls, weddings, and military maternity shoots. Below you will find some great examples of military incorporated maternity looks, from military maternity gowns to dresses that wow!
TRADITIONAL MILITARY MATERNITY PHOTOSHOOT:
If you're looking for the ultimate fireplace photo, we recommend a traditional military maternity shoot in uniform. Select a traditional gown color and keep it simple and classy. Mama @jjazzmiiinn and her hubby celebrated baby number two with some timeless photos! She selected an Off the Shoulder Sweetheart Flare Gown in Burgundy and looks absolutely stunning.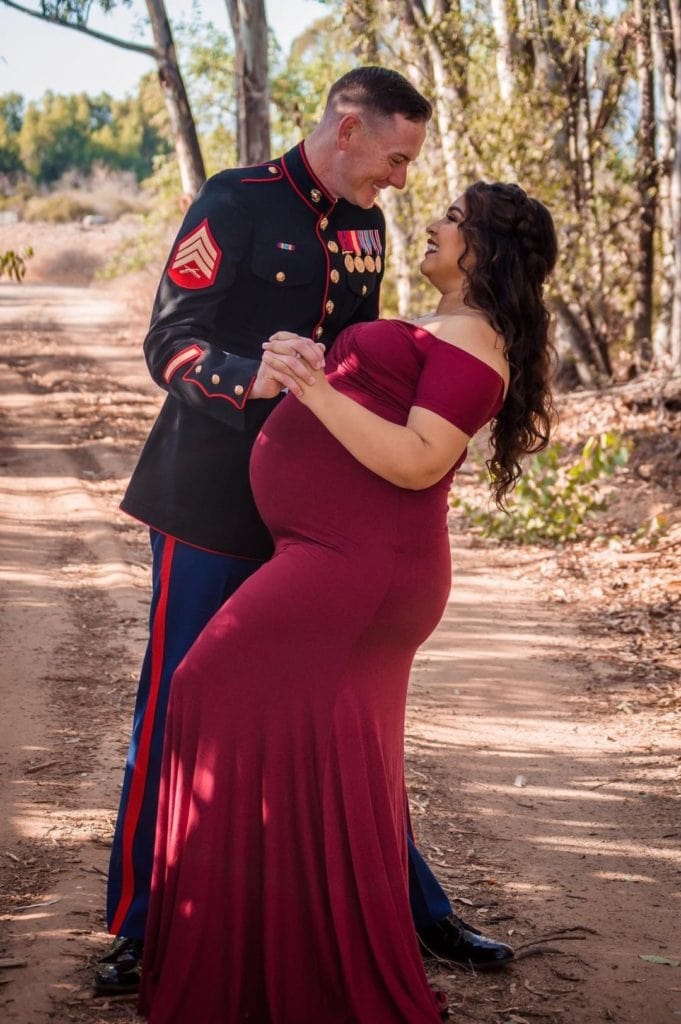 DEPLOYMENT MILITARY MATERNITY PHOTOSHOOT:
Many of you know all too well the realities of military life. Often one spouse or the other is deployed during important family moments. When mama @__mel_v__'s husband was serving overseas, she created a moving image combining photos from her shoot and her husband reaching out to touch her belly. She used the flag and uniform as the focal point, letting her Off the Shoulder Sweetheart Flare Gown in White provide the perfect lines.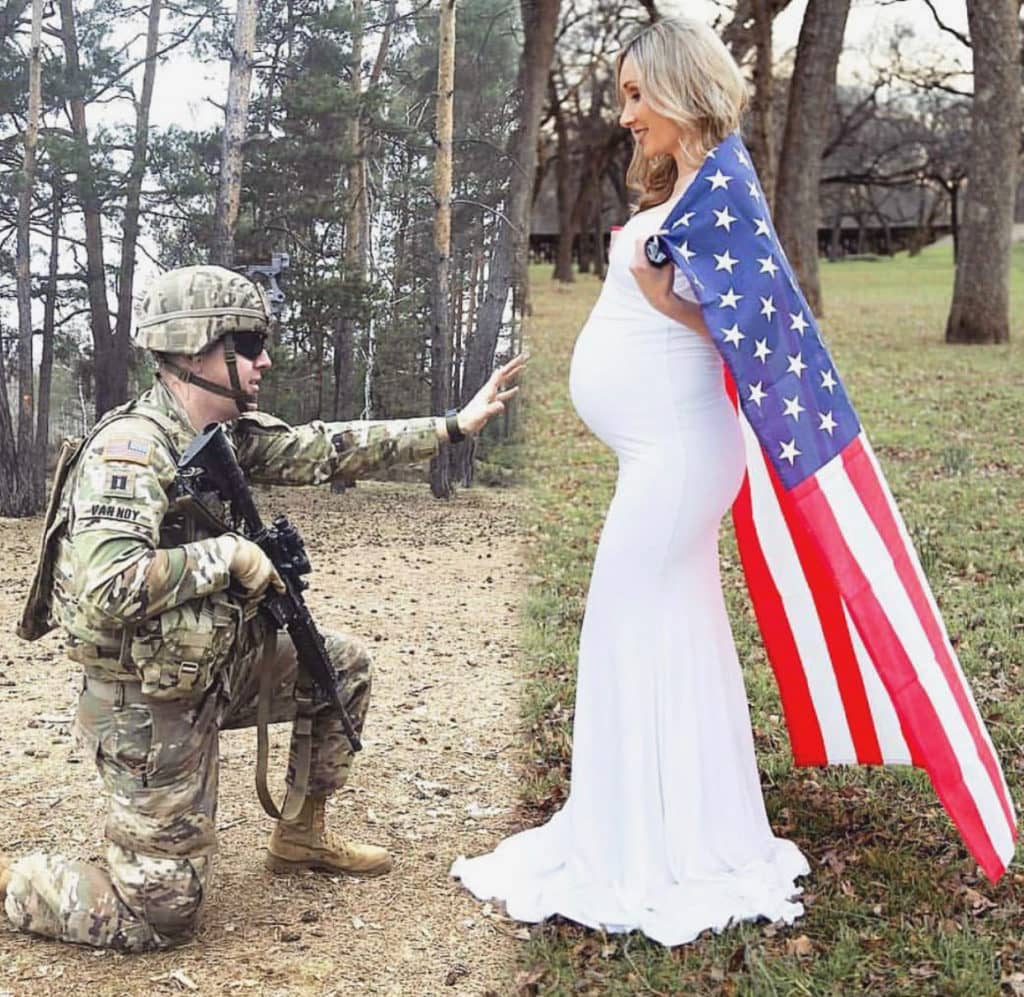 MILITARY BALL GOWN:
A military ball is your chance to have some fun! No color or style is off limits. Mama @kristybrei is pure class in her Sexy Mama Maternity gown and diamonds! She selected the Off the Shoulder Flare Gown in a Blush Pink. It was reported that her look was the hit of the ball. A flare bottom is the perfect style for events that will require socializing and dancing. It provides an elegant look, while still allowing you to comfortably move about.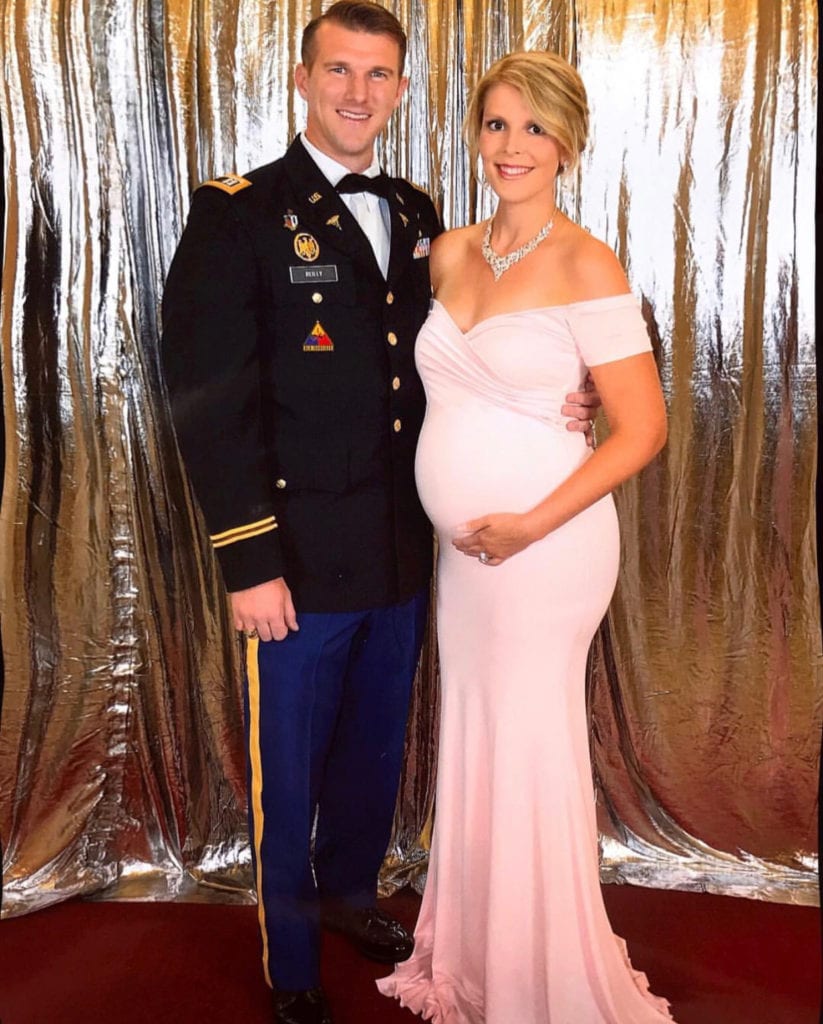 Welcome Home! – EVERYDAY MILITARY MAMA LOOKS: 
Few moments beat the day your loved one returns from deployment! Mama @amandavirginiapieper wanted to wow her hubby in a dress that showed off her curves and quickly growing bump! She did just that in her Sexy Mama Maternity Off the Shoulder Ruffle Midi in Red! Such a sweet moment with priceless photos to cherish forever.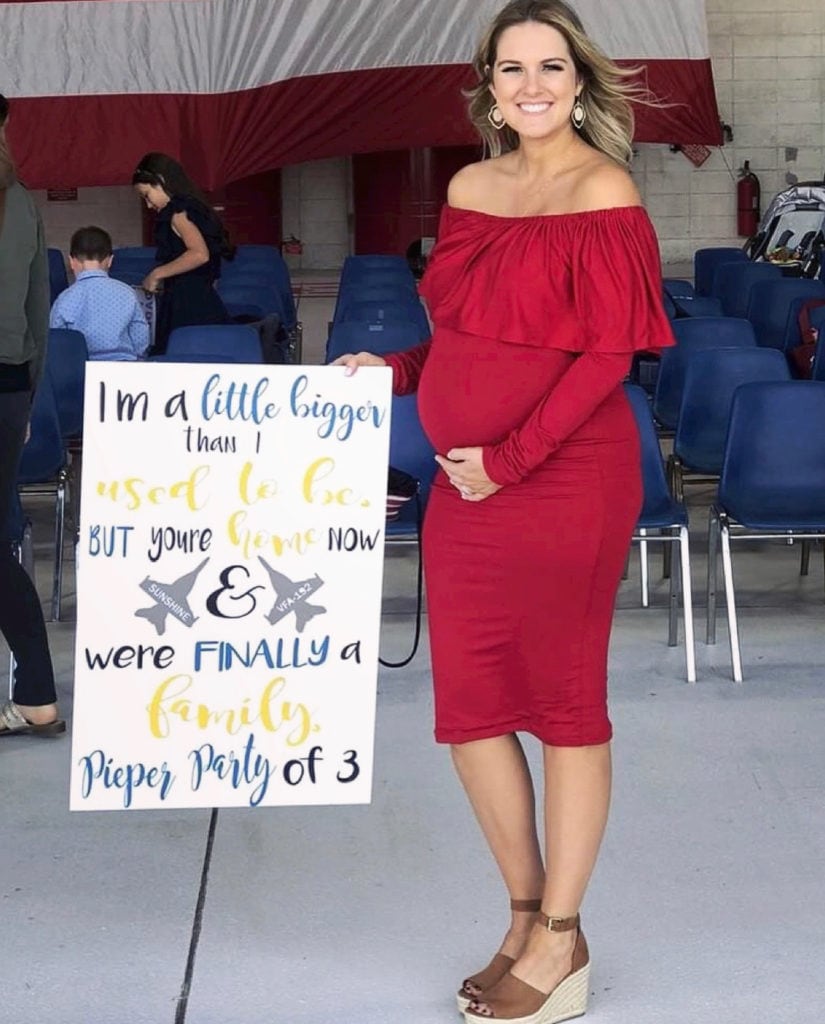 MILITARY MATERNITY WEDDING:
We'd love nothing more than to be a part of your big day! We love working with military families on maternity wedding gowns that are comfortable, affordable, and most importantly will make you look your absolute best. Here is a link to our bridal page and do not hesitate to email us with questions. 
Please reach out if you are an active military family planning to make a Sexy Mama Maternity purchase. We do our best to make your shopping experience as easy as possible. We ship to APO / FPO and alike free to charge.