There really is no better way to capture the special bond you have with your daughter than a mommy and me maternity photoshoot. Not only that, but it makes them feel included with the new addition on the way! Here at Sexy Mama Maternity, we have the most adorable gowns for your little lady. Available in the same Sexy Mama Maternity colors, for a perfect match to your very own gown! I mean, total CUTENESS ALERT, who doesn't want to be twins with their little one?! 
Since they are made with a premium stretch material, just like our gowns for mamas, they are super comfortable. And it's just a plus that all that stretch provides some extra room for growth – we all know how fast our little ones grow out of things!
First in our adorable line up of mommy and me maternity outfits is the Simple Little Flare Gown!  Since these are made to pair with any of our popular flare bottom gowns, you really can't go wrong with this one!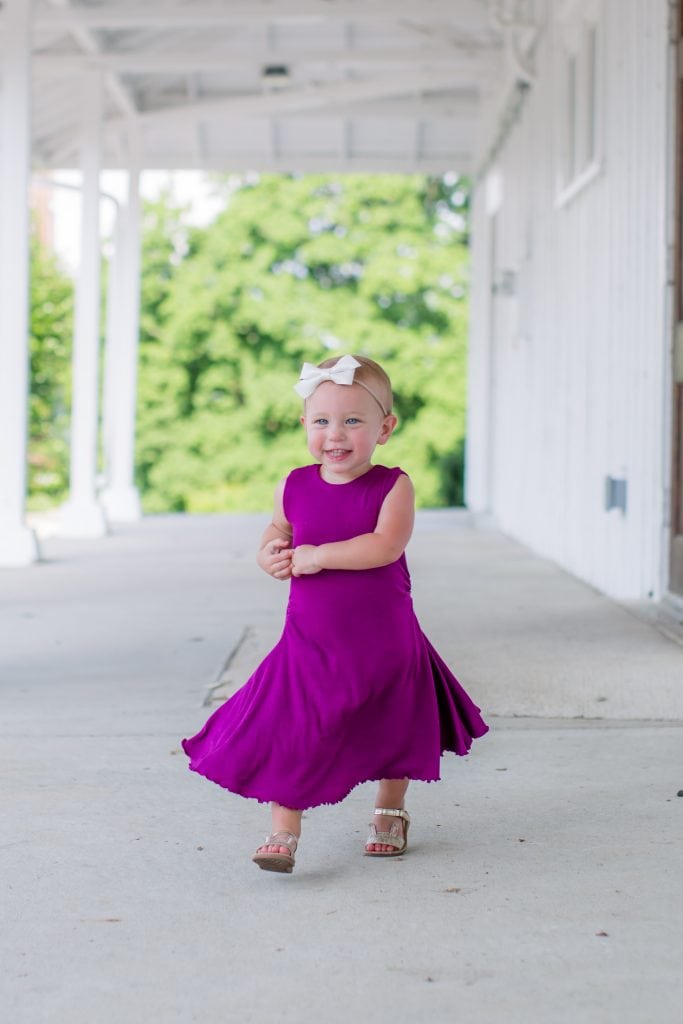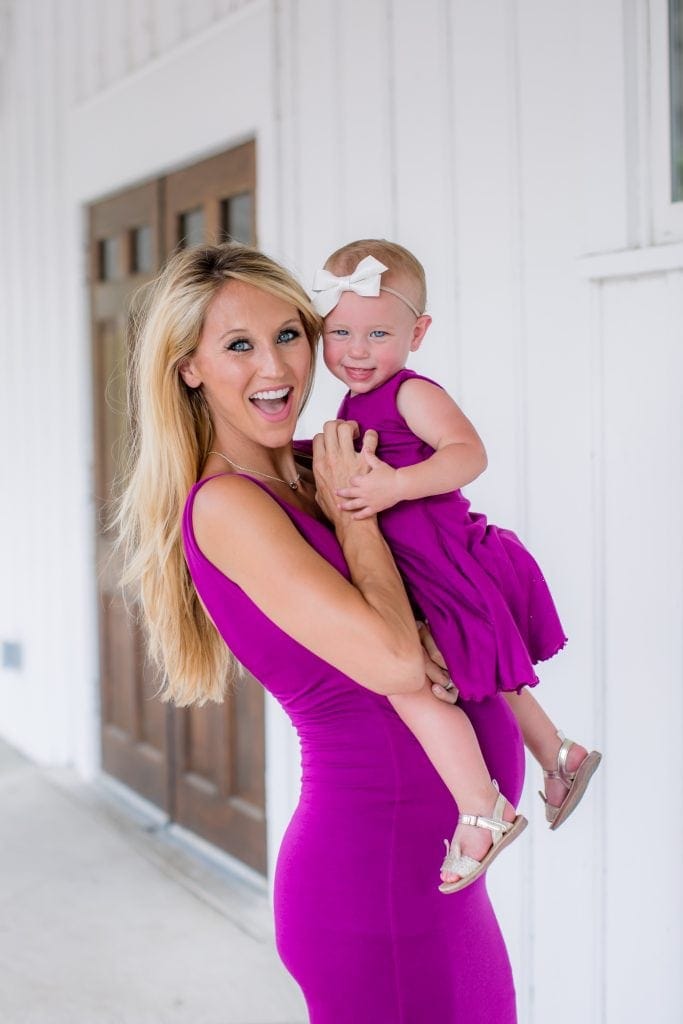 Next is the Flowy Little Tie Gown! The gathered skirt and tie straps on this create an adorable and whimsical look. Pair with the Long-Sleeve Off the Shoulder Gown and you two will be twirling together all photoshoot long!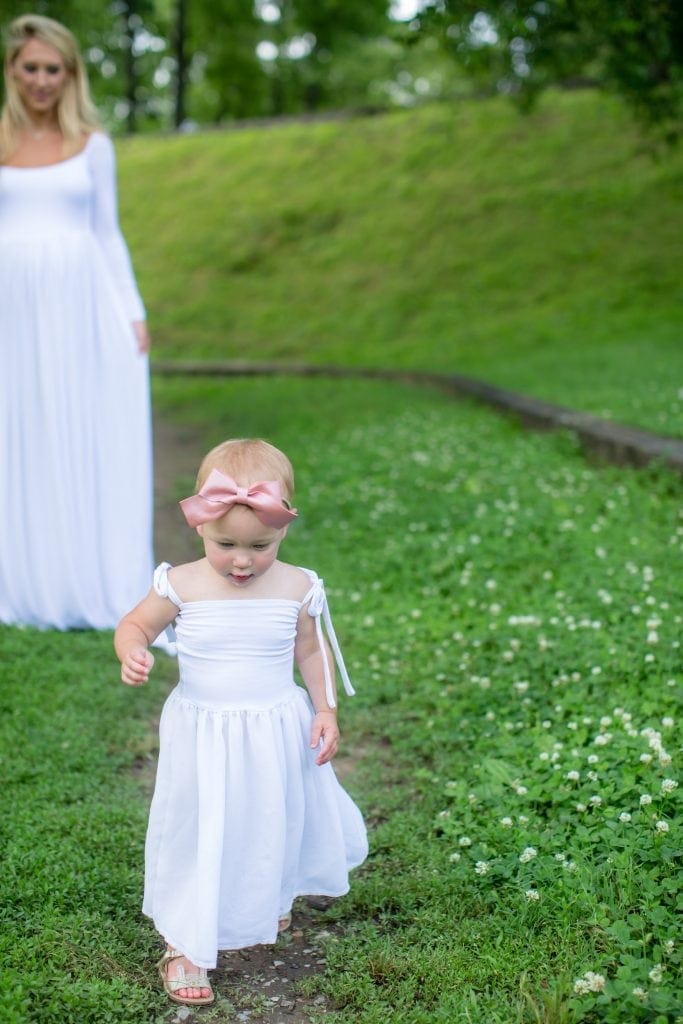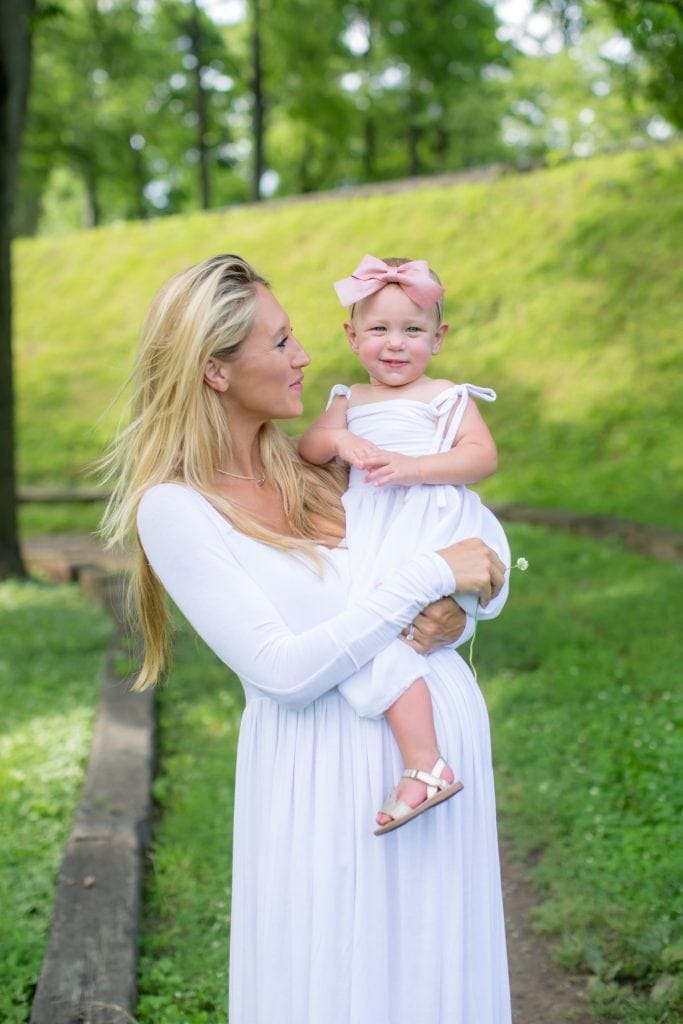 Last but not least is our Little Lace Halter Gown – a fun and adorable photoshoot option! Made to pair with the Open Halter Gown with Lace for mama's and you've got a picture perfect match!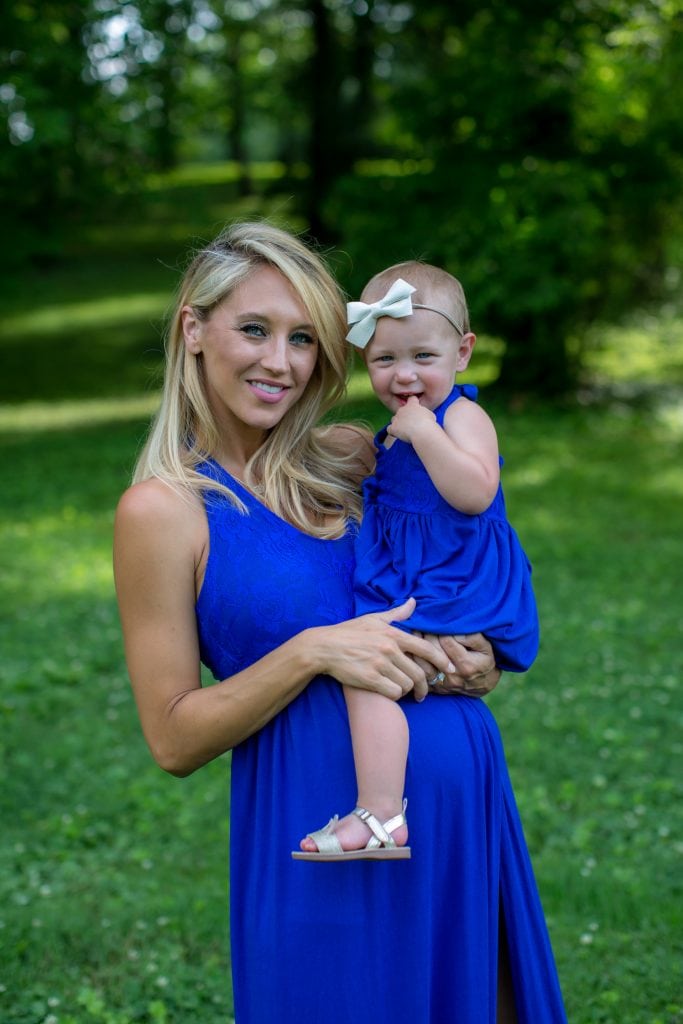 Honestly you can't go wrong with any of these options for your mommy and me maternity photoshoot! But if you need help deciding which one will go best with your gown, we are available to chat through the website or answer any questions you may have via email. Remember that free alterations are included with every gown purchase. Once you order, be on the look out for an email requesting basic measurements! And don't forget to send us your pictures! We love seeing our mamas glow!