Edited by Chloe Marx
When I met Michael I was 25 years old and little Mia was 3 years old. Pregnancy was not on my mind. I had just graduated college and started working as a Respiratory Therapist. I had been a single mom for almost 3 years. Mia's dad and I broke up a few months after she was born. It was completely for the best. I know a lot of people want to stay together for the kids, but sometimes that isn't the best way to go. Mia has grown up knowing her father and I aren't together. Mia's father and I split time and it works extremely well for our family.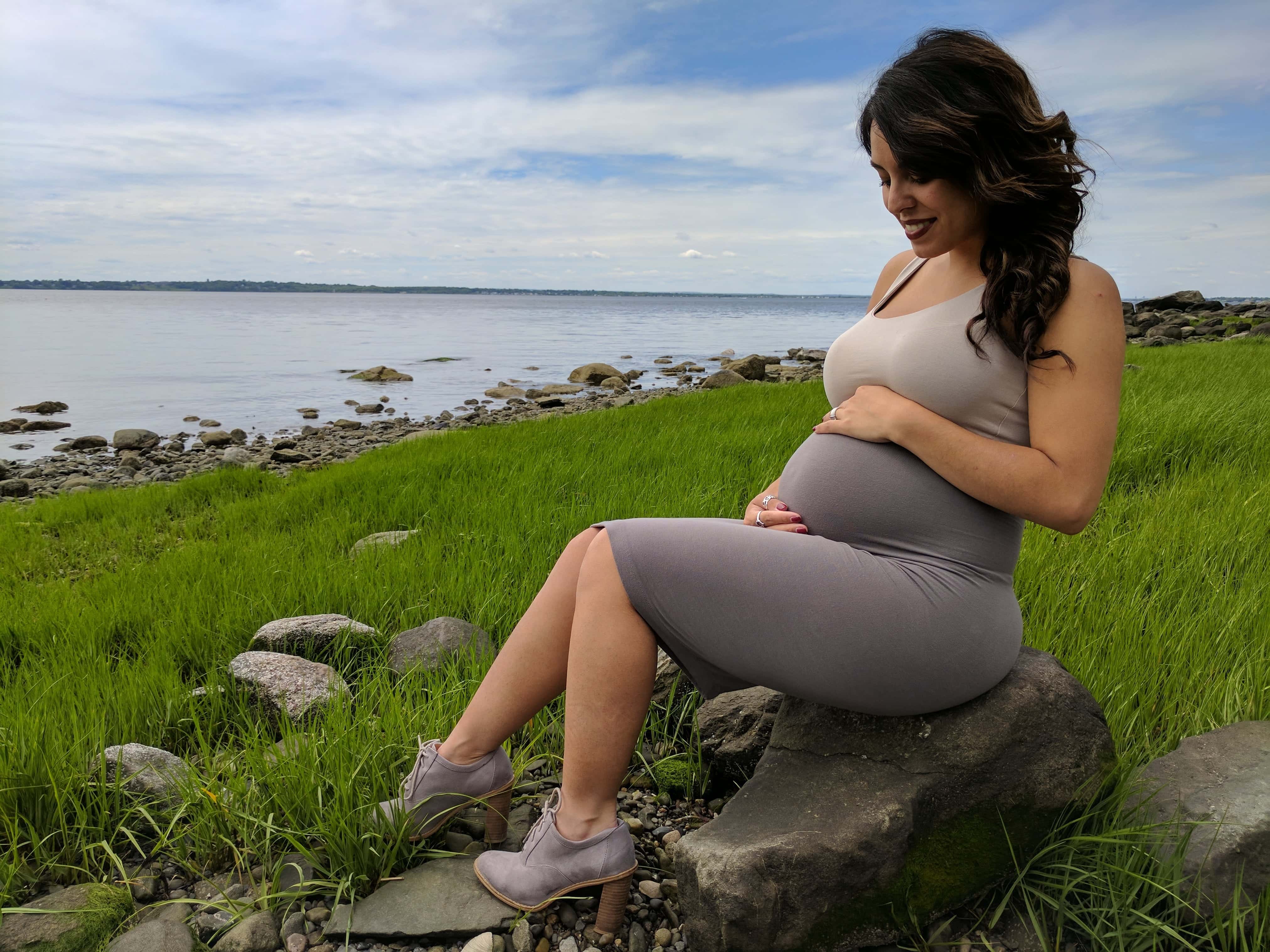 So, when Michael came into my life, I wasn't looking for anything serious. I had just finished school and was focused on my career and being the best mom possible to Mia. I also knew that being a single mother is usually "looked down upon" by society and certainly by men without kids of their own, so I took careful steps when dating. Michael knew about Mia from day one, but he didn't meet her. I wasn't going to bring some stranger into my daughter's life and then have him disappear when it didn't work out. Kids remember everything and I didn't want my dating to have a negative effect.
Michael was such a sweetheart. He respected my life and knew I always put Mia first. For six months we would hang out on days I did't have Mia. After I was absolutely sure of his character and a significant amount of time passed, I introduced them.
I was extremely surprised at how quickly and naturally Michael become a "father" figure to Mia. The most important thing  to me was finding a man that looked at Mia as his own. There he was and he didn't disappear. I honestly believe I was blessed with this man because I know kids can be annoying, get you aggravated, ESPECIALLY if they are not yours. So the fact that Michael has the patience and genuine love for Mia is something I can't express in words. Everything I could ever want in a man, I found in Michael.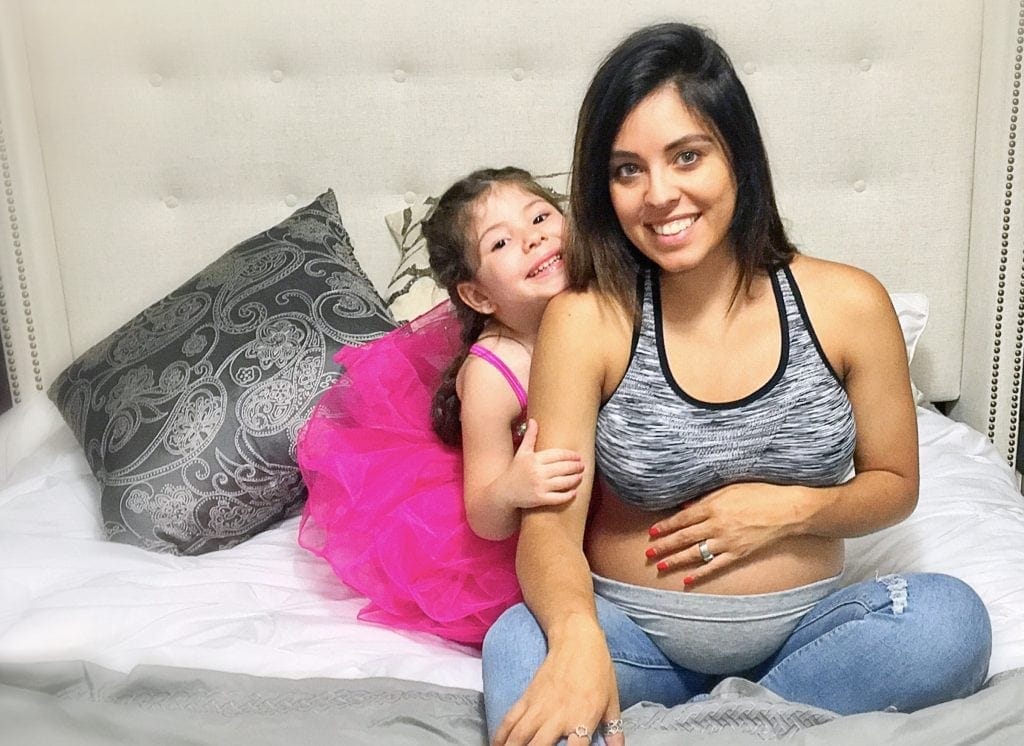 After a little more time passed, Michael and I started "trying" to get pregnant. After 7 months we started to think something was wrong. I know that pregnancy takes time, but Michael had a surgery a few years back, and he wasn't sure if that was causing the problem. We told ourselves, we would wait a few more months and if nothing happens, we would go see a specialist. Shortly before our appointments, I took a pregnancy test and it came back positive!
So here we are! I am 27 years old. I am a mommy to a 5 year-old girl, girlfriend to Michael, and growing baby Noah.
What am I doing differently with this pregnancy? Being more healthy, but also embracing my pregnancy more. With my first pregnancy, I was 22, so I was scared. I was still in school. I wasn't sure what to, what to wear, how to breathe! Lol. I remember having ONE pair of maternity shorts with the band that goes over my belly. I used to squeeze myself in to my regular jeans or just wear sweatpants ALL the time. NOW, I love showing my belly, I make sure I have tons of maternity jeans, maternity shorts, maternity dresses etc.! I love showing my pregnant belly, maybe I appreciate it more now that I know what I'm getting into. I love embracing my pregnant body because I think its a beautiful thing that happens to a women's body.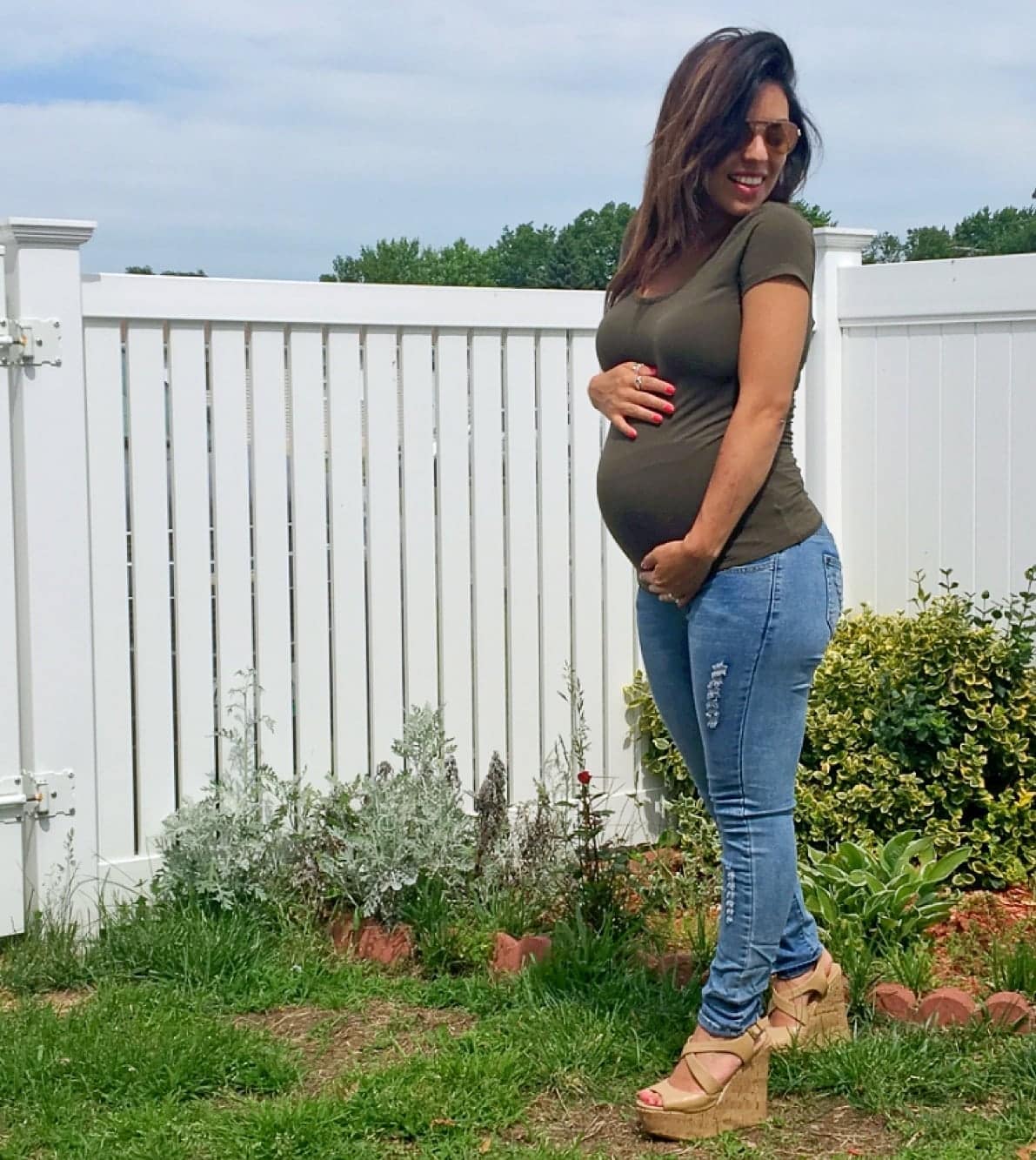 I'm also excited to connect all the pieces of my family. I think mothers of blended families can understand this feeling. Noah is the missing link to connect our perfect blended family.
This pregnancy hasn't been a walk in the park, but because of everything I've described above it has all felt worth it. After weeks of extreme nausea and vomiting, on Valentine's Day I ended up going to the emergency room because I was dehydrated, my pulse was extremely high, and my blood pressure was low. My doctor diagnosed me with Hyperemesis Gravidarum, which is severe nausea and vomiting during pregnancy. My OBGYN recommended IV Home Therapy at this point. A nurse came once a week to change my IV dressing and everyday I would administer my nausea medication for about 45 minutes followed by my hydration for about 4 hours. I was out on medical leave from work because I was hooked up to the IV for about 5 hours a day. It was actually quite comical because I would be going about my business pulling the IV pole around the house like I was in the hospital.
This went on for what seemed like forever, but now I'm back on track. My passion has always been helping others and making women feel better about themselves. After being blessed to help people in my full-time job, I come home and do what any other mommy does. I make dinner, feed my baby girl, hear about her day, but I also run a small business with my fitness passion. I started working out 2 ½ years ago and fell in love with how it made me feel. I eventually received my personal trainer certification, so I can help other women who struggle with getting into the fitness lifestyle. Now that I am focused on healthy pregnancy fitness, I'm pursuing my pre/post natal certification. Fit pregnancy has become an unexpected passion and finding a brand like Sexy Mama Maternity that embraces me for who I am is icing on the cake. Thanks to Sexy Mama Maternity for sharing my story and styling me in clothes that make me feel like my best self.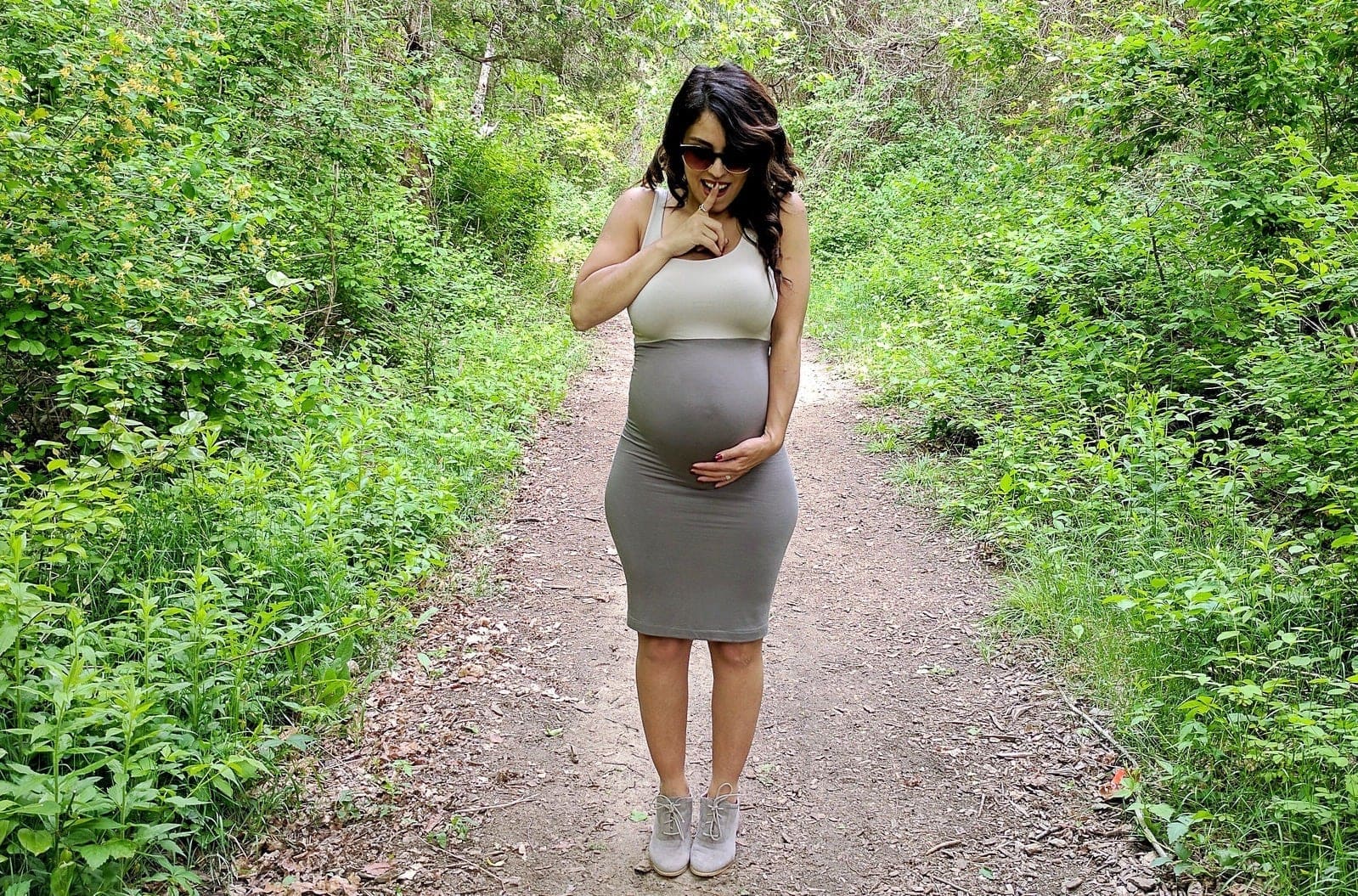 This pregnancy, like all pregnancies has been a journey. All the ups and some downs throughout my second pregnancy have opened my eyes to the differences between pregnancies. Any other mamas out there feel the same way? All I know is that every family is different and I'm so blessed to have my mine. I'm sharing a few details about my second pregnancy and my blended family dynamic because I think it's important to talk about non-traditional families. So let's talk. I'm an open book. Tell me about your pregnancy experience and ask anything that comes to mind from personal details to styling tips!