It isn't the 1950s anymore ladies! Pregnant brides are a thing and Sexy Mama Maternity is here to help you look stunning for your big day. There's no reason that you can't get that bump down the aisle in style with the perfect maternity wedding dress.
There are many factors to consider when picking out this special dress!
Do you want sleeves? Maybe sleeveless?
When thinking about what kind of sleeves you want on your wedding dress (or no sleeves at all), you'll want to consider the time of year, location, and what you're comfortable with. Outdoors summer wedding? You'll probably want to go with sleeveless or strapless. Winter wedding? Sleeves are most likely the way to go!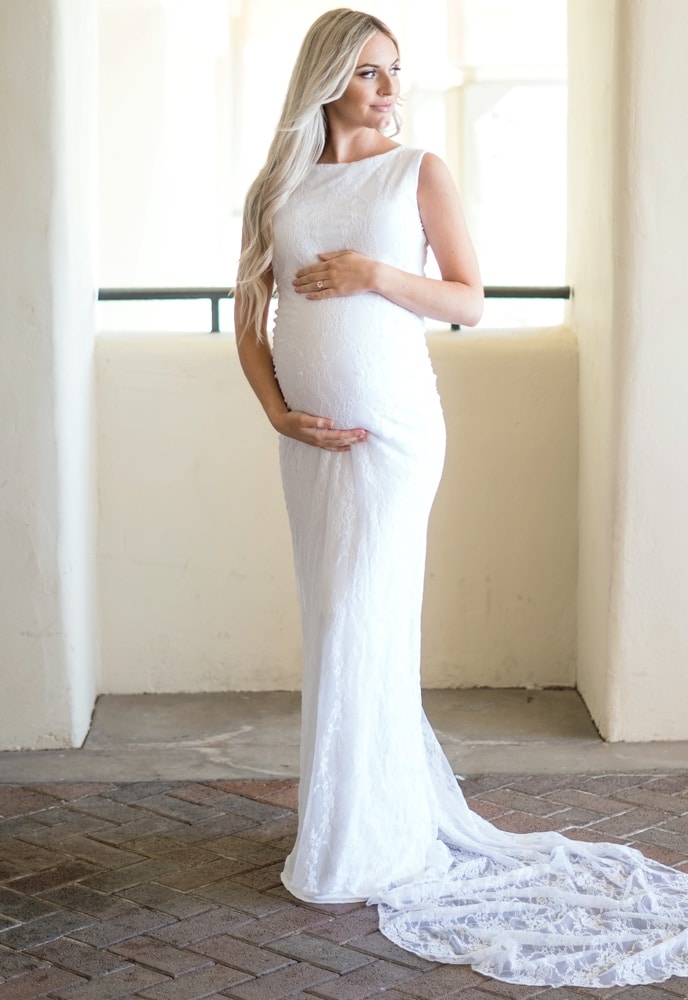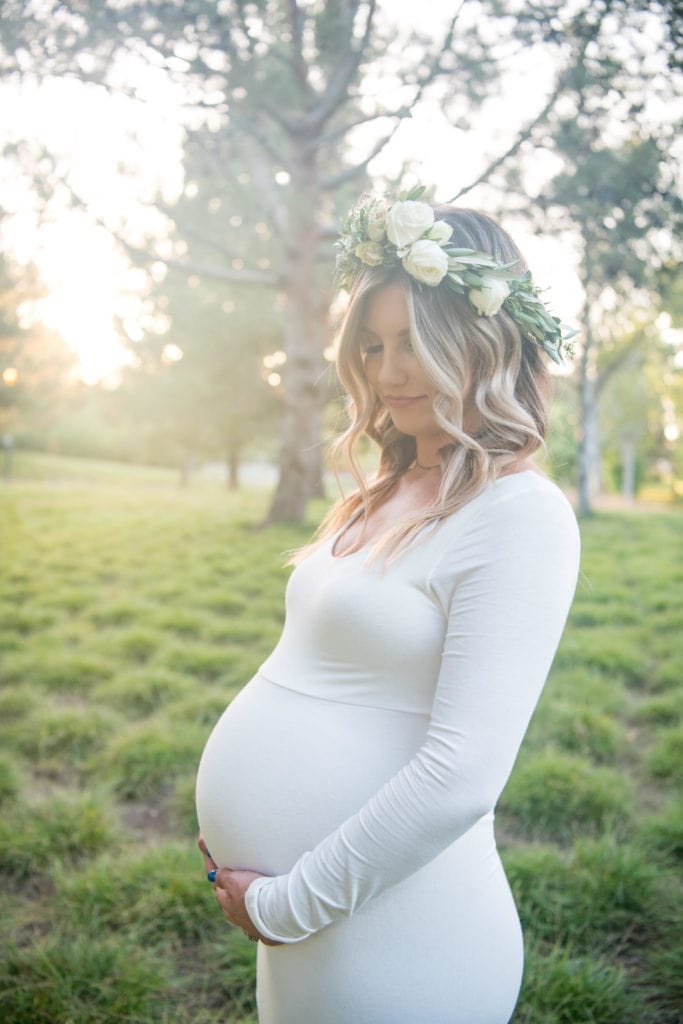 Do you want a long train?
Long trains are quite traditional to have on wedding dresses. They are elegant and breathtaking, but not all brides want to worry about it being in the way, or don't like the way it looks! You can get the best of both worlds with a detachable train. Put it on for the ceremony and take it off for the reception!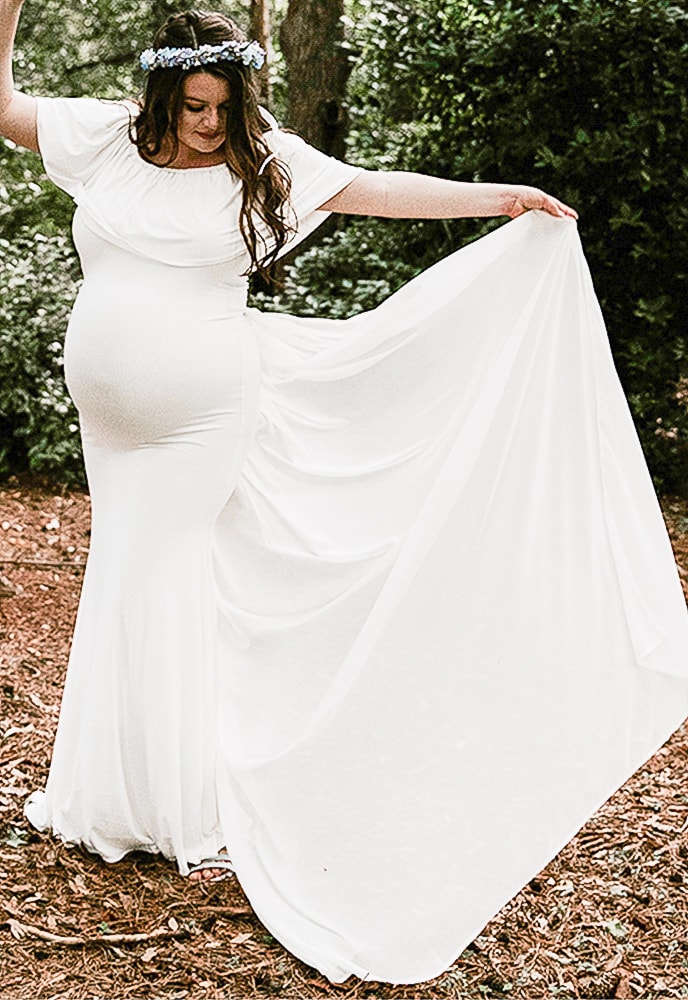 What material do you want?
Lace and chiffon are both stunning and common materials to have on your wedding dress. If you're going for a more informal look, we say ditch the lace!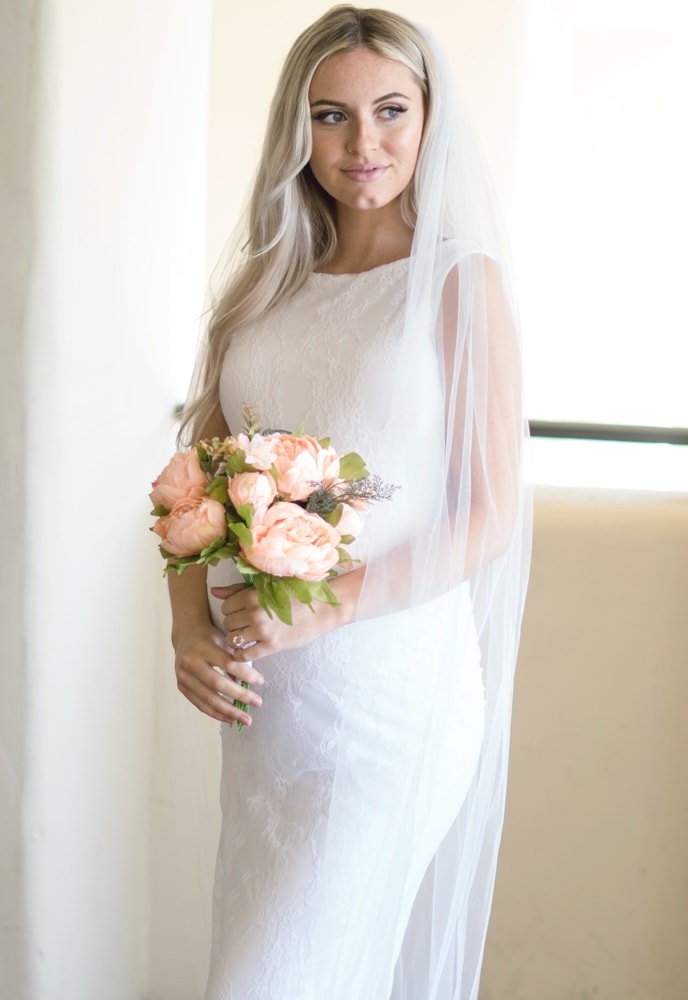 Do you want a veil?
Veils are important to some brides, but not to all! All Sexy Mama wedding dresses come with the option to add a 30″ or 118″ veil.
We are excited to be a part of your special day! For basic questions, please head over to the Bridal Information page here. An SMM Bridal Stylist will be happy to help with any other questions you have via email!