Let's talk about pink! Pink is one of the most common colors for baby showers. And that's no surprise since it's considered a traditional baby girl color. Whether you're having a baby girl, you adore the color, or maybe you just want to stand out at your blue themed baby shower, you really can't go wrong with pink baby shower dresses. With all attention on you (and the baby of course), it's no surprise that you'll want to look pretty in pink for this special occasion. Sexy Mama Maternity has you covered! We're here to help you pick the perfect pink baby shower dress!
Blush Pink
A true baby pink, Blush Pink is a classic for baby showers! Flattering for any skin tone, Blush is an all-around winning choice for a pink baby shower dress. 
How cute is Mama @monikvcruz wearing our Slim Fit Baby Shower Gown in Blush Pink?!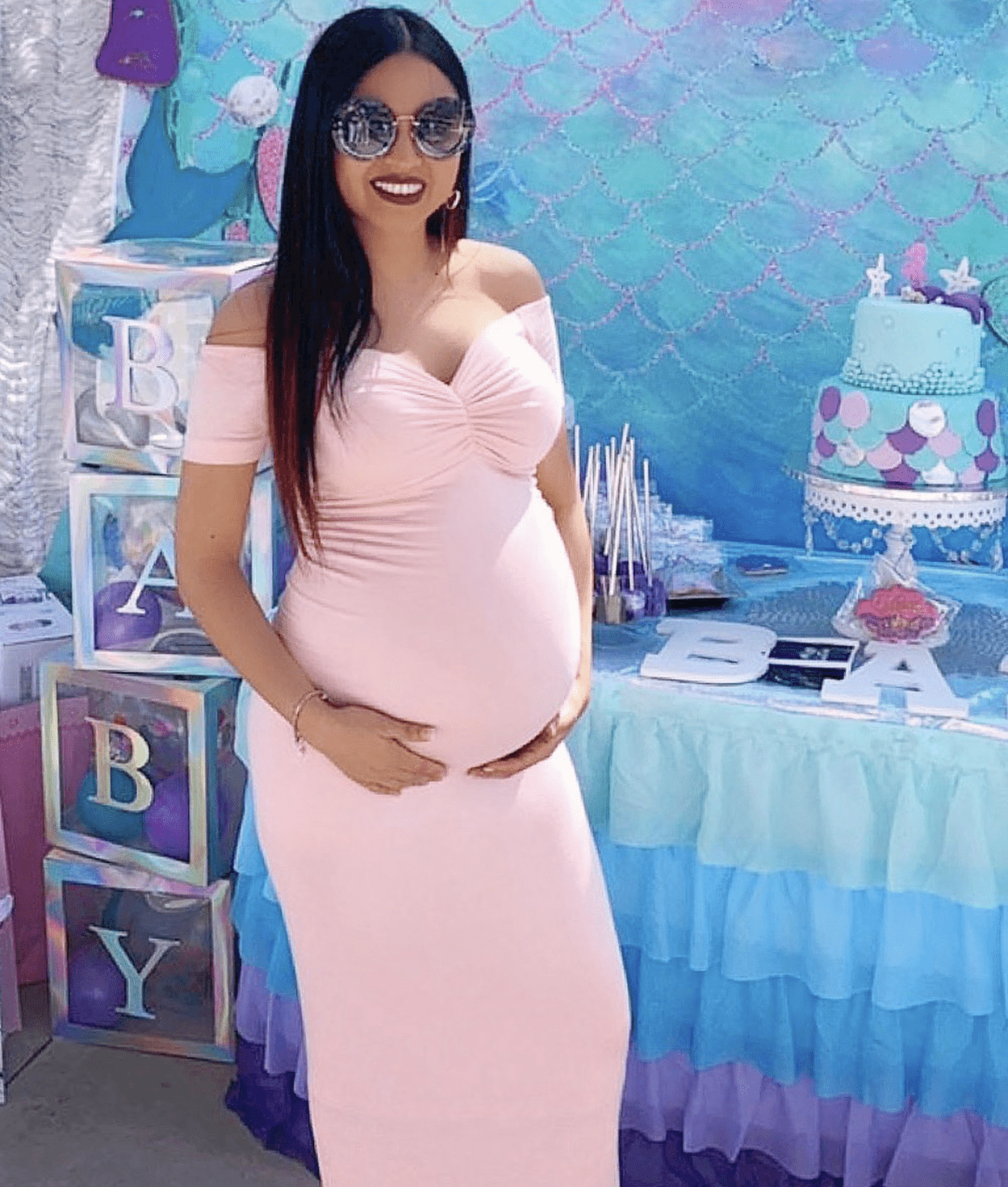 Adorable as can be, Mama @_.emsxxo is wearing the Ruched Front Mini Bell Sleeve Maternity Dress in what else, but Blush Pink!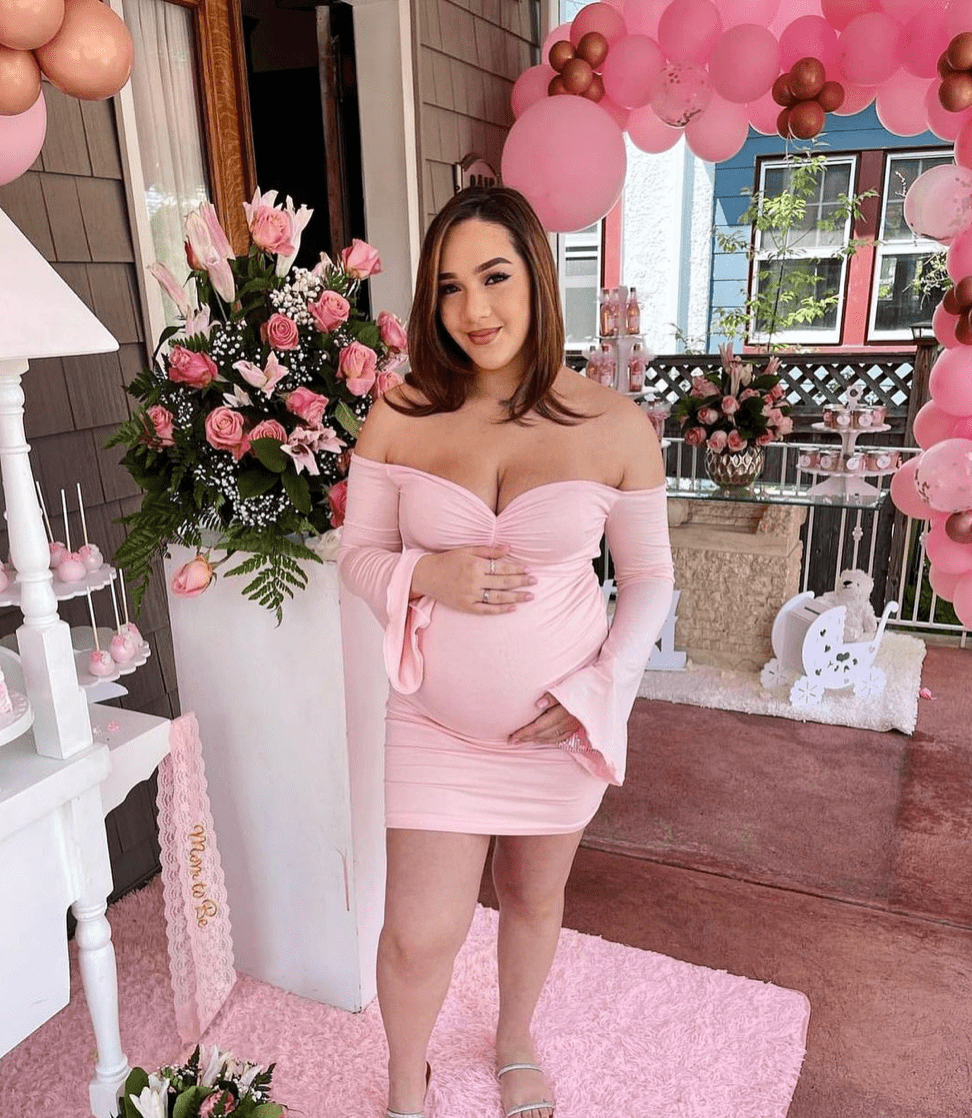 In our most popular baby shower combination, Mama @valerieannsmith is wearing the Off the Shoulder Sweetheart Maternity Dress with Short Sleeves in Blush Pink!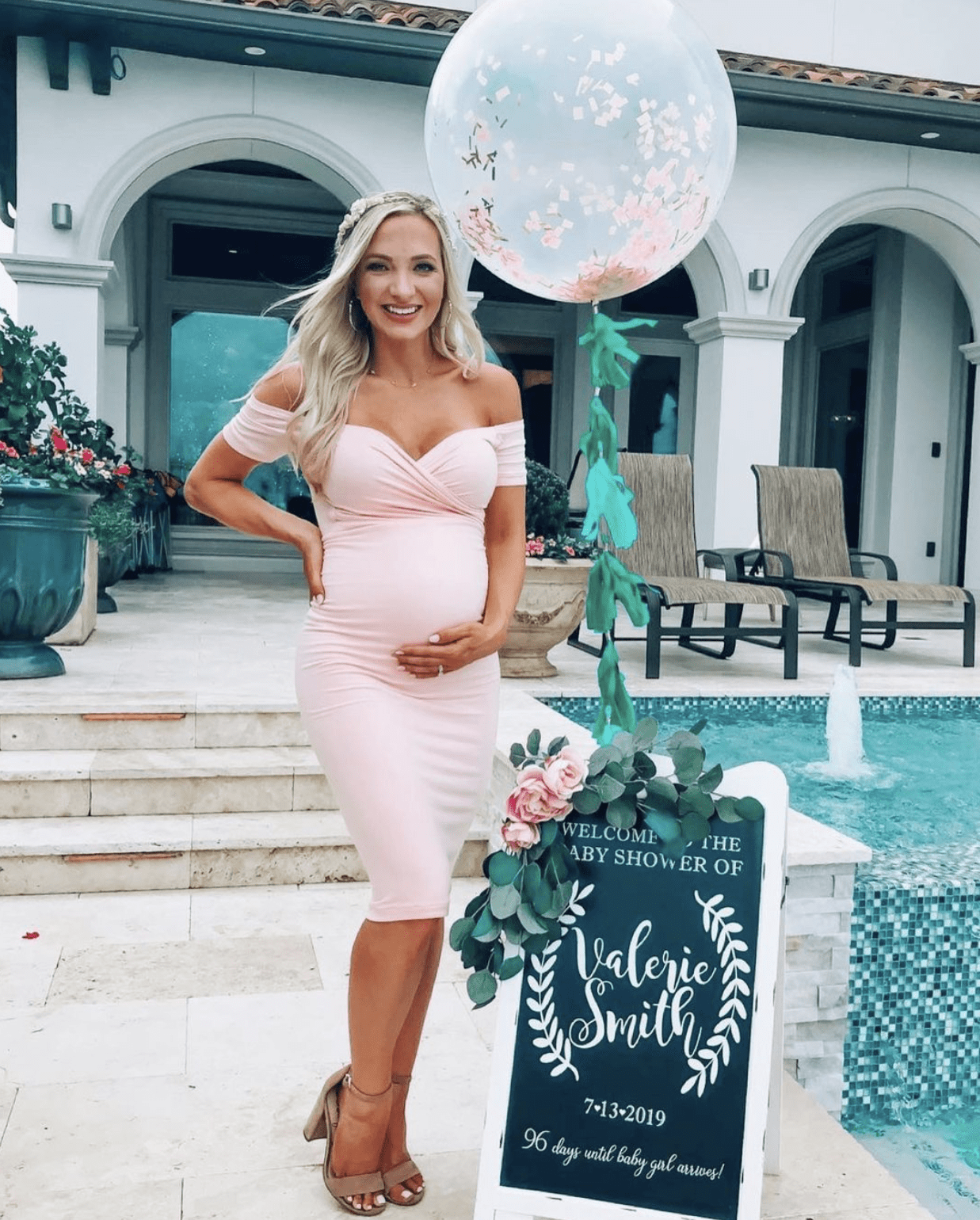 Dusty Pink
A Mama-favorite, Dusty Pink is a trendy choice for your baby shower dress. Available in hundreds of styles, this color of pink is hard to beat!
Mama @theamaniaraye is wearing our Cross Bust Maternity Dress with Back Slit in pretty Dusty Pink!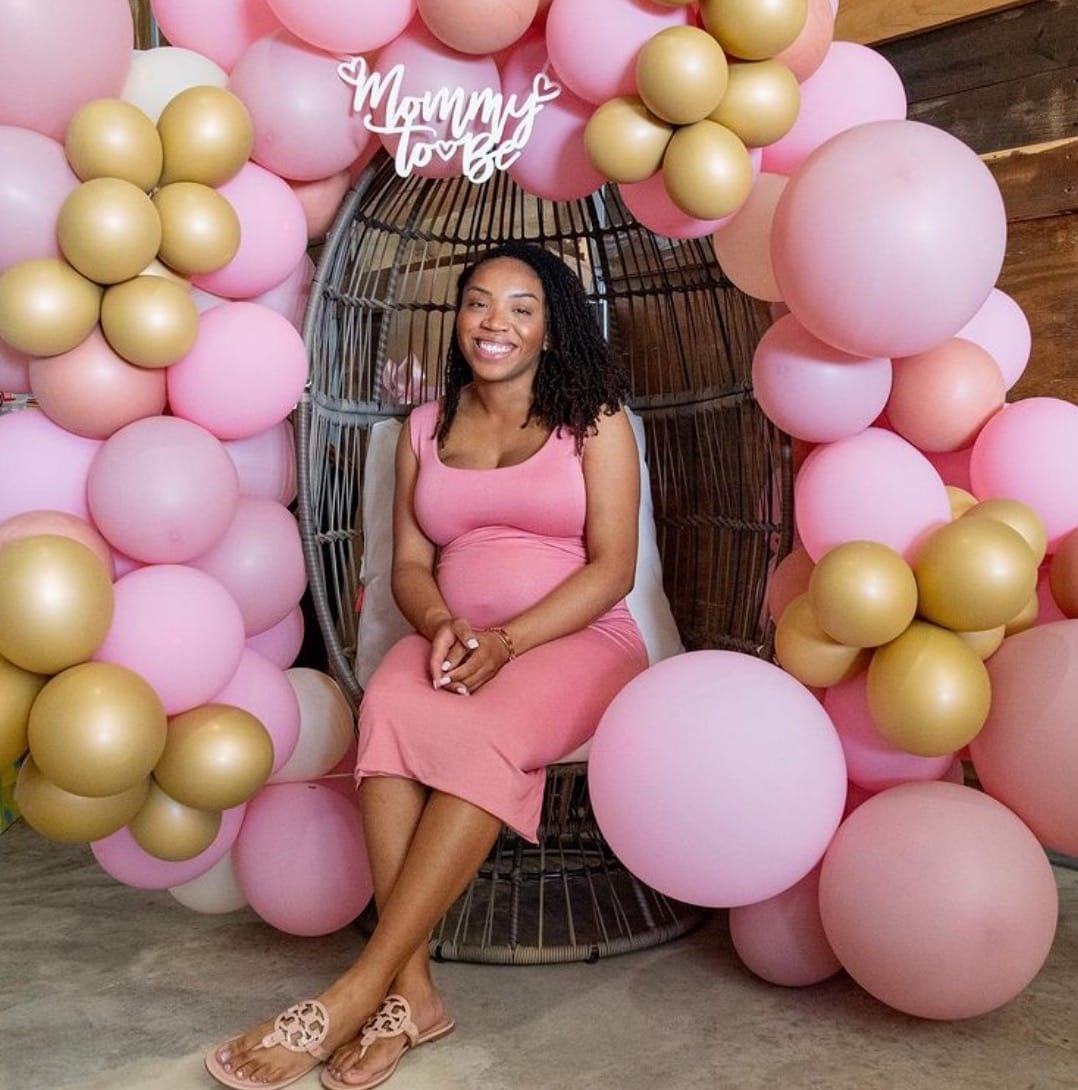 How cute is Mama @styledbykate?! She is wearing her Sweetheart Tie Front Maternity Dress with Short Sleeves in Dusty Pink.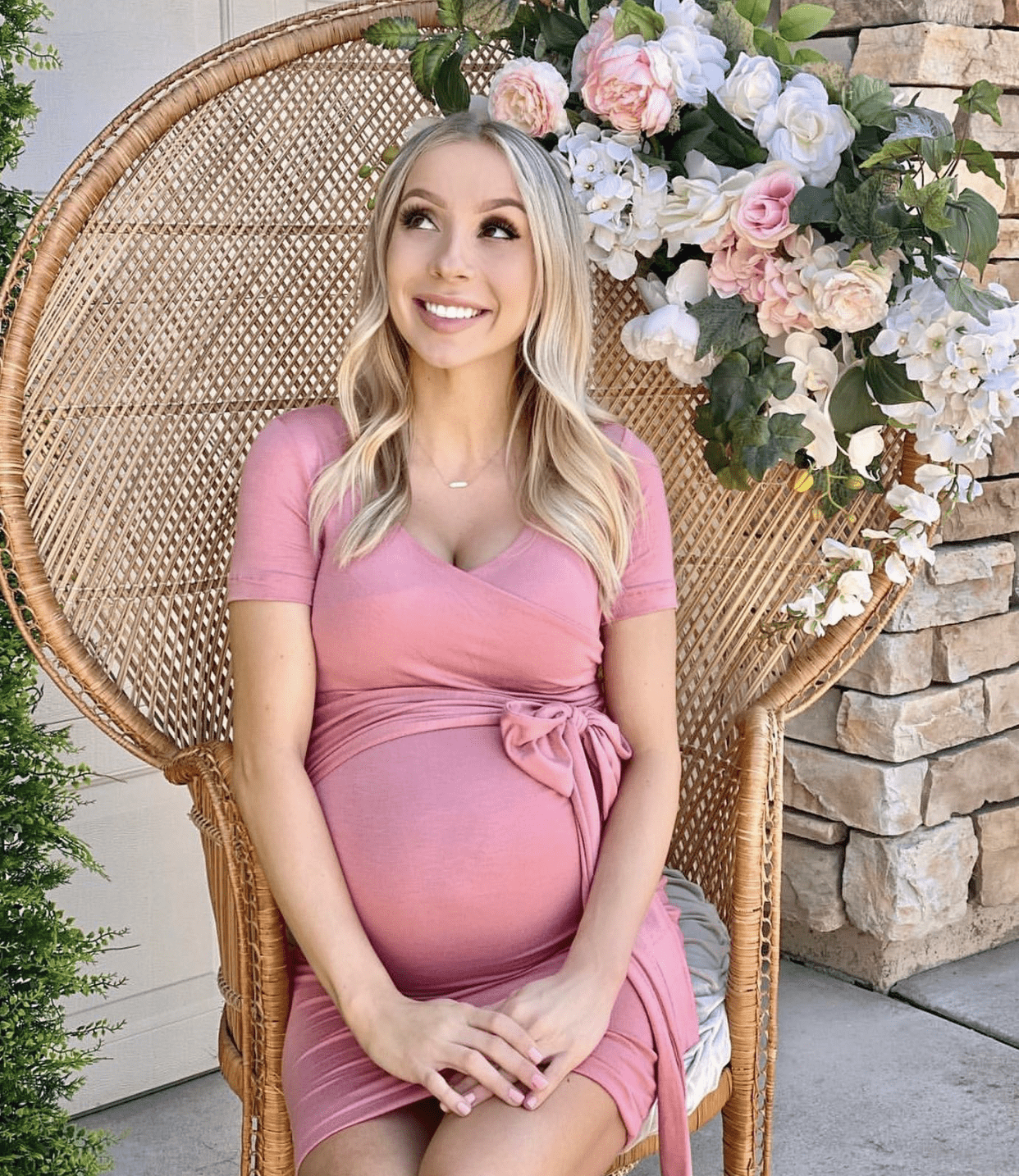 Fuchsia
Perfect for Mamas who like a pop of color, Fuchsia is bright, fun, and perfect for your baby shower! You will truly stand out in this exciting and fresh take on pink.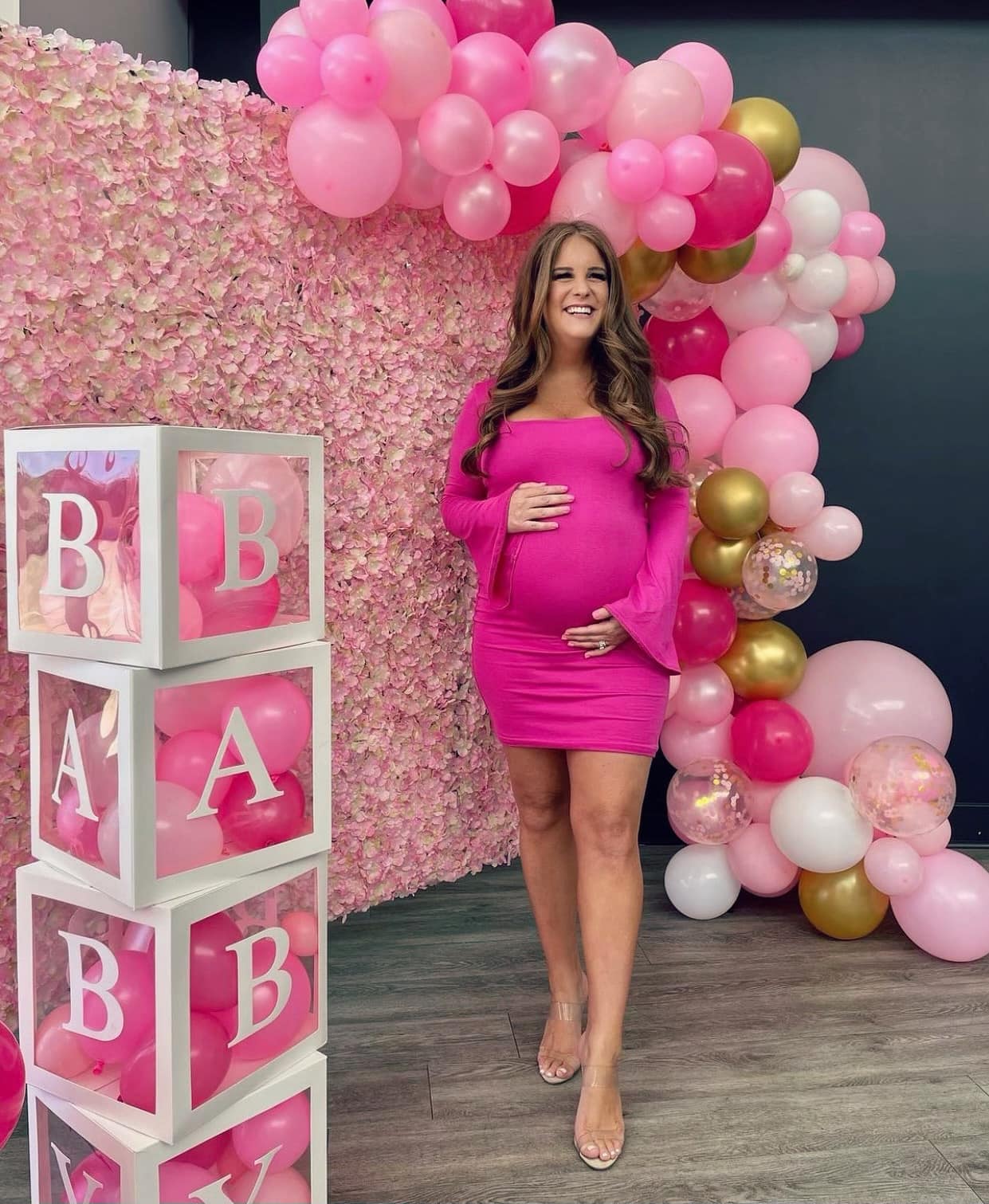 Mama @brefree is wearing our Fold Over Ruched Maternity Dress with Long Sleeves in Fuchsia, paired with perfect pink heels. How cute!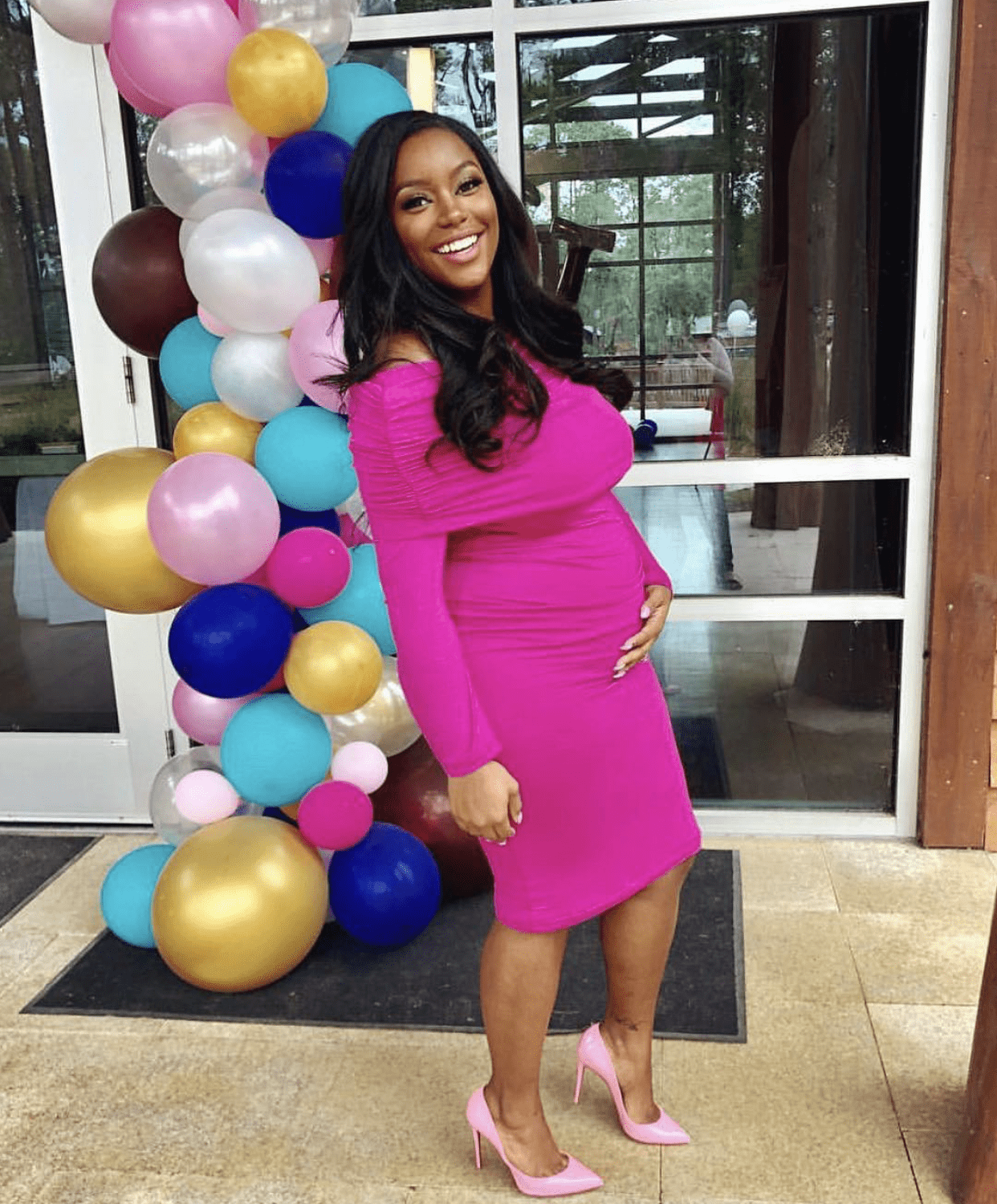 Rose Pink
Just like the flower it is named after, Rose Pink is classic and oh-so beautiful. Perfect for Mamas that want a brighter shade, Rose Pink is a great choice for your baby shower dress color.
Mama @deee_gleason looks so stunning in her Off the Shoulder Sweetheart Slim Fit Gown in Rose Pink!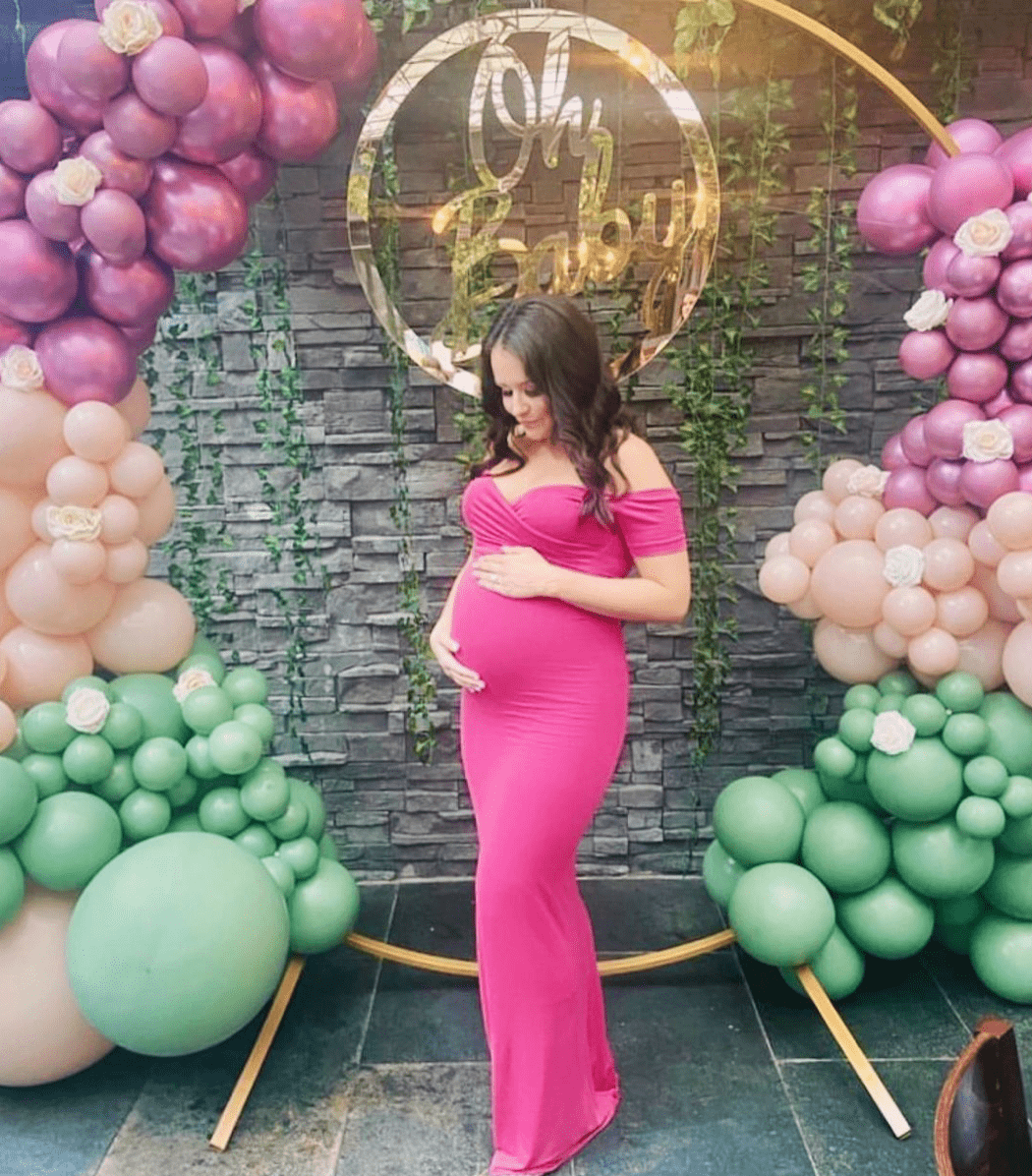 Peony
A dark, rich shade of pink, Peony is such a stunning color for your baby shower dress. Not only is this color incredibly flattering, it is also made in our premium stretch fabric for an all around flawless look!
Pretty in Peony, Mama @itszkristine is wearing our Long Sleeve Sweetheart Flare Gown!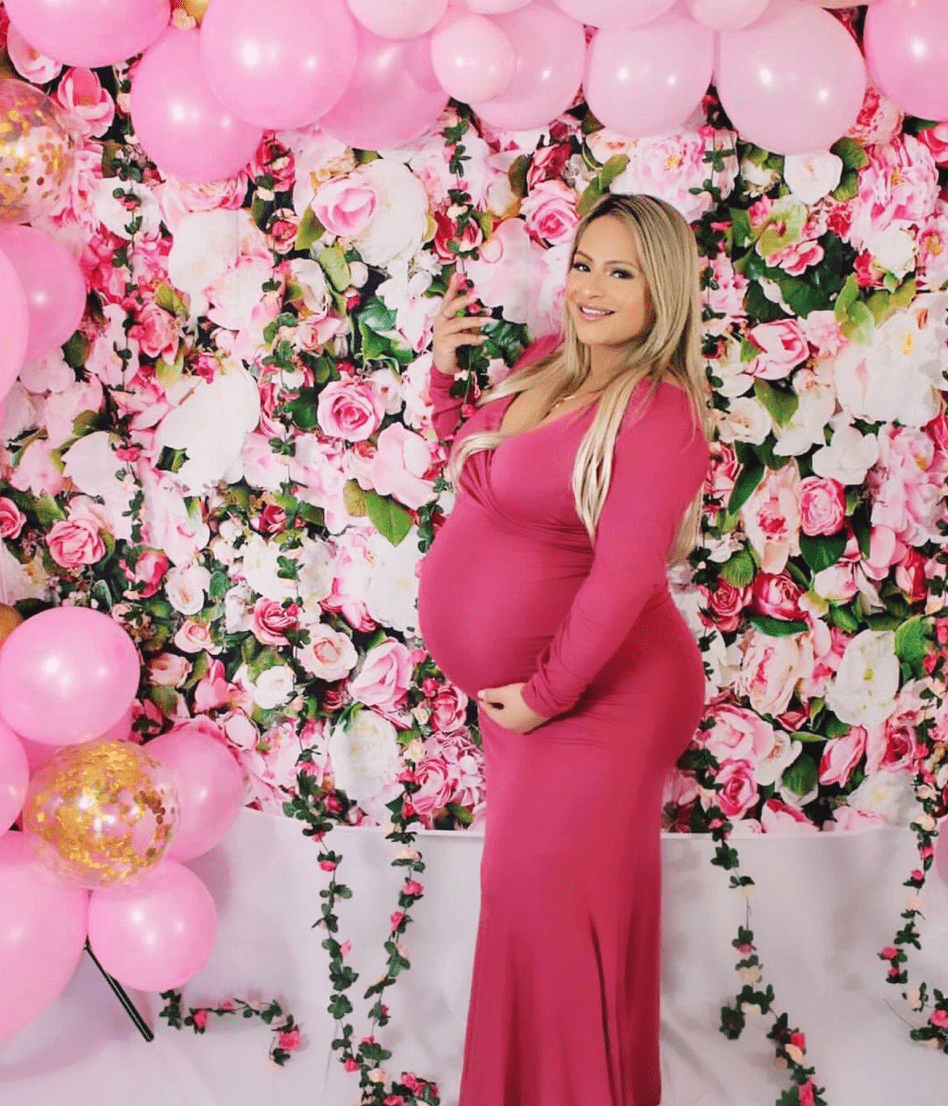 Need help selecting the perfect maternity dress or gown? As always, Sexy Mama Maternity is here to help! Chat with a stylist through the website or send us an email for sizing and styling assistance. And most importantly, don't forget to send us your pictures! We'd love to see your Spring baby shower inspo!