Tis' the season to break out the classic Fall and Winter staple: Plaid! Every year plaid makes a comes back and here at Sexy Mama Maternity, we love it! We have something for every Mama in plaid maternity styles, from dresses, tops, kimonos, and more. Plaid is a true classic, perfect for any occasion! Our styles are perfect for the upcoming seasons, as well as many more to come because they can be worn throughout pregnancy and beyond!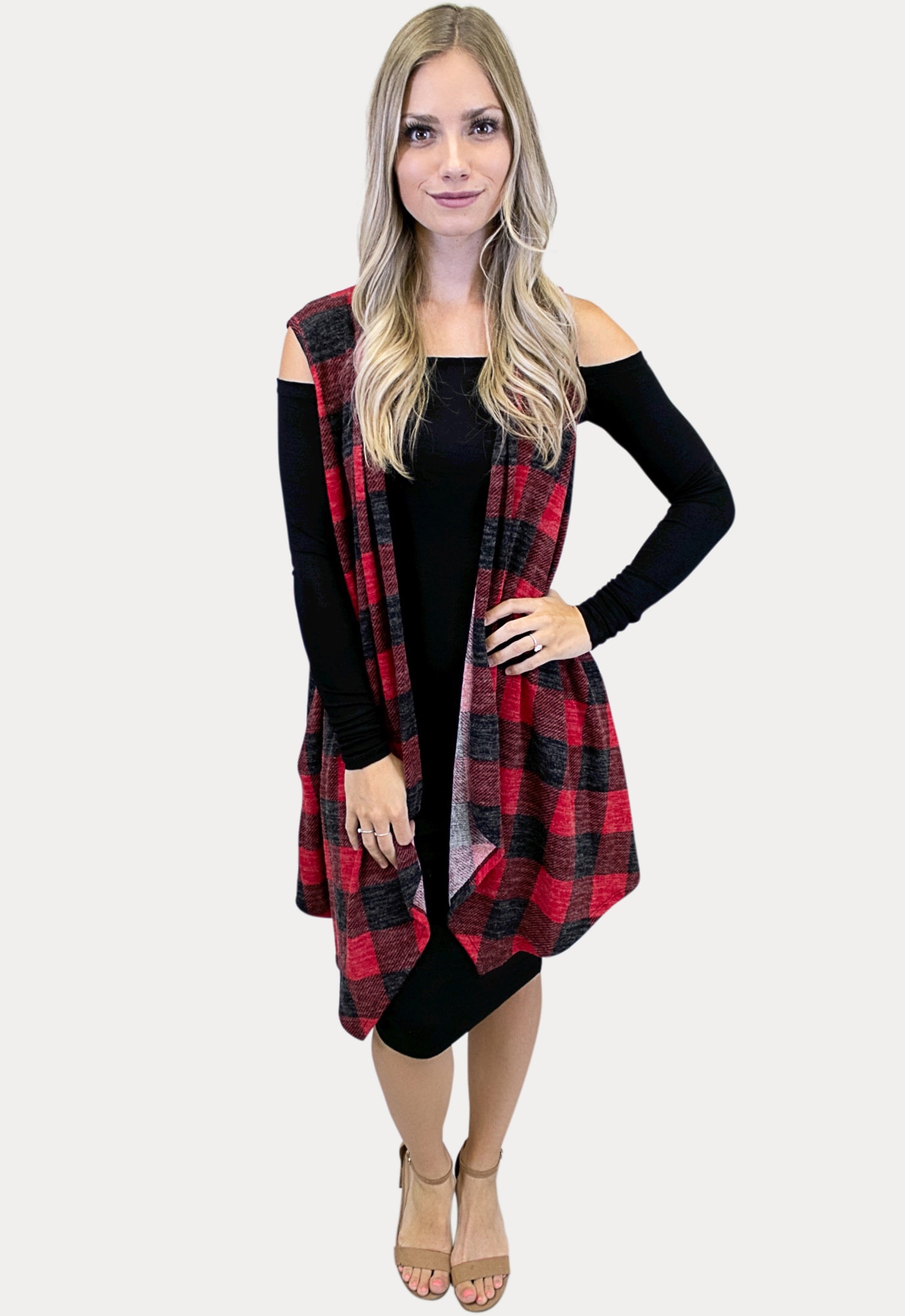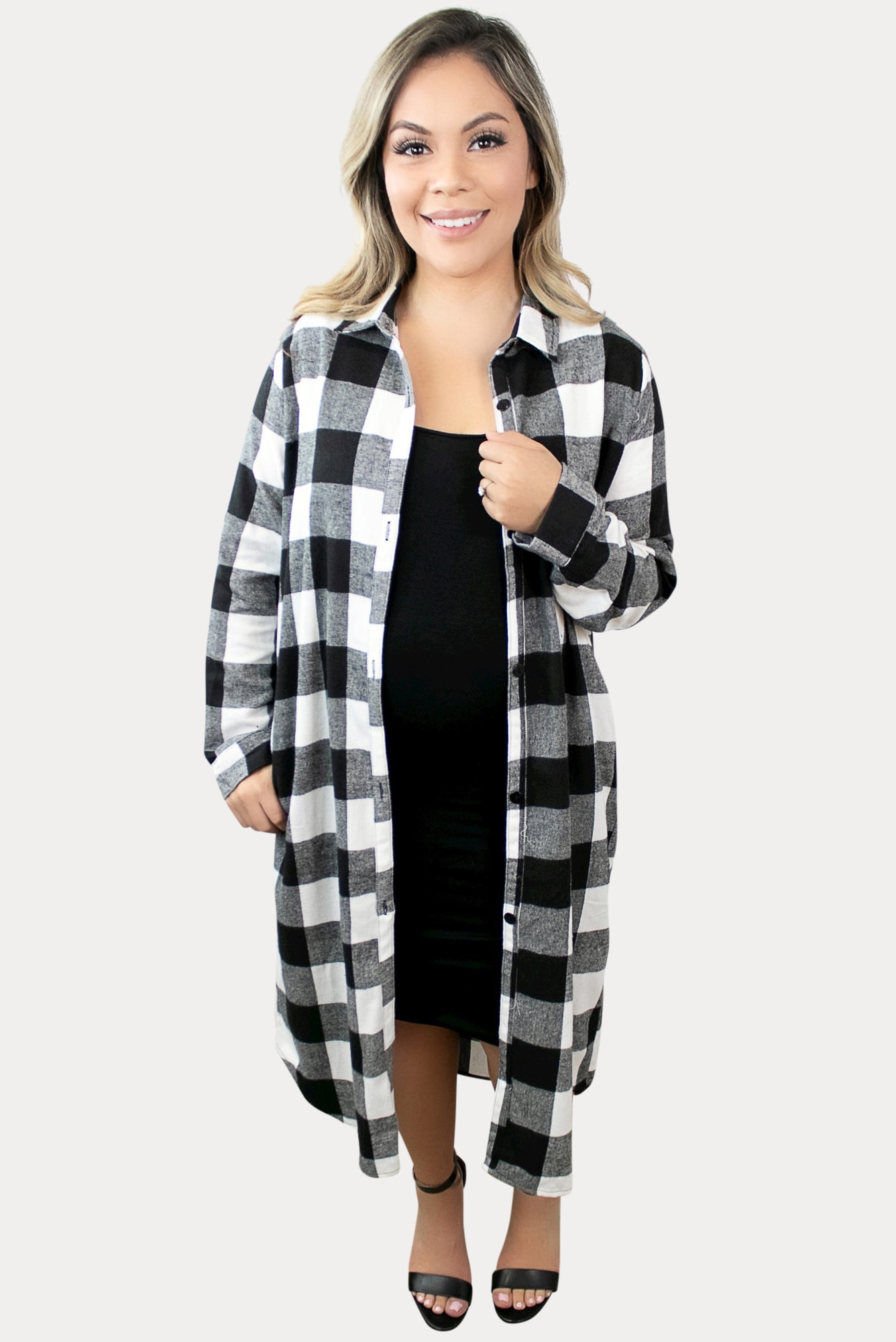 Our Sleeveless Buffalo Plaid Kimono in Red is the perfect layering piece for any Fall outfit! The classic red and black print is timeless and effortless, not to mention super comfy with this kimono.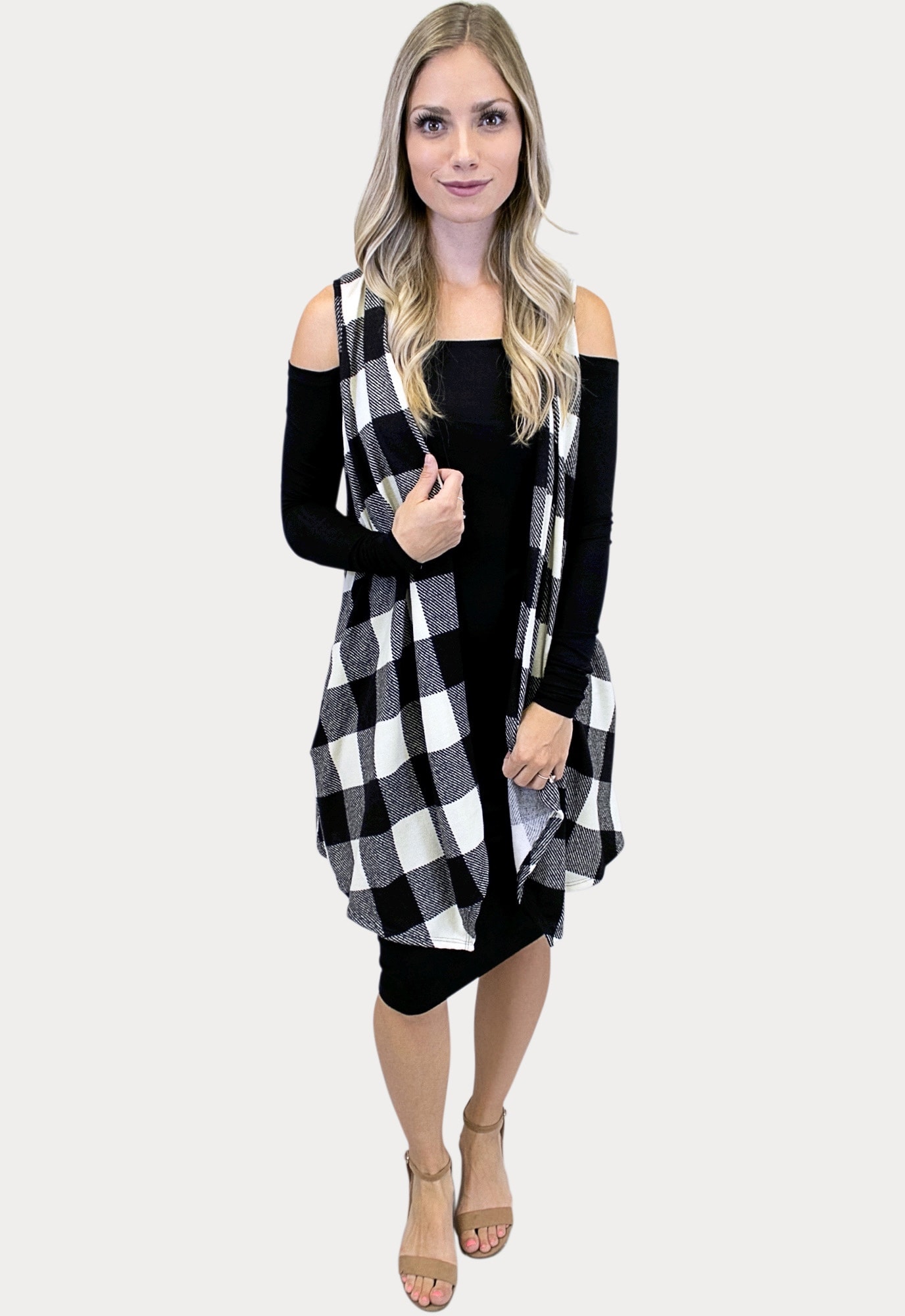 If you like Buffalo Plaid, but prefer neutral colors, our Sleeveless Buffalo Plaid Kimono is the one for you! Great for layering over a long sleeve top or dress. This maternity vest will enhance any Autumn look!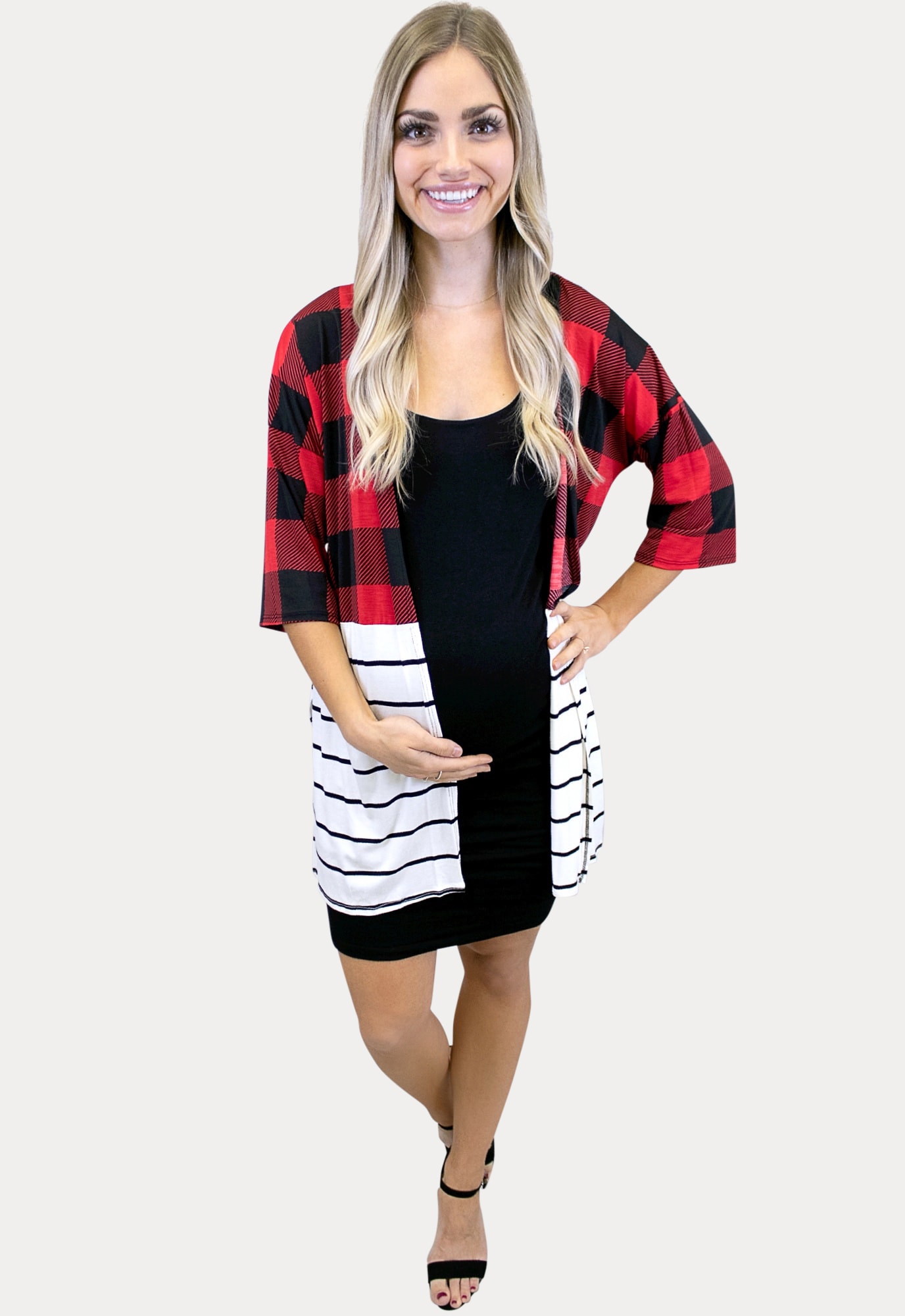 The best part of cold weather is incorporating layers to your day to day outfits! The Buffalo Plaid and Striped Maternity Kimono is quick to throw on, but brings a simple outfit together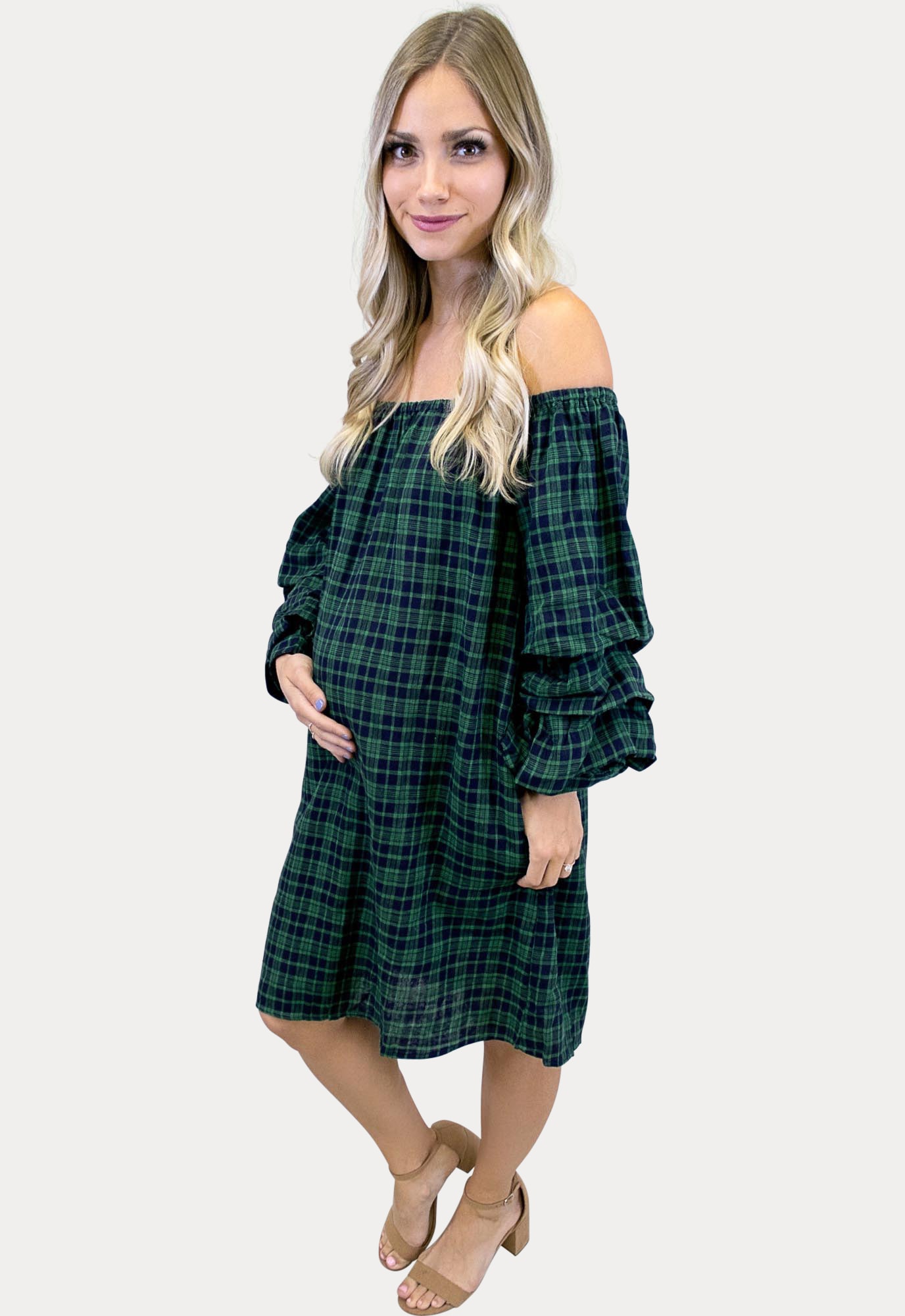 The Off the Shoulder Plaid Maternity Dress in Green is a perfect choice for holiday parties and get-togethers. This dress is super trendy, with plenty of room for your growing bump. Great for any of your upcoming events!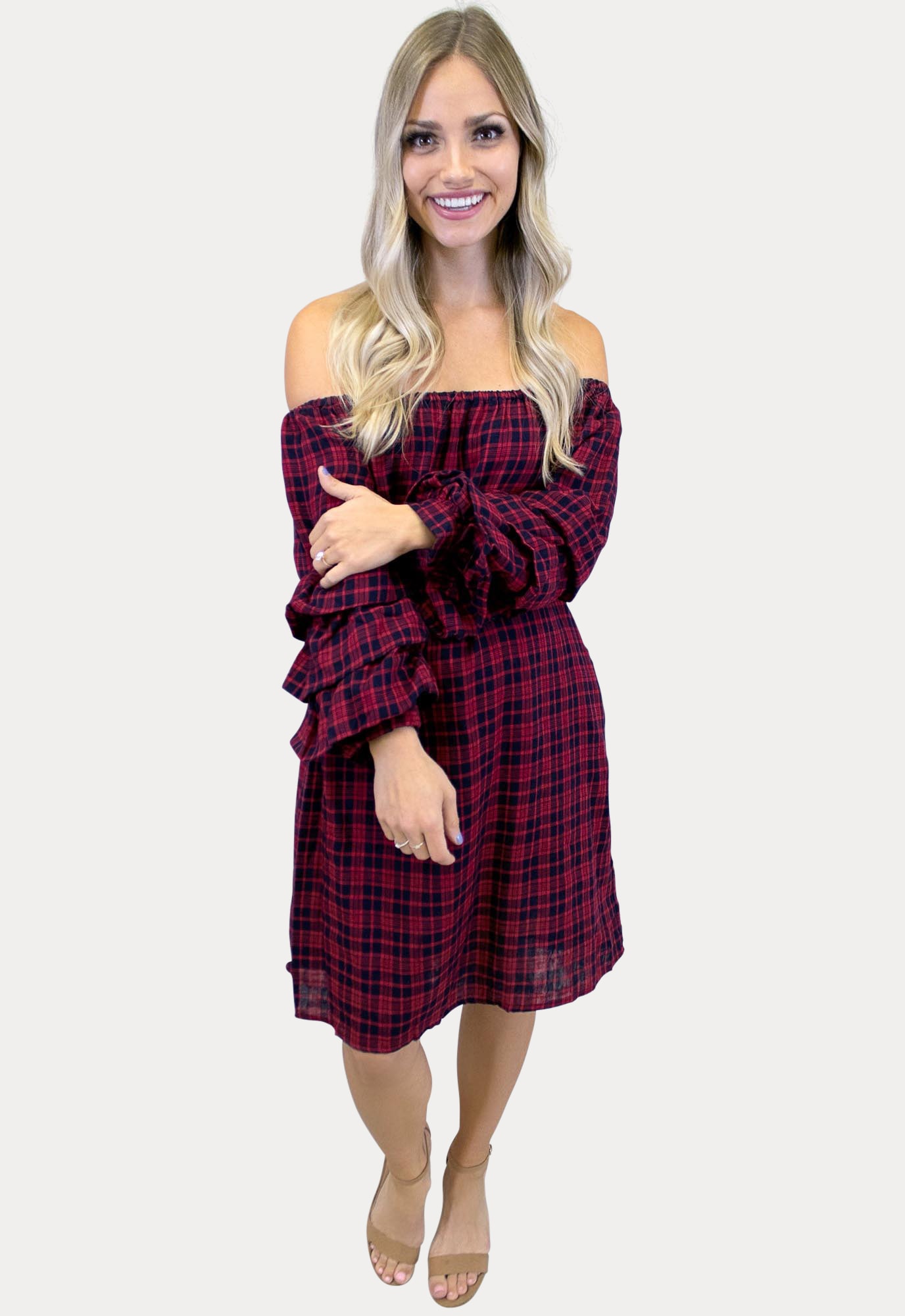 You can't go wrong with red! Our Off the Shoulder Plaid Maternity Dress in Red is for the mama ready to celebrate the season in traditional style. Red plaid is ideal for holiday casual outfits, and this dress is any easy way to incorporate that into your own wardrobe.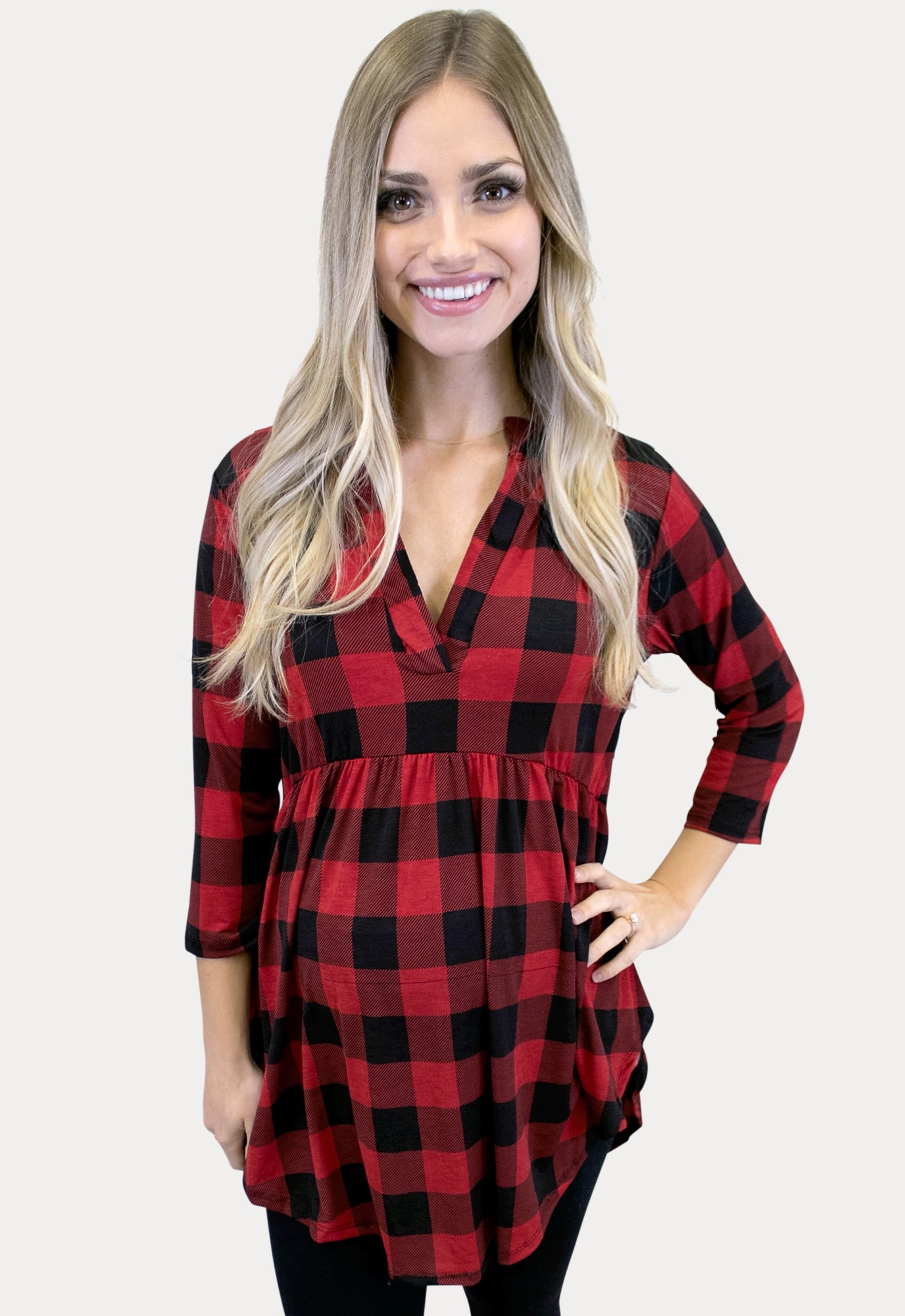 The V-Neck Buffalo Plaid Maternity Top is perfect to dress up or down for all your holiday outings! Pair with our Mama's Got Back in Black for an effortlessly gorgeous plaid maternity outfit.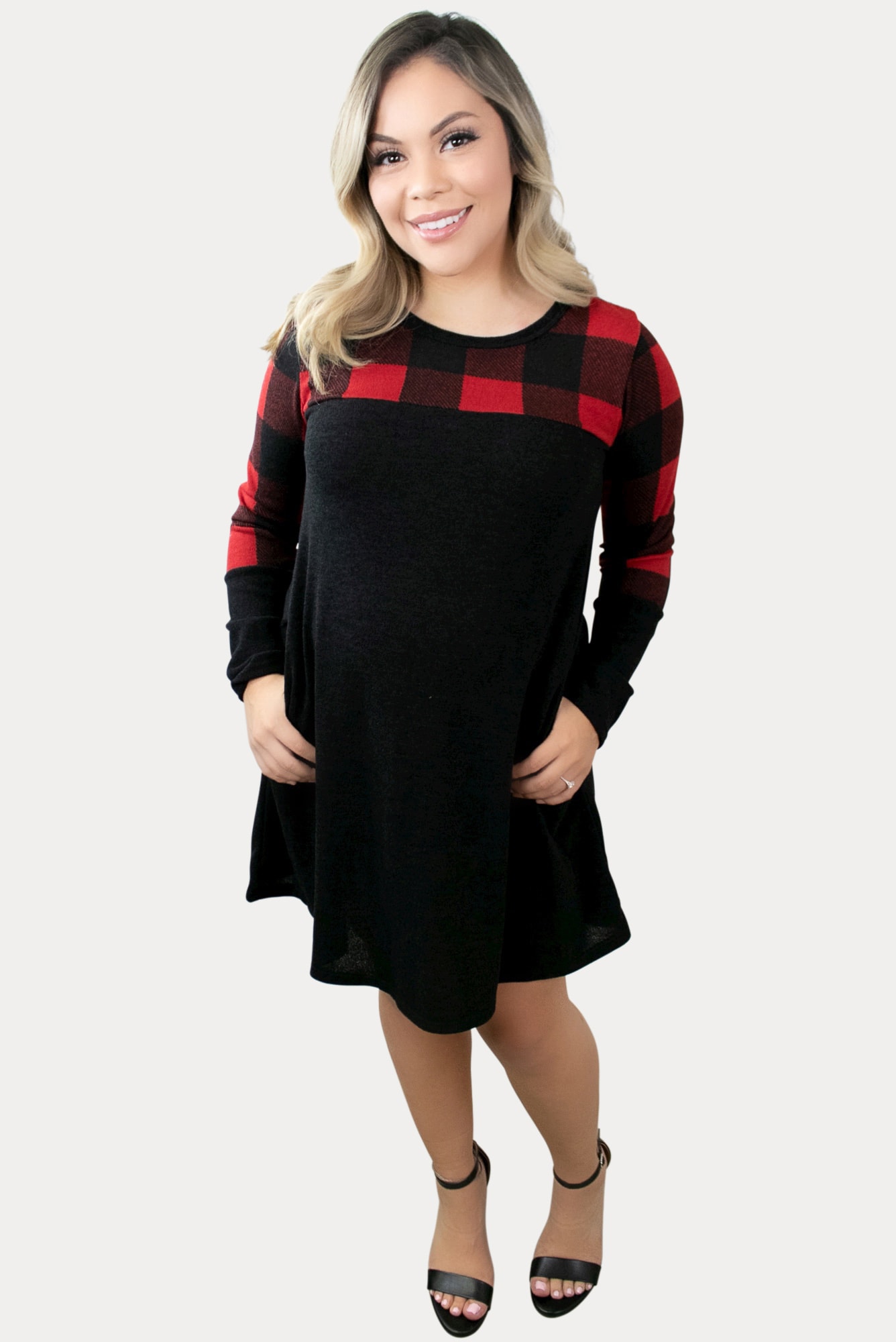 For the perfect fall dress, check out our Plaid Long Sleeve Maternity Dress! While this dress is super stylish, it is also comfortable for all day wear. Our favorite part of this dress is that it has pockets!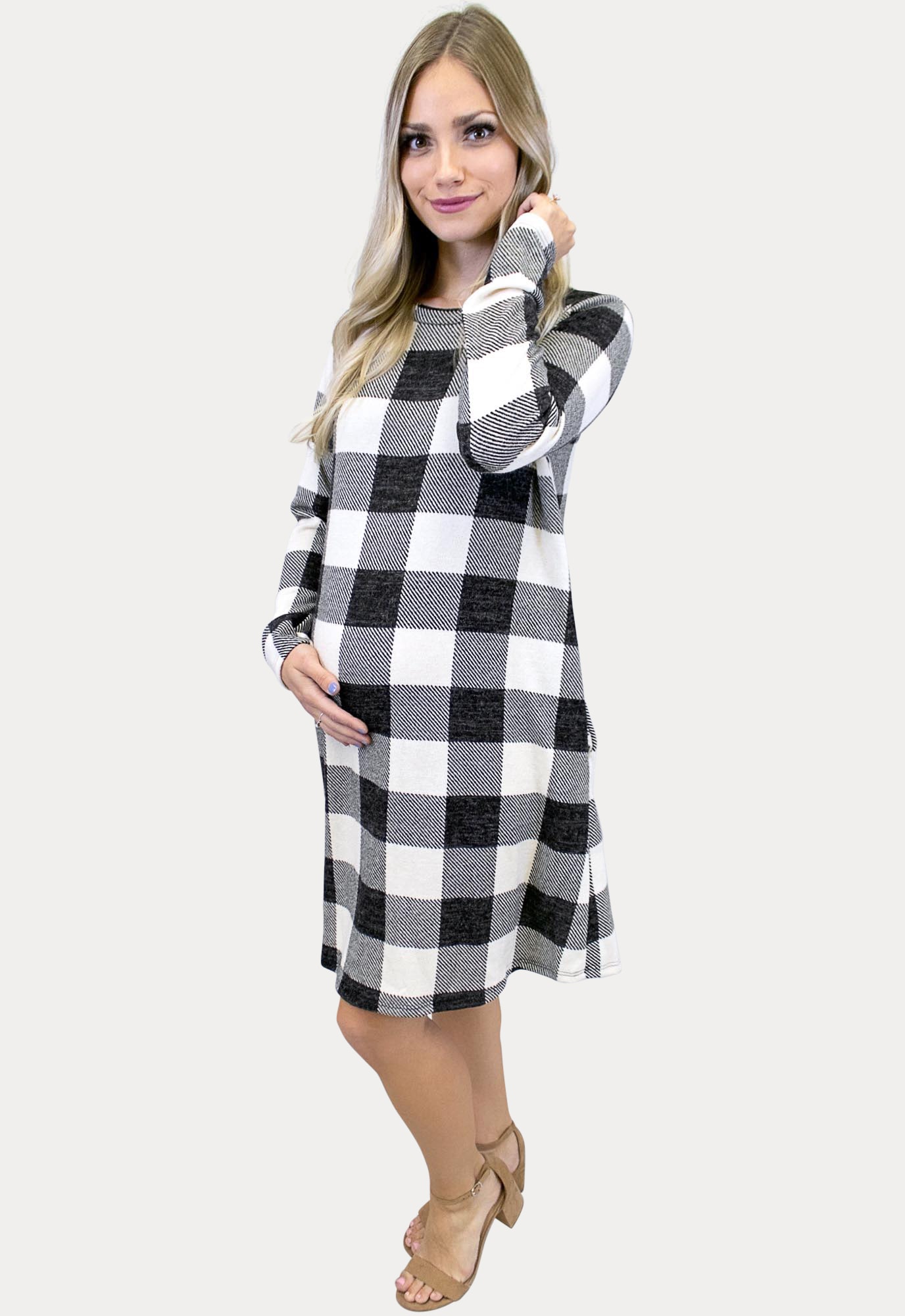 You can't go wrong with buffalo plaid when picking your cold weather outfits. The Buffalo Plaid Maternity Dress is an easy way to include this print into your closet. Dressed up or down, this dress is versatile for fall and winter!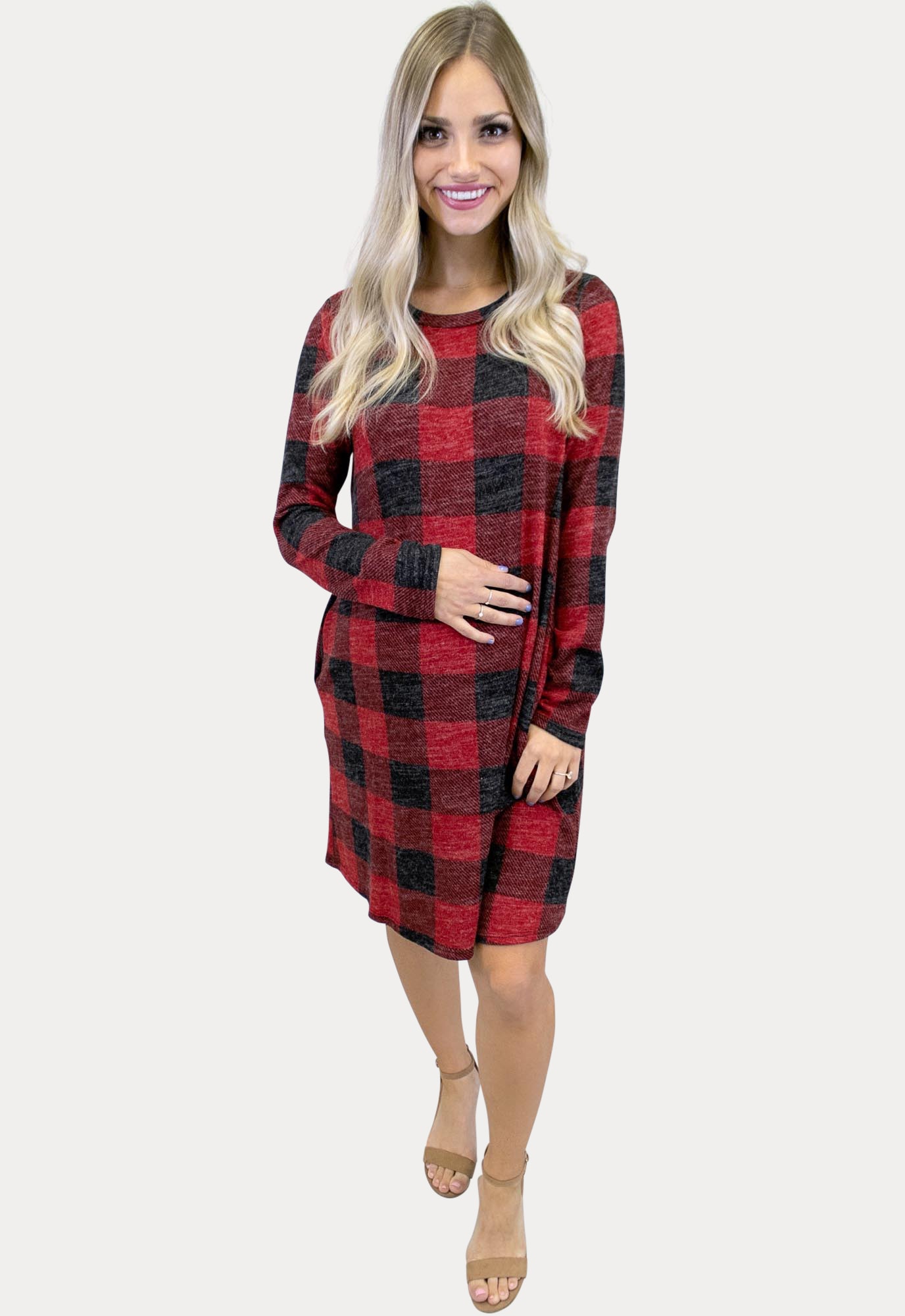 We also have the last dress in red! Our Buffalo Plaid Maternity Dress in Red is cute, easy to wear, and warm with its knit and long sleeves.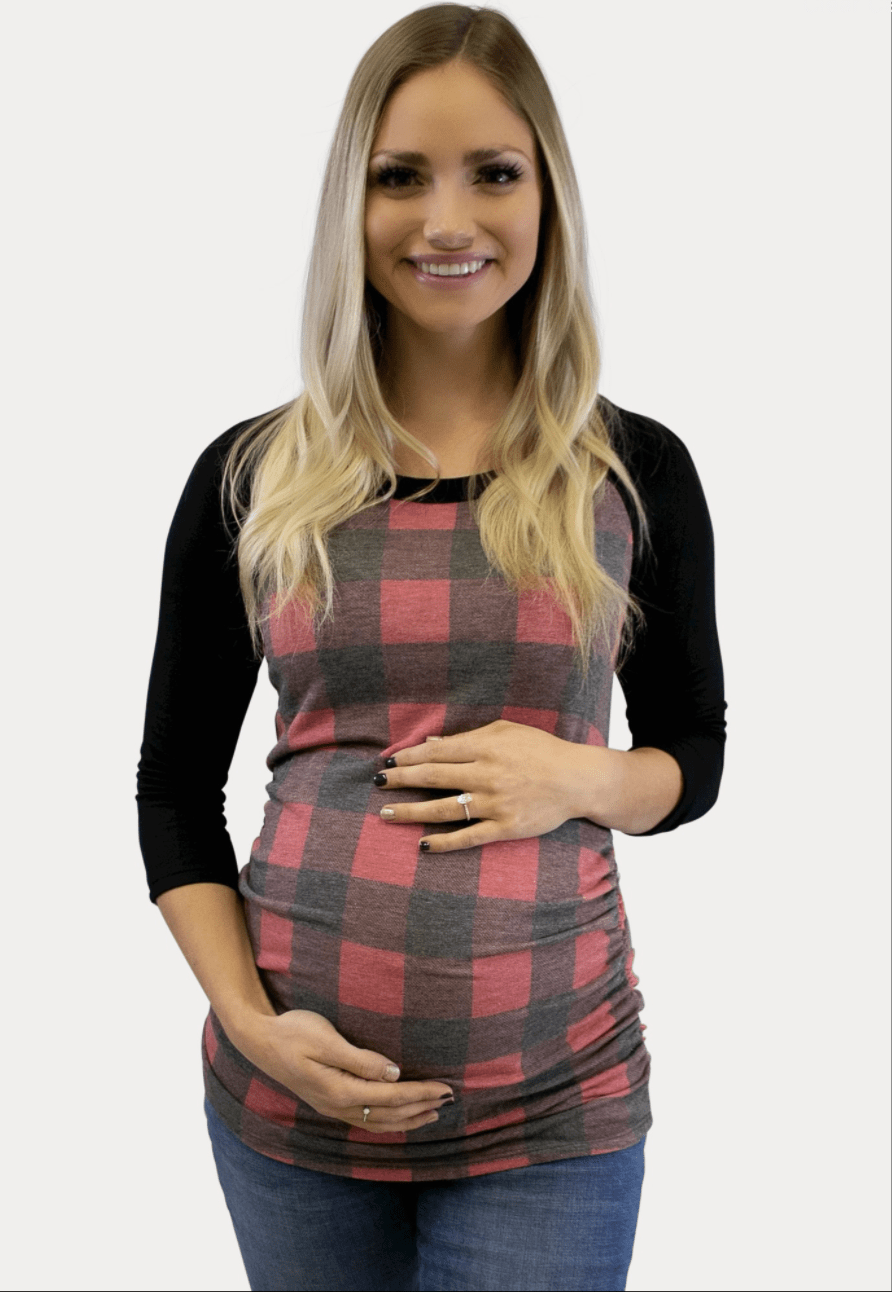 Here at Sexy Mama, we love our baseball tees! Super comfortable, but with the perfect amount of plaid, this tee will become your favorite. The Red Buffalo Plaid Maternity Tee is a Fall and Winter must!
Our Long Sleeve Knit Maternity Dress in Plaid is a win-win for cold weather fashion. Incorporate classic plaid, while still being warm and cozy!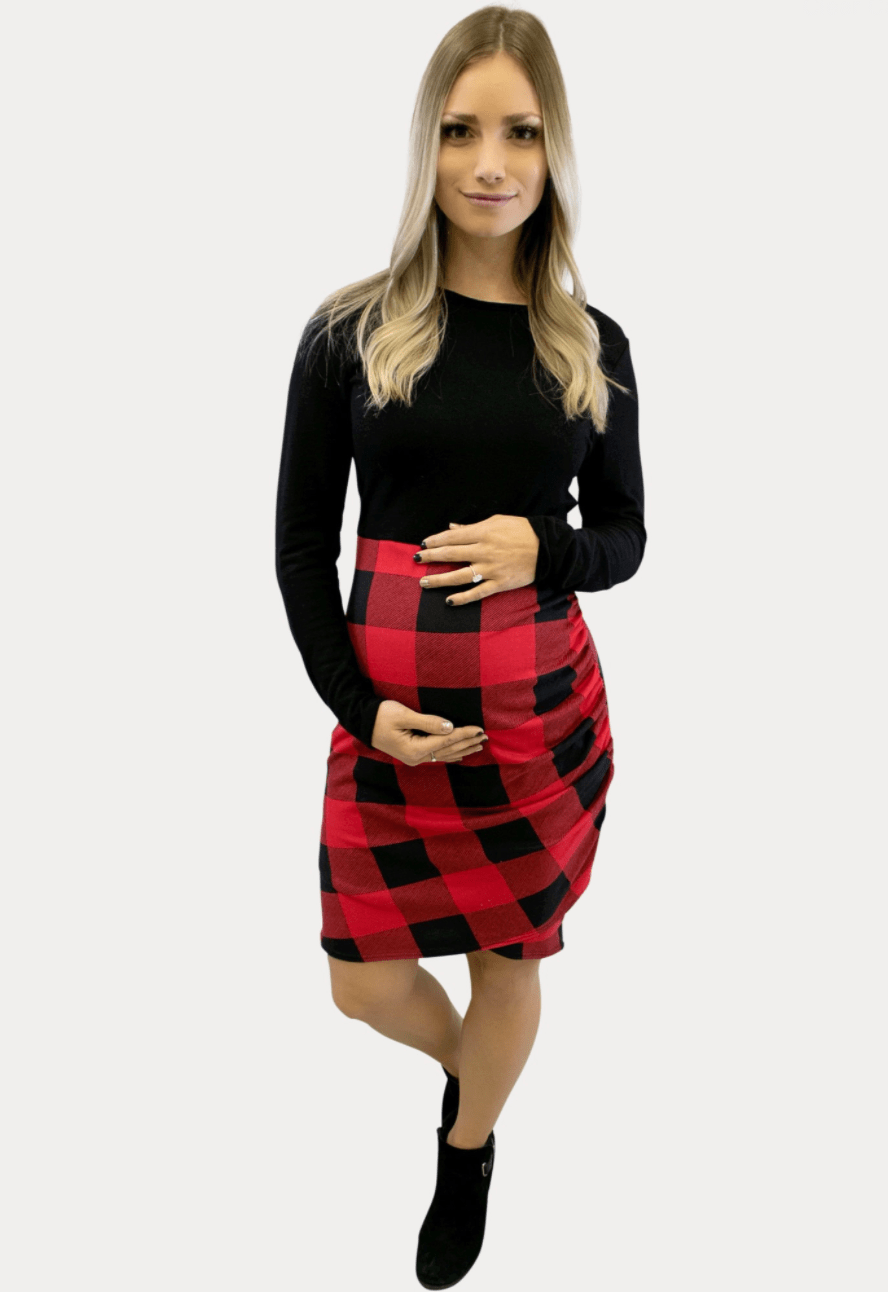 A cold weather favorite, the Buffalo Plaid Ruched Maternity Dress is stylish, comfortable made of the coziest knit! Add this dress to your closet for a cute and effortless outfit during the Fall and Winter months.
Need help with sizing and styling your favorite plaid maternity styles!? Sexy Mama Maternity is always here to help you find trending maternity dress styles that are perfect for your bump! Reach out on the chat window at the bottom right corner or shoot us an email at orders@sexymamamaternity.com.