For those that don't already know, a Rainbow Baby is born shortly after the loss of a previous baby. Rainbow Babies got this name because rainbows typically follow a storm. This symbol is one of beauty and hope!
The loss of a baby is beyond devastating. There can be an overwhelming amount of emotions that come with finding out you're having a rainbow baby, but it can also be such light during a dark time.
Here at Sexy Mama Maternity we understand the miracle of your Rainbow Baby and celebrate alongside you. Maternity photoshoots are a common way to capture every mamas' pregnancy and this is certainly no exception with Rainbow Babies! A Rainbow Baby maternity gown highlights the natural beauty that all mamas-to-be have. There is no better way to capture such a special pregnancy.
First up is our Off the Shoulder Sweetheart Rainbow Gown! This is a truly breathtaking gown. Rainbow chiffon waterfalls down the skirt, creating a striking and eye catching effect. This gown is the perfect mixture of fun and elegance!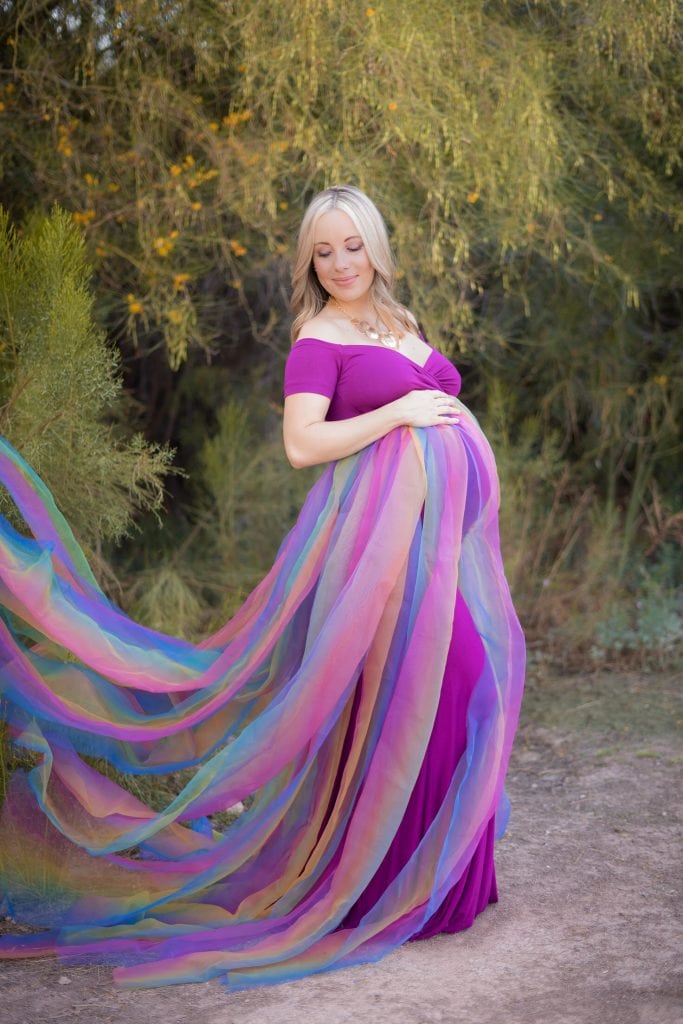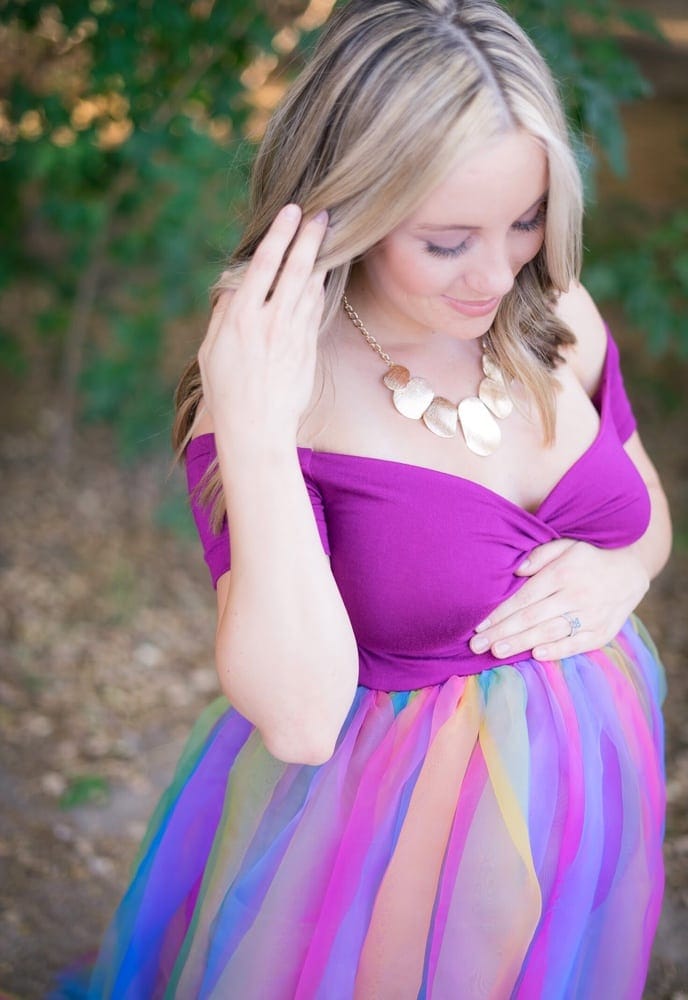 Next, we have our Sweetheart Gown with Rainbow Train! It has a detachable train, making it two dresses in one (who doesn't love that?!). This gown is slightly more subtle, but definitely just as stunning. It is the perfect option for mamas that want something that can be versatile and give you more than just one look for your maternity shoot.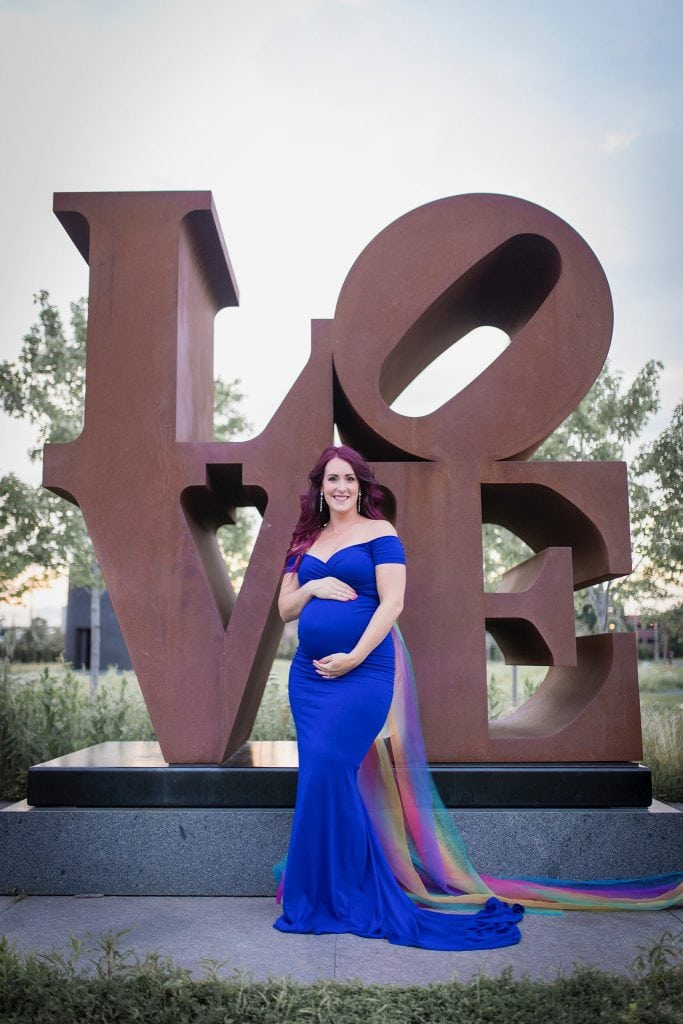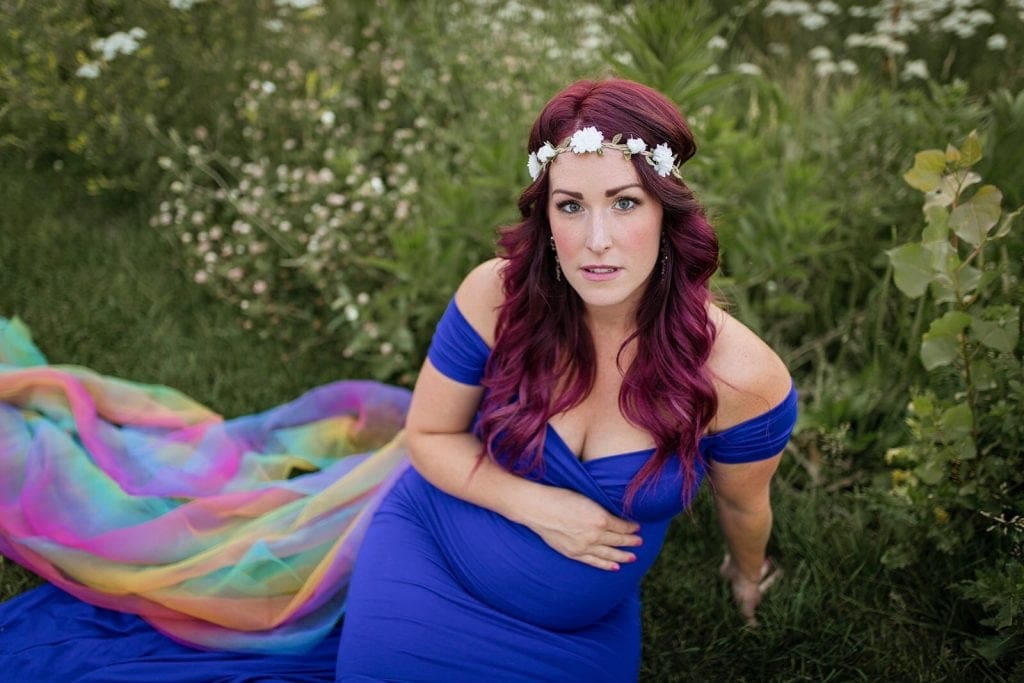 Not sure which Rainbow Baby maternity gown to pick? No worries! We are available to chat through the website or answer any questions you may have via email. Remember that free alterations are included with every gown purchase. Once you order, be on the look out for an email requesting basic measurements! And don't forget to send us your pictures! We love seeing our mamas glowing!