With St Patrick's Day around the corner, there is no better time to prepare your irish-approved green looks! This year, we want to make sure you are steering clear of those over eager pinchers. We're here to show you that St. Paddy's Day style is so much more than giant shamrocks and leprechauns. We've compiled a list of the most stylish green looks, guaranteed to have you celebrating in the most fashionable way possible. Rest assured, these looks will not only keep you safe from those unpleasant pinches but they can also be worn all year long! Keep scrolling to get a peek at some of our favorite St Patrick's Day Styles!
Mini Bell Sleeve Dress & Over the Belly Skirt
Mama @monicakaase is ready to celebrate in our Mini Bell Sleeve Dress and our Over the Belly Skirt! Olive is the perfect St. Paddy's Day color for Mama's who love green but don't want something too overwhelming. Not only is this color super easy to pair with, but it will also keep you in the pinch free zone! You can style these looks with your favorite heels, some knee high boots or rock them with some sneakers. But most importantly, don't forget your shamrock necklace! (P.S leprechaun hat not included.)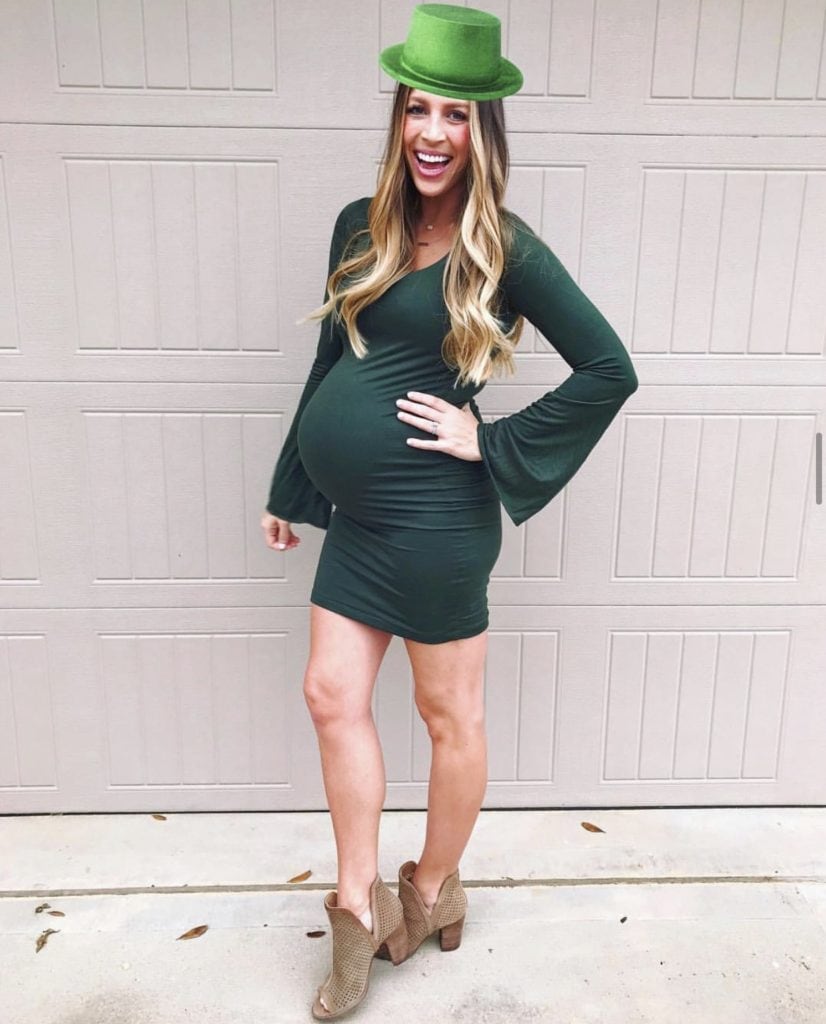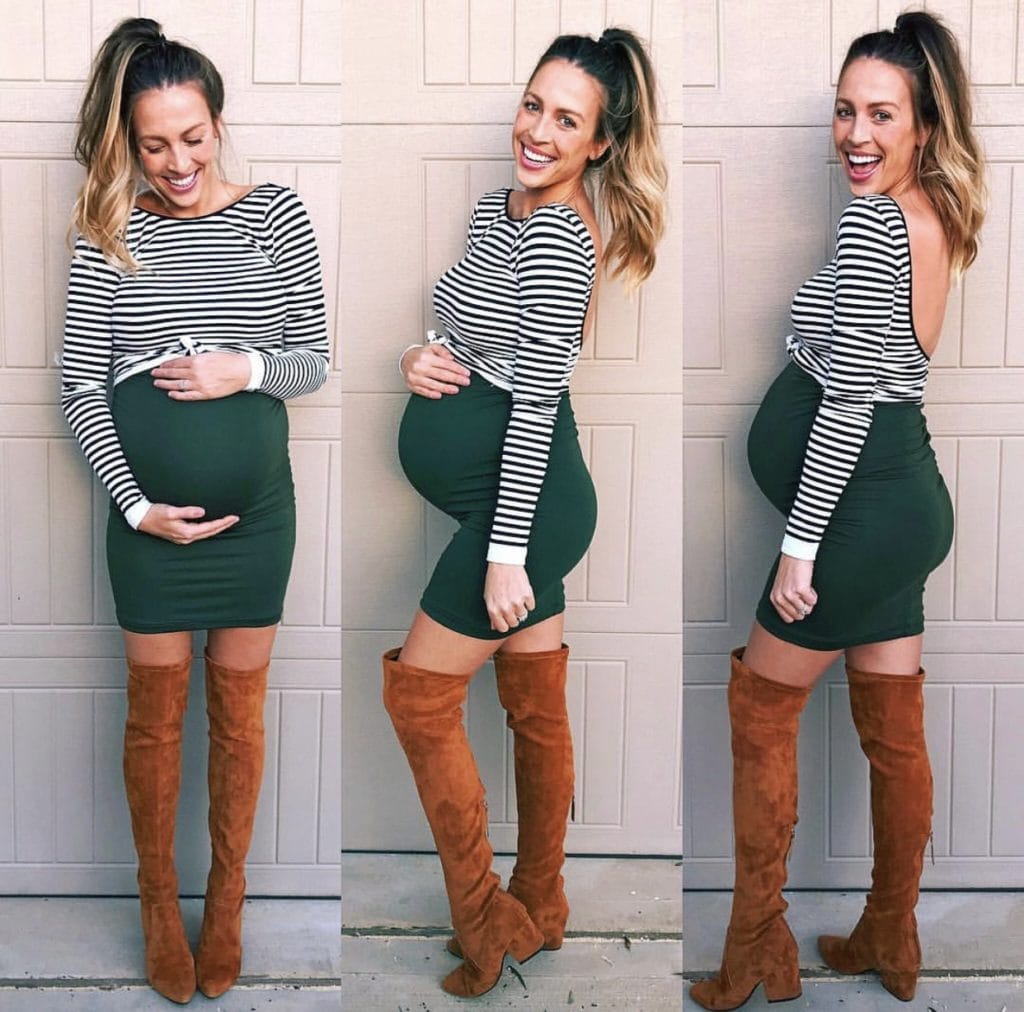 Basic Ruched Dress with Long Sleeves
Mama @chrysti_ane has got in going on with all that green! We absolutely love this Basic Ruched Dress with Long Sleeves in Olive. It looks great with sneakers, perfect for any Mama who might find herself walking around during a St. Paddy's Day parade. The long sleeves provide some coverage which is ideal for a chilly parade morning or brunch! A must have dress for your day or night activities!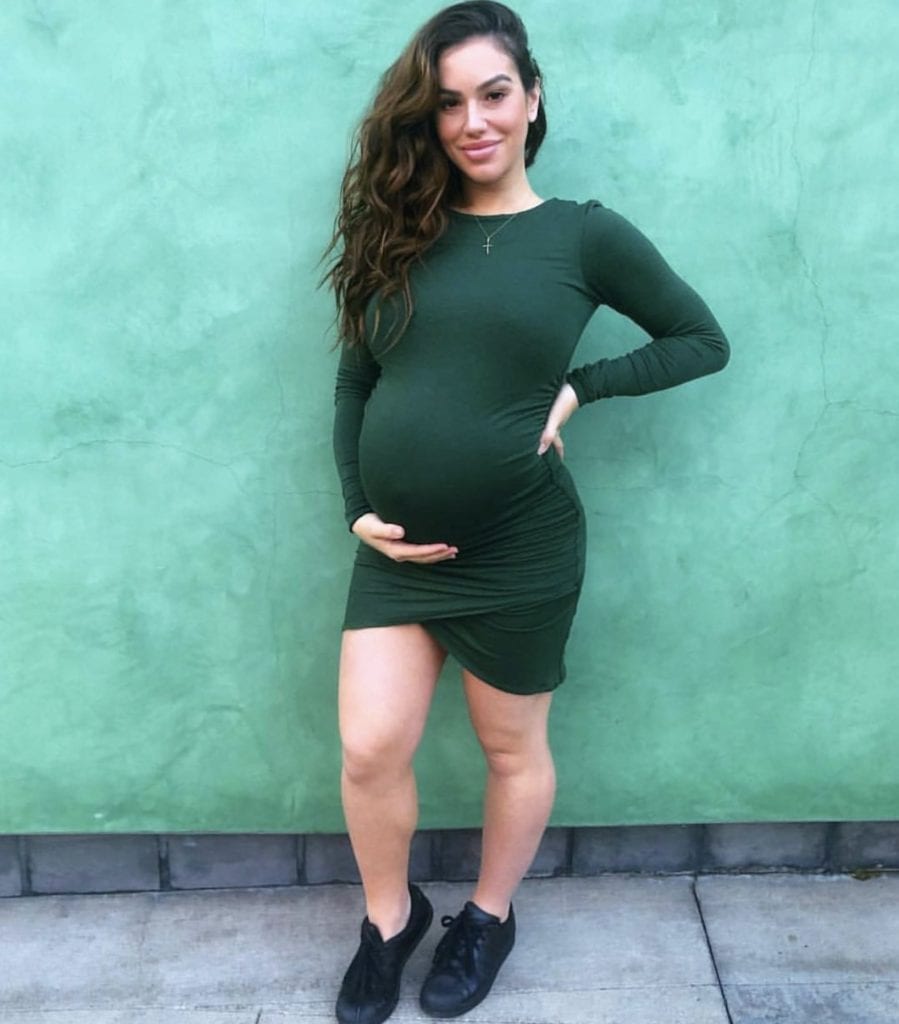 Off the Shoulder Midi Dress with Short Sleeves
With so many green color options available, why not switch it up!? Avocado is the perfect color to stand out in a sea of darker shades of green. Without a doubt, Mama @hayleybejamin is our shamrock sweetheart in our Off the Shoulder Midi Dress with Short Sleeves. This dress stands perfectly alone or can be layered on top of if you're on the move for the day's festivities! Rather than sporting a classic "Kiss Me I'm Irish" shirt, this dress is a great alternative for any Mama who likes to get dressed up without sacrificing any comfort.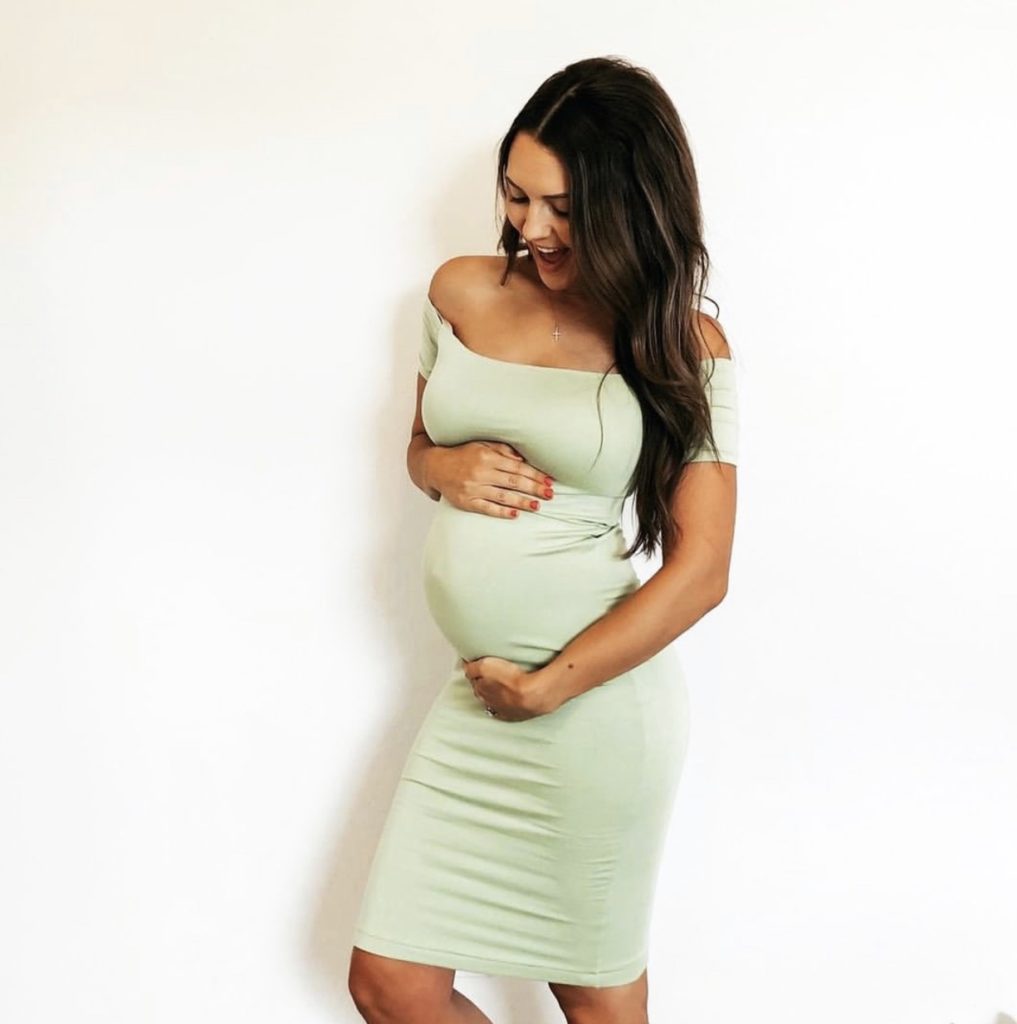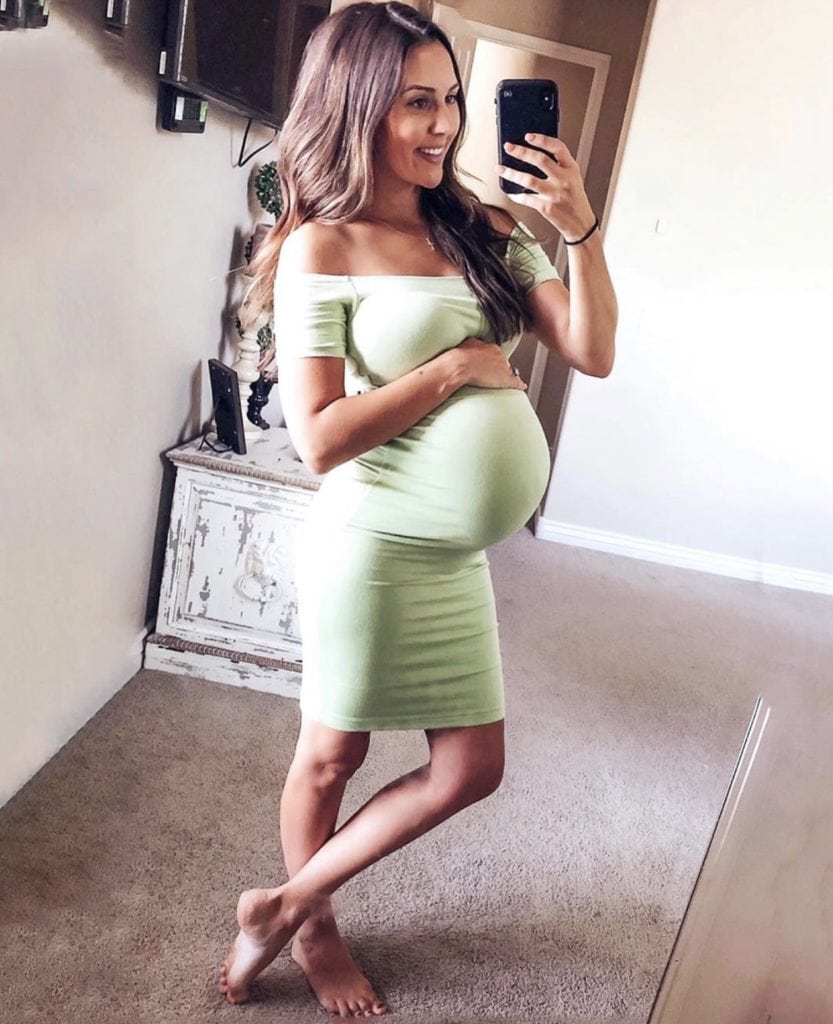 Mama @charissa_littlejohn is pure gold in our Two Tone Tank Dress! This dress is perfect if you are not so keen on an entirely green outfit. The color block detail adds some dimension to your look so you don't have to be completely bogged down in a slew of green. Additionally, the color block is a totally flattering and fun way to showcase your bump! The perfect dress for any Mama who naturally gravitates towards neutrals. You'll be pinch free and have the perfect fit!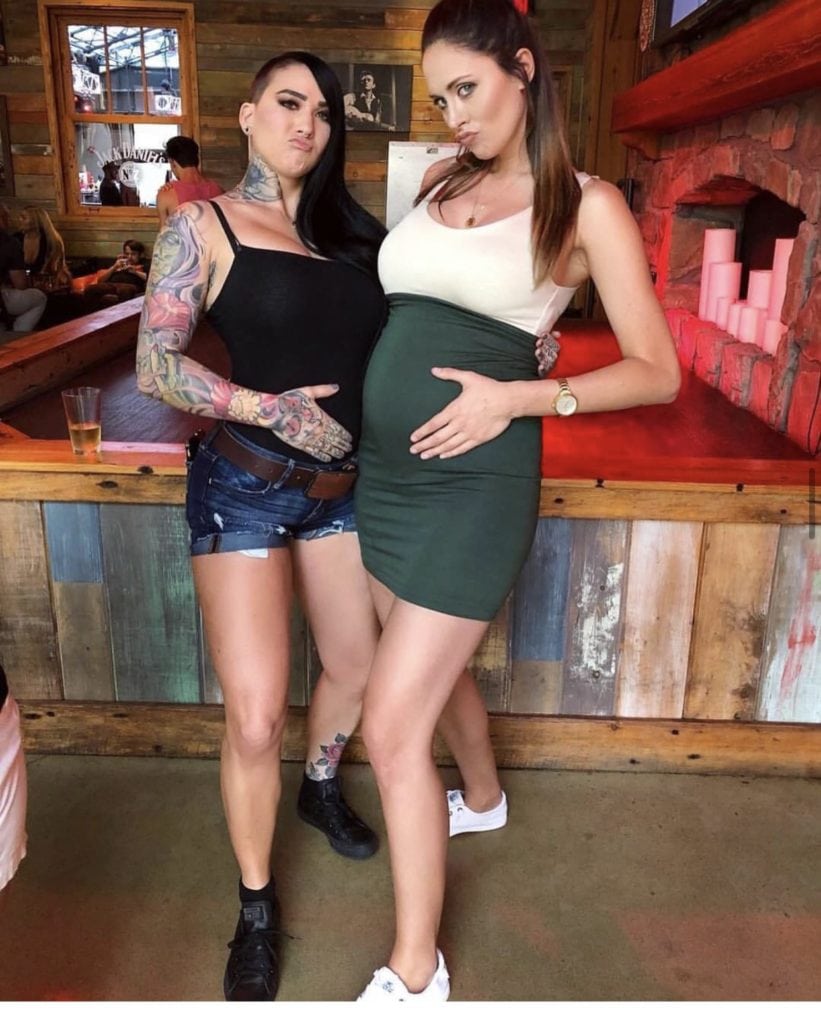 As always, Sexy Mama Maternity is here to help with any questions you may have! Let us know if you have any questions about sizing or styling! Chat with a stylist through the website or send us an email for assistance. Also, don't forget to send us pictures! Show us your favorite St. Patrick's Day Dress Styles!