Stripes dont always have the best reputation. Usually dubbed unflattering, that's not how we view stripes here at Sexy Mama Maternity! Striped maternity dresses are in and we are here for it.
All of our stripe options are flattering, cute, and comfy (we definitely know comfy is a must!)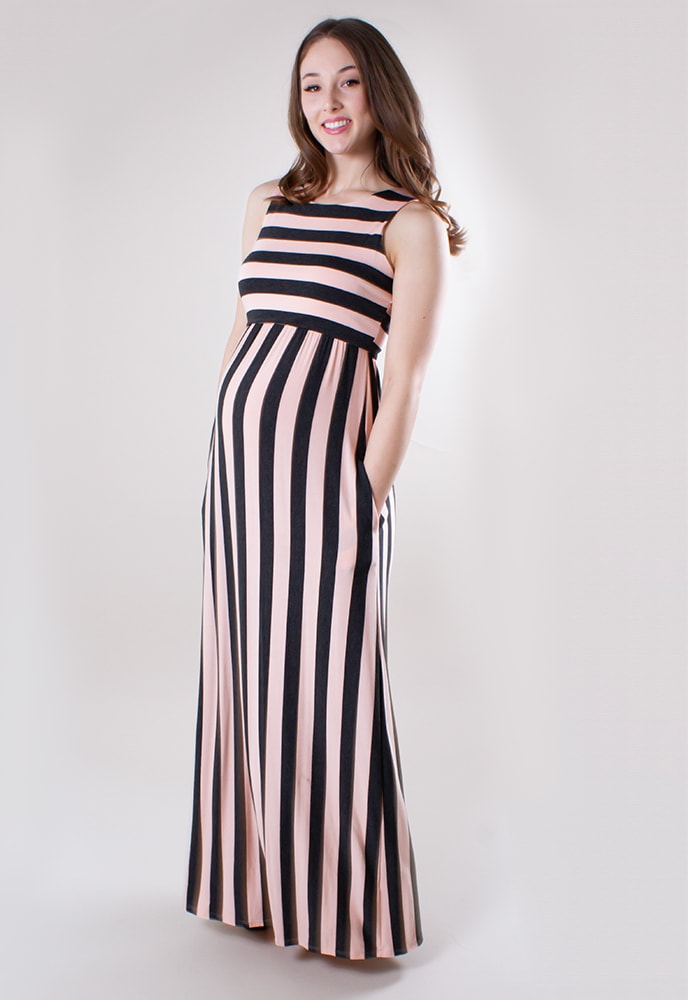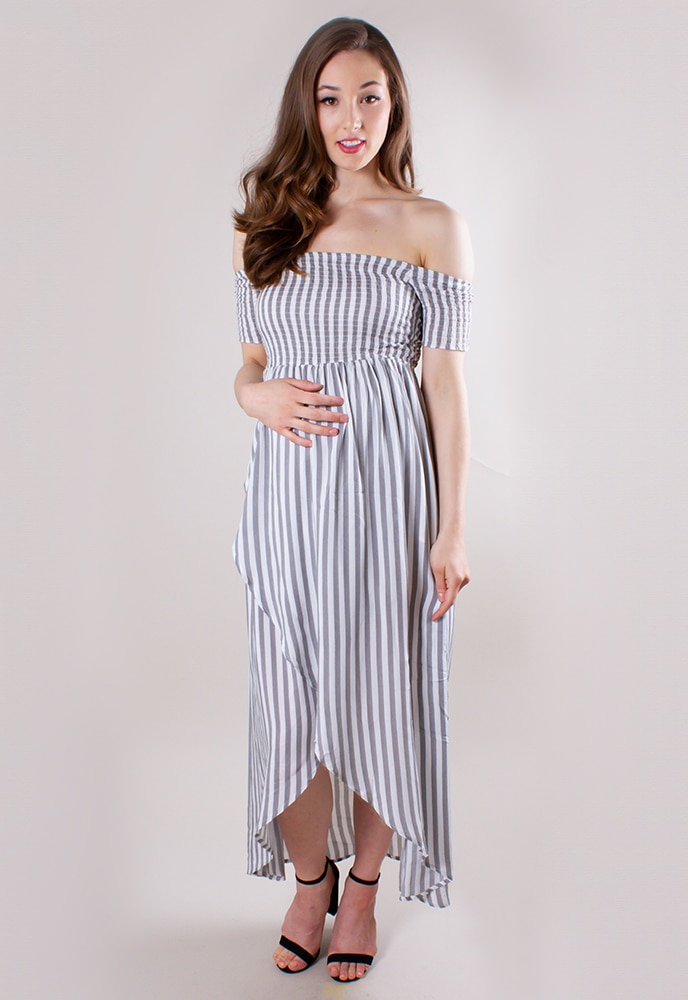 Not quite ready to jump into full stripes just yet? Go with one of our Color Block Maxis! They have a subtle stripe section in the middle.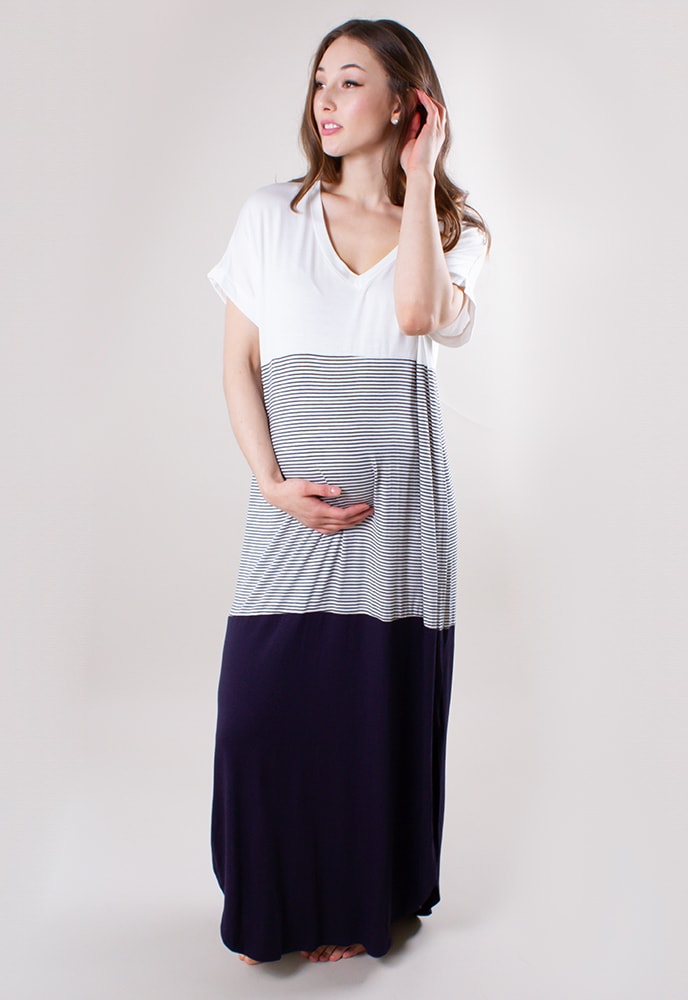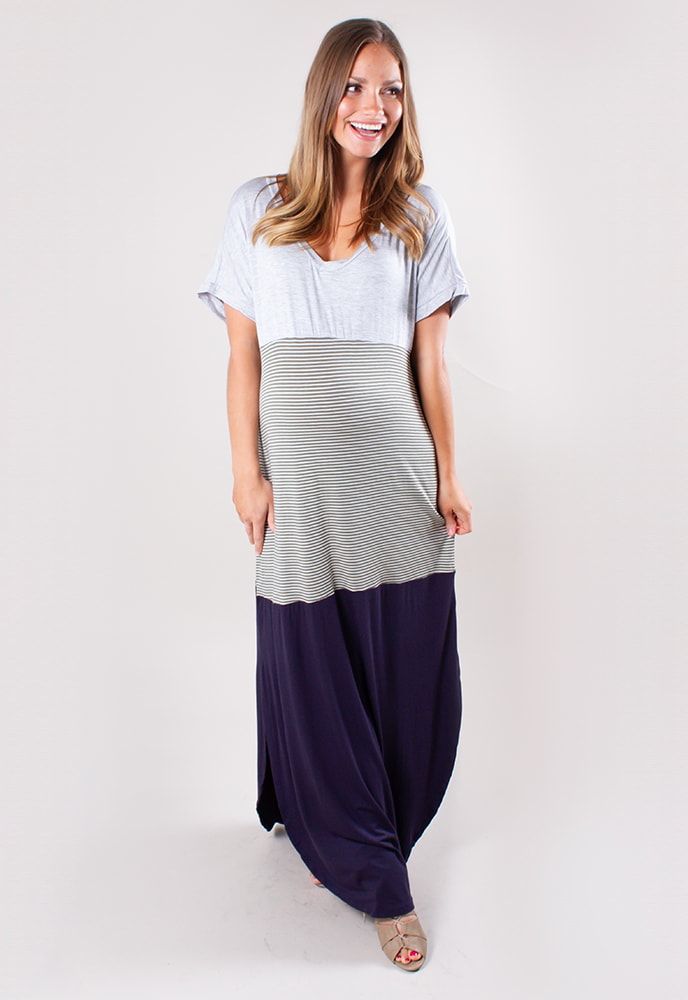 Florals and Stripes
No need to fear this pattern combination! As long as there is a good balance between the two, a floral-stripe combination can be super cute.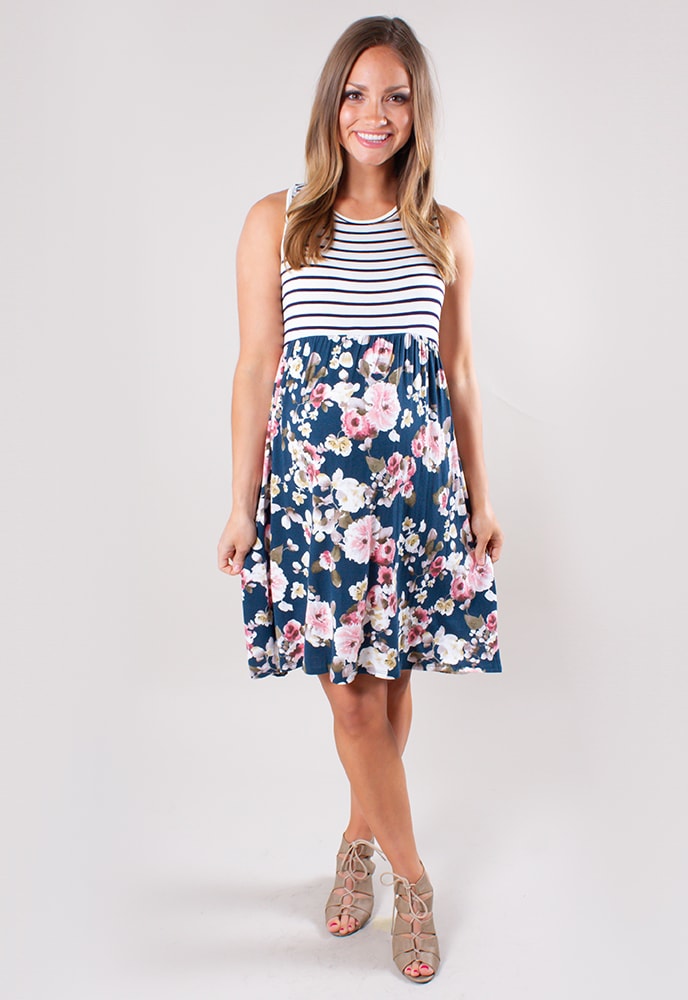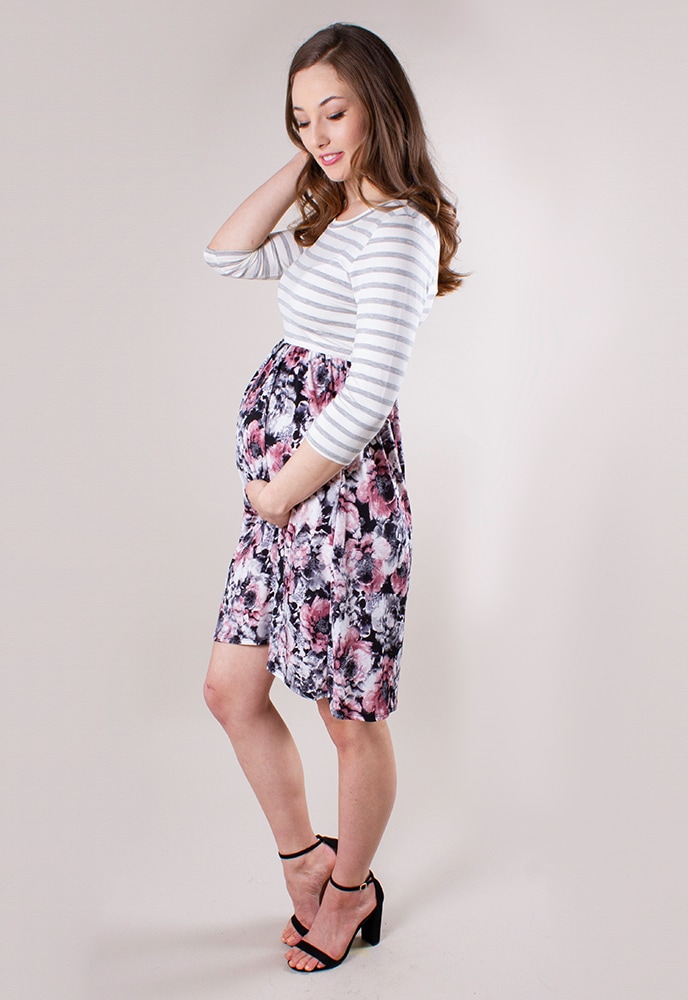 Need help picking a perfect striped maternity dress to fit your pregnancy style? As always, Sexy Mama Maternity is here to help! Chat with a stylist through the website or send us an email for assistance with sizing and styling. And don't forget to send us your pictures! We love seeing our mamas gorgeous and glowing!