Whether your area is still in full summer mode, or the weather has started to cool down, there is guaranteed to be a new summer and fall maternity style for you! With swimsuits, lightweight dresses for summer, heavier knits, and layers for fall, there is something available for whatever the changing seasons have in store. Styles that work on a cool fall morning, and also in the bright, sunny afternoons are a must-have. So get ready, we have gathered summer and fall maternity styles, ideal for the varying temps of late summer and early fall!
Take full advantage of the warm weather while you have it, and choose the new v-neck floral maternity swimsuit. This newest addition to our swim selection features a floral pattern, V neckline, and ruffle detailing around the top for a standout look. Perfect for the pool or the beach, this swimsuit is a must for enjoying the sunshine.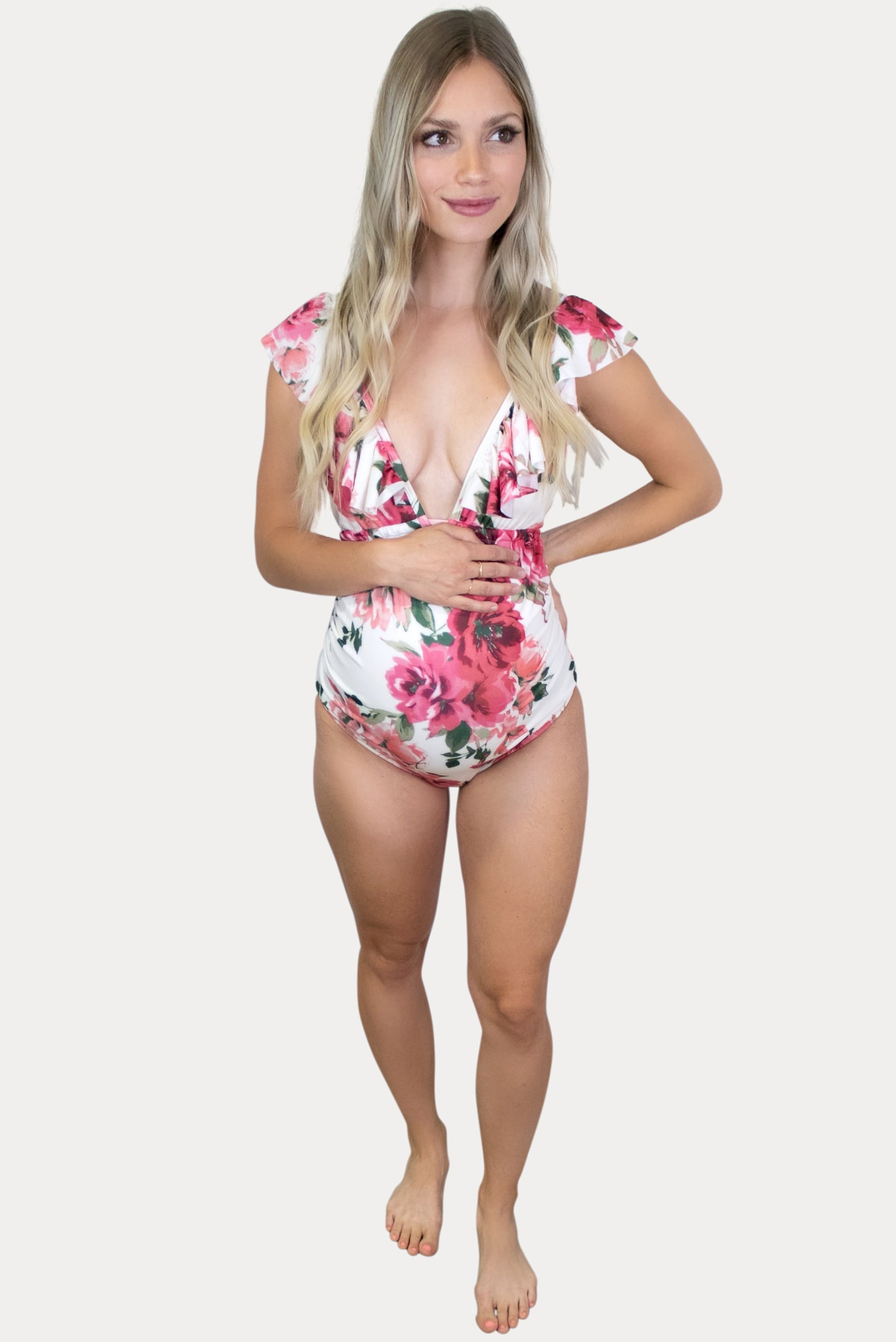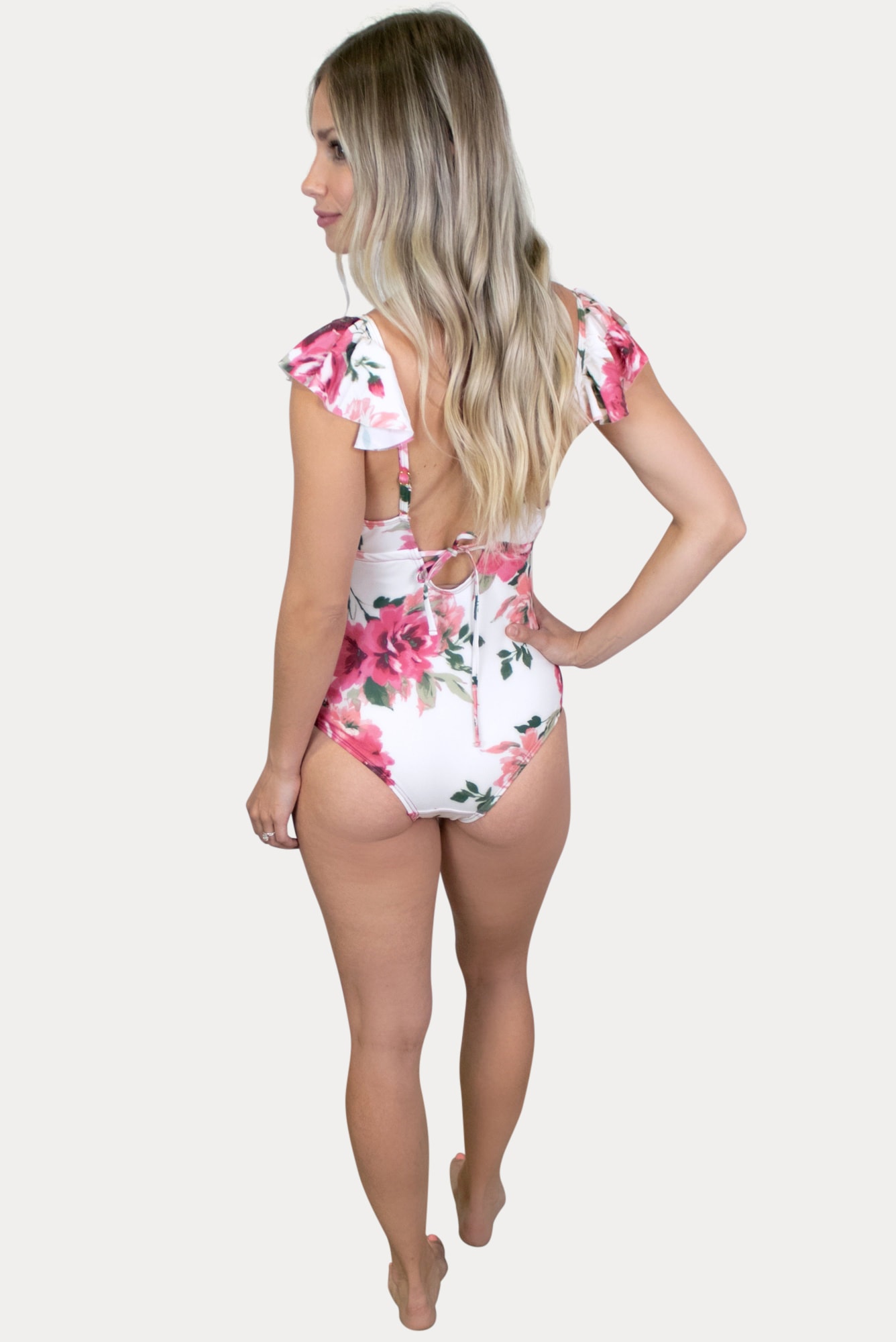 How cute is this two tone floral dress? Comfy on top with ruffles, and black flowy floral on the bottom, this dress is great for any mama, and a must-have for the warmer months. With a great summer look, and relaxed fit, you will be comfy and sexy all day long. Dress up with heels, or down sandals or tennis shoes.
Camo is another staple for the ultimate Sexy Mama wardrobe, and this tank top maternity dress is no exception. With tighter fit and a flirty tie front, constructed of lightweight fabric, you'll stay comfy in the warmth, and stylish all day long! Dress this print up or down for a variety of fun looks, and enjoy for all nine months of pregnancy and beyond.
This knit maternity shrug is perfect! Lightweight, but warm enough to face a late summer evening, this cardigan is perfect for the seasonal transition. Pair with your favorite leggings or jeans, or even with a solid dress, for an any-weather-ready outfit!
When the evenings start to cool, reach for this fuzzy and super soft leopard cardigan to keep you layered up and cozy!  You can pair them with a denim for cooler fall days, or plain dress for the warmer weather. Not just maternity wear, this cardigan is made for all nine months of pregnancy and beyond. 
Ultra comfort alert! This knit maternity dress is sure to keep you cozy and stylish throughout fall and beyond! Our looser fitting dress has the perfect amount of room for you and your growing bump! Featuring a criss-cross front with ties and flowing ballon sleeves, this dress screams comfort!
Ultra fierce alert! This leopard sweater maternity dress is sure to keep you cozy through the cooler weather while still looking sexy and stylish! It features a V neckline, fun tie at the waist, and a cozy thick knit material. Dress down with a pair of sneakers for the perfect cozy casual look!
Need help sizing or styling your favorite summer to fall maternity transition styles? As always, Sexy Mama Maternity is here to help! Chat with a stylist through the website on the bottom corner! Don't forget to send us your pictures! We love seeing our mamas gorgeous and glowing!