Depending on where you live, the weather forecast might have already begun to cool, even if it is just a little! Fall is coming, so it is time to start incorporating layers and lightweight sleeves that work in cool mornings, but also can be removed for warm afternoons. Styles that work on a cool fall morning, and also in the bright, sunny afternoons are a must-have. So get ready, we have gathered perfect summer to fall maternity transition styles, ideal for the varying temps of early fall!
One of the most important keys to dressing for fall is layers! Choosing pieces that can be layered over long or short sleeves, will keep you comfortable. This duster is a win-win, because it will help you fight a cool breeze, but is lightweight enough that you can wear it when it starts to get warm during the day. It is also super cute and stylish, and as an added bonus, you can wear it through all nine months and into postpartum too!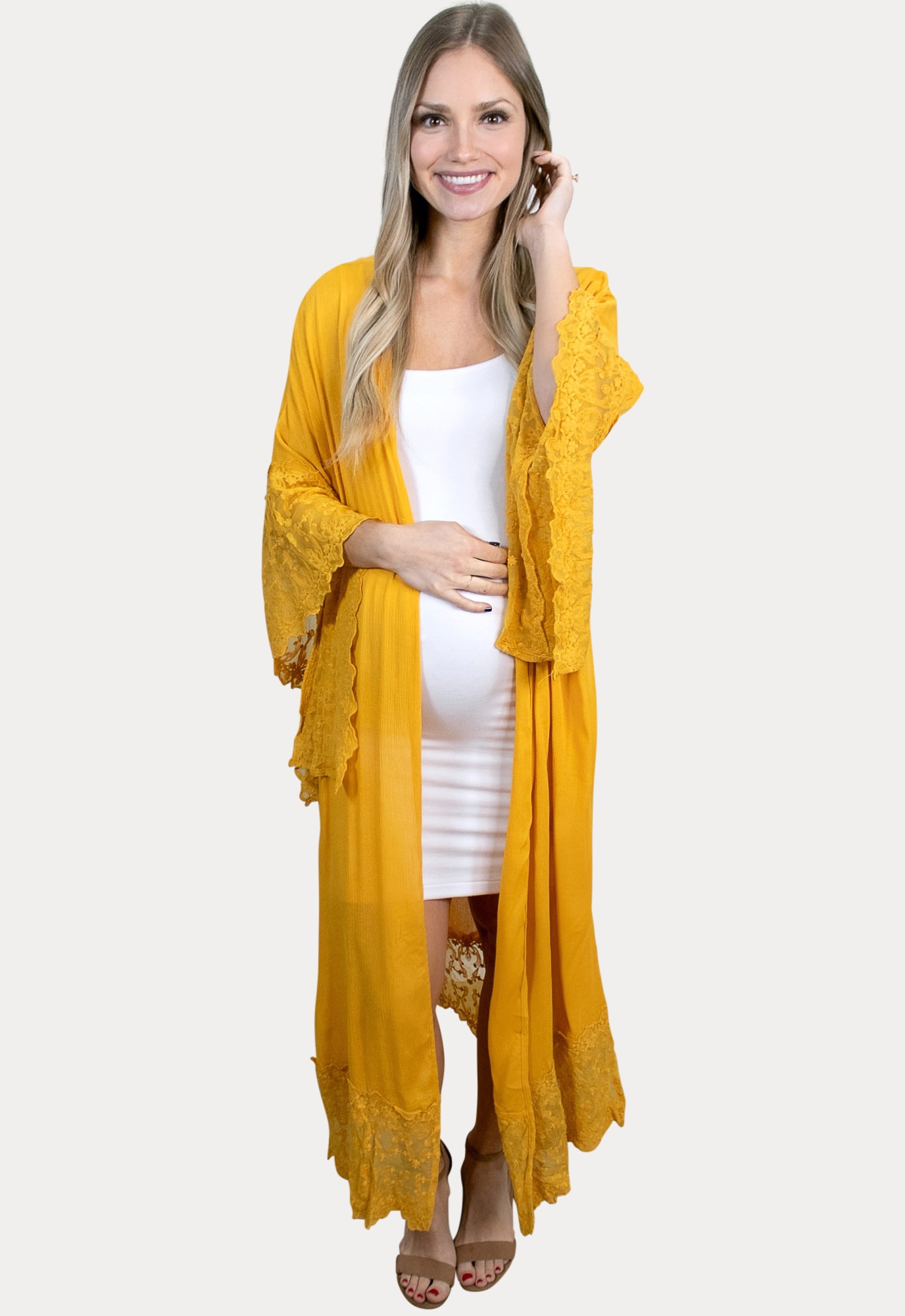 A mama favorite, this skirt-crop combo is perfect for fall because you can mix and match depending on the weather! This long sleeve variation is great for when you need a little extra arm coverage, but don't want to be too warm. Pictured here in Black with the White crop, you can also choose from 45+ other skirt colors that can be paired with any of your favorite Sexy Mama crops!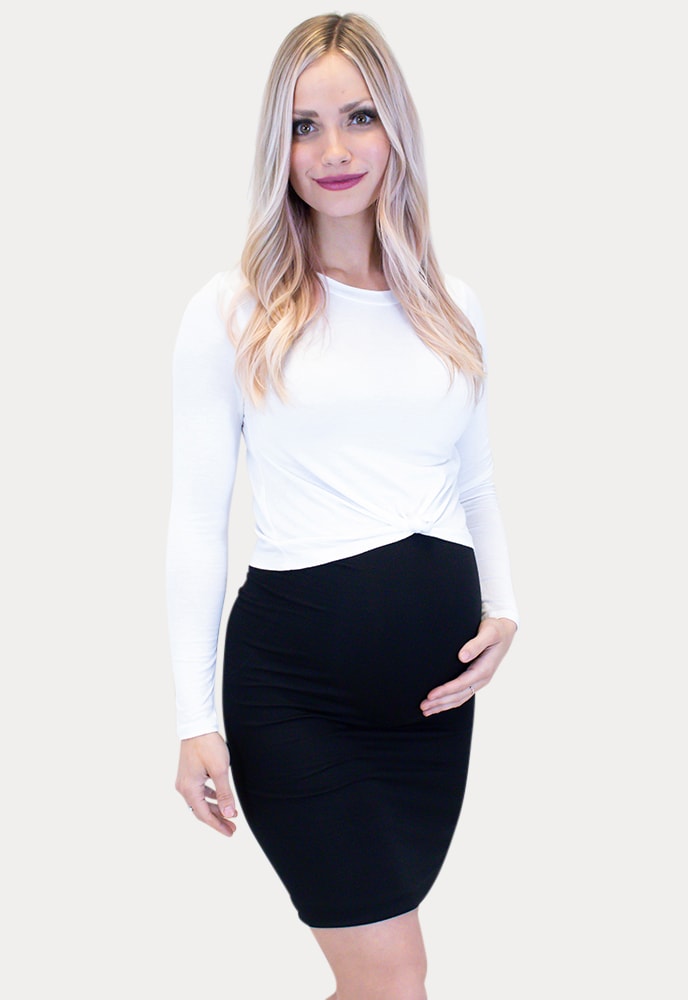 Another helpful tip for clothing in fall, is lightweight long sleeves. Made for the various weather conditions, but also in a super cute print, this top will be your go-to when fall hits! Plus, it is super comfy and pairs perfectly with your favorite Sexy Mama denim!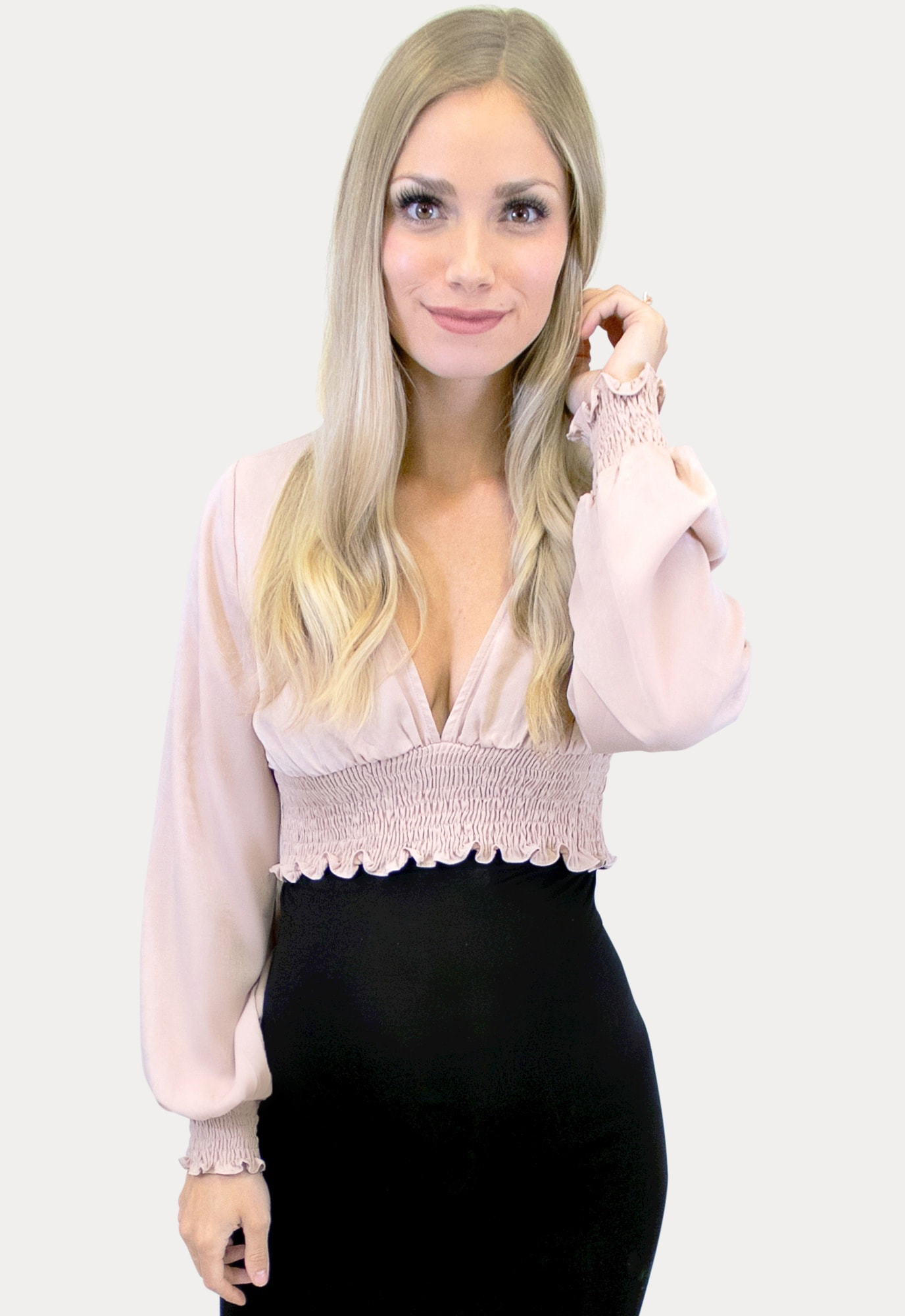 Leopard is a super fun print for fall, and you can incorporate it with this comfy cardigan! Lightweight, but warm enough to face a fall morning, this cardigan is perfect for the upcoming season. With a pretty, colorful print, this cardigan is perfect for late Summer too! Pair with your favorite leggings or jeans, or even with a solid dress, for an any-weather-ready outfit!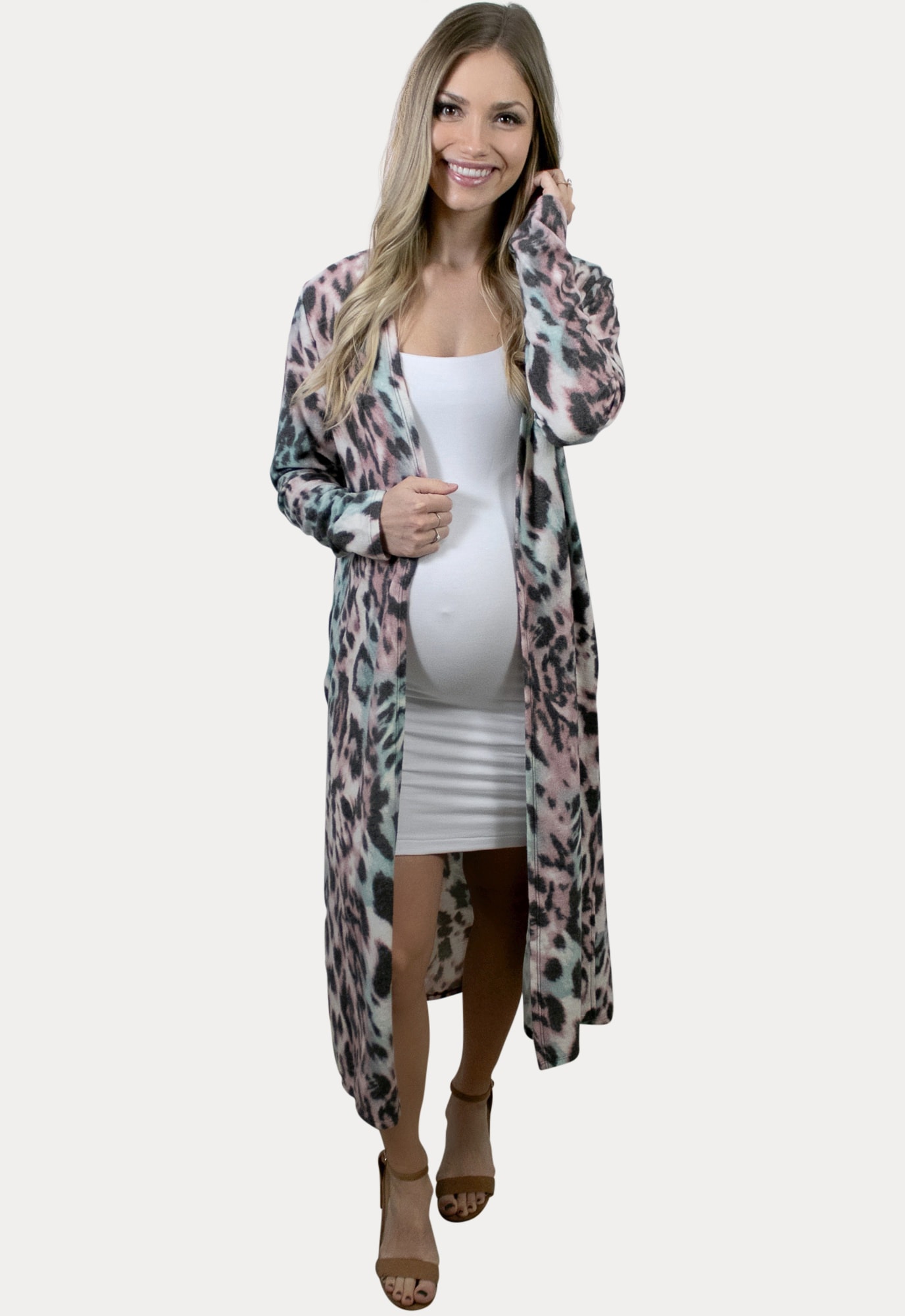 Overalls are truly the perfect piece for any weather! You can pair them with a lightweight long sleeve top, like below, for cooler fall days, but also with a short sleeve tee for the warmer weather. Not to mention, they are made to fit throughout pregnancy and beyond. These bumperalls might just become your favorite pair of denim!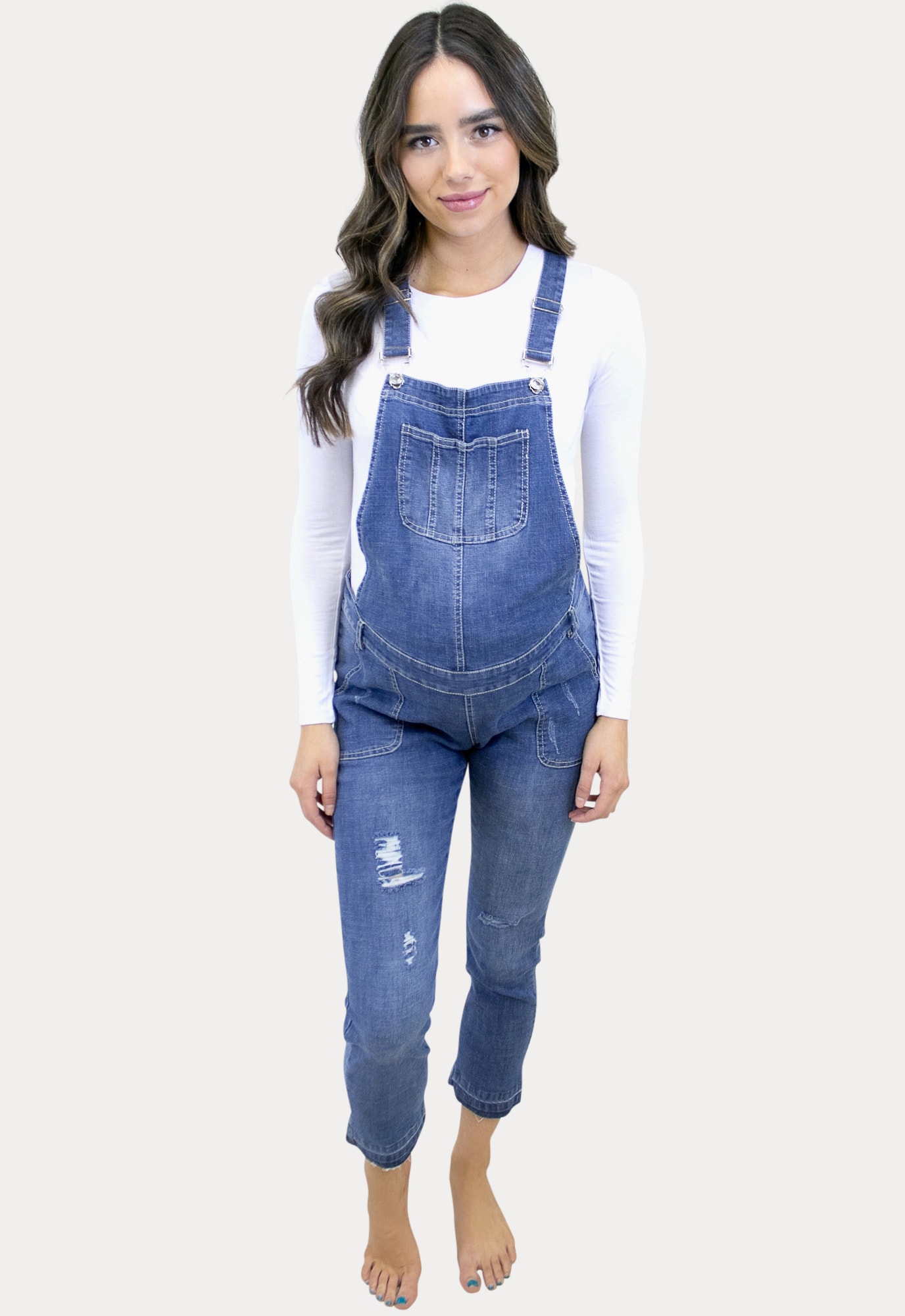 This skirt cannot be held back by the season! The stunning print is perfect for summer nights, but also fall fun! Pair this skirt with a short sleeve crop for late summer, or a long sleeve top for fall outings.
Need help sizing or styling your favorite summer to fall maternity transition styles? As always, Sexy Mama Maternity is here to help! Chat with a stylist through the website on the bottom corner! Don't forget to send us your pictures! We love seeing our mamas gorgeous and glowing!