Get ready to glow into the evening after shopping our maternity holiday styles for 2022! We've put all of our favorite looks for your holiday, formal, or special events in one place. Shop Sexy Mama velvet, sparkle, florals, and more! The best part about the Sexy Mama Maternity elegant section is that all pieces are designed for wear throughout pregnancy and beyond!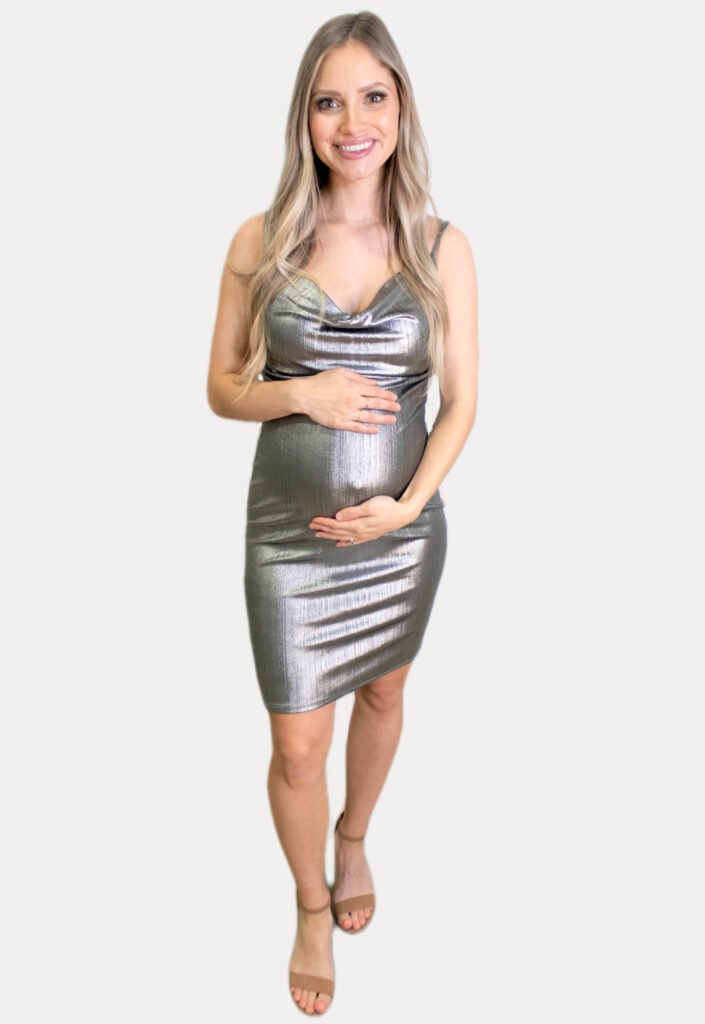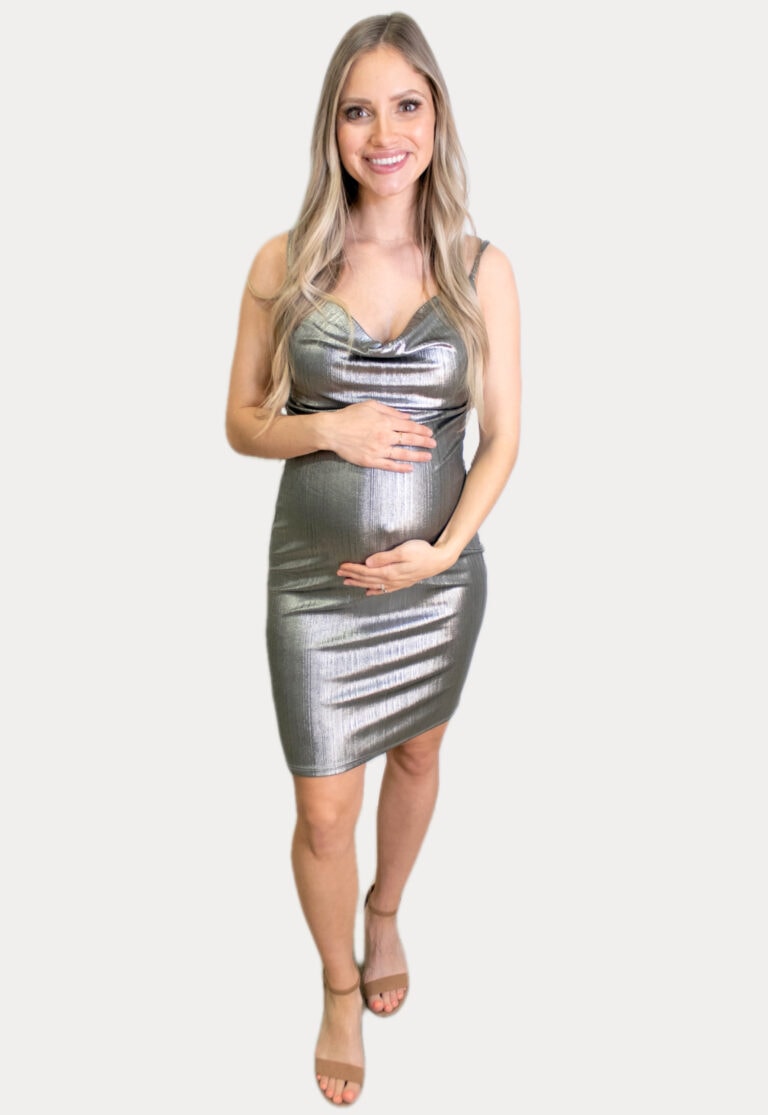 No one can dull your sparkle in our Shimmer Silver Cowl Bodycon Dress! The prettiest silver color, plus a strechy shimmer fabric, equals a dress perfect for any special event or outing!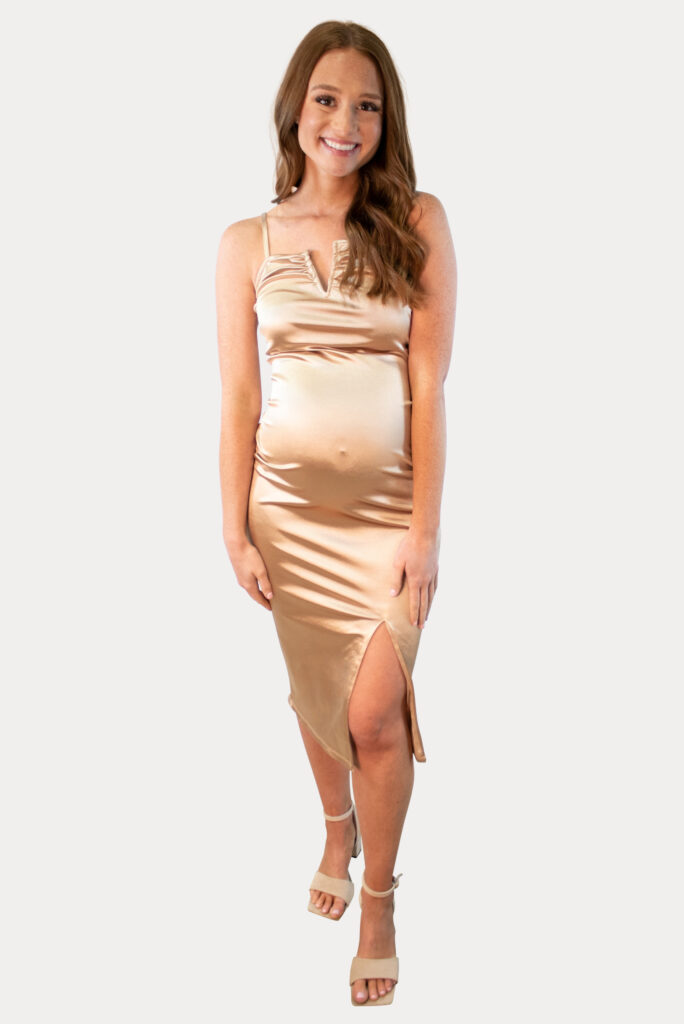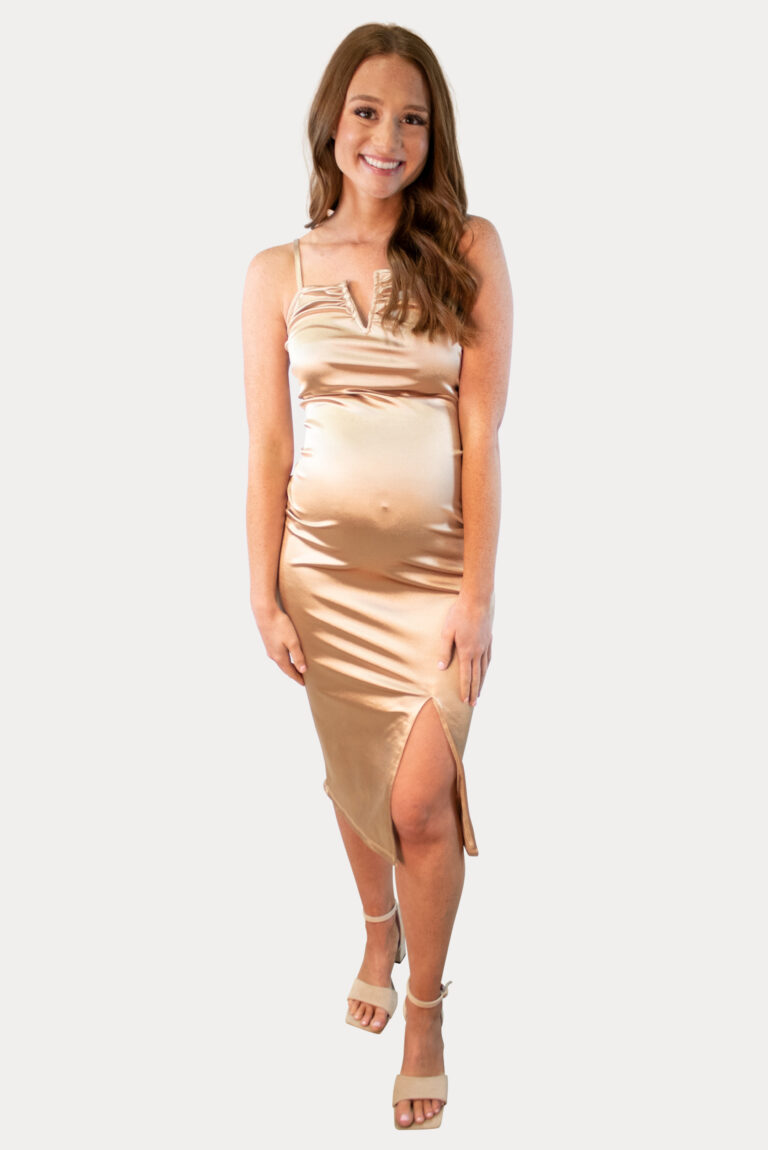 Shine bright like a diamond in our Gold Shimmer Maternity Dress with Slit! Made of a gold metallic stretch fabric, this dress is perfect for going out or just for when you want to feel sexy!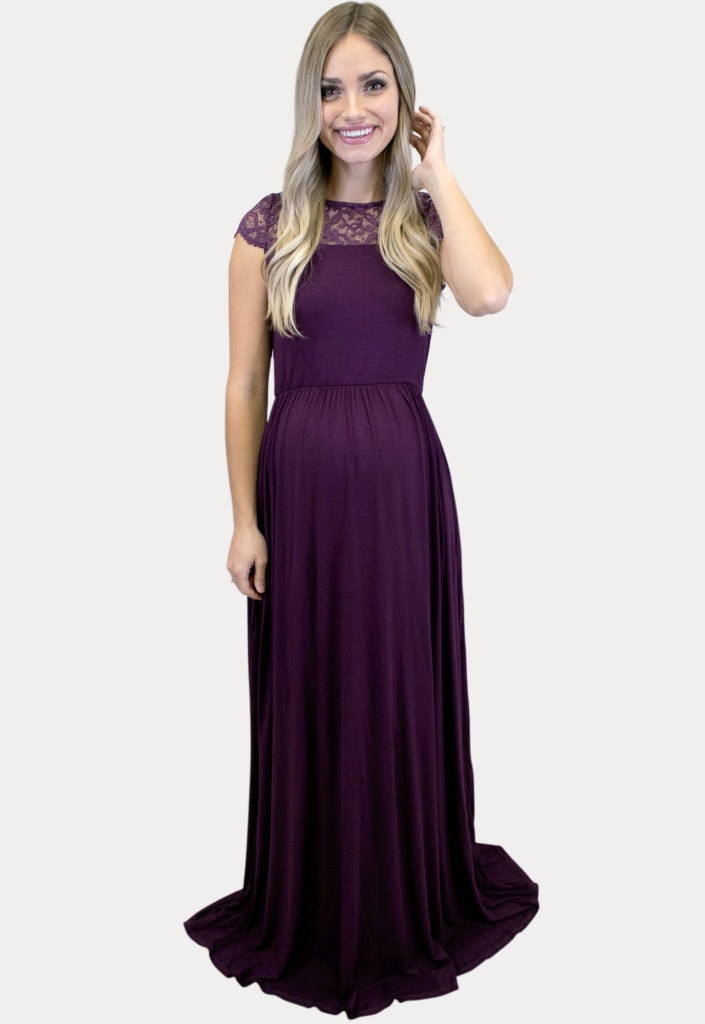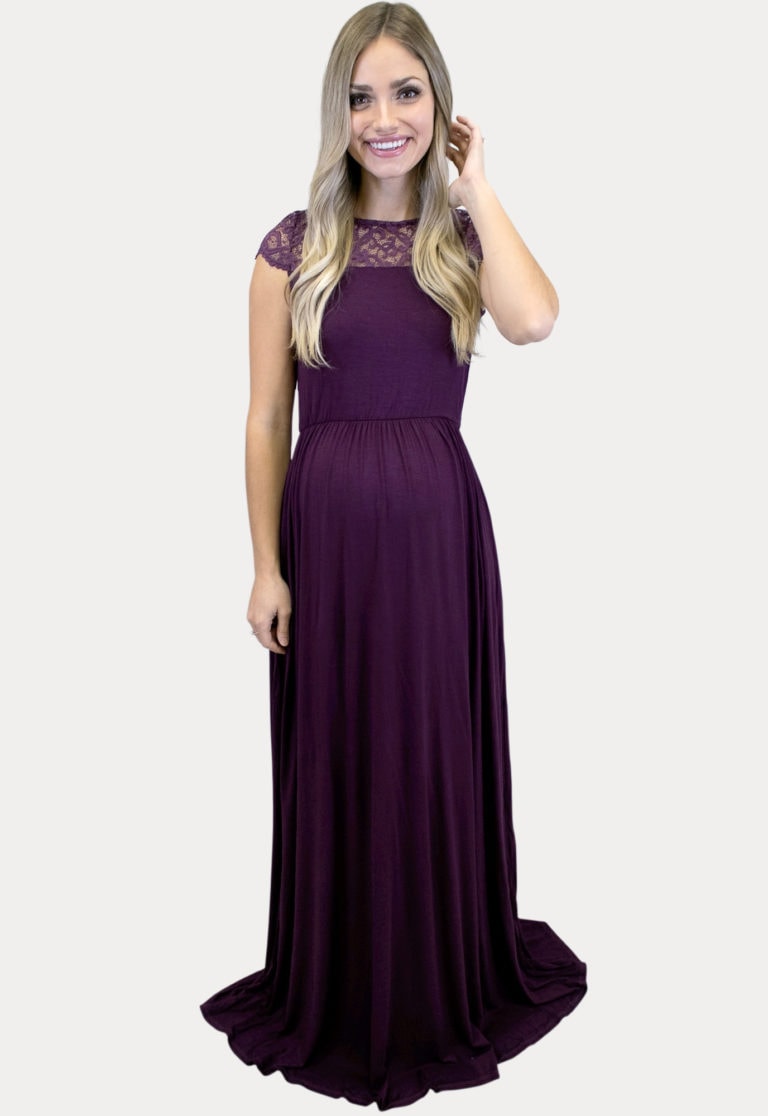 For events where you want to look more polished, but still want to be comfortable, our High Neck Maternity Maxi in Purple is calling your name! The top has pretty lace for an elegant detail, and the rest is flowy, comfortable, and cute.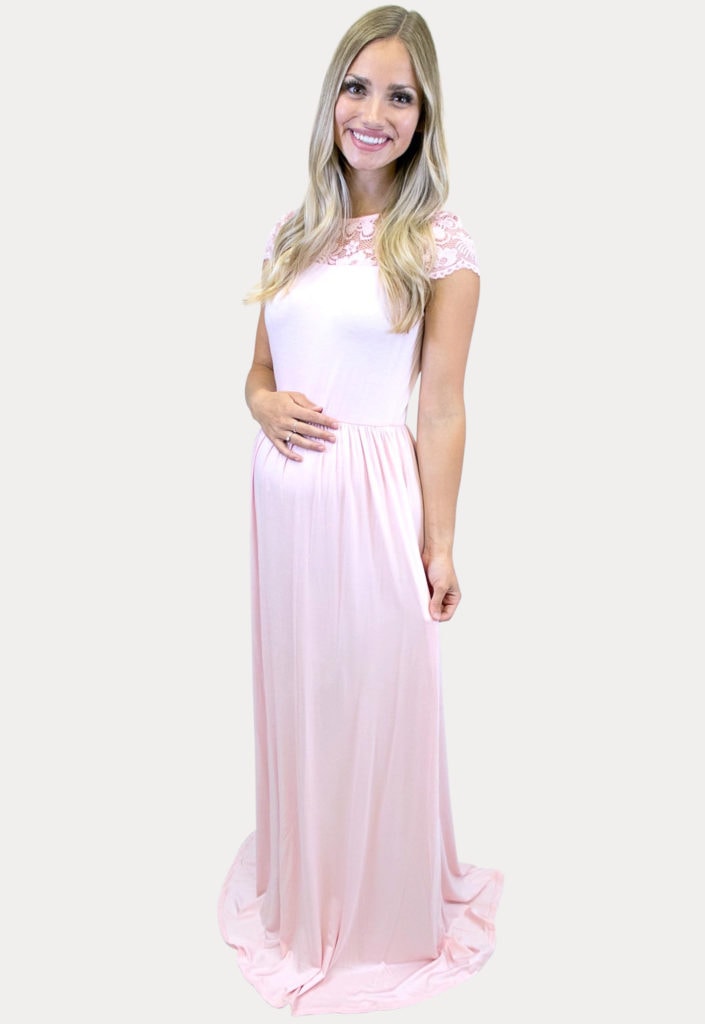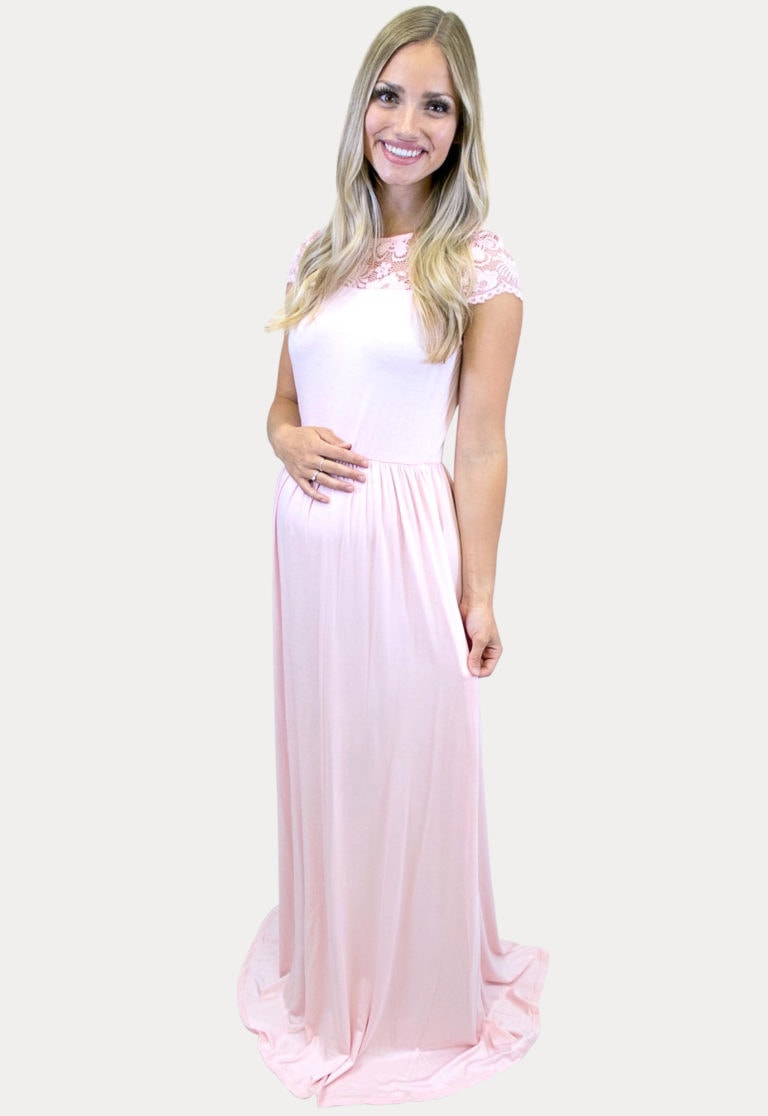 We offer the same style in a pretty pink color for all our girl Mamas, or Mamas that just like pink. We don't blame you, we do too! The High Neck Maternity Maxi is meant to flatter your growing bump!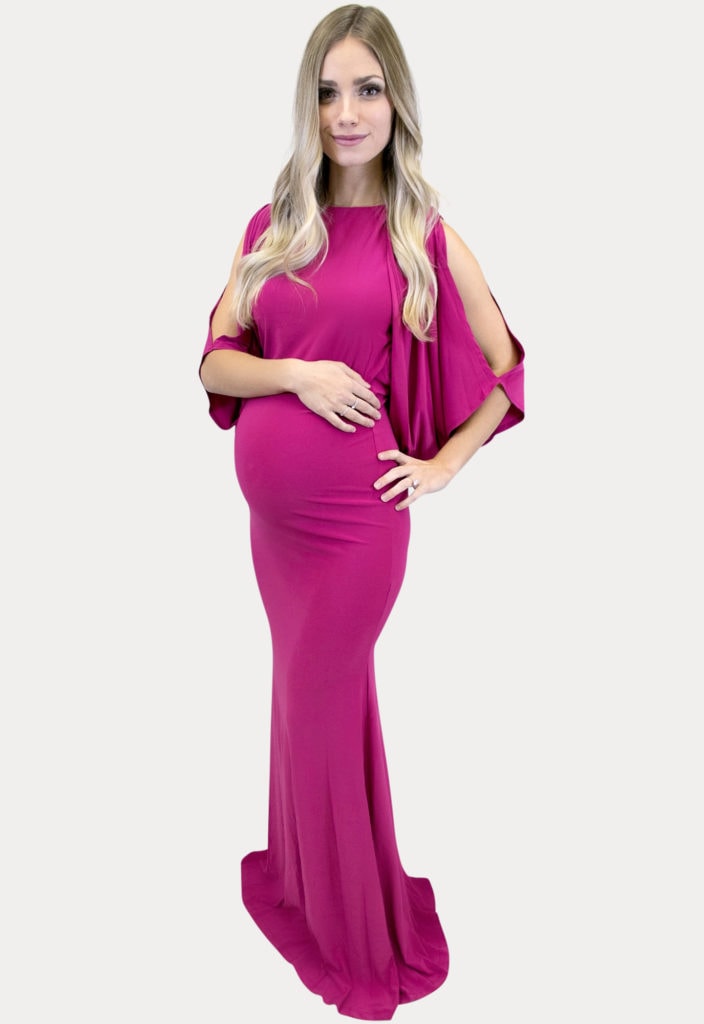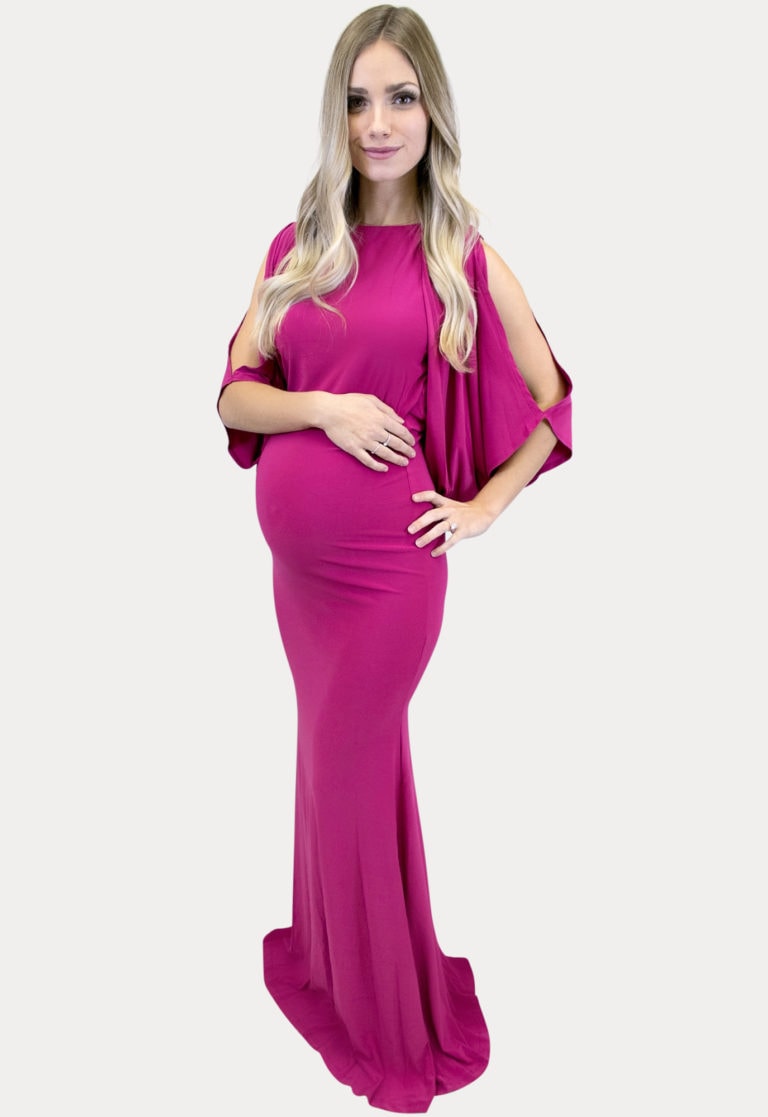 For a more sophisticated dress, but also in a fun color, try our Open Shoulder Maternity Maxi in Magenta. This dress is perfect for any evening out, because you will not only look great, but feel great too! It is made of a stretchy fabric, perfect for flattering your bump!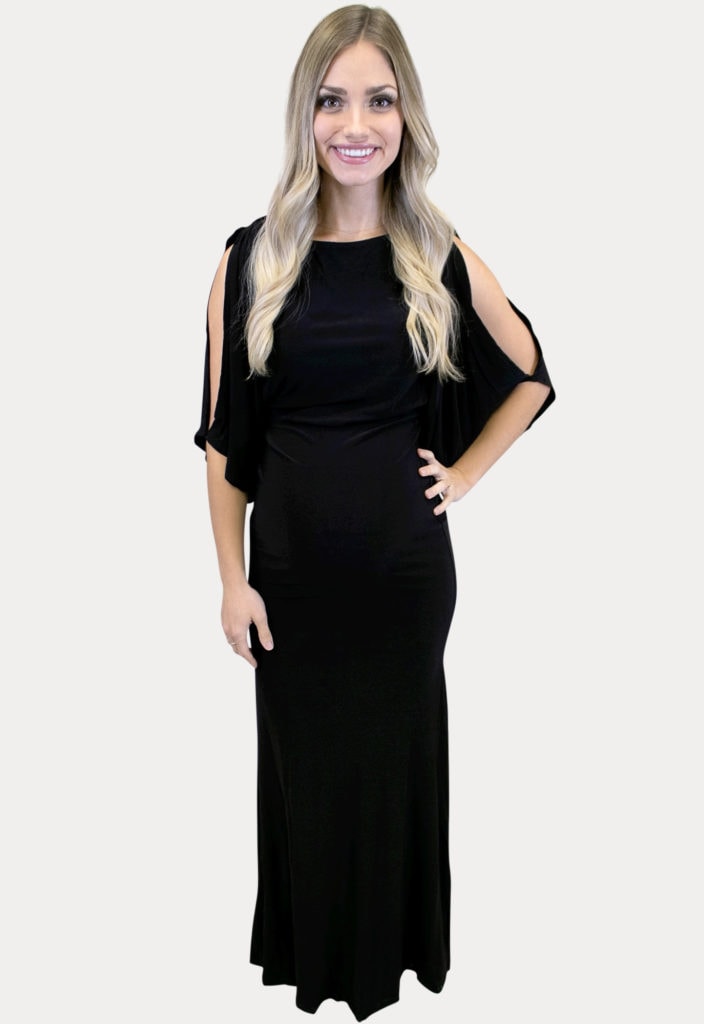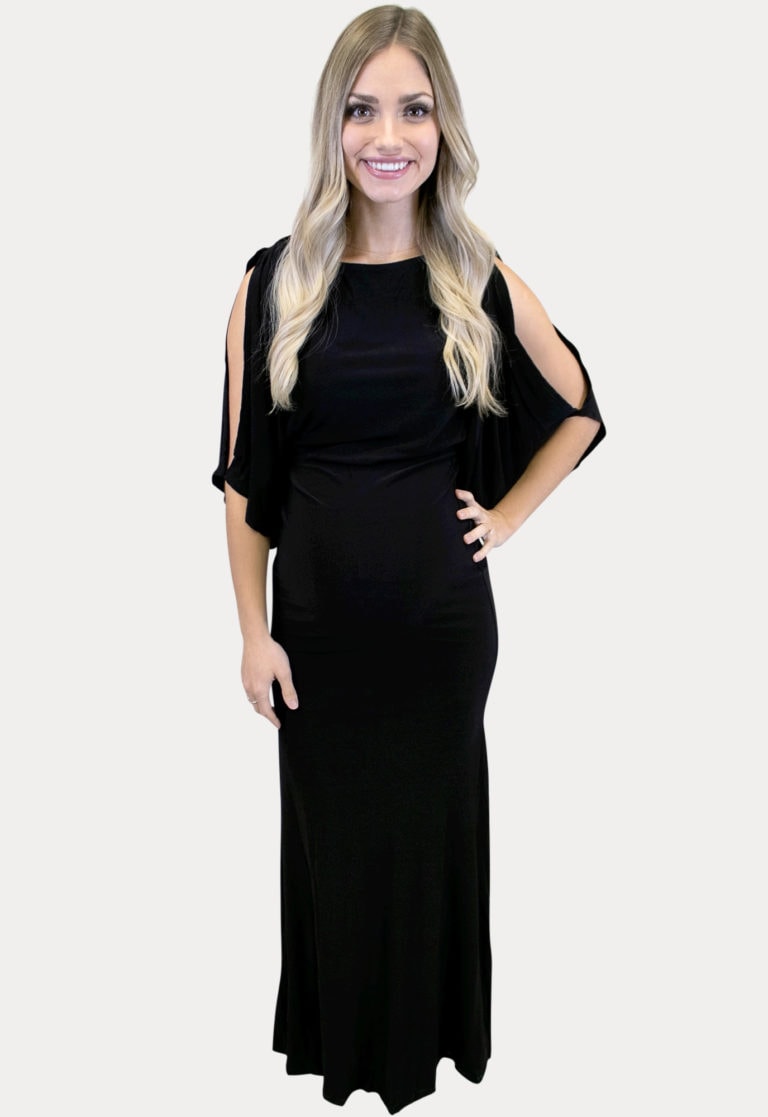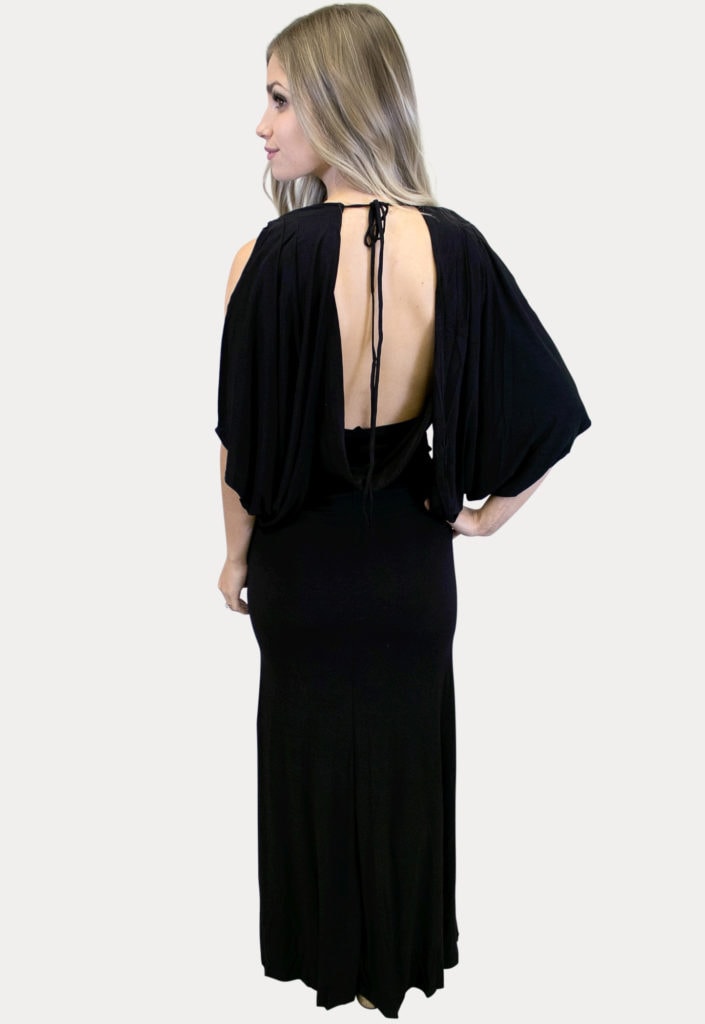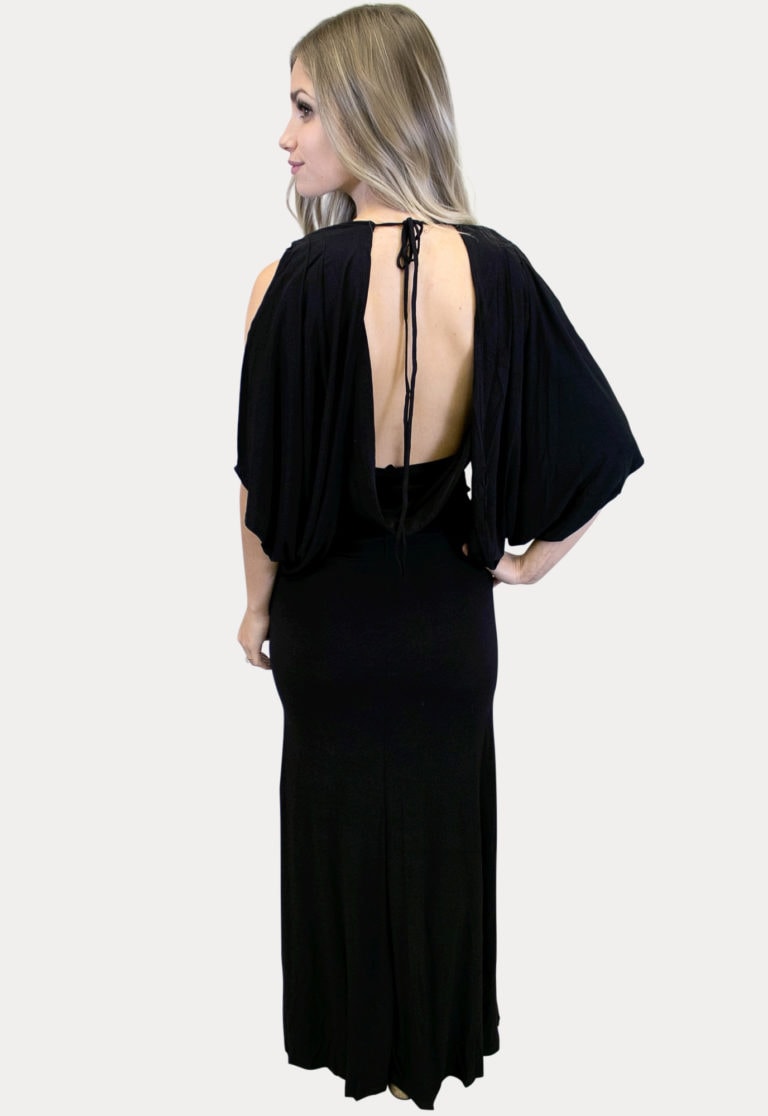 Open Shoulder Maternity Maxi in Black is the same style as our last dress, but in Black! This dress is a winner for any formal outings during pregnancy and beyond. Can we also talk about the gorgeous back detail?!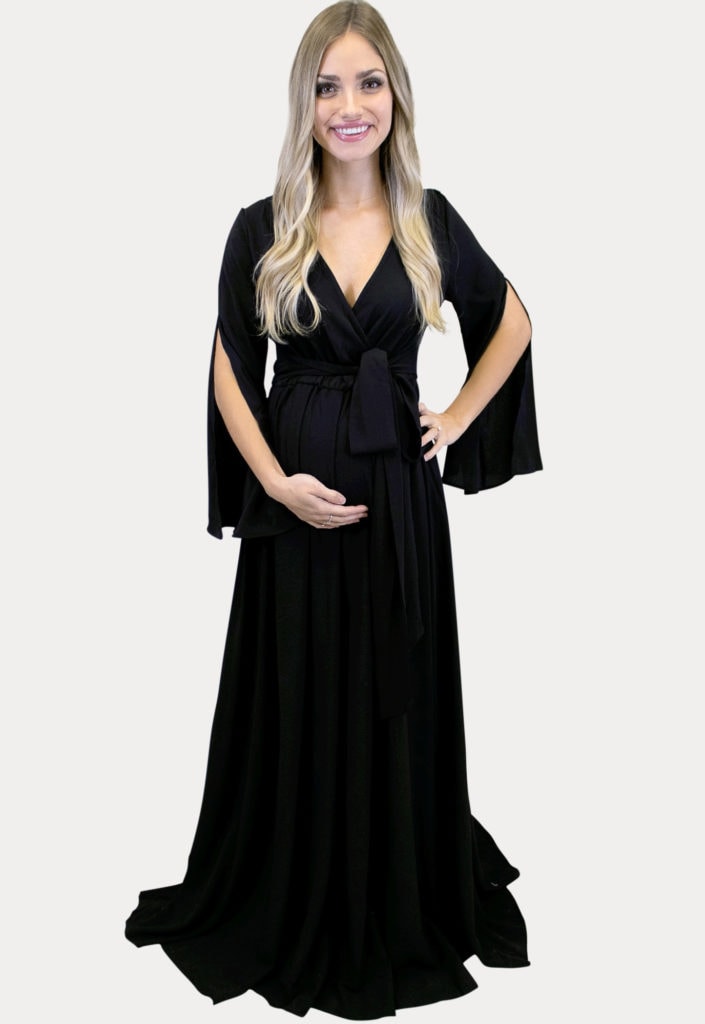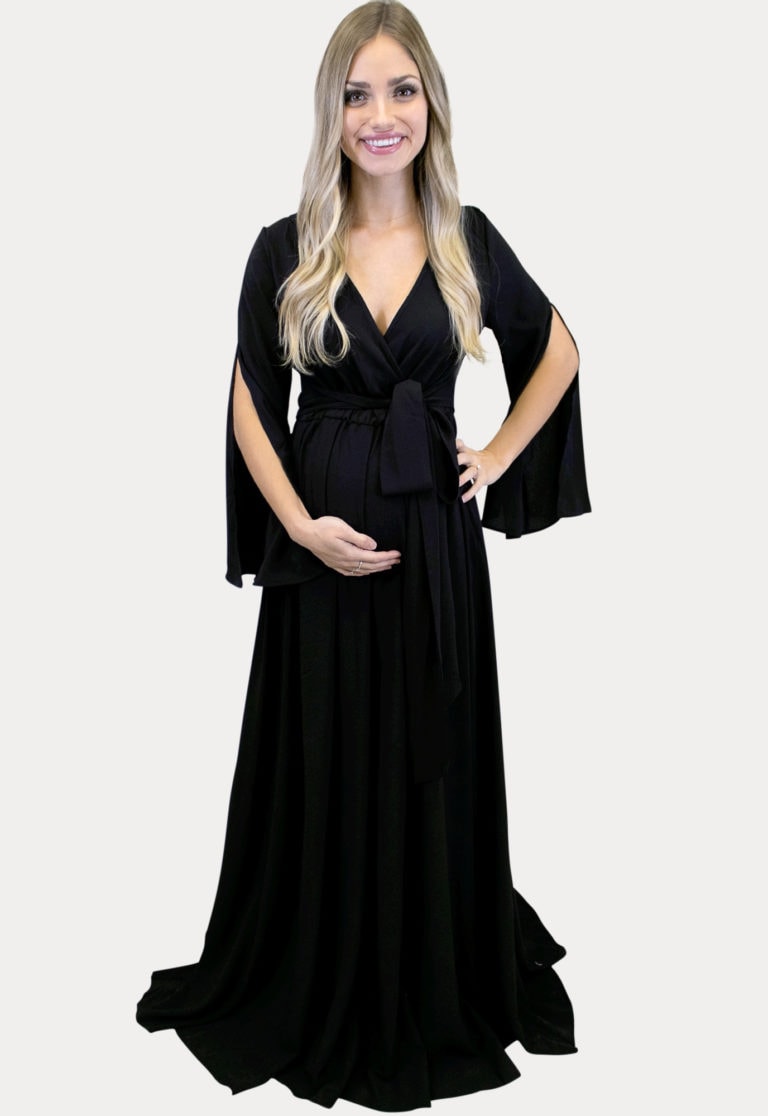 Our Wrap V-Neck Maternity Maxi in Black is elegance at it's finest! This dress is perfect for any dressed up event or party.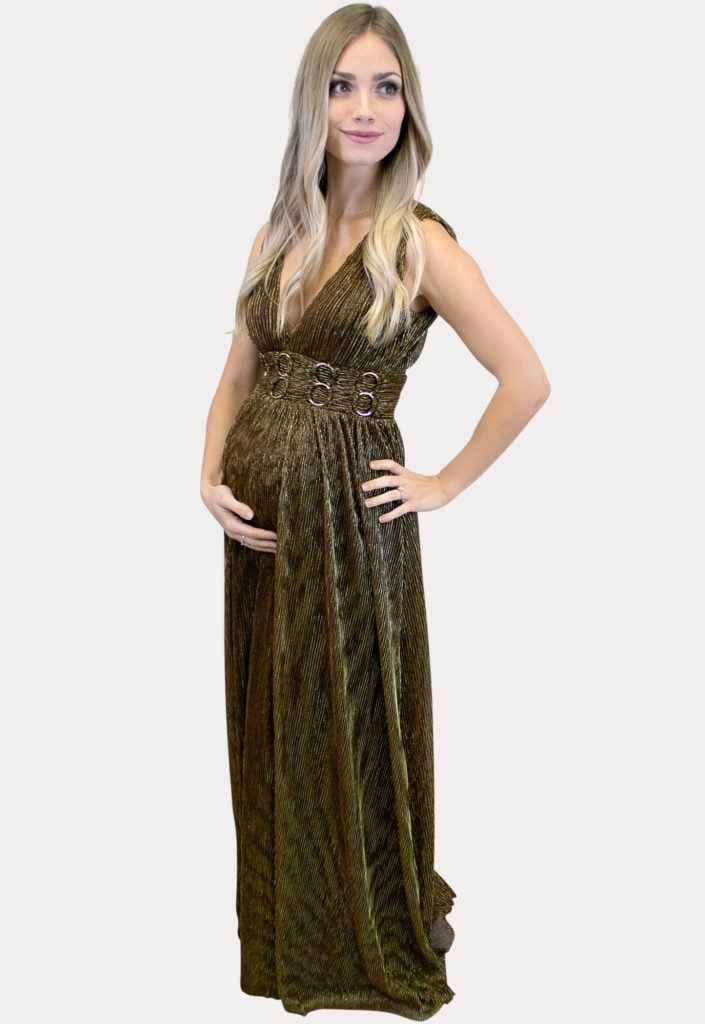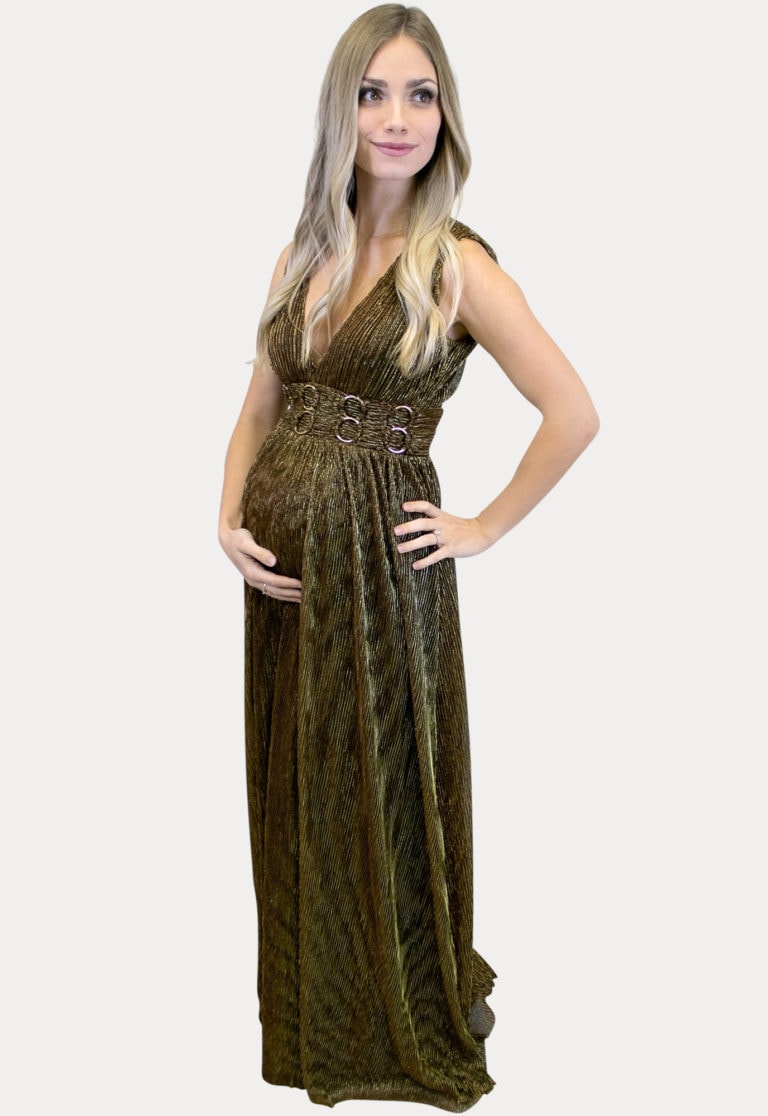 For events that require a sexy and sophisticated dress, look no further! Our Shimmer Maternity Dress in Gold is waiting for you.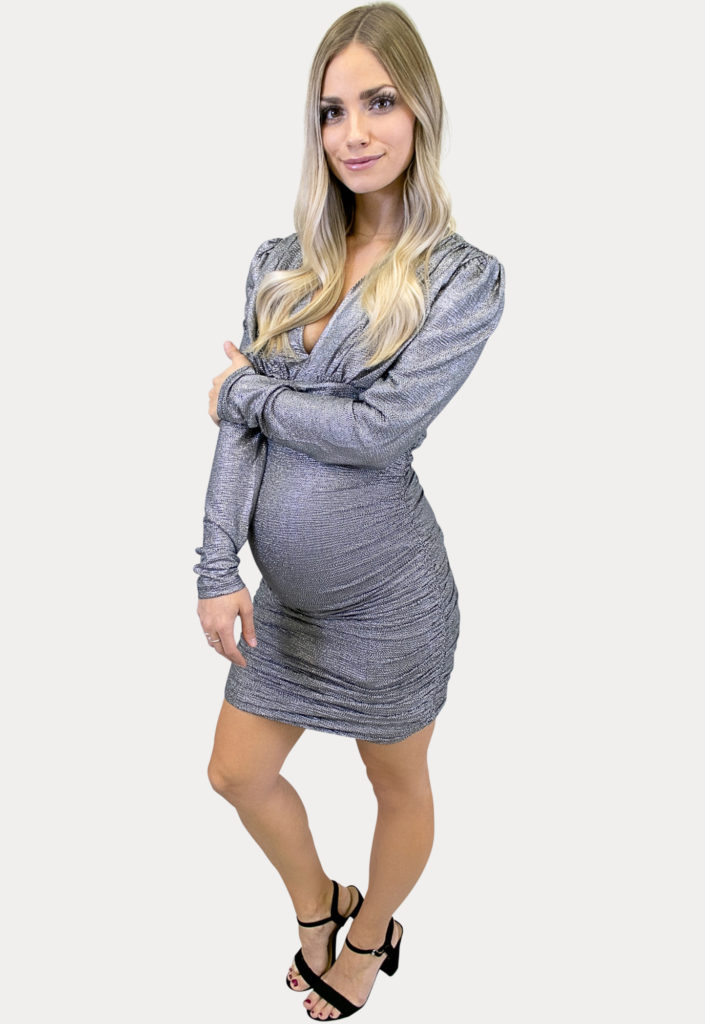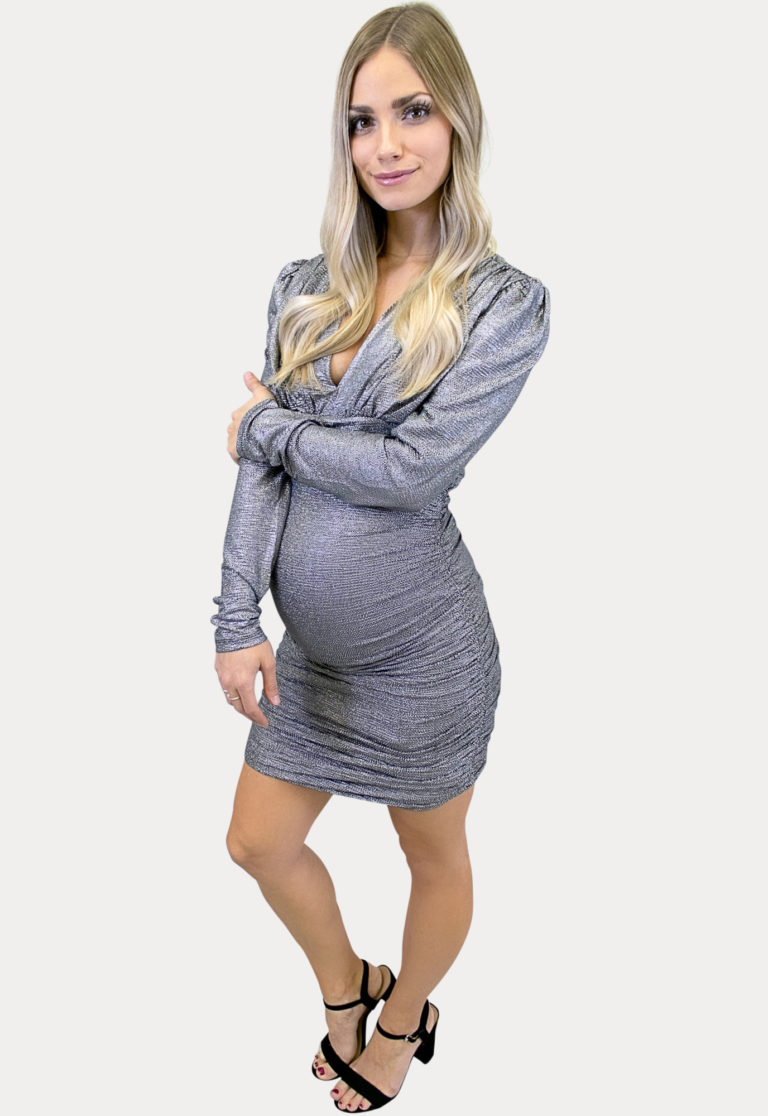 For Mamas who like all eyes on them, try our Shimmer Maternity Dress in Silver. With the sexy deep v-neck, you will feel amazing in this dress.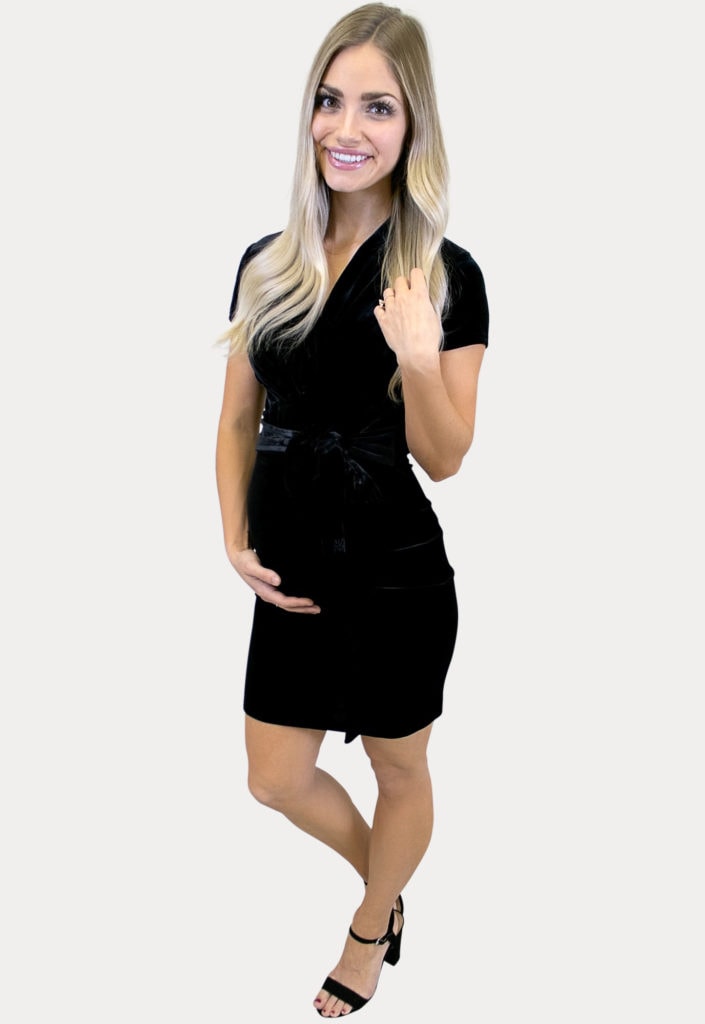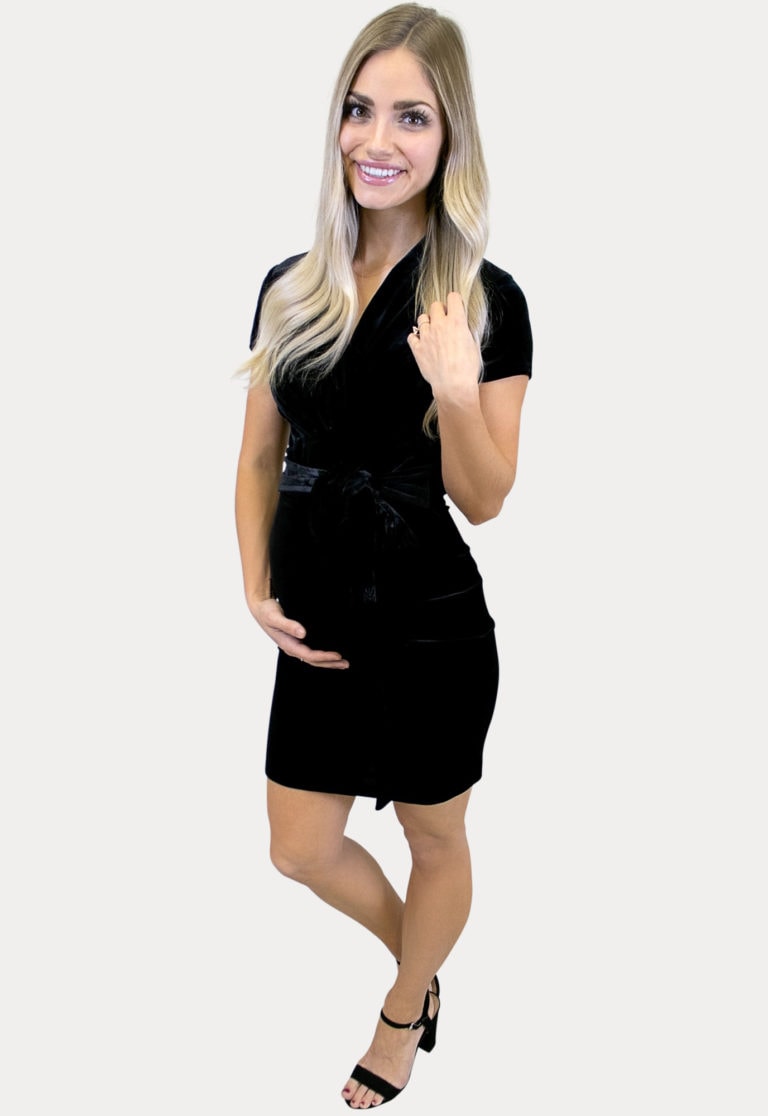 The V-Neck Velvet Maternity Dress in Black is bound to be your new favorite LBD (little black dress)! Made of soft as well as stretchy velvet, this dress will have you feeling fantastic!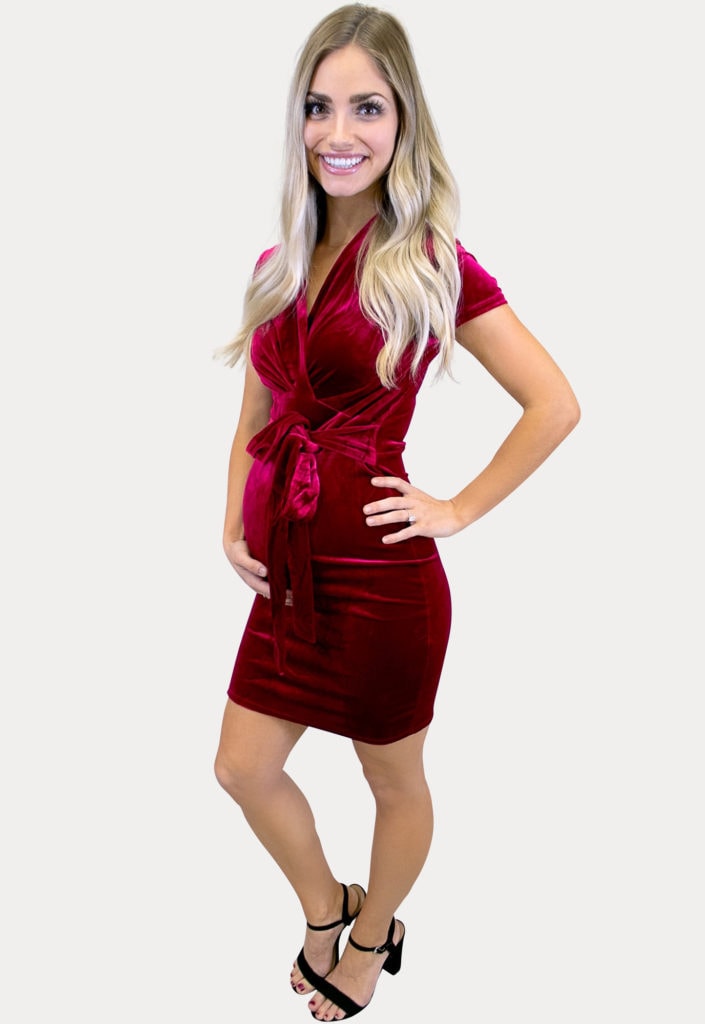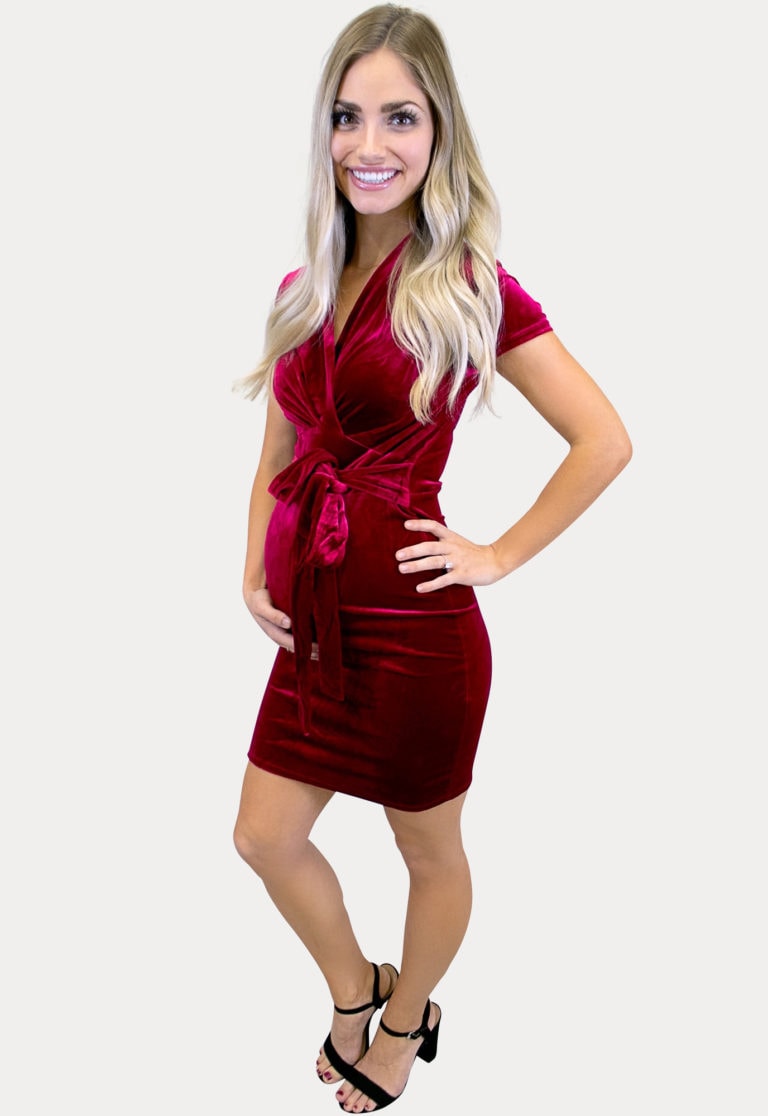 Sweet, sexy, and comfy are the best words to describe the V-Neck Velvet Maternity Dress in Rose. You can dress it up with heels or knee-high boots, for an easy outfit win!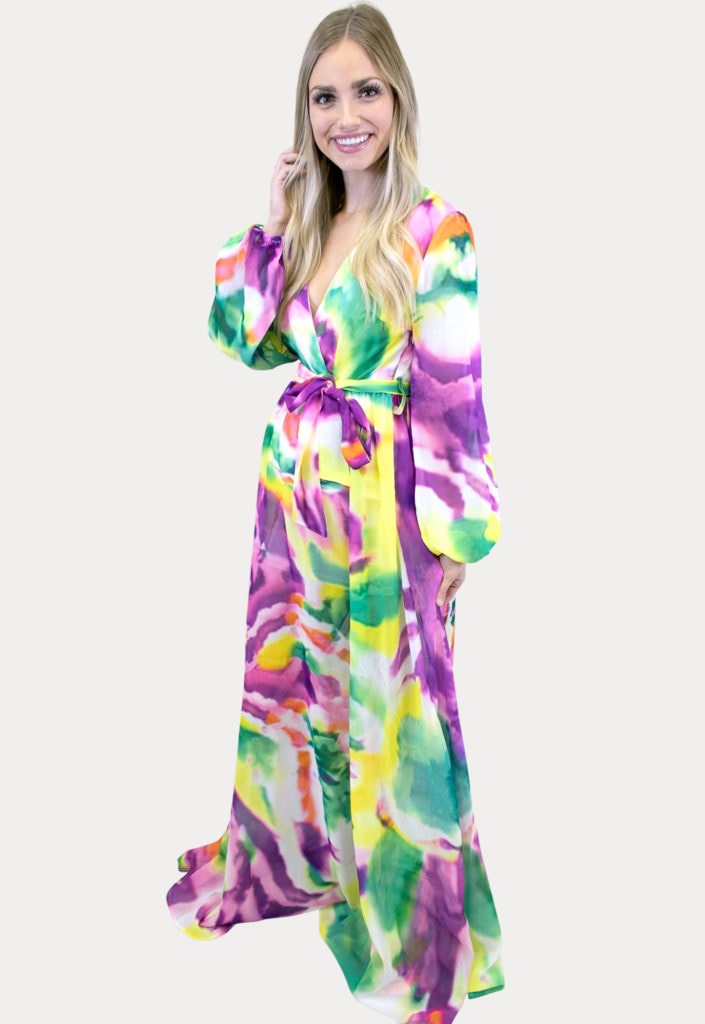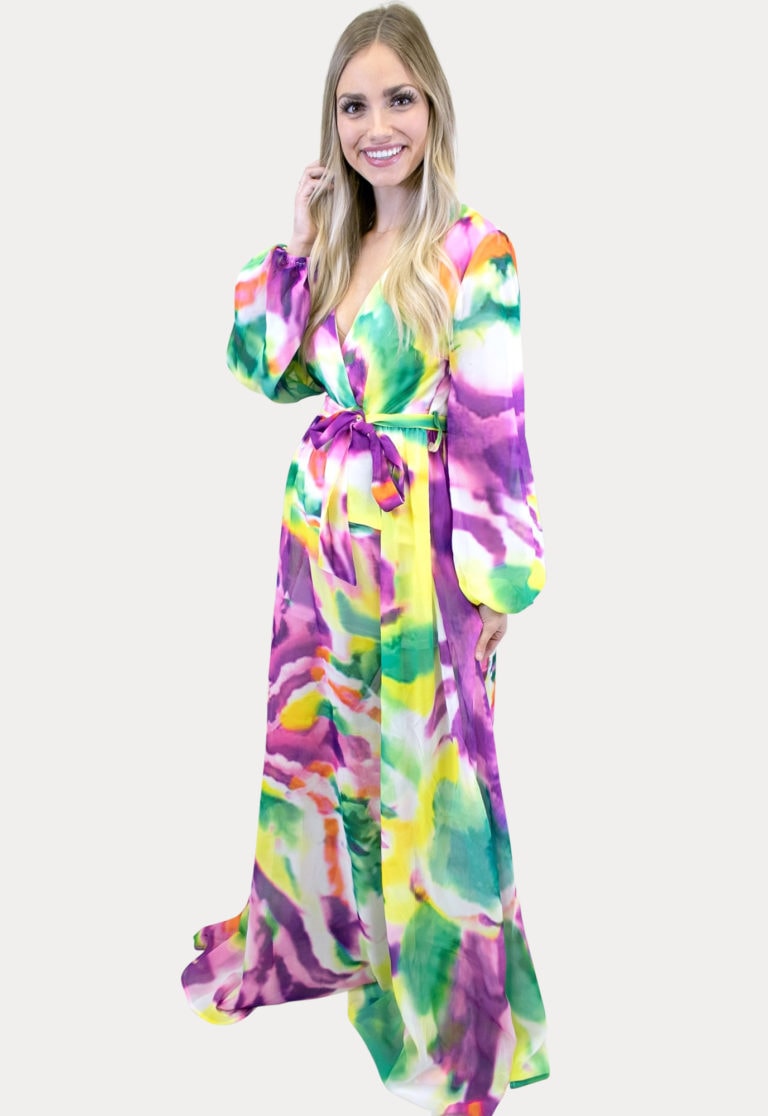 Our Tie Dye Maternity Maxi is sure to catch eyes. Reminiscent of watercolor, this pretty print is unique and perfect for a one-of-a-kind Mama!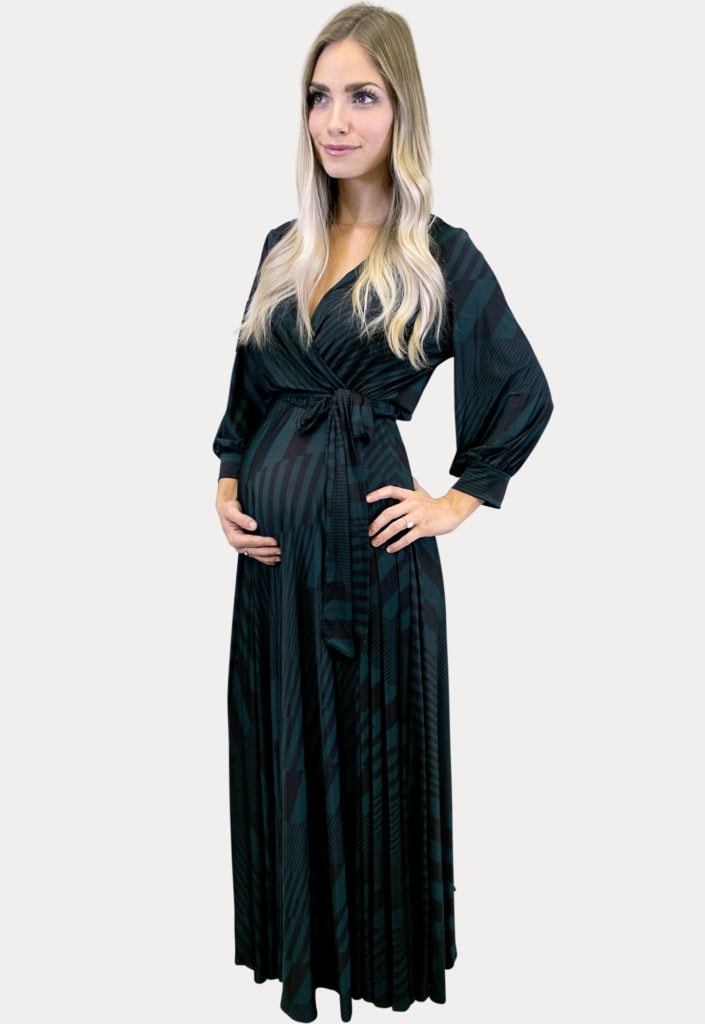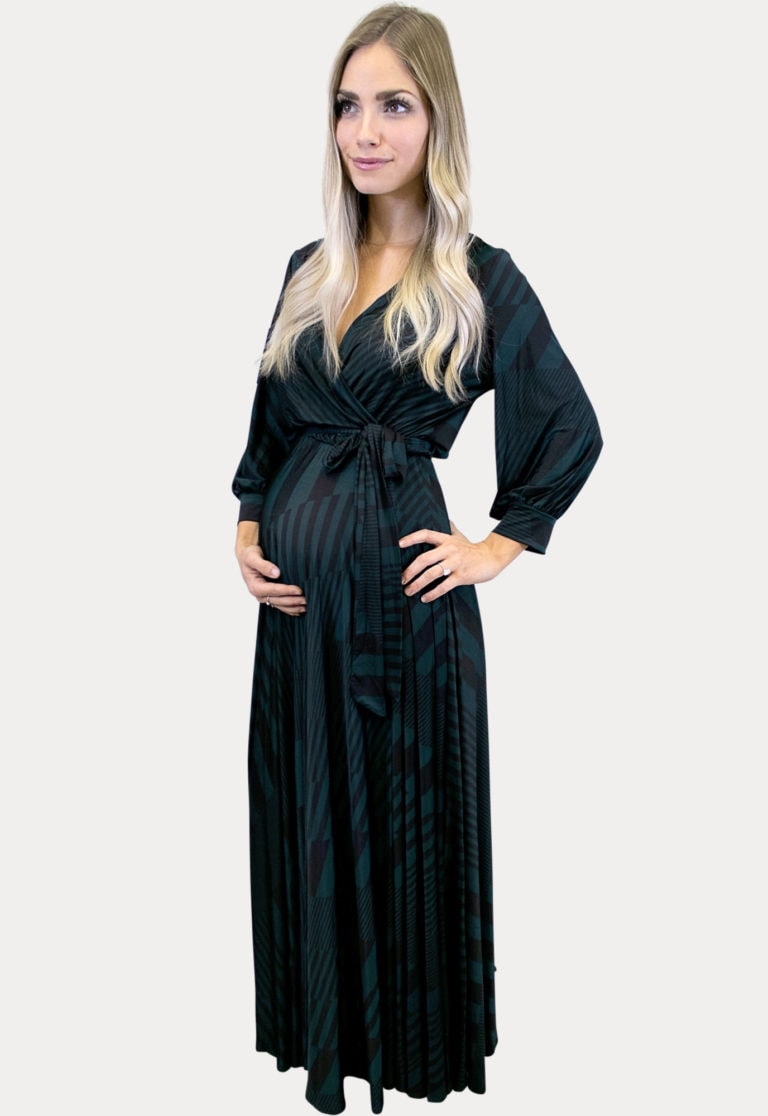 Pretty and printed, our Striped Sweetheart Maternity Maxi Dress is sure to be a winner! One of our favorite holiday maternity dresses. Comfortable and stretchy material makes this dress the perfect addition to your wardrobe.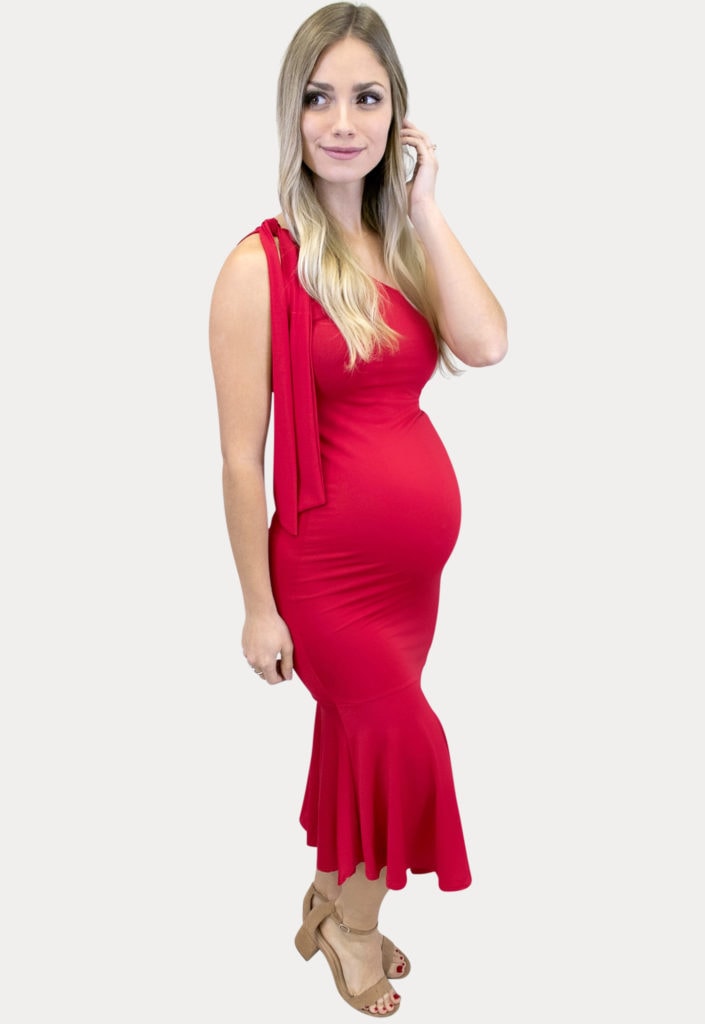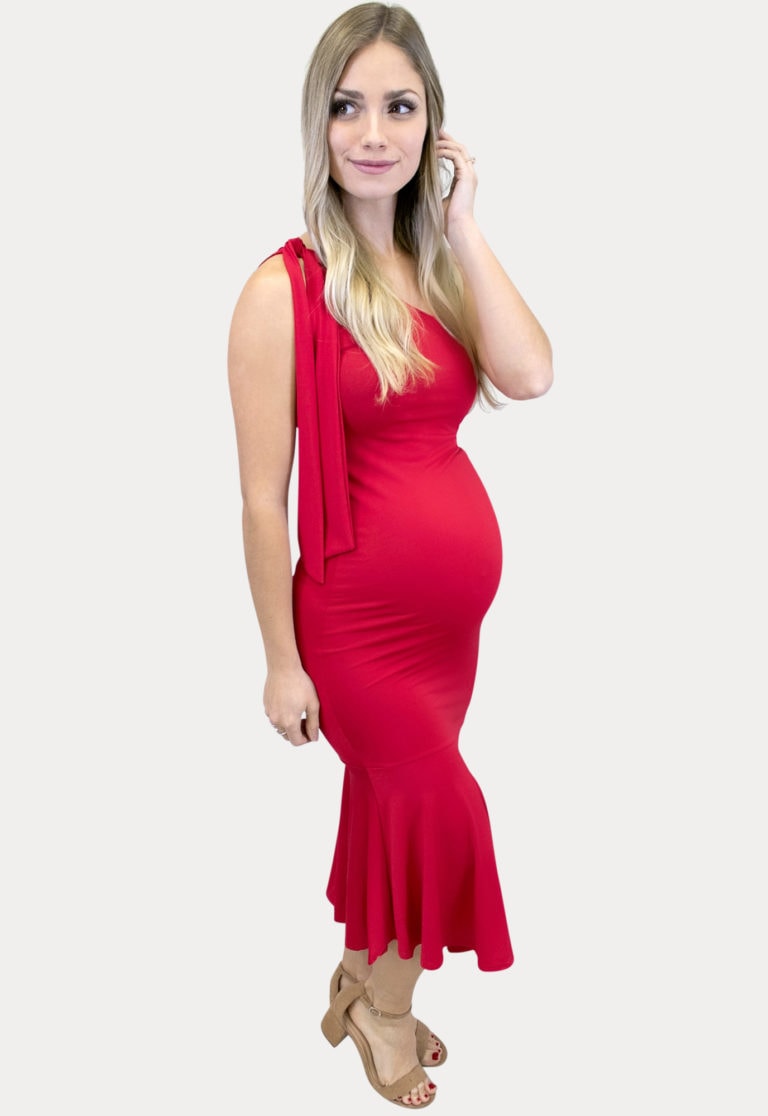 For a standout look, try One Shoulder Flare Maternity Dress in Red! It is the perfect addition to your closet for events and going out, throughout pregnancy and beyond!
Need help with sizing and styling?! Sexy Mama Maternity is always here to help find the perfect maternity holiday styles for you! Reach out on the chat window at the bottom right corner or shoot us an email at orders@sexymamamaternity.com. We can't wait to hear from you!