Are you an expecting mama? Do you love all things purple? If you answered yes, then this blog featuring the best purple maternity outfits is for you! There is something about the color purple that radiates elegance and femininity, while also adding a fun and flirty vibe to your closet. As summer quickly approaches, purple has become a hot pick for this season's color palette. Here at Sexy Mama Maternity we carry a wide variety of shades and styles. So, you're sure to find the perfect pop of purple for you! Whether you're looking for your baby shower, gender reveal, maternity photoshoot, or just something casual, we've got your purple maternity outfit covered. Let's start out with the Cross Bust Maternity Gown with Mini Train.

This gown is the perfect style for mamas looking to highlight their bump, while flattering their figure. This shade of mauve is the perfect summer color for your baby shower! With the addition of a mini train, it adds the perfect amount of elegance while also being fully functional and comfortable.

The Off the Shoulder Ruched Maternity Dress with Short Sleeves in Lavender is a versatile and charming choice for expecting mamas. A popular baby shower dress, which can be worn on repeat for date nights or any special occasion. You're sure to receive plenty of compliments in this dress!
 
The Two-Tone Halter Maternity Dress in Lilac is pure summer fun! This style is crafted from ultra-soft, stretch material and designed specifically with Mama curves in mind.  The two-tone, with a tied halter top, will be a baby shower hit and a beach staple. We love wear on repeat styles and this is certainly one!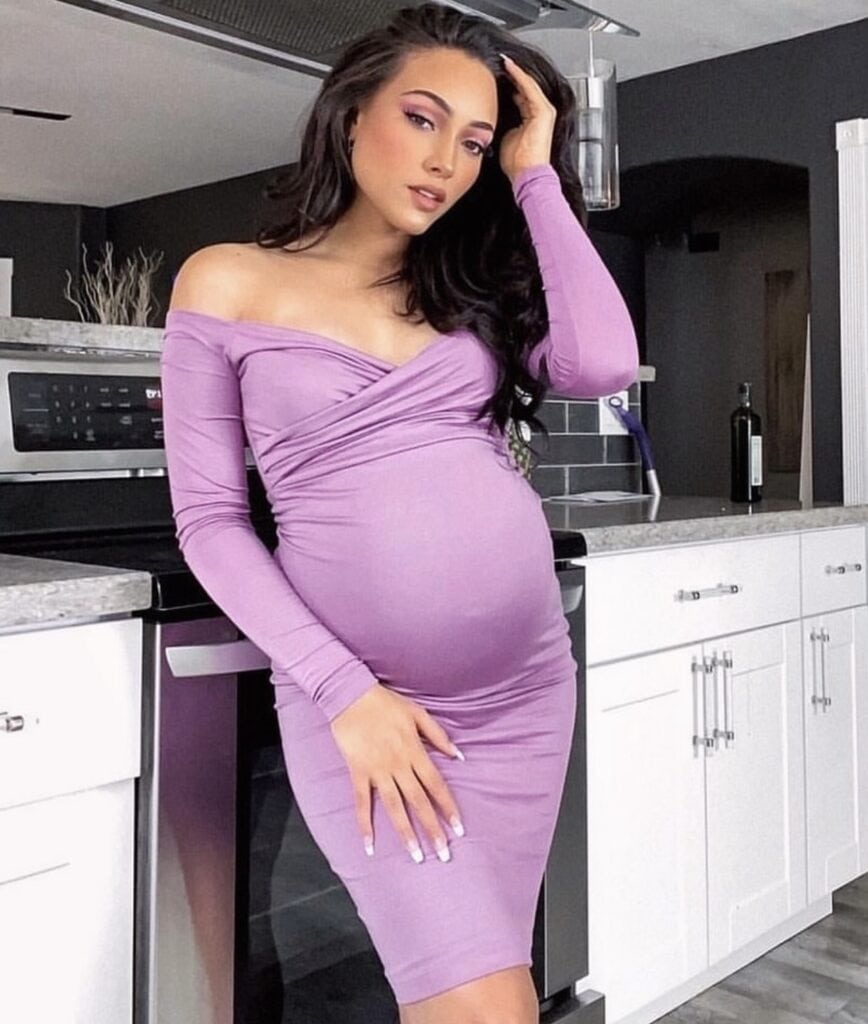 This sexy mama is wearing the shade mauve in our top seller Off The Shoulder Sweetheart Maternity Dress with Long Sleeves. You may have seen this style on your instagram feed as it has taken over the maternity world by storm. This style offers mama's the ability to look and feel sexy while also staying comfy and covered at the same time. The Off the Shoulder Maternity Dress with Long Sleeves was made to compliment you and your bump. Shop the short sleeve version of this purple maternity outfit here!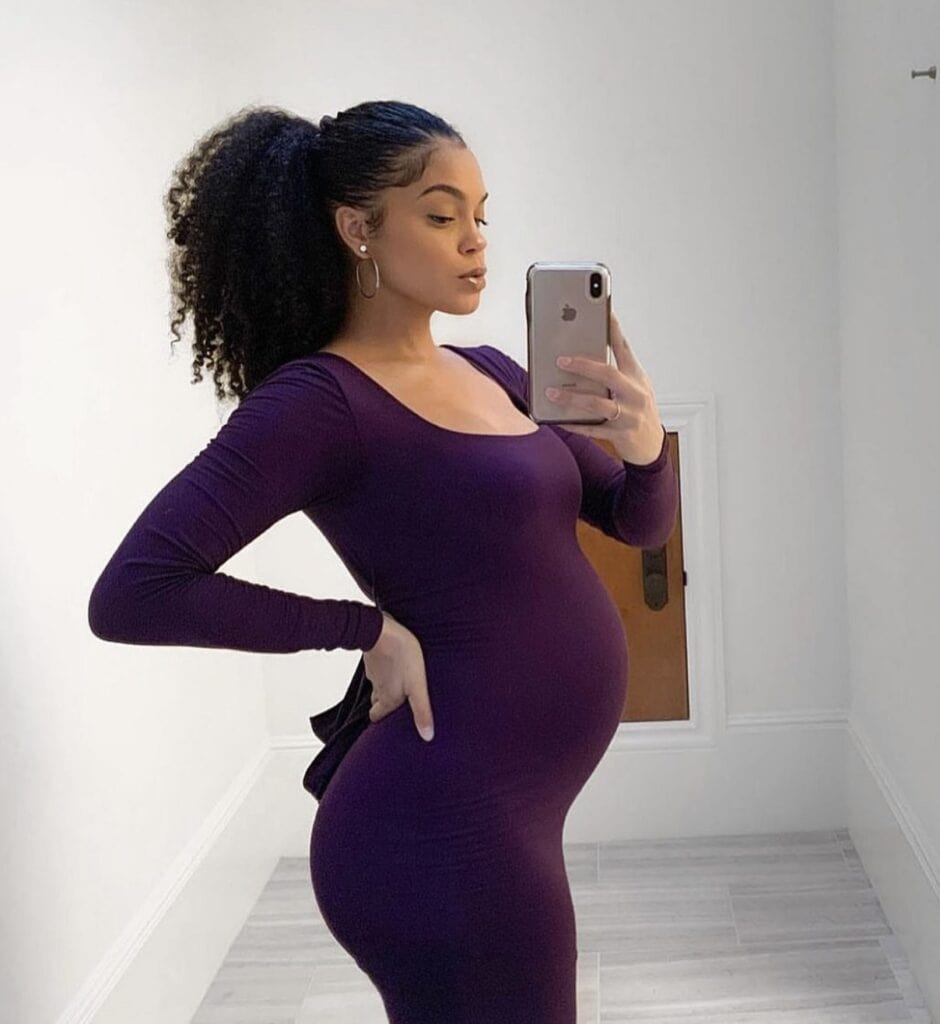 If you're a mama looking for a simple and classy style, our Tie Front Maternity Dress with Long Sleeves is for you, not only will this style compliment you and your bump, but this shade of purple will as well! The shade Plum is the perfect go-to color for a date night, and the long sleeves in this style can make it perfect for transitioning from day to night wear. If you're looking for short-sleeves or sleeveless, don't worry, we carry that option as well!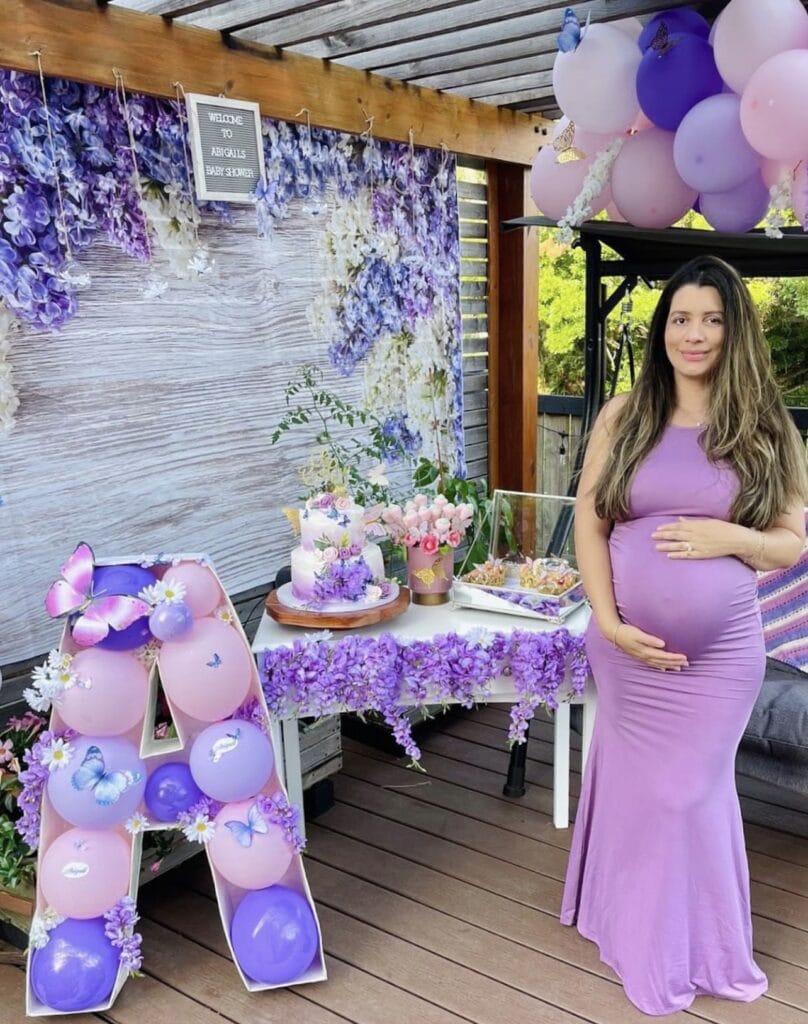 Our Sleeveless Mock Neck Maternity Gown effortlessly combines style, sophistication, and comfort, all while making you feel like a true goddess as you celebrate your growing bump. This gown gives you the ability to feel beautiful without taking away mobility or comfort. The mock neck design adds a touch of chic modernity, while also providing a sleek, elegant neckline that highlights your silhouette and draws attention to your radiant glow!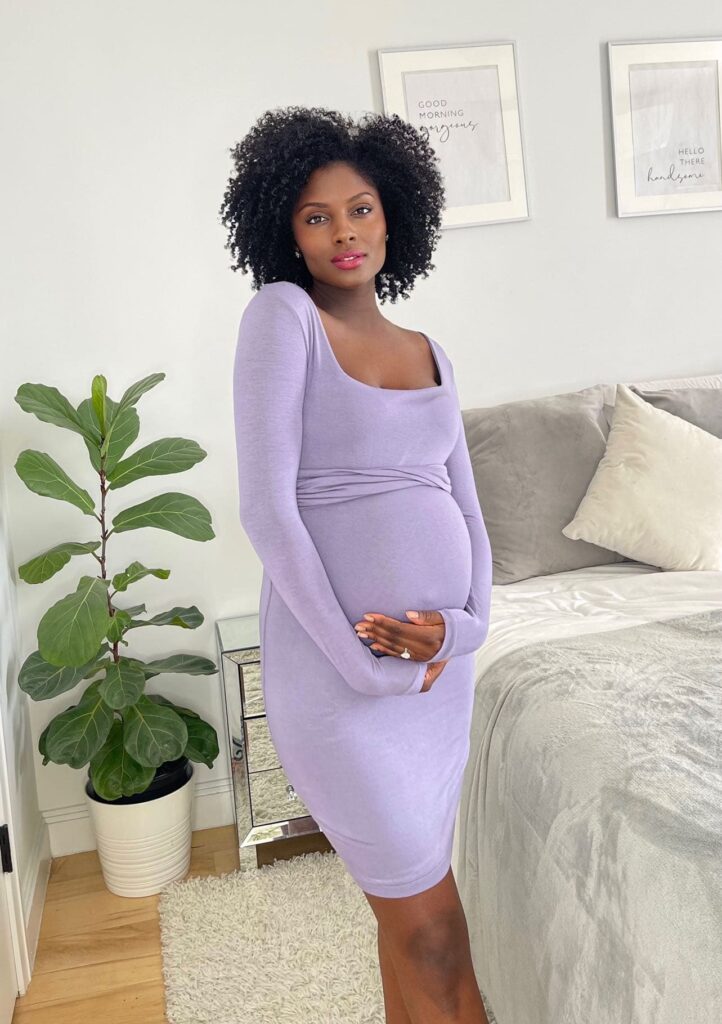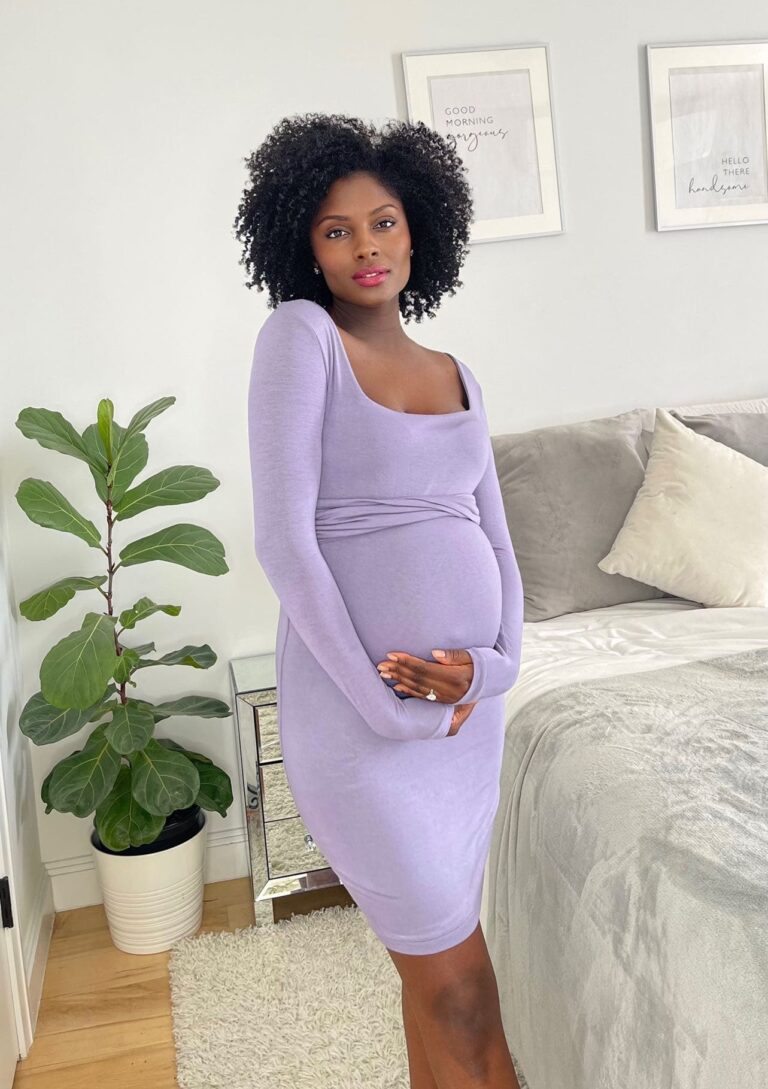 If you're looking for a chic, simple, and classy look, our Cross Bust Maternity Dress with Long Sleeves in the shade Lilac is the dress for you. From running day-to-day errands to going out to dinner, you can't go wrong with this dress. Perfect if you're searching for a piece that is both comfortable and stylish. This dress is available in both sleeveless and short-sleeve versions, perfect for warmer weather! 

The Mini Tank Maternity Dress in Lavender is a fashionable and practical choice that celebrates your journey through motherhood. This dress can be easily accessorized to match your mood. Dress it up with statement jewelry and heels for a glamorous look, or pair it with sandals and some fun sunnies for a flirty and casual vibe.

Off the shoulder dresses are the perfect day to night style for summer! Our Fold Over Ruched Maternity Dress with Long Sleeves is a stunning and elegant choice. This top seller features a fold-over, off the shoulder neckline that adds a touch of understated elegance perfect for your summer baby shower. Shop the sleeveless style here. Pictured in Magenta.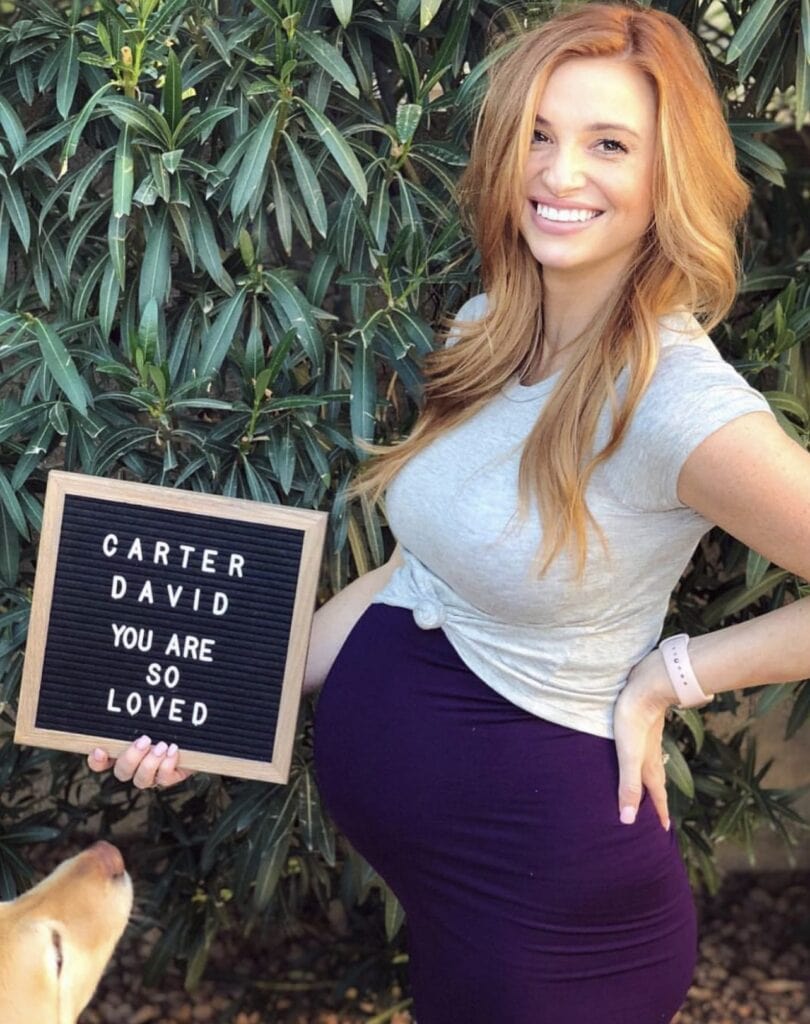 If you're an expecting mama seeking a stylish and comfortable over-belly skirt option, our Colored Over the Belly Skirts are for you. Featured in a rich plum color, pair with neutrals or other jewel tones for a winning combo. Constructed of ultra-stretch, soft material, so you'll be sure to feel your best.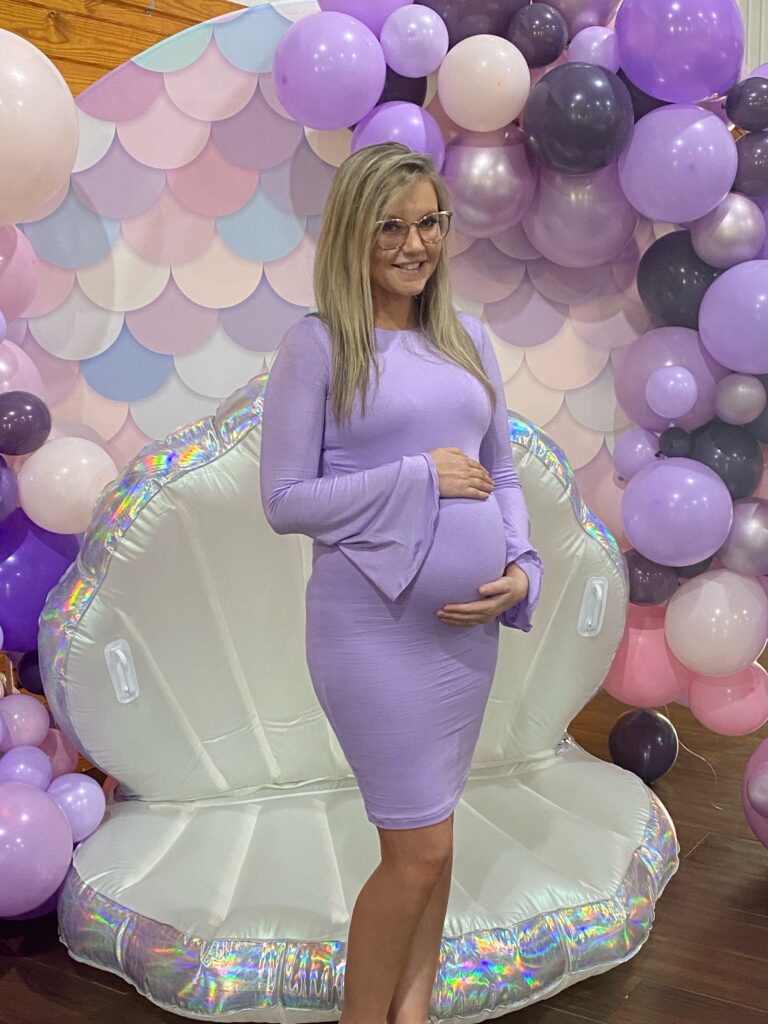 Read for a trendy piece that will elevate your maternity wardrobe to new heights? Our Boat Neck Bell Sleeve Maternity Dress in the color Lavender is the one! Designed specifically for expecting mamas, this style offers a figure-flattering silhouette. And the bell sleeves add an extra pop of fun!
Need help selecting one of our purple maternity outfits? As always, Sexy Mama Maternity is here to help! Chat with a stylist through the website or send us an email for sizing and styling assistance. And most importantly, don't forget to send us your pictures! We'd love to see your purple baby shower outfit!