Edited by Chloe Marx
I'm beyond that point in pregnancy where everything touches. Anytime I sit down, it's boobs on belly on thighs. And it's summer so it gets real sweaty, real fast. I'm just trying to be honest about "the magic of pregnancy." Being that this is my second pregnancy, I feel fairly well-versed in all the weird stuff that happens to your body when people talk about what we will now call the magic of pregnancy #themagicofpregnancy. Since I'm 38 weeks large and slightly over being pregnant (I love you baby, but please come out of me), I think it's time we have some fun and discuss the real side of pregnancy – AKA the stuff no one actually tells you.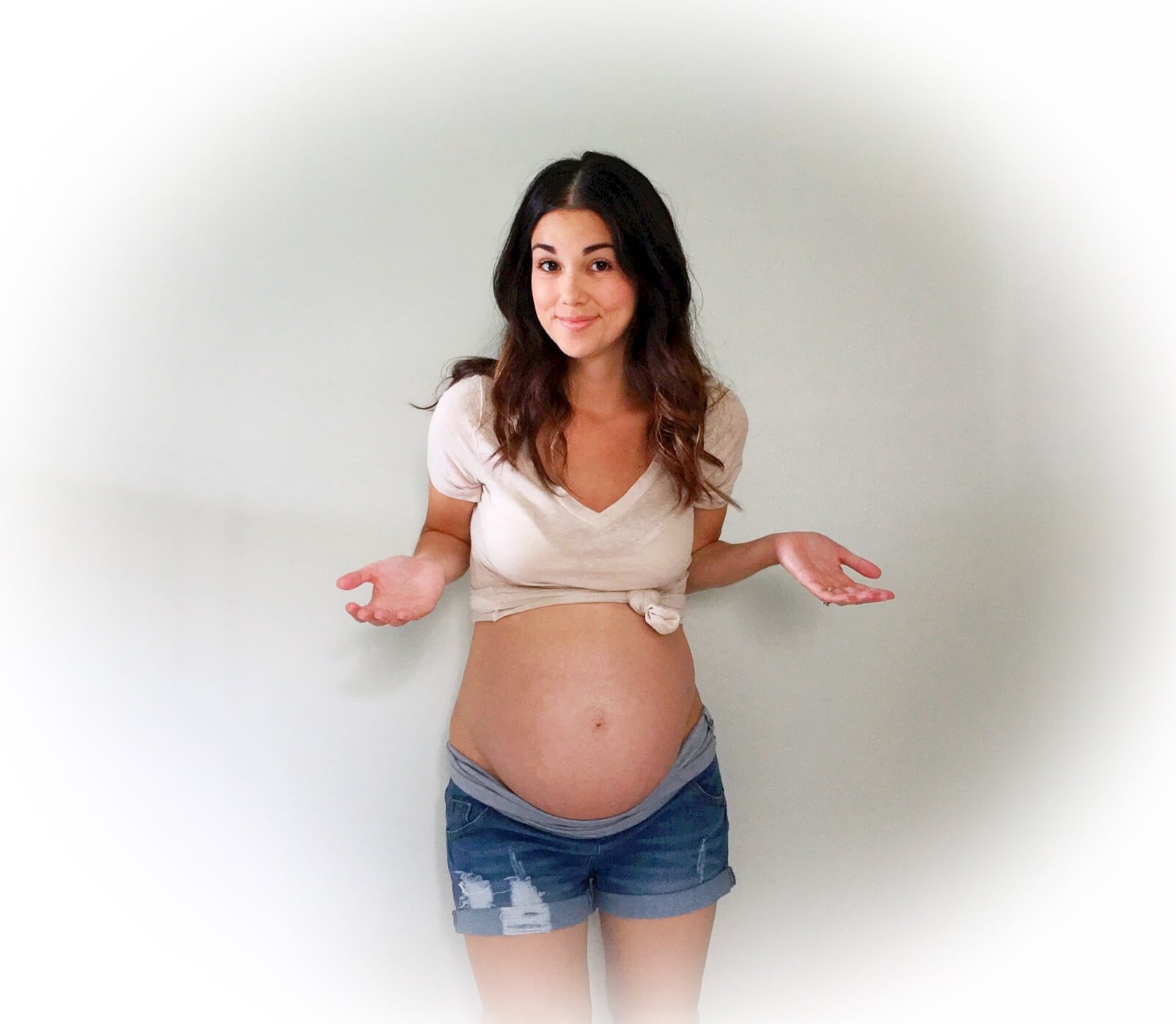 GLOWING SKIN:
This one might be true at some points in pregnancy. But at other times, not so much. In the not so glowing times, you'll have raging hormonal acne that some (your husband) might say looks "angry". But don't fear, you can probably cover it up provided you have makeup that is 100% waterproof and stays on through extreme sweating from trying to stand up from the sitting position. And let's talk about stretch marks because glowing skin and stretch marks are NOT in the same category. Your husband might also say these itchy marks look "angry" to which you reply "you have no idea about angry" while shooting daggers with your eyes. These little marks, sometimes actually itchy are apparently supposed to be your daily reminder of the miracle you carried. I mean, I thought that's what the baby was for, but okay. So in conclusion-glowing skin is basically a lie. Itchy, blemished, stretched skin – totally true.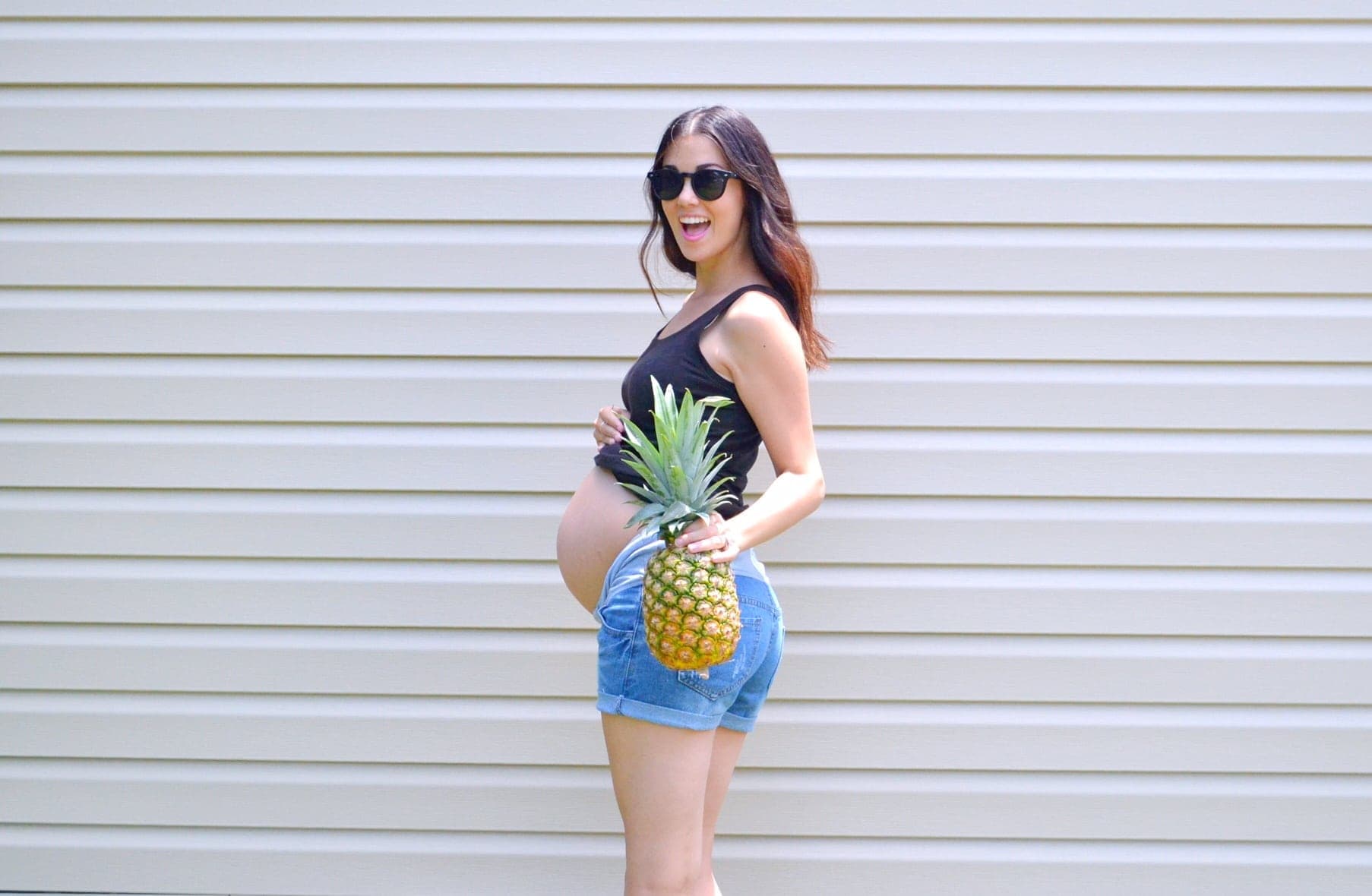 LUSCIOUS HAIR:
Yes! You will likely see a ton of hair growth. My hair got so long and thick. It really is luscious. Actually my boys gave me really nice wavy hair that I kinda love, but unfortunately luscious has no borders. My boys also gave me dark and thick body hair that rivals a Neanderthal. My armpit hair got SO much darker and actually spread onto my side boobs. Thick hair appeared around my belly button! It has gotten better as my belly has grown, but I assume it's because the hair follicles are stretched to the max (like the rest of me). Even still, I still have some stubborn belly hairs that get out of control and require routine plucking. The same thing with my eyebrows and upper lip. Good thing my skin is so "glowy" to distract everyone from my unibrow and handle bar mustache. Luscious hair – totally true. Everywhere.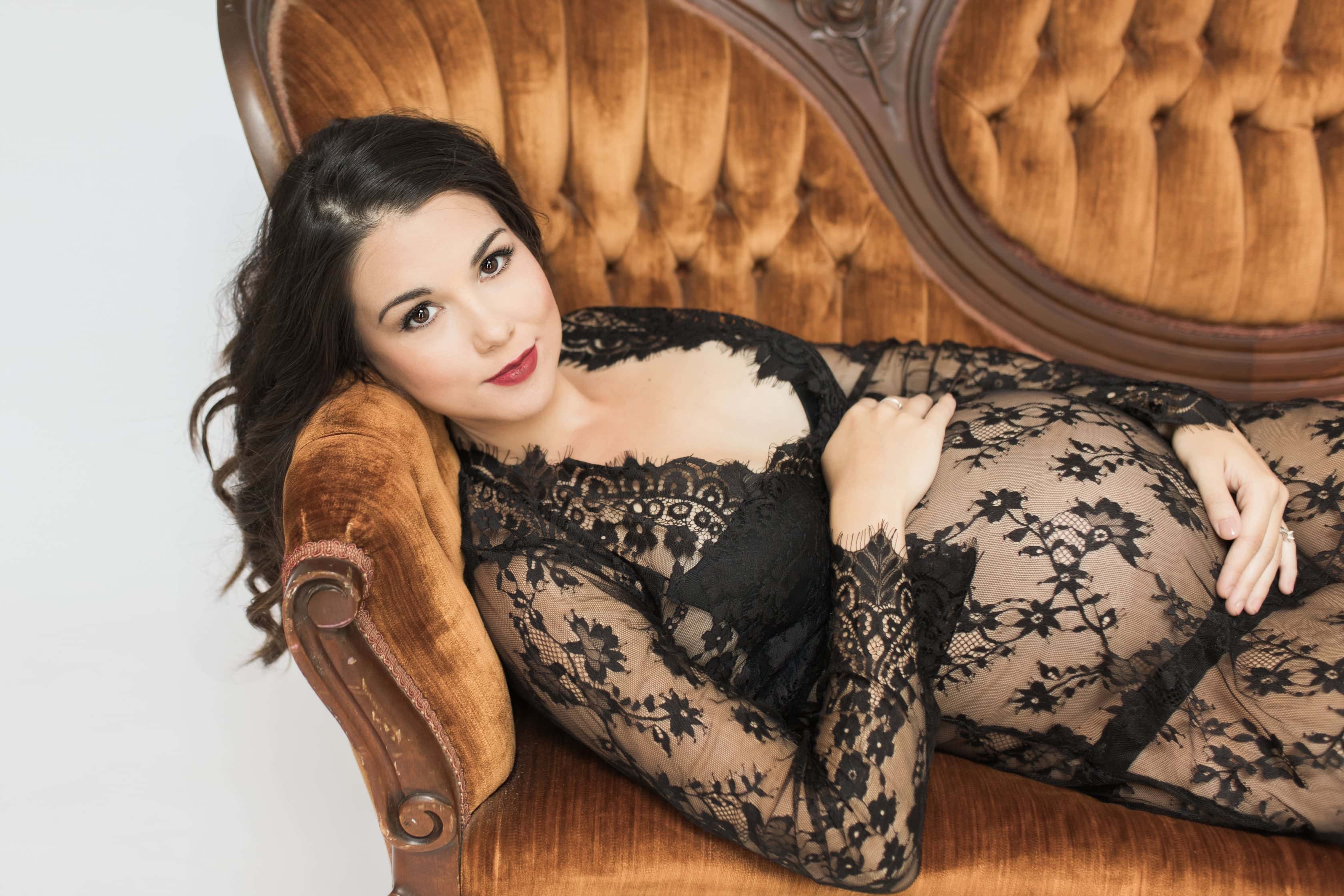 HOROMONES:
I guess people don't really talk about this, except in movies where it seems so over exaggerated and ridiculous. But gals, hormones are real! You will lose your cool over some dumb stuff and then two minutes later it will be like nothing ever happened. But don't worry, your husband will remind you of your flipped out, and one of two things will happen. Either you'll start raging again because, "does he even understand what you're going through?" OR you'll start crying because you're completely alone because he doesn't understand what you're going through. It is literal insanity. When I was 37 weeks pregnant with my first son, I cried in the middle of a Mexican restaurant because my husband ordered a Margarita. I mean, I wanted one too! A few weeks back I scream-cried at him "you don't understand what it's like to be me right now! I'm 34 weeks pregnant and I have a lot of feelings!" I don't remember what that one was about, but hey, I had a lot of feelings and someone needed to know about it. Hormones – buckle up because maybe it is just like the movies.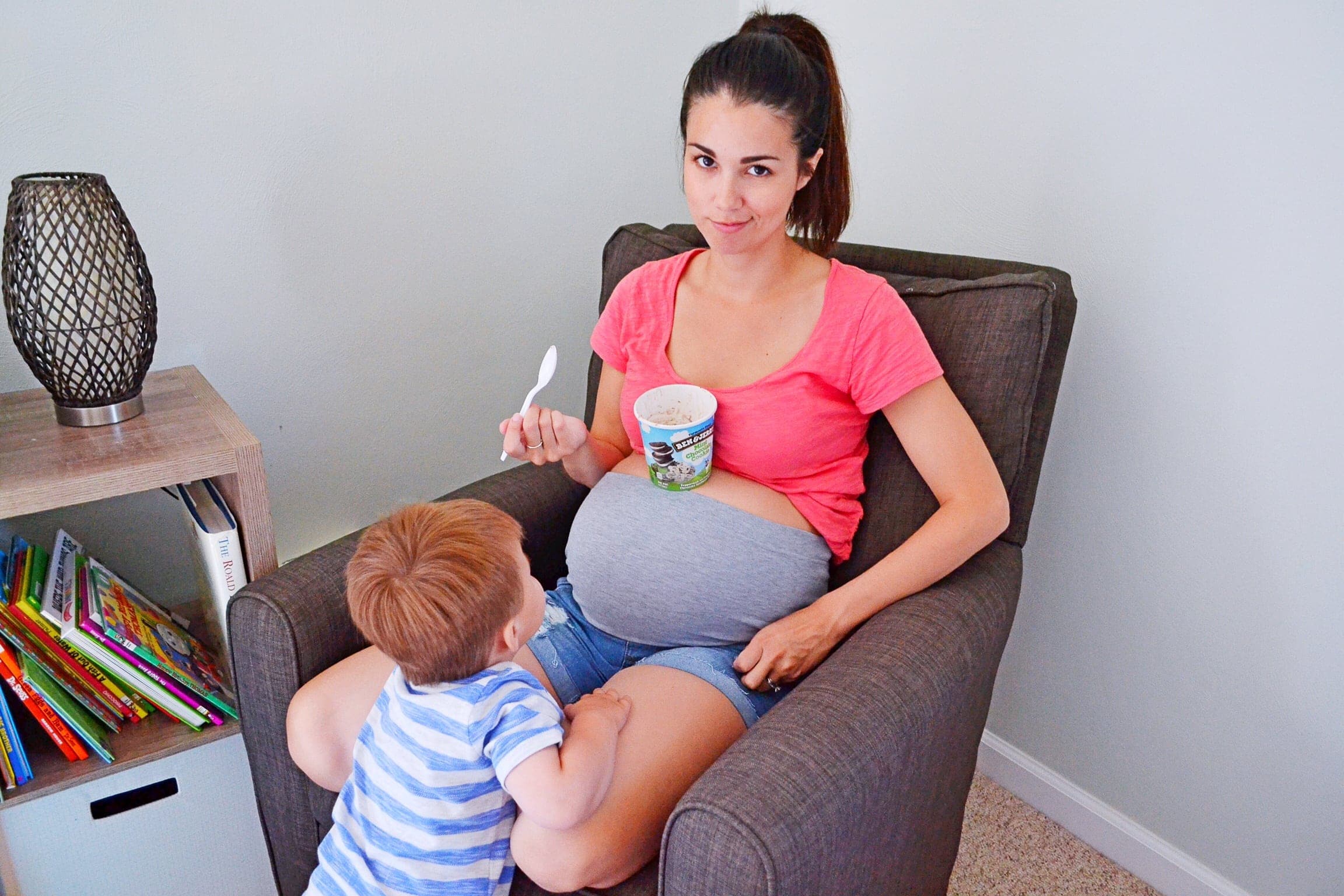 MISCELLANEOUS:
There are many other "fun" things that happen whiles you're pregnant that no one even tries to sugar coat. They just straight up don't tell!  They let you figure it out on your own. Thanks for nothing, all pregnant women before me including mom and best friend. On more than one occasion in my first pregnancy, I was snoring so loudly my husband had to wake me up to make it stop. He claims he was worried that I would stop breathing, but I'm sure he just wanted to sleep without the soundtrack of a freight train next to him. Apparently this snoring thing happens to 1 in 3 women.  Where my snore sistas at!? Also, peeing on yourself becomes pretty routine. I actually peed a little just now taking a bathroom break and wondered if my water might have broken. Nope. Just pee. Then there are other lovely things, like varicose veins in your vagina. Or grape cluster hemorrhoids that require ice packs and ice baths. Or getting out of breath just from eating. Or constipation. CONSTIPATION is for real. So many special things to cherish and remember. So to close the miscellaneous section I'll just say: SEXY.
Ultimately, there's a lot about pregnancy that is either super weird or just sucks. Aches and pains, heartburn, nausea, tired all the time, and those damn hormones, which is basically the root of all evil. But we do it again and again. Those little hiccups, rolls, flutters, and of course, the baby snuggles that come afterward make it all worth it. People talk about the changes that will happen when you're pregnant, but they don't usually mention that your heart will nearly burst with love just dreaming of your baby and the day you finally meet. It's all worth it.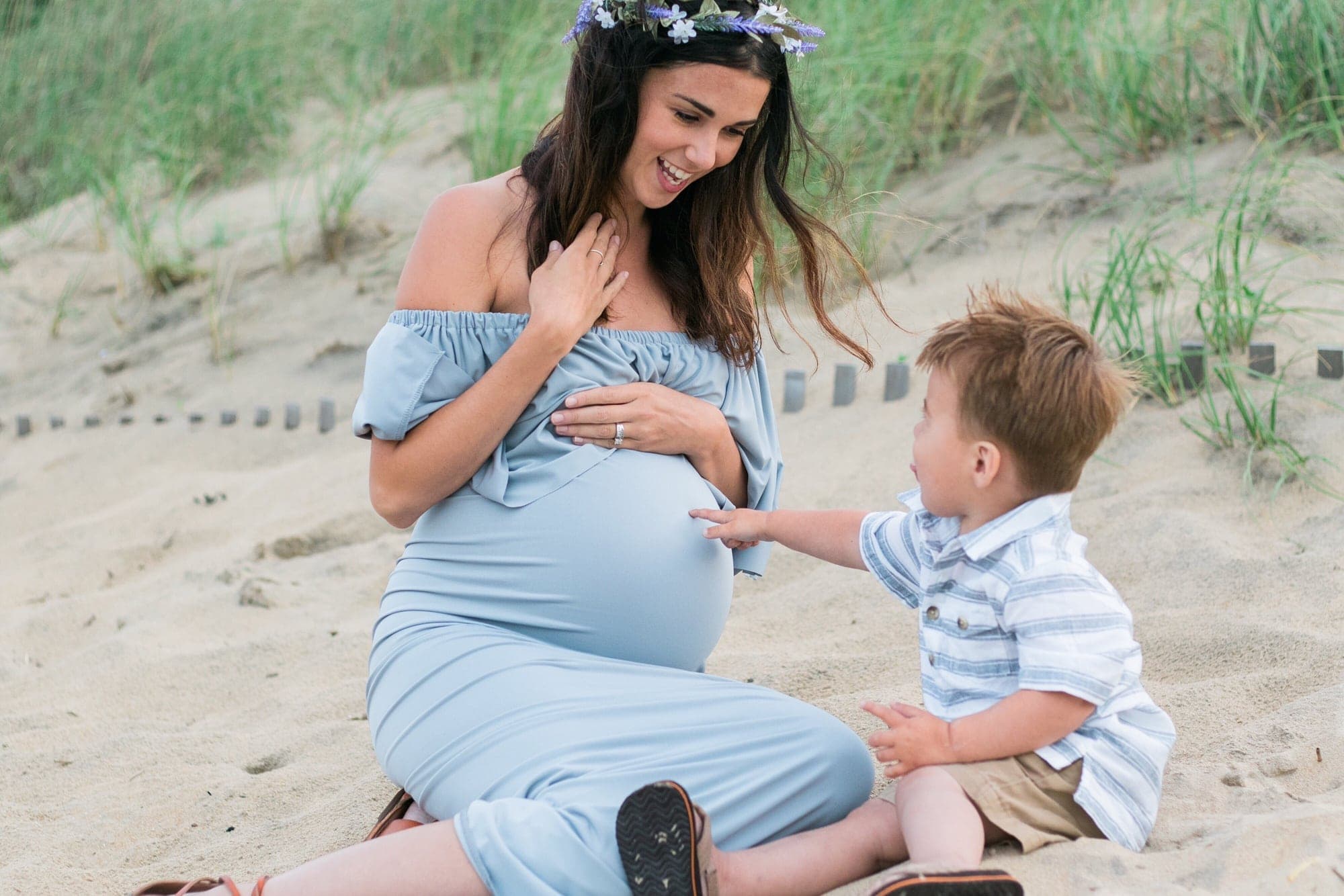 So if you have a funny story or strange pregnancy symptom, share it with the hashtag #themagicofpregnancy – Let's unite in the weirdness that is pregnancy. (AND please share your stories below in comments so I feel less weird about myself. Otherwise, none of these things happened to me. It was my friend). Thanks to Sexy Mama Maternity (my favorite maternity store) and Inspire Pregnancy (my favorite pregnancy community) for partnering with me on this post! Remember, sharing the truth does not diminish the gift of bringing life into this world. It simply allows us to strengthen our community and stay strong on days that pregnancy isn't as glorious as we hoped it would be. Check us ALL out on Instagram.
QUICK BIO:
I'm Ashley! I'm an Instagram Blogger living on the East Coast with my almost 2 year-old son and husband. I've done an excellent job training my son to say "cheeeese" when he sees my phone. A work in progress is training my husband NOT to roll his eyes when I say we need a picture, right now! Our second son is due in July and I can't wait to add him to the chaos. I'm a full-time mama, part-time nurse, and chronic emoji over user. Follow me over on Instagram @aharmonmoore to see how I'm surviving two under two and life with all boys. Spoiler alert, it involves sarcasm and alcohol ??