So much thought goes into the decision of what gown you will wear for your maternity photoshoot. You have to take into consideration the location, the time of year, and what you're going to be comfortable and happy with when you look at your pictures years from now. A really popular style that mamas wear is the open maternity gown. If you're comfortable showing off your bump, we recommend considering one!
Here at Sexy Mama Maternity we have several different styles for the mama that wants an open maternity gown!
Our most popular style is the Long-Sleeve Sweetheart Open Gown. The sweetheart front has just the right amount of coverage and is extremely flattering. Maybe the sweetheart isn't for you? We have the same gown but with a ruched front! The lace-chiffon combo on both of these make for an elegant and timeless look that you will love looking back at forever.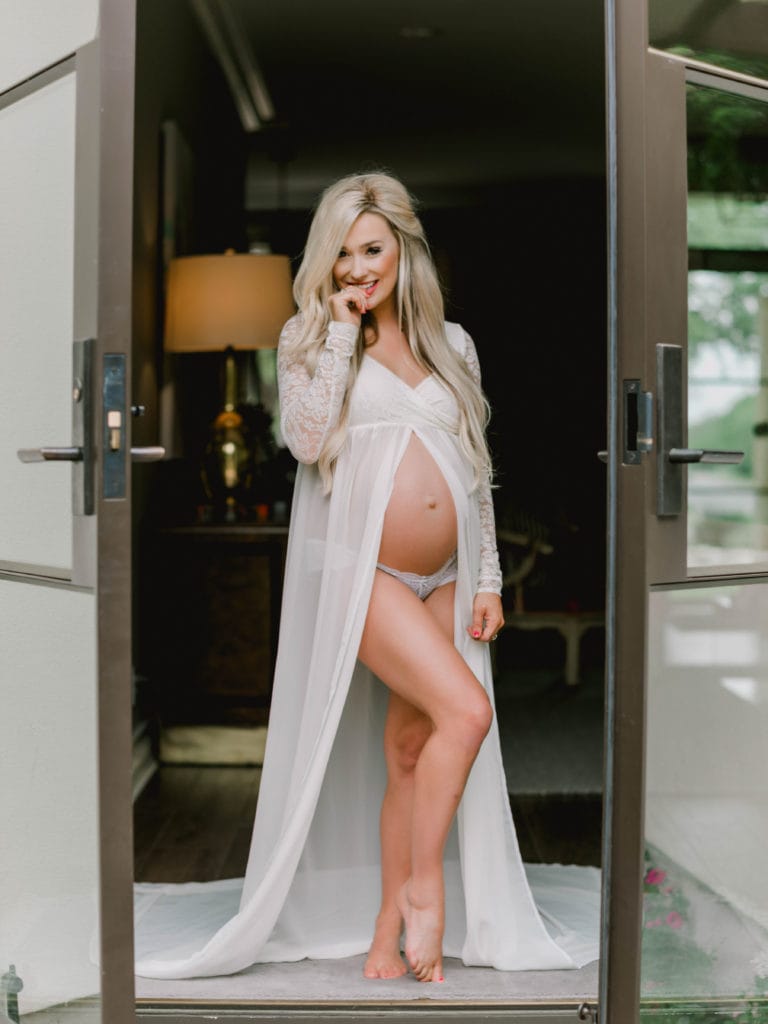 If lace isn't your thing, we still have you covered! Our Short-Sleeve Sweetheart Open Gown has the same chiffon bottom, but jersey on top for an equally comfy and gorgeous look.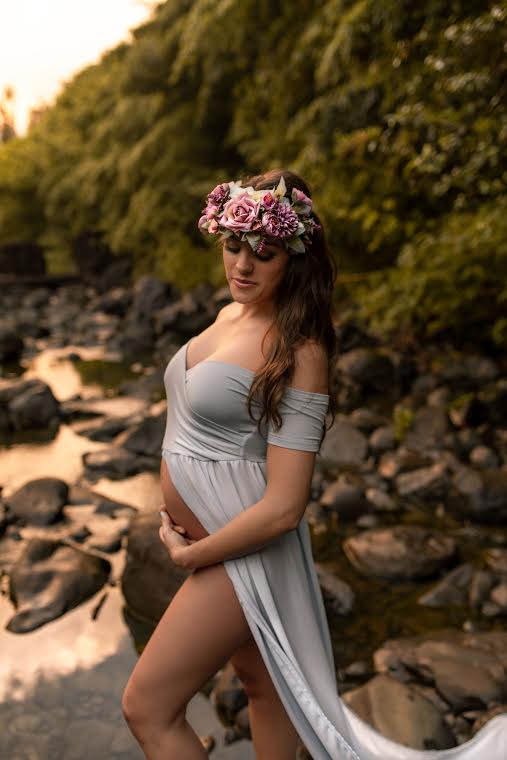 If you're wanting something less see-through on the bottom, go with our Open Halter Gown with Lace or Open Short Sleeve Off the Shoulder Gown. Since both have a gathered bottom, they can easily be placed to where it looks like it's a closed front. Thats two gowns for the price of one! Who doesn't love that!?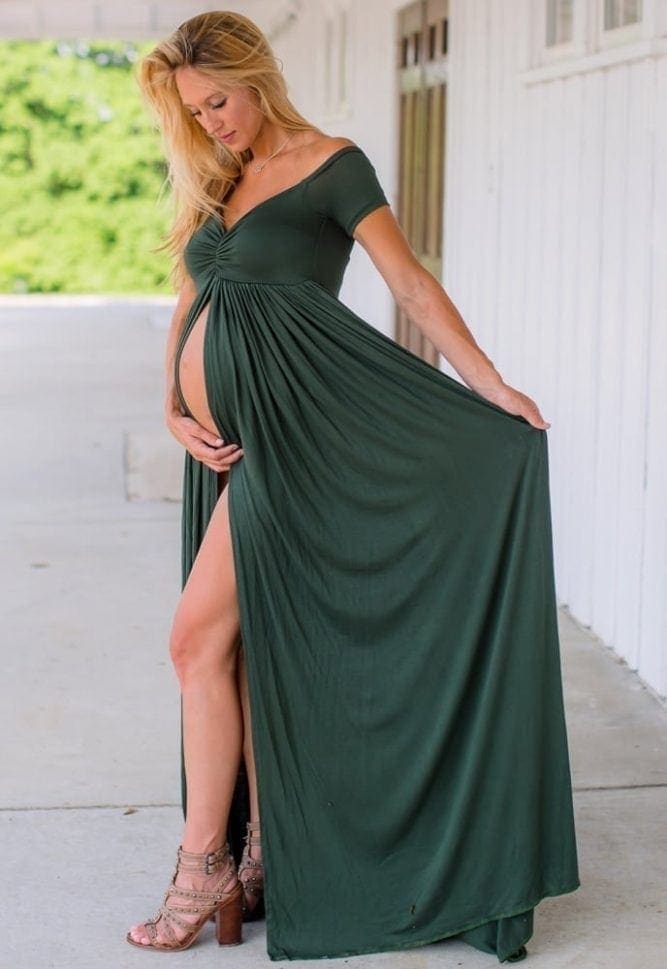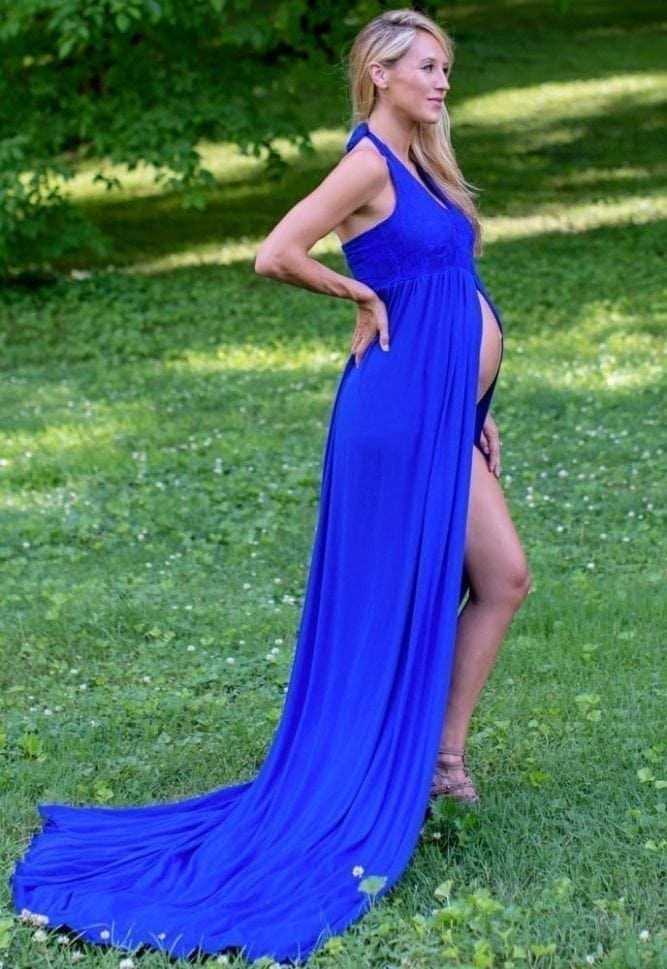 Not all mamas want to show off their bump – we get it! Our Long-Sleeve Gown with Chiffon Train gives the perfect balance. While it still has an open chiffon bottom, there is a slip underneath so you're covered up. Being comfortable with what you're wearing is key. It's all about capturing your pregnancy in a way that is perfectly you!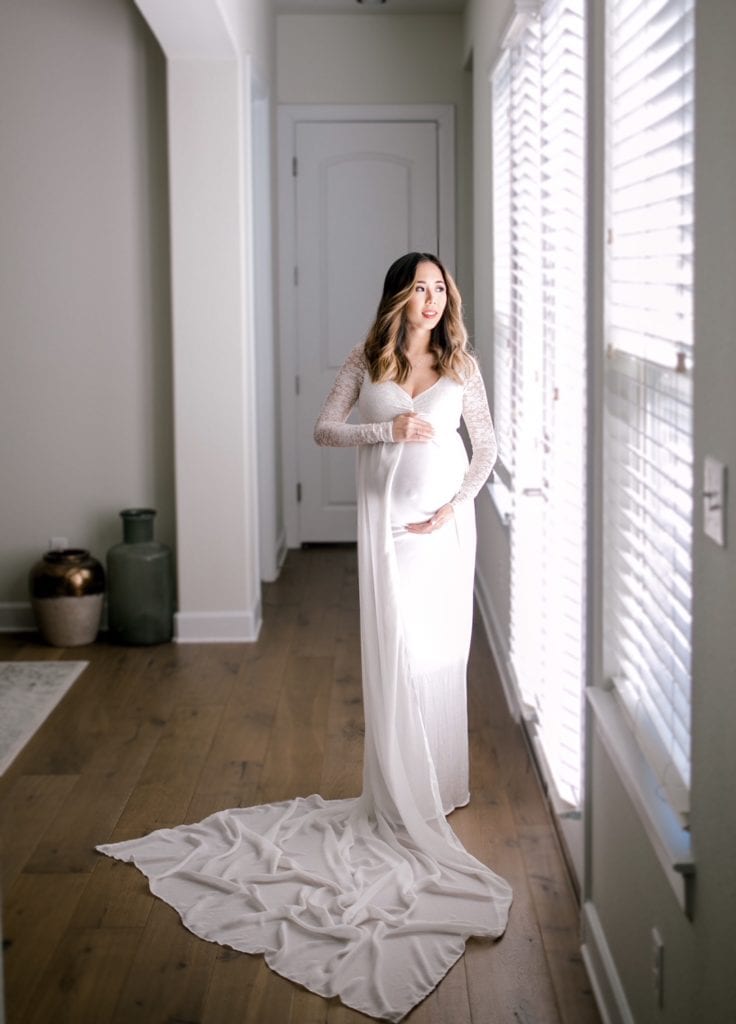 Not sure which open maternity gown is perfect for your style? Sexy Mama Maternity is here to help! Chat with a stylist through the website or send us an email for assistance with sizing and styling. And don't forget to send us your pictures! We love seeing our mamas gorgeous and glowing!