Let's talk PINK! Pink is one of the most common color theme's for baby showers. And thats no surprise since it's considered a traditional baby girl color. Whether you're having a baby girl, you adore the color pink, or maybe you just want to stand out at your blue themed baby shower, you really can't go wrong with pink. With all attention on you (well and the baby of course), it's no surprise that you'll want to look stunning for this special occasion. Sexy Mama Maternity has you covered! We're here to help you pick the perfect pink baby shower gown!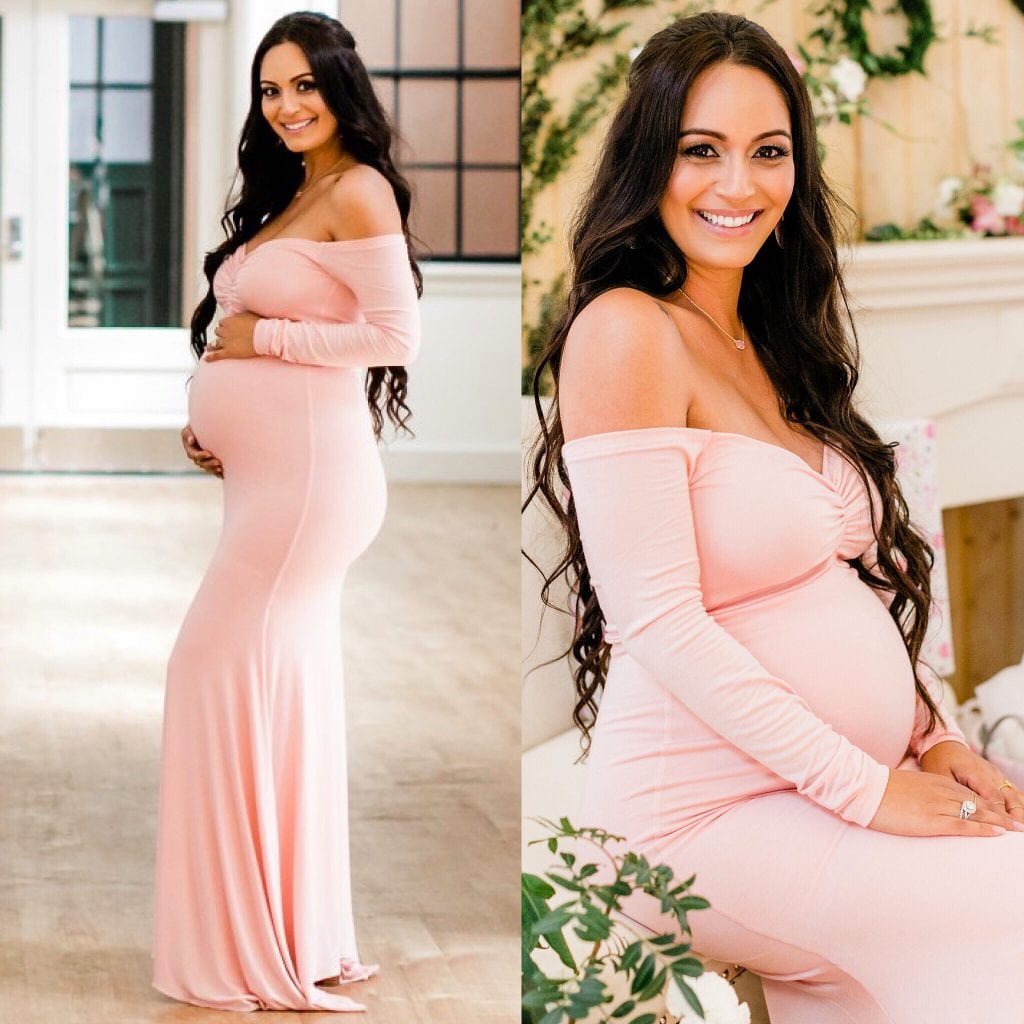 Our Baby Shower Gown's are a favorite among mama's! We have a long sleeve and short sleeve version so you can rock it no matter what the weather.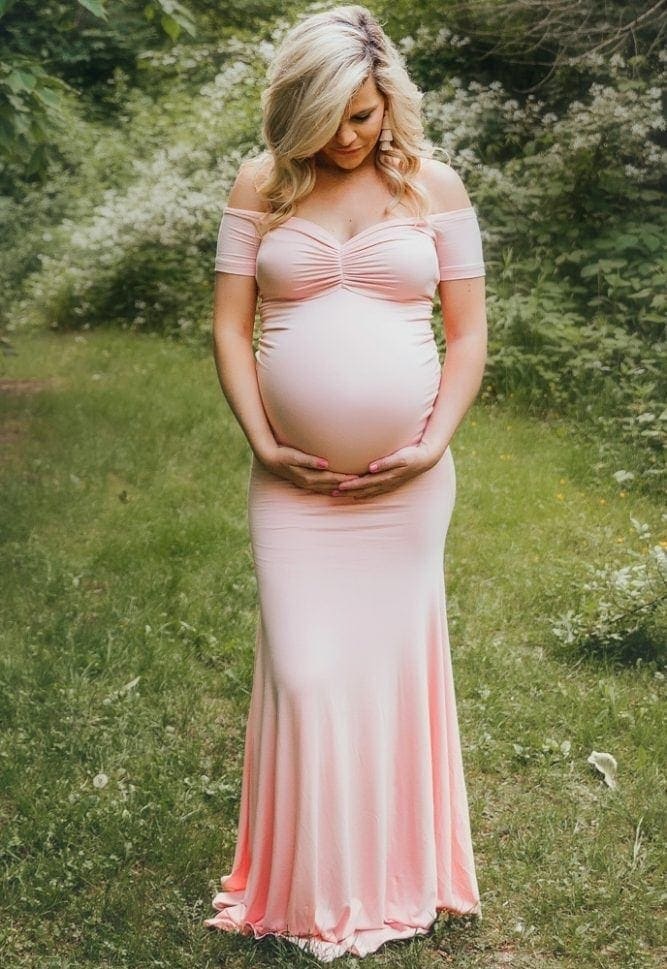 If you love the Short Sleeve Baby Shower Gown, but don't love the flare, we still have the gown for you! The Slim Fit Baby Shower Gown would be the way to go. That slim fit is perfect to hug your bump but has less fabric draping at the bottom for a simplistic but stunning look.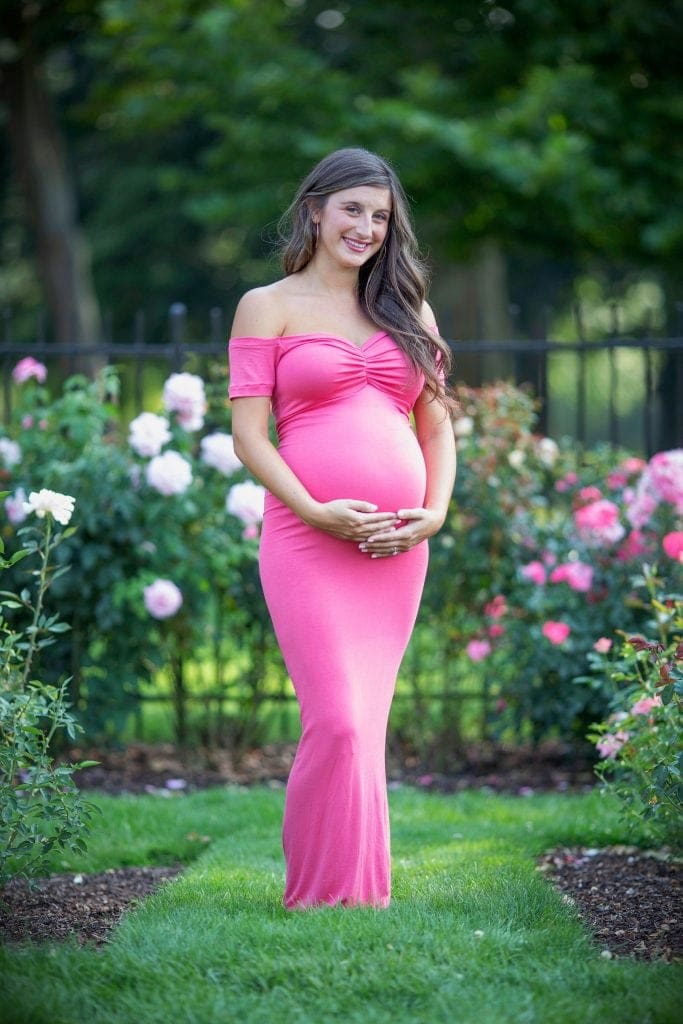 The Short Sleeve Off the Shoulder Gown is a must for mamas that don't want something to hug their curves. You don't have to wear something snug fitting to feel gorgeous! This gown is elegant and could be perfect choice for your special day.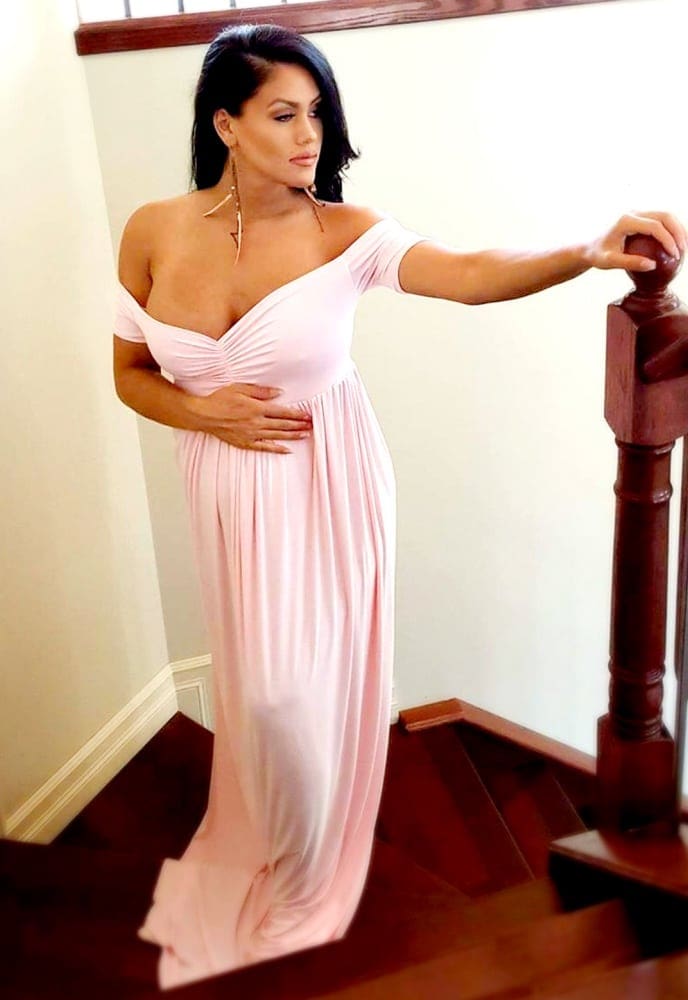 For all the lace-lovin' mamas, we recommend going with the Strapless Lace Mermaid Gown. Breathtaking and elegant, we make our lace gowns with stretchy lace so you don't have to compromise style for comfort! Maybe you just want a little bit of lace? The Two-Tone White Lace Combo was made for you! This two piece set is a baby shower option that's just impossible to hate.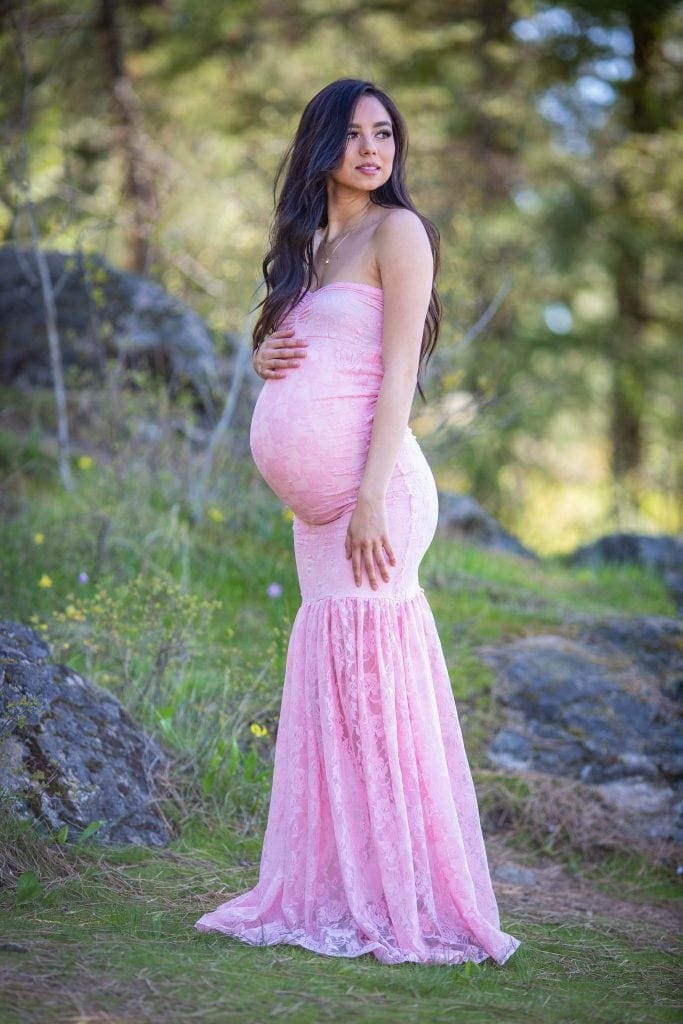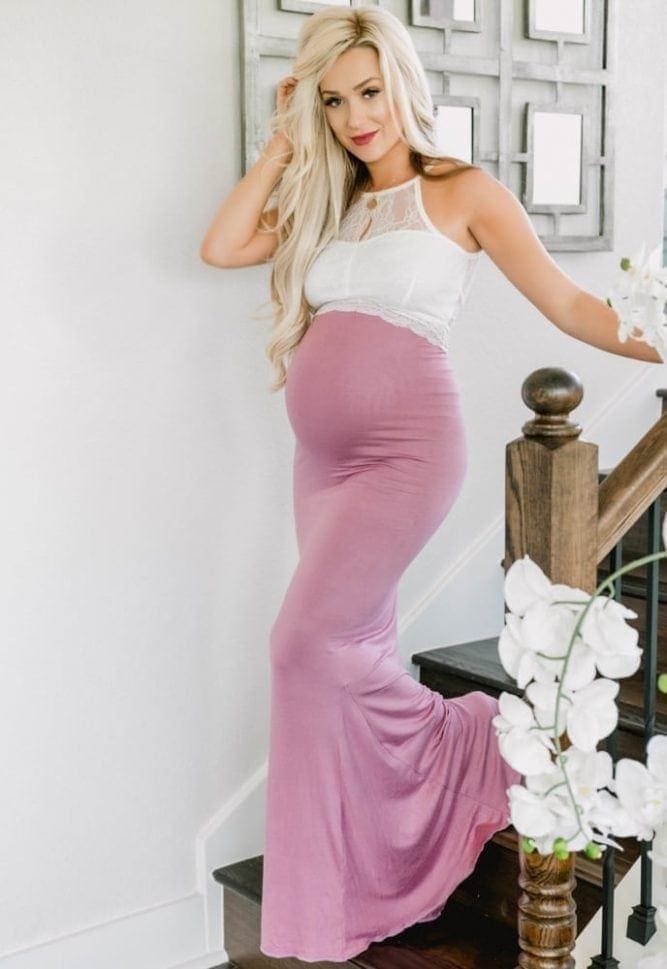 With so many options, we don't blame you if you need help deciding! Chat with a stylist through the website or send us an email for assistance with sizing and styling. And don't forget to send us your pictures! We love seeing our mamas gorgeous and glowing!