Are you an expecting mama planning your dream baby shower? Fear not! Here at Sexy Mama Maternity, we just might have a little experience in baby showers! So to help you pick a theme, we've gathered the top 2022 baby shower themes! This year's themes are so cute and perfect for a boy, girl, or gender neutral showers. Take some notes and grab some info from our favorite 2022 baby shower themes!
Jungle / Safari Theme
This theme is by far the most popular theme we've seen for 2022. It incorporates the trendy boho style of past years, but brings in the cutest animal decor and pops of greenery. This theme is also perfect for boy or girl and can be extravagant, or more casual, depending on decor choices. Not to mention, you can also wear your favorite leopard print dress and still be on theme!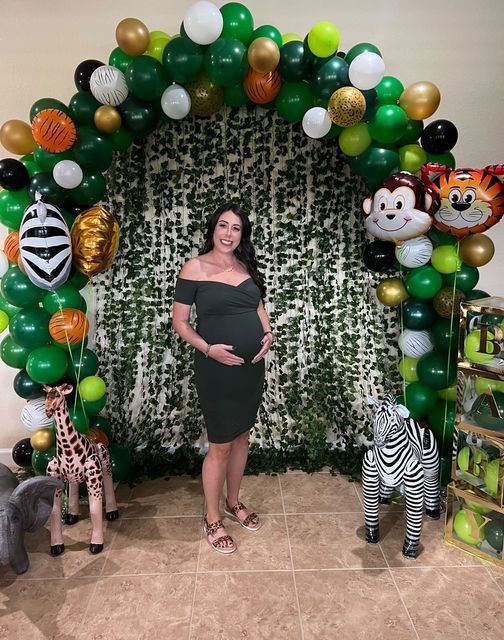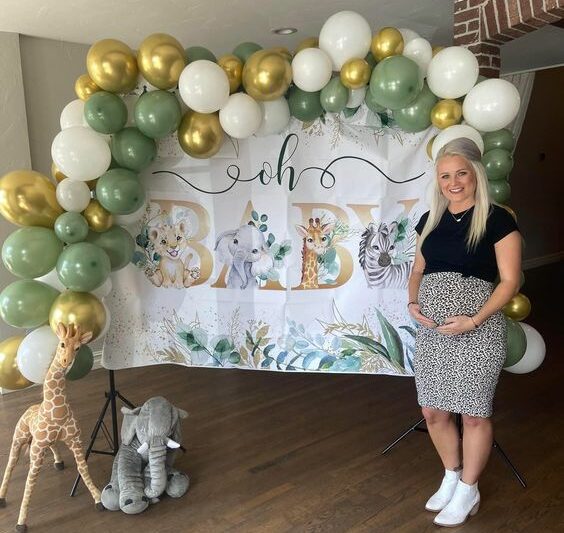 "We Can BEARly Wait"
This theme is a classic, but has made a resurgence this year! Perfectly cute, little bears and your choice of colors makes this theme customizable, but also super easy! Not to mention, the phrase is so adorable. Below are a few of our favorite showers that incorporated baby bears for their perfect baby shower theme!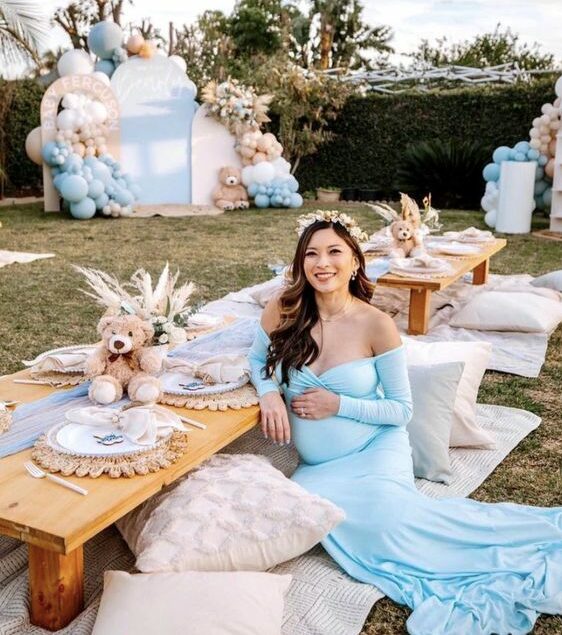 Pastel Rainbow
A fresh twist on a classic, the pastel rainbow trend is so cute! You have a wide variety of colors to choose from for your outfit, but also lots of options for decor and invites! This theme is perfect for a creative mama that wants pretty colors and a happy baby shower vibe!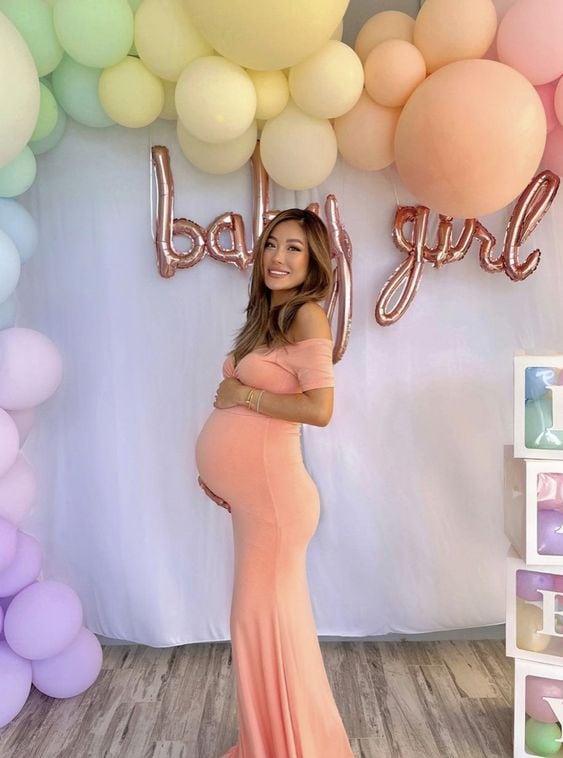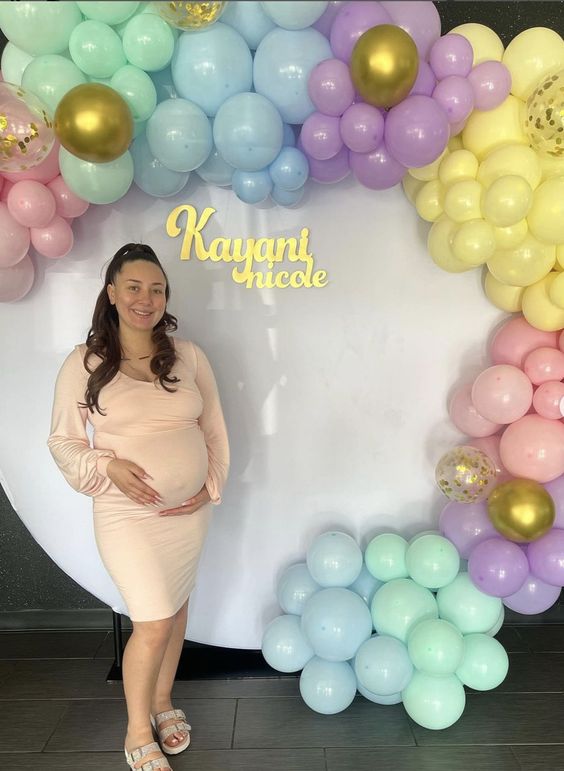 Greens & Golds
This theme has been trending for a while, and we still love it! Most mamas combine these colors with a boho decor theme or greenery. This baby shower theme is perfect for when baby's gender is still under wraps, or you just love the boho chic vibe!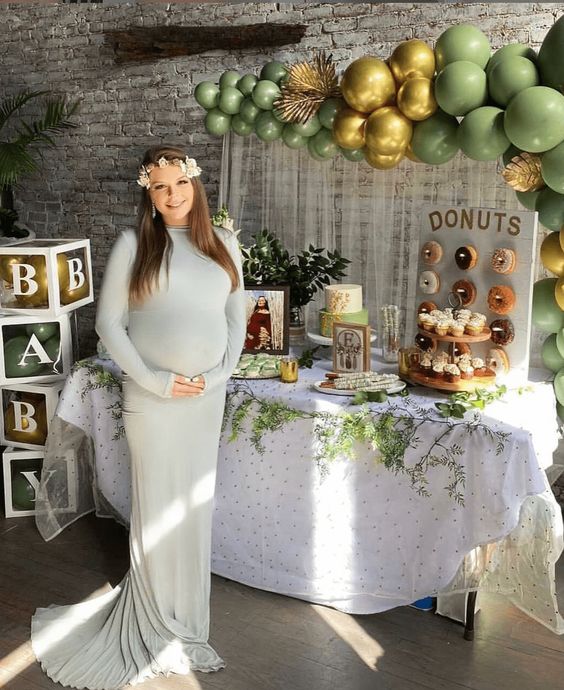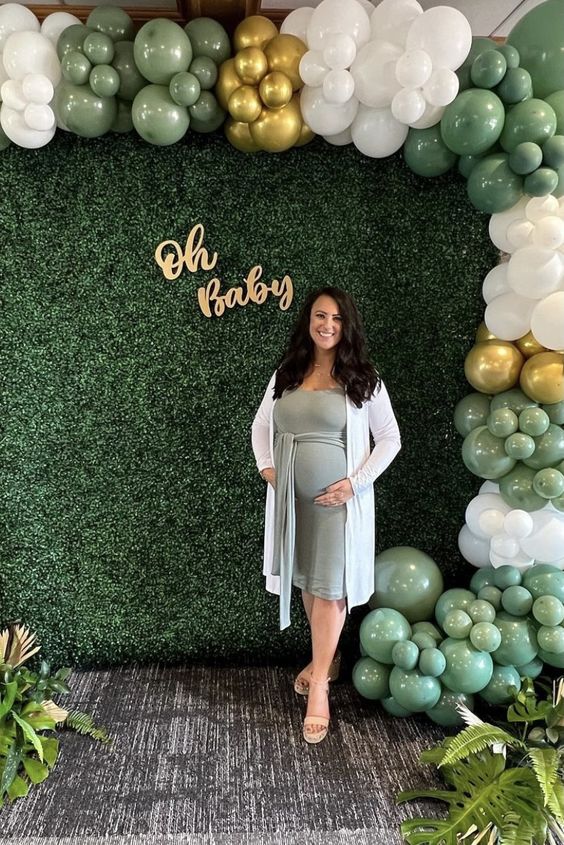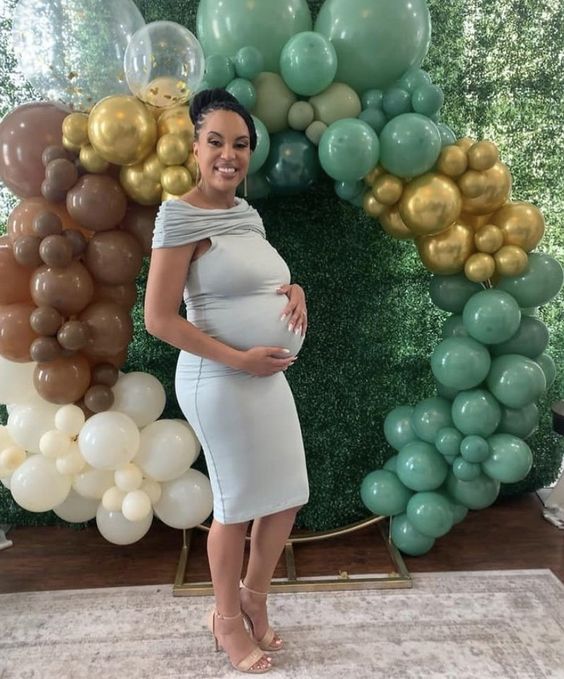 Celebrating your new addition to the family with loved ones is one of the sweetest parts of pregnancy! Once you have found one of our 2022 Baby Shower Themes, be sure to let us help you find the perfect outfit to match! We have many different ideas and styles and we would love to dress your bump for such a memorable occasion! Need help with sizing and styling!? Sexy Mama Maternity is always here to help! Reach out on the chat window at the bottom right corner or shoot us an email!