It's the age of modern maternity, where pregnancy has a new set of fashion rules! The maternity gown trend is here and designed to make mamas feel beautiful, confident, and sexy. Whether it be a photoshoot, baby shower, or other special event, a maternity gown will showcase your bump in the most elegant and beautiful way. Keep scrolling to get the rundown on our top maternity gowns for 2020!
We can't get over how stunning mama @lisa.boettcher looks in our Slim Fit Baby Shower Gown. The slim fit bodice and flattering premium stretch material make this gown equal parts comfort and elegance. Finally, a dress for all the mamas who want a simple yet effortlessly beautiful look. The perfect dress for a baby shower!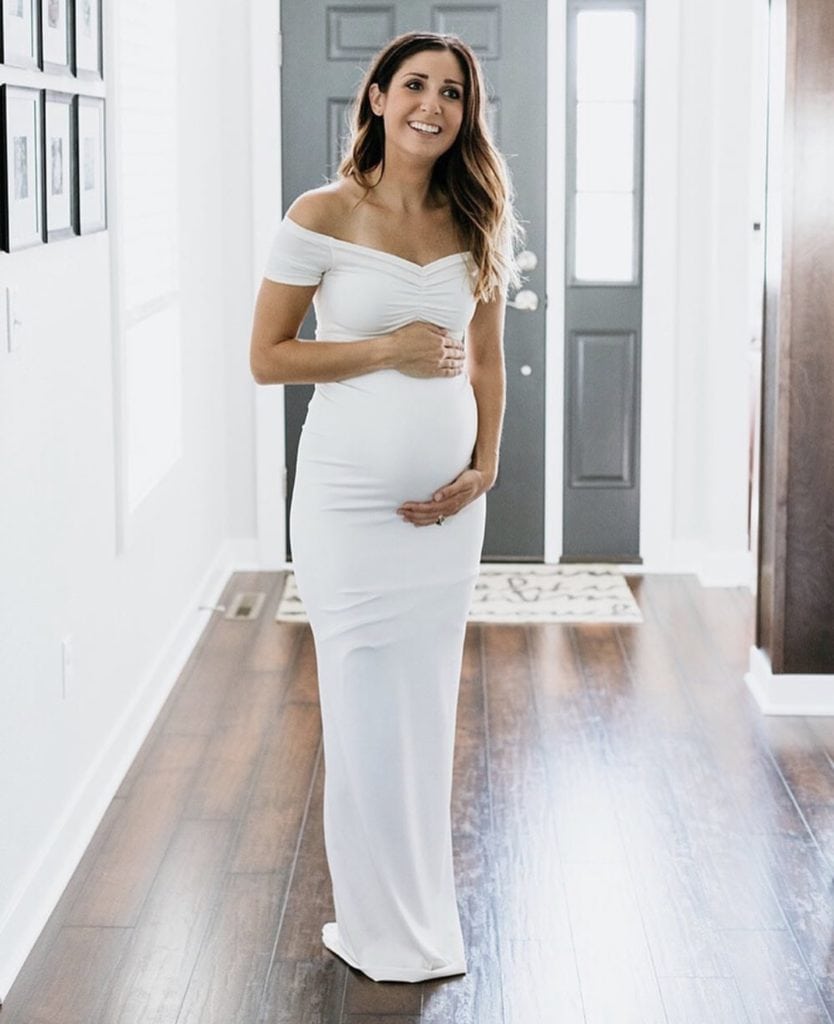 Talk about fierce. Mama @hopegabriela is serving looks in our Long Sleeve Baby Shower Gown! The slim fit bodice and flared bottom allows for a beautiful, sophisticated look during a photoshoot. The premium stretch material is guaranteed to keep you comfortable and fabulous. Available in 35 colors to ensure your gown is perfectly you!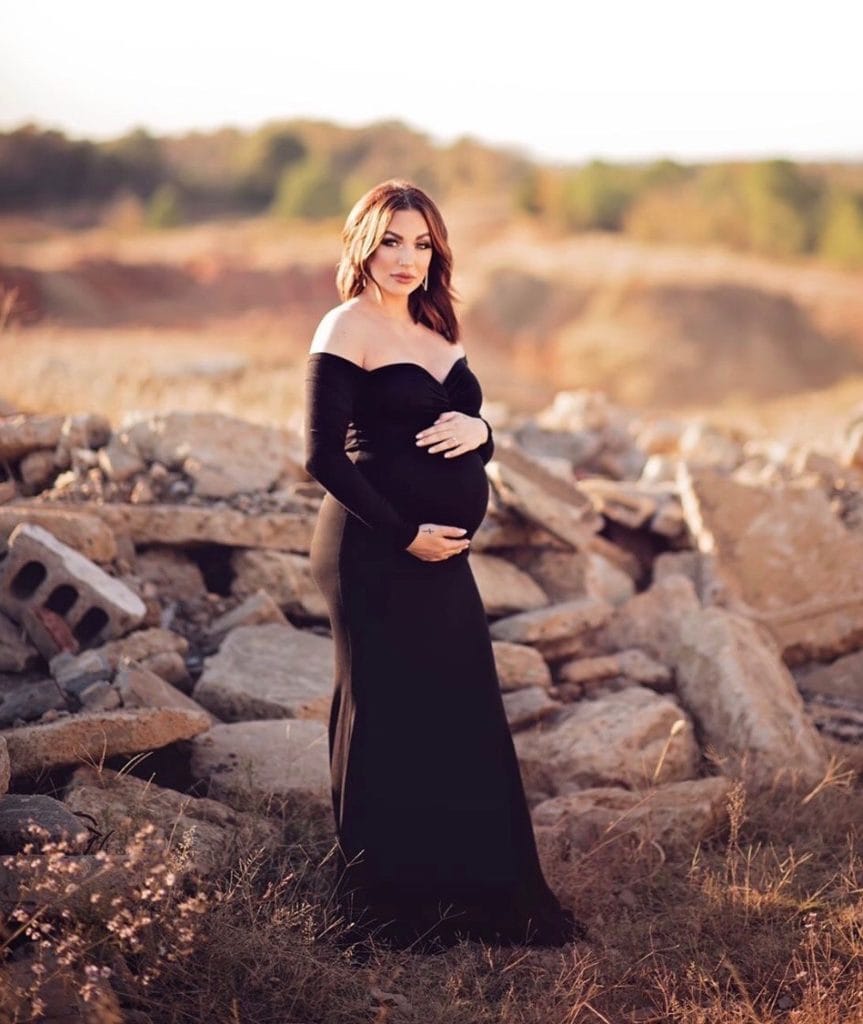 Off the Shoulder Sweetheart Flare Gown
Fall in love with @ponyohairgirl in our Off the Shoulder Sweetheart Flare Gown. The sweetheart neckline is great if you're looking for a sexier, more elegant look. It has a simple flare that brings just enough drama to any photoshoot, baby shower, or special occasion. Regardless of the occasion, this dress will keep you comfortable while looking amazing!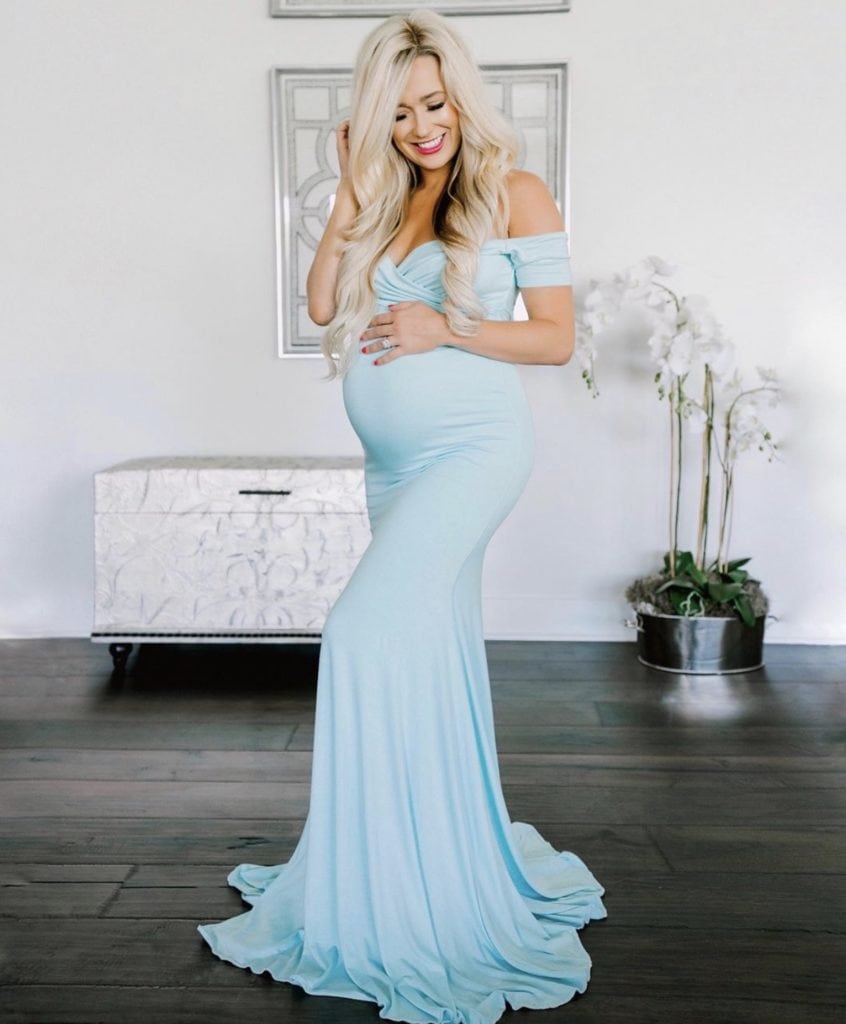 Check out stunning mama @elliengarza in our Ruched Fold Over Flare Gown. The formal maternity dress that is sure to wow! The slim fit bodice hugs curves beautifully, while the ruched top delivers a bold look. A must have gown for your maternity photoshoot!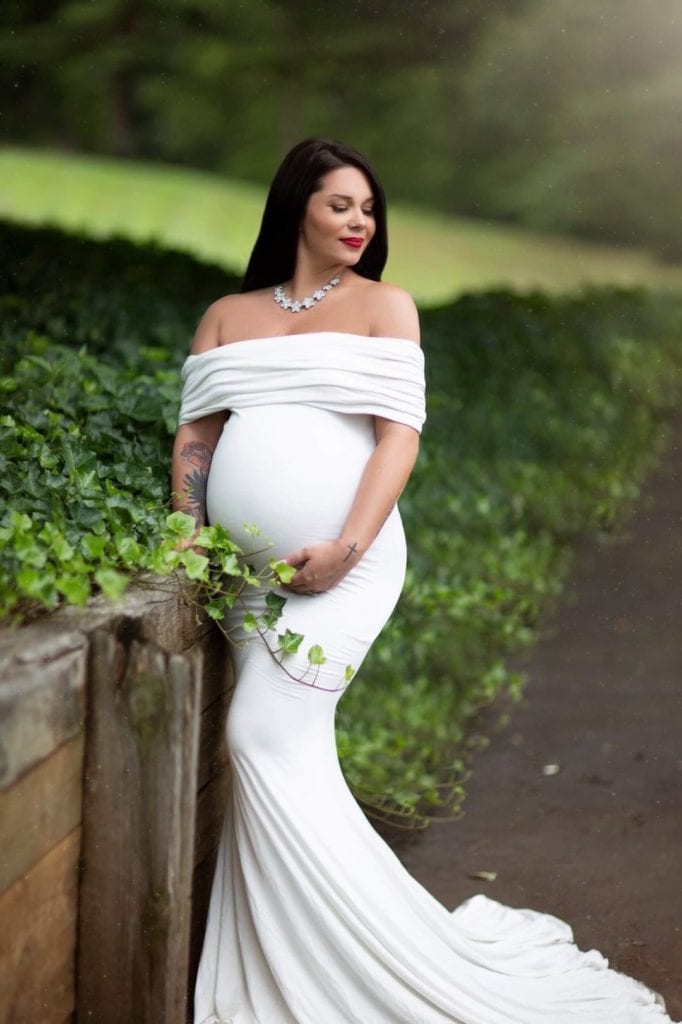 Simple Long Sleeve Gown with Mini Train
Mama @yaniragiselle is the definition of simply elegant in our Simple Long Sleeve Gown with Mini Train. Perfect for anyone who wants to make an impression without having to sacrifice comfort. It features a simple long sleeve top coupled with an elegant mini train that exudes classic beauty. A gorgeous gown designed for every women!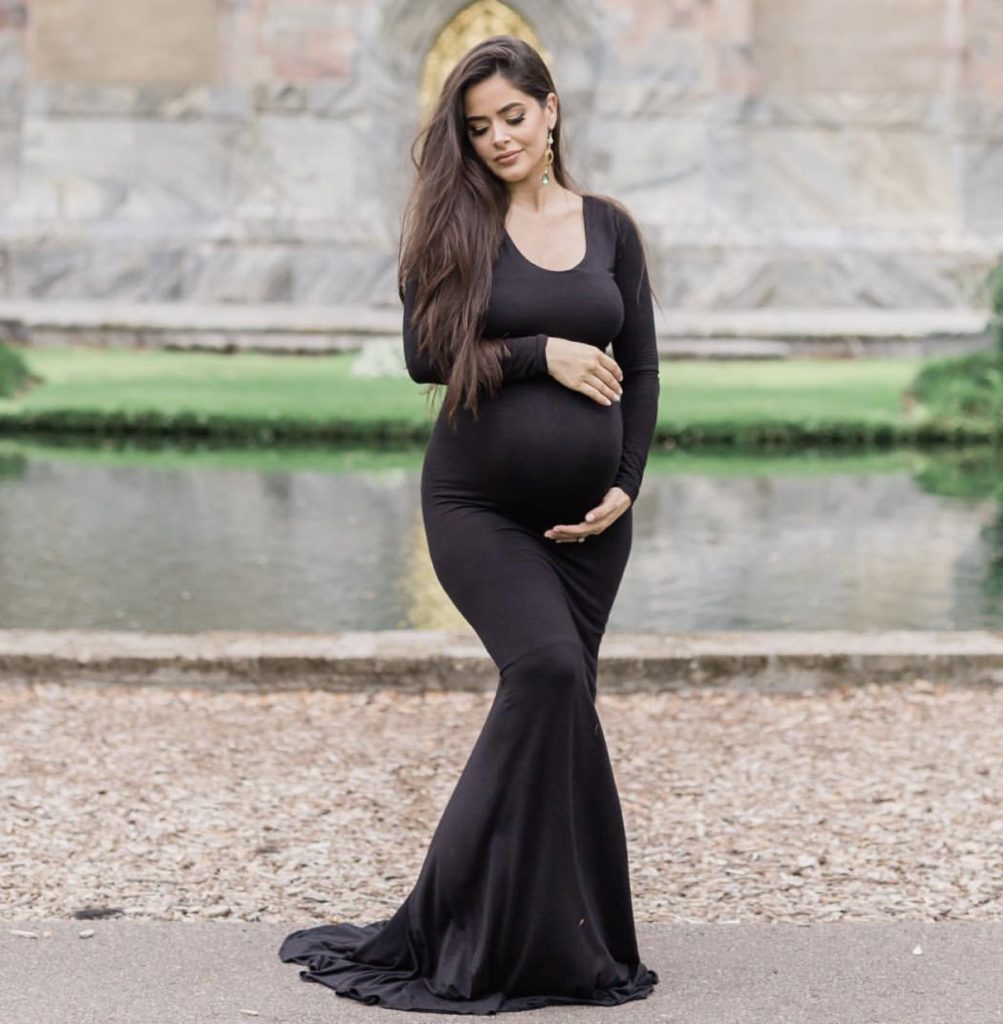 Long-Sleeve Sweetheart Open Gown
This Long-Sleeve Sweetheart Open Maternity Gown is perfect for capturing pregnancy memories that will last a lifetime. This dress is made of a sheer chiffon material and is specifically designed for maternity photoshoots and boudoir. The sweetheart neckline is lace, with a stretch lining in the bust area. Unlike traditional closed gowns, open gowns allow you to show off your beautiful belly in the most elegant way!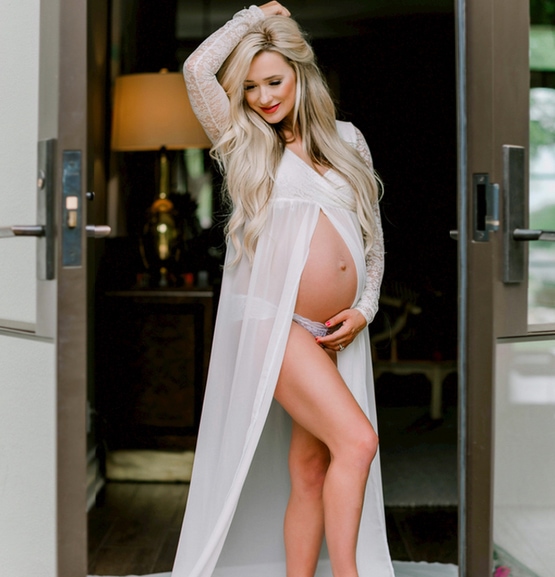 Mama @noelanne looks absolutely stunning in our Cross Bust Slim Fit Gown! The simple maternity gown that defines classic elegance. The flattering cross bust detail lies perfectly above your bump while the slim fit bodice delivers a sexy look. Not to mention, it comes in 35 different color options! Perfect for a bridal party as well as a baby shower!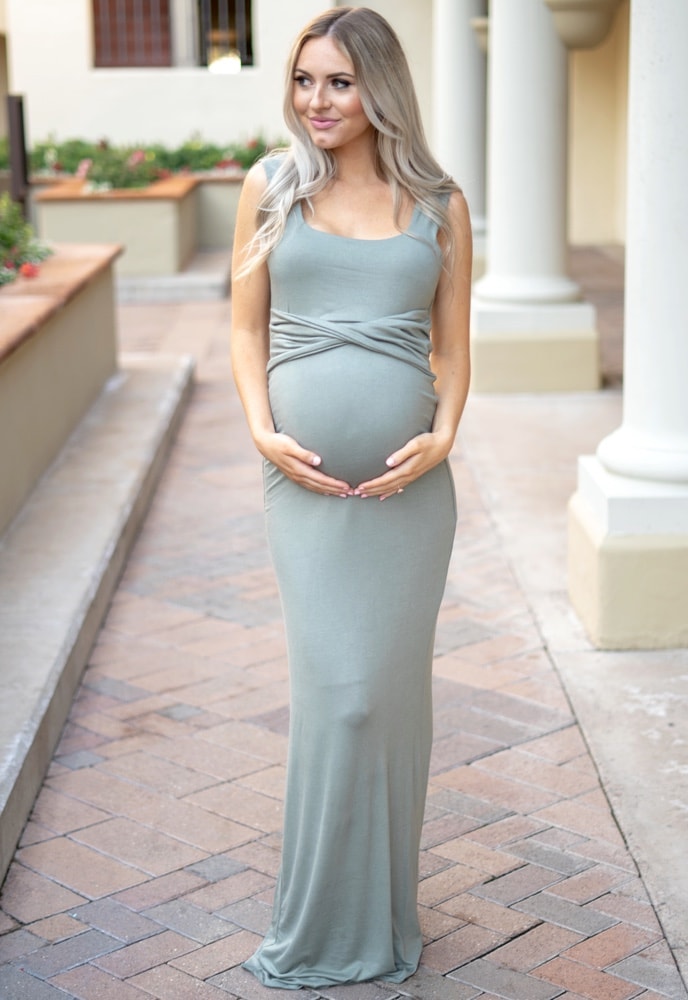 Boat Neck Deep Scoop Back Gown with Mini Train 
Mama @ashleigh.nichols is effortlessly beautiful in our Boat Neck Deep Scoop Back Maternity Gown with a Mini Train. This gown is simple in design but dramatic in effect. It features long sleeves coupled with an exposed back to create a modern twist on our classic style. Constructed of premium stretch material that provides shape as well as comfort.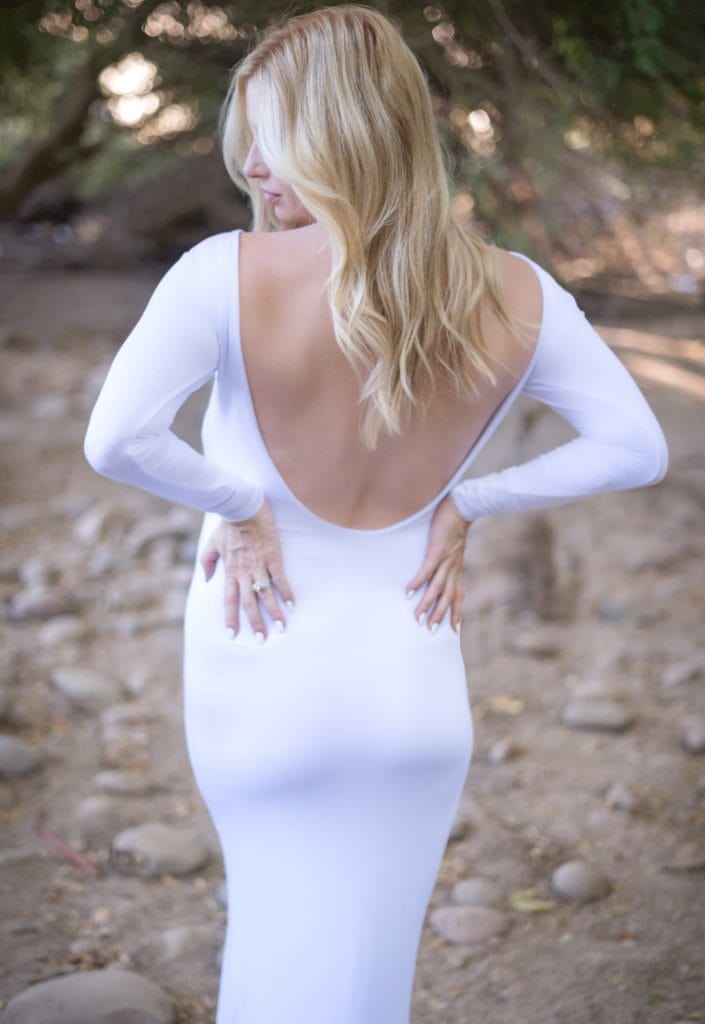 Want to see more than just our top maternity gowns of 2020? Click here to view all of our gorgeous styles!
Need help with sizing and styling!? Sexy Mama Maternity is always here to help! Reach out on the chat window at the bottom right corner or shoot us an email at orders@sexymamamaternity.com.