Explore our top maternity styles of 2020, designed specifically for wear throughout pregnancy and beyond! We're here to show you that fashion doesn't require sacrificing comfort for style. At Sexy Mama Maternity, we know it's essential to have clothes that make you feel good while looking great! 
Mama @oxminaox is so cute in our trendy Short-Sleeve Skirt Crop Combo! The perfect combination of sexy and cute! Not only do these skirt crop combos have mix and match color options available, they can also be worn together or separately. Ideal for any mama who likes some versatility in her basics!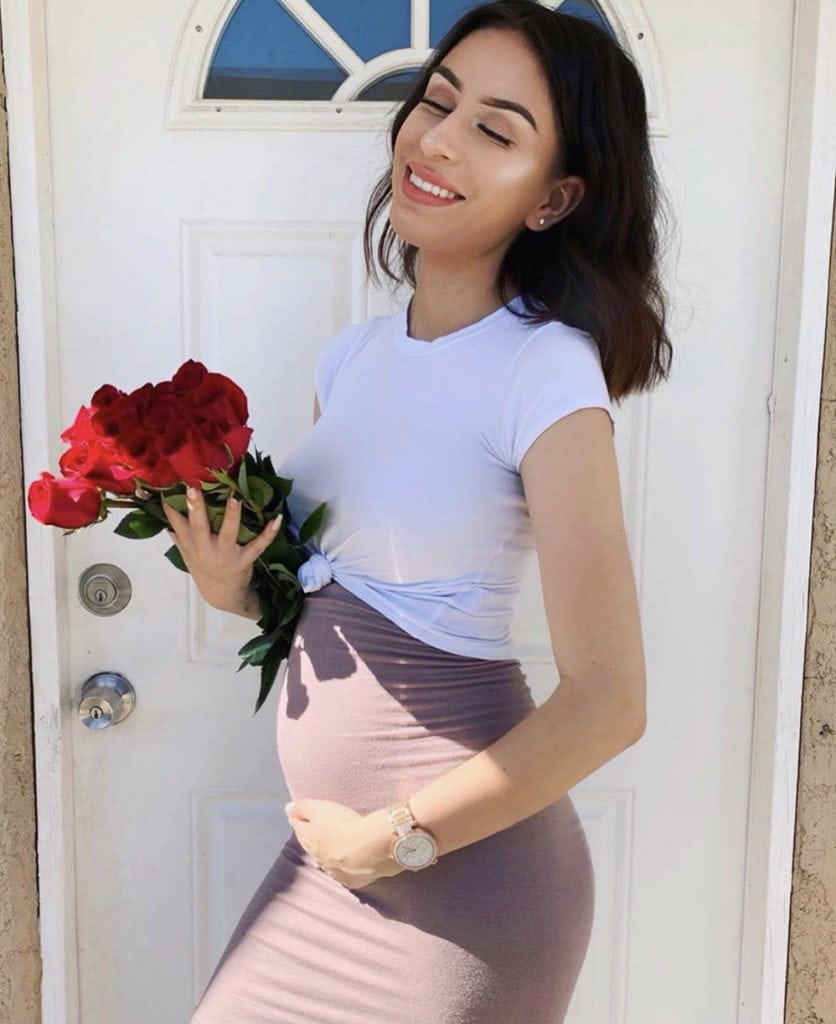 Off The Shoulder Sweetheart Dress with Short Sleeves
How cute is @valerineannsmith in our Off the Shoulder Sweetheart Dress! This dress is constructed of ultra stretch material designed specifically with mama curves in mind. Guaranteed to hug all the right places while leaving a smooth, flattering appearance. This perfect baby shower dress is available in 35 different colors! No wonder this continues to be a mama fav!
We're obsessed with how @jessigoberr is rockin' our Fold Over Ruched Dress! Where comfort meets class! Constructed of ultra stretch material and made to the perfect length, this dress is a total mama must have. The ideal dress for a casual baby shower as well as date night!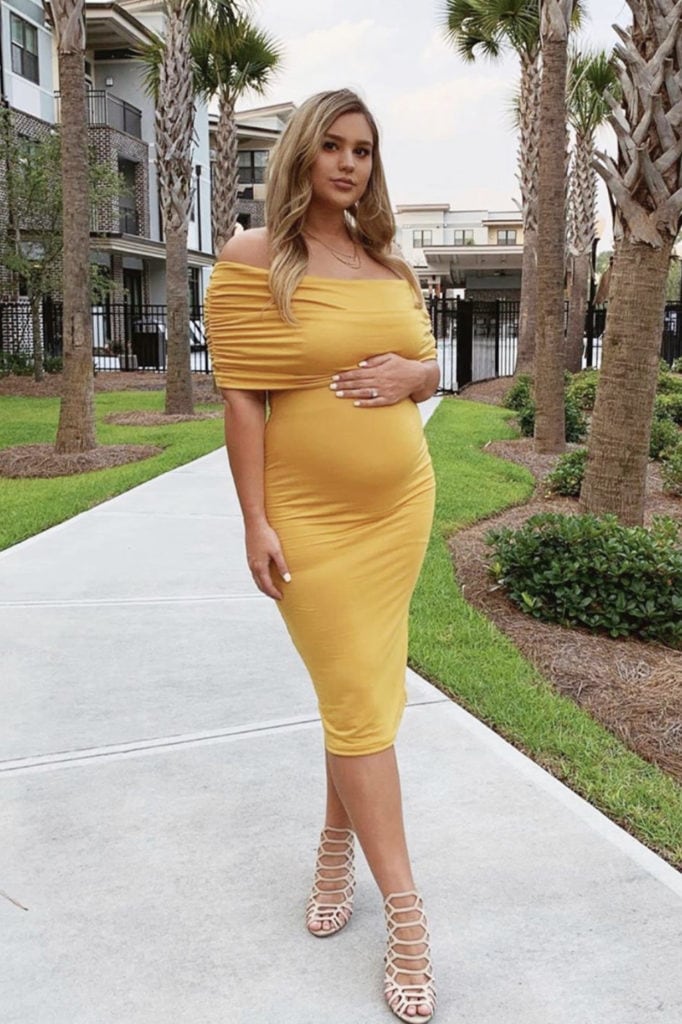 Cross Bust Midi Dress with Long Sleeves
We love what @rissrose2 is doing with our Cross Bust Midi Dress! Constructed of premium stretch material because everybody needs a dress that will hug your curves in all the right places! It features a slimming cross bust detail guaranteed to flatter any mama figure. Dress this midi up with a cute jacket to create the perfect date night outfit. Not only is this dress great for night wear but perfect for day to day wear too!
Ruched Mama Midi with Long Sleeves
Check out Mama @sevenkingsleylane showing off our Ruched Mama Midi with Long Sleeves! The perfect basic for any Mamas wardrobe. We added ruched sides to our traditional mama midi to create the most flattering dress on the market. The perfect fit combined with our ultra soft fabric hug all the right places and still provide ultimate comfort.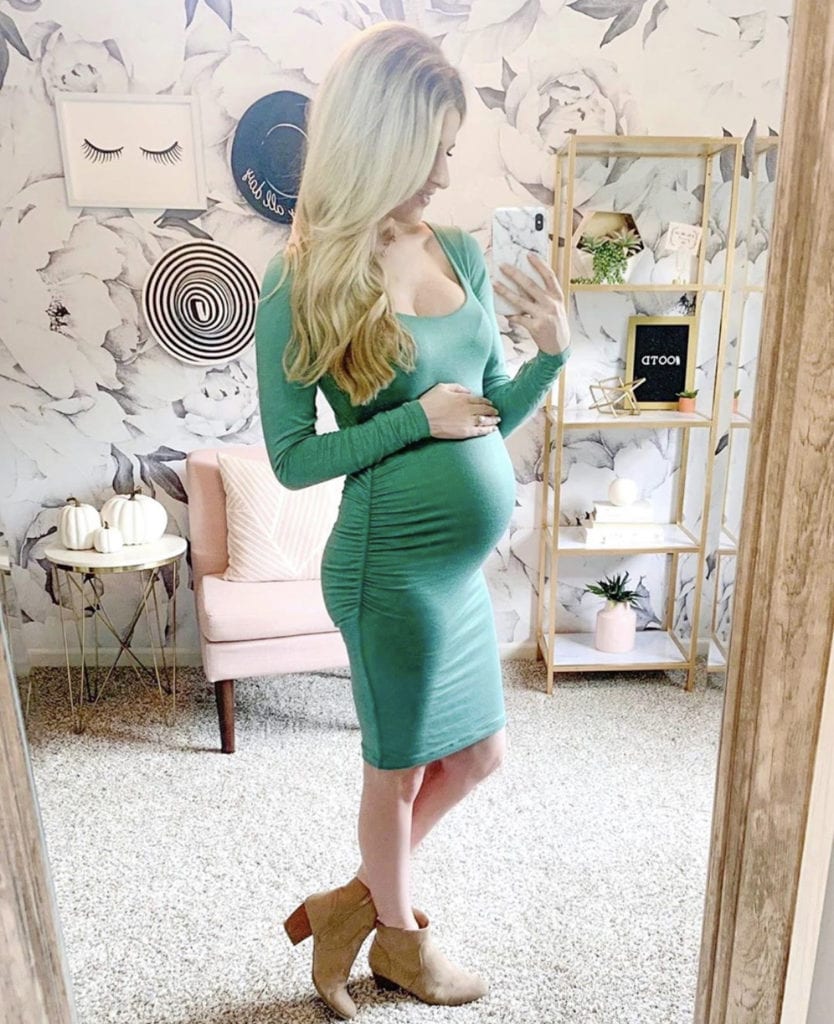 Mama @monicakaase is here to steal your heart in our favorite SMM bumperalls! But seriously, what could be more adorable than denim maternity overalls?  Unlike the overalls from our grade school days, these overalls have just the right amount of shape to show off your mama curves, plus they can be paired with sneakers, booties or something more fancy. The Classic Bumperalls have the adjustable belly band you've come to love from Sexy Mama Maternity which offers comfort from the beginning of pregnancy into postpartum. You will love your overalls and so will everyone who sees them.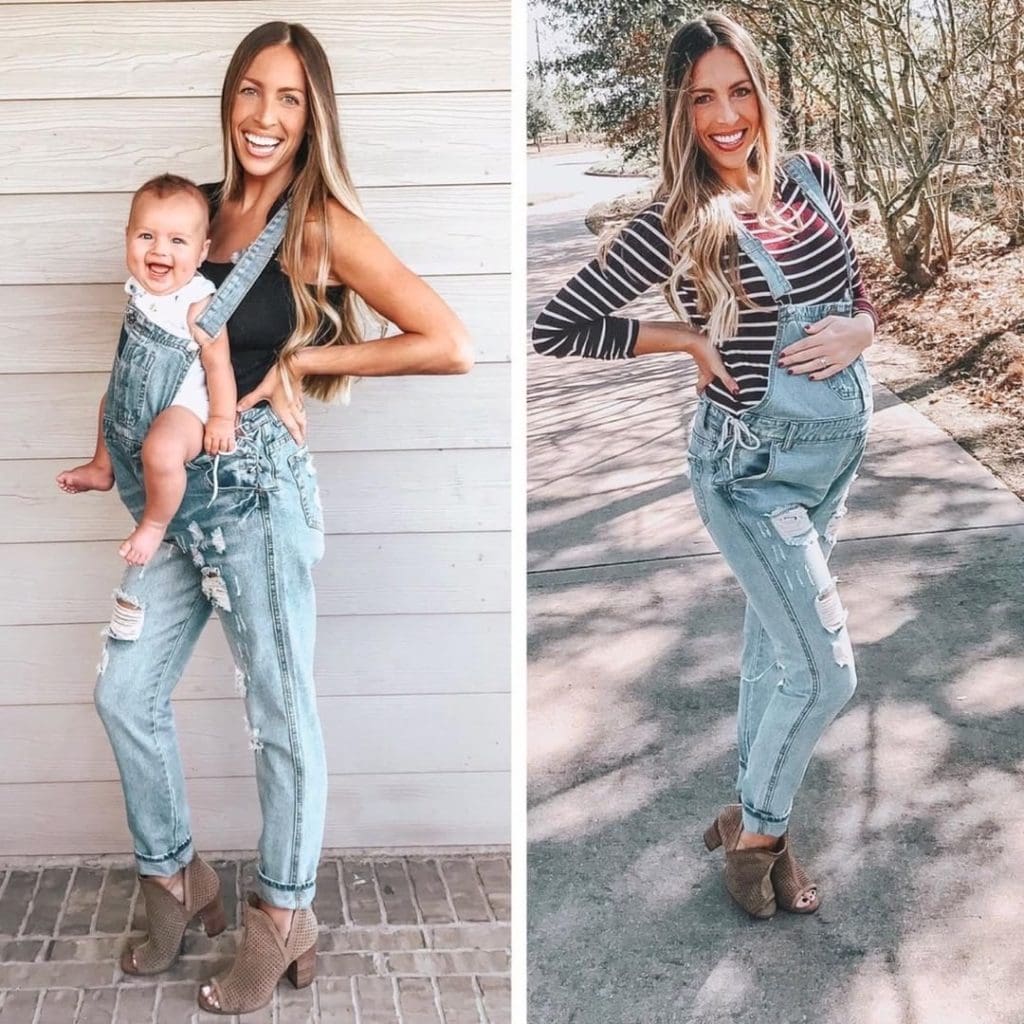 Did you love our top maternity styles of 2020? Don't forget to check out our dress section for more gorgeous styles!
Need help with sizing and styling!? Sexy Mama Maternity is always here to help! Reach out on the chat window at the bottom right corner or shoot us an email at orders@sexymamamaternity.com.