At last, warmer days are ahead! Now that Spring is officially in the air, let's do a little Spring wardrobe preparation! They call it Spring cleaning for a reason, right?! Say goodbye to those darker knits and say hello to a fun, fresh color palette. Take a look at some of our favorite trendy spring looks, the ideal pieces to make your closet blossom!
Nothing screams Spring more than a gorgeous maxi with a floral print! These ¾ sleeve maxis are the first step to a successful wardrobe transition. The ¾ sleeves provide some coverage while the bold print brings a pop of color and some fun. A must have dress to showcase your bump in for a baby shower or gender reveal! The floral overlay is guaranteed to keep you feeling flirty, fresh and totally feminine!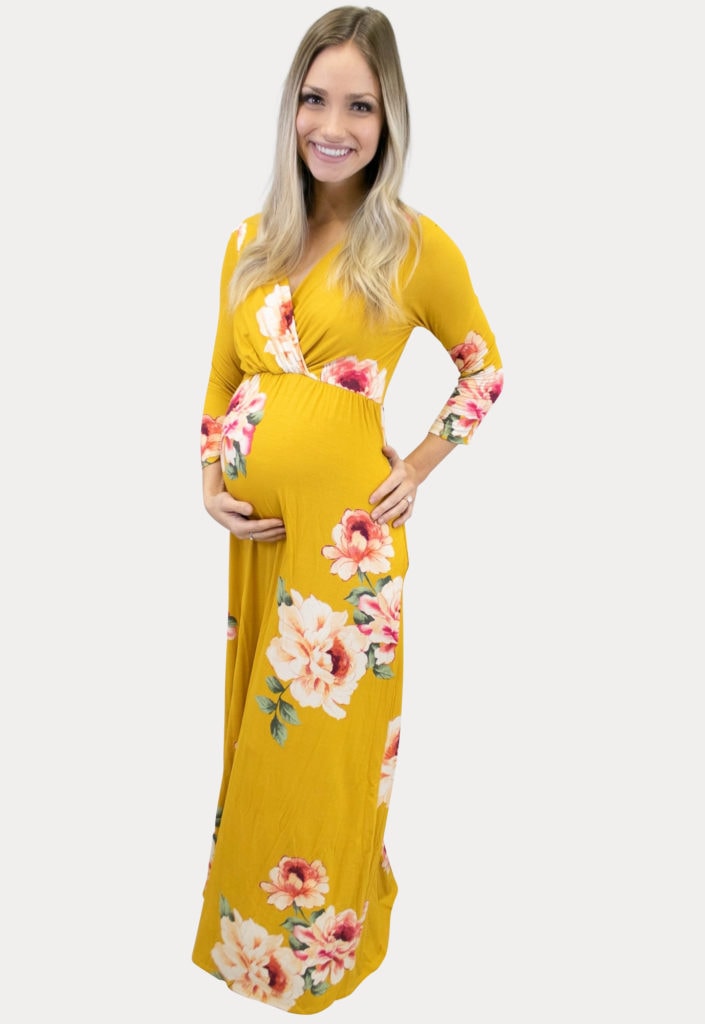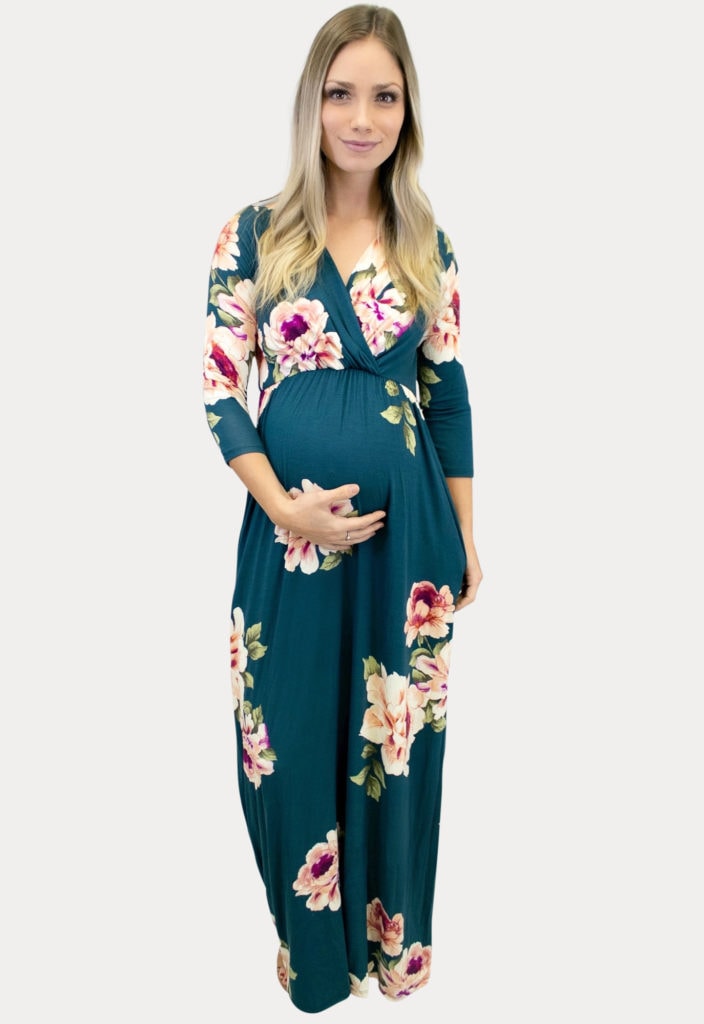 Floral Sweetheart Maxi with Tie Front in Light Blue
Spring doesn't always have to be about a bold print. This floral sweetheart maxi is the ideal dress for any Mama who likes a subtle floral that still packs a punch! The gorgeous light blue color coupled with a blush floral overlay make this a great option for a gender reveal or sprinkle. The sweetheart neckline and tie front detail will flatter any body type, with or without a bump!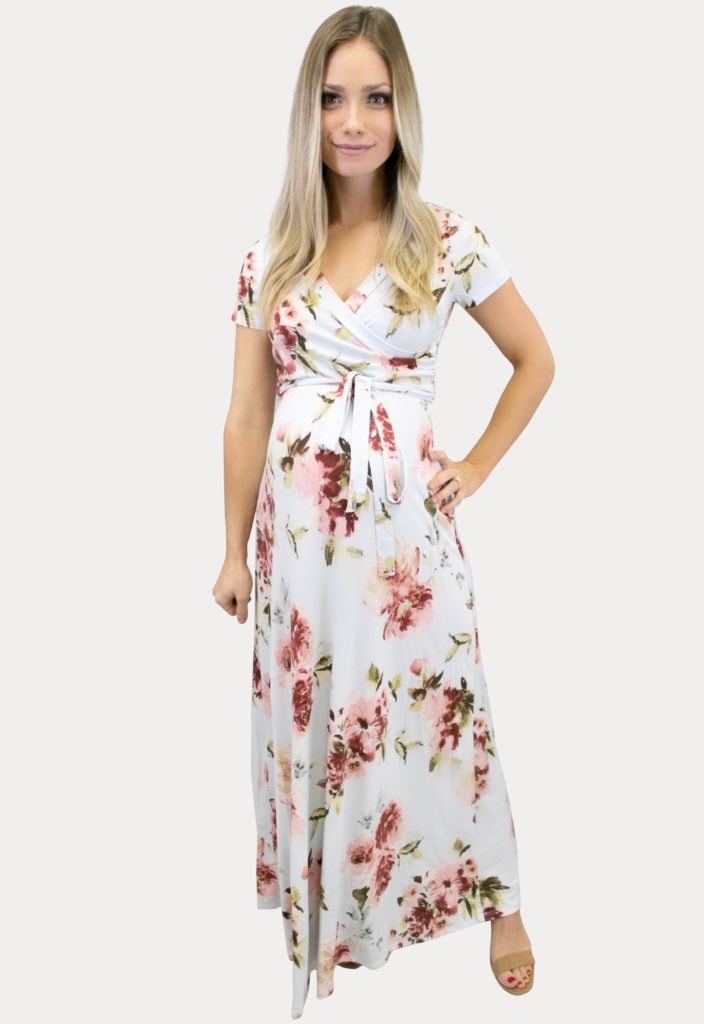 What can we say? We love our florals! These floral baseball tees are your traditional tees with an added fun twist (because a little print never hurt anyone, right?). They are made with an ultra soft, breathable material perfect for layering on the cooler days or can be worn solo on the warmer ones. Not to mention, the ruched side is guaranteed to flatter any body type! Rock them with your favorite denim or stick to some leggings. Either way, these tees will keep you cute, fresh and super comfy!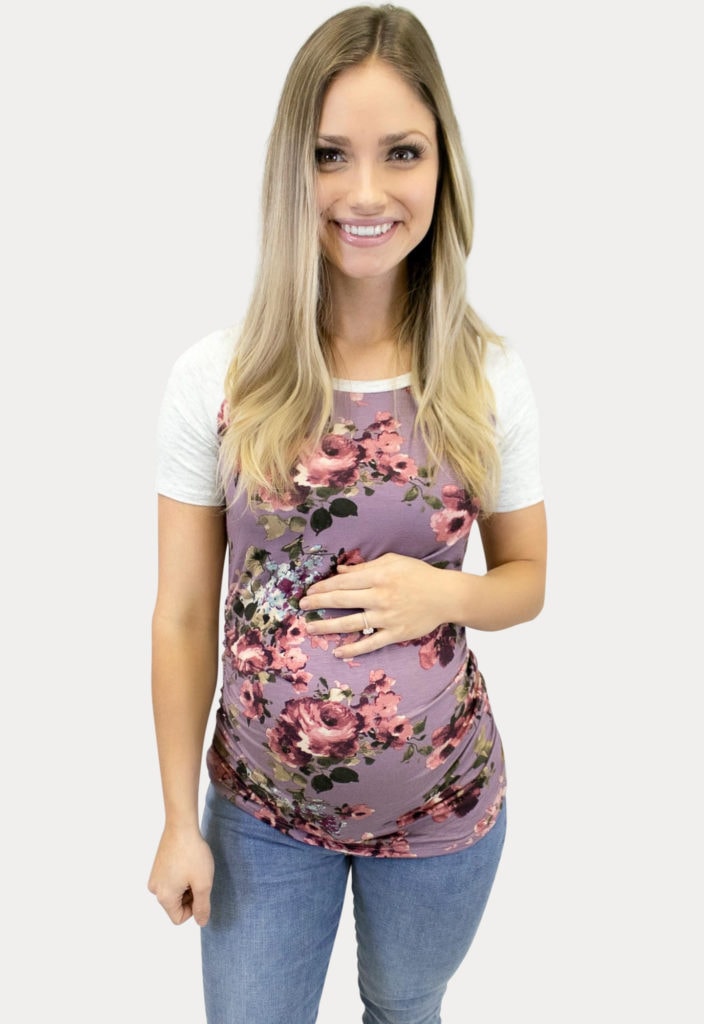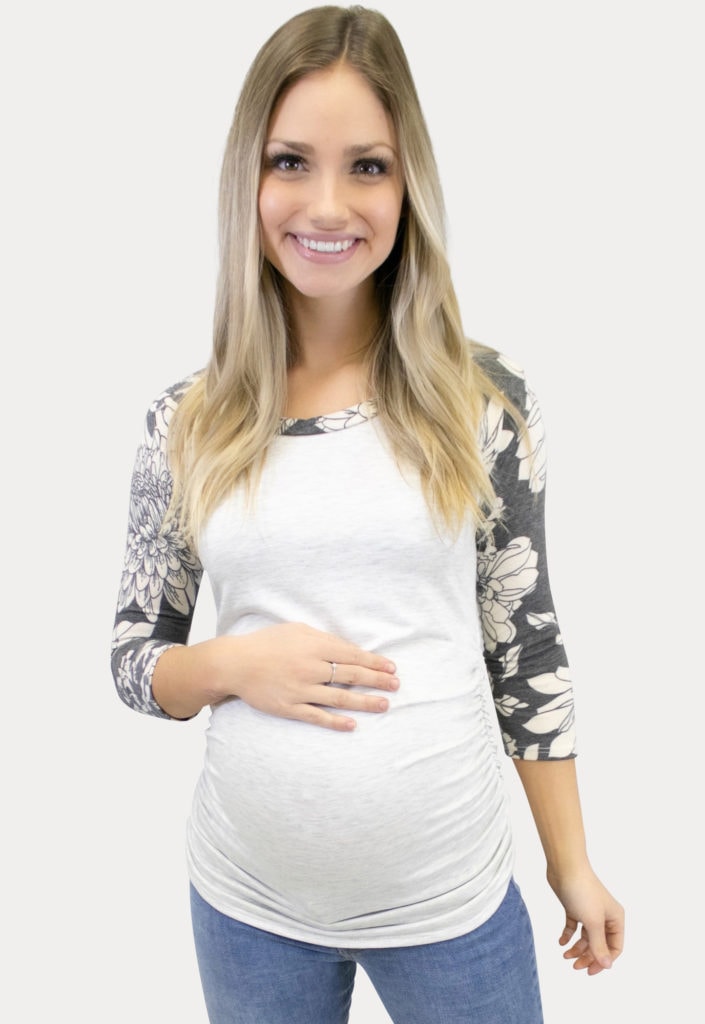 Without a doubt, layering pieces are essential when it comes to Spring styling! Especially, a mini dress as versatile as this! You can style these dresses with your favorite long sleeve or short sleeve tee underneath depending on the temperature. You can even layer on top for a brisk morning. Dress them up with your favorite pair of heels for an on trend, easy look or pair them with your favorite sneakers for a casual Friday. This dress will undoubtedly be your new Spring staple!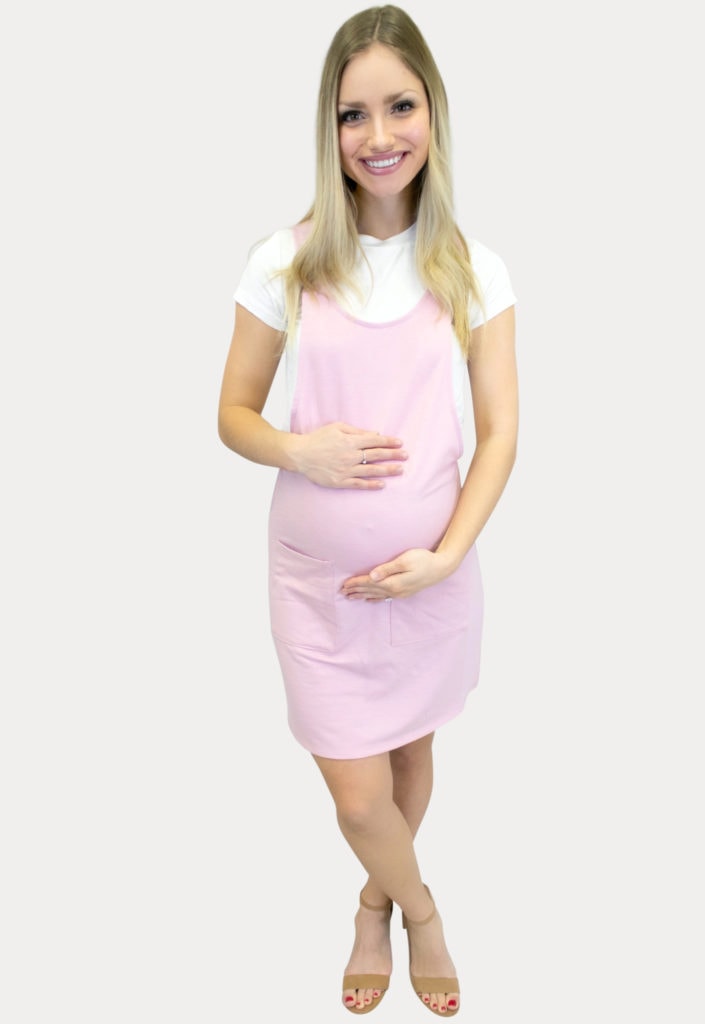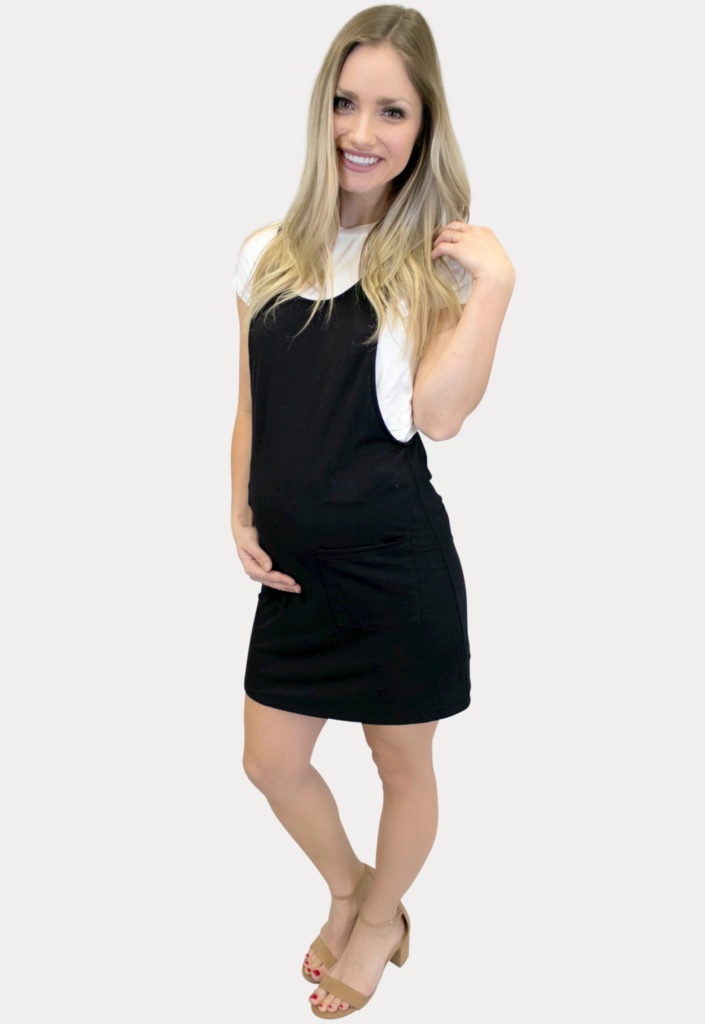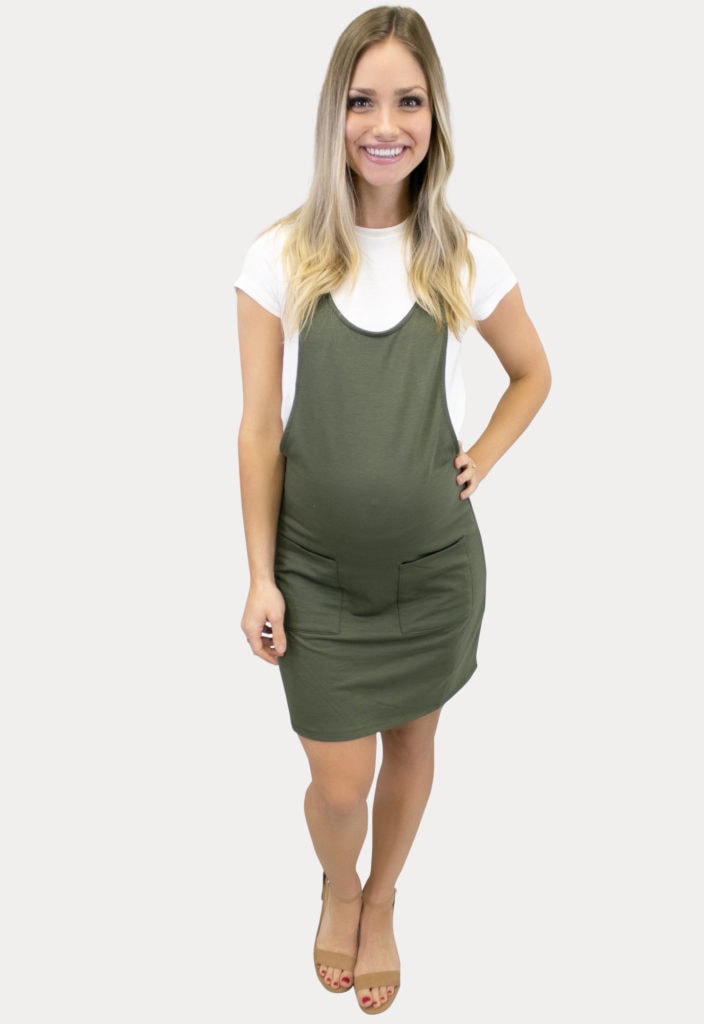 As always, Sexy Mama Maternity is here to help with any questions you may have! Let us know if you have any questions about sizing or styling! Chat with a stylist through the website or send us an email for assistance. Also, don't forget to send us pictures! Show us your favorite trendy spring looks!