At SMM, we have designed the perfect maternity denim. Since the dawn of maternity fashion, Mamas have navigated pregnancy with denim that awkwardly and uncomfortably fit their bump. Loose on the bottom, tight on the belly, or worst of them all, those boxy maternity bottoms that lose their shape instantly. (No thanks!!) We've heard your cries and have lived it ourselves, which is why we introduced our Ultra Stretch Maternity Denim Line. Designed with plenty of stretch to grow with you and your bump while still providing maximum style.
Ultra Stretch Classic Bumperalls
The perfect spin on a timeless classic! Our Ultra Stretch Classic Bumperalls are specifically designed for all the trendy Mamas out there! Unlike the overalls from our grade school days, these bumperalls are constructed of premium stretch denim to show off all your mama curves. Pair with sneakers, booties or something more fancy. Not only are these perfect for day to day wear, they can also be worn for a playful photoshoot! We love Mama @mama.of.three.cubs bumperall inspo. Totally cute and comfy!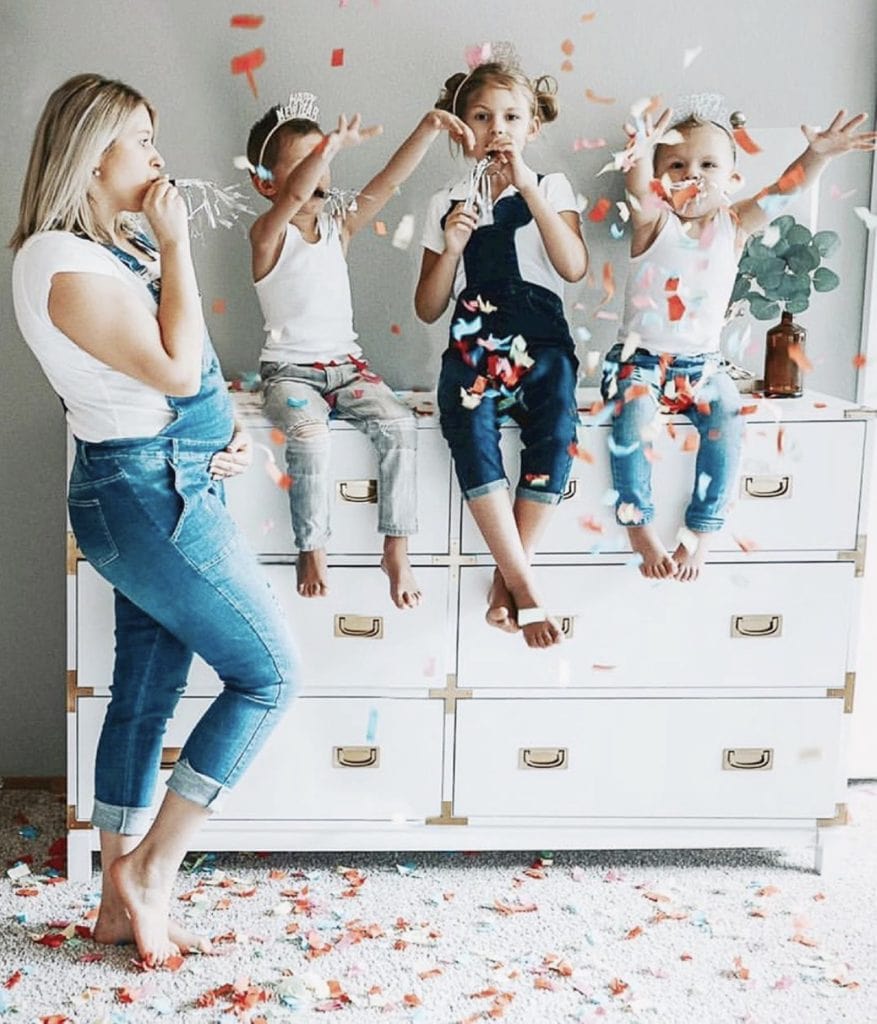 We love a good throwback style! This Ultra Stretch Bumper Dress has adjustable sides to offer room for growth. Guaranteed to provide maximum comfort throughout pregnancy and postpartum wear! Mama @lifewithstyleblog is doing it right in our ultra stretch bumper dress. We love that she paired it with some fun sneakers as well as white booties. With the right accessories you can dress this look up for any event!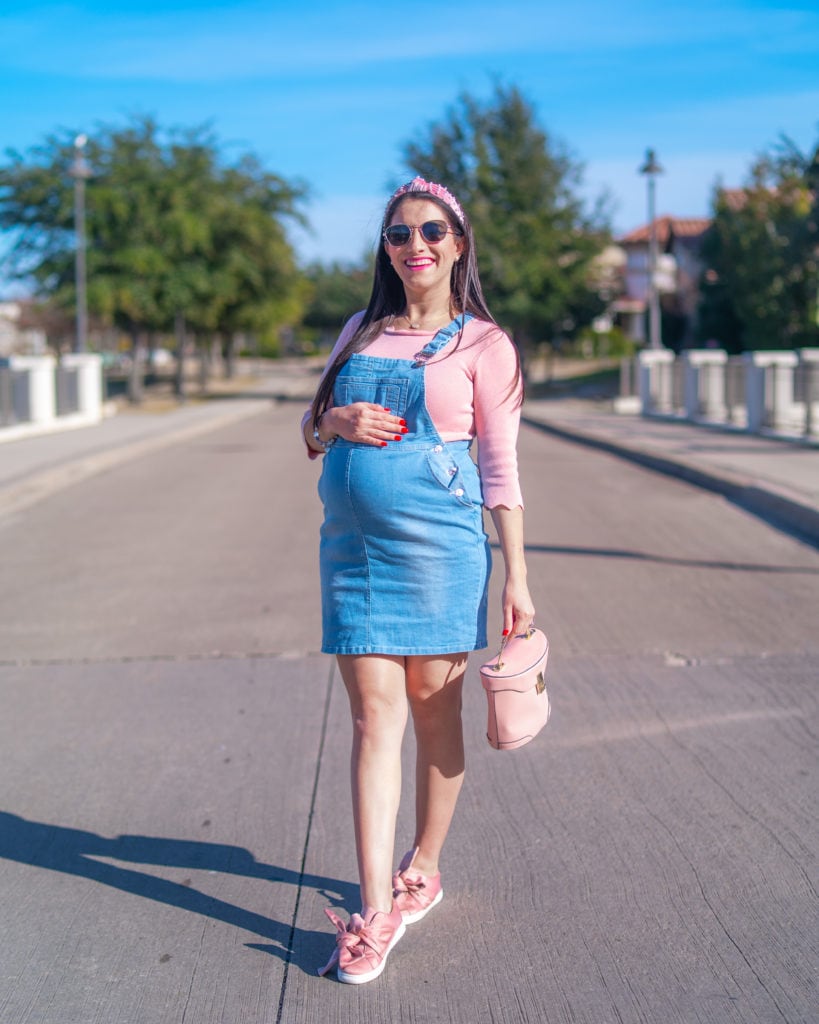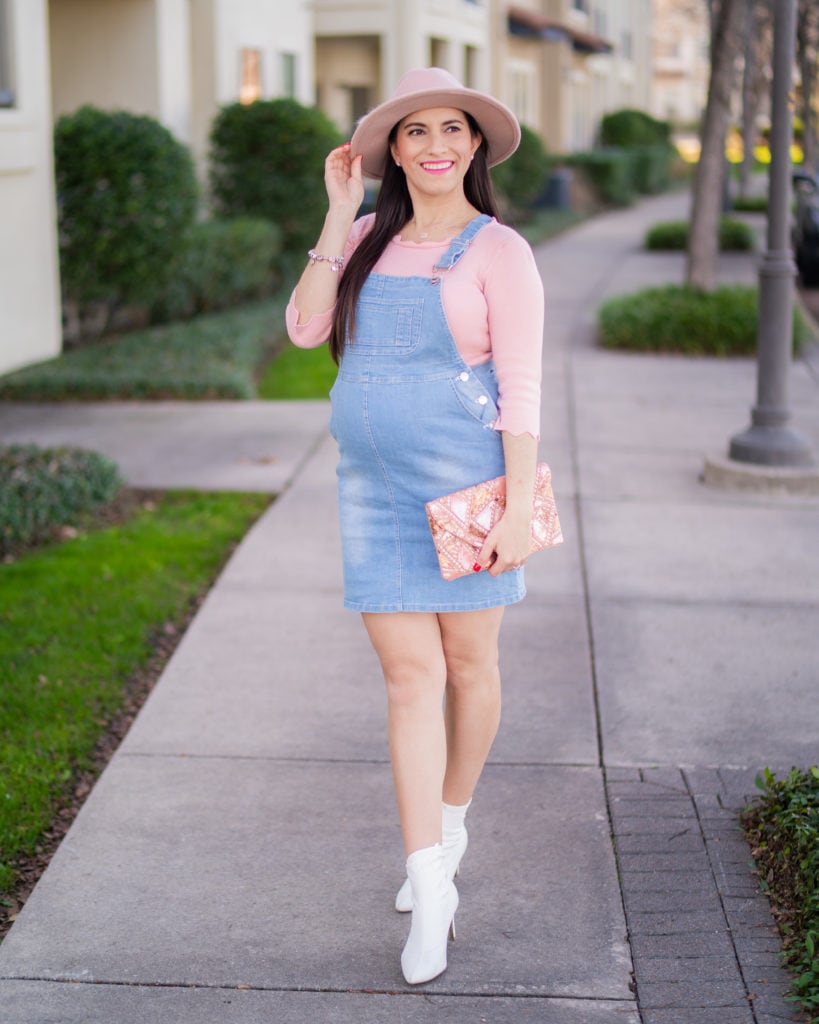 Look no further! Say goodbye to baggy, BLAH maternity denim. These Ultra Stretch Jeans are here to solve all of your maternity denim problems. We have added built in stretchy panels to the waist band to ensure these jeans are Mama ready! As a result, we've created a fit that gives you all the shape and support you need! Available in Light or Medium wash. Both feature a trendy, frayed hem at the bottom. They pair perfectly with flip-flops on the beach, your favorite booties or tucked into high boots.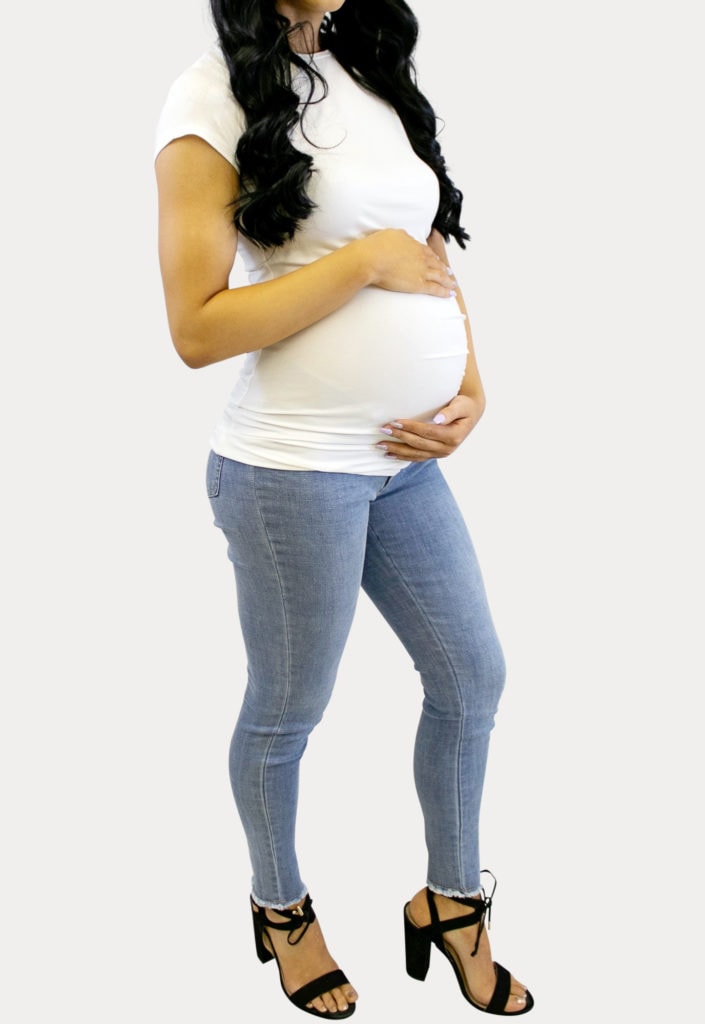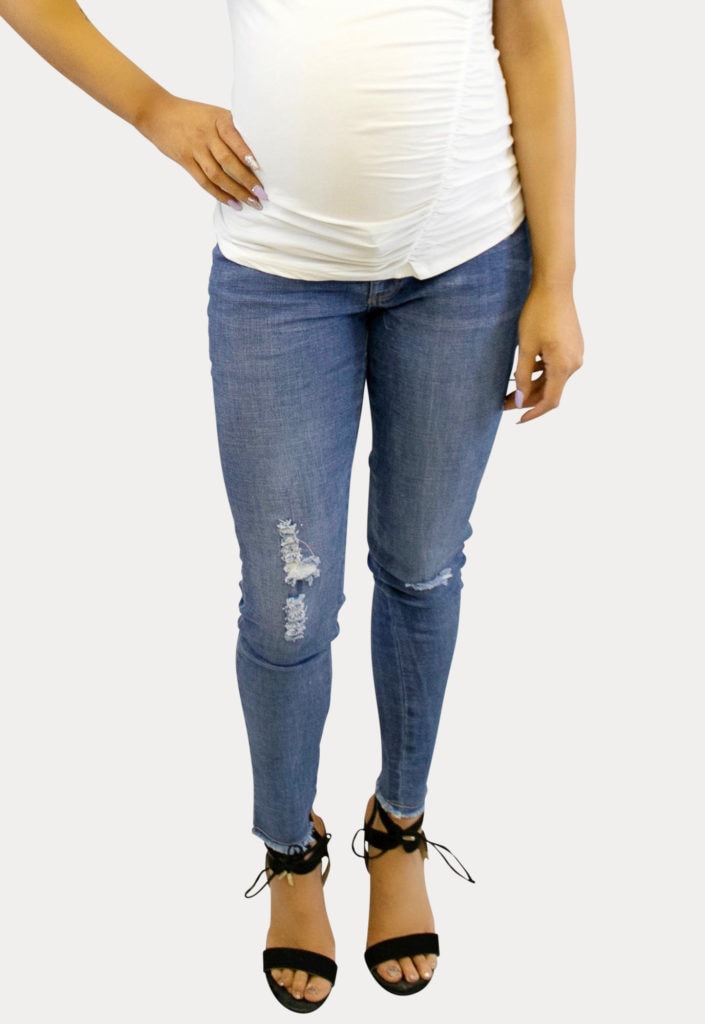 Finally, a pair of maternity shorts that won't make you sacrifice your cool mom style. Our Cuffed Mama Shorts are your warm weather go to! The rolled cuffs are sewn in so you won't have to worry about re-adjusting! They also feature an adjustable full-panel belly band that offers comfort from the beginnings of pregnancy into postpartum. Not to mention, they are available in a Dark and Light wash. With maternity shorts this comfortable, you will want to double up!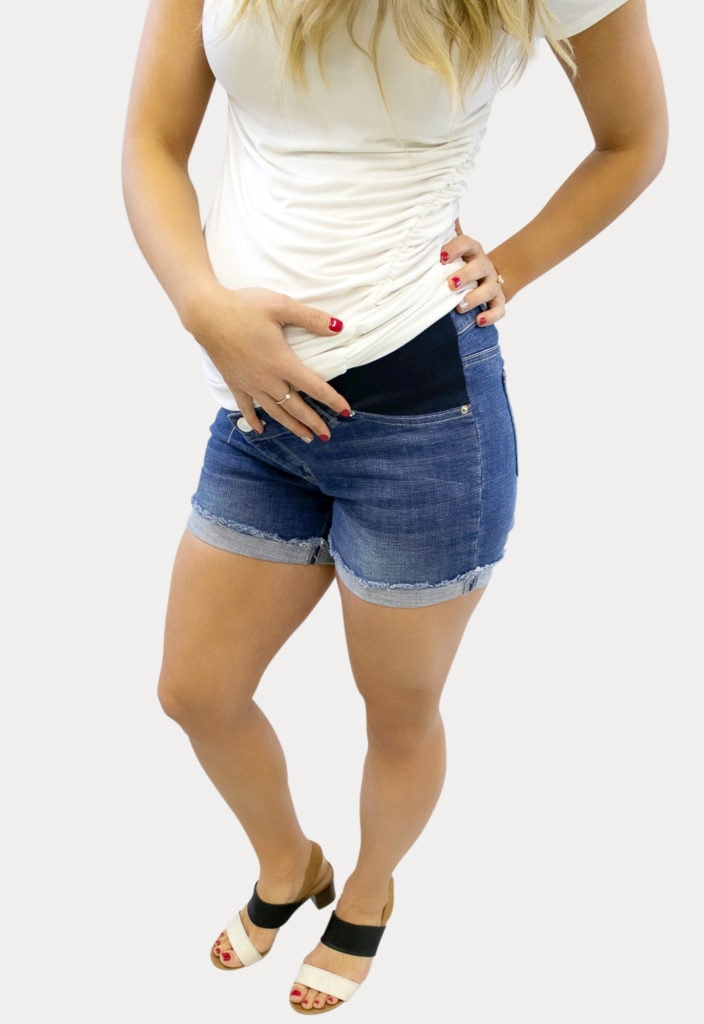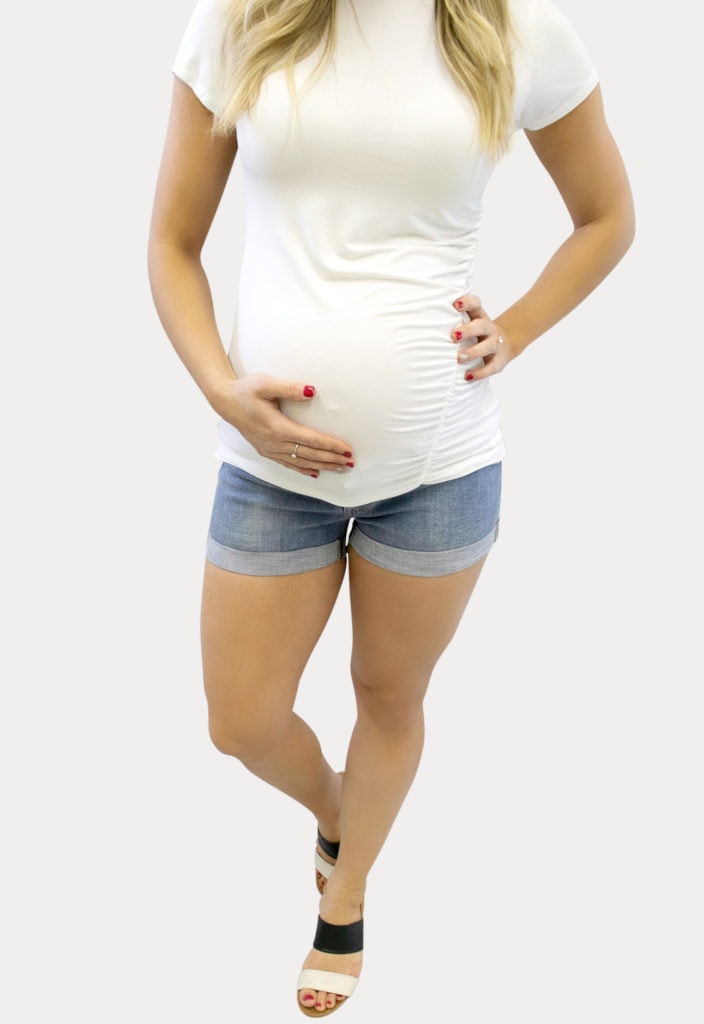 As always, Sexy Mama Maternity is here to help with any questions you may have! Let us know if you have any questions about sizing or styling! Chat with a stylist through the website or send us an email for assistance. Also, don't forget to send us pictures! Show us your favorite ultra stretch maternity denim looks!