Have you ever wondered what life would look like upside down? How about upside AND pregnant? Perhaps that is a weird question.  Maybe it would make more sense if I worded it differently.  Have you ever wondered what life would look like if you could alter your perspective? In just a few short months I will be a mother. My pregnancy will be over and my perspective will frame the reality I create for my baby girl. Every time I am upside down I think about the power of perspective. This technique has allowed me to face the emotional challenges of pregnancy. Let me explain…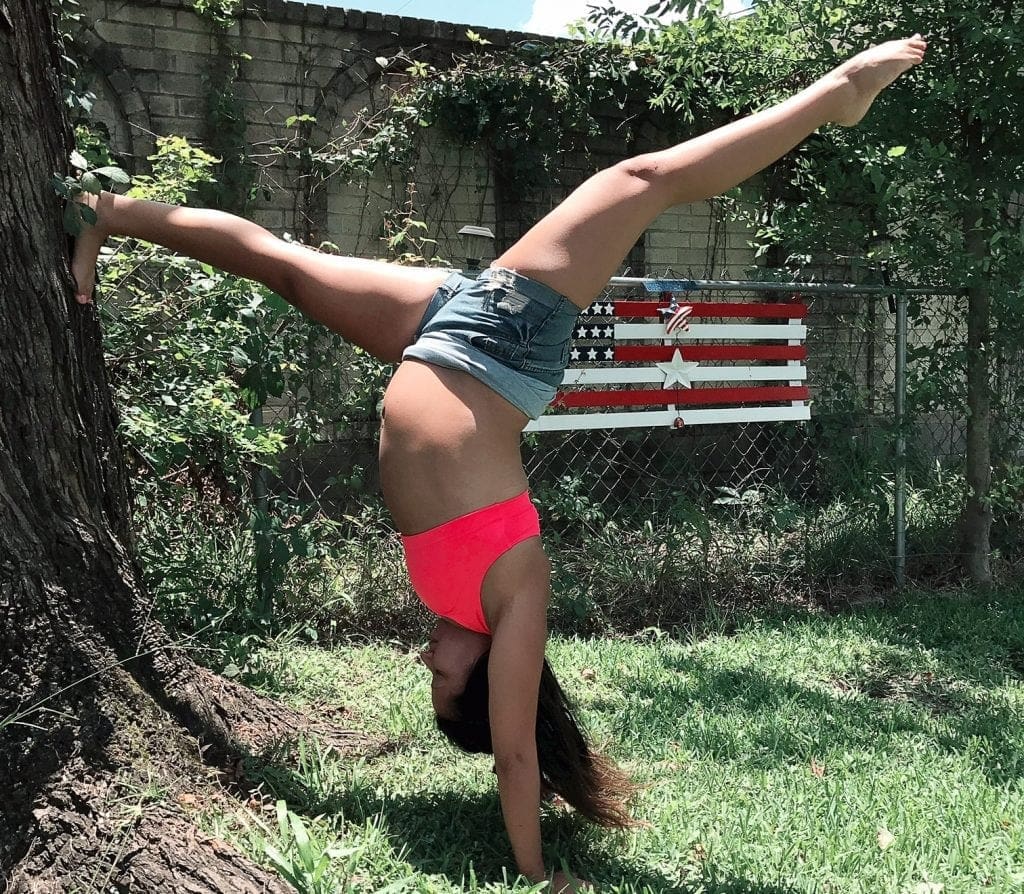 If you follow me on Instagram, you have definitely seen that I spend a lot of my time upside down and being pregnant hasn't changed my yogi ways.  This has become a way to flip my perspective on things.  Literally.  Getting upside down is physically tough but that is not the real challenge.  It requires so much mental focus, a way to deal with the emotional challenges of pregnancy.  All my life, my mind has gone a million miles per minute. I am always worrying or contemplating the what-if in every situation.  And let me tell you, being pregnant hasn't helped those tendencies. But getting upside down requires all the focus I can muster.  It forces me to funnel all my mental energy into that one movement.  When that happens, I forget about everything else and I feel at peace. Pregnant and upside down. Not a sight you see often, but something that prepares me for motherhood in my own unique way.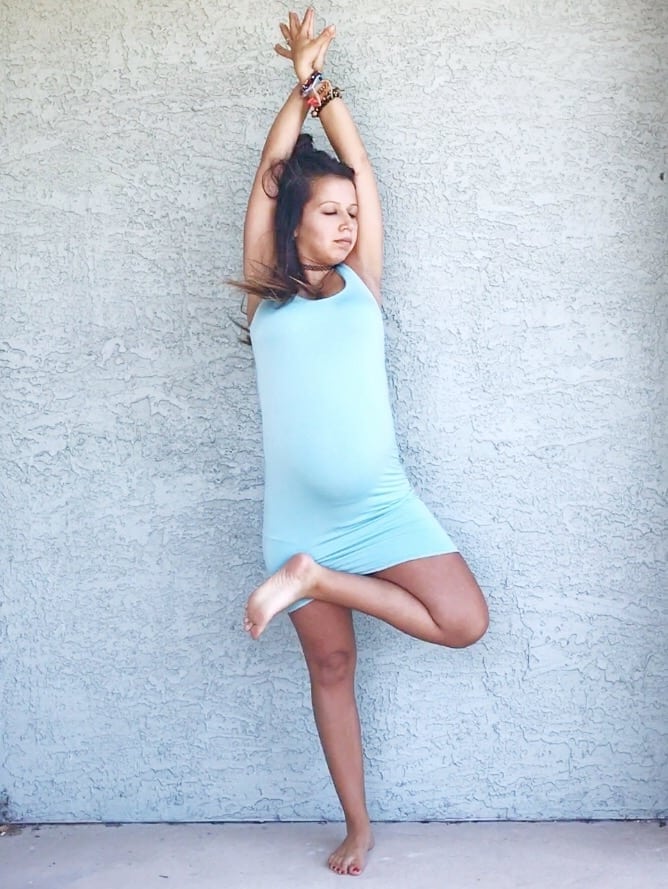 Maybe you already know this, but I've learned that being pregnant is hard.  It is the hardest thing I have personally gone through. I began to feel insecure about my body once my pre-pregnancy form started to disappear.  Then, I felt guilty and selfish for feeling that way.  My senses would kick in and I would realize how lucky and happy I am because of this blessing I have been given.  Then I started to feel anxious and scared.  Is my pregnancy progressing the way it is supposed to?  Is my baby girl healthy?  Can I handle motherhood?  Am I ready for this level of responsibility?
Like many women, as soon as I found out I was pregnant, I went out and bought every book and read every article on pregnancy I could find. Negotiating the emotional challenges of pregnancy has been the hardest part for me and the answers I sought were not found in text. So, instead of books and articles, I leaned into what makes me feel my best. Yoga. Pregnant yoga.
As I have grown through yoga and gained more experience, it has become a way for me to find peace within myself, a peace I hope to pass down to my daughter someday. Yoga requires balance on the mat.  For me, it also creates balance off the mat.  It feeds my soul and makes me feel grounded.  It helps me remain physically fit, but it also fills a void I never knew I had.  Lastly, it is my happy place.  Yoga is not about getting abs anymore. Those are hidden behind the baby growing in my belly.  It is about creating a healthy mental lifestyle while pregnant.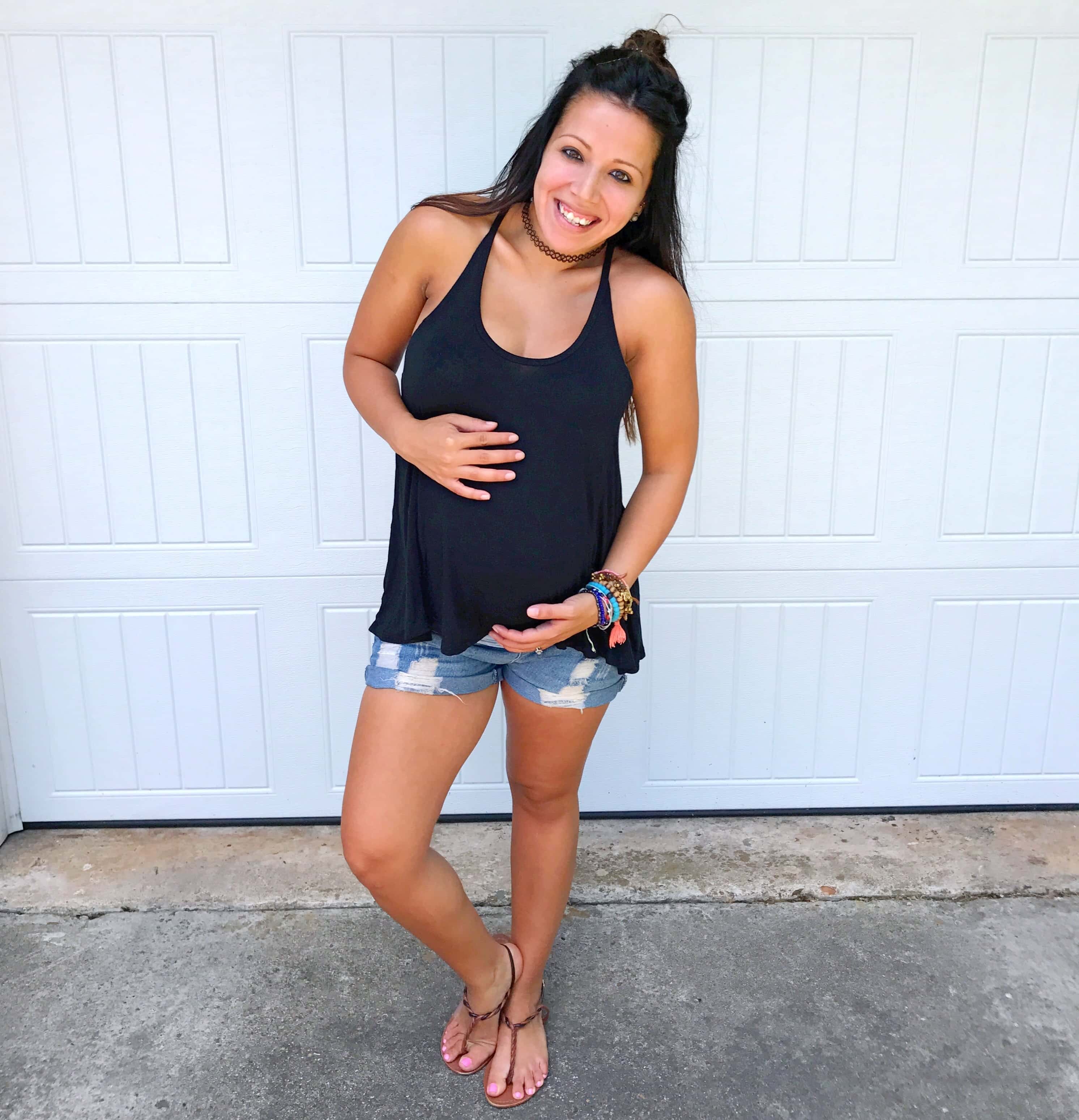 Unfortunately, getting upside down while pregnant has garnered as much negative attention as it has positive.  Quite a few people have made it known to me that they disagree with me practicing yoga while pregnant.  In the eyes of some, I am a horrible, selfish mother who puts her physical fitness above the health of her baby.  I would be lying to you if I said being judged in this way does not bother me.  It does. But as I see it, a heathy mother both physically and mentally is a gift to my baby girl so I continue on.
I guess you could call me a self-taught optimist. Taught from upside down and now upside down and pregnant. Our natural reaction when we lack confidence or feel uncomfortable is to look down at the ground.  I do it too.  But if I get upside down, I'm looking at the sky and I have changed my perspective.  I am the woman and mother I want to be and I can take that strength with me when I flip back over and join the "real world".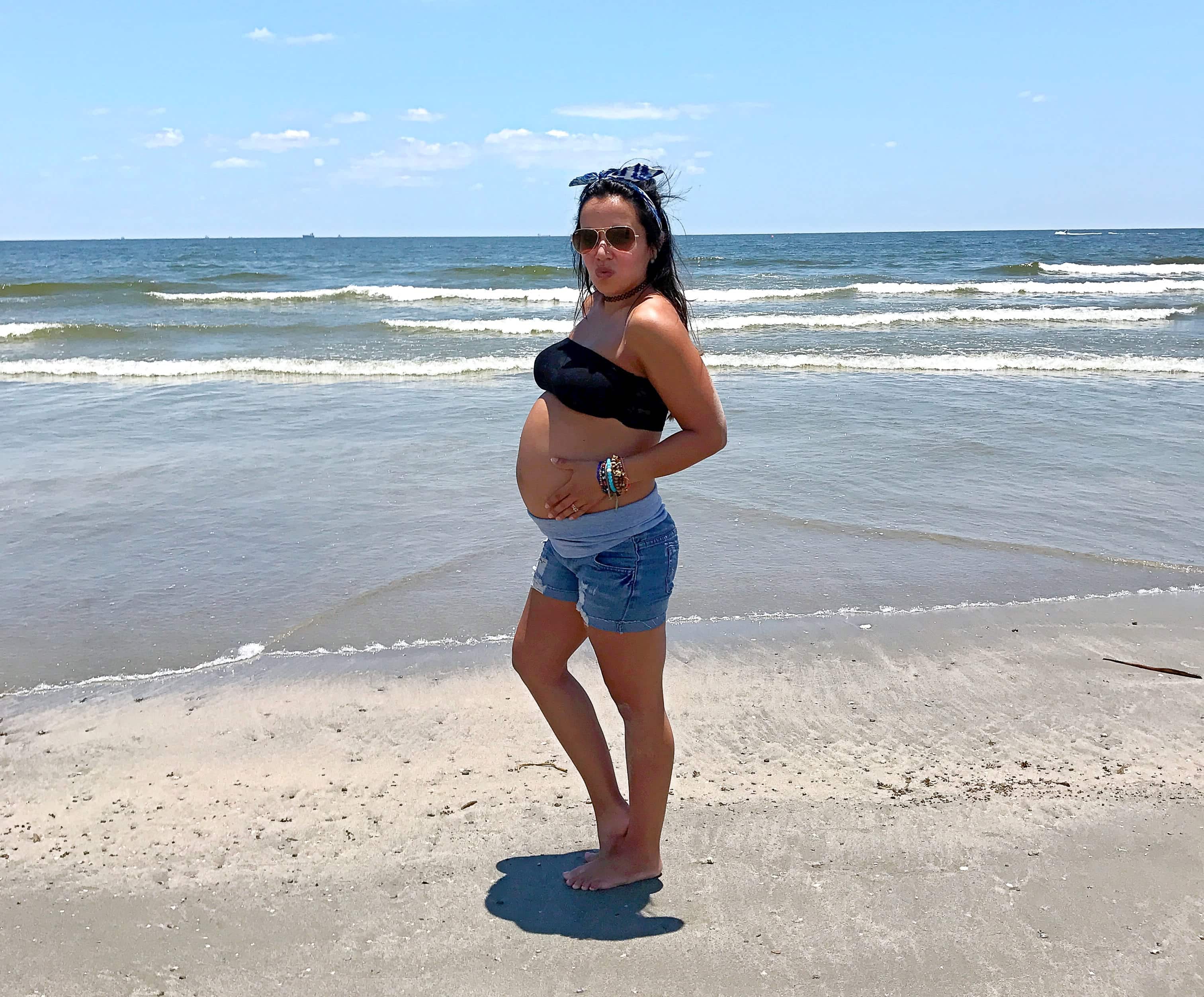 If I could give you one piece of advice, I would say this.  Try looking at the world from a different point of view before you judge.  You might be surprised by what you see.  Because after all, seeing the world upside down has a way of changing your perspective. And won't our babies be better off if we pass that perspective on to them? My hope is that if I do things right, my baby girl will be looking up to the sky from right side up, every day always. My hope for you is that you find your inner peace while pregnant, whatever that may be. Navigating the emotional challenges of pregnancy and motherhood is part of the growing process and not a time to judge.
How has pregnancy changed your perspective on every day life? Are you surviving the emotional challenges?
Thanks to Sexy Mama Maternity for partnering with me for this post. They are a company that has made me feel good from the inside out. Sexy Mama Maternity celebrates motherhood and believes in the individual journey of each woman as they navigate through this important time of life.
Written by Adrienne Hawkins