With Valentine's Day quickly approaching, love is in the air! This year your V-Day love has doubled! Mamas-to-be are among the luckiest ladies around as you celebrate this special holiday with loved ones and prepare for the newest addition to your family. What could be better!? You and your bun in the oven surely want to celebrate in style! Take a look at our top five Valentines Date Night ideas for all budgets and family types.
Get Fancy and Make Reservations
Treat yourselves! Our first V-Day inspo includes the most traditional way to celebrate your love: The Classic Dinner Date. Life gets busy and Valentine's is the perfect time to slow things down for a few hours. With work, home life, and everything in between it can be easy to get caught up in a routine. That is why we recommend using this holiday to get romantic! Make reservations at your favorite restaurant, get dolled up, and spoil yourselves with a delicious meal. Take it a step further and write down some favorite moments that you have had with each other and what you are looking forward to with the new baby coming! Reliving romantic moments from your past is sure to spark a flame while preparing for your future will only build excitement from there! 
Look your best while indulging in the night's festivities! Checkout our dress section for the perfect date night outfit. Guaranteed to keep you feeling sexy while your hubby drools across the table. Here we have mama @iamamberjoi in our Off the Shoulder Sweetheart Dress with Long Sleeves, the perfect date night look that will keep you comfortable and glowing all night long.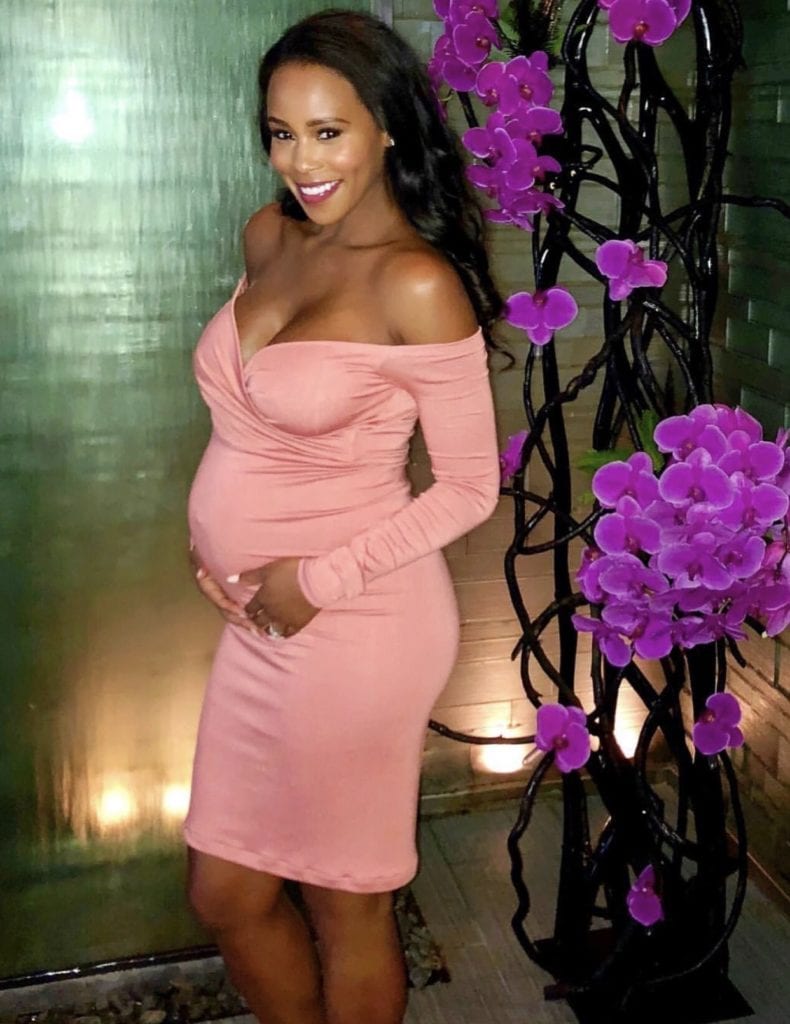 Host Valentine's at Home
This one is for the Mamas who love a good Valentine's celebration in a more intimate setting. Host your own Valentine's Day evening! Keep it personal with close family or invite over some friends. Either way, you'll be sure to create a Valentine's to remember! If you already have children this is a great alternative for couples who want to celebrate in a family friendly environment. Plan ahead and make some heart shaped sugar cookies to decorate after dinner! There are few things kids love more than decorating cookies. You'll have a blast frosting with your little ones and not to mention the cookies are perfect for preggo mamas who have a sweet tooth!
Without a doubt Mama @amberleediamond has the perfect V-Day look in our Mini Bell Sleeve Dress! Need a dress for your Valentine's Dinner Party? Take a look at our dress section to find your perfect V-Day look!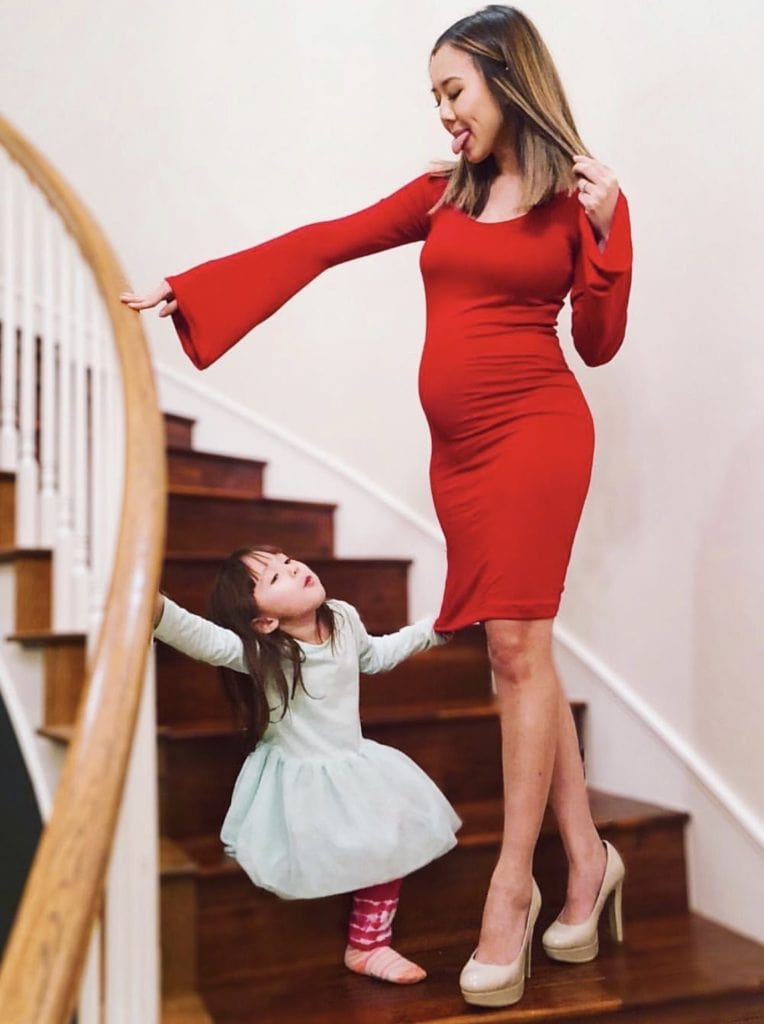 Galentine's Love Lunch 
At SMM we know how important Galentine's day is! Sometimes it can be difficult to schedule time with your ladies, especially around your already busy schedules. Planning a lunch date is the perfect alternative for any mama who already has evening plans! Valentine's Day is about spending time with the people closest to you and we know how important those special ladies are in your life! Do a gift exchange and sip on cocktails all afternoon! Make sure to schedule some time for your girls because they are always there when you need them ~ and that's true love! 
Mama @hannahelizabeth_official looks love lunch ready in our Mini Bell Sleeve Dress. Shop our dress section to find the perfect Galentine's Day outfit for you and your mom squad!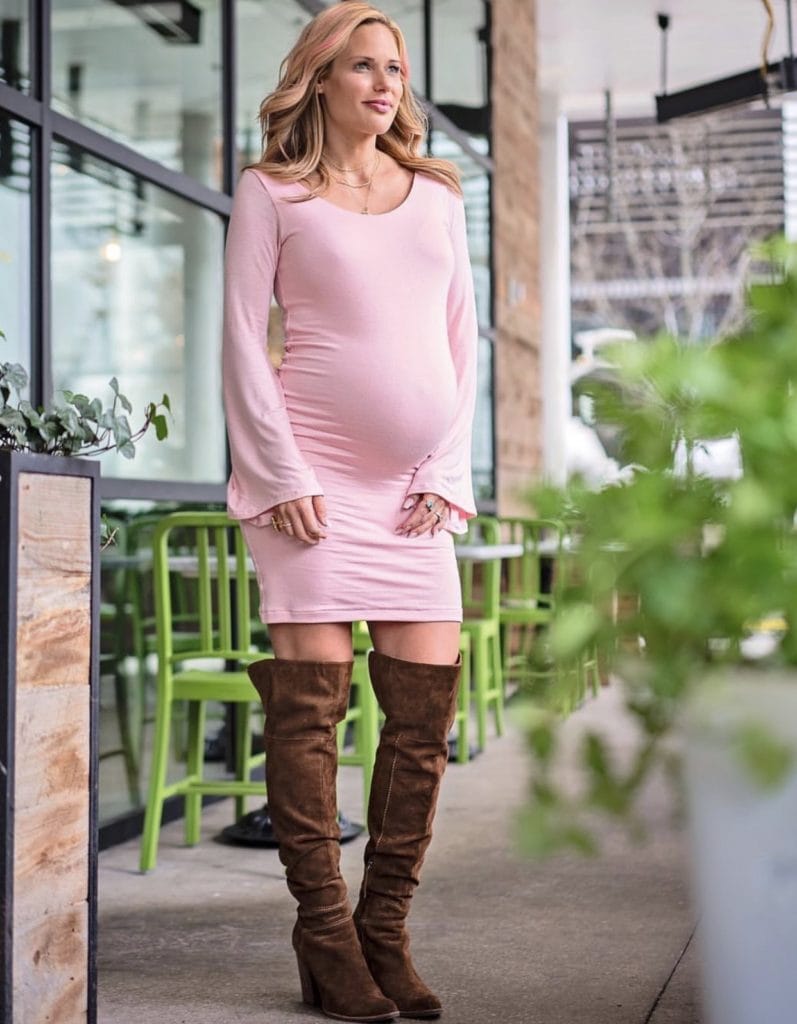 Double Down on Dessert
What symbolizes Valentine's Day more than chocolate?! This year, instead of focusing on dinner, plan out a sweet treat date to celebrate! They're playful, casual, and seriously delicious. You can create a romantic ice cream taste test from the comforts of your home or even venture out to an ice cream parlor or candy store. The only thing required is a sweet tooth and somebody to share it with! The best part is, you are eating for two so go ahead and double down on your sweets order!
Check out Mama @thelaurendiaz 's delicious dessert inspo! Not only are we in awe of her sweet treat, we also can't get over how cute she looks in our Classic Flare Dress!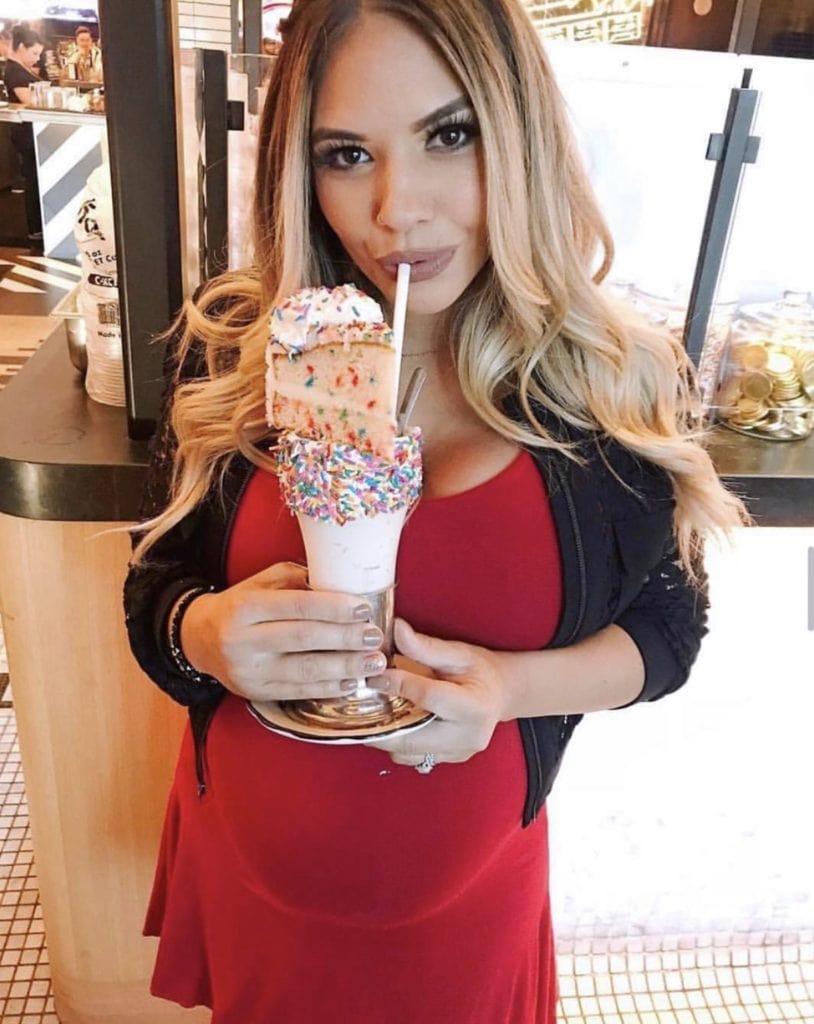 Walk It Out
For some, Valentine's Day isn't about extravagant dates and presents. Instead, it's about spending time with that special someone in the busy world we live in! That is why we have added a nice Valentine's Day walk to our list. Not only is this option easy on your wallet, but it allows for some quality while getting your steps in! Hear us out, we know you walk every day but take the time to map out some special places to visit that you haven't ever been to (or haven't really paid attention to). Put away your phones, hold hands, and take in the beauty that surrounds you. At the end of the day, the only thing that matters is you and your loved one.
Mama @brooklynbizzle is Valentines date night ready in our Boat Neck Long Sleeve Dress!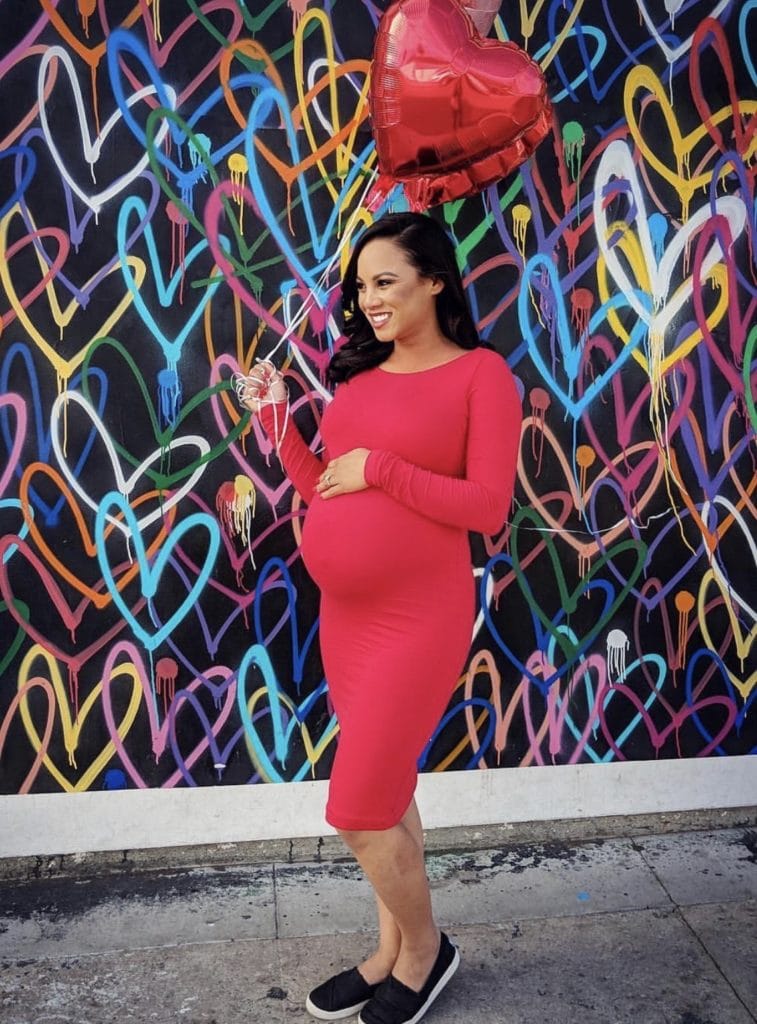 Whatever way you decide to plan your Valentines date night, Sexy Mama Maternity is here to help with the perfect Valentines Day announcement outfit! Our stylists can be reached via chat or at orders@sexymamamaternity.com.