Suns out, bumps out! Those warmer days are coming and you deserve a pick me up, guaranteed to make you the cool mama on the block. Let's take a look at some "throw on and go" warm weather maternity fashion. Easy, comfortable, and fashion-forward is what we do best at Sexy Mama Maternity!
100% yes to Bumperalls that are ultra-stretchy! Trendy and easy to pair with anything! Perfect for the Mama on-the-go! These Stretch Denim Maternity Shorts overalls have adjustable sides, which offer comfort throughout pregnancy and beyond.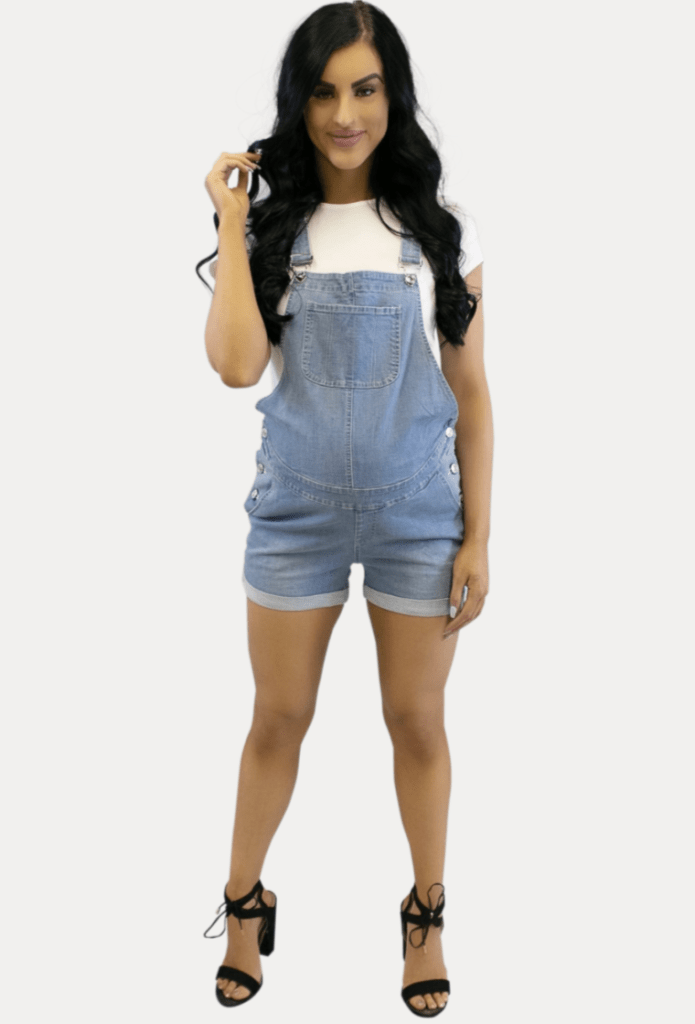 Let's hear it for a little flower power! The Sexy Mama floral maternity romper is here to steal your heart. Short sleeves and a small cutout with room for your bump to grow. Trendy and easy to pair with anything!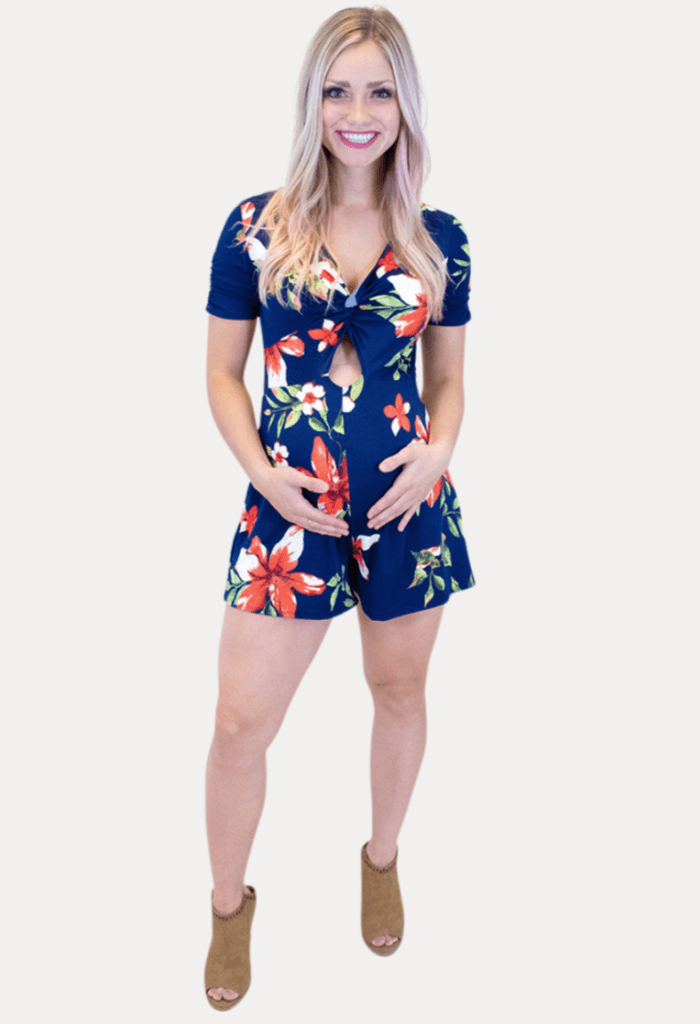 Feeling a little wild!? Throw on some flip-flops and hit the streets in this Leopard Print Romper. Sexy Mama Maternity rompers will take you through pregnancy and into Mamahood in style.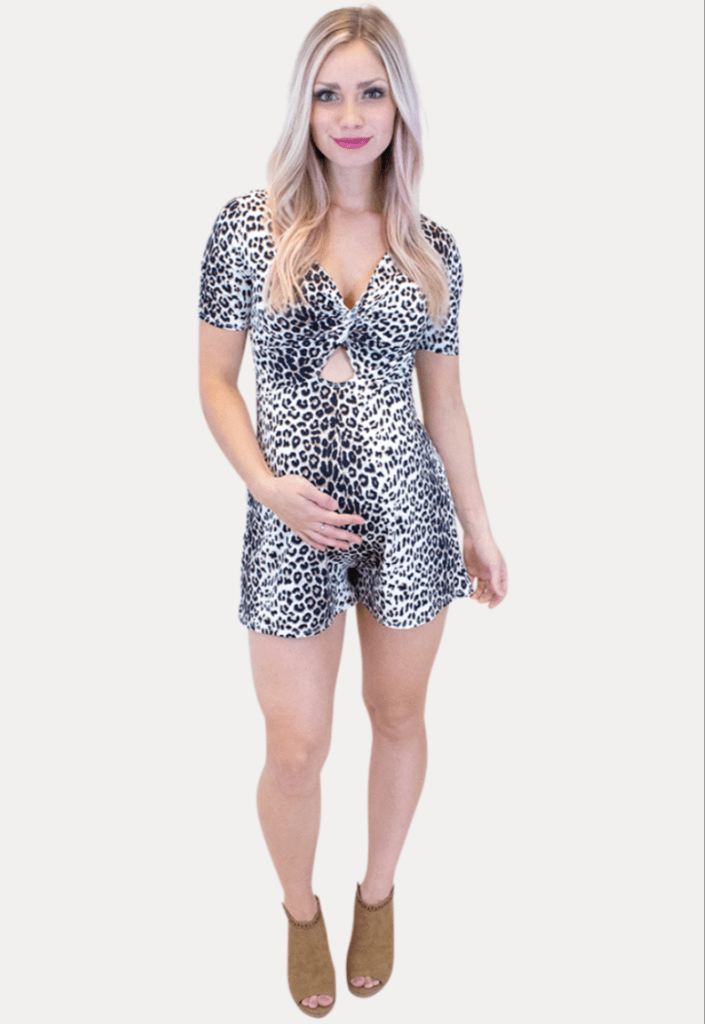 Oh so adorable and available in three colors. We love this throwback style. This mini overall maternity dress features an adorable overall style with front pockets to stash away all of your goods. It is constructed of an ultra soft material! Pair this mini bumper dress with runners, sandals or some cutes heels for day or night wear.
Denim dress, yes please! Our Ultra-Stretch Bumper Dress has adjustable sides and plenty of room for your growing bump. Nothing screams sunny weather maternity style like this denim bumper dress.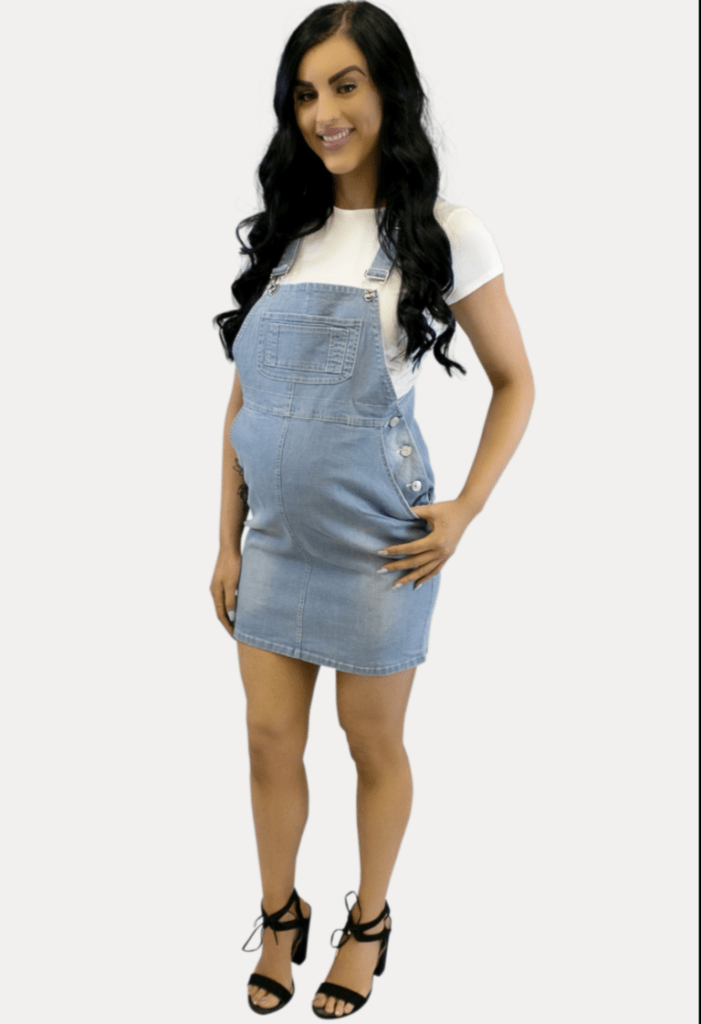 Need help with sizing and styling now that the sun has joined us!? Sexy Mama Maternity is always here to help! Reach out on the chat window at the bottom right corner or shoot us an email at orders@sexymamamaternity.com.