There are few things as magical as a winter maternity photoshoot. Nothing will make your gown pop more than that white winter landscape. A snow-covered session is the perfect way to capture your pregnancy forever! We have gathered our fave Winter Maternity Photoshoot Gowns so you can capture truly magical maternity photos!
Ruched Fold Over Flare Gown with Long Sleeves
How stunning is this shoot?! The snow covered mountains make for a picture-perfect winter backdrop!
We are obsessed with this New York City photoshoot! Against a stunning Christmas tree, this gown stands out beautifully!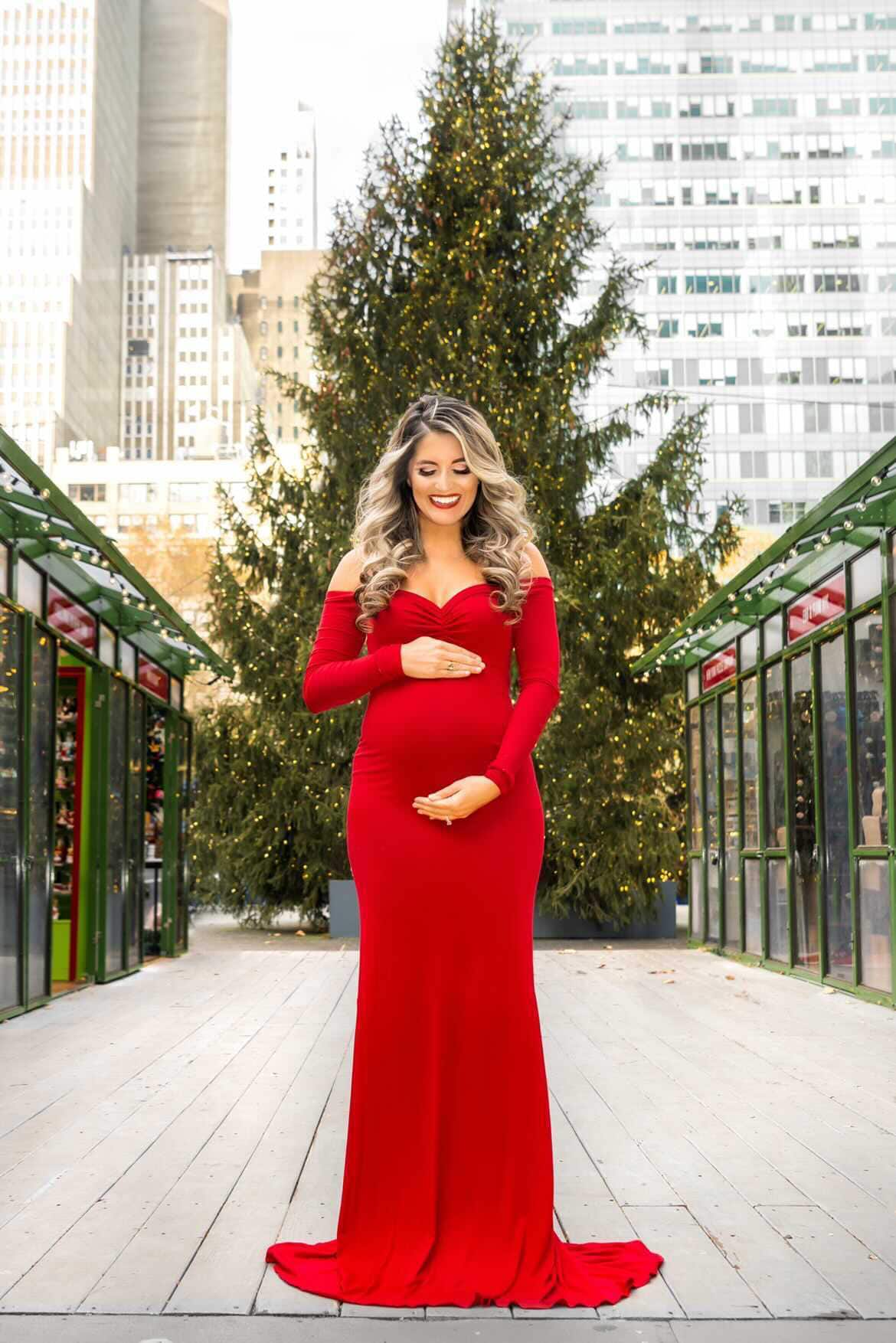 Cream on the white backdrop of snow is a stunning combo! This bell sleeve gown is perfectly boho and stylish!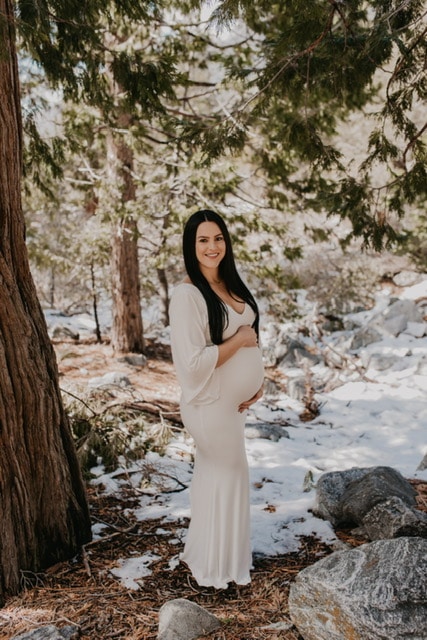 Long Sleeve Mock Neck Gown with Mini Train
A mock neck gown is elegance and class, especially in a bright Red!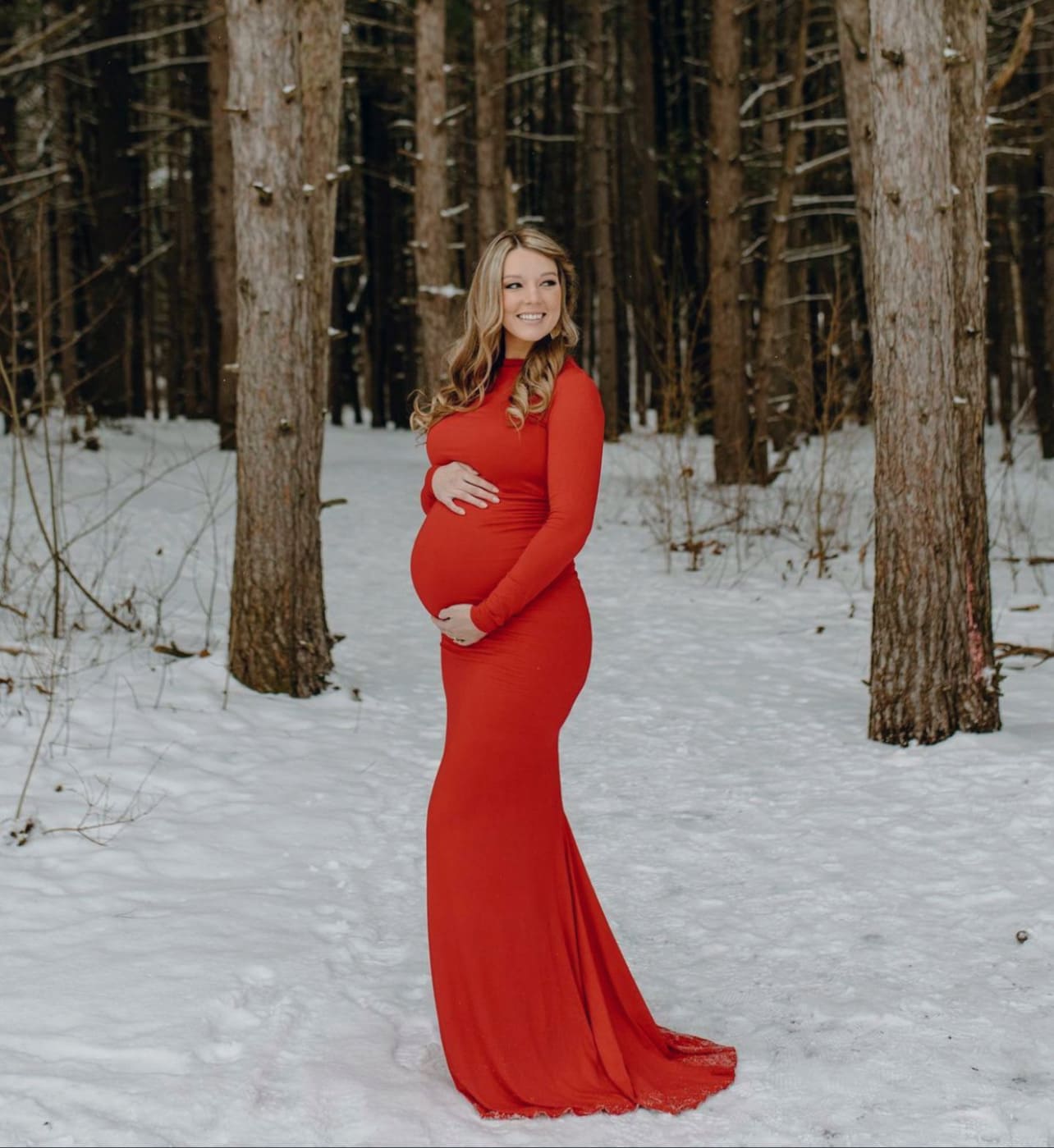 Simple Long-Sleeve Gown with Mini Train
For especially chilly photoshoots, pair a plaid scarf with your gown for a super cozy, Winter look!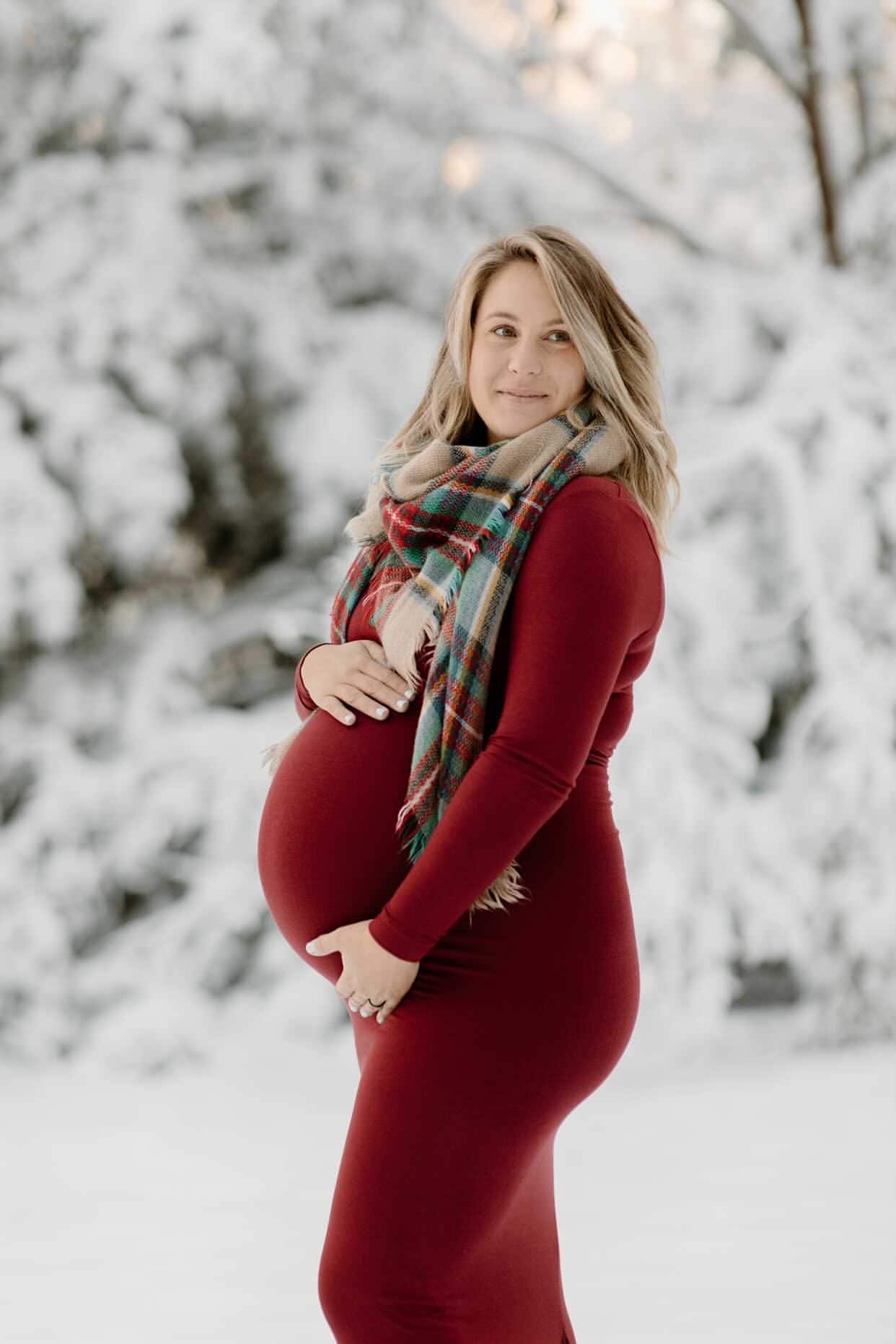 Olive green + a stunning flower crown = breathtaking maternity photos!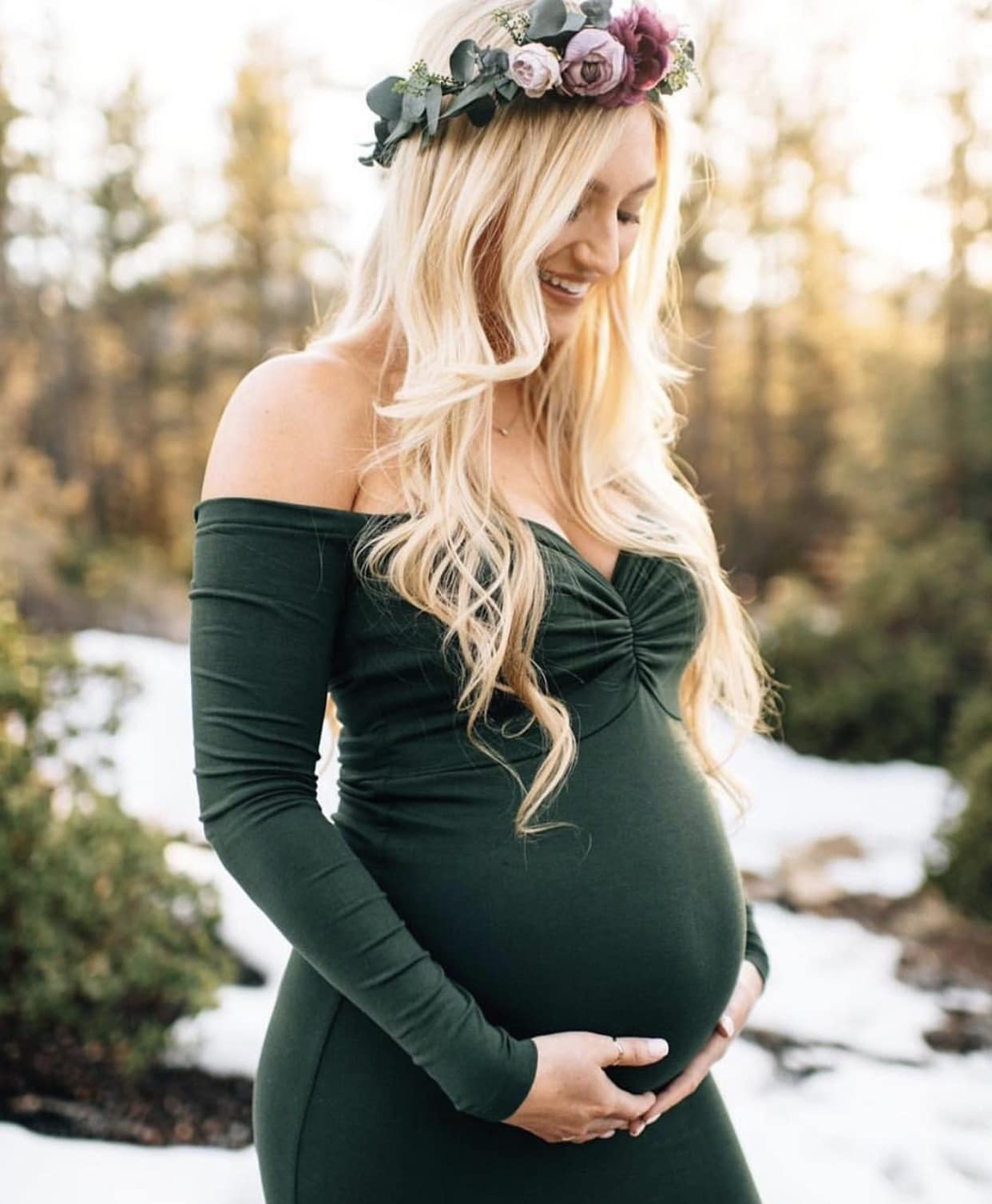 Off the Shoulder Sweetheart Flare Gown with Long Sleeves
How cute is this Red gown?! Paired with a fur shawl, this look is perfect for the glam mama!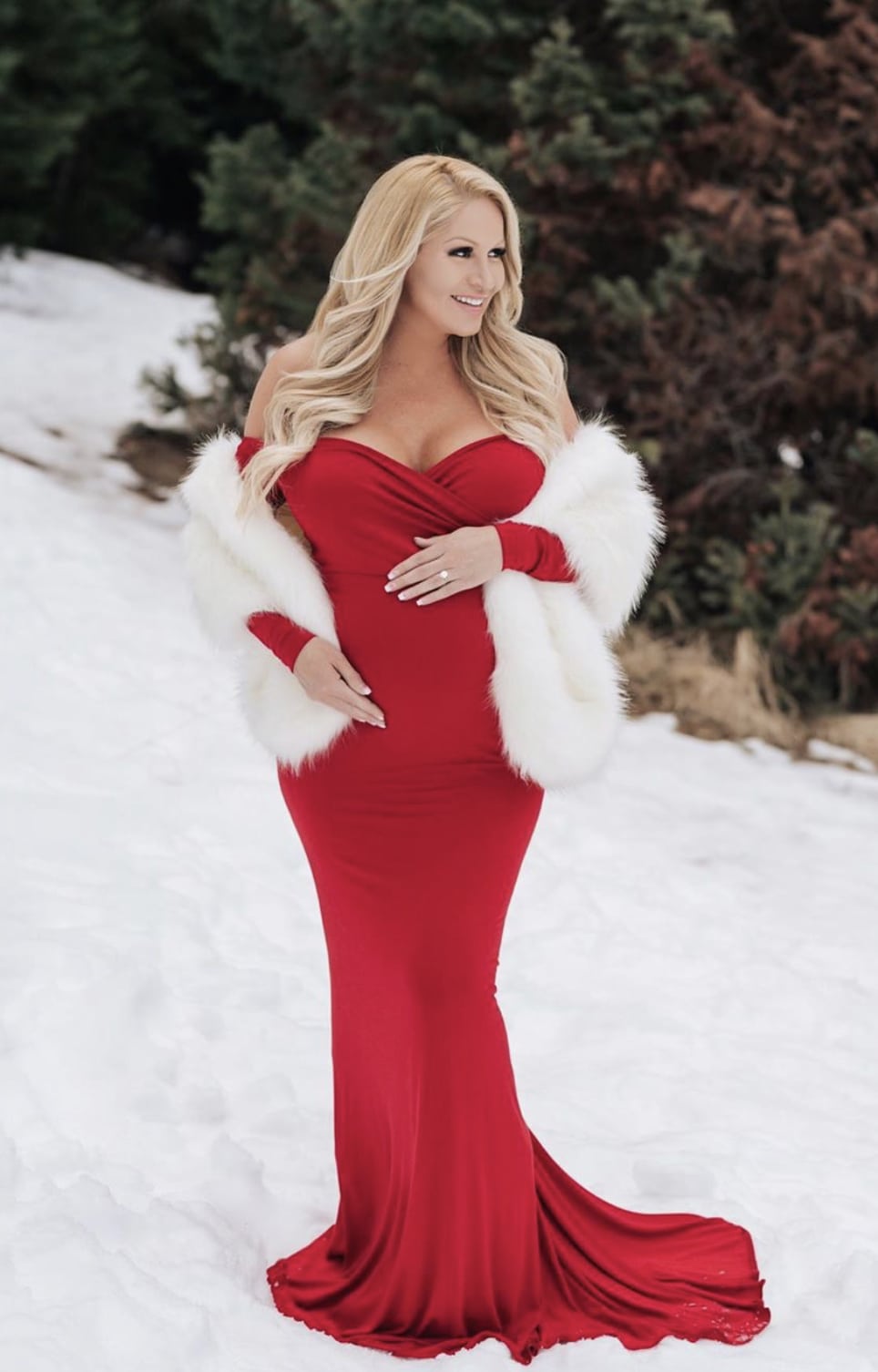 Simple Long-Sleeve Gown with Mini Train
Snow: Check!
Mountains: Check!
Gorgeous Gown: Check, check, check!
This photoshoot is so perfect for winter! Pictured in Burgundy, this gown stands out against the gloomy colors of winter!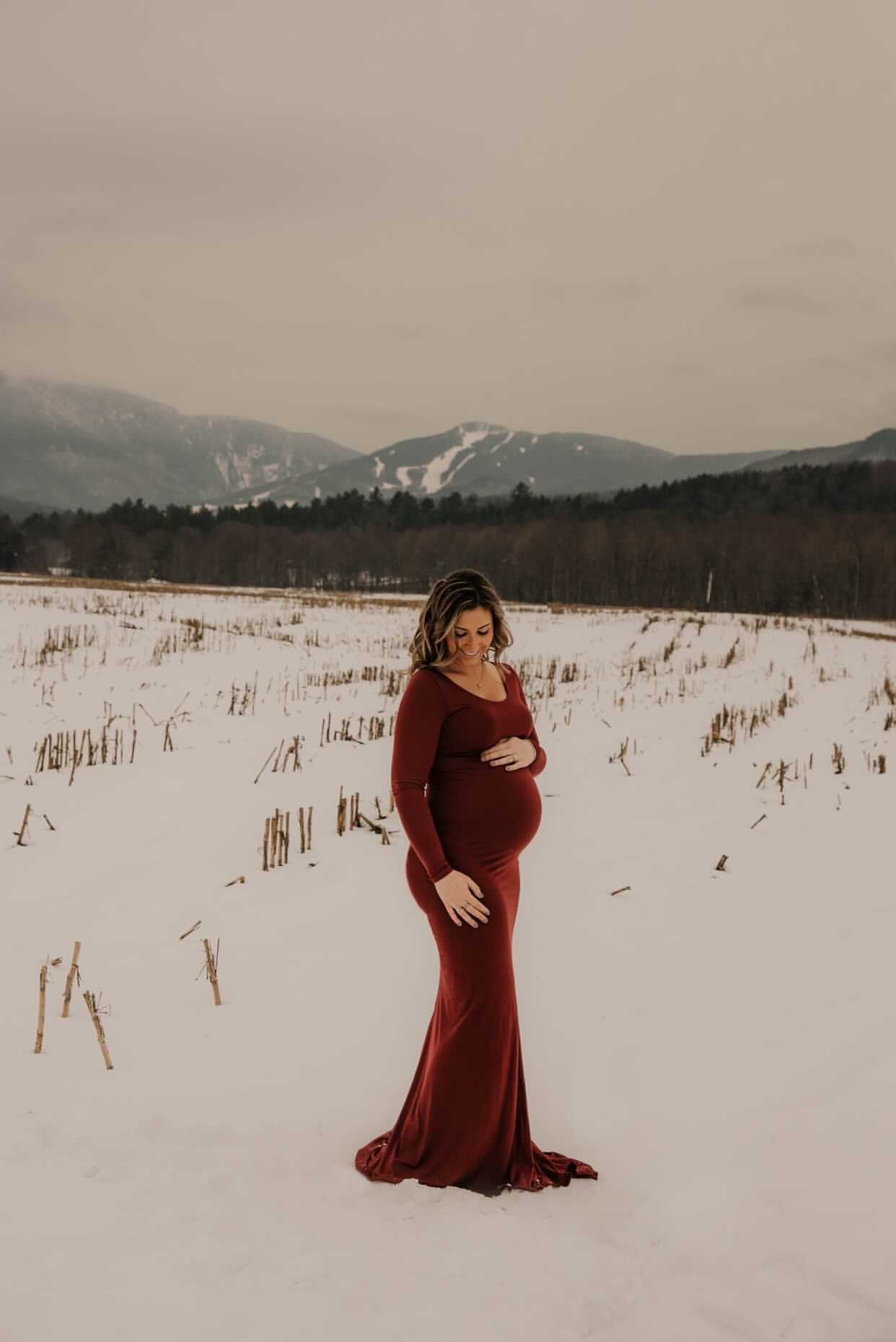 Need help with one of our winter maternity photoshoot gowns? Chat with a stylist through the website or send us an email for assistance with sizing and styling. And don't forget to send us your pictures! We love seeing our mamas gorgeous and glowing!