There are few things as magical as a winter maternity photoshoot. Nothing will make your gown pop more than that white winter landscape. A snow-covered session is the perfect way to capture your pregnancy forever!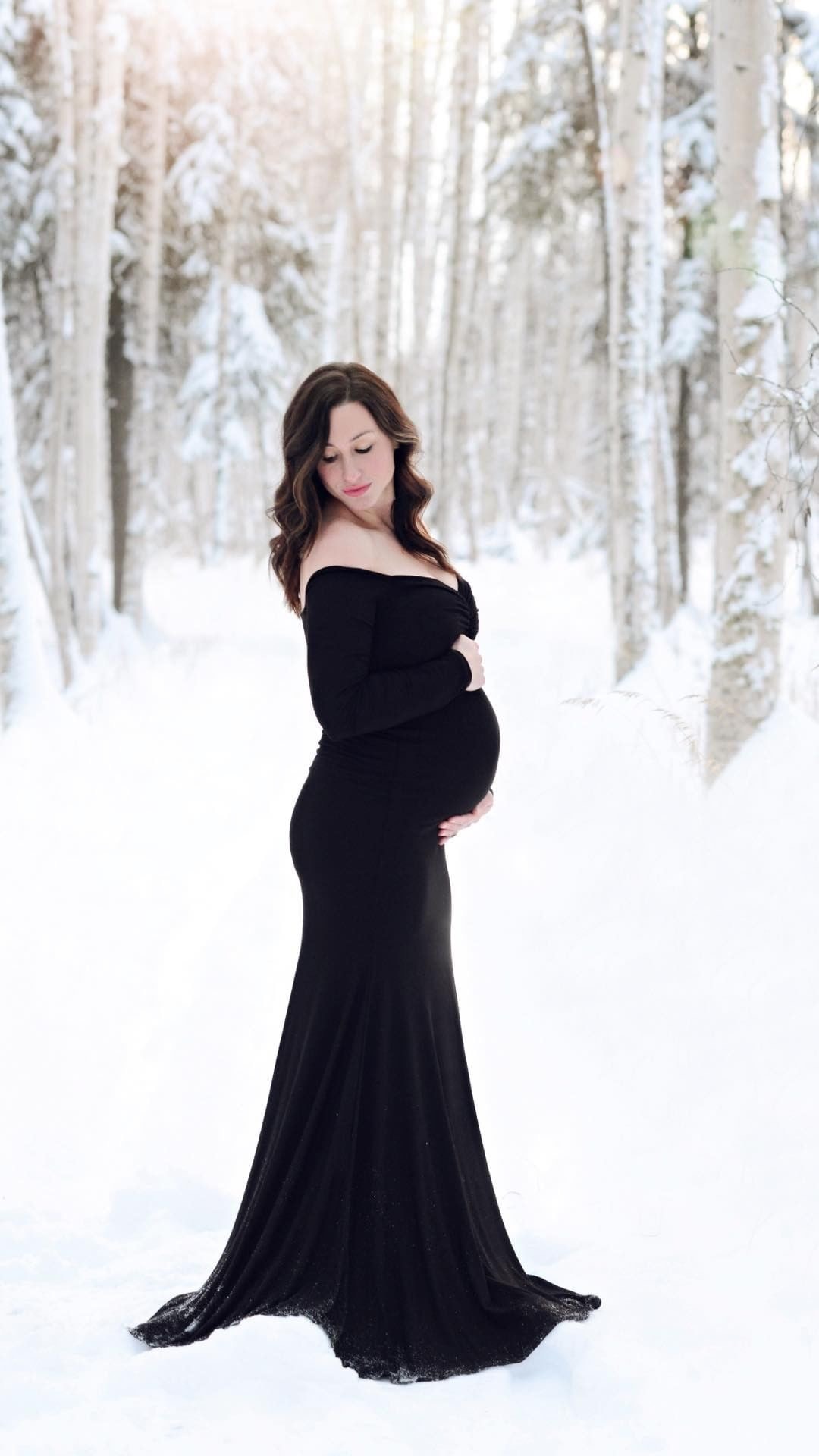 Maybe you don't live in a place that has snow? That doesn't mean you cant have an absolutely gorgeous winter maternity shoot. We recommend darker colors and woodsy landscapes for a picture perfect moment.
Our Long-Sleeve Baby Shower Gown is not only a go to for baby showers, but it also makes for a great photoshoot gown! Made from premium stretch material, this gown is equal parts comfort and elegance.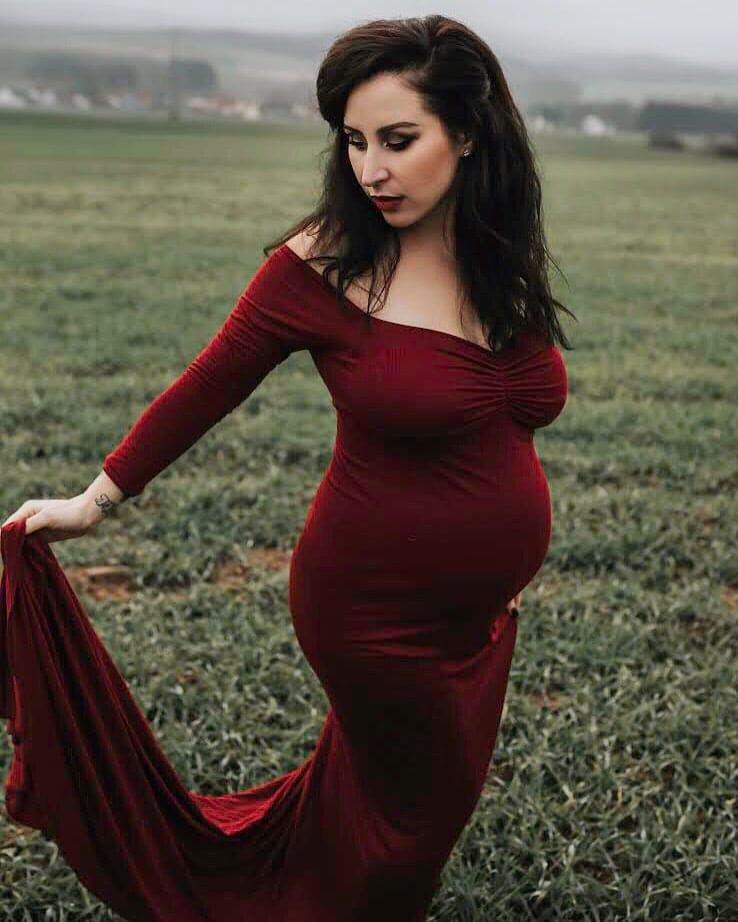 Another amazing option is the Long Sleeve Slim Fit Off the Shoulder Gown, similar to the gown above but the long train adds a more dramatic effect. This one also comes in a short-sleeve version for the mamas that live in warmer places!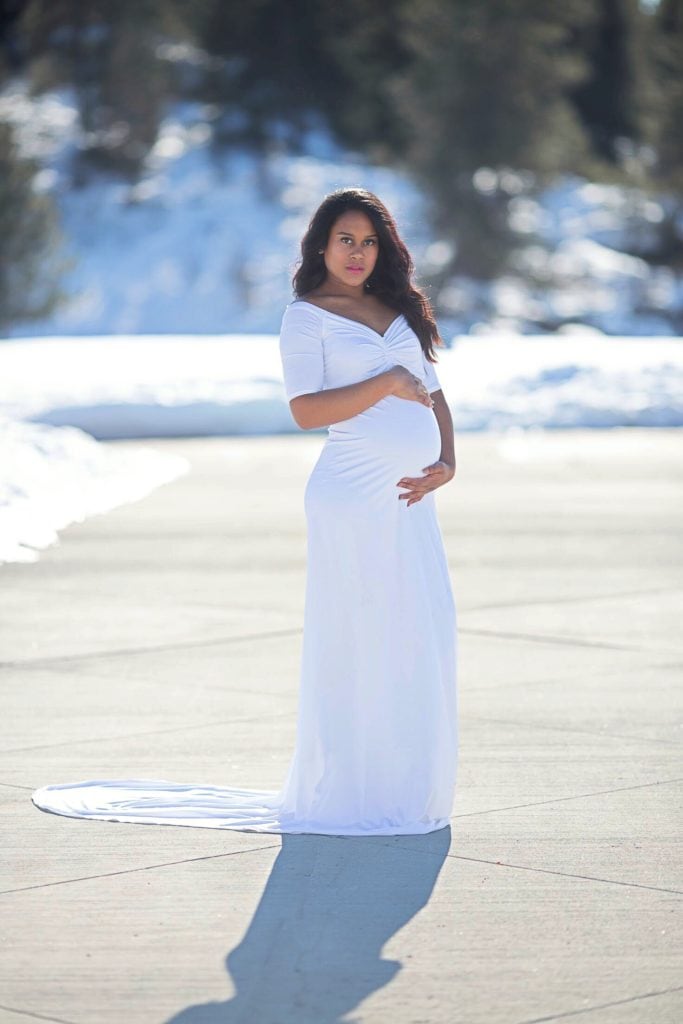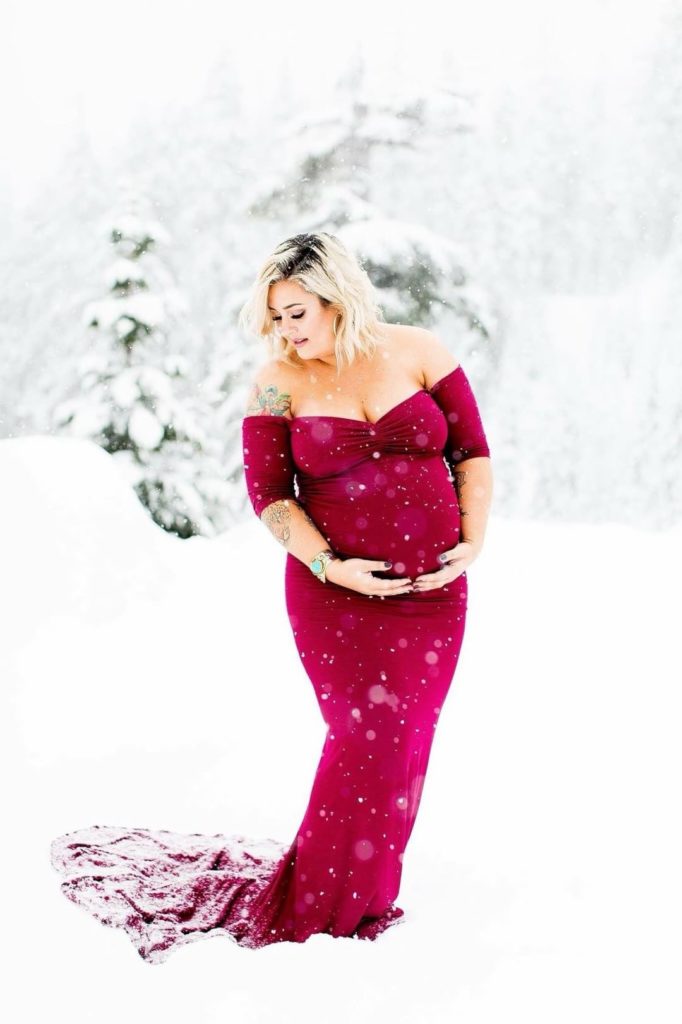 Simple, but equally stunning is our Simple Long Sleeve Gown with Mini Train. This gown is pure elegance and is perfection on every single mama.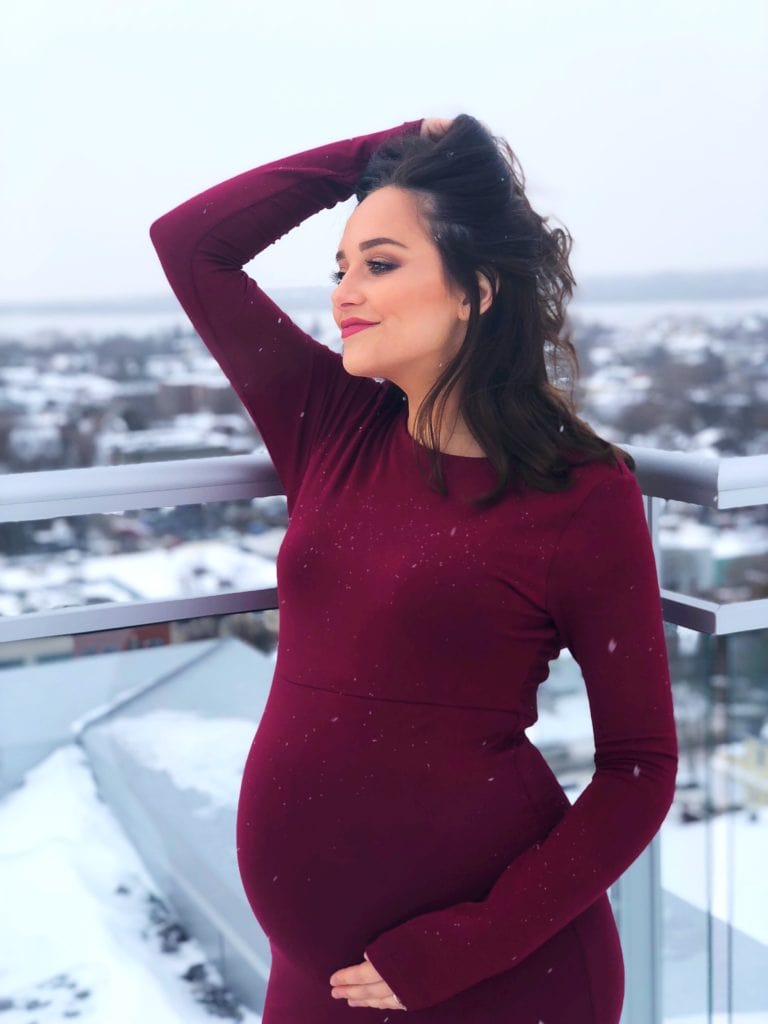 Need help picking the perfect gown for your winter maternity photoshoot? Chat with a stylist through the website or send us an email for assistance with sizing and styling. And don't forget to send us your pictures! We love seeing our mamas gorgeous and glowing!