Sexy Mama Maternity connects you to the latest in cool mom maternity clothes and motherhood culture, fashion, and trends. Recognized as the online "it" brand for mamas who want to keep their fashion-forward identity throughout motherhood. Sexy Mama Maternity, also known as SMM, is owned and operated in the USA and is 100% female-run! This means you receive the absolute best service and products from mamas who know their stuff. SMM carries a full line of maternity wear to suit any occasion. Known for our maternity overalls, skirt-crop combos, floral and maternity printed dresses, layering basics, and breastfeeding friendly activewear. If you're looking for a store ready to make your baby shower and photoshoot dreams come true, look no further than Sexy Mama Maternity! Known for our extensive line of made in the USA dresses and gowns available in 40+ colors, SMM is sure to have the exact style and color to compliment your theme. In addition to on-point styles, our stylists are available via live chat and free US shipping is available on every purchase.
In addition to maternity, Sexy Mama offers a full women's line designed to transition mamas flawlessly from pregnancy to motherhood. Sexy Mama Maternity has an active Instagram, Facebook, and Pinterest community that celebrates pregnancy and motherhood during every phase of your journey!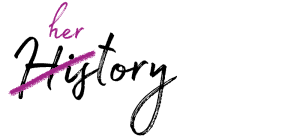 Wondering how Sexy Mama Maternity came to be?  If you ask our owner Chloe, she might make a joke and say something like, "It's all a blur!"  I guess that's what happens when you create a brand out of thin air with an infant and one year old.  Sexy Mama Maternity launched in the late months of 2016 fueled by mom hormones, multiple coffee runs per day and sheer determination to get shi* done. Chloe's goal has always been to create a place where moms feel empowered to be themselves.  We know that being pregnant isn't always easy or glamorous.  Our history is both ordinary and extraordinary because moms accomplish the unimaginable each and every day. Sexy Mama Maternity is just one more example of how mamas are kicking butt every day.  Become a part of our history by joining us on Instagram or over on our Blog.


Chloe: Founder & Boss Lady
Meet Chloe, owner of Sexy Mama Maternity. Double boy mama of two crazy characters born back-to-back in 2014 and 2015. She likes to think of herself as the "typical" mom type, generally in PJs or yoga pants, often found eating left over mac and cheese, while simultaneously giving a piggy back ride and singing the hit of the day for the thousandth time. She has semi-impressive (kind of boring) credentials like a BA from the University of Washington in International Studies and a Master's in Higher Education. More interestingly, Chloe can be found shaking it on the dance floor on her occasional night off from mommy duty or singing karaoke duets with willing strangers. She loves Ben & Jerry's ice cream, french fries and being a part of your 9 (really 10) months of magic. Chloe and her family live on a ranch in Idaho, where they breed mini-donkeys.
Ladies in Charge – Operations & Support:

Lexi: CBO (Chief Bump Officer)
Meet Lexi, our CBO AKA the lady who keeps the SMM world spinning on its axis. And believe us when we tell you, this is no small feat! Lexi is an all-American girl who is wild about hockey and either eats super healthy or eats stuffed hot dogs with a huge portion of brownies on the side. Lexi loves anything related to being on the lake – floating, paddleboarding, boating, and soaking in the sun sans sunscreen. (She knows that's bad.) Fun fact about Lexi: She is a compulsive Pinner, and we sure do appreciate it!  Lexi has been with Sexy Mama Maternity since its launch date and continues to amaze.
Erin: Manager of US  Facilities

Meet Erin, a woman with many responsibilities. She's the first stop for questions related to inventory, shipping stations, and customer orders all of which are part of Erin's throne. If you ask Erin a question, be prepared for a joke in response! In addition to U.S production, she's earned the position of Head Jester amongst the team! If you want to butter her up, fill the break room with Reese's peanut butter cups and chicken enchiladas. Erin is a Disney enthusiast with a half-sleeve dedicated to Beauty and the Beast. In her free time she enjoys baking and road trips to the beach with family.

Amarese: Production Supervisor
Meet Amarese, our Lead Seamstress in charge of training, quality control, and generally keeping our U.S based sewing facilities running smoothly. She is a gentle leader with a sweet soul. Amarese is a Halloween enthusiast, always ready for a spooky prank. She celebrates special occasions with a big plate of fettuccine Alfredo followed with some homemade treats, recipes inspired by her mother! Like most Idahoans, Amarese loves to disconnect by disappearing into the wilderness. Someday we plan to fulfill her bucket list item of attending a big city opera dressed to the nines!
Morgan: Digital Marketing & Product Specialist



You might be asking yourself, who is the suave gentleman sporting shades and a collection of Apple products? The answer, Morgan. This self-proclaimed cat man is constantly surrounded by a gaggle of SMM ladies, and has been friends with our owner since childhood. He is a Mac magician with the ability to connect with people anywhere he goes. He is an avid hiker and gourmet cook, who often shares his finished masterpieces with the team. He bumps to old school hip-hop on his way to antique shopping. Keep an eye out for Morgan in trendy coffee shops around the West Coast. We are waiting for Morgan to make his TV comeback after being featured in two local commercials for Gart Sports and Coleman Lanterns as a child.
Chloe (C2): Chaos Coordinator

Meet Chloe, or as we call her, "C2". She is our resident Chaos Coordinator. Sexy Mama Maternity is a mom-run business. And where there are moms, there are always wild and crazy children close behind! C2 is a behind the scenes magician, organizing piano lessons, art projects, soccer ball kicking, and chasing after little boys on the family ranch! This native Californian is in her Senior year at BSU earning a degree in Biology. In her free time she enjoys taking long drives through rural Idaho, counting cows or strolling along the Boise Greenbelt before stopping for Happy Hour. Few know that C2 raced BMX bikes growing up, earning a top two in CA when she was 12 years old. One thing is for sure, SMM is lucky to have C2 and her surprisingly large bag of tricks!