Sexy Mama Maternity is mom-owned and operated in the USA and is 100% mom-run! This means you receive the absolute best service and products from mamas who know their stuff. We don't sell anything that isn't quadruple mother approved. Bumps, babies and pregnant ladies always come first.  We look forward to being your favorite shop for maternity clothes, motherhood clothes and beyond.
Sexy Mama Maternity connects you to the latest in #coolmom maternity clothes and motherhood culture, fashion and trends. We understand the changes that take place when conquering motherhood and we've got you every step of the way. We are here, transitioning and adapting alongside you. Nothing beats mama-hood and you can depend on our brand and community. We carefully select and hand-make our boutique clothing line and maternity gowns to fit your changing mind, body and lifestyle.  We're excited to bring you quality clothing that is handmade by other moms and women.  Our maternity clothing is on trend, classy, sophisticated and just the right amount of sexy. We provide free personal styling, live chat and free alterations.  You can lean on our Instagram and Facebook community when making decisions on maternity apparel and maternity gowns.
Sexy Mama Maternity is your one-stop motherhood shopping experience, where your gowns and dresses are made right here in the USA. Home to the original bumperalls, cool-mom maternity jeans, maternity tops, even baby shower and gift ideas. You've invested in us and in return we invest in clothing that will grow with your family.  Our designs flatter your body through nine months of pregnancy and beyond. Retiring your maternity clothing after baby arrives is a thing of the past. We are a shop, but first and foremost, we are a community of caring mamas who celebrate motherhood each and every day.
We look forward to serving you and seeing you enjoy our items in our online community.  We love when moms share their sexy by sharing images on Instagram and Facebook.   We are excited to grow Sexy Mama Maternity as you stylishly grow your beautiful family.  Read below to learn more about how Sexy Mama Maternity came to be.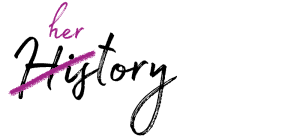 Wondering how Sexy Mama Maternity came to be?  If you ask our owner Chloe, she might make a joke and say something like, "It's all a blur!"  I guess that's what happens when you create a brand out of thin air with an infant and one year old.  Sexy Mama Maternity launched in the late months of 2016 fueled by mom hormones, multiple coffee runs per day and sheer determination to get shi* done. Chloe's goal has always been to create a place where moms feel empowered to be themselves.  We know that being pregnant isn't always easy or glamorous.  Neither is building a brand.  Our history is both ordinary and extraordinary because moms accomplish the unimaginable each and every day. Sexy Mama Maternity is just one more example of how mamas are kicking butt every day.  Become a part of our history by joining us on Instagram or over on our Blog.




Chloe Marx: Founder & Boss Lady
Chloe is a busy mama of two boys born back-to-back in 2014 and 2015. She likes to think of herself as the "normal" mom type, generally in PJs or yoga pants with drool down the front and mac down the back. She has semi-impressive (kind of boring) credentials like a BA from the University of Washington in International Studies and a Master's in Education from Western Washington University. More interestingly, Chloe can be found shaking it on the dance floor on her occasional night off from 2AM bottle duty. She knows that she is becoming "that lady" and just doesn't care. She loves Ben & Jerry's ice cream, french fries and being a part of your 9 (really 10) months of magic. She will measure success in life by whether or not she is invited to meet Ellen Degeneres and of course by her ability to raise well-adjusted, happy and successful gentlemen.
Alexis Huddleston: CBO (Chief Bump Officer)
Meet Lexi, our Chief Bump Officer. She has been with Sexy Mama Maternity since it's launch day, which means she knows how to hustle and B-U-M-P is her middle name. Lexi is an all-American girl who is wild about hockey and either eats super healthy or eats stuffed hotdogs with a huge portion of brownies on the side. Lexi loves anything related to being on the lake – floating, paddle boarding, boating and soaking in the sun sans sunscreen. (She knows that's bad.) She is super excited to continue to play a key role at Sexy Mama Maternity, which usually begins with lots of coffee and a messy bun.
McKenna Rossi: Product and Processing Specialist



Meet McKenna. She is all girl with a lot of heart! Originally from the small beach town of San Clemente, California, McKenna is a serious lover of snow now that she calls Boise, Idaho home. When she's not processing your orders or posting on Pinterest, you might catch her listening to Christmas music (even in the summer months) and window shopping at all her favorite home decor stores. She's all about family and aspires to be a neonatal nurse after completing her degree. For now, she calls Sexy Mama Maternity home and we couldn't be happier.
Courtney Cox: Chaos Coordinator
Every team needs a Chaos Coordinator and it just so happens that Sexy Mama Maternity, a family run business with toddlers at the heart of it, has the best one on the planet. Before joining SMM, Courtney trained military dolphins for two years in Florida. This experience makes her the coolest and most patient CC on the planet. She has a Marine Biology degree from University of Alabama and someday plans to leave us to attend Graduate School for Secondary Education. Until then, we will soak up our time with Courtney and work on convincing her that SMM is her forever home.