Are you ready for a cuteness overload!? Smocked Maternity dresses are an absolute must-have for your wardrobe, offering so much cuteness and cozy. Sexy Mama Maternity offers a variety of the cutest smocked dresses in a variety of styles and colors. Let's take a look at some adorable smocked maternity dresses ideal for baby showers, warm days, and more!
This Smocked Floral Dress in Dark Peach features a form-fitting smock top paired with short sleeves. Ideal for any occasion this dress can be dressed up or down. Designed with comfort and style in mind, the flowy bottom is sure to flatter all of your curves.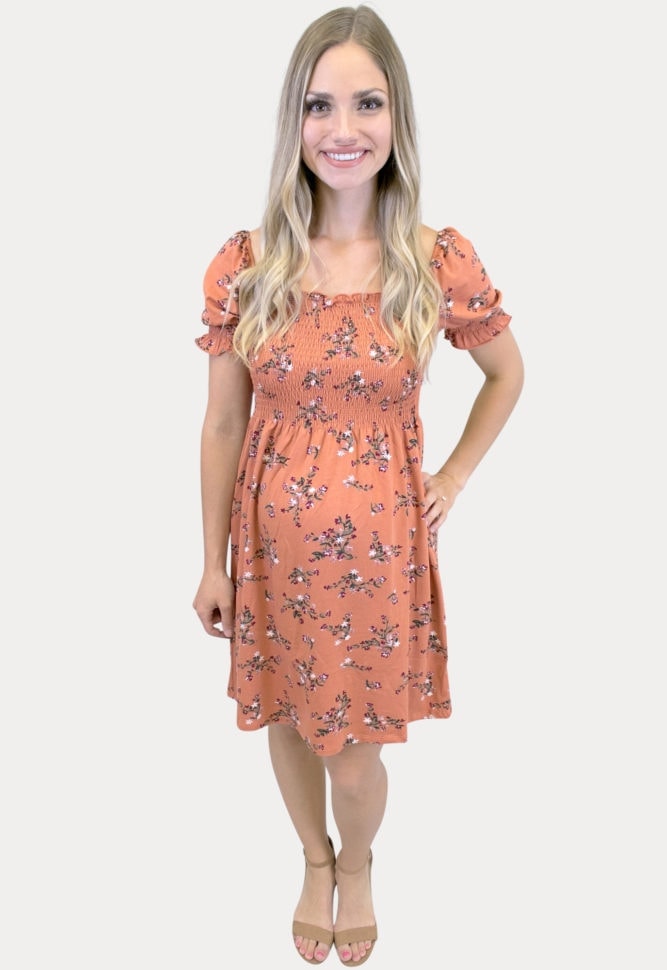 Love our smocked floral dress in dark peach but want a brighter pop of color?! Say no more! Sexy Mama Maternity also offers this adorable Smocked Floral Dress in Marigold. This dress is a must-have for all Mamas who love a fun pop of color!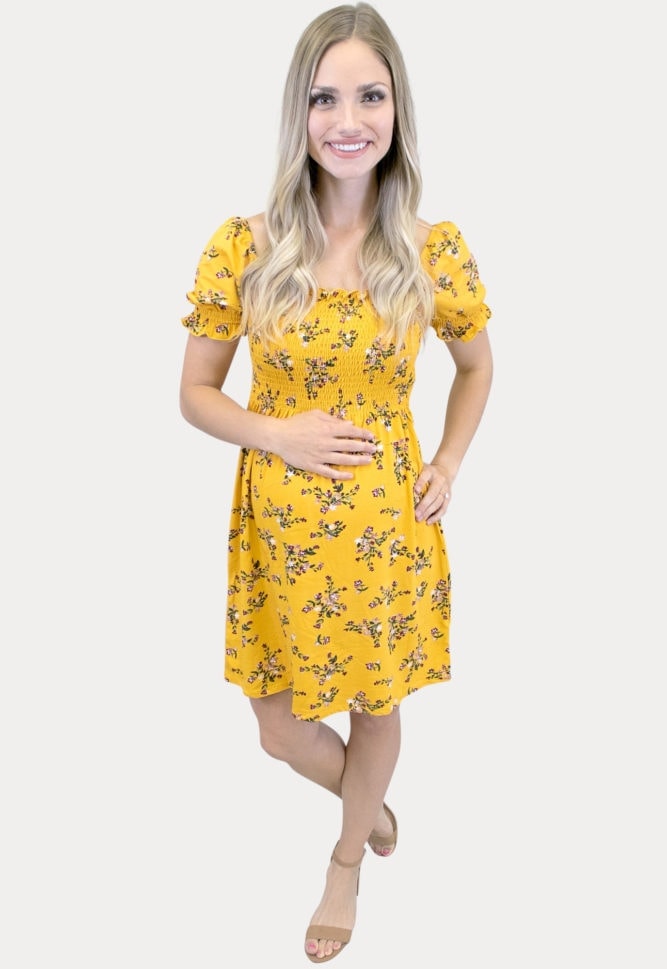 Searching for sleeves to add a bit more coverage and comfort? This adorable Floral Smock Top Dress in Navy Blue has subtle bishop sleeves. Perfect for a night out, sprinkle, baby shower, or some daytime fun.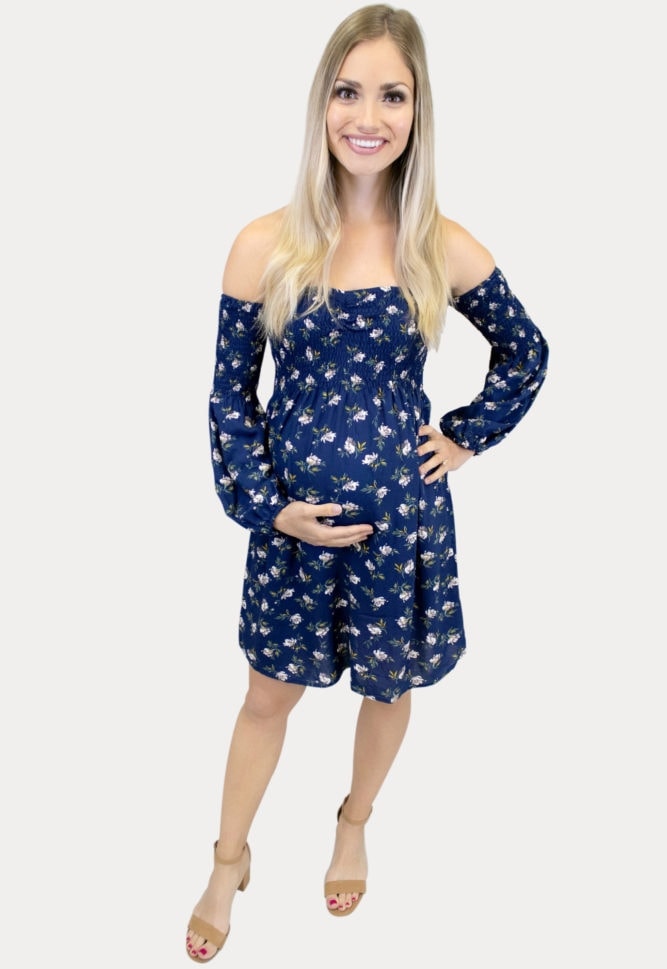 Sexy Mama Maternity also offers the adorable Floral Smock Top Maternity Dress in White. The classic mini length on this dress gives it the perfect balance of style and comfort. Perfect through pregnancy and beyond!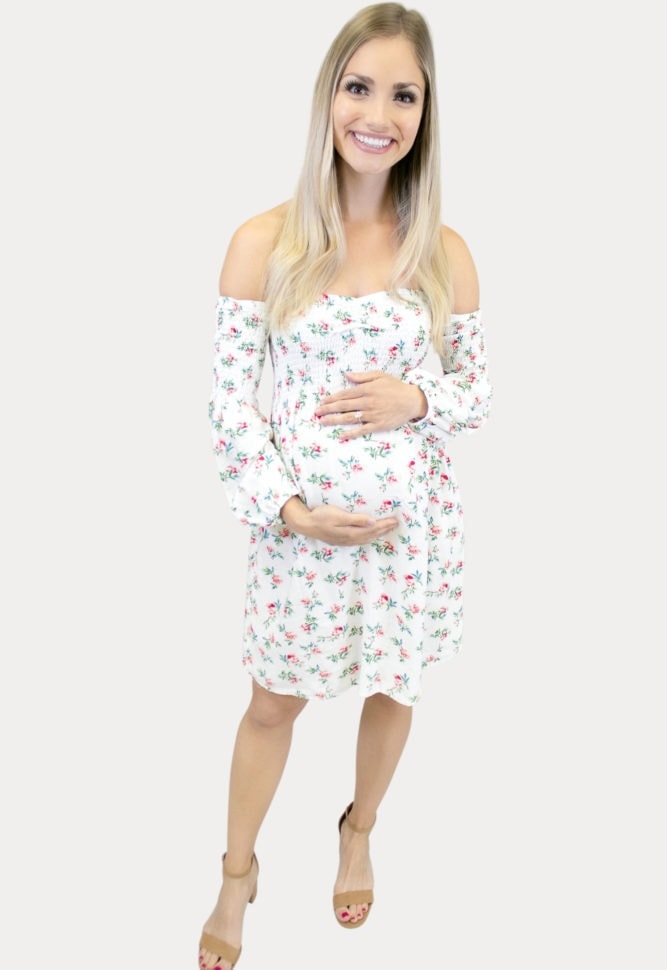 Do you want to show a little shoulder?! This fun subtle Striped Off the Shoulder Smock Maternity Dress is absolutely adorable. The opened bottom paired with the flattering smock top provides a timeless look.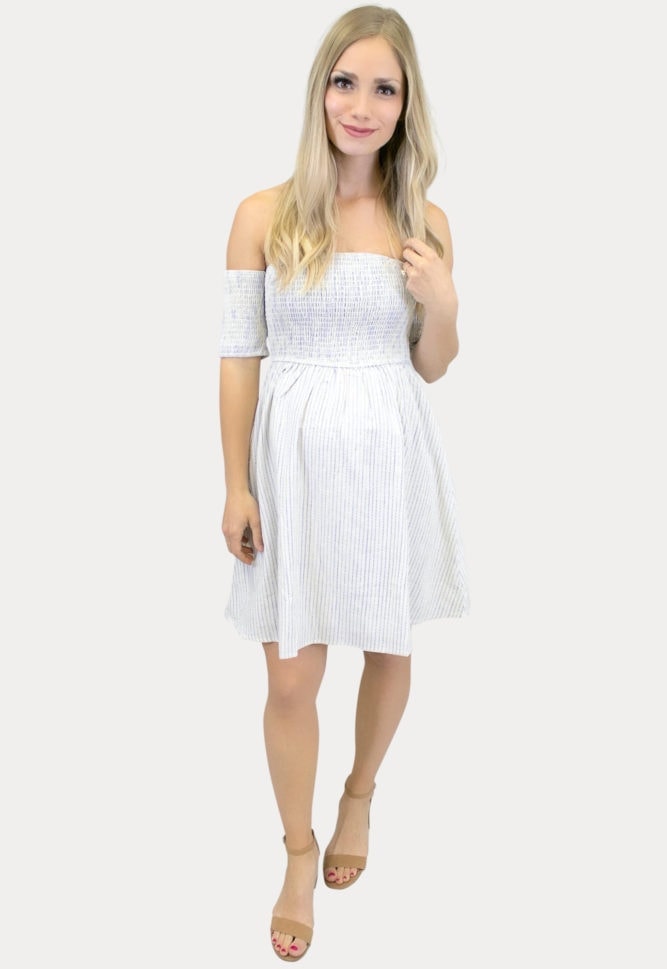 This Floral Yellow Smock Top Maternity Maxi provides the perfect amount of coverage and is bursting with style. The flowy bottom is both comfortable and cute. A go-to floral maxi for a quick, but stylish look! This maxi will ensure that you are the most stylish Mama on the block.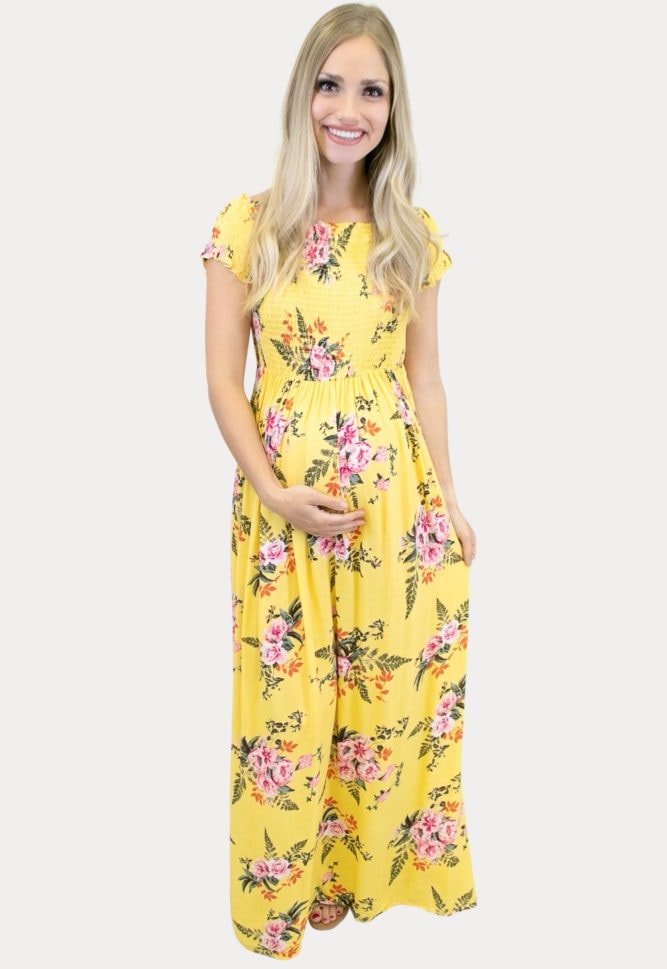 Love the style of our Floral Smock Top Maternity Maxi in Yellow but want a neutral color?! The Floral Smock Top Maternity Maxi in Black is for you!