Hi Mama! We are glad you've joined the Sexy Mama Maternity community! We are known for the best US made maternity clothing, but also as a community of mamas that unite to celebrate pregnancy and the power of motherhood! Sexy Mama Maternity is female owned and operated in the United States and your one-stop shop for maternity, motherhood, and your postpartum needs. Here at SMM, we carry an endless line of maternity wear to suit any occasion, but also clothing that transitions flawlessly from pregnancy to postpartum. Known for our incredible selection of US manufactured dresses and gowns, we truly have a color and style for each and every Mama! Read on to find a little more about our store, our culture, and what sets us apart from other maternity stores!
History
Wondering how Sexy Mama Maternity came to be?  If you ask our owner Chloe, she might make a joke and say something like, "It's all a blur!" I guess that's what happens when you create a brand out of thin air with an infant and one-year-old.  Sexy Mama Maternity launched in 2016 fueled by mom hormones, multiple coffee runs per day and sheer determination to get shi* done. Chloe's goal has always been to create a place where moms feel empowered to be themselves.  We know that being pregnant isn't always easy or glamorous. Our history is both ordinary and extraordinary because moms accomplish the unimaginable each and every day. Sexy Mama Maternity is now proud to call itself the best online maternity store as well as one of the largest e-commerce sites for all your maternity and motherhood needs.
Quality
What makes Sexy Mama the best US made maternity clothing line? For starters, here at Sexy Mama, quality is everything. Providing top of the line products for expecting Mamas is our specialty! We use premium stretch fabrics that flatter your curves, without sacrificing comfort! Made up of detail oriented seamstresses, our Idaho based gown shop creates one of a kind, high-quality gowns and dresses for any event. The benefit of having a female-run team is we know what you want and need. We will never sacrifice quality for growth or profit!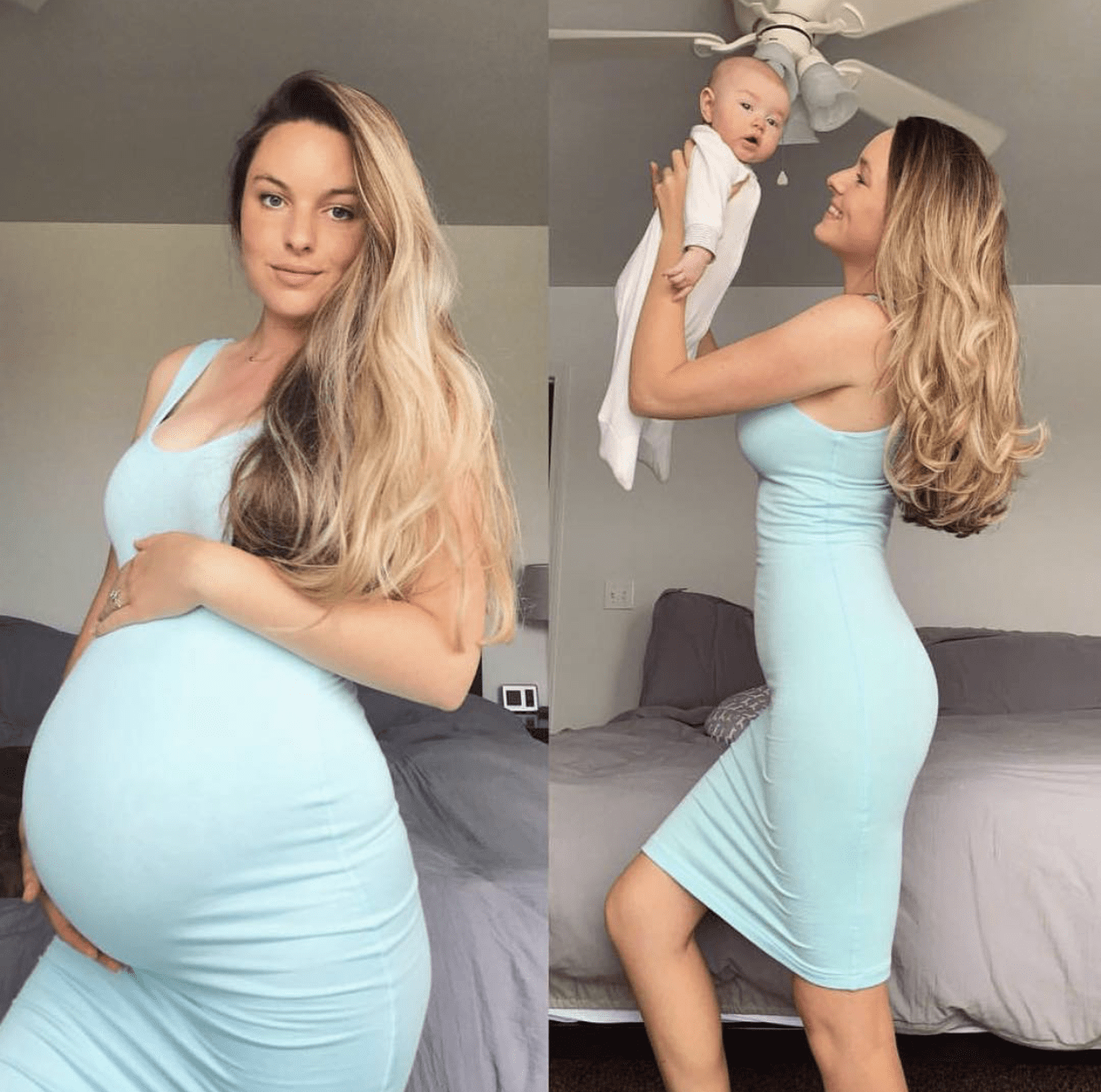 Service
Pregnancy can be an overwhelming time. The SMM team is available to provide expertise and hopefully a little joy along the way. We pride ourselves on customer service that goes above and beyond. We offer live chat for immediate sizing and styling help. Our chat stylists are knowledgeable and ready to help find the perfect fit for your shower, gender reveal, and more! In addition, we also offer fast and free exchanges, creating the ultimate worry-free online shopping experience. Did we mention we also offer free shipping throughout the US?
Variety
Another major reason why Sexy Mama has the best US made maternity clothing is our variety! Variety is the spice of life, especially in our closets! We have styles for every event, outing,  season and mood. Additionally, you find many of our staple dresses and gowns are available in 45+ stunning colors. No matter your style, we have trendy, stylish clothing for maternity and beyond. We offer customized sizing on all gowns, meaning we truly have the perfect size gown for any Mama!

Community
We are so much more than clothes. Here at SMM, we have a constantly growing community of stylish Mamas that connect through our Instagram and Facebook. We celebrate every phase of motherhood and the adventures that come with it! We feature our Mamas on our social medias daily, creating the best community of fun and supportive Mamas! Join our mailing list to enjoy mama spotlights, style inspo, and fun events that keep us connecting in all the best ways. For all of our postpartum mamas, you can transition to Sexy Mama, while still enjoying the fun over at Sexy Mama Maternity.
Style
We celebrate women. Sexy Mama Maternity is here to celebrate your expression through clothing and connect you with other mamas who know that style in an outward expression of our inner strength. We create our designs with a growing bump in mind to celebrate your body. We never forget the importance of styles that transition into postpartum and beyond. Our styles won't get hidden in the back of your closet, but instead will journey with you through the many beautiful phases of motherhood. We aim to make every Sexy Mama piece one of your favorites.