Fall in love with some of our favorite maternity looks this Autumn! Fall colors, long-sleeves, and layers are exactly the Fall essentials you need. Sexy Mama Maternity is here to help! Below are some fun fall baby shower looks guaranteed to inspire a day of wonderful memories.
Go Chic!:
Watch out ladies, @mishh_rodriguez is giving us all the baby shower envy with her perfectly white and silver fall themed shower! Look closely and you will see her silver and white pumpkin display on spray painted crates. Sophisticated, Fall fun! Her Long-Sleeve One Shoulder Midi Dress perfectly compliments her theme for an absolute win. If white isn't your color, don't worry! This dress is available in 35 different colors.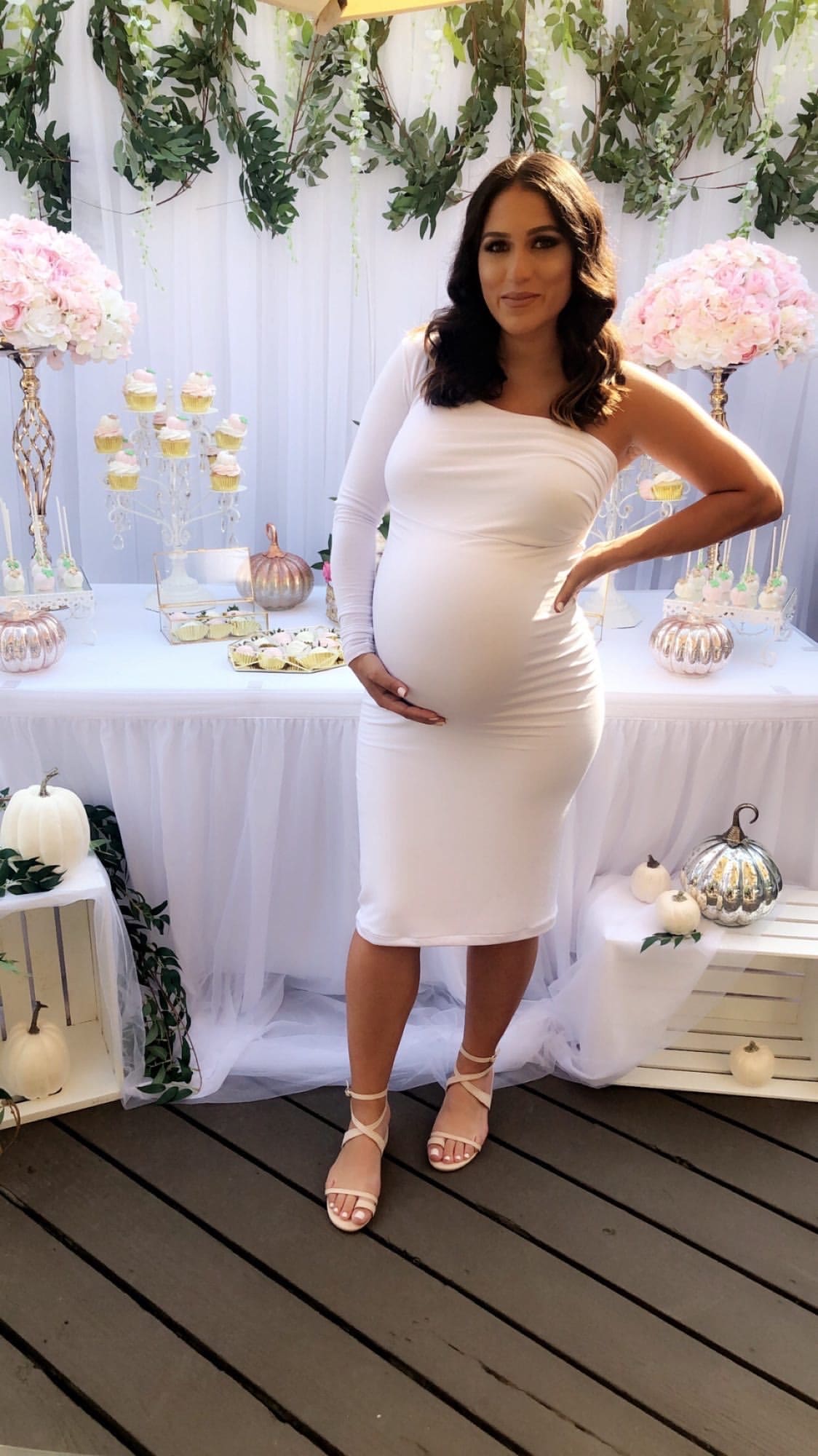 The Classic:
Practical doesn't mean without style! This practical mama loves to incorporate a wardrobe essential like this Mini Turtleneck Dress with Long Sleeves. The Mini Turtleneck Dress with Long Sleeves is the perfect transition between seasons and leaves endless options for layering. This dress pairs well with a  pocket knit cardigans. Or, if you're feeling wild layer with some leopard! The benefit of a classic baby shower dress is the possibilities are endless!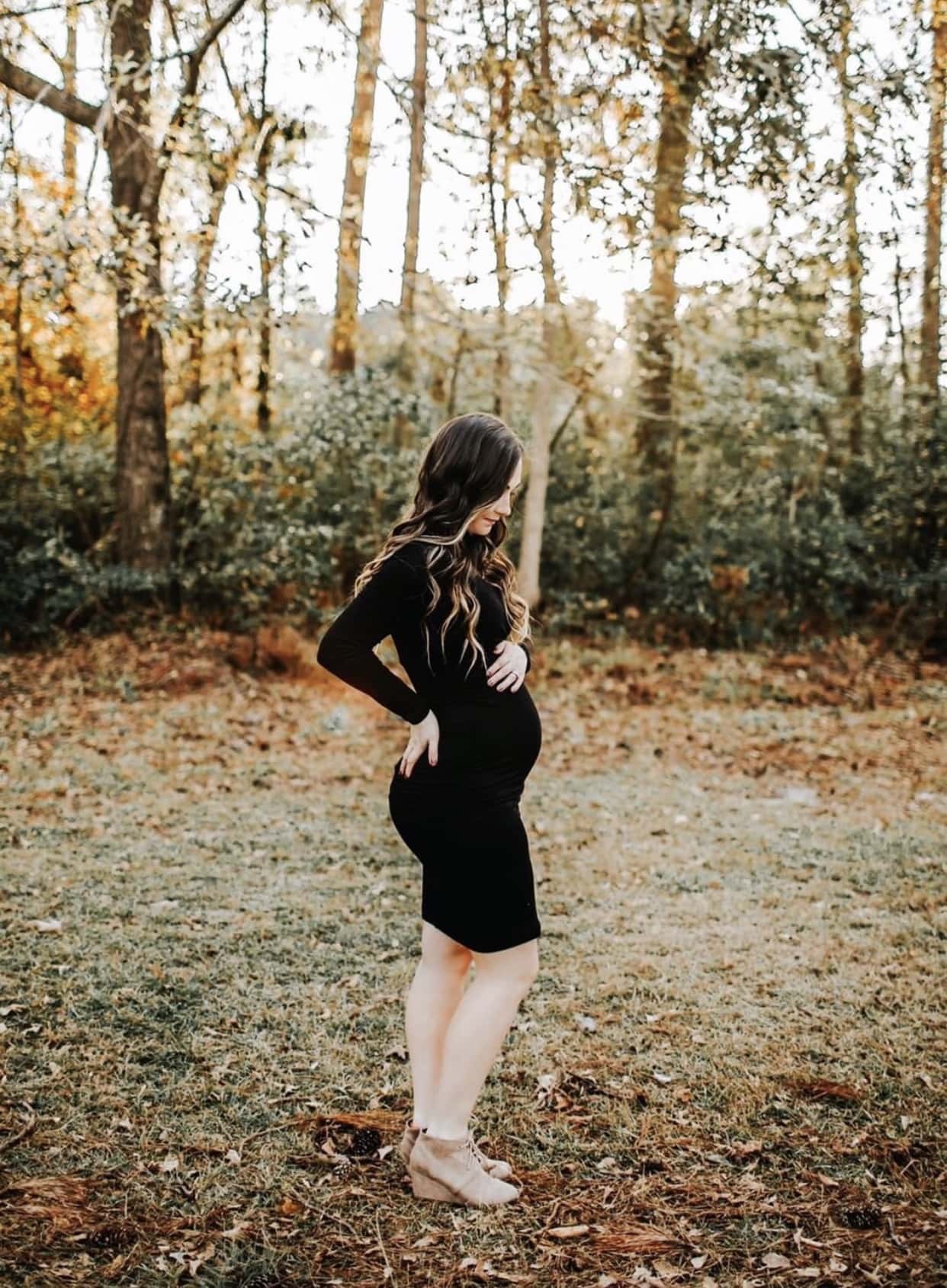 The Over the Top, All about Fall Mama:
This glam mama is sure to steal your heart and be the center of attention at her baby shower extravaganza. The Lace Mermaid Gown with Tulle Bottom is an ideal look for a larger venue baby shower. When you walk in the room all your guests will be in awe. This is the perfect gown to reuse for your maternity photoshoot. Available in 10 colors to ensure your gown is perfectly you!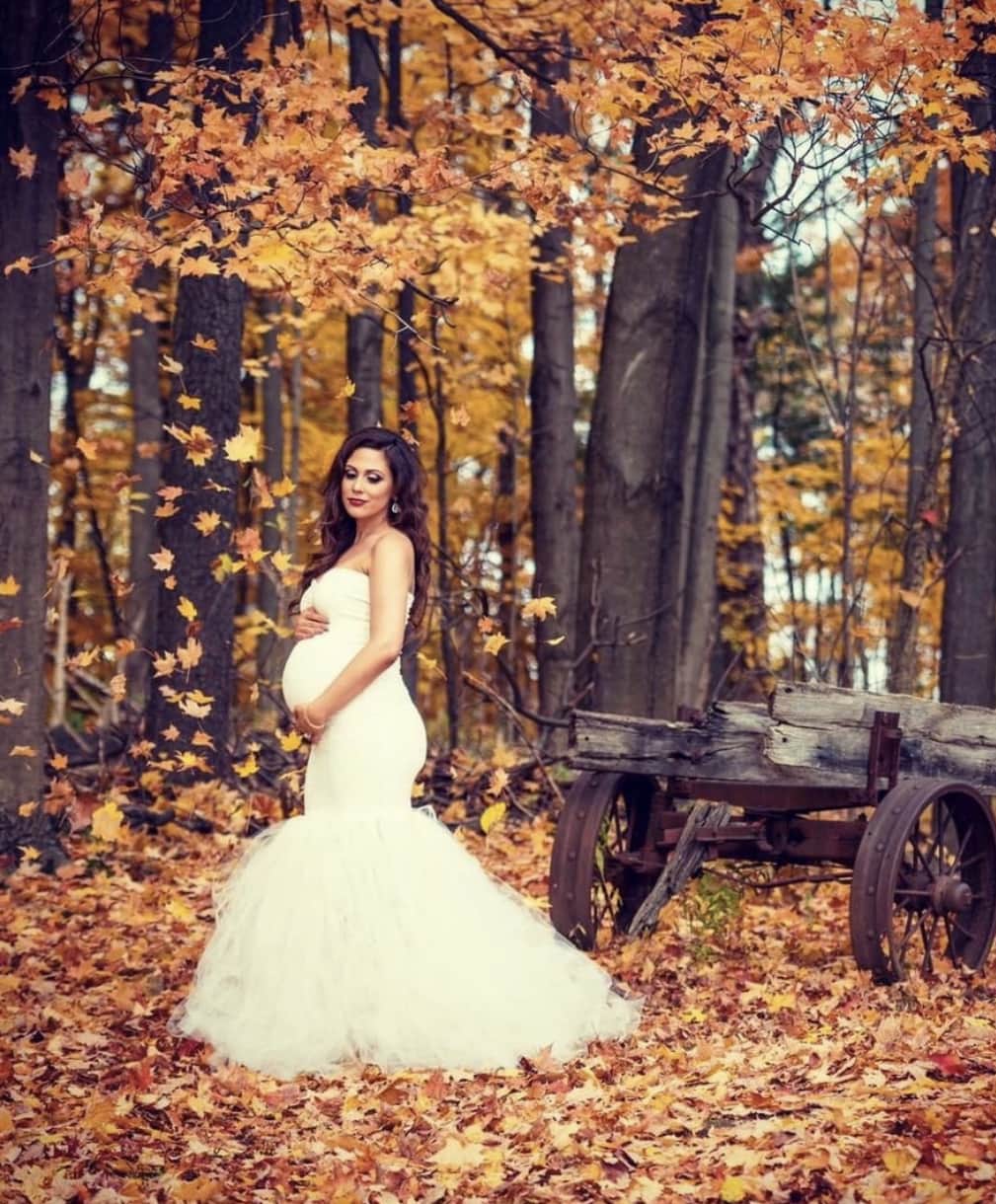 Warm Autumn Shower:
This adorable mama @edenrambo chose to incorporate all the Fall colors for her little pumpkin's baby shower! The Off the Shoulder Sweetheart Slim Fit Gown in Burgundy is the perfect selection for a cozy shower with a casual autumn theme. This baby shower look will give everyone all the Fall feels. Be sure to snap those Fall pics to treasure forever!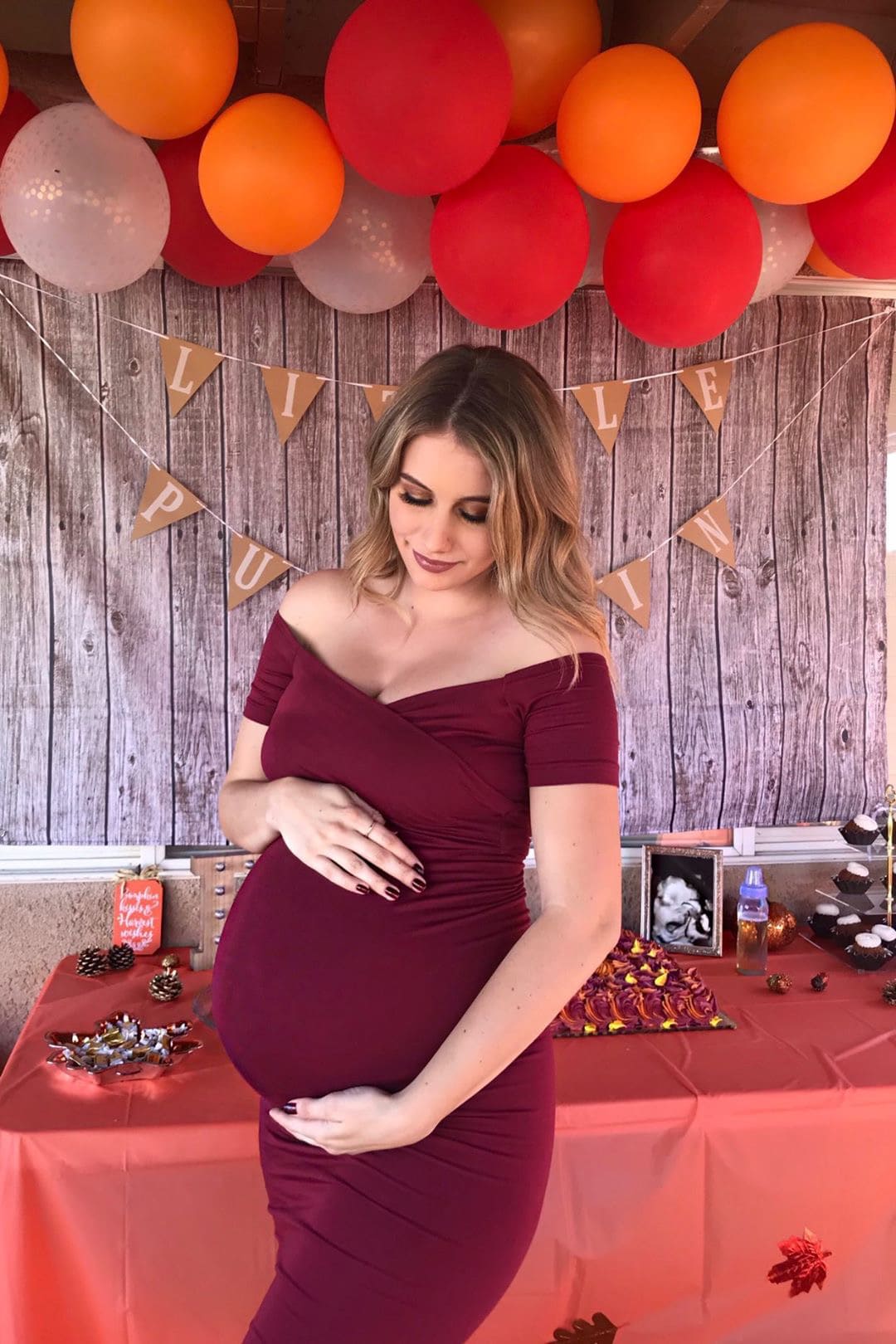 Cozy Couples at Home Baby Shower: 
We are giving all the heart eyes to this couple in their cozy at home baby shower. Mama @a-duncs looks stunning in her Cross Bust Slim-Fit Gown. This dress is the perfect compliment to all the Fall decorations to complete all your Fall baby shower looks! The Cross Bust is designed to flatter all body types so no wonder it is quickly becoming a Sexy Mama fav.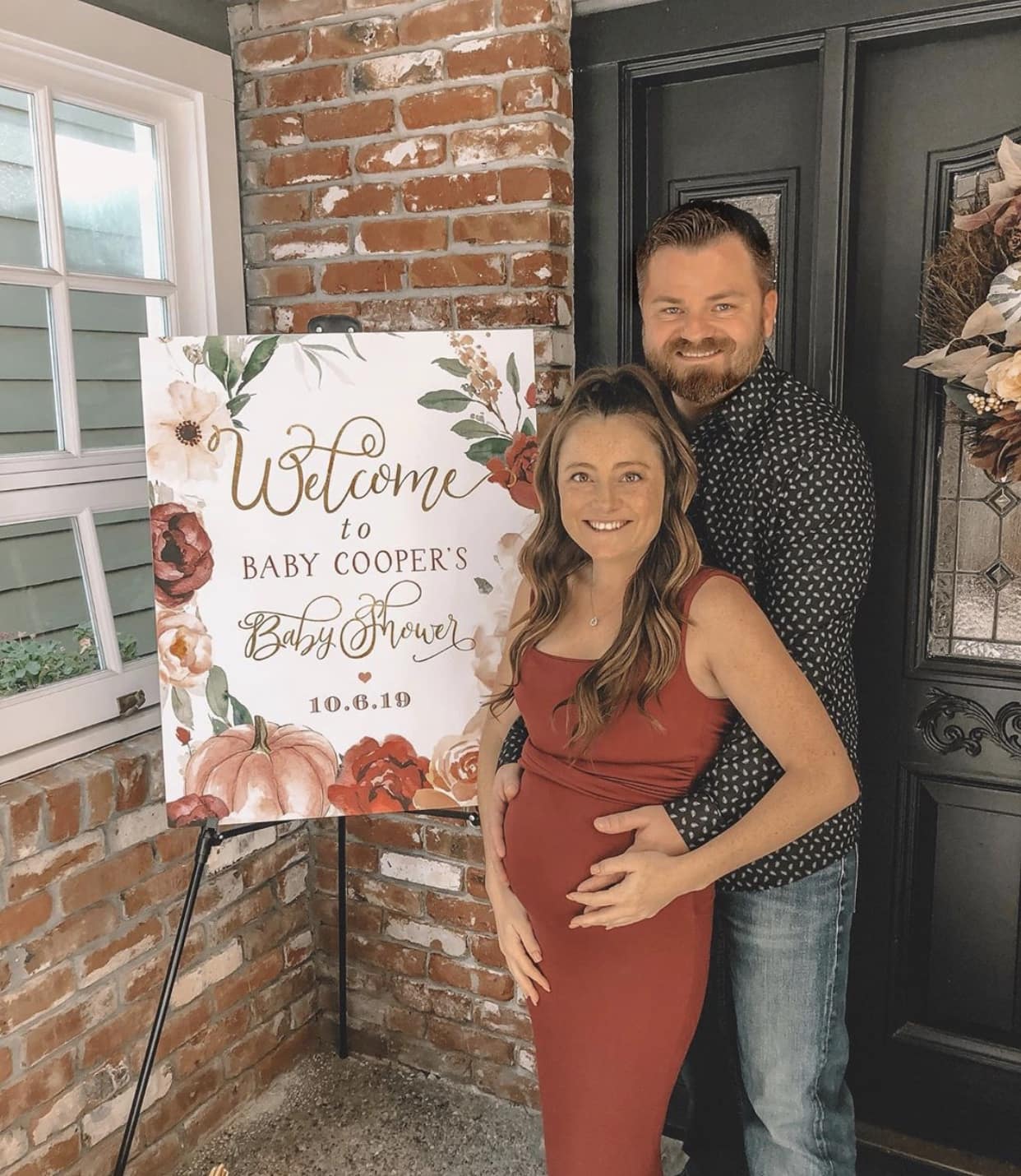 Once you have selected the perfect Fall baby shower theme be sure to let us help you find the perfect outfit to match! We specialize in Fall baby shower looks that are perfect for your occasion! Need help with sizing and styling!? Sexy Mama Maternity is always here to help! Reach out on the chat window at the bottom right corner or shoot us an email at orders@sexymamamaternity.com.