One of the hardest parts about being pregnant and shopping for clothes, is finding maternity jeans! But at Sexy Mama Maternity, we make sure the best maternity denim is available for your body type. Whether you prefer over the belly or under the belly styles, distressed or not, we have the perfect pair for you! So get ready to find your new favorite pair of maternity jeans and maybe even a pair of our famous Bumperalls.
To start off the list, we suggest our Ultra Stretch Black Over Belly Jeans! These solid black jeans are a must-have staple for any mamas' closet. Made of ultra stretch denim in an over the belly style, these jeans are so comfy you won't want to take them off! These are the classic black denim you've been needing in your maternity wardrobe!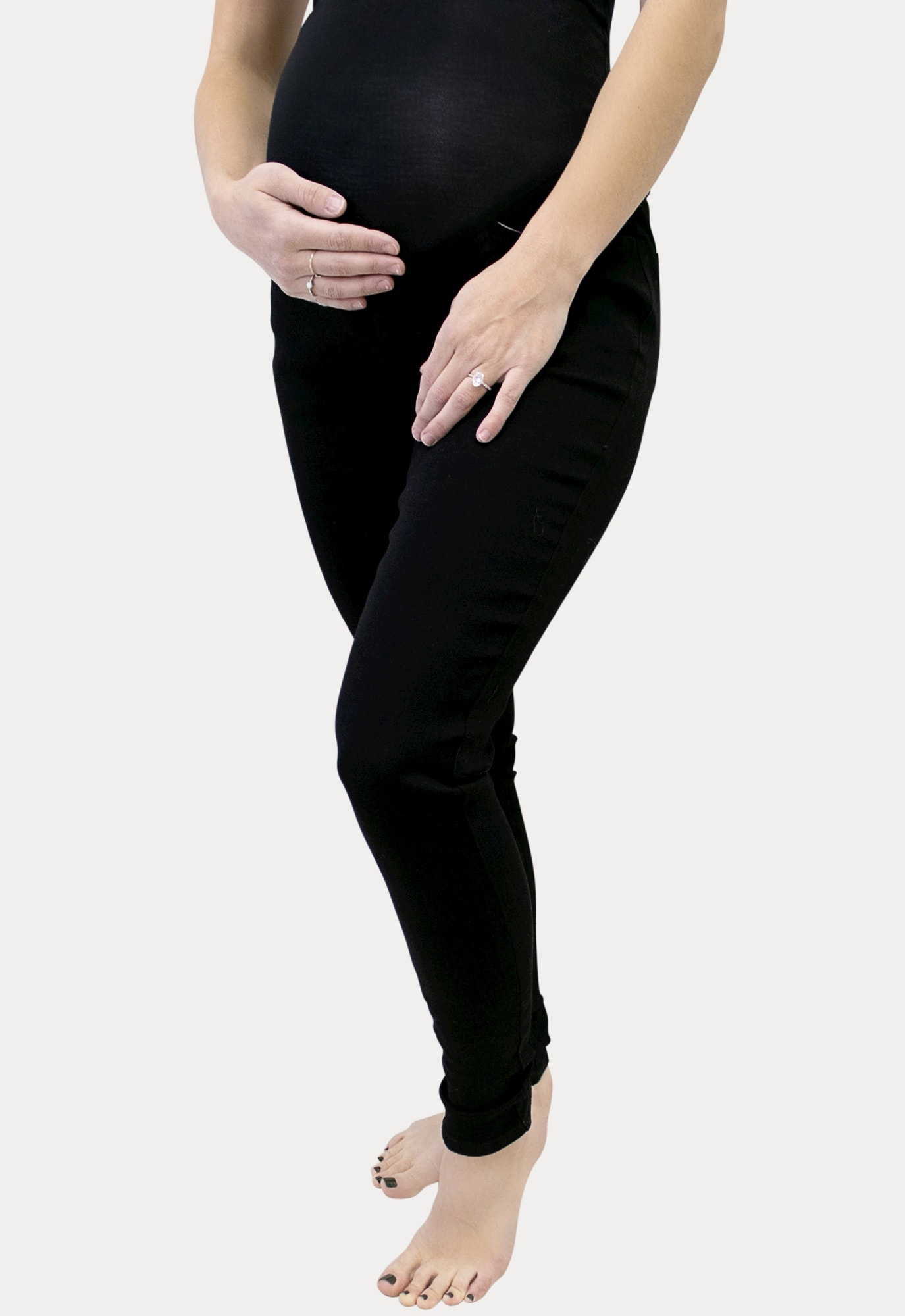 Our next style is the Ultra Stretch Dark Wash Over Belly Jeans, a well-rounded pair of jeans that will quickly become a regular in your day to day wardrobe! These jeans feature an over the belly style that works well for all stages of pregnancy, a classic dark wash that is perfect for dressing up or down, and possibly the best part, is just how comfy they are!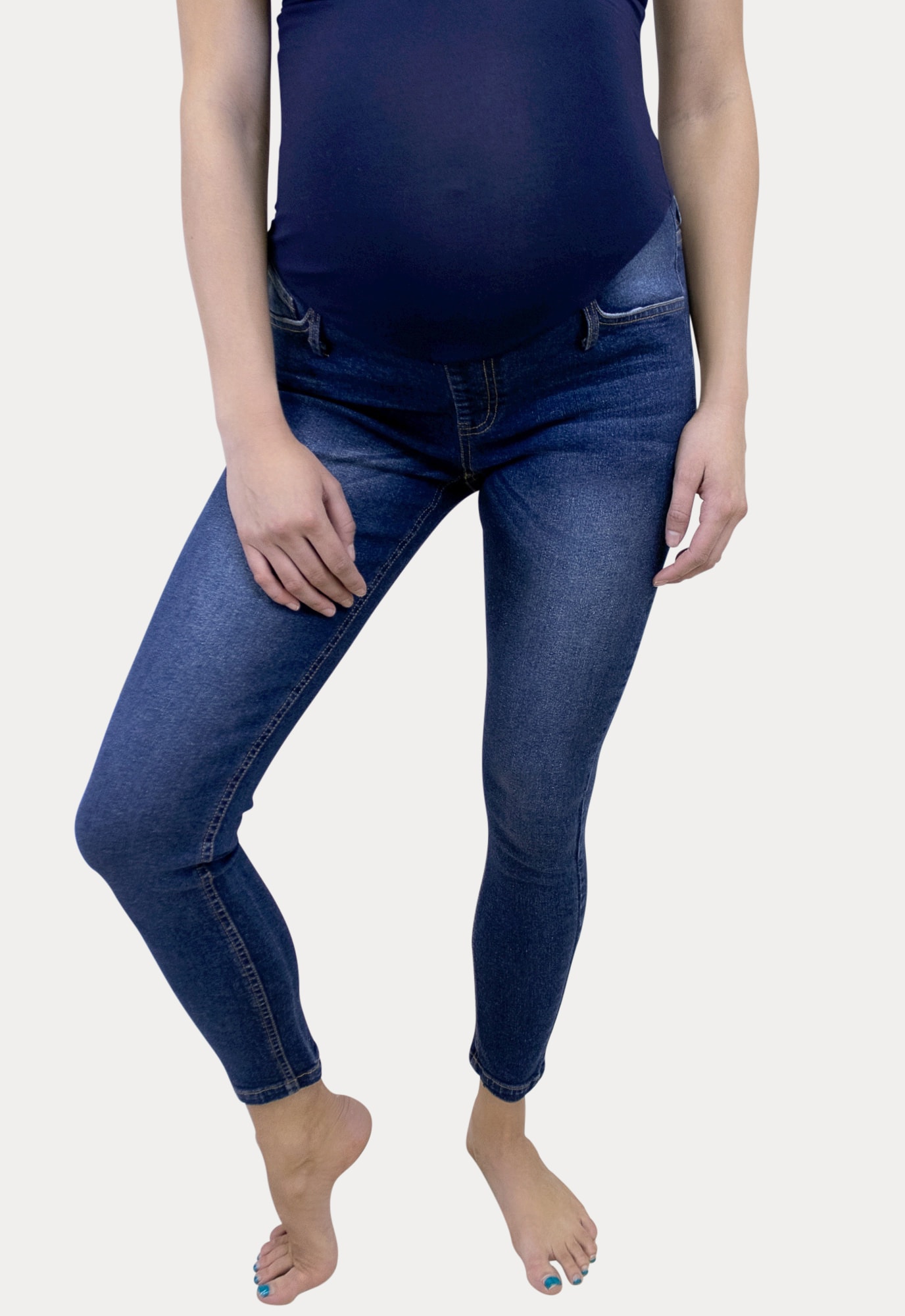 Pictured here is our Ultra Stretch Medium Wash Distressed Over Belly Jeans. These jeans are made of ultra-stretch fabric to flatter your mama curves and they also feature super cute distressing. You can pair these with your favorite Sexy Mama top for an instant 10/10 outfit!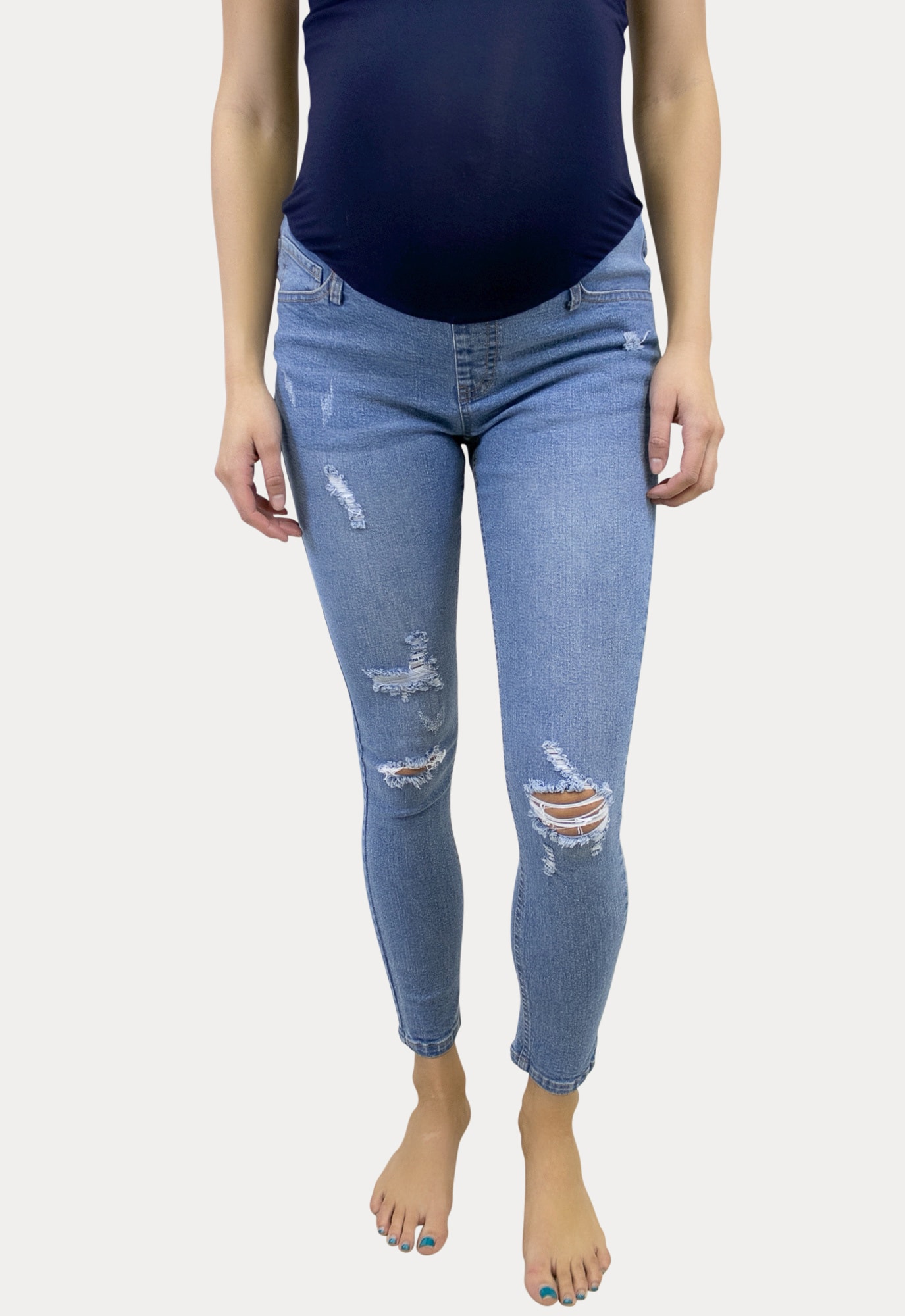 If you're a big fan of the last pair, but prefer an under the belly style, look no further! Our Ultra Stretch Medium Wash Distressed Jeans have the same adorable distressing, but with stretchy panels on the waist to fit your growing bump! Made of ultra stretch fabric in a versatile medium wash, these jeans will flatter all your mama curves!
For light-wash loving mamas, we have got you covered! Our Ultra Stretch Light Wash Jeans are a win-win with flattering ultra-stretch denim and stylish frayed hems. These are an under belly style that can be dressed up for a night out, or dressed down for your day-to-day activities!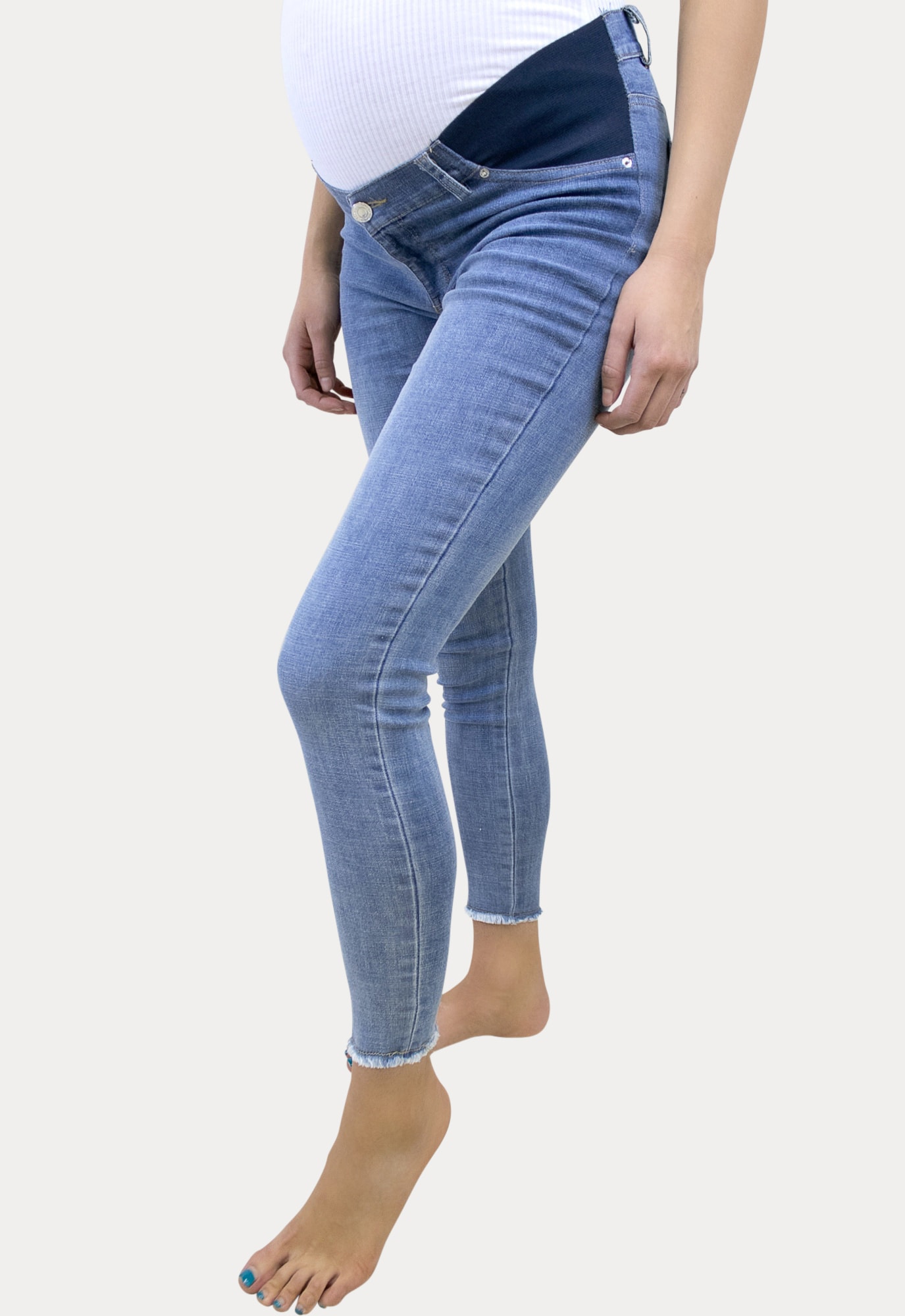 The big denim trend that is here to stay, is maternity overalls. Here at Sexy Mama, we call them bumperalls, because how cute is that?! We can't just talk about the best maternity denim and not include these! Our Classic Bumperalls feature the cutest distressing on the front and adjustable straps, a must have! They pair well with a tee in the spring and summer months, or a long-sleeve top or sweater when it's a little colder.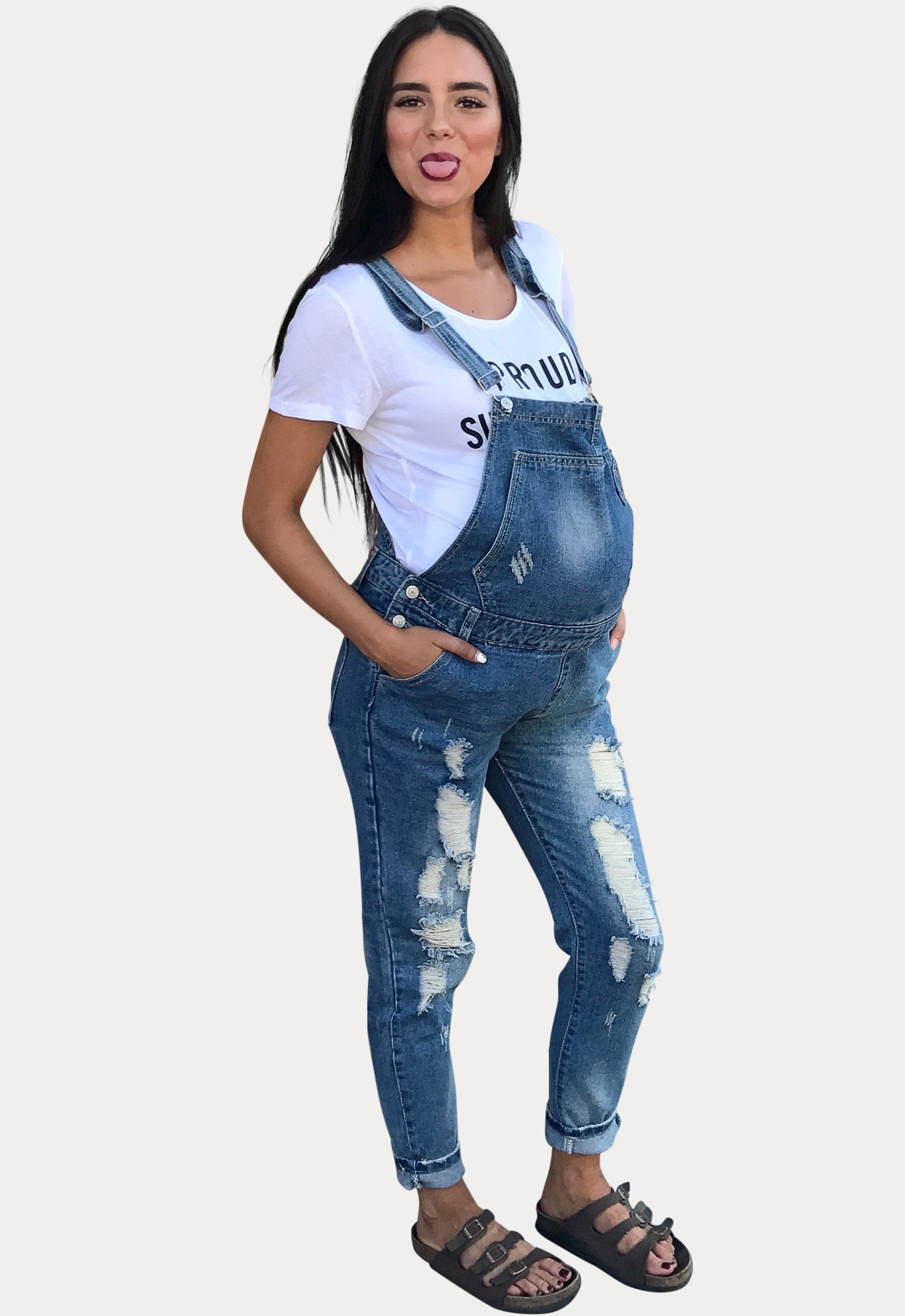 Next up, we have our Ultra-Stretch Classic Bumperalls! The overalls are made of our classic ultra stretch denim that flatters all your mama curves. They are the perfect combo of cute and comfortable. Not to mention, you can rock these with pretty much all of your favorite tops and postpartum as well.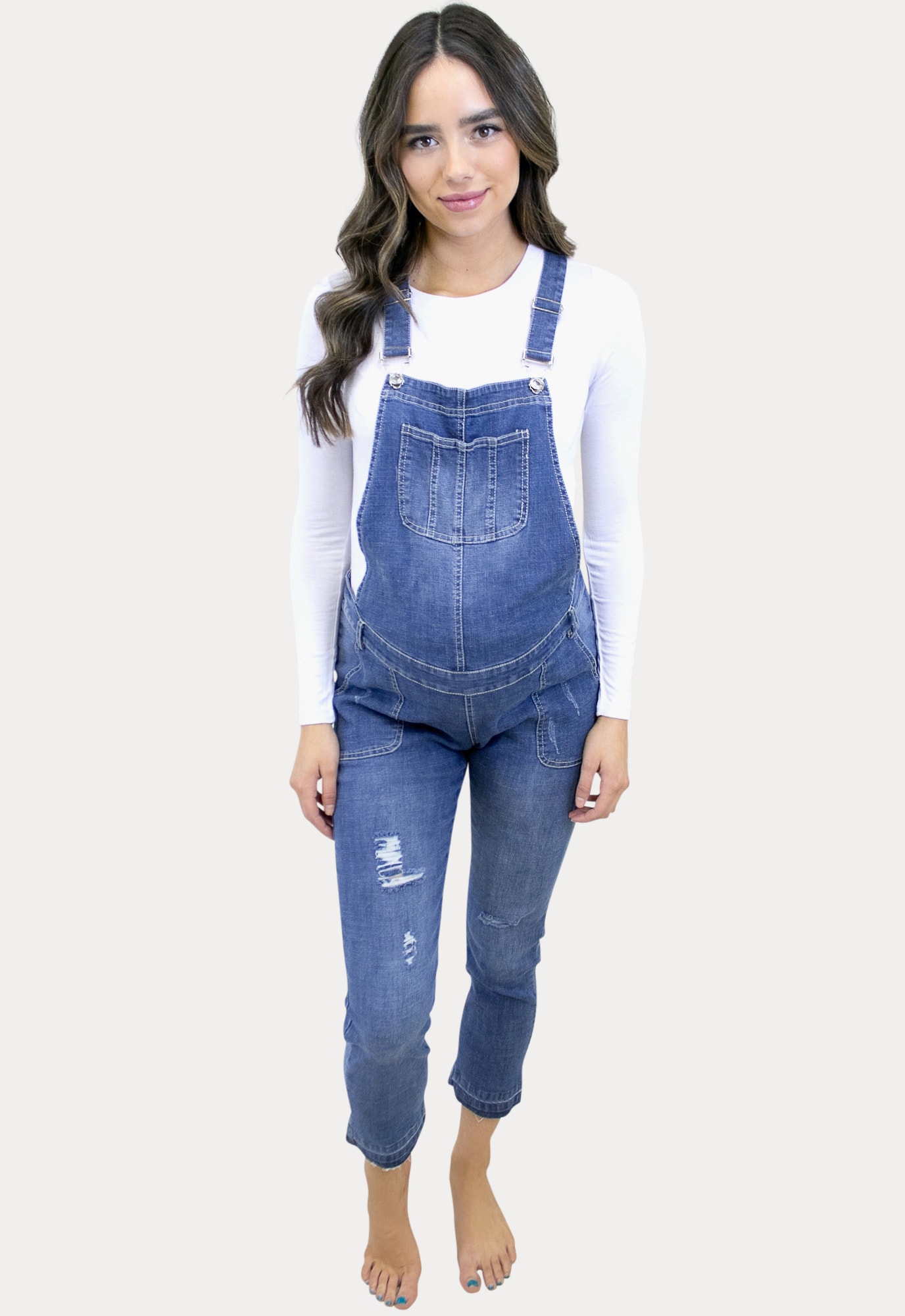 How adorable are these?! Our Tie Side Bumperalls feature functional tie sides, which offer adjustable comfort from the beginning of pregnancy to well into postpartum. They have stylish distressing on the front and the cutest vintage wash. You can dress these up or down, the styling possibilities are truly endless with these bumperalls!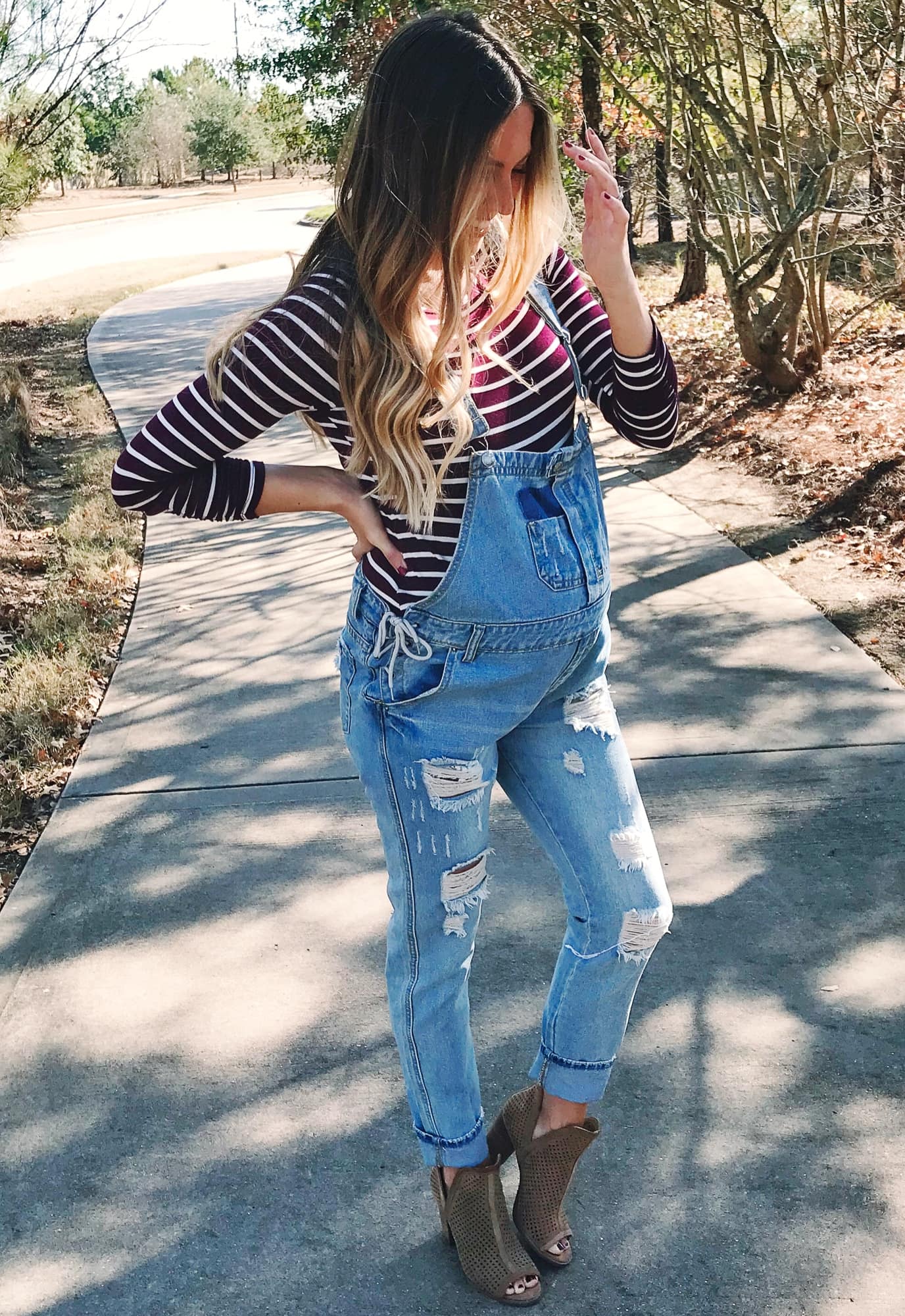 Need help with sizing and styling!? Sexy Mama Maternity is always here to help find your best maternity denim! Reach out on the chat window at the bottom right corner or shoot us an email!