If you are reading a stroller fashion blog chances are you're an experienced mama who doesn't need help picking out a stroller. Instead, you're looking for the scoop on comfortable, stylish clothing that will make strolling in the city with your bump and little one the best experience possible. The key to stroller fashion is finding those looks that transition easily from walk to wear! Take a look at some of our Sexy Mama favorites, the perfect pieces for revamping your stroller streetwear collection!
Strollers are an easy and convenient way to spend quality time with your little one while getting your steps in! Turn that sidewalk into your own catwalk! Casual stroller wear is a must have when you're on the go and need something to throw on. Mamas absolutely love our over the belly skirts when it comes to a quick, easy outfit that transitions easily from a walk in the park to a quick lunch date with some friends. These skirts are constructed of a premium stretch material that will hug your curves while providing maximum comfort. They pair perfectly with any of our crop belly tops and some cute flats or tennis shoes! 
Check out Mama @mrsgigihunter's stroller streetwear #OOTD. Chic, comfortable, and Sexy Mama approved!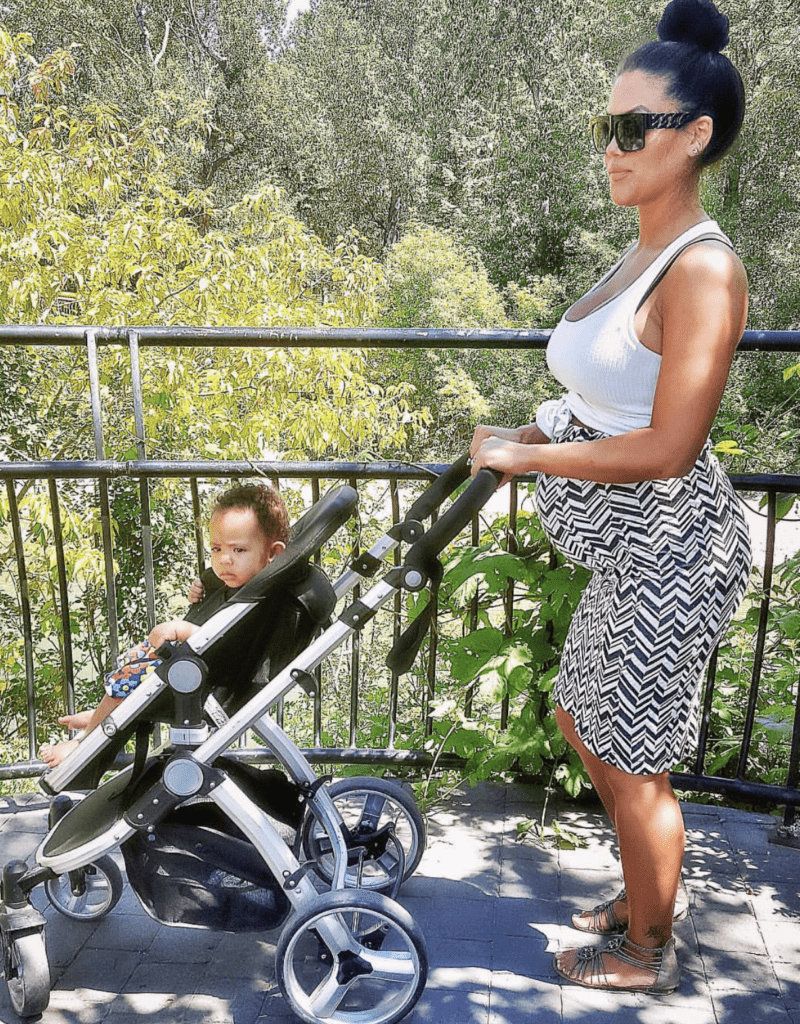 Not only are strollers rides beneficial for your baby (fresh air and stimulation!), but they provide a variety of health benefits for mamas! Strolling is a quick and easy solution to improving mind and body health. Pushing your mini me around is sure to break a sweat and is good for your mental health! That is why it is essential to have activewear that lets your body breathe while keeping you on trend. We offer a variety of over the belly and under the belly leggings that are perfect for pregnancy and postpartum! Pair it with any of our nursing friendly sports bras to create that sexy stroller #OOTD!
Mama @mallormingennis is streetwear ready in our active nursing bra and under the belly Sexy Mama Maternity leggings! Breast feeding friendly and ideal for a mid day strolling session!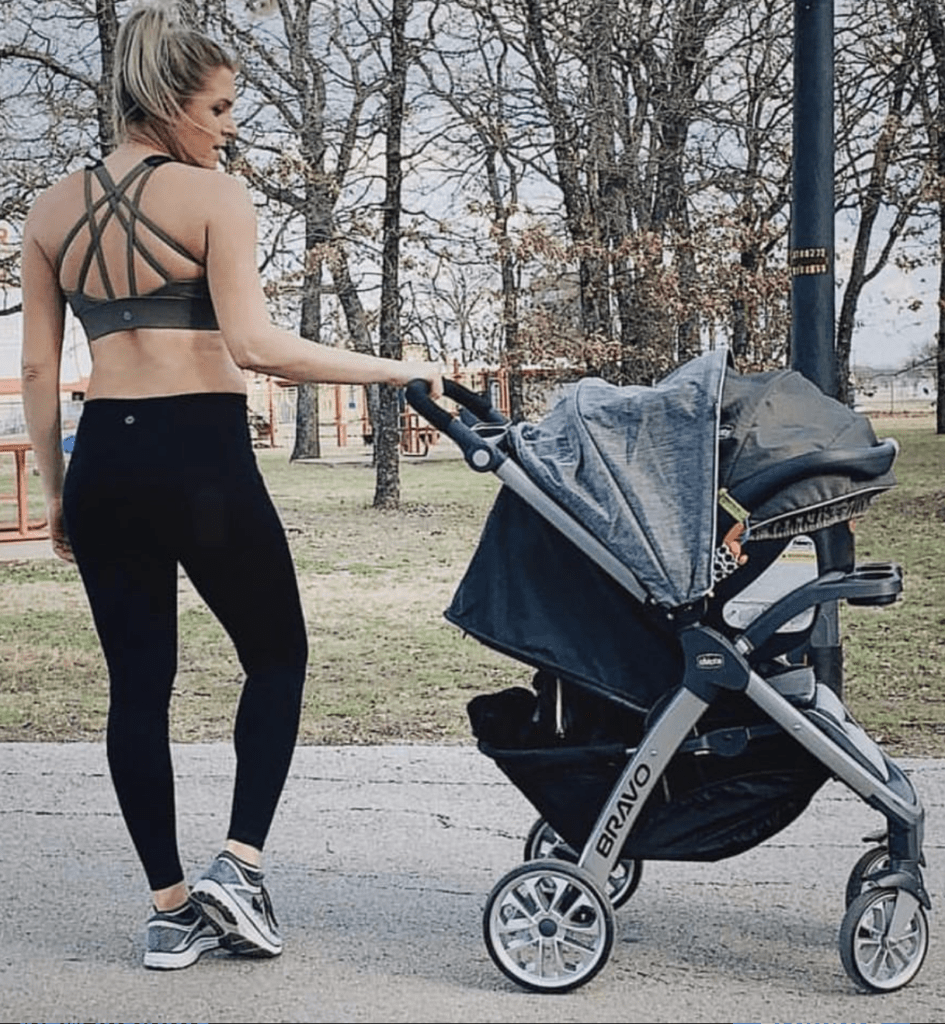 We love @elagamymommy 's casual stroller streetwear look! The matching bra and lounge pants are perfect for taking the thought out of combining this and that. Whether you are taking a casual stroll or amping it up for some cardio, these looks will keep you comfy and cute while on the go!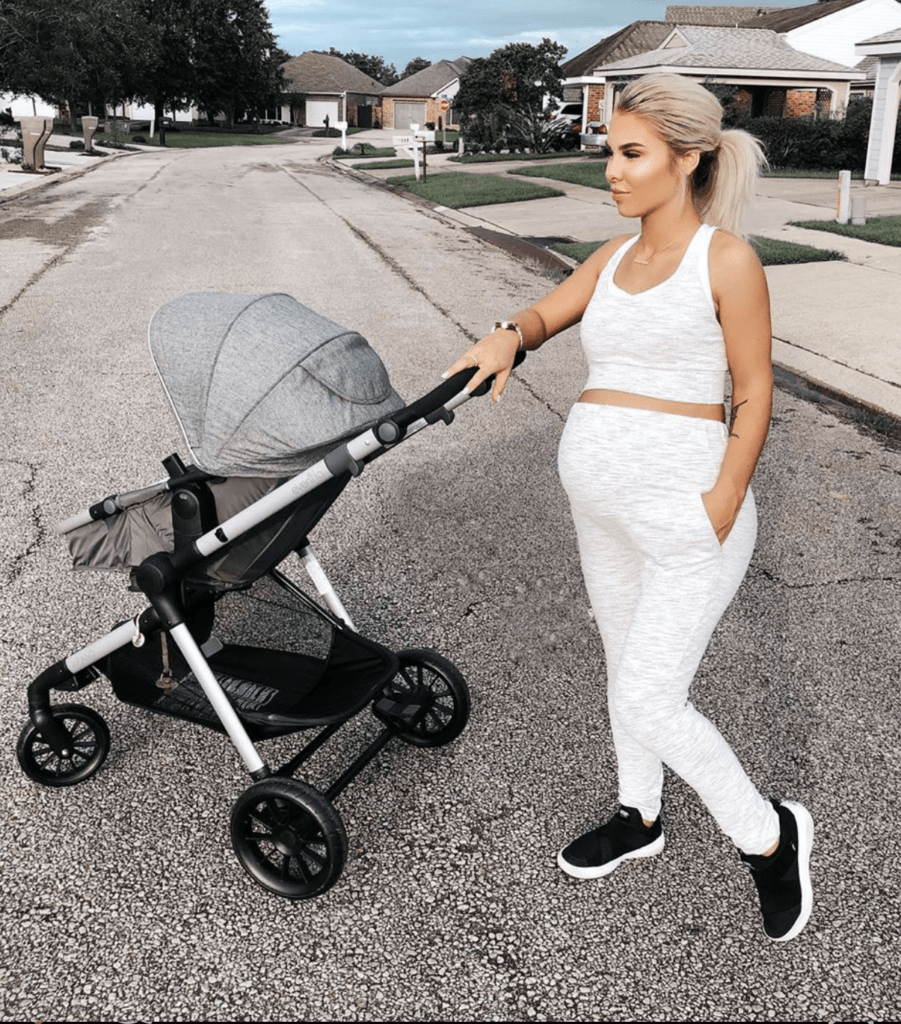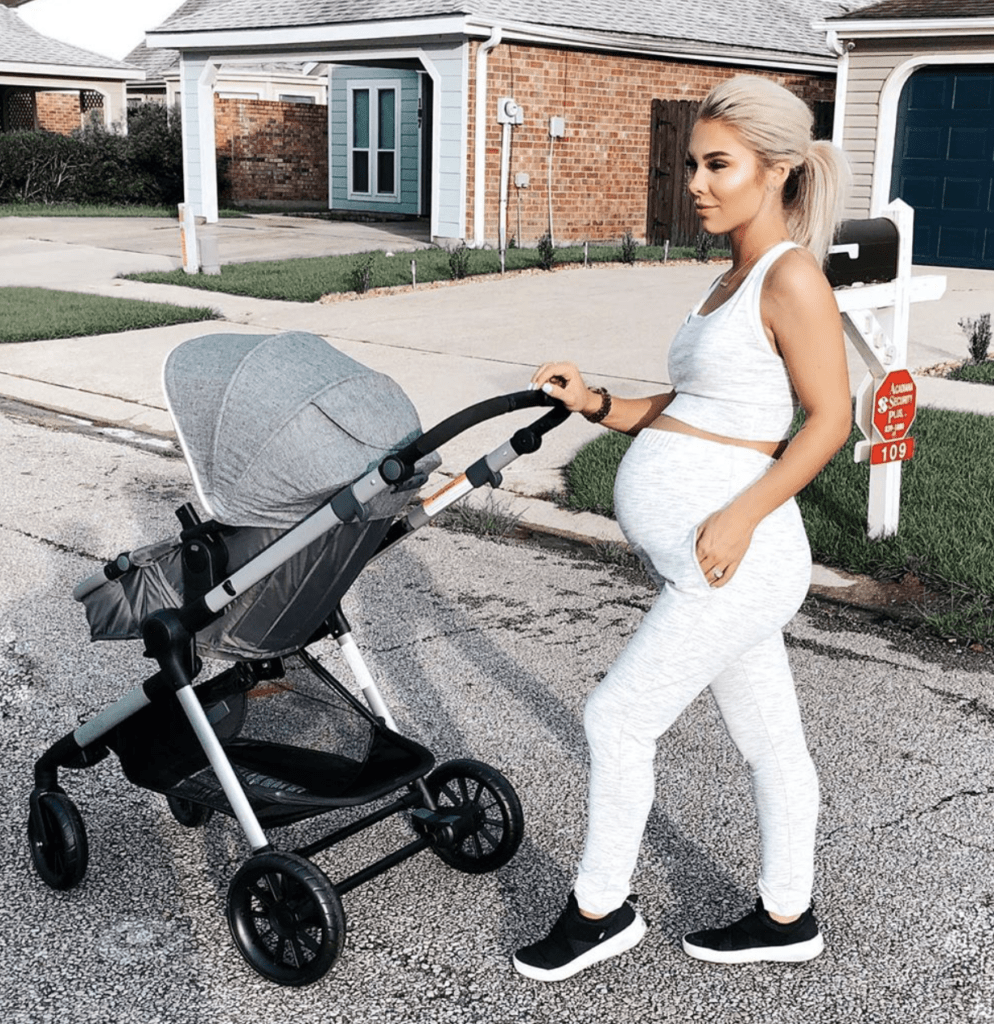 Whether you are flying solo or meeting up with your mom squad, strolling sessions are the perfect opportunity to get out of the house! Make sure you are prepared to hit the pavement in the most fashionable way possible. 
As always, Sexy Mama Maternity is here to help with any questions you may have! Let us know if you have any questions about sizing or styling! Chat with a stylist through the website or send us an email for assistance. Also, don't forget to send us your stroller streetwear looks! We love to see our Mamas gorgeous and glowing!